Looking for some of the amazing things to do in Missoula on your Montana road trip or vacation? We've got you! Whether you're doing the epic drive from Yellowstone to Glacier National Park or hitting up some of the best places to visit in Montana, we are going to cover this not-to-be-missed destination during your visit to The Treasure State!
A striking, rugged mountain city that is famous for outdoor adventures is Missoula, Montana. Located in the western part of the state, this city is surrounded by the Northern Rocky Mountains. Not to mention only a 2.5-hour drive to Glacier National Park, making it one of the best stops near Glacier National Park if you're headed that way!
Three rivers converge in this region, making water activities like kayaking, rafting, tubing, and even surfing very popular among other outdoor activities like hiking.
Additionally, this area is famous for trout fishing, which was made popular in the 1992 film A River Runs Through It. The movie starred Brad Pitt, and it was based on a 1976 fly fishing novella.
Downtown has a terrific variety of fun things to do in Missoula, with great options for dining, shopping, nightlife, and outdoor adventures. Due to the University of Montana's presence here, you'll also find that the city has a young, hip scene. This vibrant scene is especially prevalent south of downtown Missoula, across the Higgins Street Bridge, in an area known as the "Hip Strip".
Keep on reading to find out all of the things to do in Missoula, Montana that you won't want to miss!
What to do in Missoula, Montana
Brennan's Wave
Would you believe that you can see surfers catching waves on the river in Missoula, Montana? At Brennan's Wave, you can!
So, what exactly is this place? It's a man-made "wave", where professional kayakers, paddle boarders, and even surfers come to hone their skills. You're pretty much guaranteed to see a wetsuit-clad water sports enthusiast practicing their craft.
Brennan's Wave is situated on the Clark Fork River downtown. You can watch people here from the Higgins Street Bridge, or along the Riverfront Walking Trail. This is a different and fun thing to do in Missoula that's a bit out of the ordinary.
It's sort of mesmerizing to watch, during both of our visits to Missoula we've seen surfers and kayakers practicing in the raging waters at Brennan's Wave.
Riverfront Walking Trail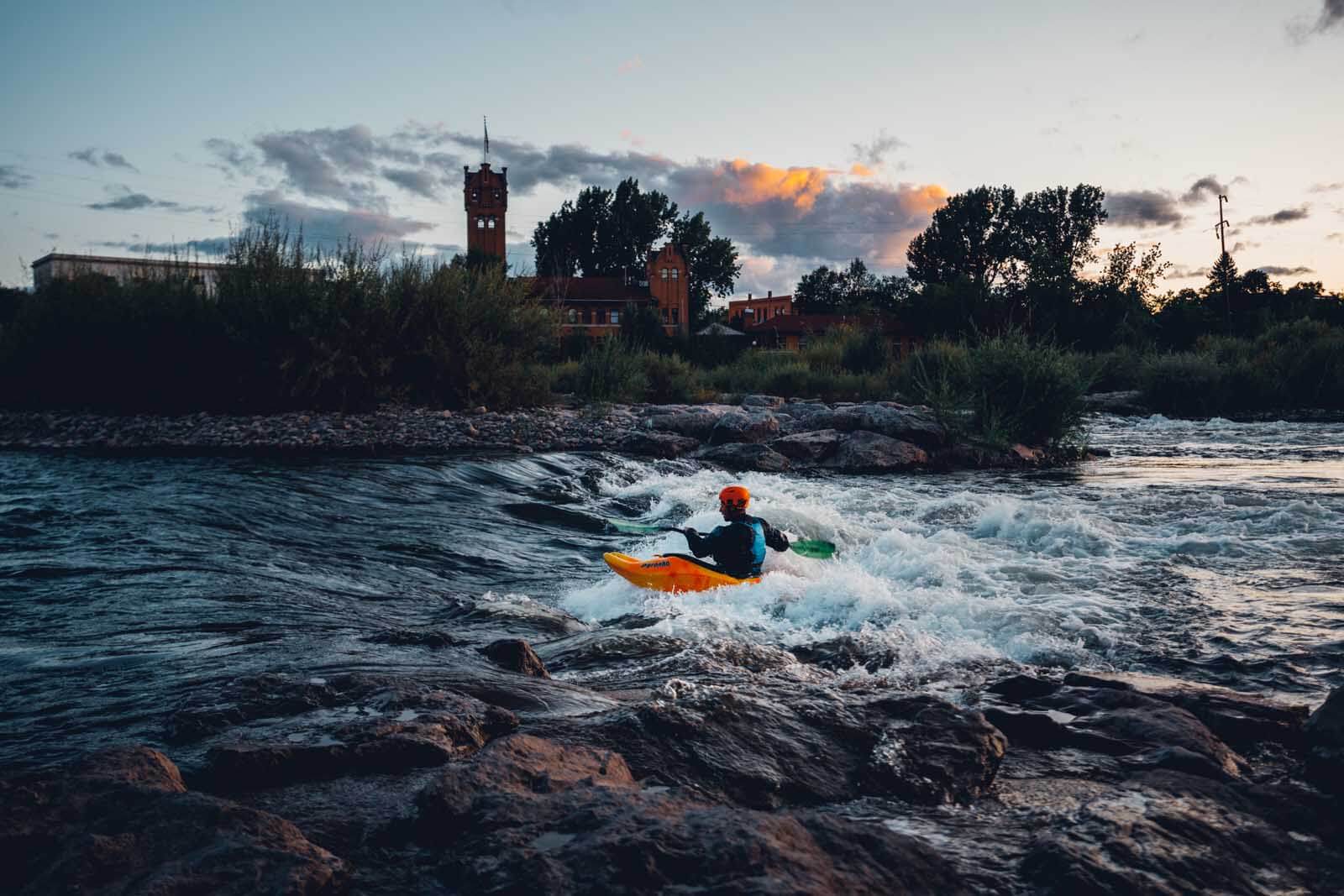 To get some steps in, and enjoy the crisp mountain air, a great thing to do in Missoula is to cruise the Riverfront Walking Trail.
The 7-mile path hugs the north and south sides of the Clark Fork River, and it will take you to several parks in the city. The Old Milwaukee Depot, McCormick Park, John H. Toole Park, and Caras Park are some of the places you will pass by including Brennan's Wave.
You can easily just do a section of it or walk the entire length, the trail passes the Orange Street, Higgins Street, and Madison Street bridges so you can easily cross back and make a loop out of it. There are also a few footbridges this traverses for additional points to customize your scenic walk if you don't want to complete the entire 7 miles.
Furthermore, you will be able to see gorgeous views of the Clark Fork River, and get easy access to shopping and restaurants in various neighborhoods in the city.
Caras Park
One of the major parks in Missoula, Montana is Caras Park. It's become a very popular gathering place, with many live music and cultural events taking place during the year.
Some of the events hosted at Caras Park include Out to Lunch, Downtown ToNight, Missoula Marathon Expo, the International Wildlife Film Festival's Wildfest, Parks & Recreation's Kids Fest, Celtic Fest, First Night Missoula, Garden City BrewFest, and GermanFest. We happened to be visiting during a Cosplay event!
Live music and food trucks can be found at events like Out to Lunch and Downtown ToNight, making a visit to Caras Park a fun thing to do in Missoula.
The park is situated on Clark Fork River, in downtown Missoula.
Hike the "M"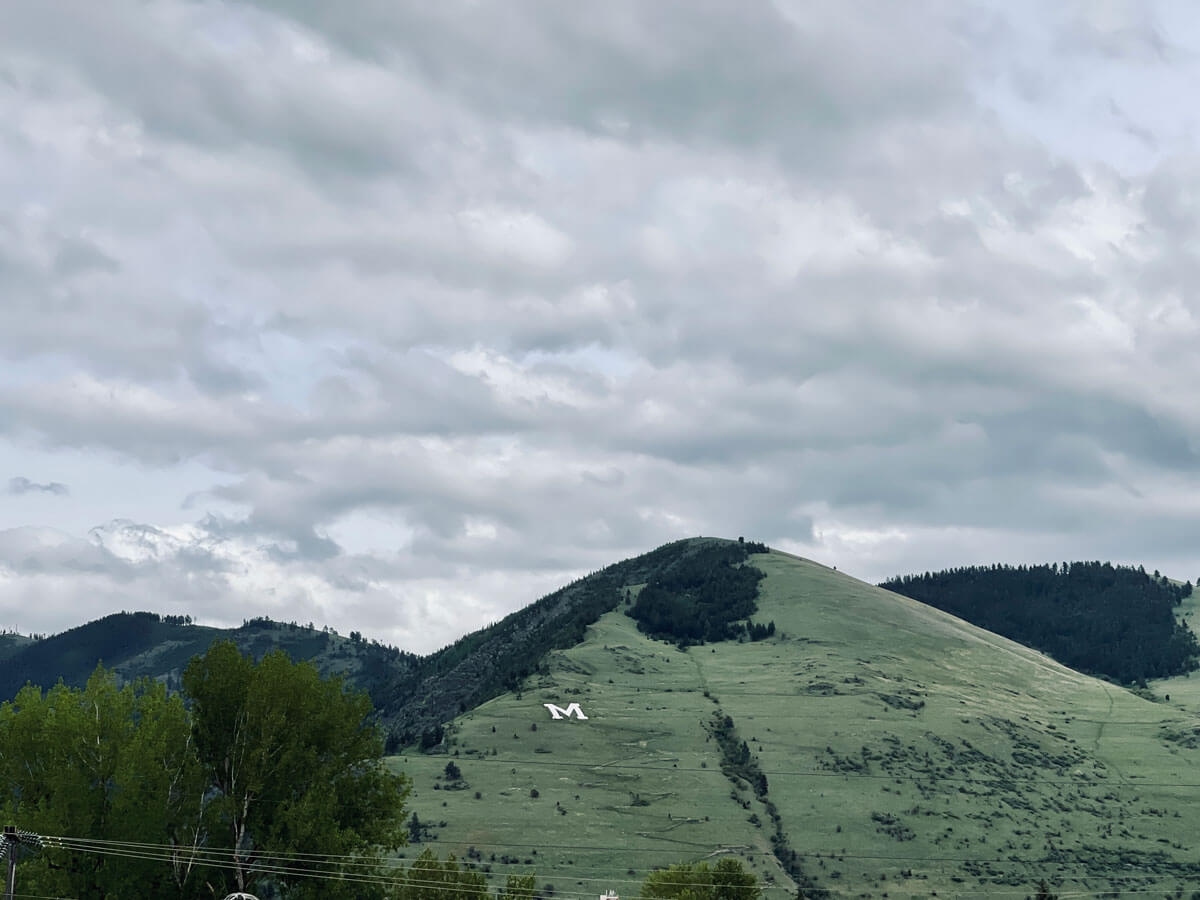 The Mount Sentinel M Trail, affectionately known as the "M", is located directly east of the University of Montana (they actually have property on the mountain making it the only University in the US to "own" a mountain).
Quite fittingly, the M stands for the University of Montona. And you can't really miss this path, with an actual concrete "M" on the west face of Mount Sentinel. There is a switchback trail that takes you up to the M, which you can see from afar with the naked eye, and you will get to take in views of the University of Montana, the entire city of Missoula, and the Clark Fork River.
The trail is under a mile long, and perfect for people of any age as long as you're ready for a steep switchback climb, making it a terrific thing to do in Missoula, Montana to take at your own pace.
Find the trailhead for the "M" hike at the University of Montana at Aber Hall on Campus Drive, there will be a parking lot across the street where you can park and start your climb.
Hit up a Brewery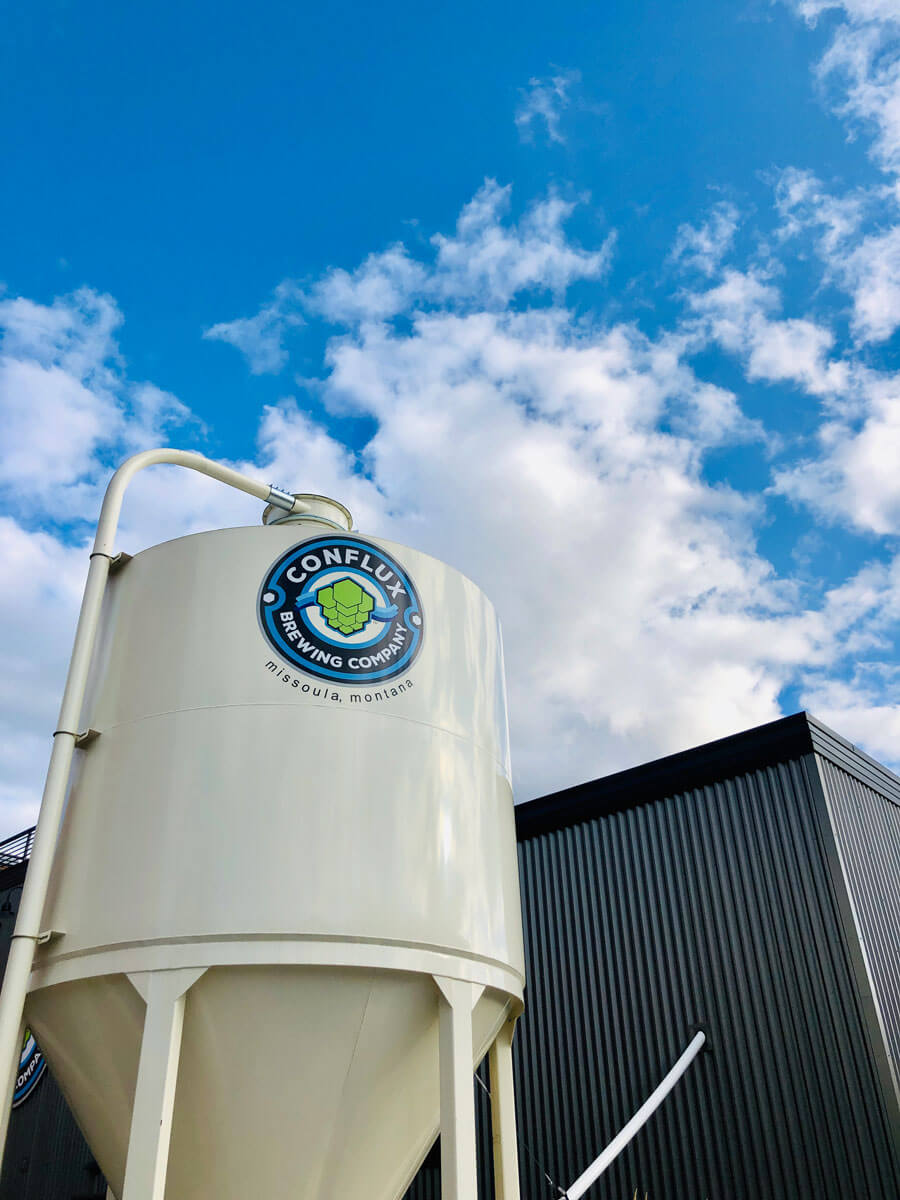 Missoula, Montana is home to some great local breweries. Conflux Brewery brews their beer on-site, which you can enjoy in their open and airy taphouse. Their selections change frequently, and they offer year-round, seasonal, and specialty beers.
Tamarack Brewery offers Montana craft beer, and the brewpub has views of Caras Park and the Clark Fork River. The two-story brewery has a sports pub atmosphere on the lower level and a relaxed environment on the upper level.
GILD is a locally-owned brewpub with a rotating list of beers on tap. Grab a high-top table in their taproom, and sip on one of their local beers while taking in views of Higgins Avenue right on the Hip Strip. If you enjoy a good local beer, make sure hitting up the breweries in town is on your list of things to do in Missoula.
Visit the Hip Strip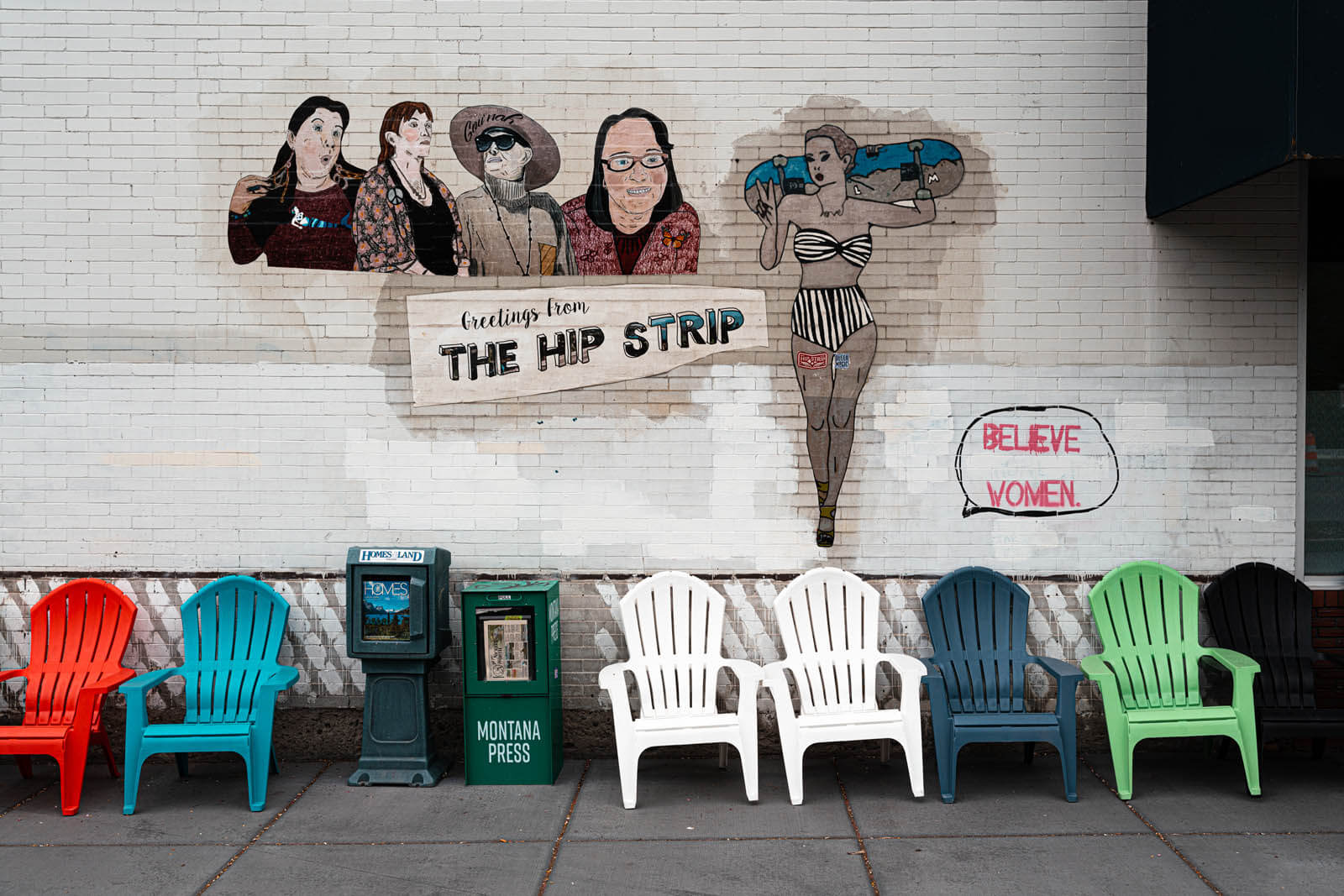 The Hip Strip in Missoula, Montana is home to locally owned and operated shops, restaurants, and overall cool stores in a fun neighborhood. You will find the Hip Strip starting at the intersection of Higgins and Brooks, and going to the south end of the Higgins Street Bridge.
Visit Ear Candy Music for a wide-ranging selection of music, Missoula Bicycle Works for your bike needs, and Shakespeare & Co for an independent bookstore fix.
One standout, and my personal favorite, is Betty's Divine, which is where to go for vintage-inspired apparel and accessories. They cater the selection in their store to everyone, with the goal of an inclusive and inviting space to comfortably browse the racks. They carry a mix of new clothing and vintage clothing, including one of my favorite brands Nooworks!
GILD, which was mentioned in the section above, has a taproom, lounge, and arcade. Head to this Hip Strip restaurant for delicious food and beer, wine, and delectable non-alcoholic drinks. Exploring the Hip Strip is a fun thing to do in Missoula that you'll want to be sure you check out!
Shop at Rockin' Rudy's
Dubbed the "Original Hipster Department Store", Rockin' Rudy's has room after room of neat and unique gifts. From its humble beginnings as an independent record shop in the 1980s, it has evolved into a treasure trove of quirky items. And staying true to their roots, Rockin' Rudy's has one of the largest collections of audio CDs and vinyl in the state.
I'll admit it, this place doesn't scream what we know as hipster at all. It's more of a hodge podge of anything and everything you could imagine. Tiny plastic dinosaurs and cows, got those, a LARGE selection of HydroFlask water bottles, got those! Honestly, it's room after room of THINGS and gifts!
Some of the gifts you will find here include anything and everything from candy, bath and body products, toys, apparel, paper products, and jewelry. It's all full-on emporium of gifts, tchotchkes, trinkets, and funny gifts.
Shopping at Rockin' Rudy's is pretty much a mandatory thing to do in Missoula, Montana if you are looking for any gifts or fun souvenirs.
Big Dipper Ice Cream
When you're ready for a frosty, refreshing treat, Big Dipper Ice Cream is the place to go. This well-known ice creamery has cones, sundaes, shakes, and floats to satisfy your sweet tooth. They offer classic ice cream flavors like vanilla and chocolate, as well as unique combinations like bubblegum and black licorice.
While strolling around Missoula, you may cross paths with their ice cream truck, named "Coneboy". With two locations in town, visiting Big Dipper Ice Cream should definitely be on your list of things to do in Missoula.
Enjoy the Food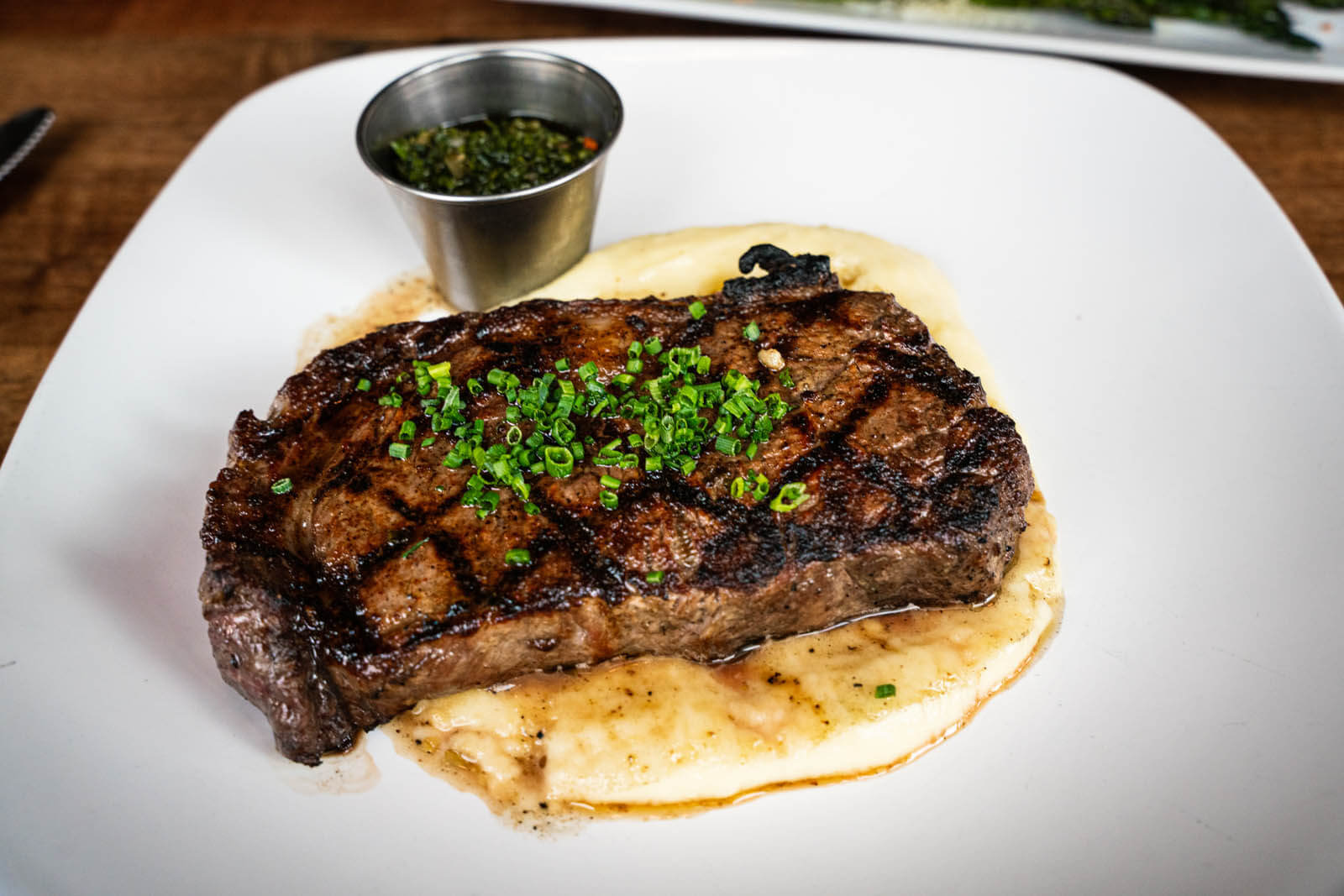 Once you have worked up an appetite from exploring the city, checking out the food scene is a rewarding and fun thing to do in Missoula.
Market on Front is an excellent place to swing by in the morning. They are a one-stop restaurant, artisan grocery store, coffee shop, and deli. We really liked their baked oatmeal, although we could have split one order!
For an upscale dinner, snag a reservation at 1889 Steakhouse. Sip on a cocktail, and savor hearty, delicious steak in this modern classic steakhouse – if you're a meat eater getting a steak is a must while in Montana and this place had great options.
Five on Black's specialty is Brazilian street food, perfect for a fresh and healthy meal.
Lastly, for a great burger, check out The Missoula Club. This establishment is the place to come for burgers and beer, and be prepared to see Grizzlies games on television and memorabilia on display. Enjoying the food is one of the best things to do in Missoula, Montana to experience the city.
Missoula Art Museum
The Missoula Art Museum is housed in an old Carnegie Library and has a fantastic contemporary art collection. They focus on featuring works by artists with ties to Montana and the American West.
One exhibition you won't want to miss is the Contemporary American Indian Art Collection, which highlights pieces from contemporary Native artists.
Within the museum, you will find eight exhibition spaces, a library, and an education center. Be sure to check out the outdoor Art Park, where sizable sculptures are showcased, and the pieces change each season. Admission to the museum is free, making this a wonderful thing to do in Missoula.
Montana Museum of Art and Culture
Another fantastic museum in Missoula, Montana is the Montana Museum of Art and Culture. This is a teaching museum, and it has the distinction of being one of three state museums in Montana.
The permanent collection includes almost 11,000 pieces, featuring artists such as Pablo Picasso, Salvador Dali, and Norman Rockwell. The goal of the museum's collection is to showcase works that have a connection to the Rocky Mountain west, as well as contemporary Native American art and American Impressionist works, among others.
They have permanent and rotating exhibitions, so be sure to check out what's on display when you visit. There is no fee to visit the museum, so be sure to include this destination on your list of things to do in Missoula, Montana.
Fort Missoula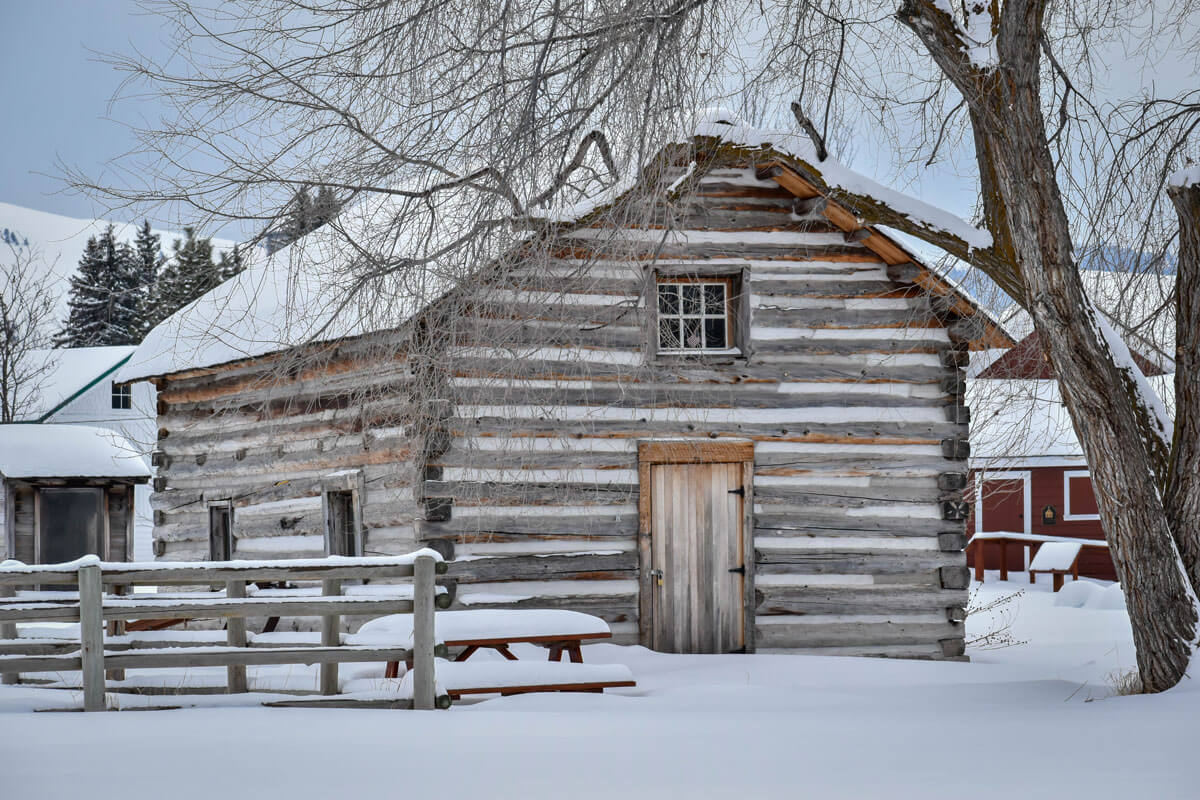 Dating back to the late 19th century, Fort Missoula was built by the United States Army. It served as a place of protection for settlers in the 1800s, and it was used as a detention center during World War II.
Today, you can visit The Historical Museum at Fort Missoula. The museum spans 32 acres and contains more than 20 historically significant structures on the grounds and close to 50,000 artifacts in the building.
In the museum, there are four galleries that showcase an array of exhibits that change during the year. There is no admission fee to access the grounds and a minimal admission fee to the museum. Visiting Fort Missoula is an educational and historically significant thing to do in Missoula.
Rattlesnake National Recreation Area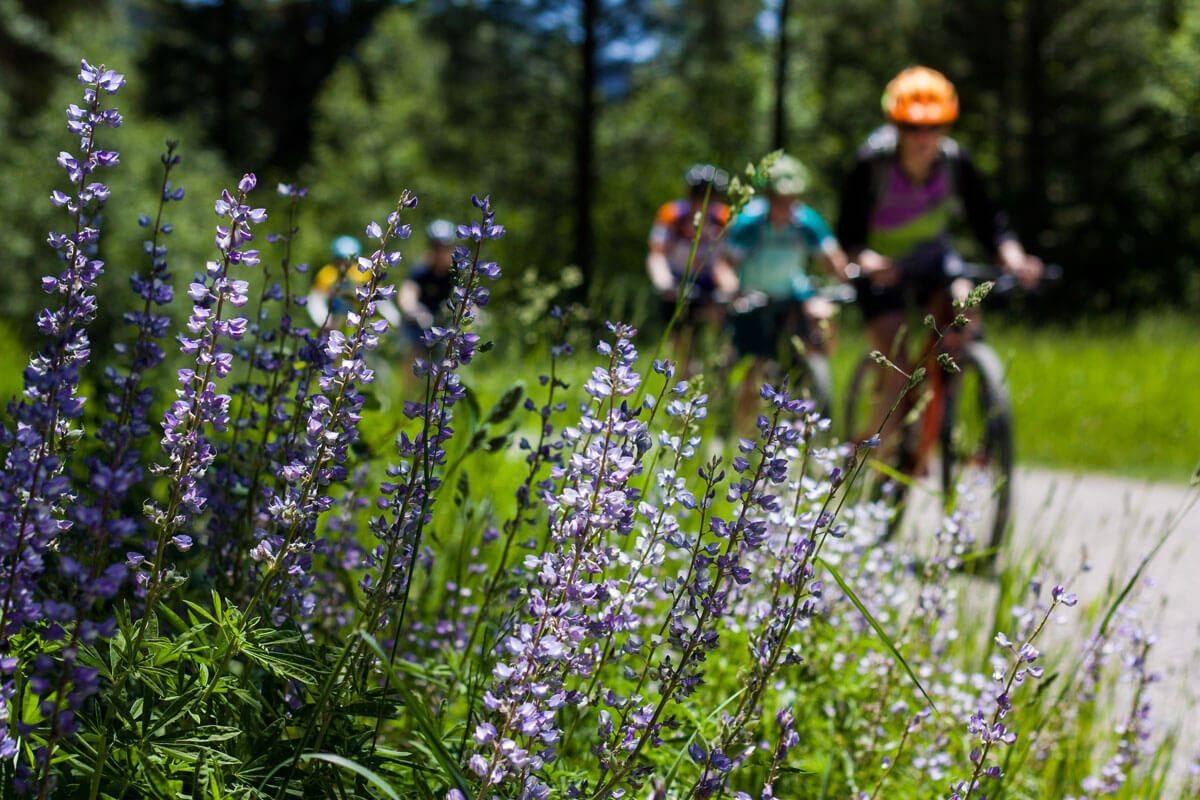 For the stunning natural beauty that the western United States is known for, head to Rattlesnake National Recreation Area. The Rattlesnake Mountains create the rocky hills and dense green forest that make up this space and a perfect place to enjoy some outdoor activities.
Rattlesnake National Recreation Area is a fantastic place to come for hiking, with a handful of trails to embark on. Other activities to be enjoyed here include biking, trail running, and horseback riding.
This is a very popular destination, with lots of people taking advantage of the beautiful outdoor recreation area. It's a bit outside of the city, but a fantastic thing to do near/around Missoula, Montana.
Montana Snowbowl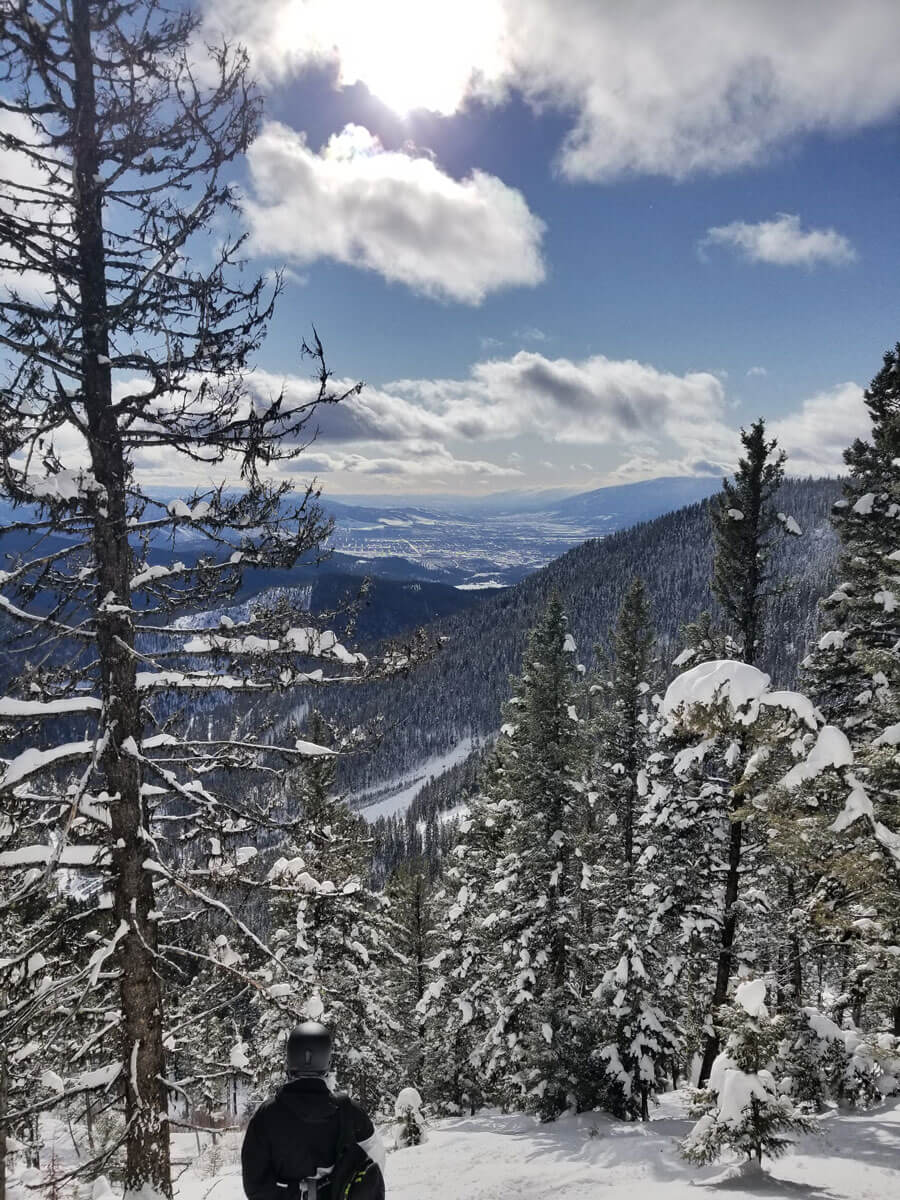 Ski (or snowboard) enthusiasts, the Montana Snowbowl is for you! Come here to try out their challenging runs on the snowy slopes, with groomed and ungroomed terrain. They have a ski rental shop, for any equipment you may need to hit the slopes.
In the summer, you can still enjoy a scenic chairlift ride, as well as mountain biking and hiking. When you have worked up an appetite, head over to The Last Run restaurant or The Double Diamond Cafe, located at the base.
And should you wish to stay here, they have a lodge called the C'Mon Inn. Visiting the Montana Snowbowl is a great thing to do near/around Missoula, Montana.
Flathead Lake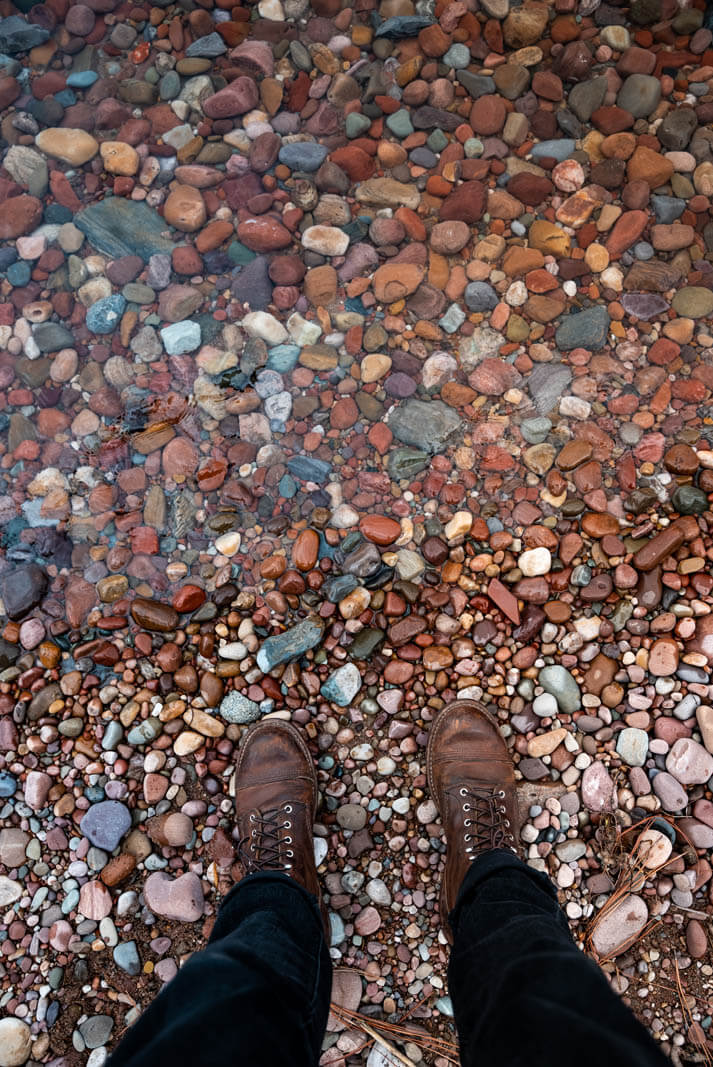 If you would like to take a day and find some things to do near/around Missoula, Montana, be sure to check out Flathead Lake. It's about an hour's drive away, and activities to do here include sailing, power boating, waterskiing, swimming, fishing, and camping.
It's also a wonderful place to enjoy a picnic by the serene waterfront. Near the southern area of the lake is Finley Point, a beautiful area with pine trees and pretty rainbow rocks.
Wild Horse Island is a scenic state park by Flathead Lake that you can only get to by boat, but the incredible grounds here make it well worth the trip.
Garnet Ghost Town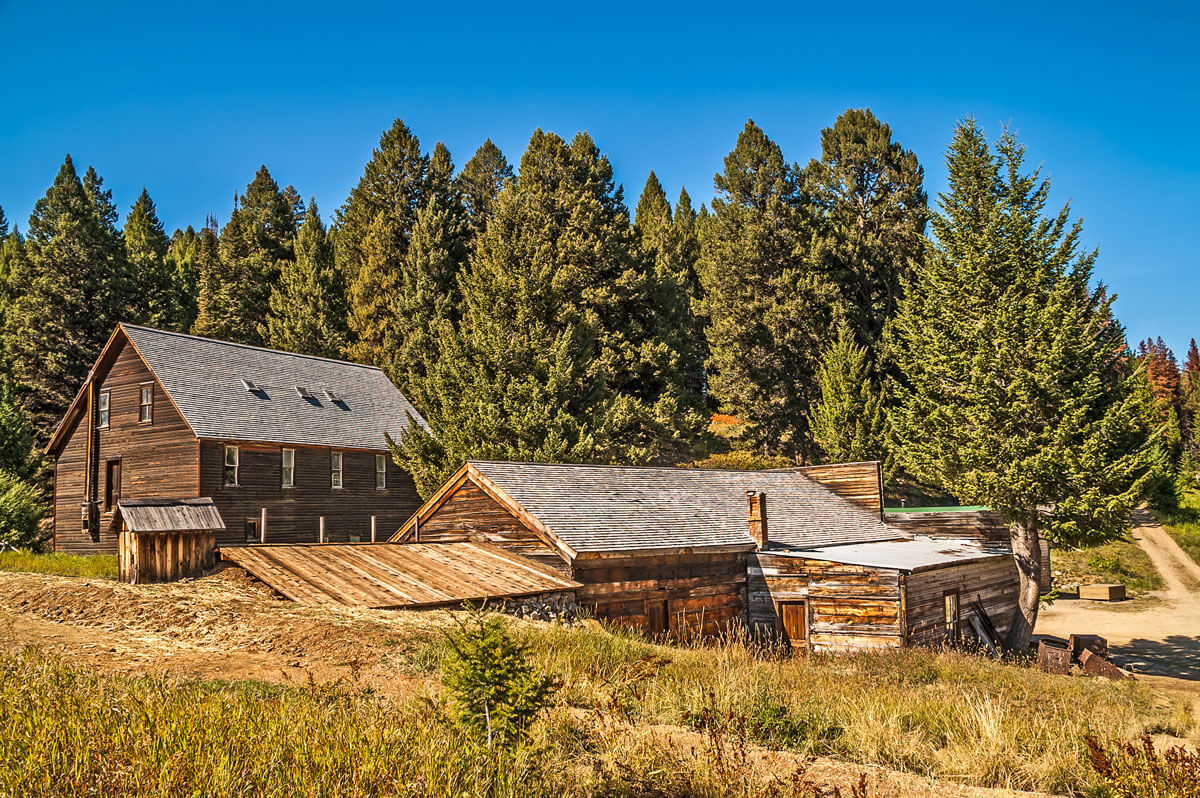 If old ghost towns intrigue you, a great thing to do near/around Missoula, Montana is to stop by Garnet Ghost Town. Over a century ago, this town was home to miners searching for treasures.
Today, remnants remain of the structures that dotted this once active town. To explore Garnet, there are several trails and hiking paths that take you through various areas.
Nearby activities include camping, fishing, hiking, hunting, mountain biking, off-highway vehicle riding, snowmobiling, and cross-country skiing. Garnet is about an hour's drive from Missoula.
Where to Stay in Missoula
During your time exploring all the best things in Missoula on your Montana trip, be sure to check out one of these great places to stay. We've stayed at both hotels on both of our trips to Missoula, Montana and they are pretty much next door to one another conveniently located downtown with easy access to all the fun things to do in Missoula.
Residence Inn Downtown Missoula
The Residence Inn Downtown Missoula is a great choice for where to stay in Missoula, located in the former Missoula Mercantile building, this contemporary hotel pays homage to its buildings original roots with some of the original features as well as an indoor public pathway, known as The Mews, that connects to shops and restaurants including the 1889 Steakhouse.
The rooms are really nice featuring their own kitchens as well as separate living and bedrooms. There's also a rooftop courtyard where guests can check out the views of area and you're just steps away from all the fun things to do in Missoula. Book here.
AC Hotel by Marriott Missoula Downtown
Another excellent choice is the AC Hotel by Marriot Missoula Downtown which was a great base during our time in Missoula as the location is right off of Higgins Avenue between Main and Front Streets which are full of great options for where to eat, shops, and walking distance to many of the best things to do in Missoula. This upscale hotel has beautifully designed minimalistic rooms. Book here.
---
Enjoyed this guide to all the best things to do in Missoula, Montana? Bookmark this guide for later!