There's nothing that Scott loves more than getting on top of a roof and taking photographs. I mean OBSESSED. So when we have an opportunity presented to us where we can get a full 360 view of Osaka during sunset from the Umeda Sky Building, you can bet we are both game.
I actually usually hate when Scott wants to photograph from rooftops. Since it means we have to sneak around and to not get caught. I hate when we get caught. We were lucky in Korea that getting caught was a slap on the wrist and we were told to leave. I'm a nervous nelly and don't want Scott to get trespassing charges or in any serious trouble because he can be a bit bull headed when he wants roof shot.
There was actually one time in Seoul where we got caught by the building guard and he locked us inside the building for a good 30 minutes to scare us and threatened to call the police before he kindly let us out. So yea, I get a little anxious when Scott wants to get up and get a bird's eye view of the place, because doing so usually means we have to break rules. Perhaps the drone will fix some of Scott's curiosity of that bird's eye view.
Back to Umeda Sky Building.
Our first impressions from seeing the building from afar was that we weren't too impressed. I mean it's only the 19th tallest building in Osaka, that's nothing to really brag about. We decided to walk closer to the building, take at least one photo, and if we weren't happy after that then we wouldn't pay to go to the top.
As we got closer and saw some different angles of the building, we became more and more drawn to it. We actually started to really like it and like the photos we were getting. It was early evening and we decided we were going to pay to $10 to see what the Floating Garden Observatory was all about. After a short line and a scenic elevator ride up and a really cool floating escalator ride, we were at the top. We couldn't have planned the timing any better. The sun was starting to go down and we were about to witness an epic sunset from the top.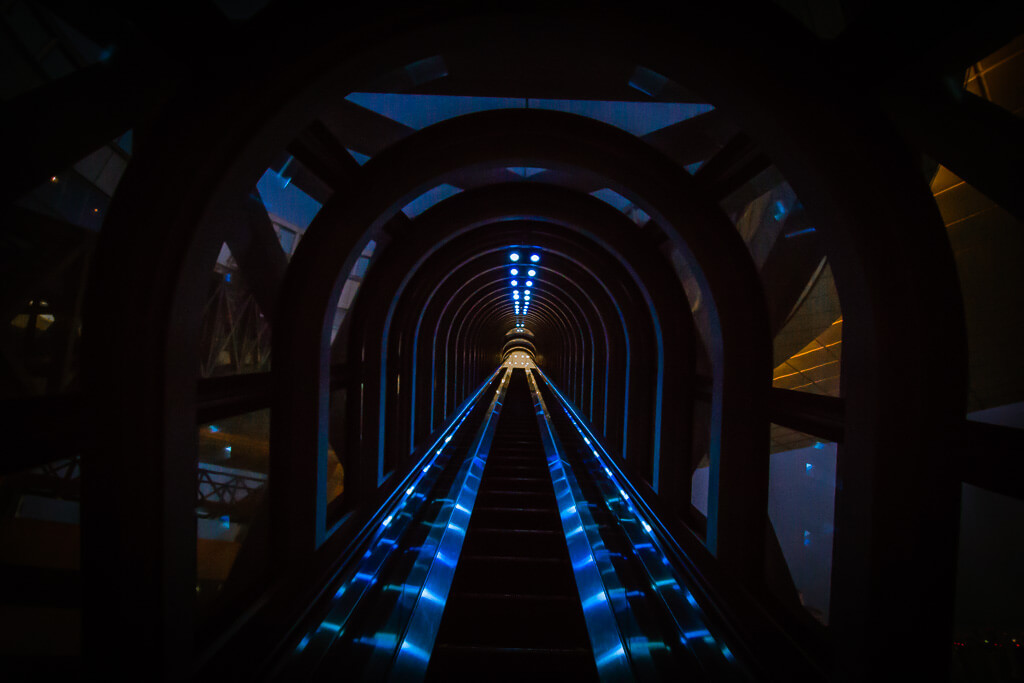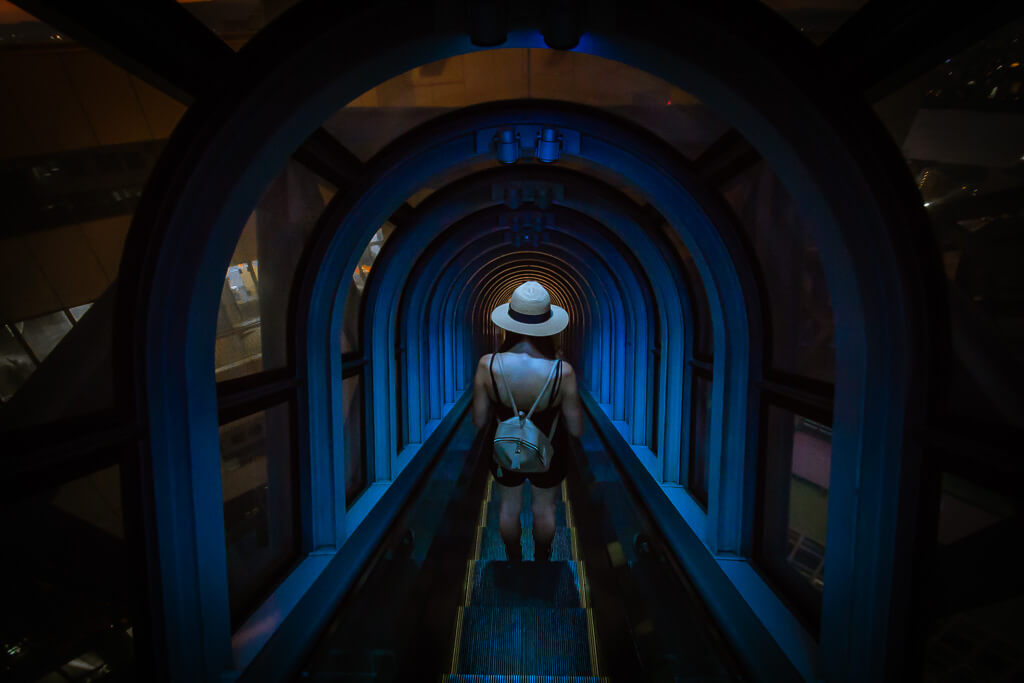 Everynight we've spent in Japan so far we have witnessed such gorgeous sunsets. We watched panoramic views of the city in awe because this night the sky was on fire! From the top we could see Osaka Castle, mountains in the distance from all directions, reflections off the Yodo River, and the skyline from Kobe in the near distance.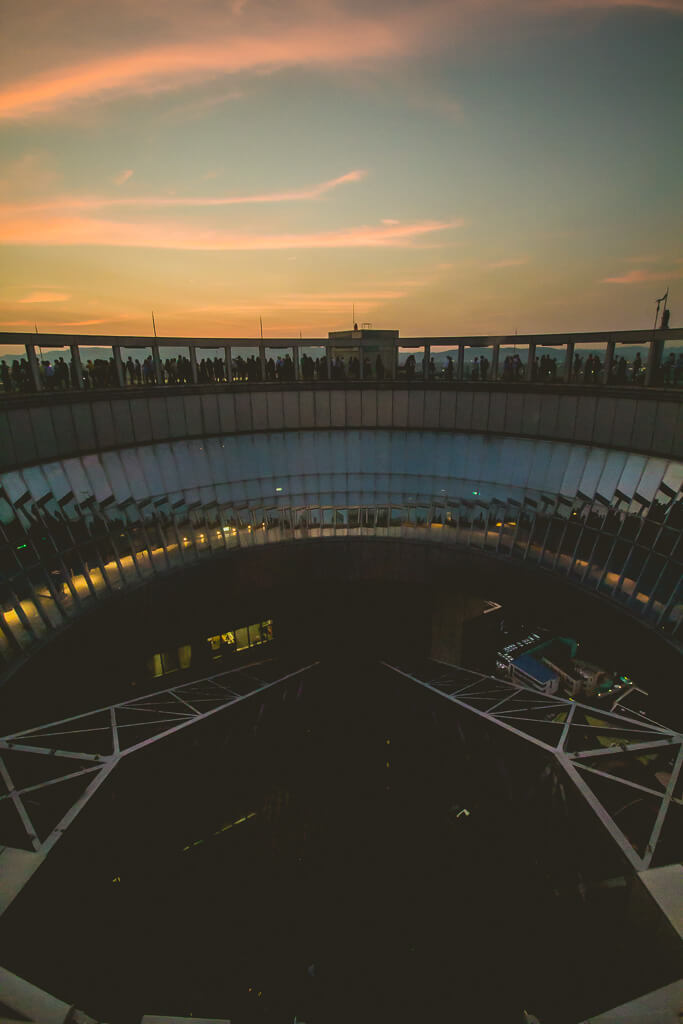 To top things off, it's been pretty freaking hot here and the breeze from the top was the perfect way to cool us off at the end of the day.
We recommend checking the view from Umeda Sky Building yourself on your trip to Osaka. It's worth the $10 and lines to see the beauty of this electrifying city from above. Everything we have done in Osaka has been making us fall more and more in love with this city.
BONUS – A sneak peak of our hyper-lapse in progress in Japan