As we travel more and more we are slowly evolving into foodies, maybe that's not the right term, we just obsess over trying the local cuisine everywhere we go. When we confirmed our travel plans to New Orleans both of us we ready to pack our stretch pants to get ahold of all that southern comfort, cajun, and creole food we could handle.
We scoured the internet, asked tons of locals, and sampled our way through the city to find what we think is the best food in New Orleans! If you come back from the Big Easy weighing less than when you arrived you did it wrong. Along with being a historical and unique place, this is an eating destination, so pack your stretch pants and enjoy our picks for the best food in New Orleans.
Savory Bites
Fried Chicken
There's nothing more comforting that deep fried battered fried chicken with all the right seasonings. Oddly enough we didn't start to love fried chicken until we were living in South Korea where it's become a local staple with a beer called chimaek. We couldn't wait to get back stateside and try some real southern fried chicken and New Orleans did not disappoint!
Our favorite fried chicken was at Coop's Place.
Gumbo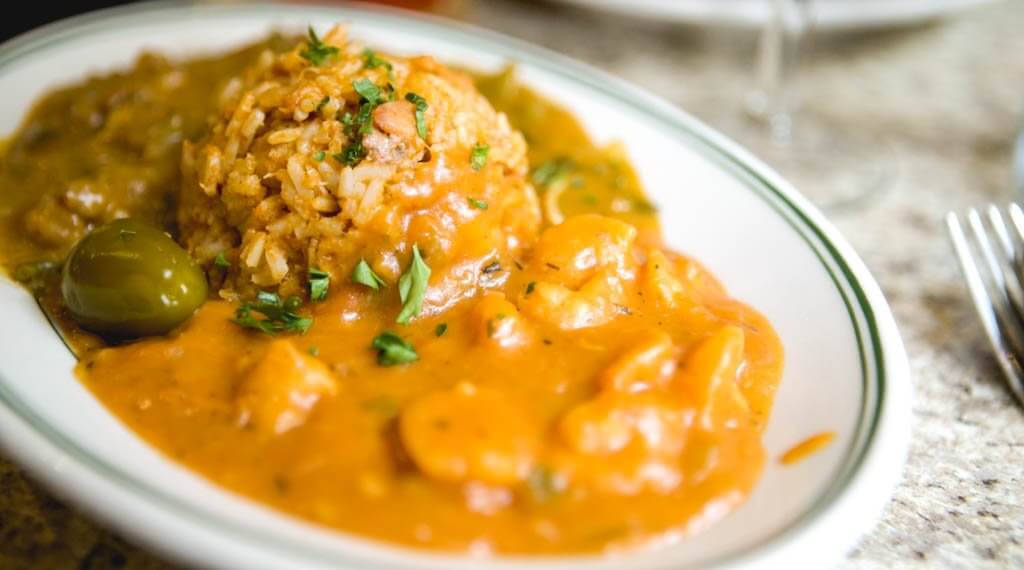 Neither of us has had the honor of trying gumbo before visiting the Big Easy and it ended up being my first meal and one of my favorite food in New Orleans. I tried the chicken and andouille sausage gumbo that I could have had an endless bowl of, better yet was having a bit of french bread to soak up the thick and savory soup.
Our favorite gumbo was at the Gumbo Shop, be sure to add the pepper and cajun seasoning for gumbo perfection!
Jambalaya
We've always loved the store bought a box of Zataran's jambalaya mix so I knew we were going to love the real deal in New Orleans. Luckily we got to sample jambalaya on the side of most of our dishes and you really can't do it wrong. This cajun rice medley is one that everyone has their own version of and no matter where you try it, it tastes like heaven.
There is one place where the jambalaya stood out above ALL THE REST and that was at Coop's Place. Their jambalaya was full of flavor and served with rabbit and sausage, you can even add shrimp for extra. This is a must try food in New Orleans.
Po-Boys
Oh boy, where do we start with the Po-Boy? Neither of us tried a Po-Boy until this trip and it became a back to back hit no matter where we tried them. This southern sandwich is one of the best food in New Orleans you also have to try! The big soft french bread makes the po-boy and honestly, you can find these bad boys anywhere from gas stations to restaurants on every corner of the city.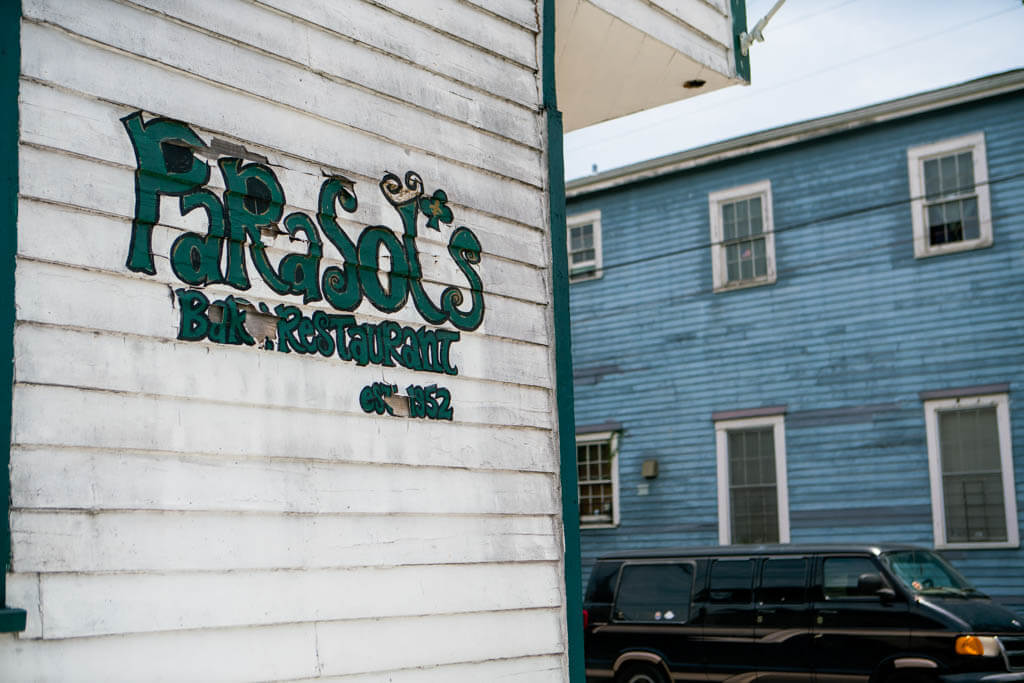 This quickly became Scott's favorite food. Our favorite was the firecracker shrimp po-boy at the dive bar Parasol's in the Garden District and our second favorite was the shrimp po-boy at Johnny's Po-Boys in the French Quarter. Don't let the musty smell and the dive bar vibe at Parasol's deter you, they serve up food fit for the gods.
Muffuletta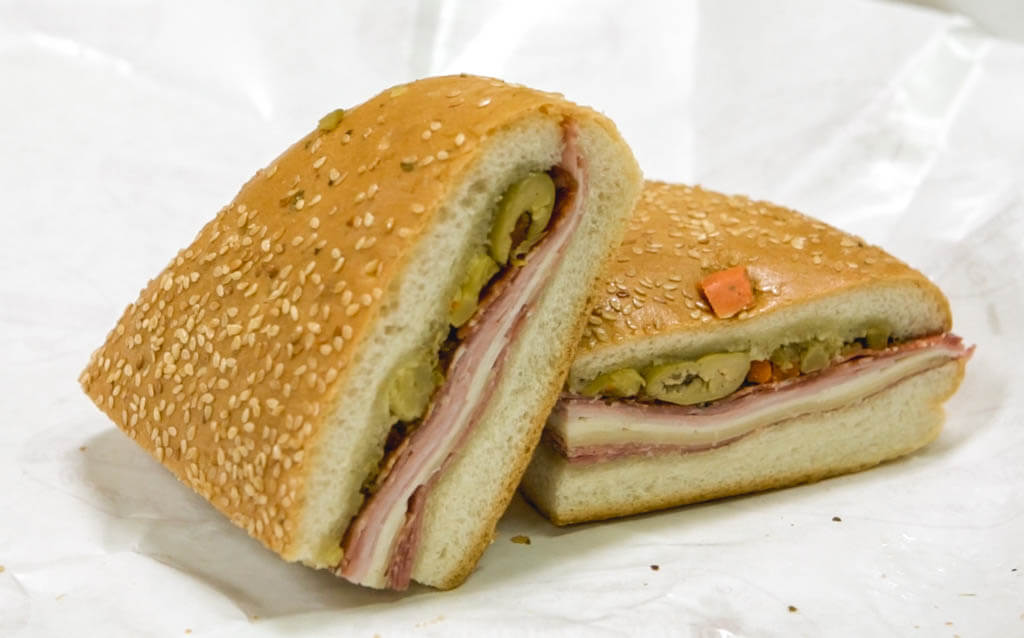 The muffuletta sandwich is a perfect example of all the different influences in New Orleans. The muffuletta is a Sicilian sandwich created from the Italian immigrants who moved to New Orleans. This stacked sandwich has layers of meats, cheese, and a great olive spread.
Although we saw muffuletta at a few different restaurants, there's only one place we recommend and its the mac daddy of muffuletta, Central Grocery Store. This no fuss market has a seating section in the back of the shop with stools and a vending machine for drinks making it the perfect quick bite food in New Orleans.
Alligator
To be honest, before coming here we didn't realize you could eat alligator and that it would be amazing! The first bites of alligator we had were on our Honey Island Swamp Tour in the form of jerky and a blend with a beef stick, the beef stick version was great. But if you want to try the best food in New Orleans you have to try the wild meats like alligator served up hot! It's common to try gator fried or in the "wing" form.
We had had great alligator wings from Kingfish in the French Quarter.
Turtle Soup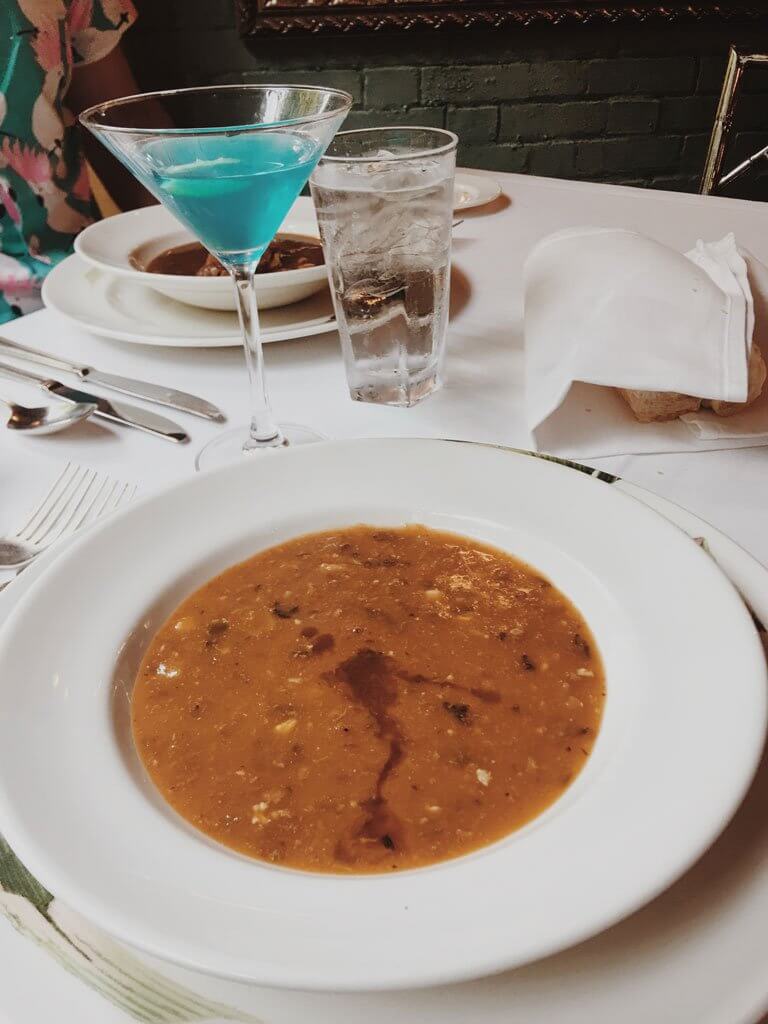 Again, another food we didn't realize we would be trying. When we were looking up the best food in New Orleans we saw the turtle soup at Commander's Palace up on the list. Since we spent our last day in the Big Easy dining at this iconic restaurant in the Garden District we were able to sample it and it lived up to the hype. I had to add a bit more pepper to it, but the thick gravy like the sauce was delicious by the spoonful or dipped with our French bread.
Crawfish
Crawfish from the local Louisiana swamps is a must when you're in the area. Commonly served boiled, we actually tried our savory, buttery bites of crawfish in an etouffee.
Get your boiled crawfish at Cajun Seafood in Treme or your crawfish etouffee at Kingfish in the French Quarter.
Oysters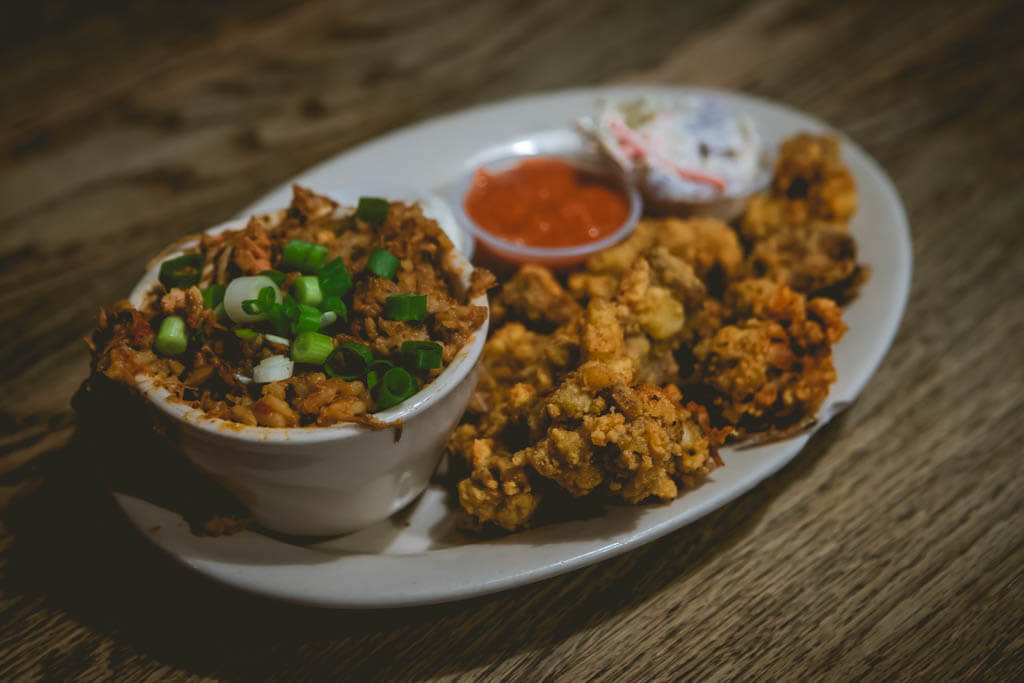 Locals love their Gulf oysters and will tell you its the best food in New Orleans, or at least one of them! We kept hearing about the oysters and how they are bigger and better here. Served up raw or cooked, you can find joints that have an oyster bar with all kinds to try or a house special.
The best spots in town to get oysters are Galatoire's and Acme Oyster House both in the French Quarter.
We also had some mean fried oysters from Coop's Place with a side of that killer jambalaya.
Etouffee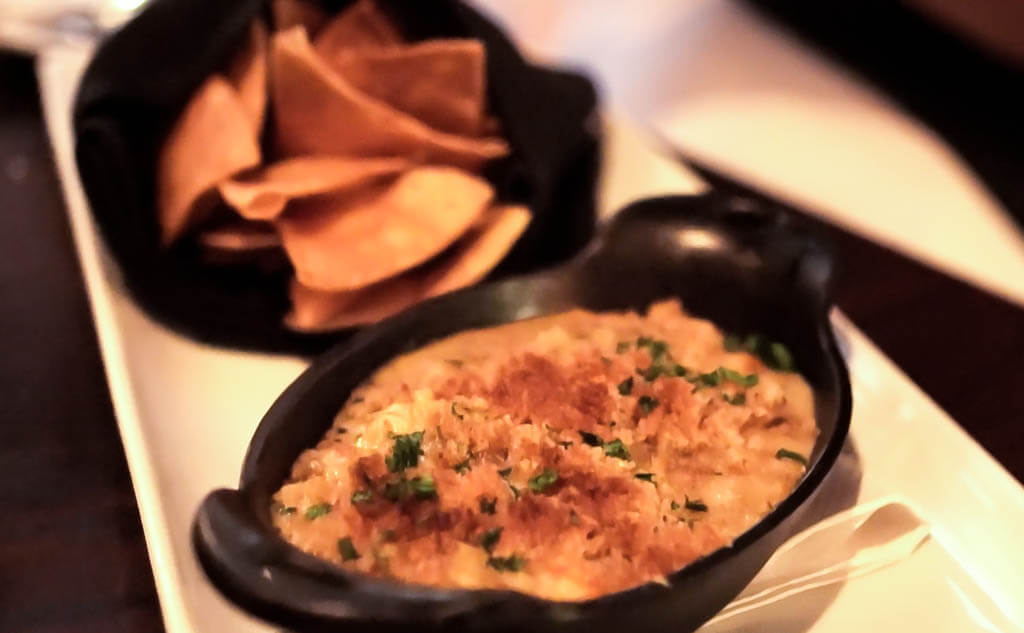 This local specialty is a cajun or creole specialty stew commonly served with shellfish over rice. We actually tried a shrimp etouffee at the Gumbo Shop that was pretty good especially with the pepper mix and Cajun seasoning added, but the crawfish etouffee we had at Kingfish was more than divine. This is one of those dishes you will only find in the south, so you better get your fix while you're here!
Sweets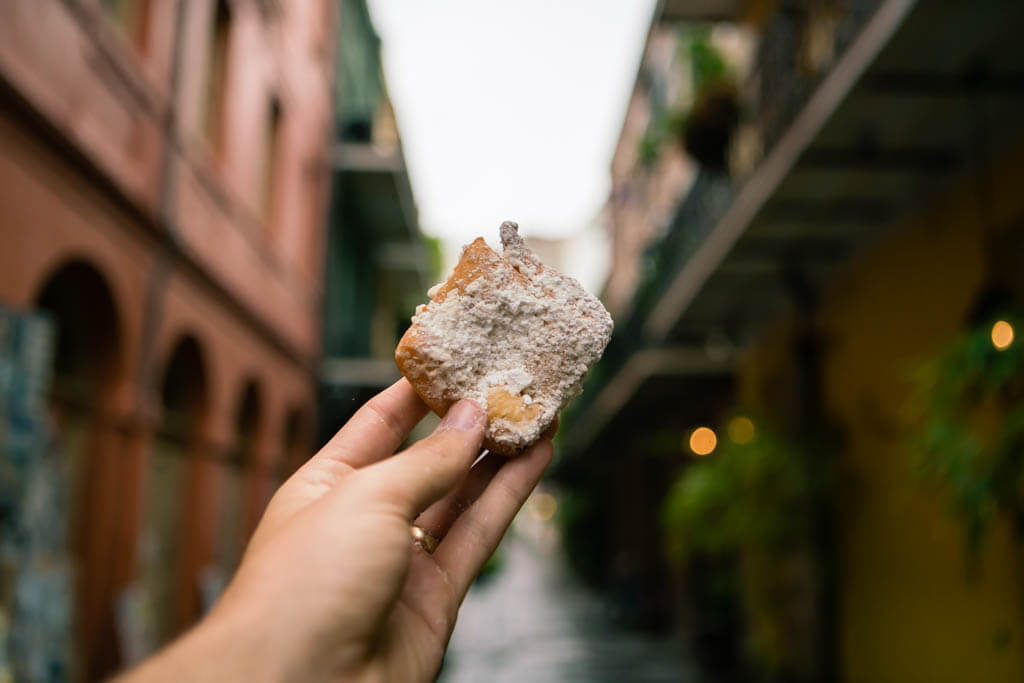 Beignets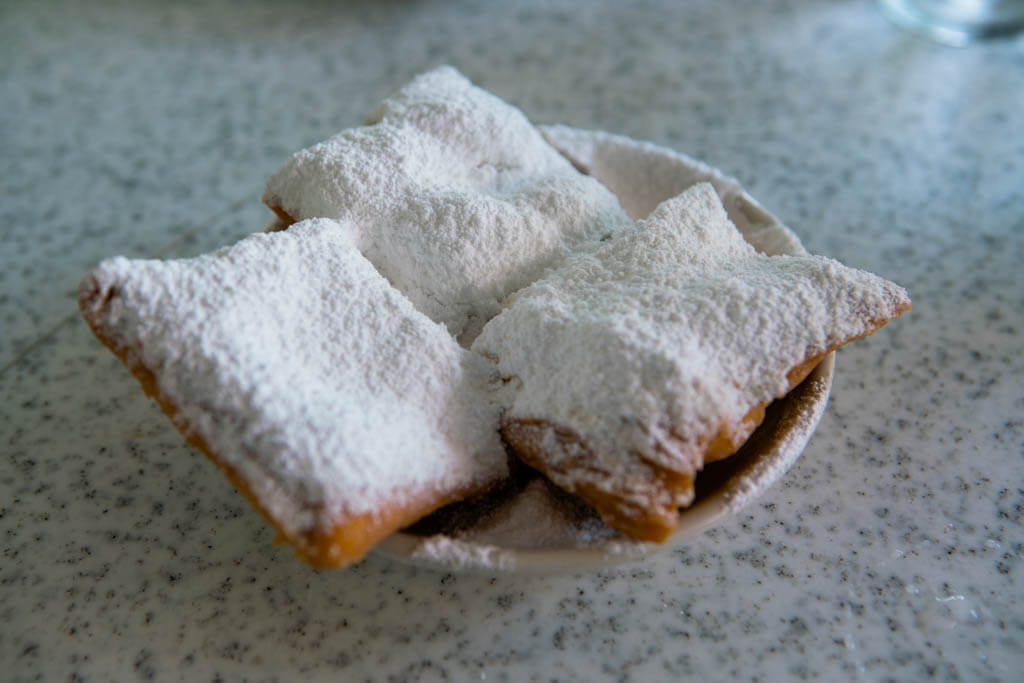 You can't come to New Orleans without trying those famous little French donuts known as beignets. Typically served in an order of three, after your first bite you could easily see why these are a fan favorite. The best way I can describe beignet is that it has the fluffy flavor of a funnel cake you would get at your state fair with a load of powdered sugar on top. Be sure to have a cup of joe with your beignet, the local favorite combo is having a cafe au lait with your bites!
Check out both Cafe du Monde and Cafe Beignet for your beignet fix in the French Quarter.
Donuts
You can really get donuts anywhere, but you can't get the District Donuts anywhere else but New Orleans. This little donut shop in the Garden District on Magazine Street has made a reputation for serving up funky new flavors every day and being the it spot to enjoy your coffee. Pick one of the daily specials, ours was a Ginger Mint Julep donut, with a cup of hot or cold coffee that is fresh brewed comes out of a tap!
After one bite you'll realize it's no wonder that this place has been named one of the best donut shops in America.
Dining Experiences not to Miss
Commander's Palace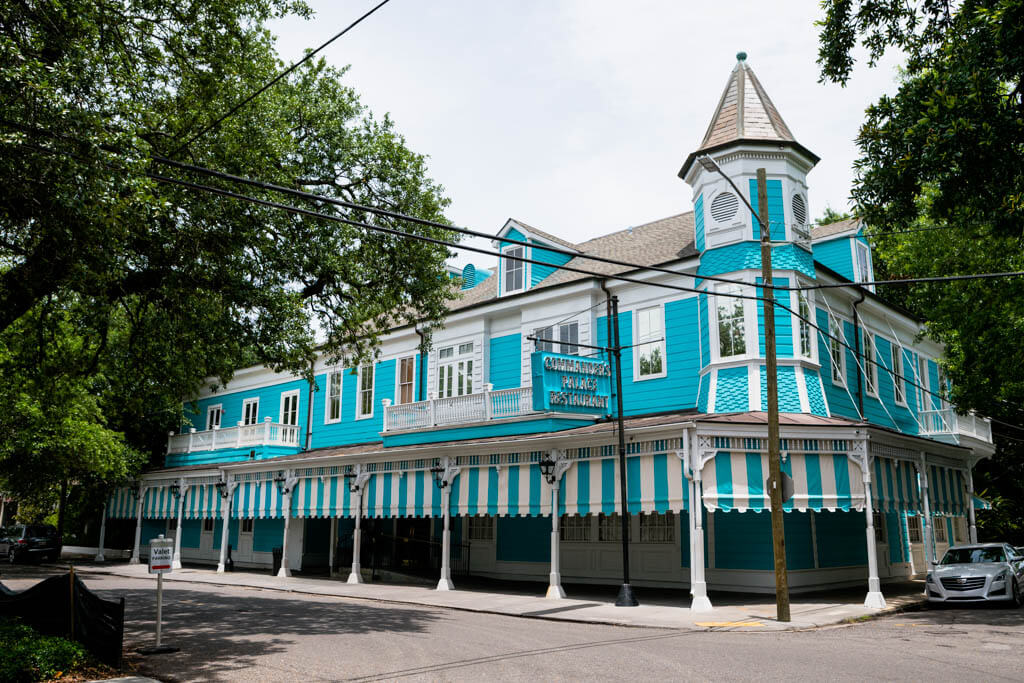 The most iconic restaurant in New Orleans would be the big blue Victorian looking restaurant in the Garden District, Commander's Palace. A reservation and following the dress code is required, but totally worth the experience. We recommend coming in for lunch on a weekday so you can enjoy their $.25 martinis!
1403 Washington Ave, New Orleans, LA 70130
The cool new place in town for food in New Orleans would be St. Roch Market. This contemporary food hall has different stalls has everything from Haitian, Cajun, to Mexican and a killer premium cocktail bar serving up the best Sazerac we've ever had. Come with a friend and sample your way around the hall, come during happy hour and get that Sazerac for only $5.
2381 St Claude Ave, New Orleans, LA 70117
Galatoire's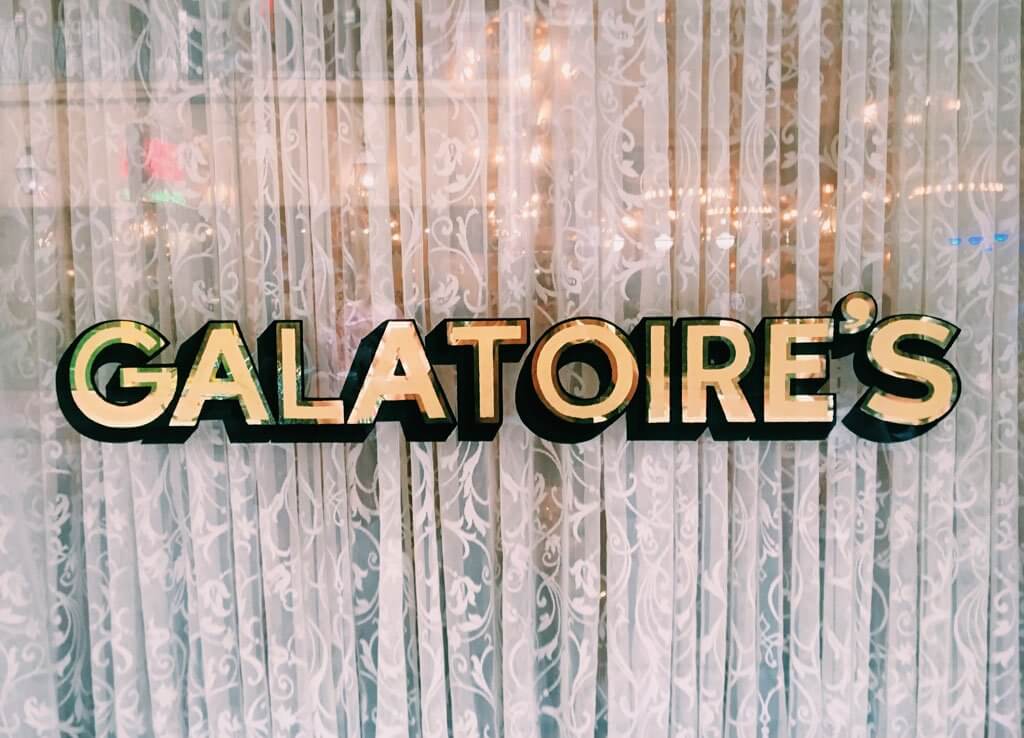 Located right on Bourbon Street this is one of the most iconic dining experiences in New Orleans. Serving up fine French-Creole cuisine and known for being a place where you have to dress up to enjoy. Men are required to wear jackets, don't have one? No worries, as long as you're wearing business casual attire they will lend you a jacket. Women are required to dress up as well.
209 Bourbon St, New Orleans, LA 70130
Bacchanal
If you're a wine and cheese lover like me then this is a food experience you can't miss in New Orleans. Come in the evenings for an intimate live music performance with custom made cheese and meat boards with your choice of wine. The entire atmosphere of this place was nothing short of amazing.
600 Poland Ave, New Orleans, LA 70117
Cafe du Monde
If you can only get beignets once this is the place to do it. The iconic Cafe du Monde is popular for a reason, the beignets here are powdery sugar perfection. The entire experience is a great way to start your day with outdoor seating and usually a live musician playing outside for your entertainment. Oh, and the icing on the cake would be that they are open 24 hours so you can satisfy your beignet craving even in the middle of the night!
800 Decatur St, New Orleans, LA 70116
---
There you have it, the best food in New Orleans! Again, if you leave this city without packing on a few pounds you probably didn't do it right! Every bite was worth it!
Don't just take it from us, check out these amazing foods to try in New Orleans from LL World Tour.
Did we miss any New Orleans favorites? Let us know in the comments below.
If you like food then share this post on Pinterest below!