Looking to enjoy all the amazing things to do in Valladolid, Mexico? Valladolid is quickly gaining attention as one of the best spots in the Yucatan to spend a few days. This breathtakingly restored colonial Spanish town is not only a UNESCO World Heritage Site but also conveniently located in the middle of the peninsula making it a perfect stopover on a Yucatan road trip.
From visiting Cenote Zaci to seeing some incredible Mayan ruins, we've put together this list of things to do in Valladolid that will make you want to pack your bags and book a trip to Mexico pronto!
Best Things to Do in Valladolid
1. Plaza Central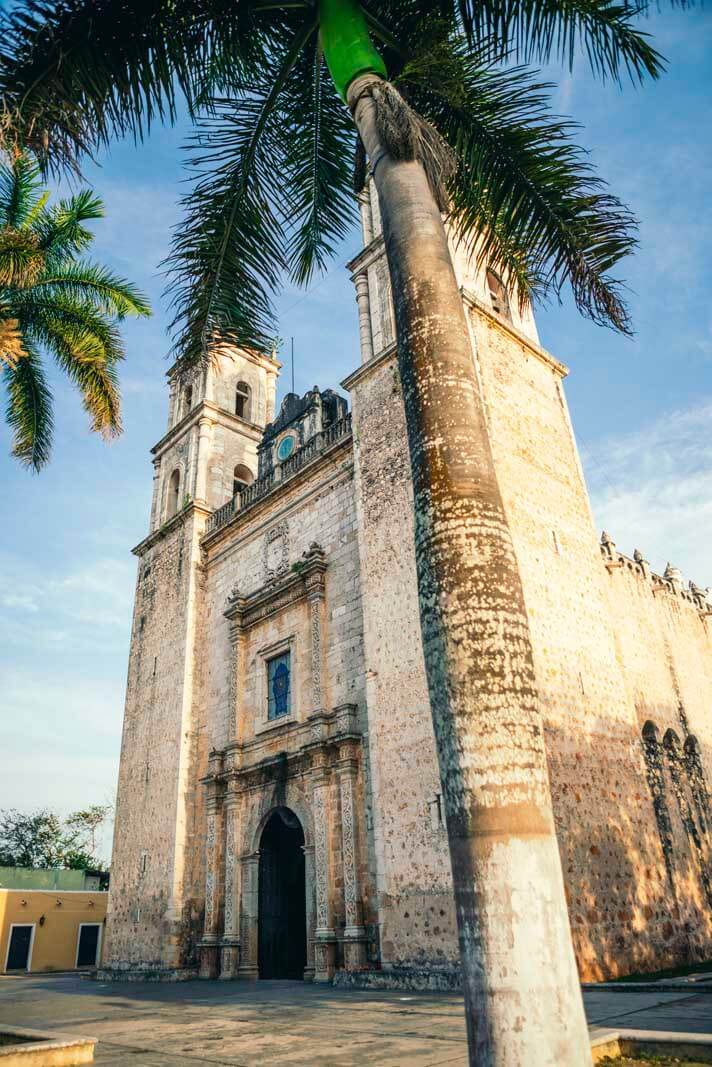 You can't miss visiting Plaza Central because it's one of our favorite things to do in Valladolid! Besides being a beautiful little city center with a park full of benches, the water fountains as a centerpiece, and tons of little food stands with to die for street food options! One of our favorites was the churros, they were very thick and a bit doughy in the center, almost undercooked, but it made them magically delicious.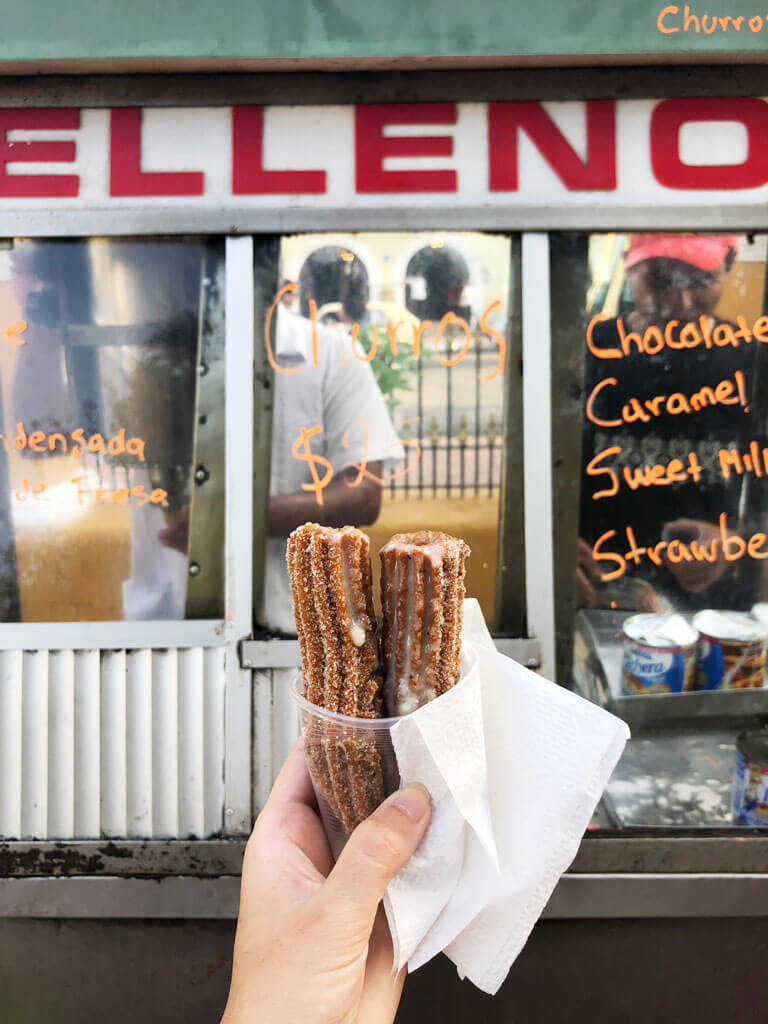 Overlooking Plaza Central is Iglesia de San Gervasio. The church itself is picturesque and worth taking a look inside if the doors are open.
Dotted around the Plaza Central are affordable hotel options right on the square, restaurants, and a few mom and pop shops as well as pharmacies.
2. Eat at the Italian Food
There are a large number, compared to others, of Italian expats living in Valladolid. We were told many of them have properties in Tulum they rent out as vacation rentals and live nearby a Valladolid where it's a bit quieter these days.
Because of the rising number of Italian expats and their little community here you will see it's influence on the restaurant options in the city. There are tons of Italian restaurants making it one of the best things to do in Valladolid.
After spending quite some time in Mexico, it was nice to have a small break for legit Italian cuisine. We enjoyed a meal at Casa Itali@, whose pizza was great as well as the pasta.
3. Wander Aimlessly through the Streets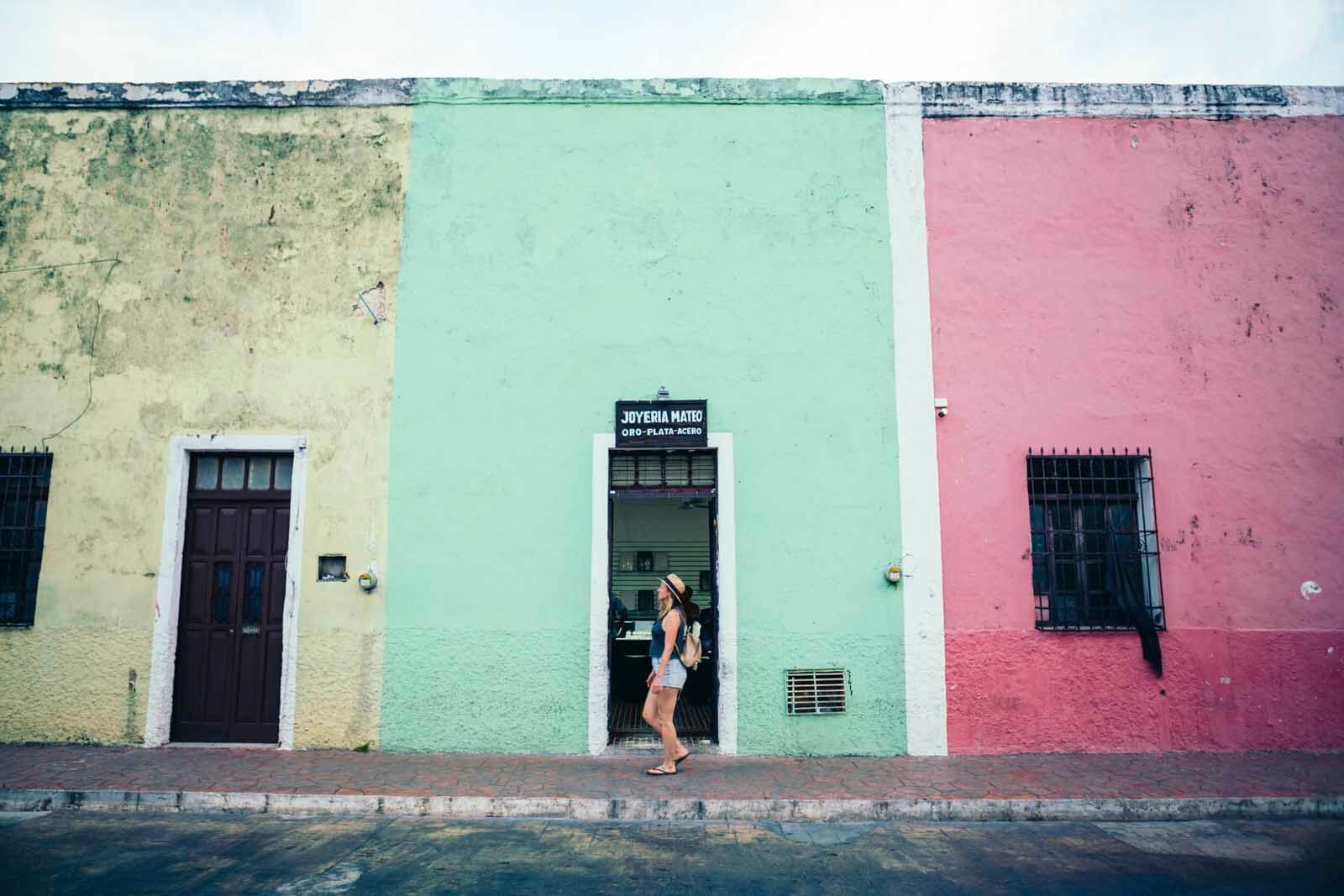 Undoubtedly one of the best things to do in Valladolid is just wandering through the streets. With colorful buildings and random pibihua stands you are bound to find little gems all over the city.
We recommend at least walking along Calzada de Los Frailes and popping in some of the small boutiques and shops here. End at the Franciscan Convent of San Bernadino de Siena – the largest in the area. Stop in Casa de Los Venados to check out some Mexican folk art or shop and eat your way through Mercado Municipal.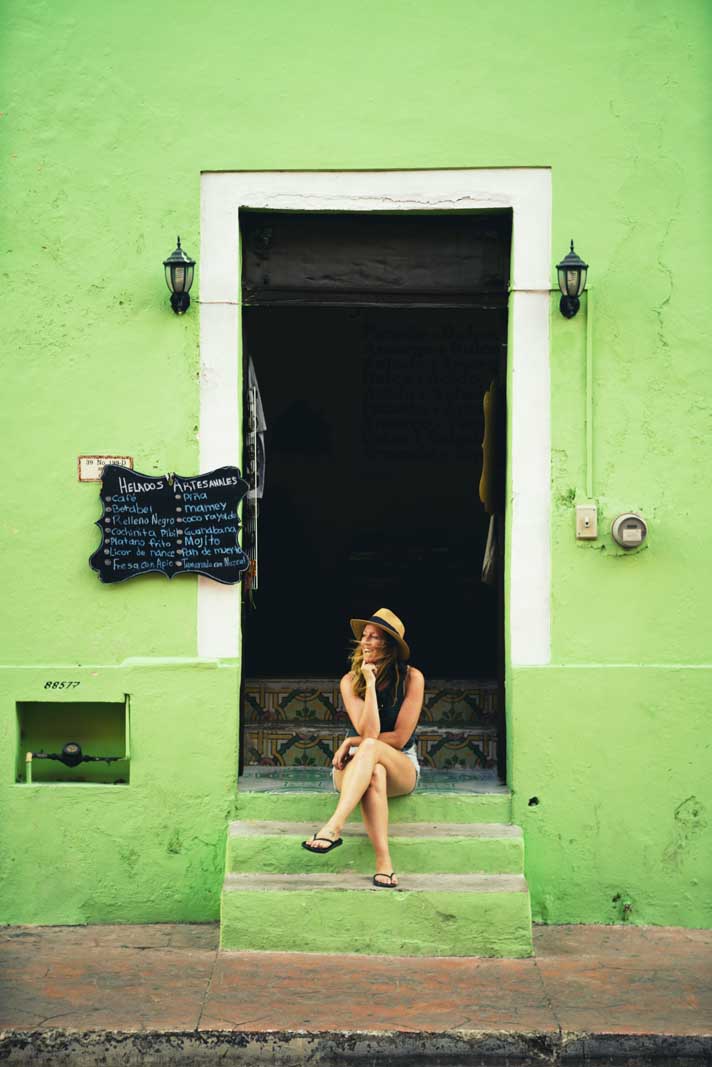 There's also a daily night light and sound show at the convent at 9 pm you can check out as a fun thing to do in Valladolid! The show happens twice a night, first in Spanish and the second showing in English.
4. Visit the Zaci Cenote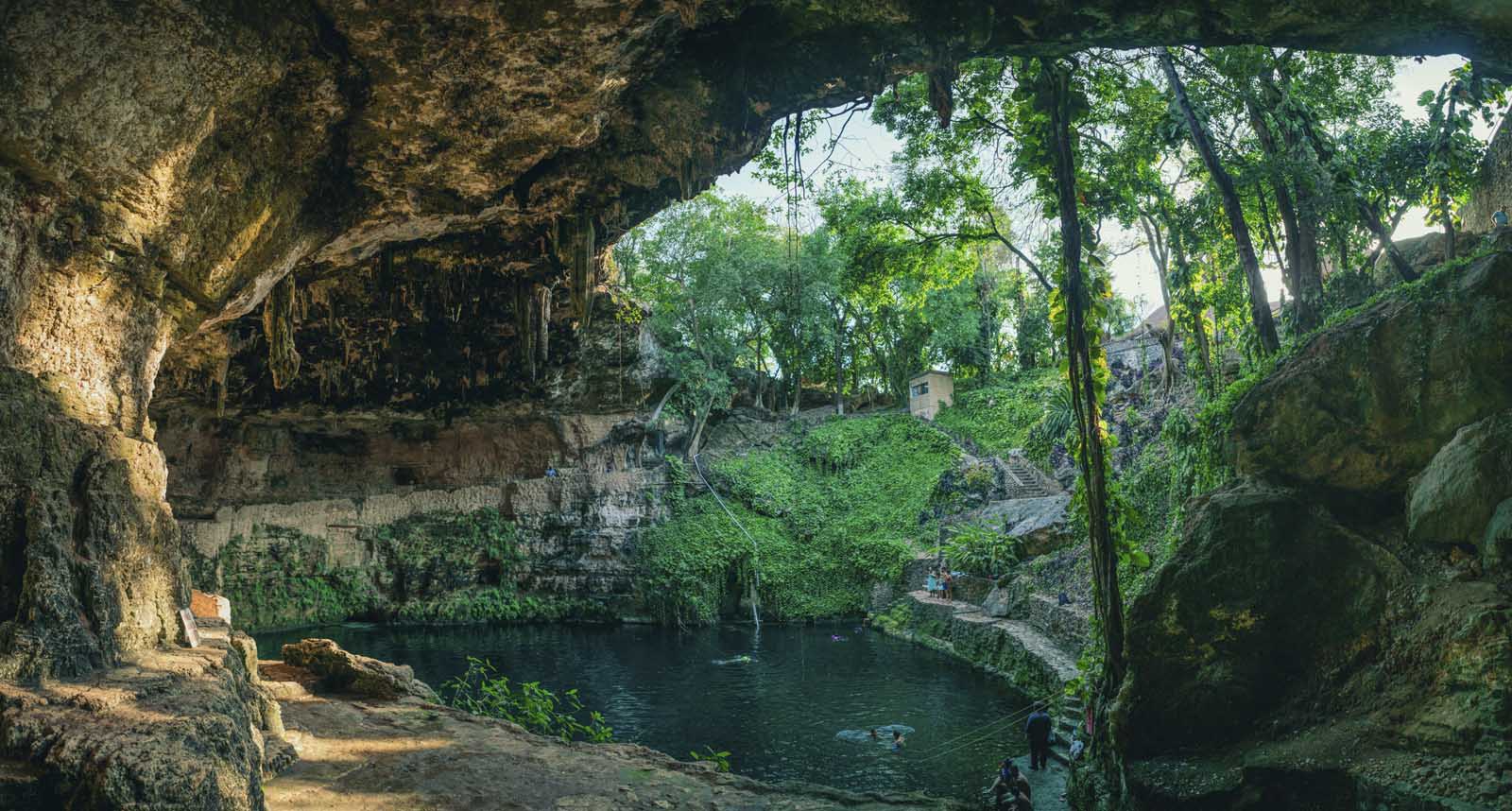 Located in the heart of the town is one of the absolute best things to do in Valladolid. The Zaci Cenote is literally a walk from the town center. This ended up being one of our favorite cenotes because of how big it was and it was just really cool and fun to swim in.
There are multiple spots where you can jump in from all different heights. This cenote does get popular during midday. We caught it at the tail end of the day and it did start to clear out. We recommend trying to get here first thing in the morning for your best chance to get it all to yourself.
Just be sure to watch your unattended belongings when crowds come, or better yet leave everything at your hotel and walk over.
Cost: 30 pesos to swim
5. Check out other Nearby Cenotes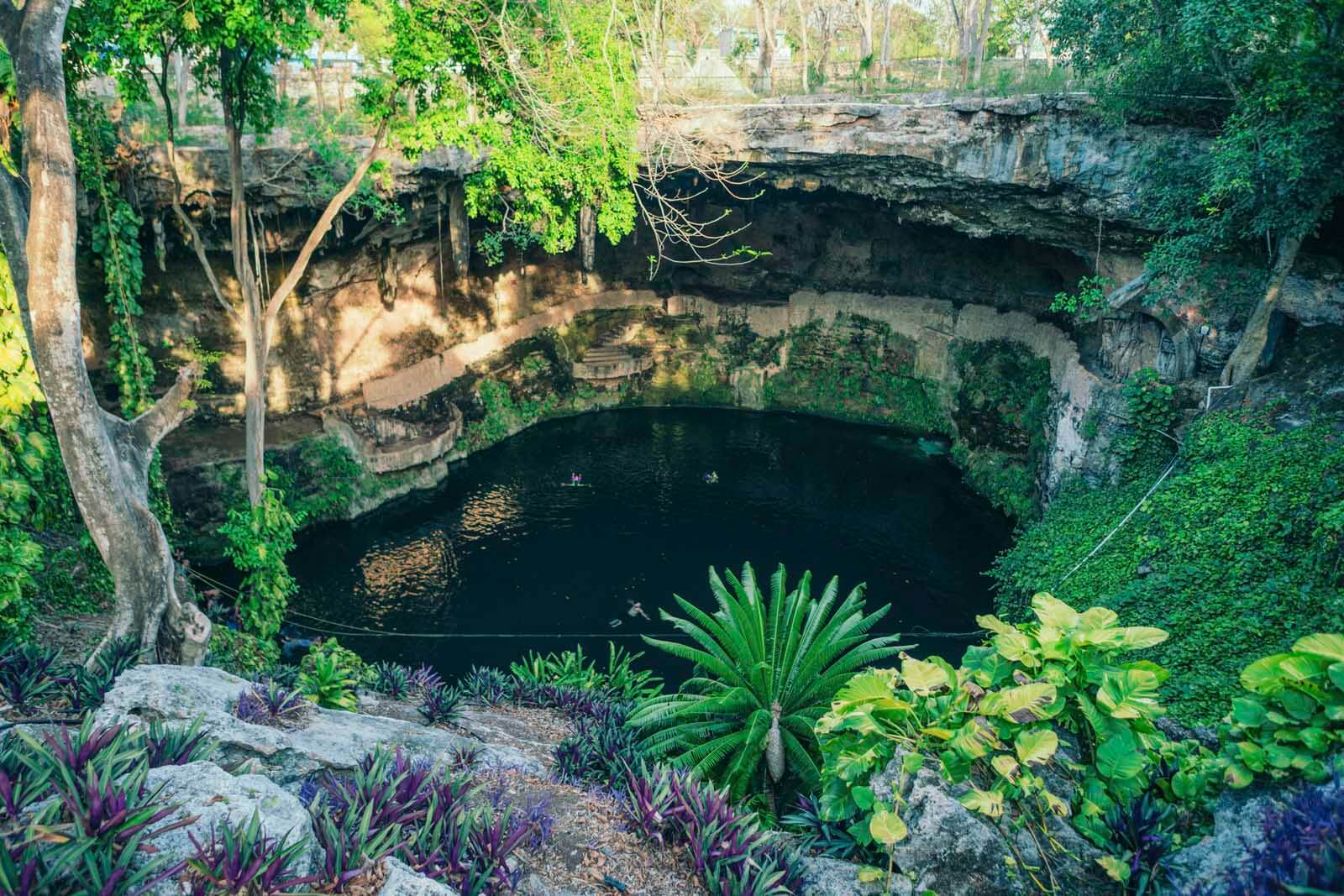 Besides visiting Zaci Cenote in the heart of the city, one of the best things to do in Valladolid is checking out the nearby cenotes. There are quite a few nearby, here are some of the most notable ones to check out.
Suytun Cenote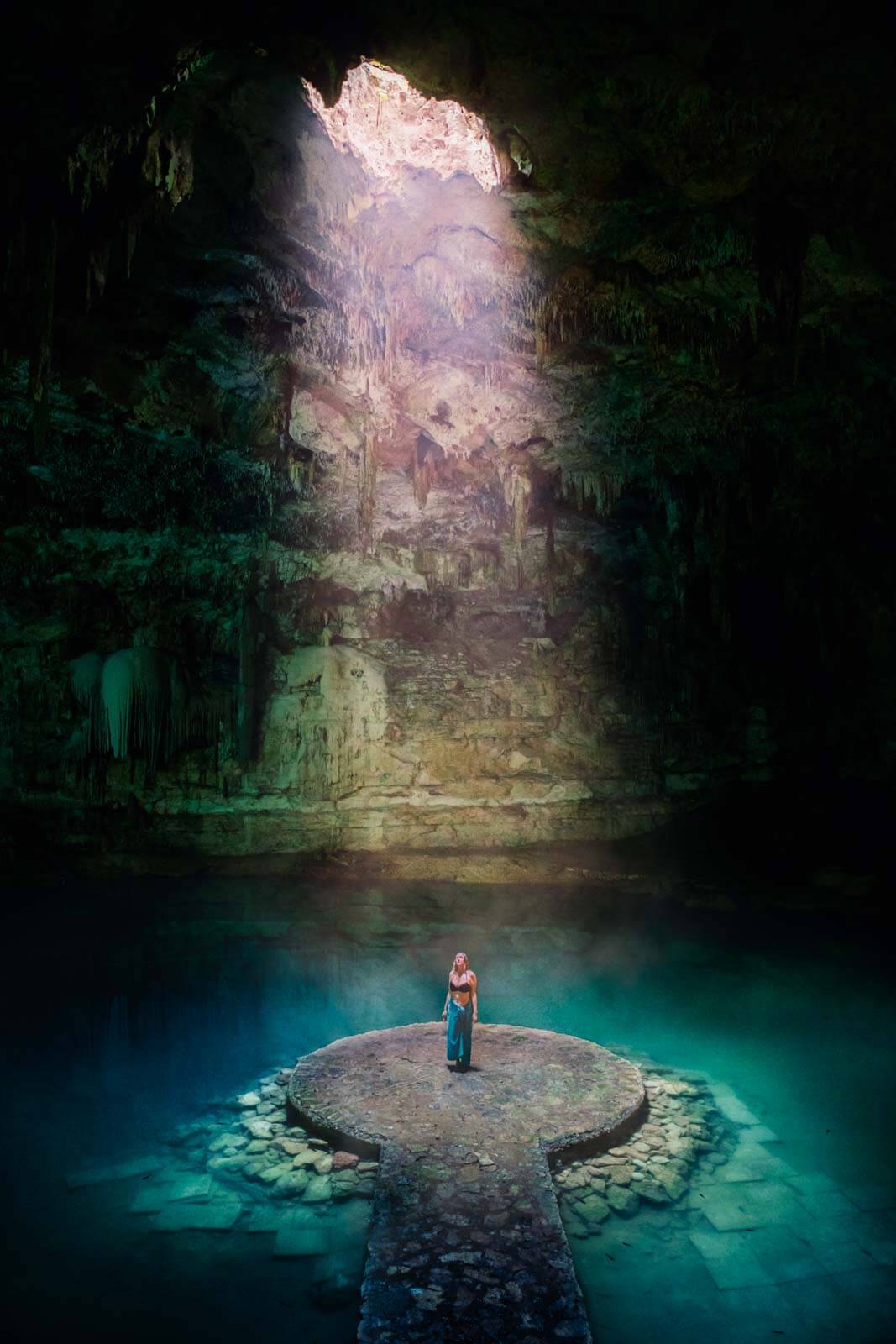 Visiting the Suytun Cenote has become one the most popular things to do in Valladolid, Mexico because of the epic Instagram photo you can take. Located just 8 km out of town on the 180 east of town you can drive here in under 15 minutes.
This cenote is becoming popular with tour buses, so you might just have to wait them out if you want to get the empty photo on the platform with the light shining through the opening in the roof. It's an amazing site to see even if you don't want the photo.
The tour buses have a schedule to keep, so you can either ask the ticket person when the tour buses leave or just go and wait them out. There's usually a break between buses, so as long as your patient you will get the shot.
Cost: 70 pesos, they require you to take a life jacket down to the cenote, however, no one makes you actually wear it once you're down there.
Dzitnup Cenotes
Just 4 km out of town is the small town of Dzitnup with two great underground cenotes. This is one of the most popular things to do in Valladolid as far as cenotes go. They can get crowded because of this, so try to come at the tail end of the day or first thing in the am to avoid as many people.
We visited only one of the cenotes here, X'Keken, and we really liked it! It is large and completely underground with stalactites hanging from the ceiling. We lucked out and only had to share the cenote with a few others.
You can also visit Samula here. It's another cenote located inside a cavern with tree roots that dangle from the roof with an impressive turquoise pool to swim in.
Cost: Each is 80 pesos each; you can opt to rent a bicycle in Valladolid and ride here as well.
6. Drive to the Nearby Ruins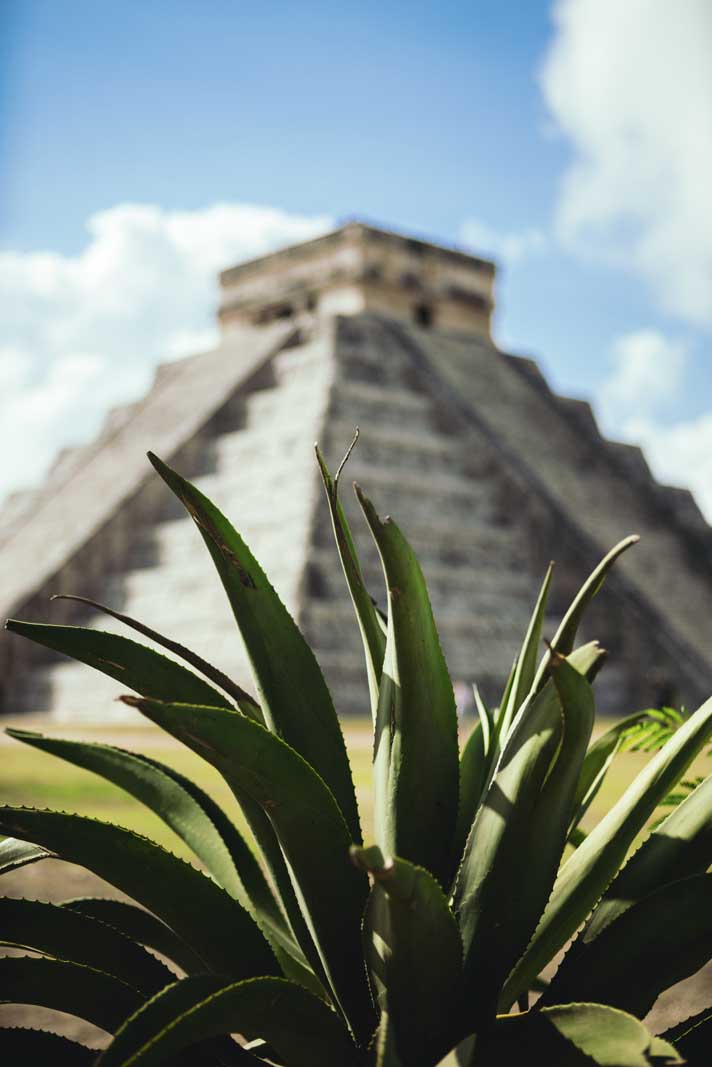 One of the best things to do in Valladolid is taking advantage of the conveniently central location to some of the best Mayan ruins on the Yucatan Peninsula.
Many people spend the night in Valladolid just to access nearby Chichen Itza, which we think is a stellar idea since it will make it easier for you to get there right when the gates open to see the ruins before the crowds come. Check out some of the best ruins near Valladolid.
Chichen Itza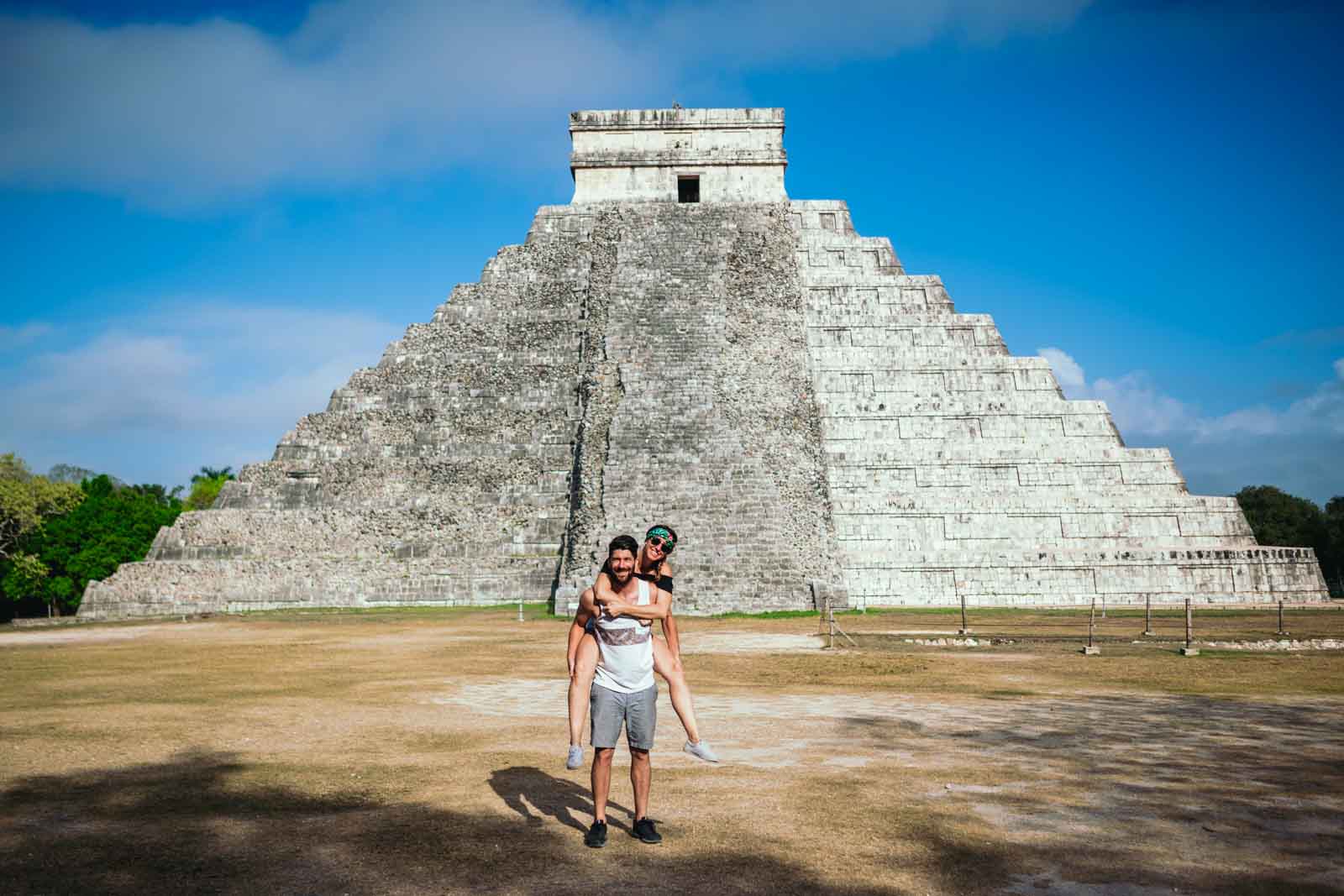 Chichen Itza is one of the new seven wonders of the world, a UNESCO World Heritage Site, and arguably the most famous of the Mayan ruins in the world.
Just a 45-minute drive from Valladolid, you will want to start your day trip early and try to get at Chichen Itza at 8 am when the gates open so you can enjoy this famous archeological site before the crowds and the heat of the day kicks in.
The most impressive site here is El Castillo or Temple of Kukulcan, the famous massive step pyramid you've seen in your history books. Take your time walking the complex and taking it all in.
Cost:
You will need to purchase two tickets here for admission totaling at 242 pesos per person.
If you are paying by credit card you will have to make two separate transactions. Be sure that you have both tickets before leaving the ticket window to avoid having to get back in line for the second ticket. It's a bizarre way of doing things, we know. Expect to pay 50 pesos to park if you are driving yourself. If you want to hire a guide to give you the history of Chichen Itza expect to pay 600 pesos.
If you don't have a car you can take a local bus to Chichen Itza for around 40-80 pesos. The buses start at 7:15 am and run until 5:30 pm, they run about every 30-60 minutes.
Ek Balam
Easily seen after Chichen Itza and another one of the best things to do in Valladolid is visit the Ek Balam ruins. Ek Balam is a smallish set of Mayan ruins due mostly to the fact that only the center has been heavily excavated.
The Tower is 100 ft tall and is the most impressive structure in Ek Balam as well as home to the tomb of Ek Balam's powerful ruler Ukil-Kan-Lek-Tok the highest official during the city's peak in 800 A.D. You can even see statues decorating the tomb as well as carvings, paintings, and murals.
After you visit you can swim in the cenote right next to Ek Balam to cool off!
Cost: 132 pesos per person, 50 pesos to visit the cenote.
Coba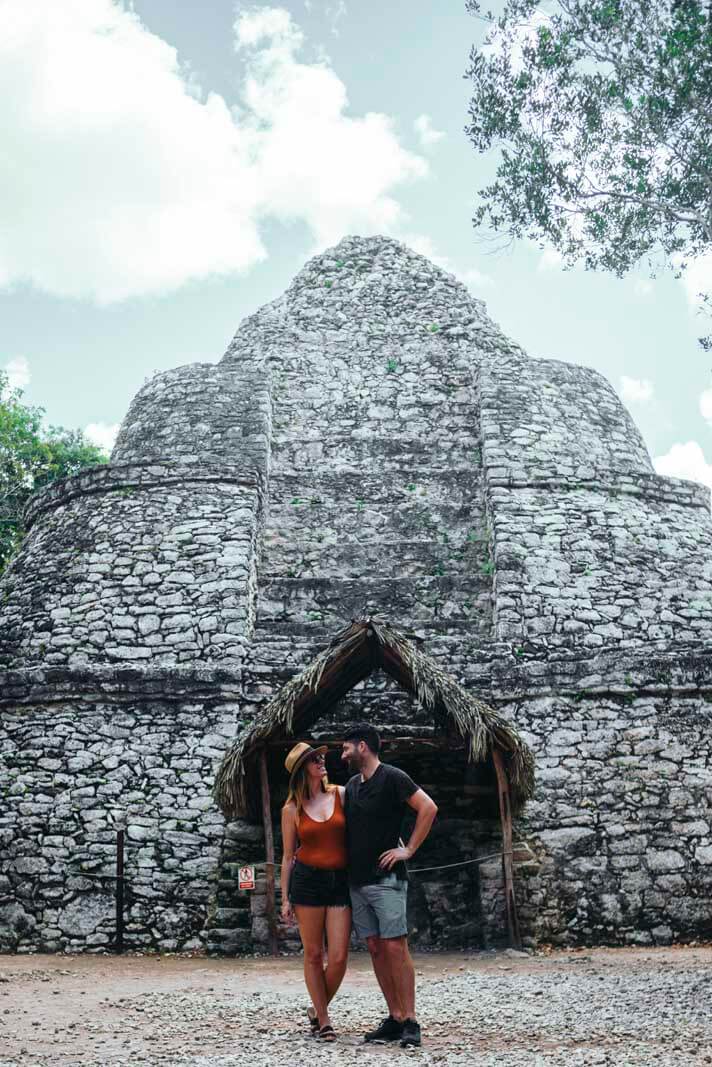 Just around a 50-minute drive away are the ancient Coba Ruins dating back to as early as 100 AD. This is one of our top picks for things to do in Valladolid, Mexico if you want to take a quick day trip to see Mayan ruins and also enjoy some of the cenotes that are a bit outside of Valladolid.
The actual ruins at Coba won't necessarily blow your mind in size, but what ended up making this one of our favorite ruins to visit is the location of the ruins. They are located in the dense jungle and you can hop from each of the historic sites by walking, biking, or riding on a two-person tuk-tuk bike through the jungle paths. We loved biking through the jungle, not only was it gorgeous but it also gave you a nice breeze and the canopy of trees gave you a nice break from the sun.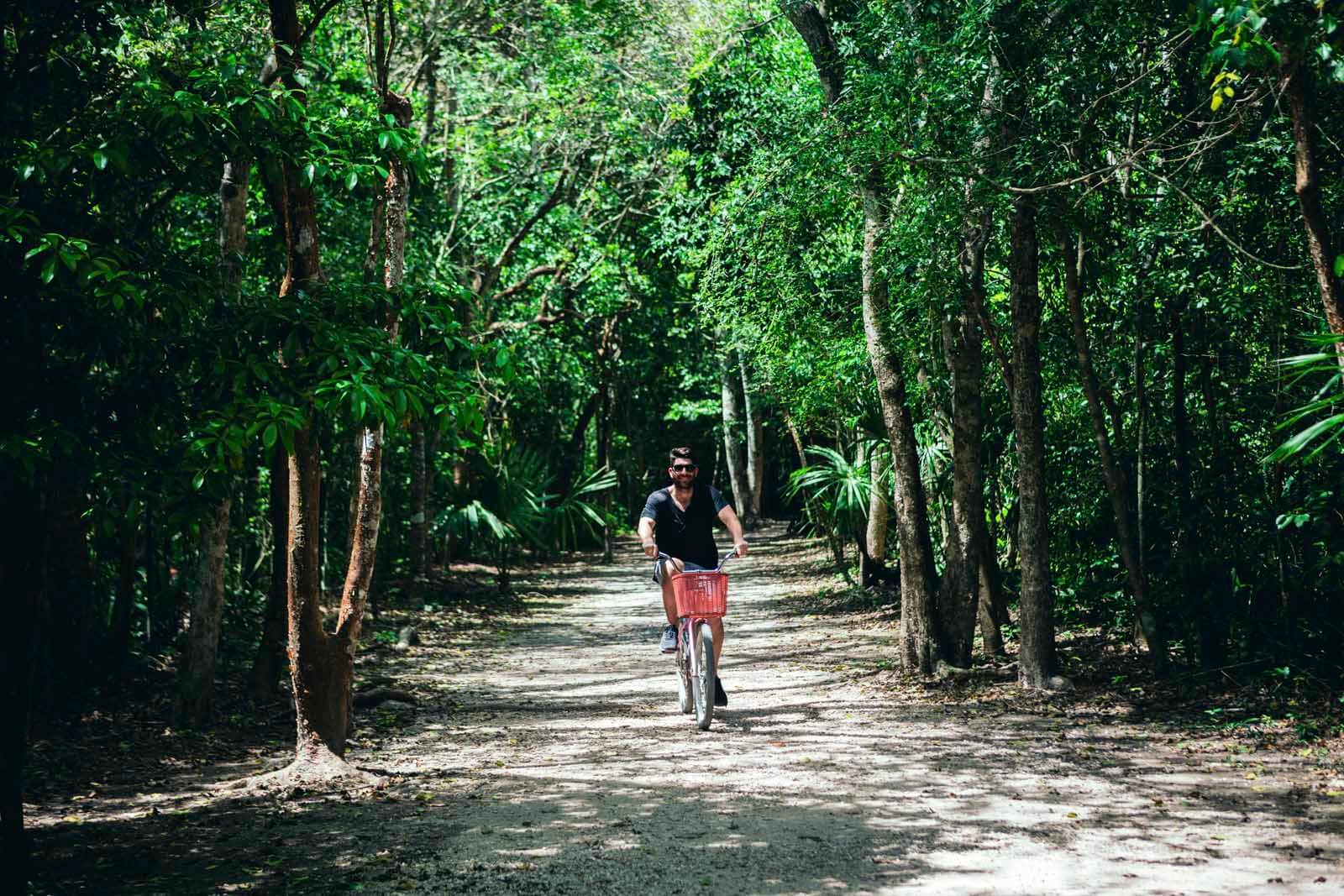 You can climb the largest pyramid here and the tallest pyramid in the Yucatan Peninsula, Noohoch Mul reaching 137 feet and be rewarded with a sea of green from the tops of the trees as far as you can see.
Cost: 70 pesos per person to enter plus 50 pesos if you decide to rent a bicycle inside or 120 pesos to share a 2 person chariot operated by a local.
If you want an even less crowded Coba you can come visit in the evening hours between 4:30- 7:00 pm for an unforgettable experience. This admission slightly higher at 240 pesos a person.
If you don't have a car you can take a local bus to the Coba ruins from Valladolid. The bus ticket is around 50 pesos but only have 3 times a day at 9:30, 2:45, and 5:15.
Where to Stay: Best Valladolid, Mexico Hotels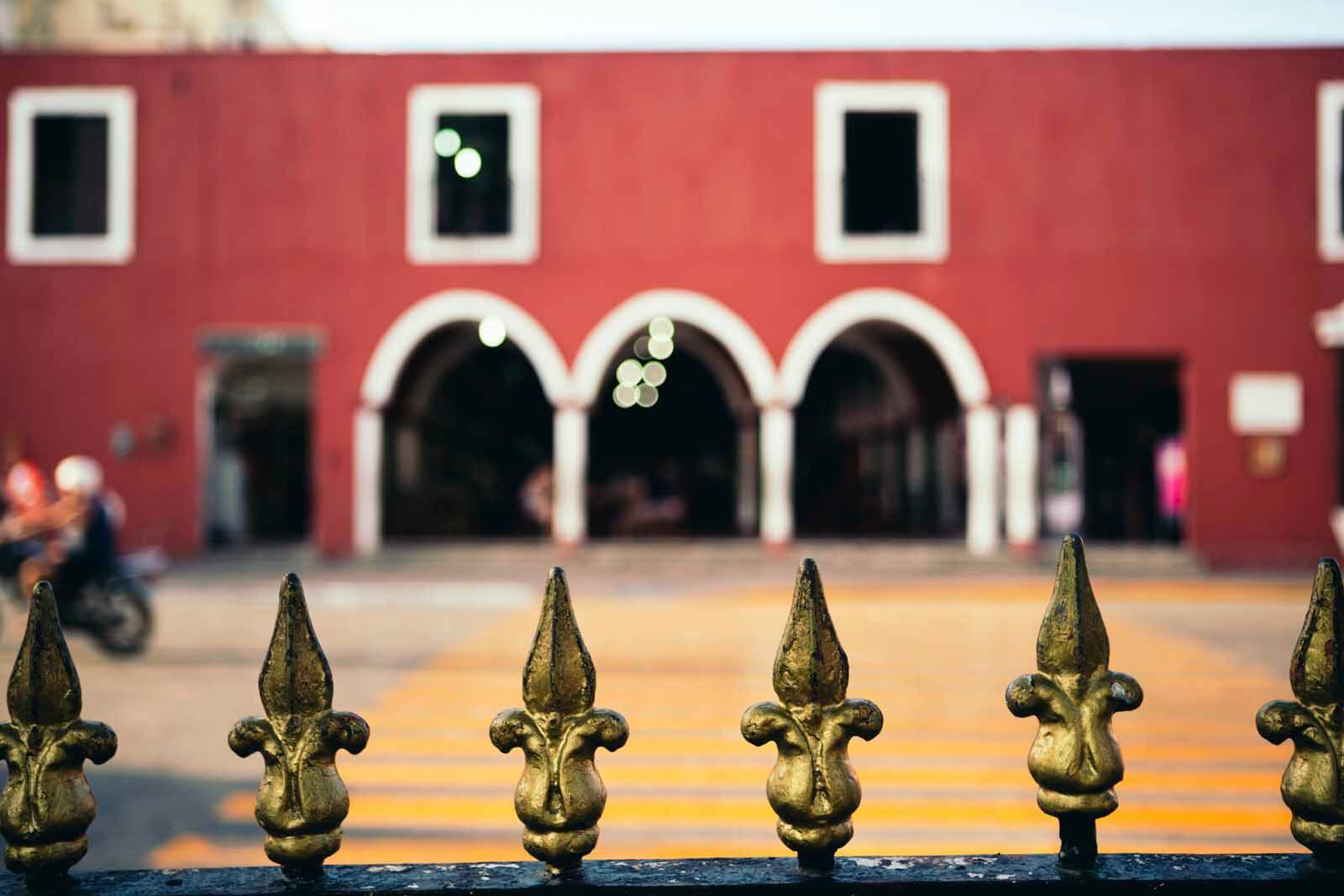 $ Hostal Mamacha
Besides having a great location, Hostal Mamacha is a great affordable Valladolid, Mexic hotel. You can stay in either a dorm room for budget travelers or upgrade to a private room. Hostal Mamacha has free wifi, garden views, and all rooms have a terrace.
Book Now | Compare Prices for Later | Read Trip Advisor Reviews
$$ Hotel San Clemente
Hotel San Clemente is a great choice for where to stay since you are right one the plaza central and close to all the best things to do in Valladolid! This Valladolid, Mexico hotel is a great value for its location, the room size is large, there's a nice pool, and a Dominos attached downstairs if you need a quick bite.
Book Now | Read Trip Advisor Reviews
$$$ Casa Tia Micha
It's hard to give this place a $$$ rating since it's still a steal of a deal! The location is great and located just off of the plaza central in a bright, colonial building. The rooms are cute, come with free wifi, and are decked out with modern decor. The hotel offers breakfast and has an adorable terrace some guests have even said in reviews that staying here was their favorite thing to do in Valladolid!
Book Now | Compare Prices for Later | Read Trip Advisor Reviews
For more places to stay in Valladolid, check the map below:
---
Things You'll Need in Valladolid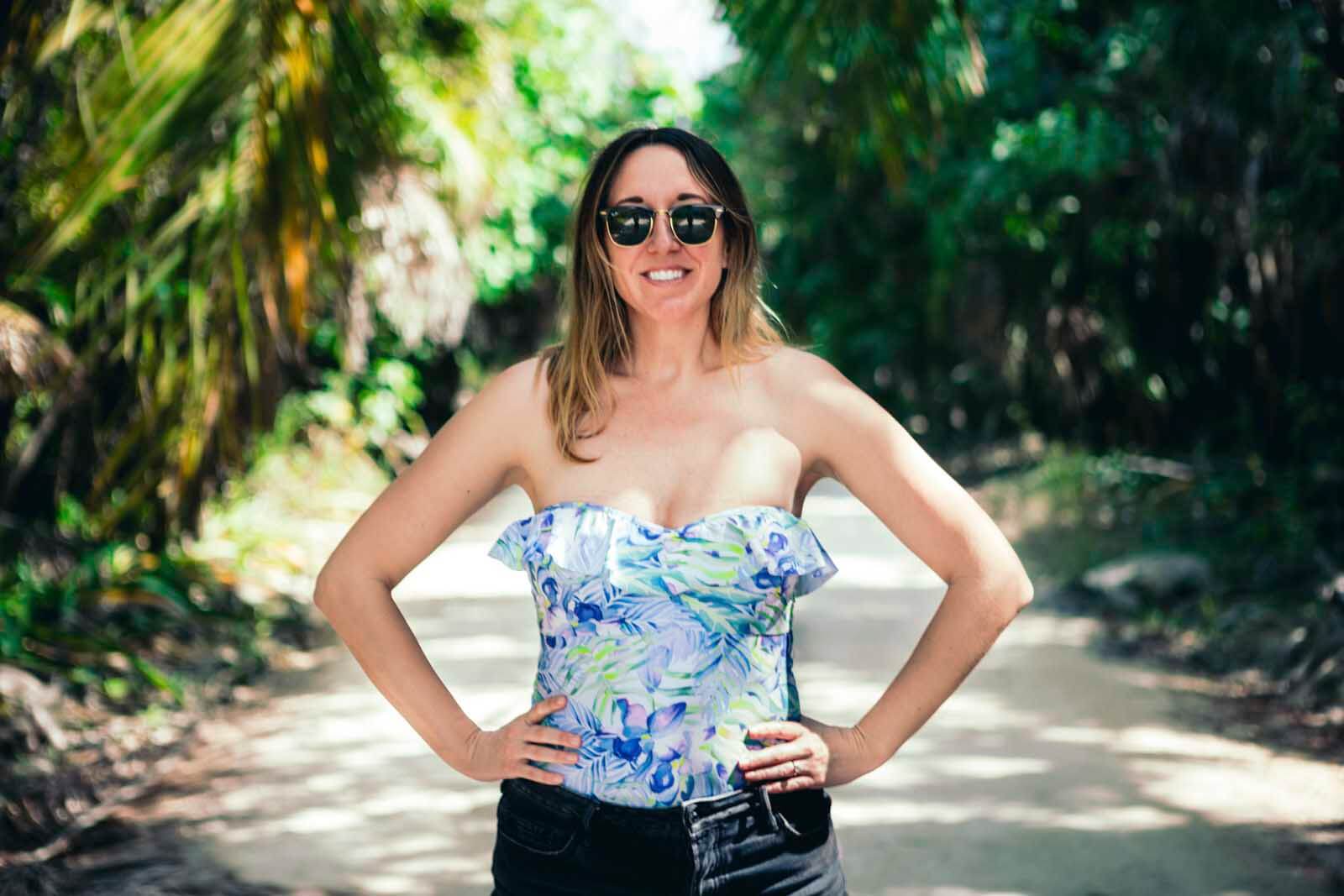 If you want to fully enjoy some of the best things to do in Valladolid Mexico you will want to come prepared. Make sure you have insect repellent or you will be sorry!
Also, the sun is hot down here. Be prepared and bring sunscreen. If you plan on going to cenotes you will not be able to wear regular sunscreen as the chemicals harm the environment. You will need to wear biodegradable sunscreen which is very difficult to find once you are in Mexico so we highly recommend purchasing it in advance.
What are your picks for the best things to do in Valladolid, Mexico? The Cenote Zaci? The proximity to Mayan ruins? Let us know below!
Liked this post about the best things to do in Valladolid? Then share the love or bookmark this post for later on Pinterest below!