Well 2016 is officially a wrap which means it's time to take a look down memory lane and look at our favorite photos (in no particular order) from 2016. It's really hard to pick 16 of my favorites when in 2016 I took over 100,000 photos. Albeit over 90,000 of them were time-lapses.
I have spent a lot of time this year learning Lightroom and as an added bonus have given you all the presets I have made which I used to make these photos.
1) Sudden Showers
Taken during our second trip to Besakih in Bali. There was light rain on and off all morning and then when we to the top it was like a flash-flood. We couldn't stop laughing and Megan made the best of it by posing in the rain. Really loved how different and moody this image is.
2) Pause
Taken from the infamous Shibuya crossing in Tokyo. We have both dreamed of going here for years so this was one of our favorite parts and memories of 2016.
3) Calm and Cool
This was taken days before we left Korea and started this journey. I was particularly excited because I just learned how to make presets and learned how to get these kinda moody tones in the photos. I also really loved the archway and the fan breaking the symmetry.
4) You Lookin' at Me?

Taken on the Indonesian side of Borneo. Easily the best trip we have ever gone on to date. Find out why Borneo is the best.
5) Anywhere the Wind Blows

I get a lot of inspiration from other photographers and this was inspired by a John Muirhead photo I saw a couple years back. This was taken on a road trip in California just after we got married.
6)Blue Steel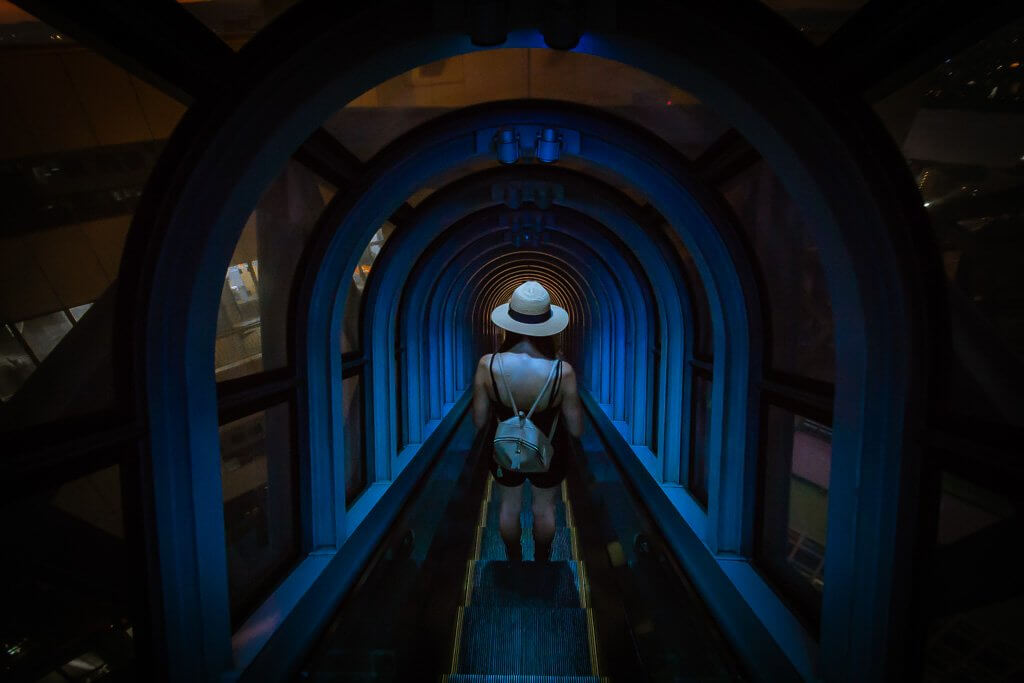 Taken inside the Umeda Sky Building in Osaka, Japan. Love the repetition and blue of this one of a kind escalator.
7) Silhouette in Seoul
Like the previous one this was also inspired by another photo from a photographer I admire, John Steele. I got a lot of my inspiration living in Korea from him.
8) Time in Motion
A fun composite of two photos. I don't know why I just really like the frozen image on the right mixed with the long exposure on the left. We need to remember to freeze these little fun moments of our lives because life flows like a constant river.
9) In Awe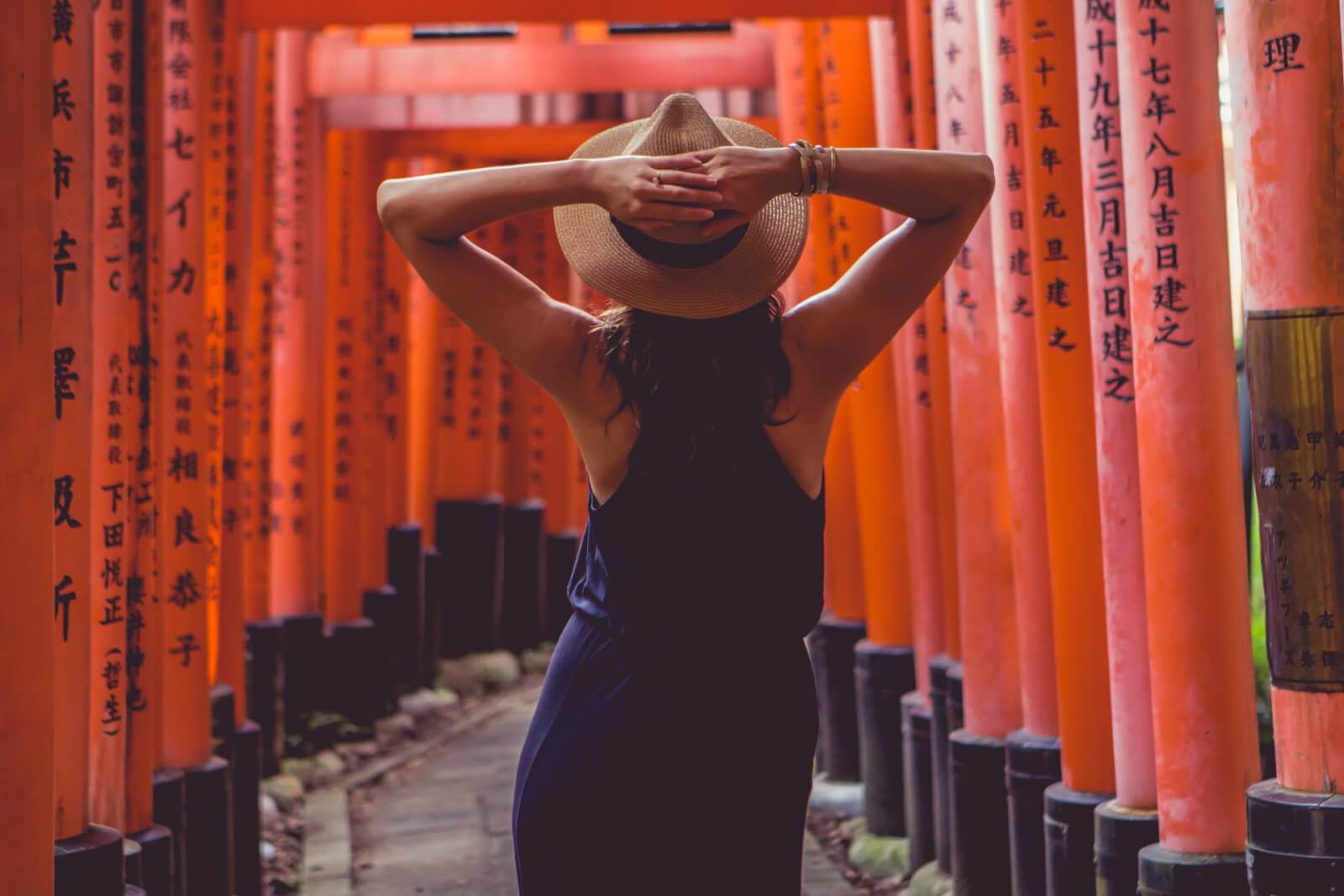 This was a fun day and this was my favorite photo from that day. I just love the shapes and lines here so much.
10) Pretty in Pink
If you know me I love myself some Pink. Especially this shade. So this is just a fun portrait of my wife. I also think it is the best portrait I have even taken.
11) I spy with my little eye.
This was just a darling scene that I really loved. When I travel I am always excited about the things I might see and I feel like this kid is so excited to get a different vantage point on the city. This was moment was captured at the Arashiyama monkey forest in Kyoto, Japan.
12)Land Mermaid
Taken in Hawaii after I proposed. This trip will stay with me forever. I also really liked the lighting and composition at this old ruin in Oahu.
13) Dreams of Bamboo
Again this is just another one of those really cliché, yet fun images that you saw once a loooooong loooong time ago that you dream of going and when you finally get there it is just so surreal. I love this one in particular because I haven't seen to many images from here with car trails. You wouldn't know it, but this road actually gets a few cars an hour.
14) Splash of Color
This photo just screams fun. I mean dang, I really LOVE THIS PHOTO. This was taken in Cebu, Philippines.
15) The Finer Things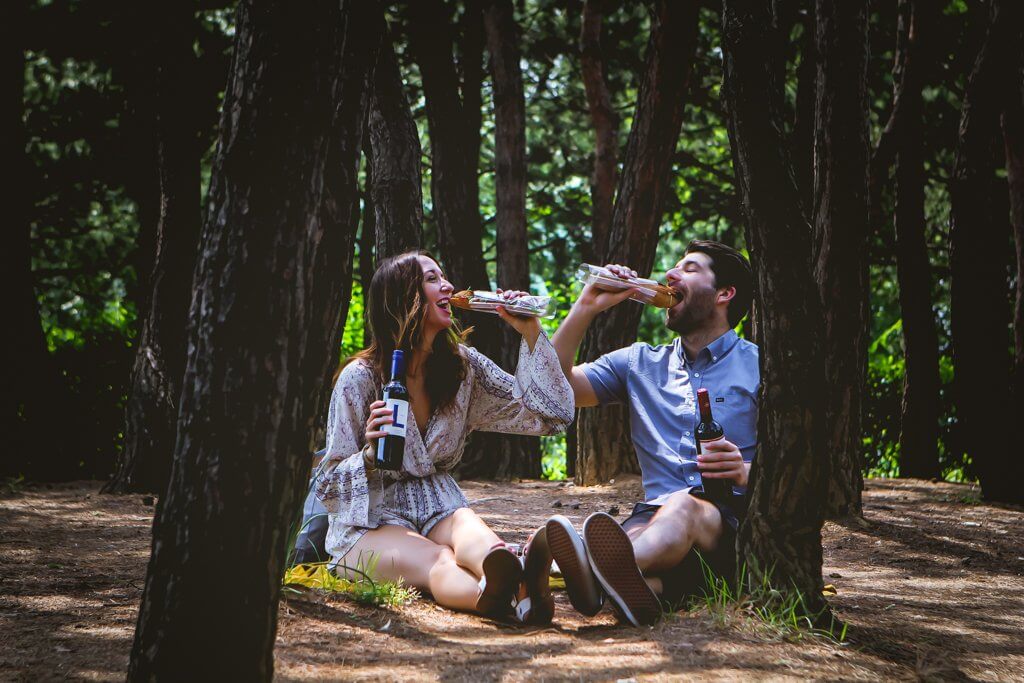 This is when my photos started to have more of a style or a thought and care to them. Plus this was like our favorite thing about living in Korea. There were so many parks to go to, so much to see, great food and no open container laws. It's also how we got our start and fund our travel blogging. South Korea will always have a special place in our hearts.
16) Pineapple Queen
One of my favorite shoots ever! This wasn't my favorite image of them all but it was really memorable having Megan actually take her top off to make this image. But what made it the best was that really cute old couple who cheered us on and made us feel good about doing this. We've gotten a ton of heat from family about this shot but hey, we were newly engaged. Leggo my eggo and find something else to worry about.
BONUS
17) Retro Nights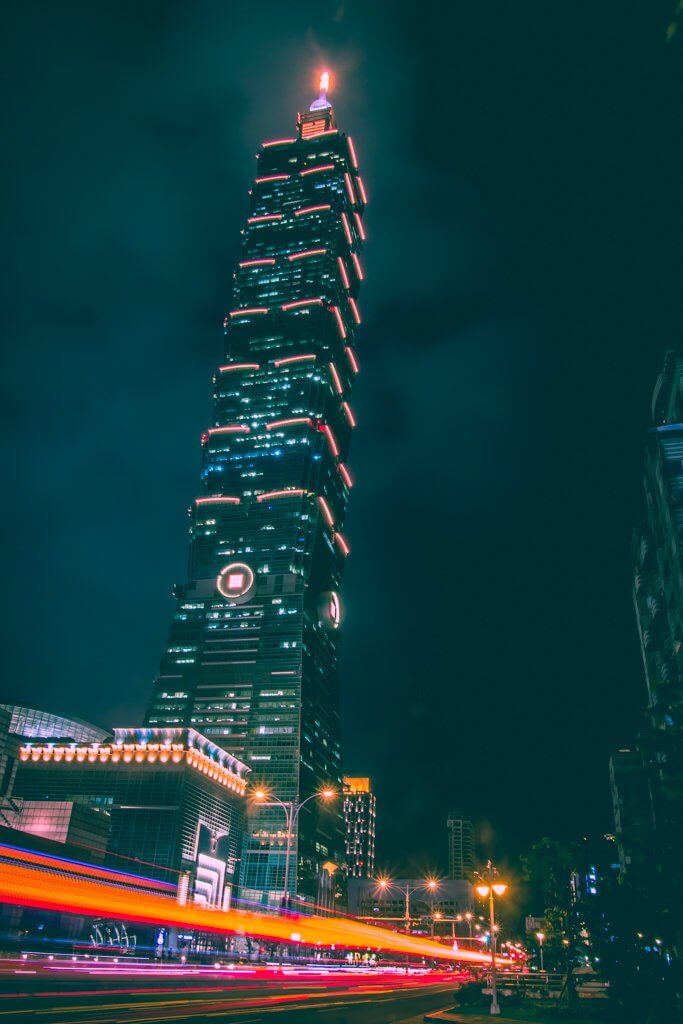 I snuck in another one because I really like the tones I got out of it. I actually loved the tones so much I made my own preset for night lights and dark green colors. You can download those presets here (as well as how to use them.) Taken in Taipei.
Well those are my favorite shots of 2017. Not because they are necessarily the best photos I've taken (some are) but becuase of the fond memories and wonderful experiences we had during the trip.
Here's to making more in 2017 with my best friend.
If you enjoyed these photos I hope you will join our journey and support us along the way by following along on facebook, instagram, or youtube.