If you're visiting Seoul, then visiting Bukchon Hanok Village should be at the top of your list of things to do in Seoul as it's one of the most charming neighborhoods you could ever imagine steeped with local Korean history as well as some of the best views in the city.
Bukchon Hanok Village is surrounded by two of Seoul's greatest palaces, Gyeongbukgung and Changdeokgung which are both within walking distance and two spots we recommend visiting even if you only had one day in Seoul.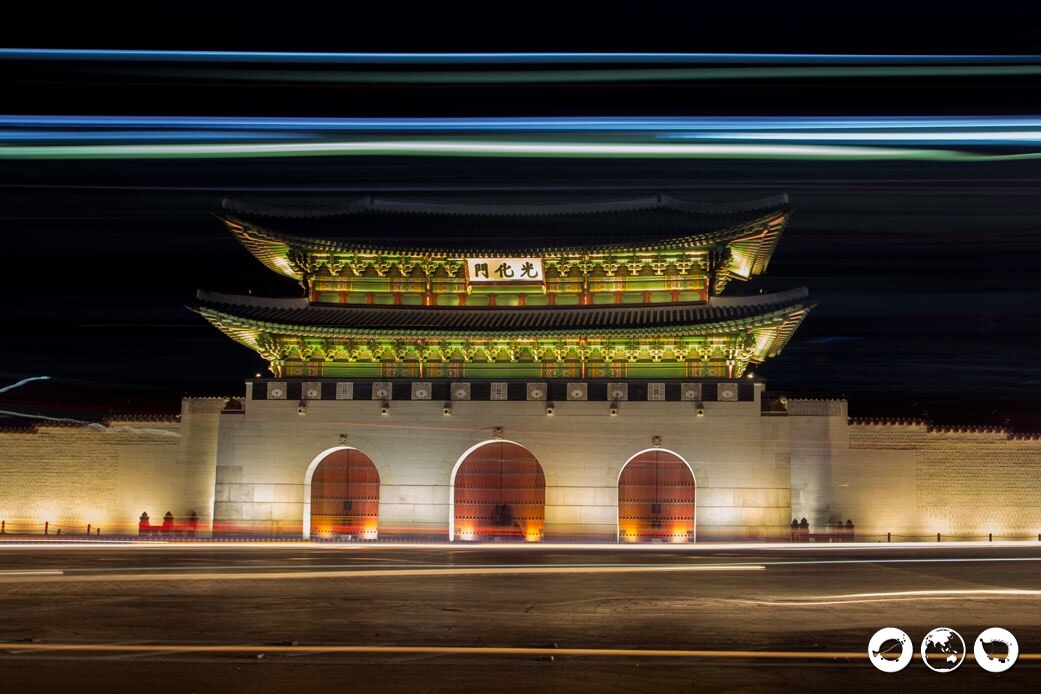 It's easy to spend an entire day in this historic area as it's filled to the brim with character, history, and as mentioned views.
We recommend visiting Bukchon Hanok Village in the early mornings to avoid crowds as this area has become very popular with tourists. You'll find that its really fun to walk through this area's charming streets and discover all the shops and some of the best cafes in Seoul in the neighboring Samcheongdong.
This is also a dream area for photographers to get great photos, but if you want to avoid hoards of people, again we recommend coming in the early mornings or on a really cold or ill weather day to avoid the masses of people who all want to experience this charming little spot in the city as well.
Throughout Bukchon Hanok Village there are several traditional Korean museums, tea houses, and traditional hanok stays for guests who want to stay in this area during their visit to Seoul.
We actually recommend Bukchon Hanok Village as one of the best picks for where to stay in Seoul if you want to experience culture and tradition in one of these cozy, historic homes.
If you're feeling weary there are tons of cafes, restaurants, and shops sprinkled throughout the Bukchon Hanok Village. But if you're wanting to explore more there are plenty of other neighborhoods to check out including all the best things to do in Hongdae, one of the more young and lively scenes in the city which is a huge contrast to what you find here in Bukchon.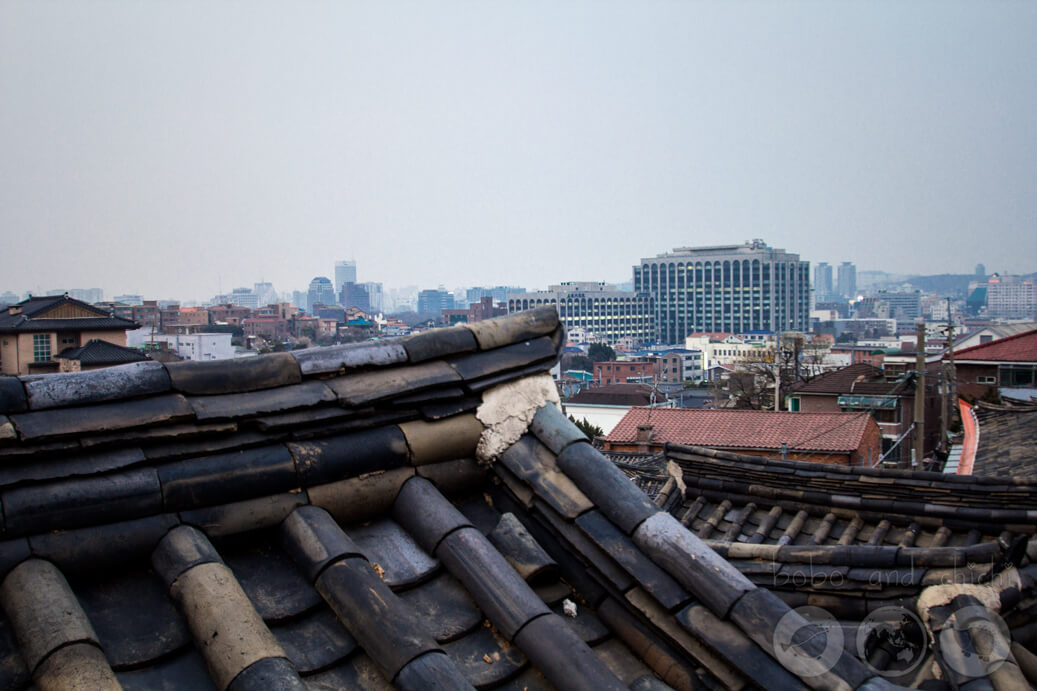 You can get to the Bukchon Hanok Village in Seoul by taking the subway to Anguk Station. Take exit 3 and head to your right.
After about 200 meters you will see huge information signs that begin the Bukchon Village Walking Tour.
If you are stressed for time, we recommend skipping the right side of the Bukchon Hanok Village Walking tour.
Also, Bukchon Hanok Village is home to residents still that have been living in these homes for generations. Please be respectful and quiet as the residents are welcoming and happy to share their little historic oasis but they also are exhausted by disrespectful and loud tourists.
You may see signs that ask you to be quiet. Please respect the wishes of these residents and keep the noise down, don't block entrances to people's homes, and just use common courtesy.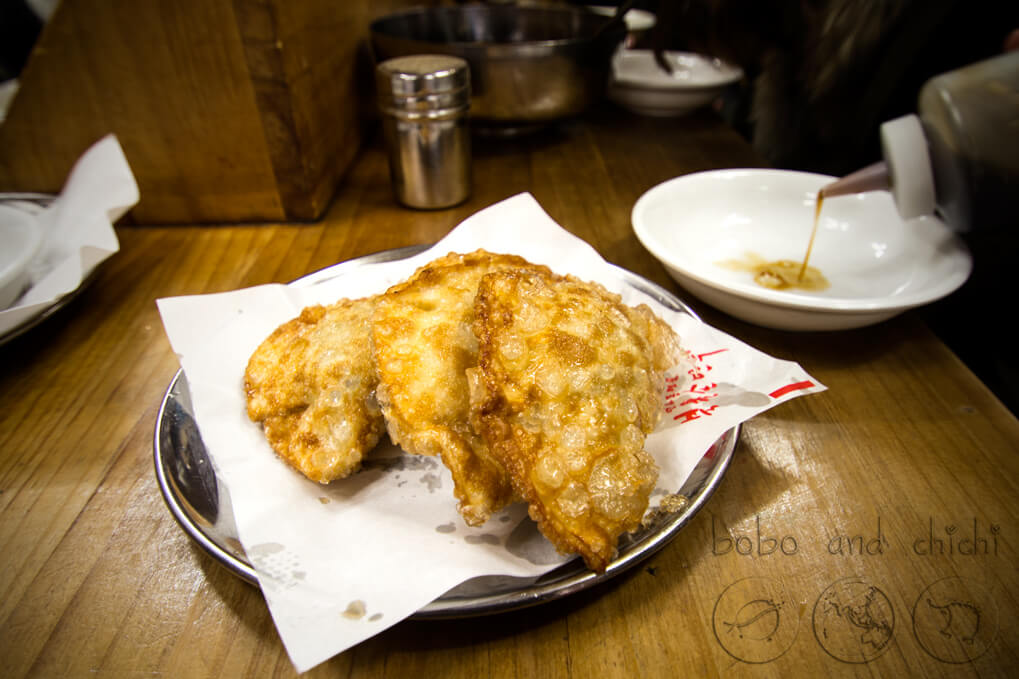 If you get hungry from all the sightseeing, be sure to stop by Bukchon Son Mandu, a little local Korean dumpling joint that has some of the best dumplings we've ever tasted. We recommend the fried pork dumplings, steamed kimchi dumplings, as well as the dumpling soup.