Let's face it, Hawaii isn't the most budget-friendly place to travel, as a matter of fact, it can be freaking expensive. Finding inexpensive things to do on Oahu was a bit of a challenge for us at first.
But, after getting creative we found a number of things to keep us busy without ever buying a paid tour or package!
While we aren't exactly budget travelers, we do like to save money where we can so we can enjoy or splurge in other places!
Maybe we missed out on seeing where the dinosaurs roamed from Jurassic Park at Kualoa Ranch, but we didn't miss out on delicious meals or seeing breathtaking views of beaches and mountains on our trip!
Some of the best things in life are free, to get some inspiration see our list of six inexpensive things to do in Oahu so you can splurge elsewhere on your holiday!
Also, check out all these tips for traveling Hawaii on a budget for more ideas!
Hike

Oahu is full of hikes that are absolutely FREE to enjoy! There are also hikes for all level of travelers, so there's really no reason not to enjoy one of the island's many trails!
Our favorites included the steep climb to Koko Head Crater rewarding us with a great coastal breeze and panoramic view over looking Hanauma Bay. Another hike we loved would be the easy jungle trek to Manoa Falls.
We were in awe during the entire walk surrounded by lush jungle and bamboo! We can't fail to mention the gorgeous views from Lanikai's Pillbox Hike. Standing from the top of WWII bunkers is where we got one of our favorite views of Oahu! Perhaps we are a little biased with this one though as this is where Scott popped the question!
Picnic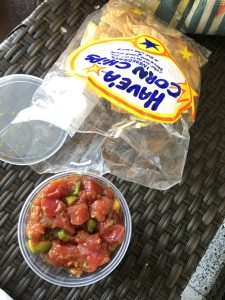 Our favorite meals during our time in Oahu was ahi poke from the market and going to the closest beach to eat. Ahi Poke is one of our favorite foods, so we took advantage of this almost everyday!
If you're not a raw fish fan, no worries! You can get pre-made sandwiches, chicken, sushi, and other snacks at the markets as well!
To make your picnic extra special you can pick up a cheap beach mat for around $3 to sit on!
Our favorite picnic spot was Shark's Cove at North Shore. As we ate our lunch we admired the big waves crashing as we enjoyed our meal in the shade.
*Find the best poke at markets like Times Supermarket, Foodland, and Safeway!
*Alot of hotels and condos provide mini or full kitchens in your room! We cooked dinner at our room and watched the sunset which was a ridiculously romantic cheap thing to do in Oahu. Well until we ordered some craft beers ;).
BYOB in Waikiki
Most of the accommodation in Oahu is in or around Waikiki Beach in Honolulu. While the bars and restaurants by the ocean may be tempting, they can do some serious damage on your wallet! We did enjoy some amazing cocktails and cold beers from the local bars, but here's a 'creative' way to 'pre-game' like the old college days.
We recommend going to a local ABC store or mart and buying stuff to make mixed drinks and taking them in bottles to go.
Sit down by the ocean or walk around Waikiki to enjoy the nightlife with your own cocktails! While this option may not seem appealing to everyone, this is how we like to roll!
This tip is not technically legal, but as long as you're responsible about it we won't tell if you don't.
Walk the Waikiki Historic Trail
Although this really isn't a hike, you can make one of your evenings interesting by following our last tip (BYOB in Waikiki) and try to find the 23 historical markers throughout Waikiki.
These markers tell the history of this popular tourist area. We ended up distracted by the shops when we attempted this activity, therefore only spotting a few of the landmarks. This is a great idea if you're looking to explore Waikiki and not shop!
Be a Beach Bum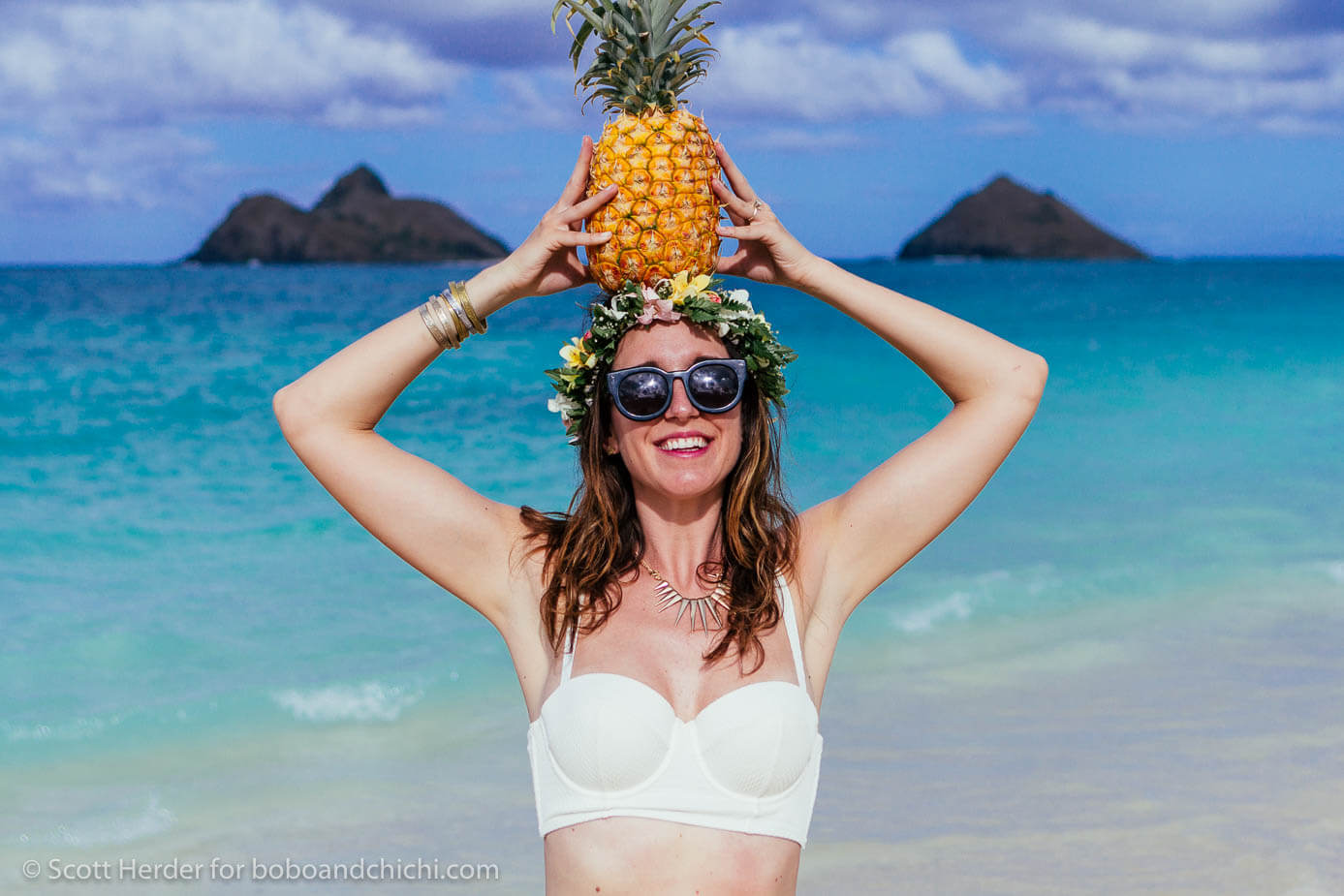 Although not every beach is swimmable in Oahu due to big waves and strong currents, there are plenty of beaches that are perfect for posting up all day and swimming in calmer waters.
Our favorite beach to lazy around at was in Lanikai with nearby Kailua Beach as well. Another great spot if your close to North Shore would be visiting Turtle Bay resort where there is a great public beach for swimming. And obviously, Waikiki Beach also has the ideal conditions to swim to name a few!
Use Local Transportation
If you want to save some serious cash, then you could always opt out of getting a rental car and using local transportation instead.
The transit system on Hawaii is great! Their busses currently have 92 routes that take you all over the island! To check out time tables and routes you can look at The Bus website. The best part is that one way for an adult only costs $2.50!
---
By doing these 6 inexpensive things in Oahu, you can save some serious cash that will give you more money to splurge on other things while you're on vacation! If you have any other tips for how to save money in Hawaii let us know in the comments below!
Where to stay
Looking for an inexpensive place to stay? Check out Ewa Hotel Waikiki for it's great location and affordable rooms.
If you found this post helpful, then share the love on Pinterest below!