S
ituated in the South Jeolla Province of South Korea are the
Boseong Green Tea Plantations
. We have been waiting all spring to visit the picturesque tea fields during peak season (May-August) to see what all the fuss was about.
It was quite a mission to get to Boseong Green Tea Plantations from just outside of Seoul. After about six hours of travel, we made it! (Directions below!)
Daehan Dawon Tea Plantation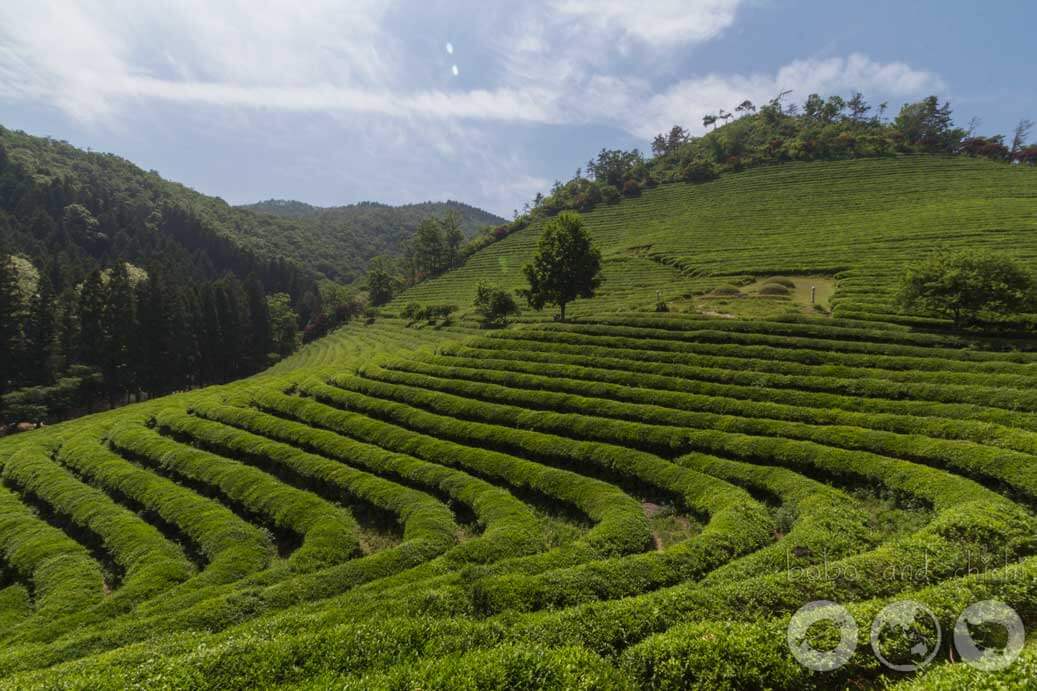 The first and most famous tea field we went to was Daehan Dawon Tea Plantation. Admission is 3,000 KRW (aprox. $3) per person. The lush green, curvy, beautifully lined rows of tea fields tucked between mountains and cedar trees was an overwhelmingly magnificent site. Not only do your eyes have sensory overload, but the scent of the green tea was in the air.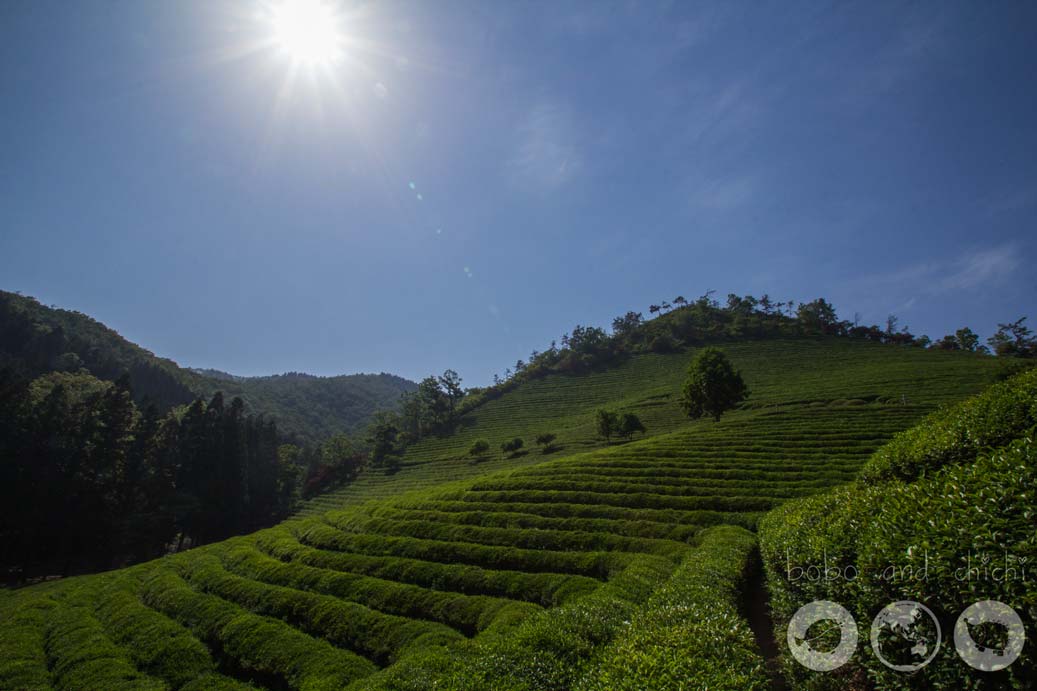 ---
There is one particular area marked with a sign that reads "photo spot" that has the well-groomed and maintained tea plants for the best photo opportunities. The rest of the tea fields are a little more overgrown. This tea plantation is also a filming location for a Korean Drama.[/text_output]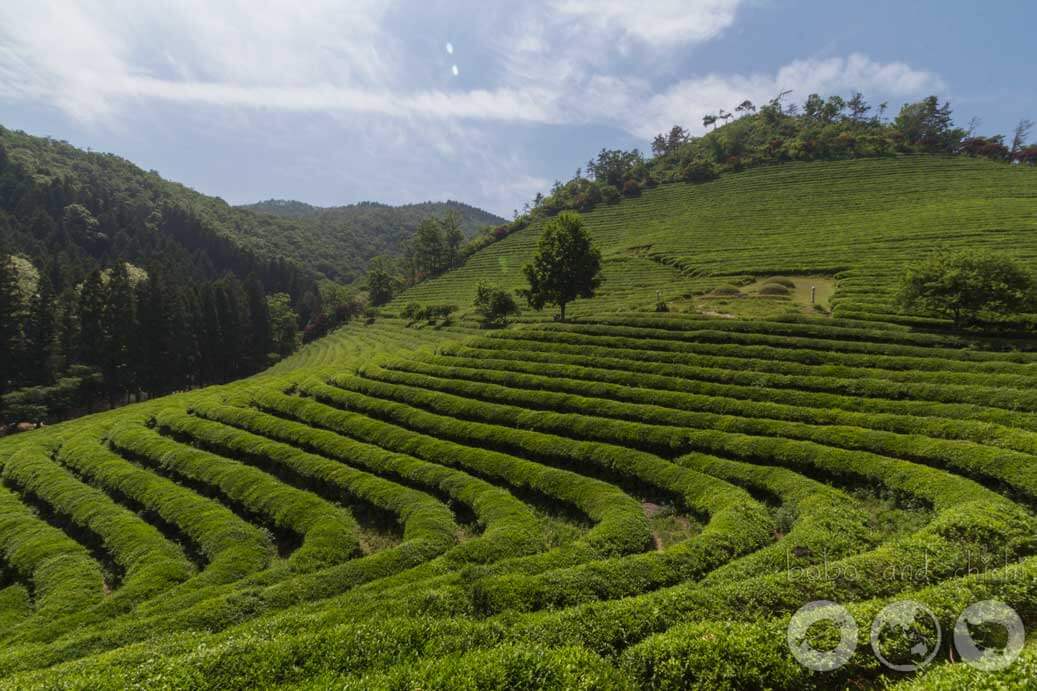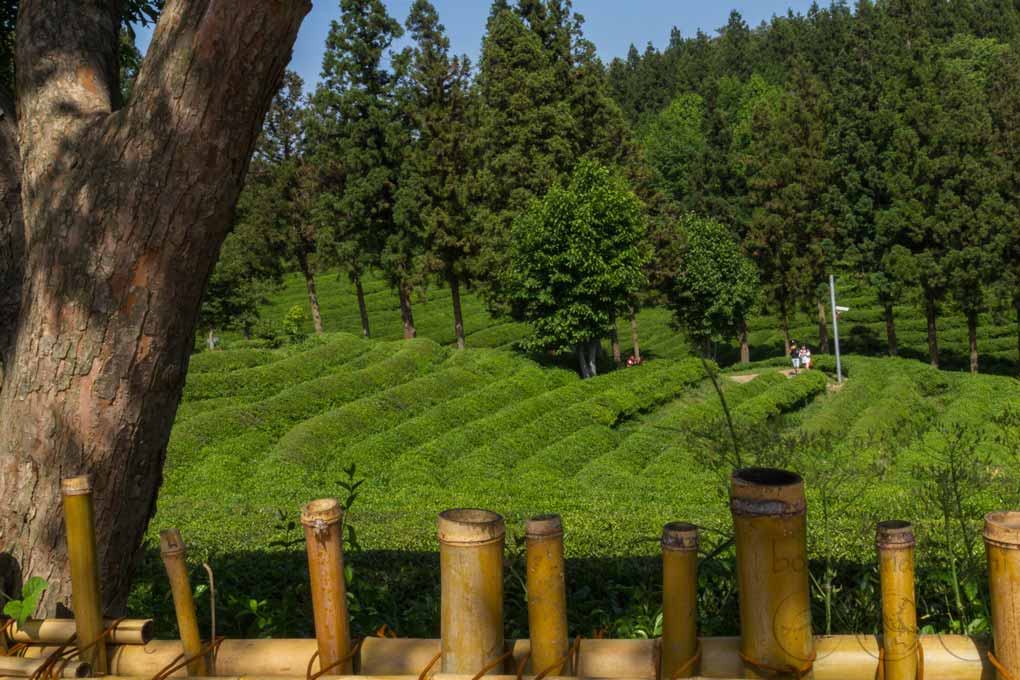 After walking the grounds you can enjoy the different foods flavored with green tea and shops selling the local tea and products. We indulged ourselves with a cold green tea noodle soup and our favorite, green tea ice cream.
Botjae Dawon Tea Plantation
About a 5 minute walk out of the entrance to the right is another tea plantation named Botjae Dawon. This place was empty and we weren't sure if we were at the right place for a moment. This place has more of a mom and pop farm feel to it compared to the touristy Daehan next door.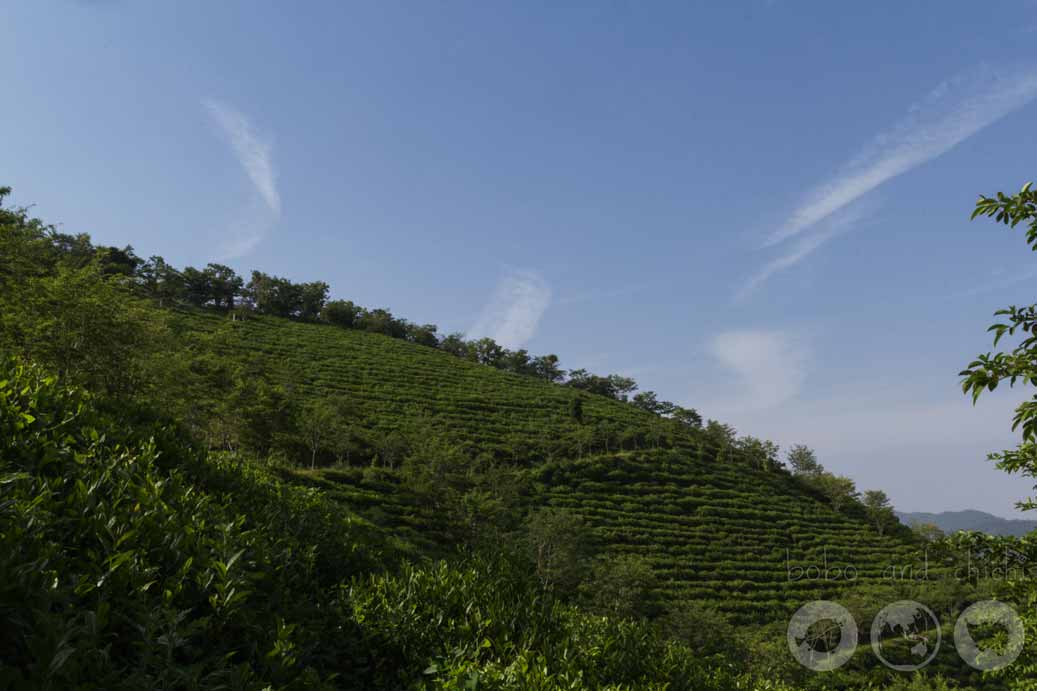 ---
We walked the grounds in about 10 minutes. The good thing was it was free, however, the place was really run down and not worth visiting. Afterward, we decided to get some more green tea, which was the best decision we could have made. The green tea ice cream at Botjae was surprisingly better! So if you are only planning to try once, come here for the green tea ice cream!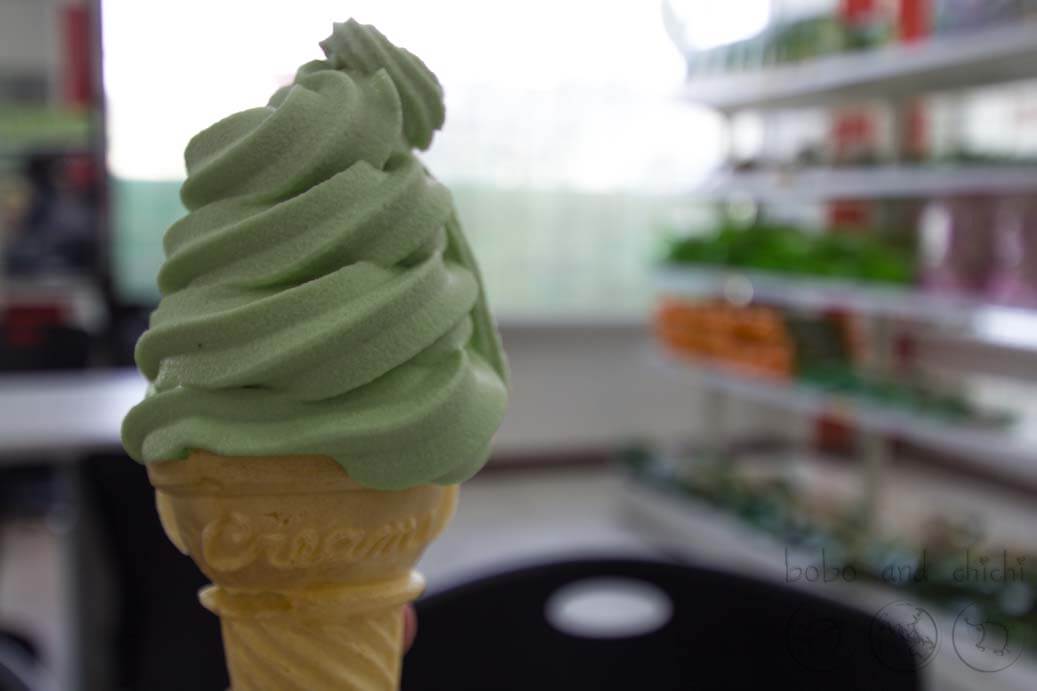 ---
Yulpo Beach
This small beach town is a 10-minute ride by bus or cab from the tea fields. We were visiting during low tide and the most of the sand was more like wet mud with sand crabs scurrying everywhere. It would have been more beautiful had it been a day where the skies were clear and you could see the neighboring mountains in the sea.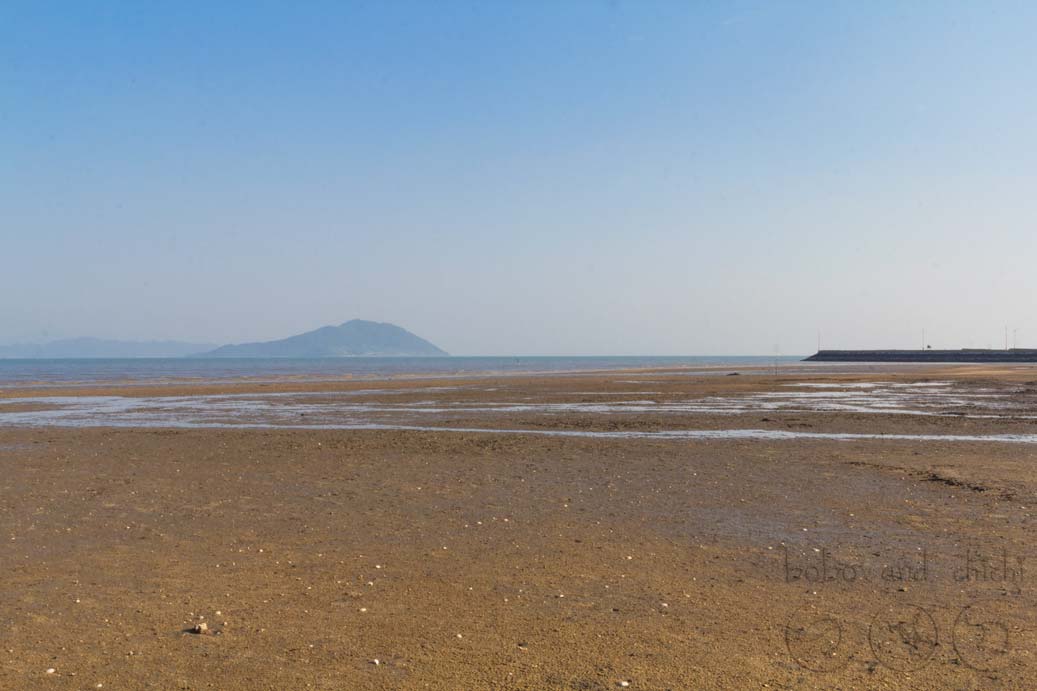 ---
There really is not a whole lot to do here, but if you are stuck here overnight or for a few hours there is a seaside resort spa called Yulpo Haesu Nogchatang that has salt water pumped in for treatment baths as well as green tea baths. The spa is open from 6 am to 8 pm.
We didn't enjoy Yulpo all that much. We are a bit spoiled being from California, and maybe it was a combination of being from Southern California and being there during May, but it was one of the worst beaches we've ever seen. The best part of it was having the sand between our toes that reminded us of home. We called it a day after an hour walking along the sand, grabbed some magkeolli and chatted with some locals as we waited for the bus to start heading back to Gwangju.
Overall, Boseong is a beautiful area to visit. If you are from Seoul, it can be a long journey to travel. If you're ready to get started check out the tabs below to give you directions from specific destinations.
Directions
Tips for Directions
The tabs below are made to make navigating to the tea fields a bit easier to digest each step. If at any point on your travels you need to refer to a step, just click the tab and start from there.

We took the KTX from

Haengsin Station

to the

Gwangju KTX Station

.

We took the KTX from Haengsin Station to Gwangju.
Approximately 4-hour ride
41,300 KRW per person each way (around $41.30)
*Train available every 30 minutes starting at 7:05 am (we suggest you take the earliest departure time)

You can also leave from Yongsan and Seoul Station if those are closer to you.

Consider subscribing to our blog to get updates on other day trips in Korea. Tomorrow's trip will be Hiking in Mudeungsan National Park!

Have you been to Boseong or Yulpo Beach? Share your experience below! Like and Follow us on Facebook, Instagram, and Twitter.