Planning an incredible trip to the Big Easy and want to explore some of the best day trips from New Orleans during your visit?
With more incredible towns, cities, parks, and places to visit you can add on more incredible destinations to your amazing New Orleans trip either as a day trip from New Orleans or even an overnight trip. Most of our day trips from New Orleans are just a few hours drive, but some are a bit longer.
We recommend planning accordingly and leaving early enough if you plan on returning back to NOLA that night, or you can plan to take your time, and spend the night before returning home.
We've included the approximate driving time and distance for each of these day trips from New Orleans as well as why these are great options for where to visit in addition to your trip!
If you're still planning your New Orleans activities consider checking out how to spend 3 days in New Orleans itinerary and where to stay in New Orleans to help you plan your trip.
New Orleans Day Trips
1. Lafayette, Louisiana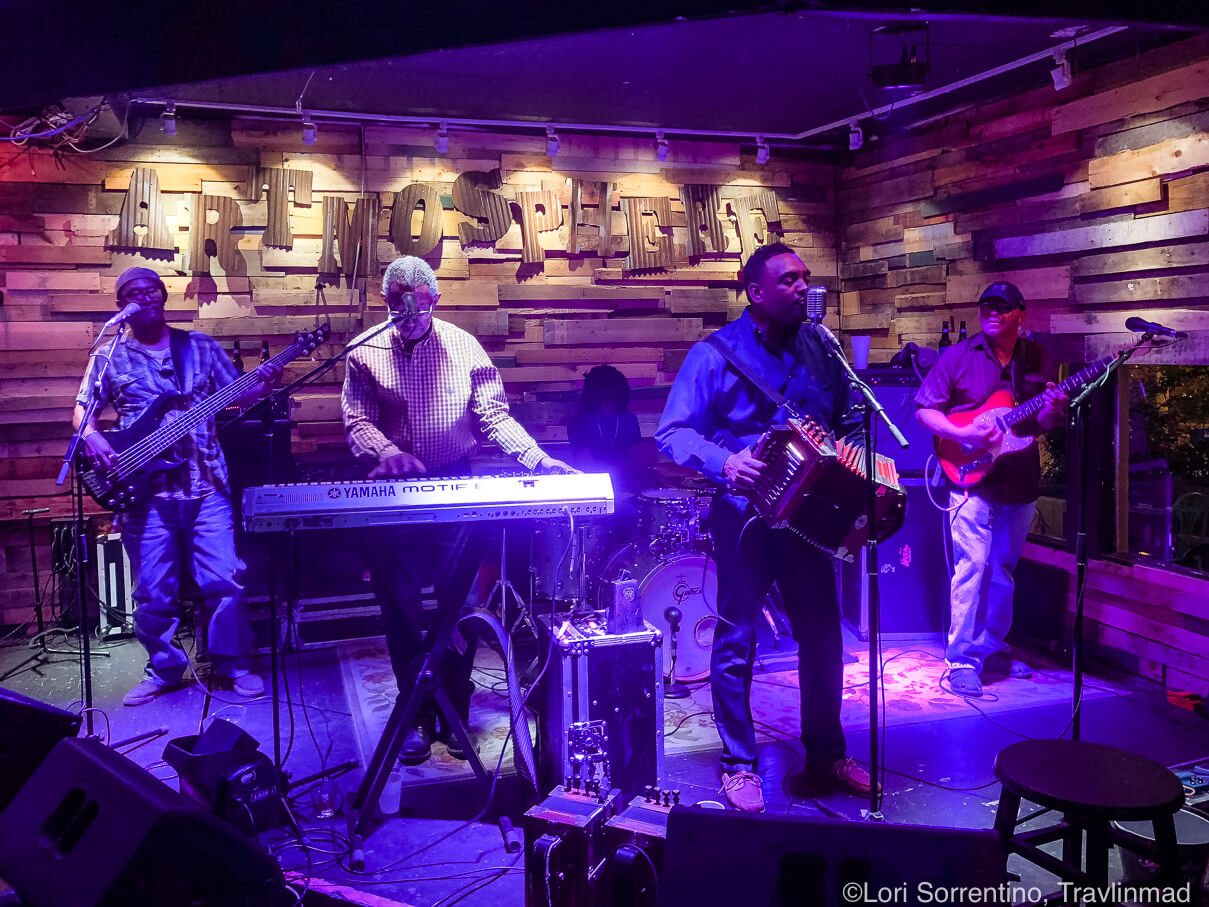 ~ 2 hours 10 minutes, 135 miles
Just 2 hours from the city and an amazing day trip from New Orleans (but a world away), the city of Lafayette is the place to go to discover the heart of Louisiana's Acadiana, or Cajun, culture.
From the unique local Cajun food, historic attractions, marshy landscape, and rowdy Zydeco dance halls, there are so many fun things to do in Lafayette.
To discover Lafayette's interesting Cajun history, head to Vermilionville and Acadian Village. Both are fascinating glimpses into the French Canadian exiles who carved their home in the swamps of Louisiana in the mid-1700s.
And a trip to Avery Island, the home of the McIlhenny family and their famous TABASCO hot sauce (but more on that later) is a must for a tour, and to explore the nearby Jungle Gardens.
For foodies, there's a lot to love about Lafayette with its unique local cuisine like po'boys, fried catfish, shrimp etoufee, and all things boudin. Prejean's and The French Press do some killer Cajun specialties.
Like New Orleans, Lafayette shares a love of merriment and dance, so check out one of a dozen or so spirited dance halls, try your hand at dancing to zydeco music, and discover the true heart of Cajun culture!
Contributed by Lori of Travlin Mad
2. Tabasco Factory Tour on Avery Island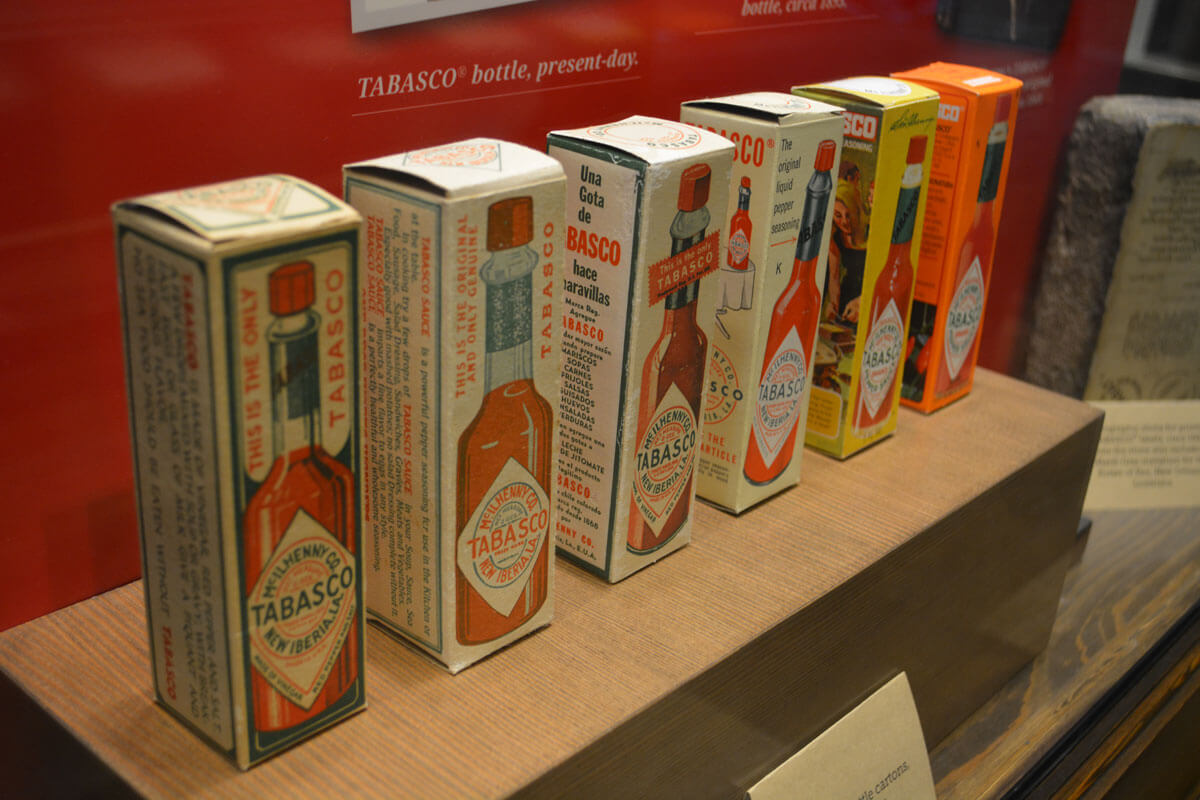 ~ 2 hours 20 minutes, 137 miles
Louisiana's popular food history is all about spice and flavor, which brings us to one of the best New Orleans day trips located in Lafayette.
One of the most popular hot sauces in Louisiana and most famous in the world is Tabasco sauce. The Tabasco Brand Factory is located a little over two hours drive from New Orleans on Avery Island, where it has been made for over 150 years.
On-site you can dine at their restaurant, visit the gift shop for all things Tabasco and even take a tour of the factory and museum.
On the tour learn how this famous hot sauce is made from seeing the peppers growing in the greenhouse, to seeing thousands of barrels of sauce being aged all the way up to the bottling process.
You can also learn about the five generations of the McIlhenny family that have grown this hot sauce into an empire being sold in 195 countries around the world.
At the 1868 restaurant try Tabasco chicken poppers, Avery Island red beans and sausage and even a slice of Tabasco cake for dessert.
Contributed by Cailin of Travel Yourself
3. Honey Island Swamp Tour in Louisiana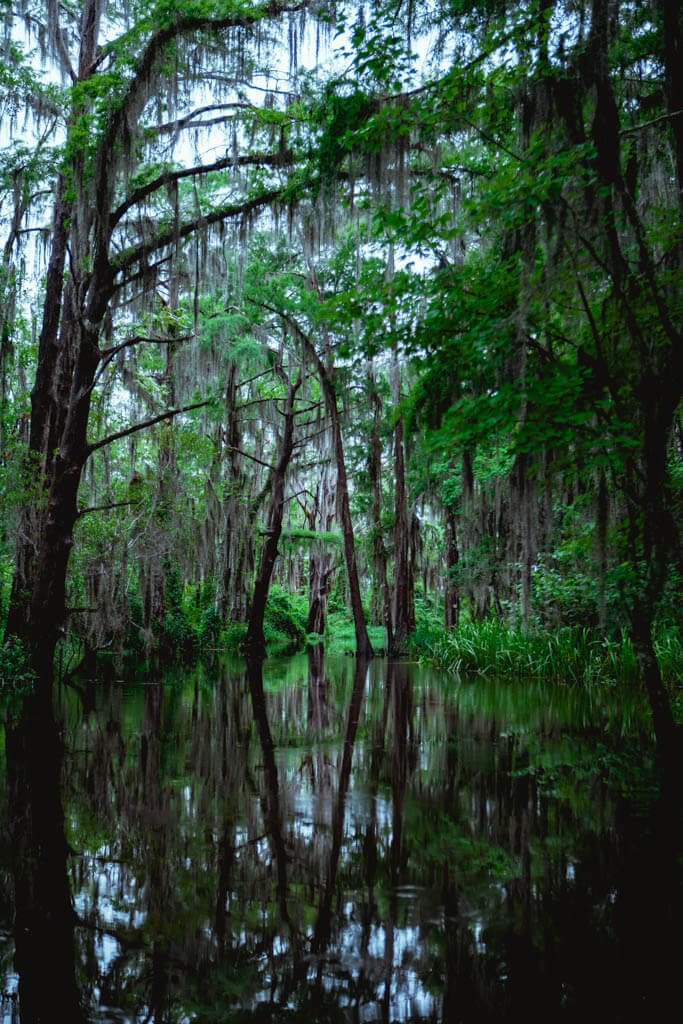 ~ 50 minutes, 38 miles
One of the shorter day trips from New Orleans that's perfect for anyone wanting to explore beyond the city but not get too far away is the Honey Island Swamp tour.
You'll get to experience the unique biodiversity and wildlife of the Louisana swamps and bayous while you embark on this unique tour of the swamps.
Experience narrow slews, Cajun villages on the water, and all the wildlife including tons of alligator sightings, birds, insects, and even wild pigs!
This ended up being one of our favorite things to do in New Orleans because the swamps were somehow calmingly beautiful and all the wildlife we encountered was thrilling! It really is unlike any other place we've ever been in the United States.
If you don't want to drive yourself to this day trip from New Orleans, you can book the Honey Island Swamp Tour that provides you your tour ticket, guide, and everything you need in advance picking you up and dropping you off in the French Quarter lasting a total 4 hours before returning.
This is just one of many amazing tours in New Orleans to check out.
4. Infinity Science Center in Mississippi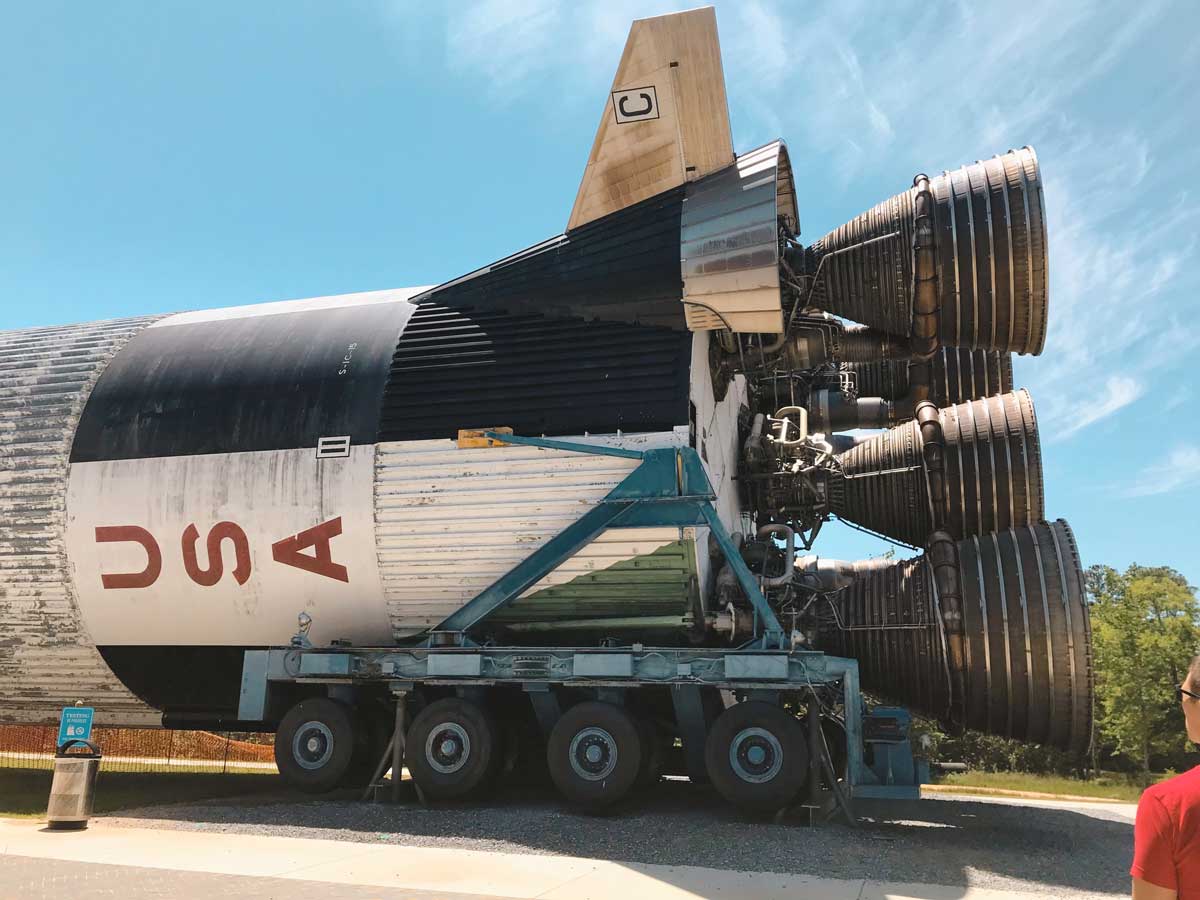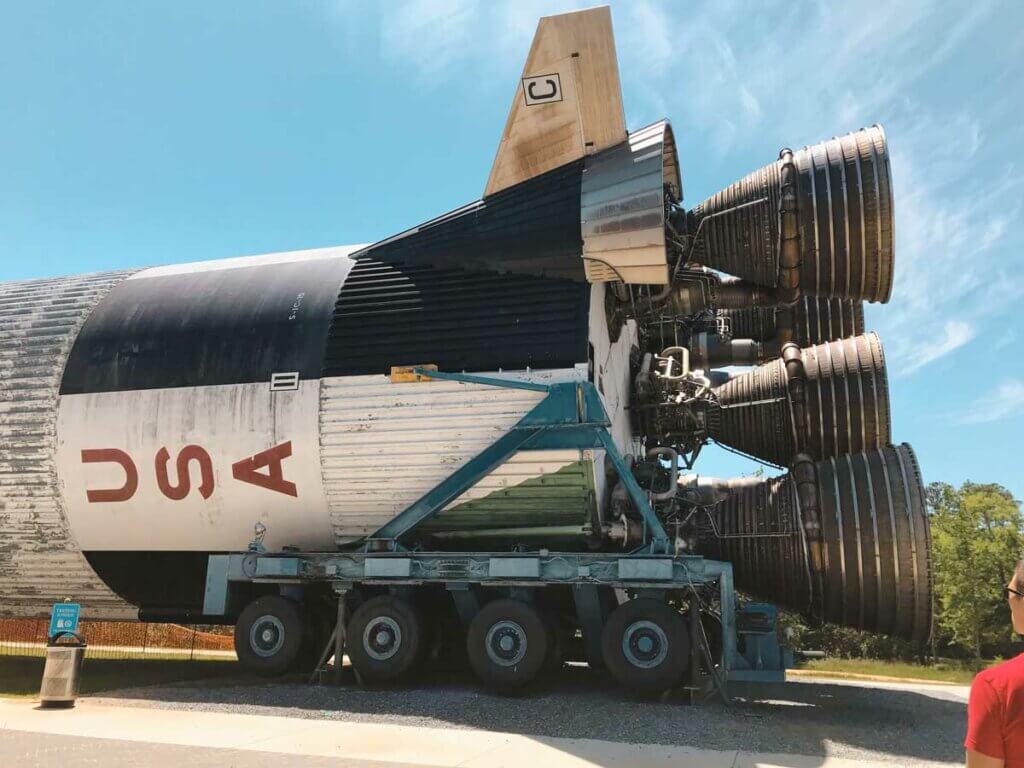 ~ 52 minutes, 45 miles
Another great day trip from New Orleans if you're looking for something not too far away but truly unique is visiting the Infinity Science Center in Mississippi. Just under an hour away from the heart of New Orleans, you can learn all about space, earth, and science programs in this amazing science center and museum!
Besides being an immersive space and science museum, this is also the official visitor center for the NASA Stennis Space Center, a rocket testing facility.
This New Orleans day trip is fun and educational for people of all ages and great for families, or just adults too! 
Learn about the different discoveries on earth to space from exhibits like the Hurrican Prediction Lab, Carnivorous Plants Conservatory teaching you all about meat-eating plants, the kid's exhibit Big Blue Blocks which teaches engineering, to the outdoor Biome Boardwalk that takes you through different natural habitats, plus more!
There are also other artifacts and exhibits here featuring past space missions.
5. Natchitoches, Louisana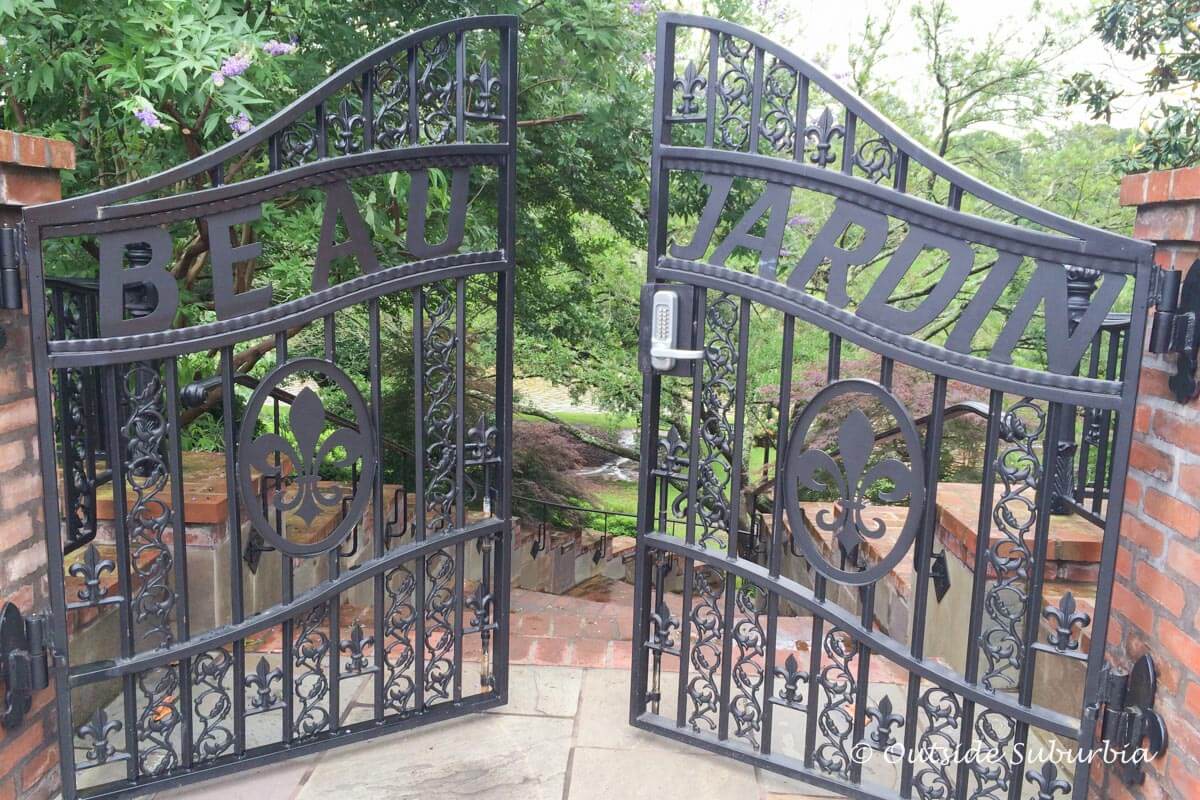 ~ 4 hours 10 minutes, 259 miles
An amazing day trip from New Orleans, or an overnight trip, is the quaint town of Natchitoches. This town is an original French colony in Louisiana, and also the oldest settlement in the Louisiana Purchase.
Established in 1714, Natchitoches still retains a European flavor. The National Historic Landmark District includes French Creole townhouses, a Basilica with pretty stained-glass windows – there is both Creole and Catholic culture here.
Stop at the 19th-century Kaffie-Frederick General Mercantile, the city's oldest general store that is still run by the same family for three generations, you might find some trinkets and treasures. The whole town has a nostalgic charm about it.
Cane River National Heritage Area and the Natchitoches Historic District Development Commission offer a free guided walking tour of the Natchitoches National Historic Landmark District.
You can learn about the Cane River region prior to Europeans, the French & Spanish colonial period and all about the antebellum plantation culture. The tours are family-friendly and run Tuesday through Saturday beginning at the Natchitoches Visitors Bureau located at 780 Front Street.
You can easily spend a weekend at Natchitoches but we were on our way to New Orleans and only spent a few hours in town, you can also easily make this a day trip from New Orleans if you leave really early or an overnight trip taking your time and making other stops along the way.
Make sure to try the meat pie while you are there, a fried pie shell stuffed with minced meat, typically a mixture of beef and pork. One of my favorite stops was at the Beau Jardin, a beautiful garden with water features in the historic downtown area located on banks of the Cane River.
Contributed by Priya of Outside Suburbia
6. De Soto National Forest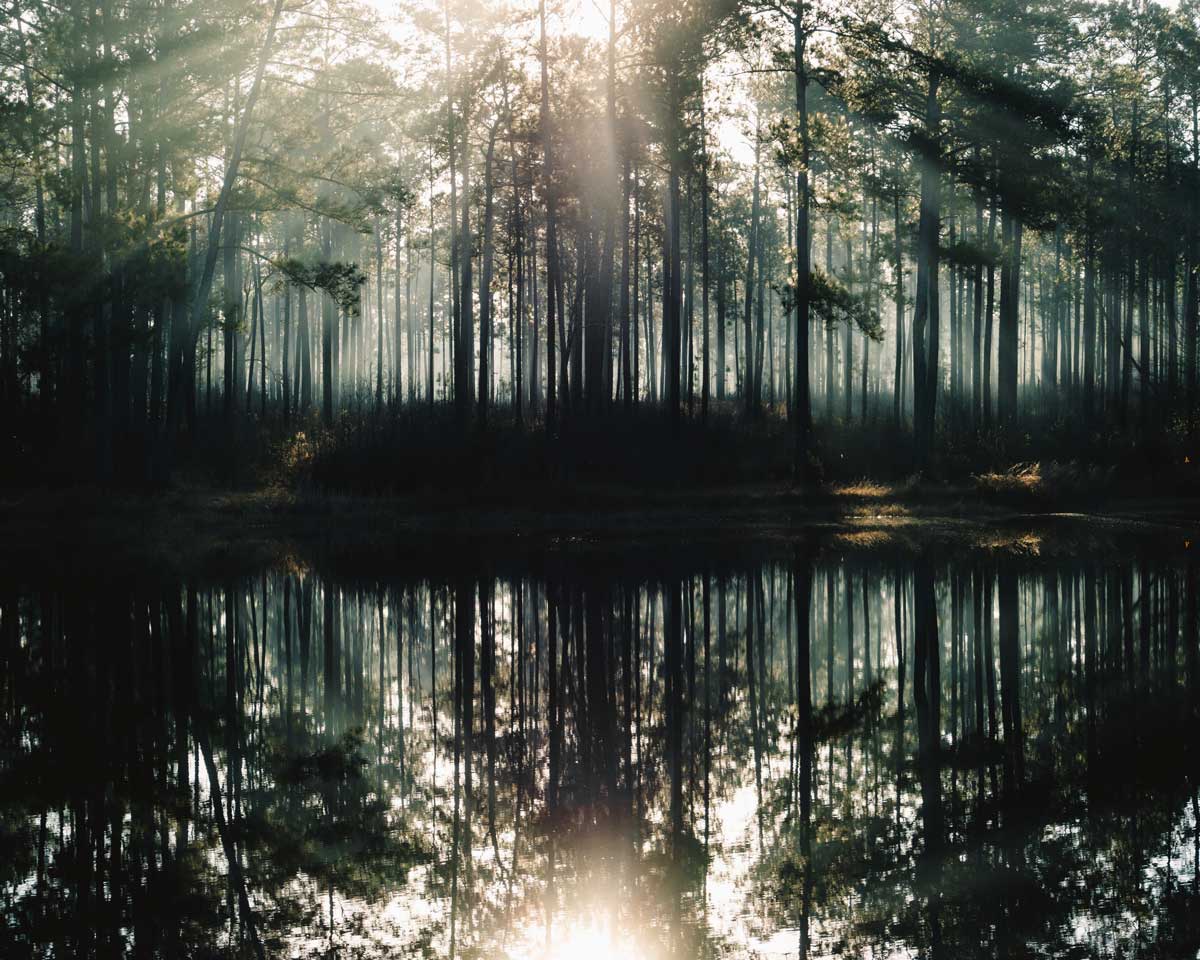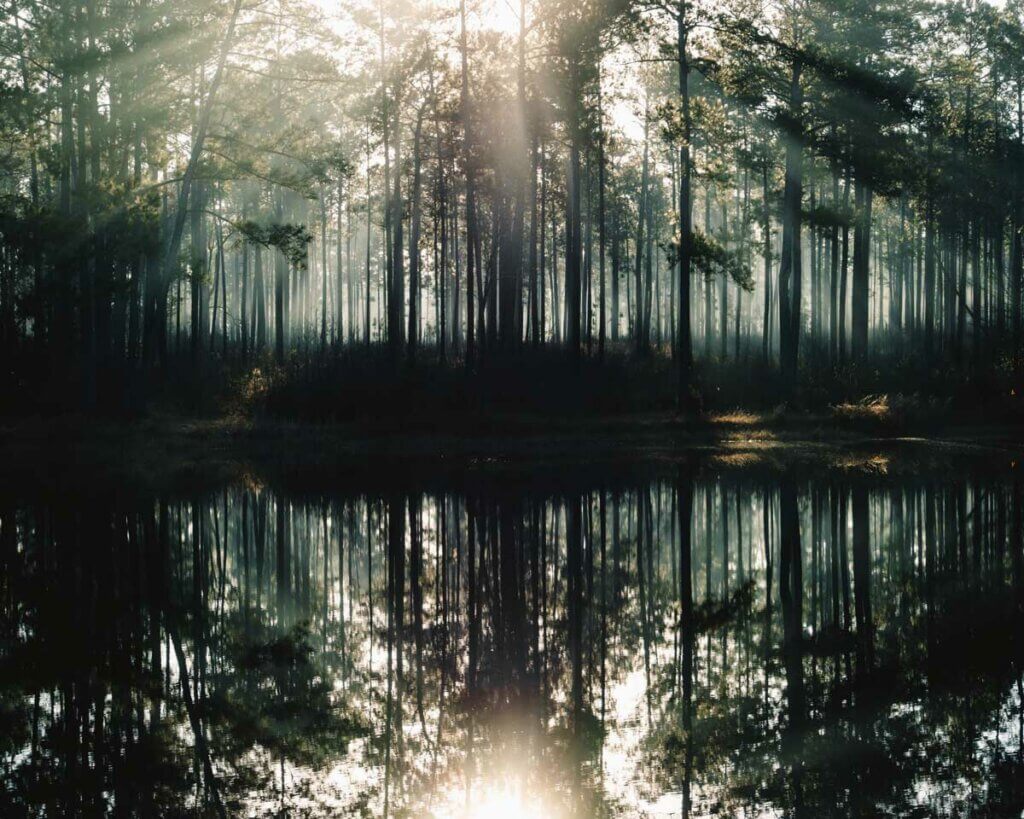 2 hours, 121 miles
One of the most incredible and best day trips from New Orleans to experience the great outdoors and even more unique biodiversity in the region is De Soto National Forest just two hours away from New Orleans.
Named after the 16th-century Spanish explorer Hernando de Soto, you can find some of the most unique of pine forests in the US right here in Southern Mississippi.
Home to some of the only existing and surviving longleaf pine savannas, pine flatwoods, and longleaf pine forests which are protected as most of this type of ecosystem has been completely lost in the country and are considered endangered.
Besides plants, there are also endangered animals in De Soto National Forest including gopher tortoises, gopher frogs, and carnivorous plants.
You can do anything from hiking, camping, canoeing/kayaking, fishing, to bird watching here.
7. The Towns of Coastal Mississippi
various towns, approximately 1 hour 30 minutes drive, 95 miles
Coastal Mississippi is a great day trip from New Orleans. While most people drive directly between New Orleans and Mobile, those who venture south of I-10 will discover the phenomenal Secret Coast (as Mississippi Gulf Coast now calls itself). And what a secret it is.
Bay St Louis is only an hour from the French Quarter and locals call it "where New Orleans goes for vacation." Perhaps nowhere else in the US can you drive long stretches and see nothing out your window except water and sugar sand.
There's an ample amount of FREE beachfront parking that begs for you to stop OFTEN and let your feet explore that clean and soft sand. Do it!
Biloxi is the seafood capital of America and you must try Gulf shrimp on your Coastal Mississippi road trip—try a bahn mi po boy from Le Bakery Cafe or shrimp and grits from White Pillars.
Allow time to savor Ocean Springs, one of the most romantic towns along the US Gulf Coast. Stroll downtown among the magnificent live oaks, visit the extraordinary (and hidden gem) Walter Anderson Art Museum, treat yourself to dinner at Vestige.
Should you find yourself in Pascagoula—the birthplace of Jimmy Buffett—visit the Pascagoula River Audubon Center and explore the largest natural free-flowing river in the lower 48 states.
But whatever you do in Coastal Mississippi, make sure you are on a beach for an exceptional sunset.
Contributed by Charles of McCool Travel
8. Lake Pontchartrain at 
Fontainebleau State Park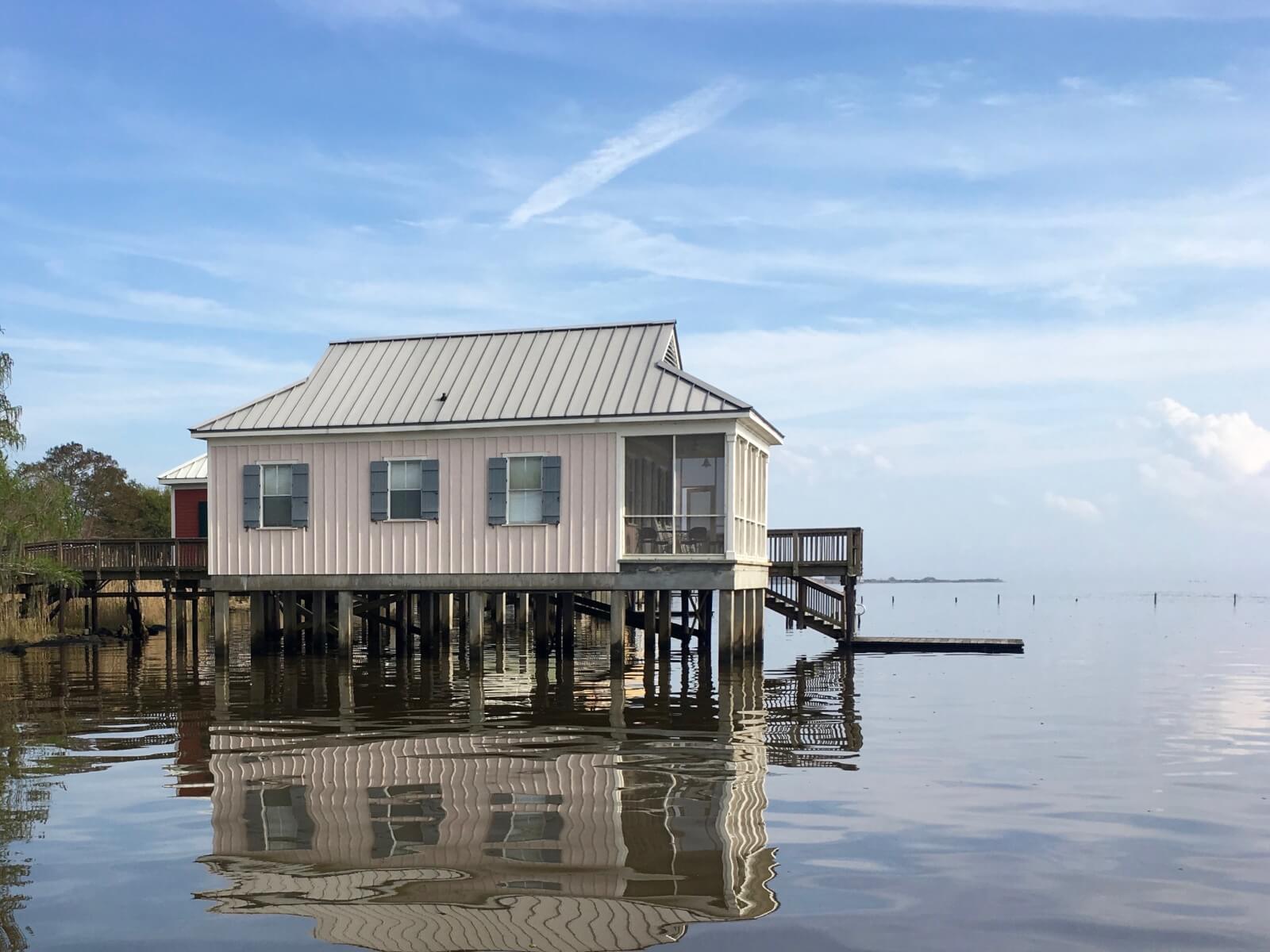 30-50 minutes, 27-39 miles
Another one of the most accessible and easy to get to and one of the best day trips from New Orleans is Lake Pontchartrain at Fontainebleau State Park just outside of the city.
Escape to the largest inland body of water in the state of Louisiana connected to the Gulf of Mexico, bayous, and rivers. Even though the name is Lake Pontchartrain, it's actually not a lake but an estuary, or a tidal mouth of a river.
Be sure to drive across the longest bridge over water in the world stretching 23 miles in length known as The Causeway Bridge. It takes around 50 minutes to cross the entire bridge by car!
You can find many incredible things to do at Lake Pontchartrain from boating, biking, fishing, shopping, eating fresh seafood at local restaurants, visit the National World War II Museum, or the New Canal Lighthouse Museum to name a few!
There's even a casino here. If you find yourself wanting to spend more than just a day trip from New Orleans here we recommend spending the night and staying in the overwater cabins in Fontainebleau State Park which are as magical as they look.
You can read more about them in our cabin getaways in the US guide.
9. Abita Springs, Louisiana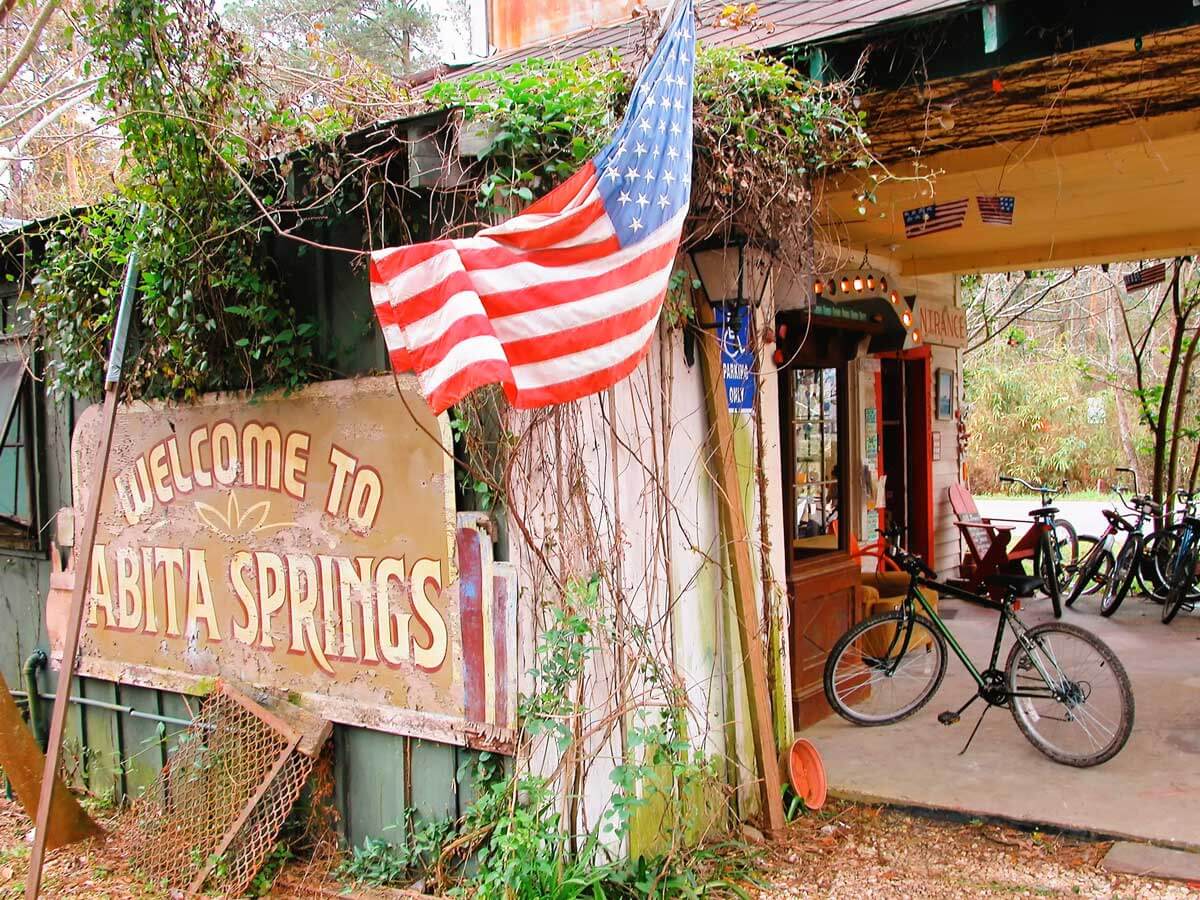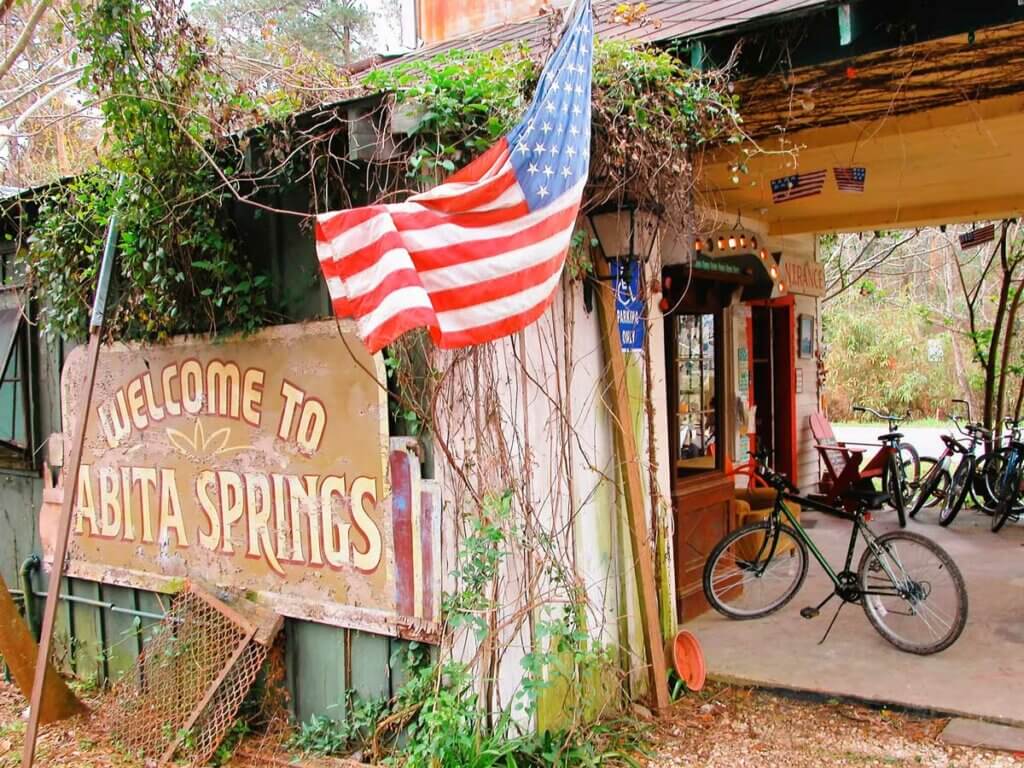 55 minutes, 45 miles
Another great place to explore and day trip from New Orleans is Abita Springs, Louisiana. This can easily be combined with or done on its own with Lake Pontchartrain and Fontainebleau State Park.
Getting to Abita Springs from New Orleans you'll get to cross the world's longest bridge over water in that runs 23 miles long known as The Causeway Bridge already mentioned above over Lake Pontchartrain.
Once you get to Abita Springs you can't miss Abita Brewery which is known for its beer which uses the famous artesian water from Abita Spring. The brewery is the largest and oldest in all of Louisiana as well.
This beautiful town has a quaint and charming main street to wander down, bike rentals so you can ride along the Tammany Trace, and of course, you can't leave without trying their famous water and beer.
10. Baton Rouge, Louisiana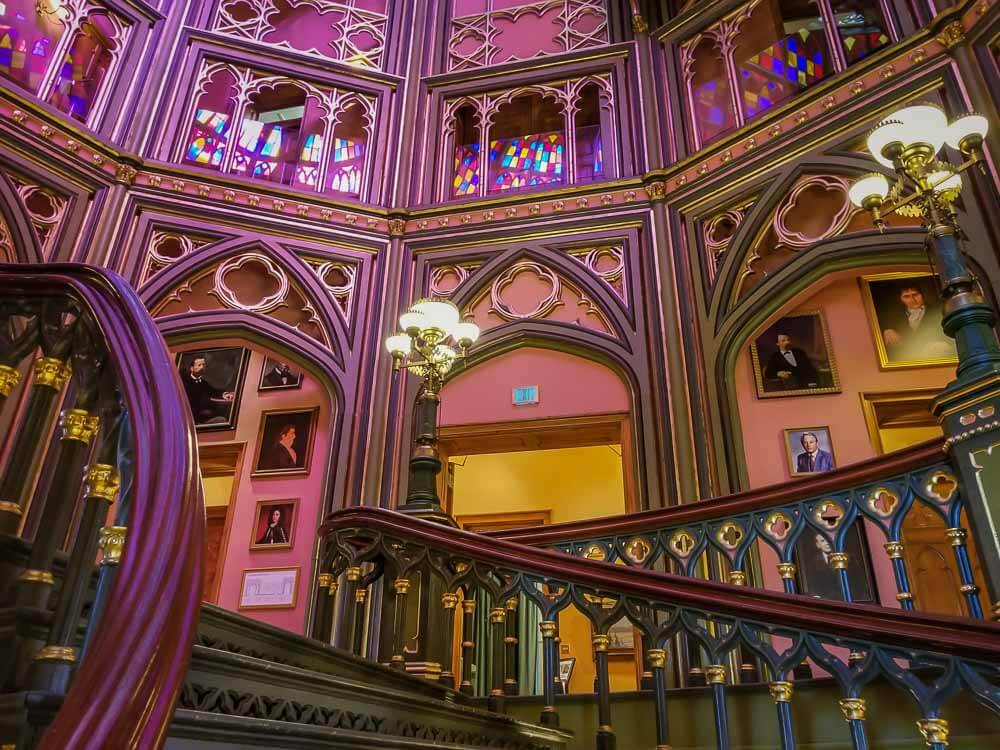 1 hour 30 minutes – 2 hours, 98 miles
Another amazing New Orleans day trip just under two hours up the Mississippi River lies Baton Rouge, the capital of Louisiana.
It's here where southern charm mixes with cajun and creole culture resulting in a town that is equal parts tradition and cutting edge.
Just like New Orleans, you'll find some amazing food here, ranging from boudin and oysters to catfish and collard greens. If you have just one meal in Baton Rouge make it Elsie's Plate and Pie (their s'mores pie is to die for!).
As Louisiana's state capital, Baton Rouge is home to not just one, but two state capital buildings. The Old State Capital is a Gothic castle overlooking the Mississippi River with a whimsically colorful interior.
A few blocks away the New State Capitol features beautiful art deco architecture and at 450 feet high is the tallest state capital building in the country.
Contributed by Brianna of Casual Travelist
11. Fishing at Plaquemines Parish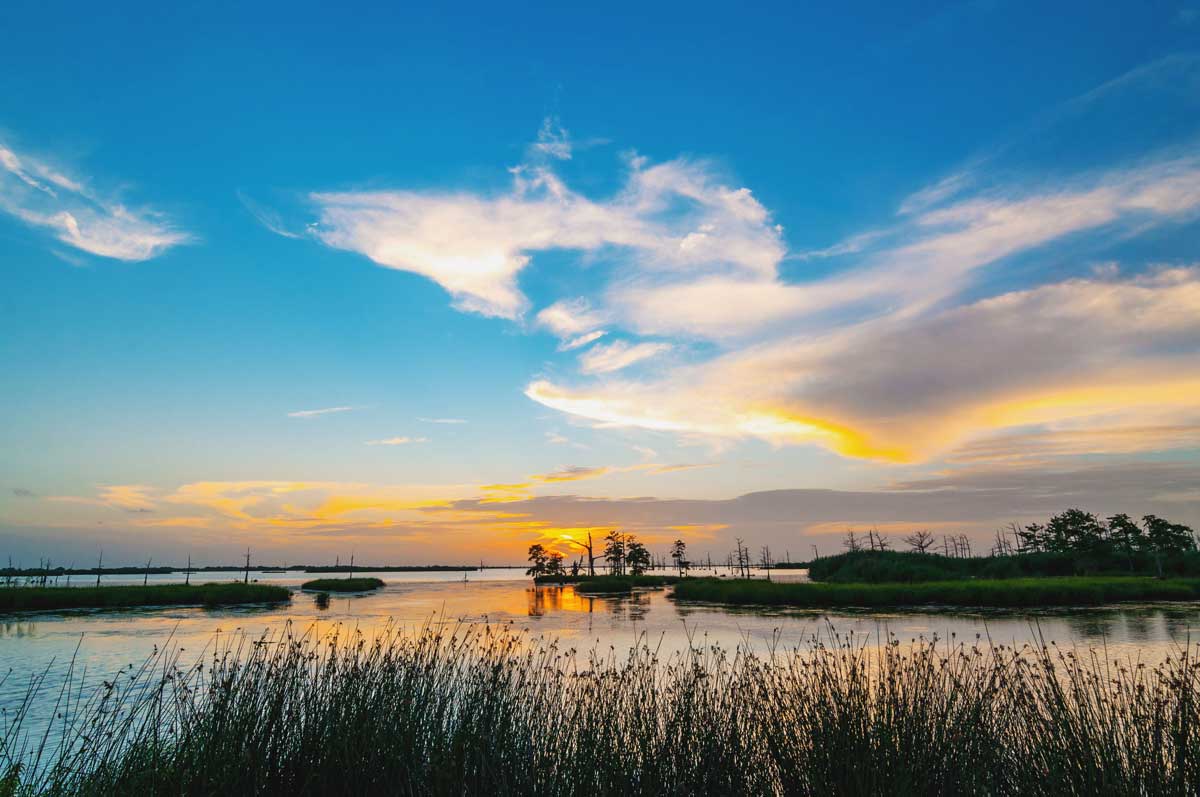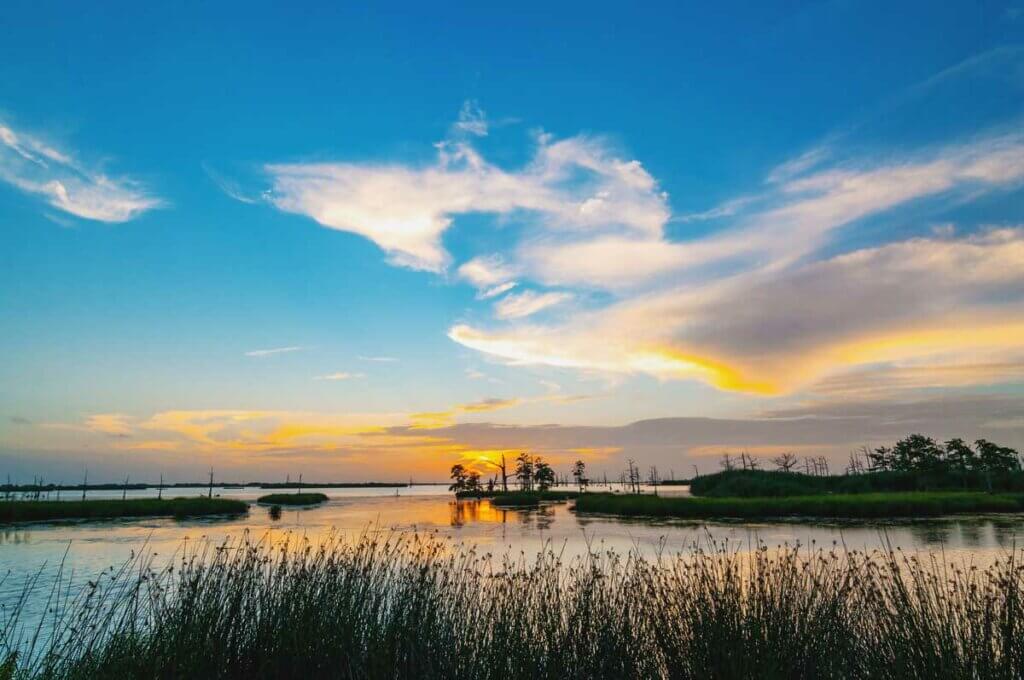 1 hour 25 minutes, 66 miles
One of the best day trips from New Orleans is just outside the city center in Plaquemines Parish, the peninsula that runs along both sides of the Mississippi River where it flows into the Gulf of Mexico.
Located on the southeast border and edge of New Orleans, this area is considered more like a county and is quite spread out. This area is also the location where some of the worse and most catastrophic damage from Hurricane Katrina in 2005.
With over hundreds of miles of coastline, and nearly 80 fresh and saltwater lakes thanks to its location to the Gulf of Mexico, Mississippi River, and wetlands, Plaquemines Parish is known as a world-class fishing destination with large amounts of both fresh and saltwater fish.
Besides fishing, there are also other activities to do here including visiting historic landmarks like Fort Jackson, a Civil War fort.
12. Mobile, Alabama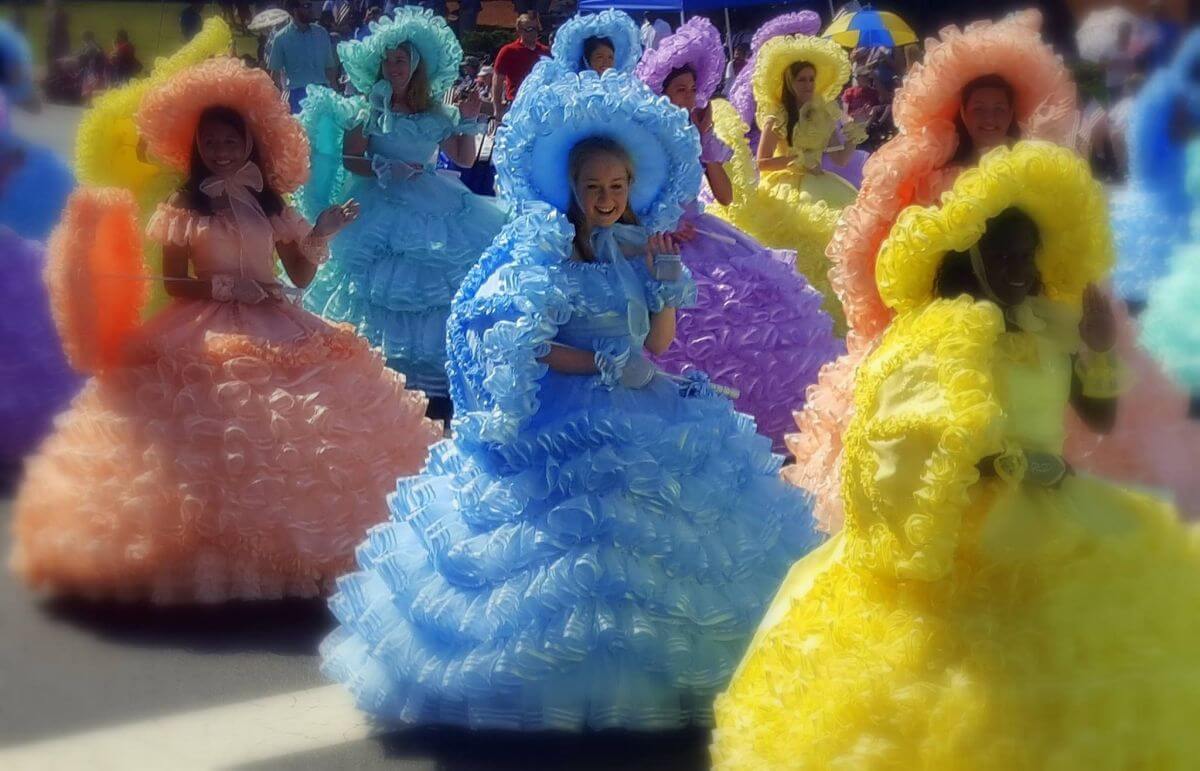 2 hours 15 minutes, 145 miles
Another fantastic day trip from New Orleans is Mobile, Alabama. You may be surprised to find that Mobile has many similarities with New Orleans, but in a smaller, more family-friendly package and is just over a two hour drive away making it very accessible to visit from New Orleans!
Although it's now part of the state of Alabama, it was the original capital of French Louisiana. Thus, in addition to the stately antebellum mansions, you'll also see brick buildings with wrought-iron balconies reminiscent of the architecture in New Orleans' French Quarter.
And the locals will proudly tell you that the Mardi Gras celebrations held here every year are the oldest in the United States!
In fact, it was a Mobilian who brought the tradition to New Orleans. Parades and masked balls are held over a two-week period leading up to Lent.
The Mardi Gras celebrations in Mobile are popular with local children as well as adults and are not as raucous as the street parties in NOLA.
Another popular event is the Azalea Trail Festival, which takes place in mid-March when pink and white azalea flowers bloom all over town.
Senior girls from local high schools dress up in frilly, pastel-colored hoop skirts and welcome visitors with their quintessential Southern hospitality.
Even if you can't make it for either of these local festivals, you can enjoy Mobile's delicious restaurants, historic mansions and beautiful beaches at any time of year.
Contributed by Wendy Werneth of The Nomadic Vegan
13. Grand Isle State Park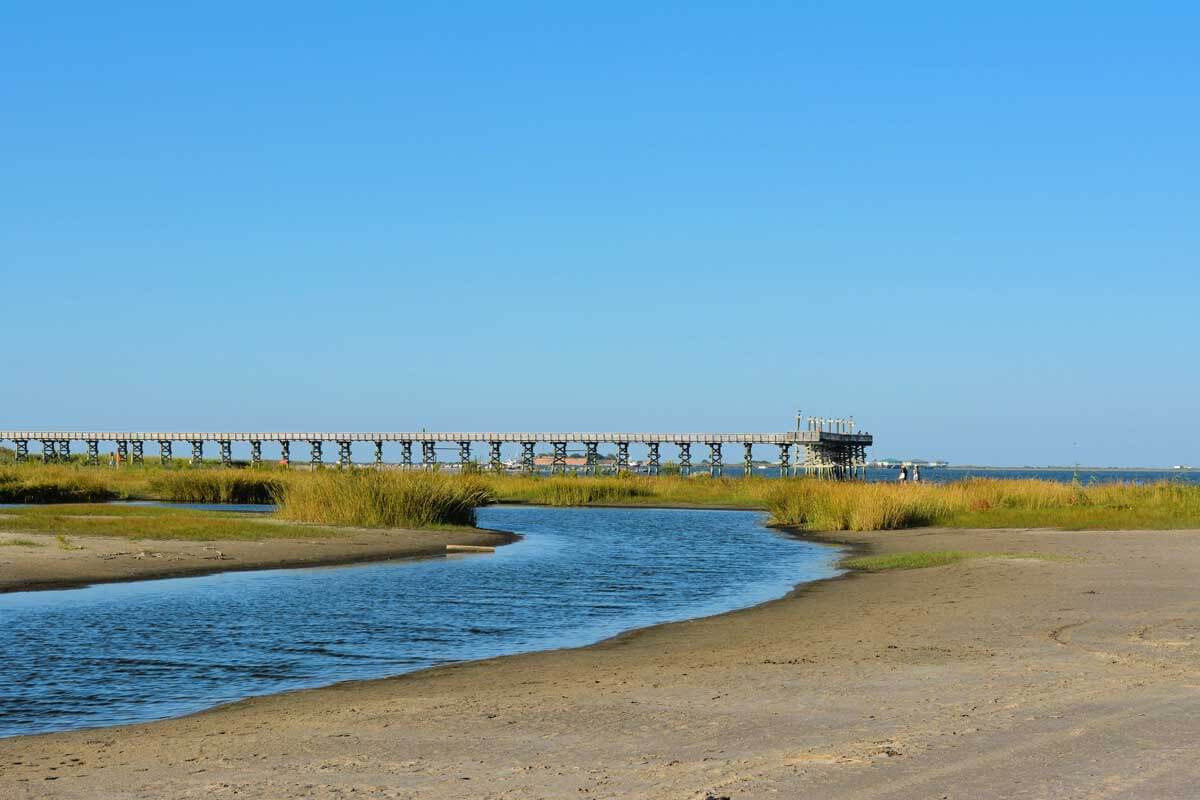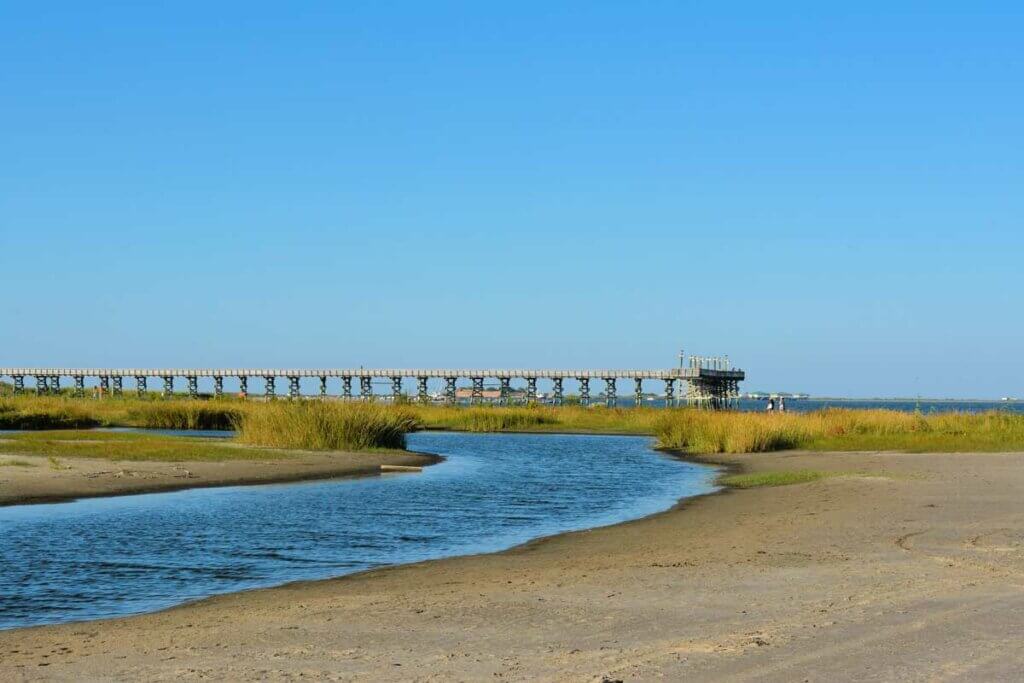 2 hours 15 minutes, 110 miles
Note: Grand Isle State Park is temporarily closed due to damage from Hurricane Ida, be sure to check to see the status of the park before visiting to ensure it's reopened before visiting.
Another one of the best day trips from New Orleans is Grand Isle State Park on Grand Isle in Louisiana. Located on a barrier island that was seriously damaged and destroyed during 2005's Hurricane Katrina, you can help by visiting the renovated and restored beaches and park as their efforts of rebuilding continue.
Another tragedy that took place here caused the beach to close in 2010 due to oil contamination and spillage from the Deepwater Horizon oil spill. Volunteers worked relentlessly to get the beach back open just a year later as well as plant more mangrove trees and other efforts to help protect the biodiversity and natural beauty here.
Enjoy kayaking, fishing, beachcombing, boating, bird watching, wildlife spotting, and camping here. Also, be sure to visit the two main piers.
If you're into ghosts and the supernatural you'll be excited to hear that Grand Isle State Park is considered one of the most haunted places in the US including America's Most Haunted Beach. Just be aware of that in case you extend your day trip from New Orleans to an overnight one!
14. St. Francisville, Louisiana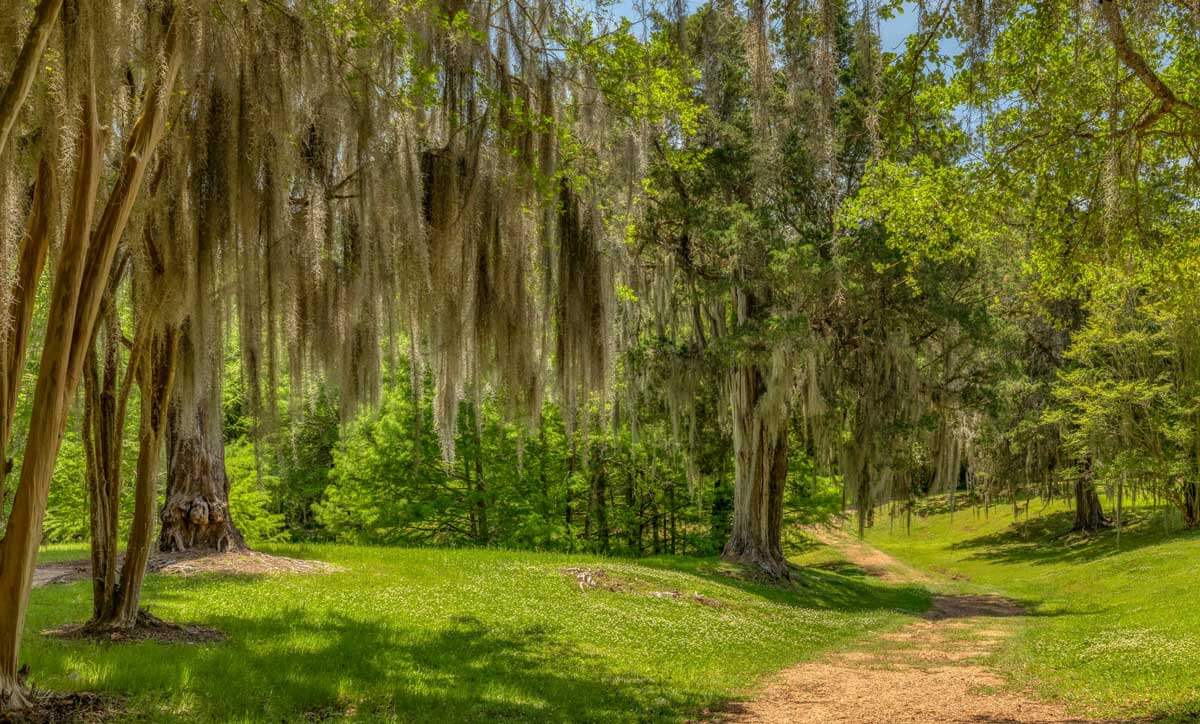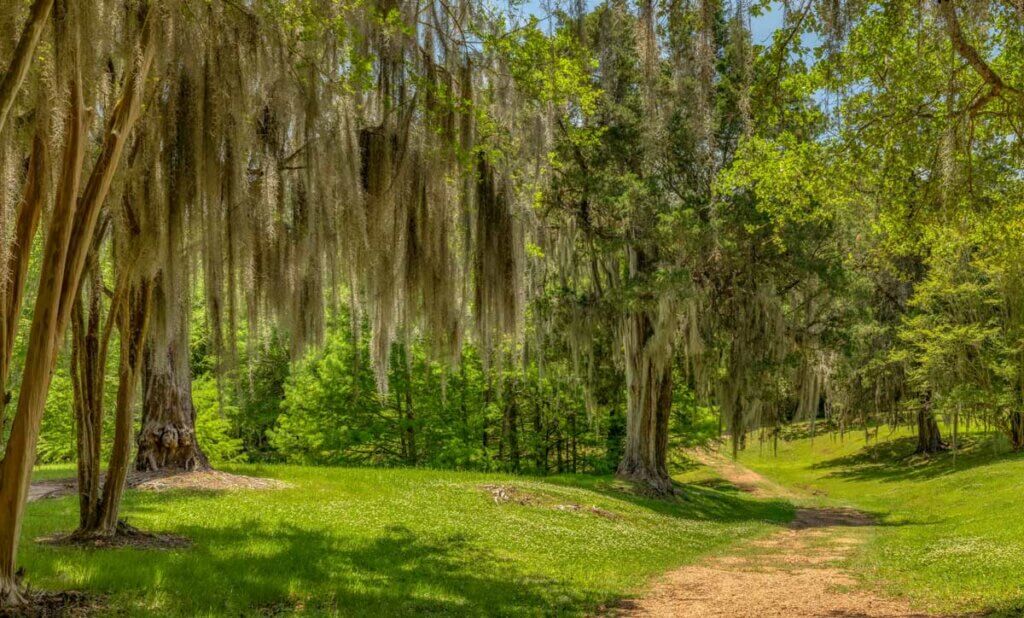 2 hours 15 minutes, 112 miles
One of the best day trips from New Orleans heading to the north is the small town of St Francisville. Full of historic homes, plantations, historic sites, and antebellum gardens this has become a popular road trip stop in the region for its beauty and historic landmarks.
You'll find that the town has an artsy feel to it with some cute shops, gorgeous old homes, cafes, and other historic buildings. 
Besides an adorable downtown, you can also find some great outdoor activities to do here including trails in the Tunica Hills Wildlife Management Area. You can hike, bike, or horseback riding to some incredible viewpoints.
Another notable attraction in this day trip from New Orleans is Imahara's Botanical Garden, a private collection of rare plants, flowers, and trees including their own mini Mount Fuji and man-made ponds.
15. Whitney Plantation
55 minutes, 46 miles
New Orleans is a popular destination and for very good reasons – Bourbon Street, Cajun food, beautiful architecture, and so much fascinating history. While you could visit New Orleans without ever needing a car, there are plenty of great day trips from New Orleans outside of the city center.
Visiting New Orleans, or Louisiana in general, should never be without learning more about the history – including the dark side. Plantation tours have long been a tourist attraction on many people's wish lists, but these are usually about the "beautiful" homes and not what the plantations really were – where many, many people were enslaved, tortured, and died.
There is one exception though – the Whitney Plantation. This particular plantation has instead taken the focus off of the home and onto what it should be about – the people who unwillingly even made that home possible.
The museum is devoted to slavery in the Southern United States and is the only plantation advisable to visit. The Whitney Plantation is a somber experience, but incredibly important and worth a day trip from New Orleans.
Contributed by Ashley from Wild-Hearted
16. Louisiana Northshore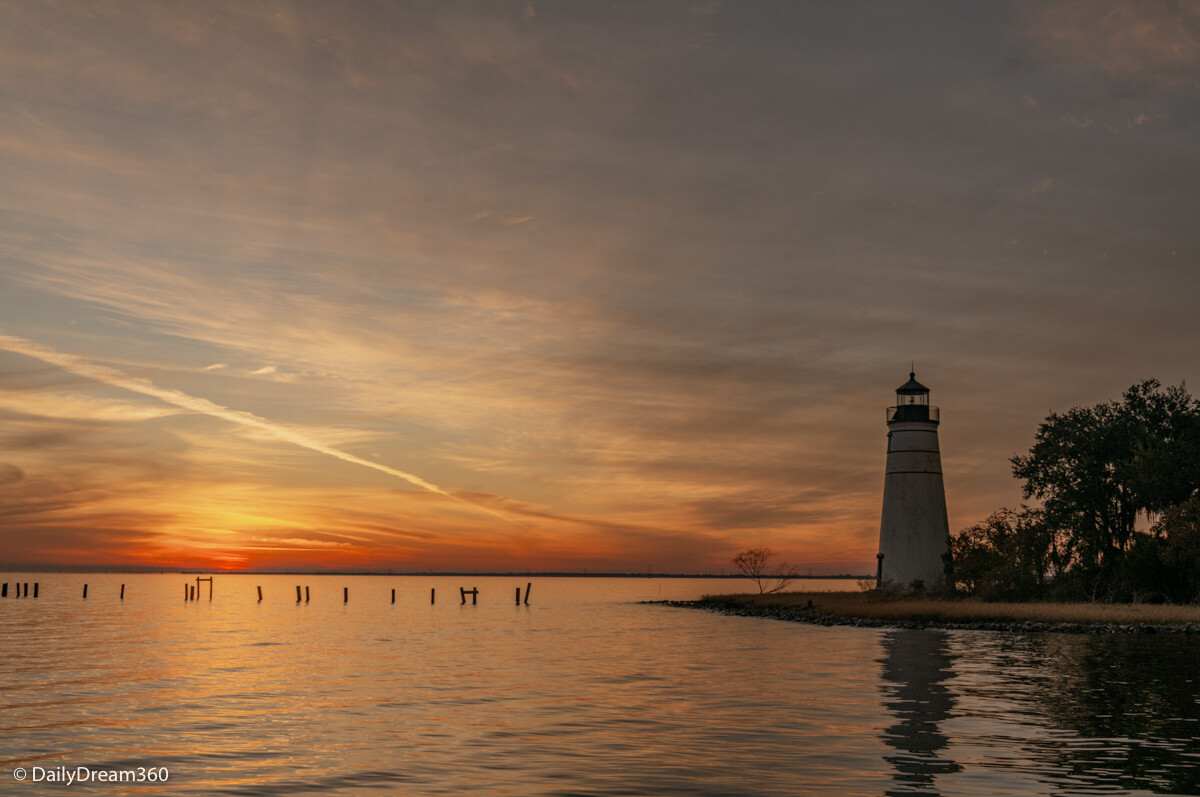 45 minutes, 32 miles
Another amazing New Orleans day trip is a short drive from the heart of the French Quarter in New Orleans across the Lake Pontchartrain Causeway into Louisiana's Northshore. The scenic drive on the causeway alone was worth the trip.
In Louisiana Northshore, explore Madisonville, a cute little town filled with boutique shops, a great bookstore and café, some great restaurants, and local bars. From there, we make your way to Covington, where you can enjoy High Tea in the English Room and browse through their historic shopping district.
Adventure seekers will love a pontoon boat tour with Louisiana Tours & adventures on the Tchefuncte River, where you can admire the many alligators, birds, and wildlife. Plan your trip during sunset and get a spectacular photo of the Tchefuncte River Lighthouse as the sunsets.
Cyclists can rent bikes and follow the Mandeville Trailhead, which runs through the communities of Louisiana Northshore, including Covington, Abita Springs, Mandeville, Lacombe and Slidell.
Contributed by Sharon of Daily Dream 360
Did we miss any of the best New Orleans day trips? Let us know in the comments below! Bookmark for later on Pinterest below!
---
Best Day Trips from New Orleans Summary:
Lafayette, Louisiana
Tabasco Factory Tour on Avery Island
Honey Island Swamp Tour in Louisiana
Infinity Science Center in Mississippi
Natchitoches, Louisiana
De Soto National Forest in Mississippi
Coastal Mississippi
Lake Pontchartrain at Fontainebleau State Park
Abita Springs, Louisiana
Baton Rouge, Louisiana
Plaquemines Parish
Mobile, Alabama
Grand Isle State Park, Louisiana
St. Francisville, Louisiana
Whitney Plantation
Louisiana Northshore