After you read this list of things to do in Waterford, you're going to want to add it to your list of things to do in Ireland! It's a destination that is far too often overlooked by tourists.
From great nightlife in small pubs to virtual reality history lessons, we were really blown away with what Waterford, Ireland had to offer.
This city happens to be the country's oldest city founded by Vikings dating all the way back to 914 A.D.
Considered one of the three sisters of Ireland, Waterford, Wexford, and Kilkenny, the city is full of history and is known around the world for its famous crystal.
Luckily for us, we knew a local, Cathriona who we met on our travels to Cambodia a few years back. She graciously showed us her home city and everything it has to offer.
Check out the best things to do in Waterford, Ireland a destination you need to add on your next visit to the Emerald Isle!
What to Do in Waterford, Ireland
Experience the King of the Vikings Virtual Reality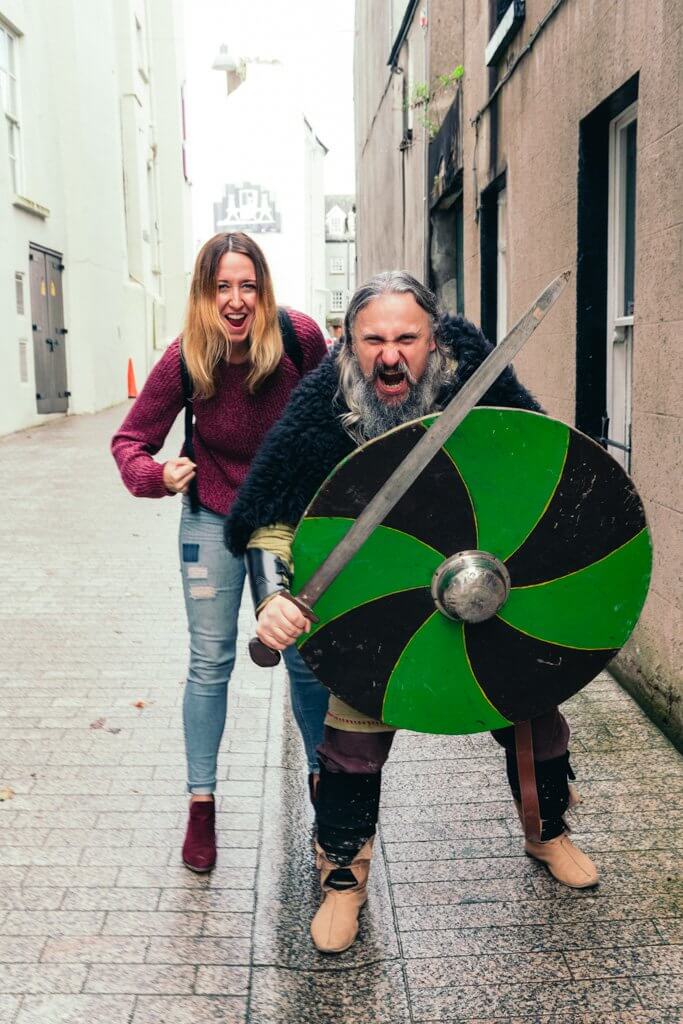 We are going to start off with our favorite attraction in Waterford, Ireland. The King of the Vikings is a 30-minute virtual reality tour showing you the history of Vikings in Waterford. It makes you feel like you're actually living the experience!
This is seriously the future of museums and it is making us excited. This makes learning about history to a completely different level.
The entire experience was awesome. Be sure to book in advance to secure a seat in one of their daily showings. Each tour takes place inside a reconstructed Viking house in the heart of Waterford's Viking Triangle.
Two Viking actors will give an introduction and set up the 8 people in the room with their VR headset.
The virtual reality was really fun to play with. It must be so funny for the employees to watch as I am looking in every direction, up, under, behind, and below me during the entire 30-minute experience to see all the different views!
Swim through corpses after a deadly battle and explore the ancient village as the Vikings tell their story. When you're in Waterford, Ireland you have to check this out! We will be looking for more VR exhibits on our travels now thanks to King of the Vikings.
To book in advance email [email protected]
Visit the Medieval Museum
Located in heart of the city's Viking Triangle, the Medieval Museum is one of a kind in Ireland. Located inside a 13th-century building you can explore underground into vaults that are hundreds of years old.
There are many different medieval artifacts on display and the museum's very proud collection of surviving medieval high mass vestments.
Watch a movie that explains the significance and value of this collection and then you can view them for yourself in a room of glass cases.
Admission: 7 Euro, or 10 Euro for a combination ticket with Bishop's Palace.
Waterford Crystal
Waterford, Ireland is home to the famous and high-end luxury Waterford Crystal. Known worldwide as the leader in fine crystal, you can visit the factory during your visit.
Watch a real live demonstration of glass blowing or watch a glass sculptor turn each piece into a work of art before your eyes. Although the manufacturing has been moved to Slovenia, you can still witness how the glass is made.
Some famous examples of Waterford Crystal would be the chandeliers in Westminster Abbey, Windsor Castle, and Kennedy Center. Also, the New Year's Eve ball in Times Square is made of Waterford Crystal!
Waterford Crystal represents elegance and opulence in their products, you can even shop while you're here if you're a big spender or want to send home some famous stemware.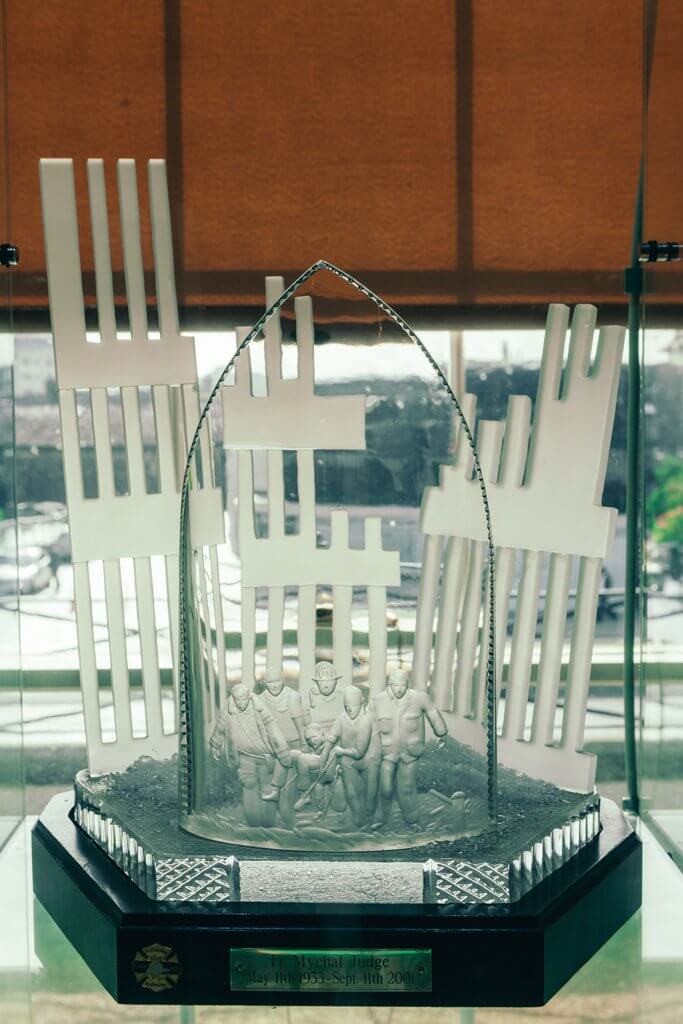 After your tour you can shop, if you're a big spender, and send home some of the elegant and opulent crystal. Even if you don't plan on spending, exploring the store is still a great way to admire the local specialty.
Admission: 12 Euro, 30 Euro for family of 4
Check out Reginald's Tower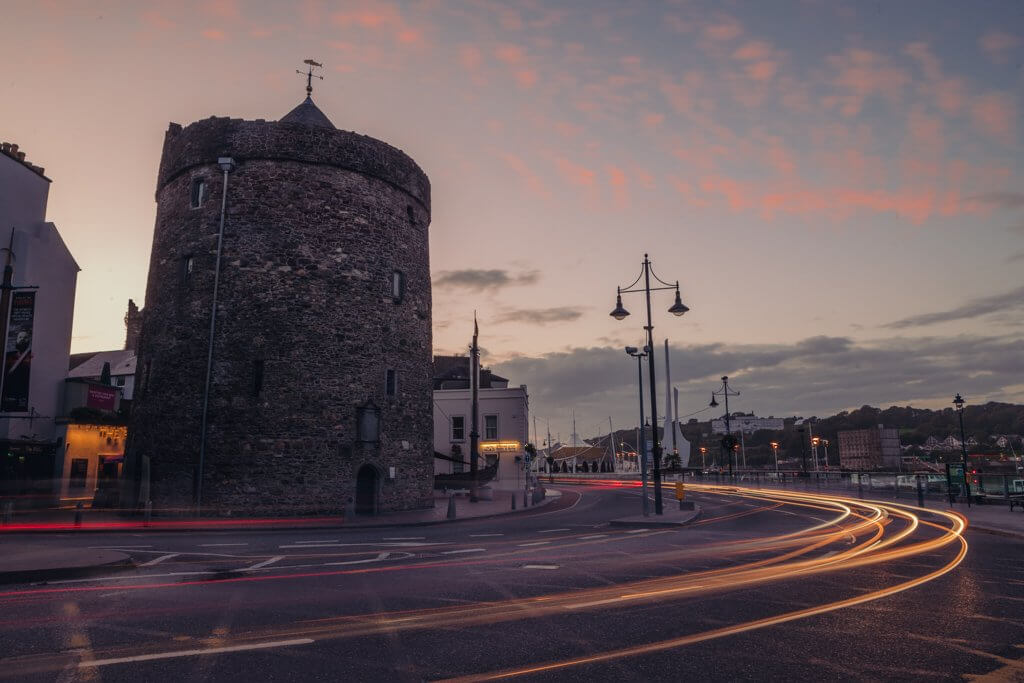 You can't miss this iconic tower at the end of the quay in Waterford Ireland. Reginald's Tower is the oldest civic building in Ireland and also the only structure to keep its Viking name.
You can explore inside and watch a historical movie about Waterford, Ireland and the tower.
Built by the Normans, the tower was part of a wall of defense for the Vikings. Over the years the tower was used as a prison, military storehouse, and even a mint. Nowadays considered part of the Viking Triangle.
Be sure to also admire the replica of the Viking longship outside of the tower as well.
For drinks and a delicious meal check out The Reg restaurant right next to the tower! Their seafood chowder was the best in town and you can also try the local Waterford bread, blaa here.
Admission: 5 Euro
Visit or Stay at the Waterford Castle
Something we regrettably missed was visiting Waterford Castle by boat. Today the castle serves as a luxury hotel and golf resort only accessible by ferry.
If you can't stay at the castle, then you can try to set up an appointment for afternoon tea.
The hotel has won numerous awards including Best Bed & Breakfast by Conde Nast Traveler in 2016. I mean how often can you really say you've stayed in a castle?
Check rates and availability here and check TripAdvisor reviews here.
Grab a drink at the Best Pub in Waterford Ireland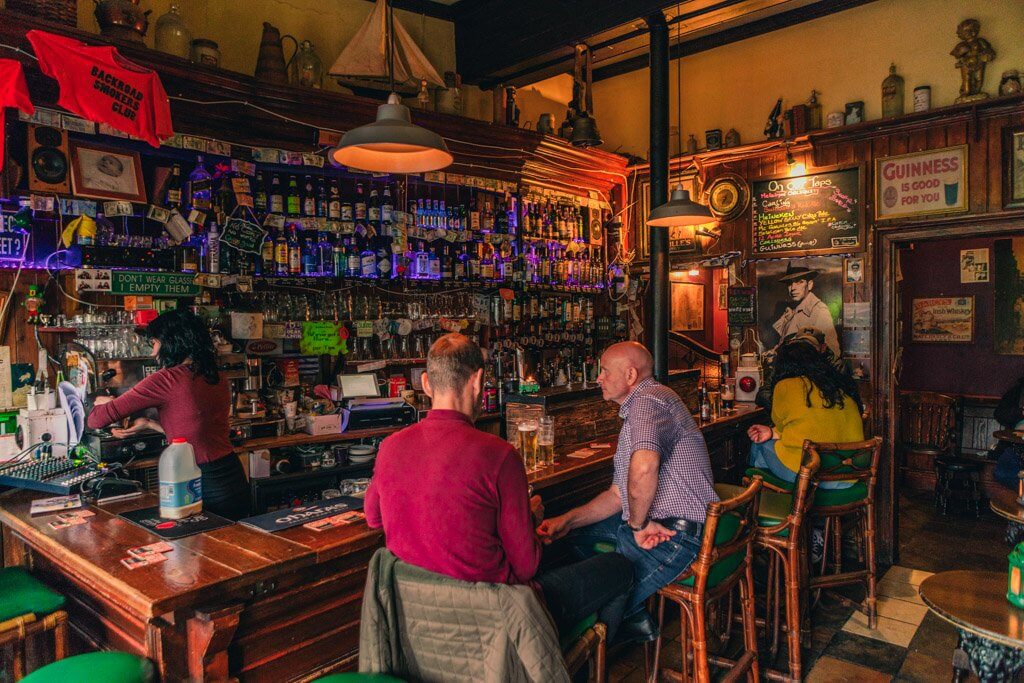 Thanks to our friend Cathriona we were introduced to the best pub in town, Uisce Beatha, which translates in Irish to Water of Life.
This small, unassuming pub turns into the spot to be in the evenings. With a great line up of live music, friendly bartenders, and great beer.
Live music typically starts after 9 pm, so be sure get arrive a bit early if you want a seat as the place gets jam-packed with a crowd of college kids and friendly locals.
Be sure to try the local brew here, Metalman beer. They have a few options to choose from, ask the bartender for the best recommendation for you!
Check out their Facebook page for updates and the latest events.
See the Bishop's Palace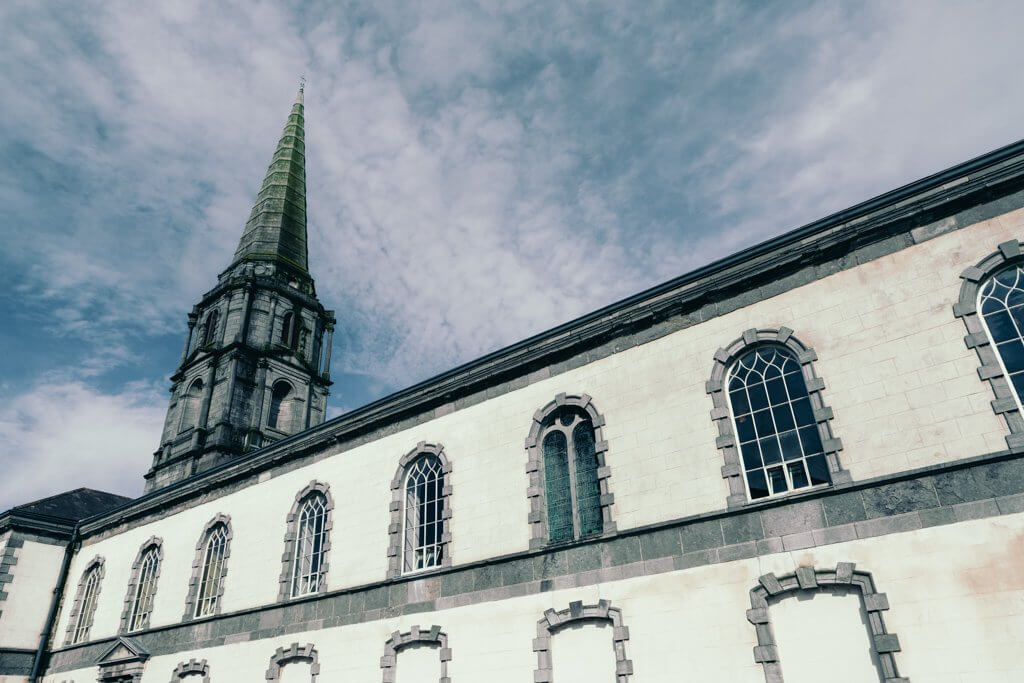 Located directly across from Waterford Crystal is the Bishop's Palace. The palace dates back to 1743 and is an open museum furnished with art, silverware, furniture, and artifacts from the 18th century.
One of the most notable pieces in the house includes the oldest piece of Waterford Crystal dating back to the 1780s.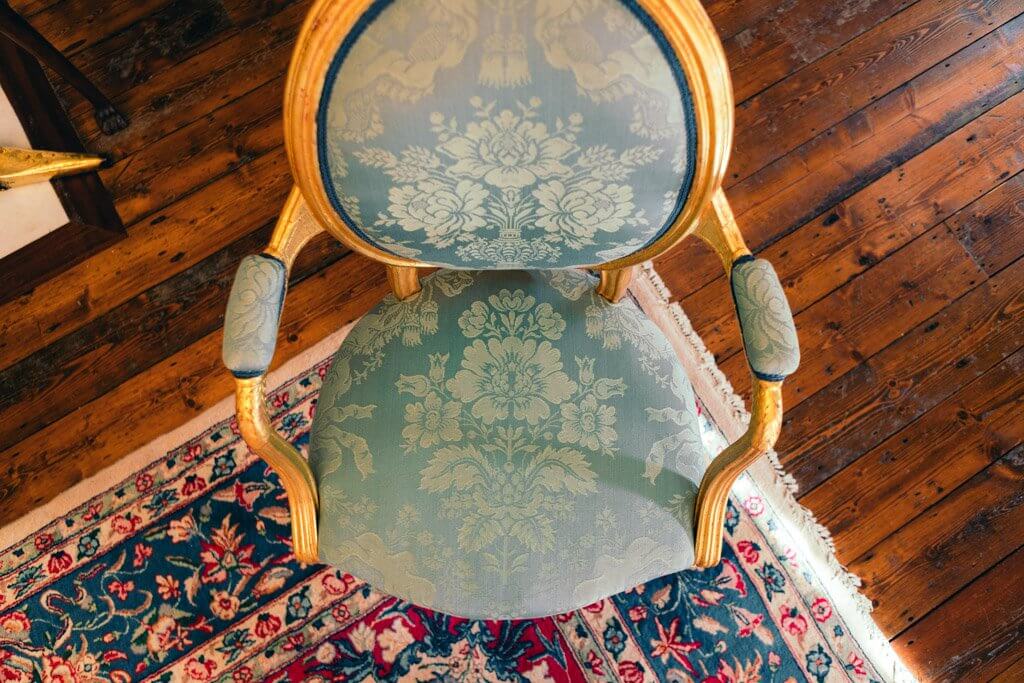 Take a guided tour or self-guide your way through the house. There is a lovely cafe on the first floor for a cup of tea and a scone when you're finished.
Admission: 7 Euro, or 10 Euro for a combination ticket with Medieval Museum.
Do a Walking Tour of Waterford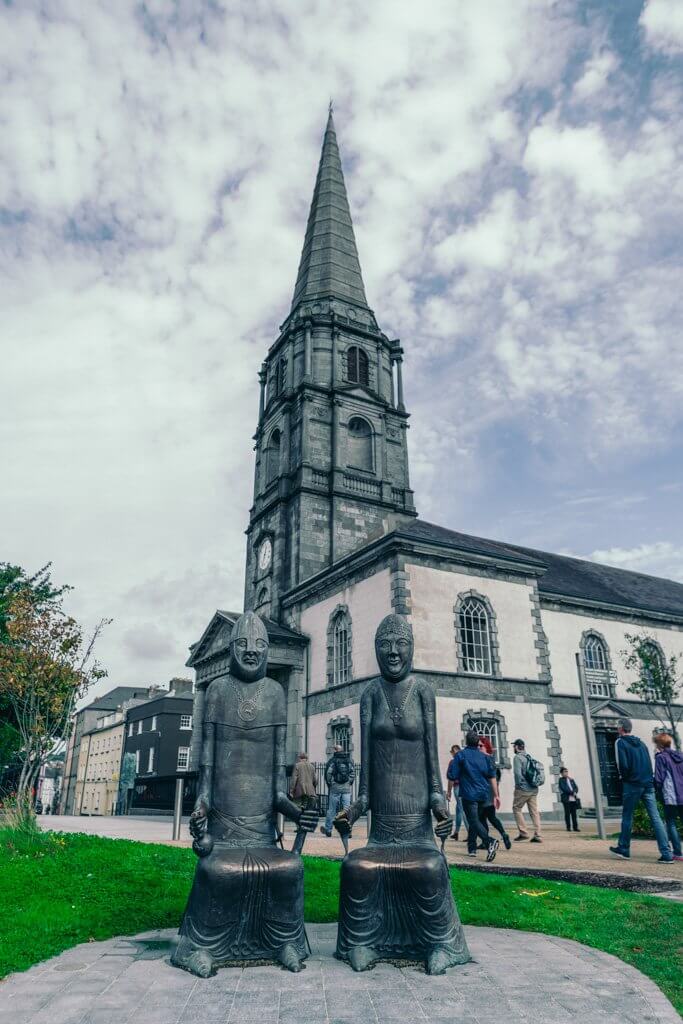 Want to learn more about Waterford, Ireland during your visit? Join a walking tour with a local historian, Jack. All the locals know him and he is the guy to take you around the city.
No tour is the exact same and Jack's witty charm comes for free with your 7 Euro ticket.
Tours start at the Waterford Tourist Office at 11:45 am and 1:45 pm and last an hour. Tours are every day from March – October.
Admission: 7 Euro
Explore the Waterford Walls Street Art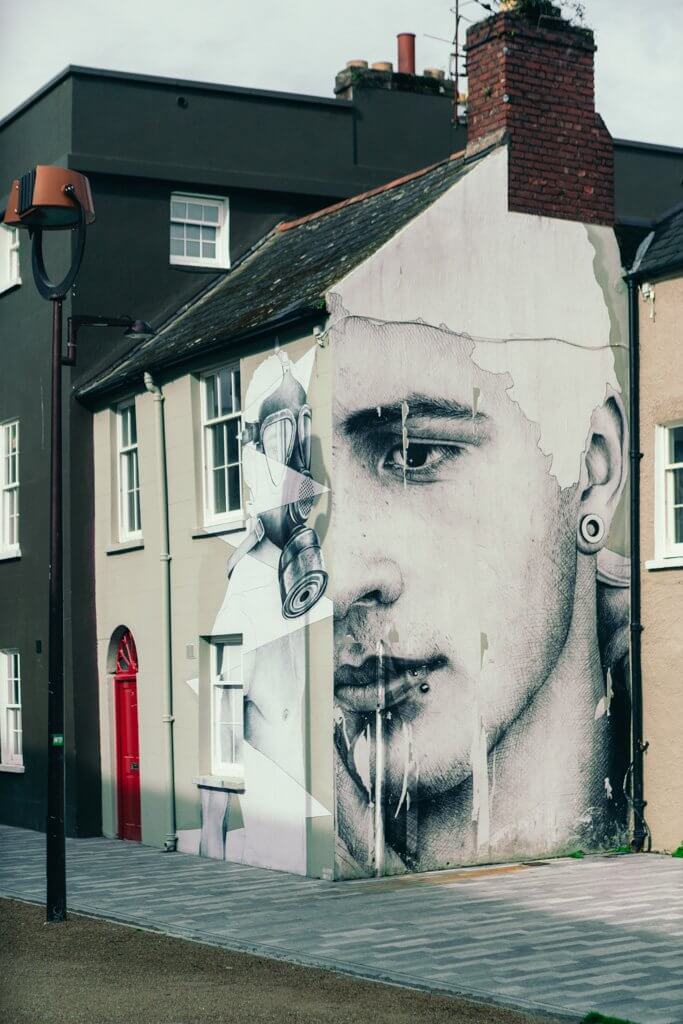 If you love street art then you're going to love what Waterford Ireland is doing to deck out their city.
Waterford Walls is an annual international street art festival where the locals invite 50+ artists to come and decorate their city with beautiful murals.
Locals put together this project to bring color back to Waterford Ireland and the walls do just that.
Grab a map of the walls or take a guided 2-hour tour to all of the pieces scattered around the city.
Bike or Walk the Waterford Greenway
An old railway now turned into a 46 km walking and biking path gives locals in Waterford Ireland the perfect place for a jog, walk, or bike ride.
This is a great option for exercise or to just get some fresh air while you're visiting the city. There are even one of the Waterford Wall murals located down here for passerbys.
Besides exercise, there is even a pub located along the greenway as well as a coffee stop at Kilmacthomas Workhouse. Don't have a bike? No worries, you can rent them at the greenway!
Nearby Waterford, Ireland
Curraghmore House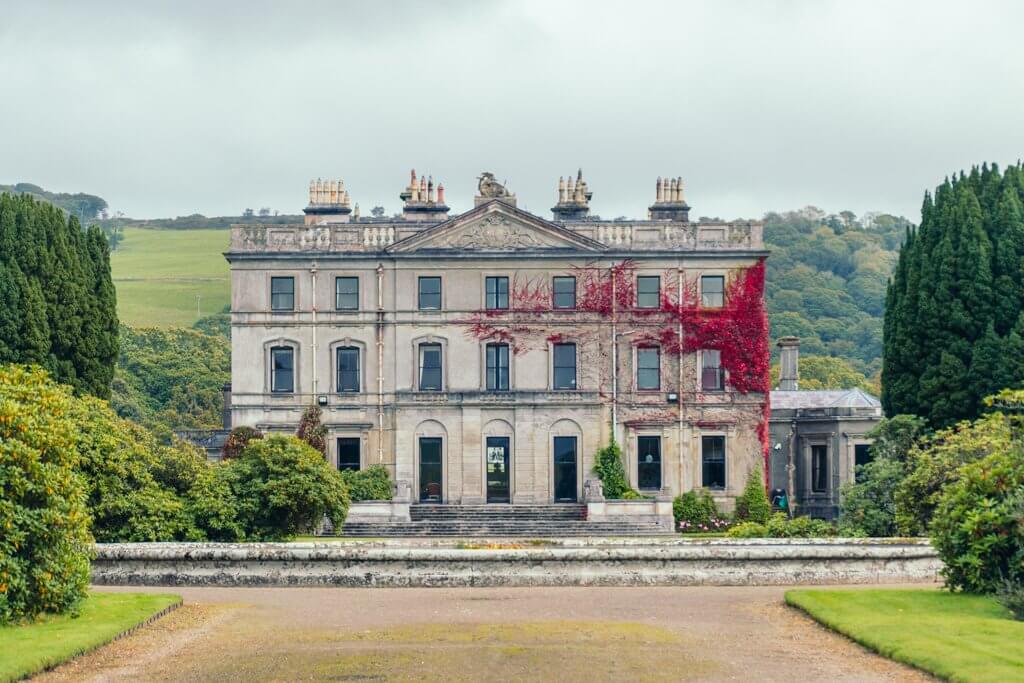 If you have time and a car, which we recommend you plan for, then make your way 30 minutes outside of Waterford Ireland to Curraghmore House.
This historical home of the Marquess of Waterford and the De la Poer family for over 800 years. The home is absolutely beautiful and you can get a private tour on the inside if set up ahead of time.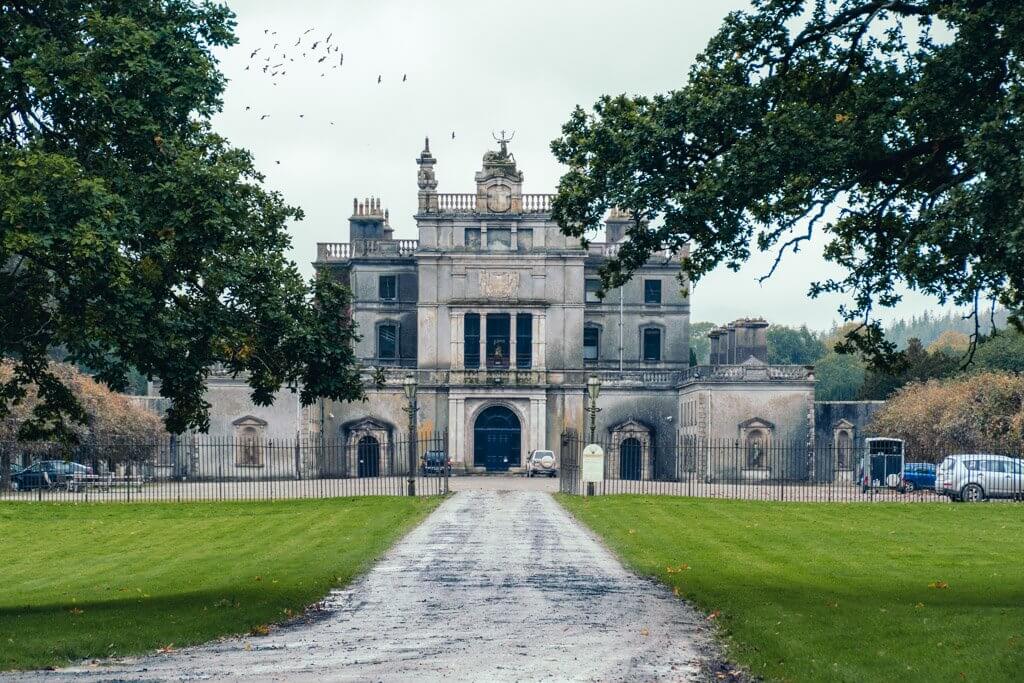 The estate is surrounded by 2,500 acres of woodland, gardens, and fields where you see horseback riders enjoying today.
It is only open from Easter until the end of September to the public if you would still like to see the house during offseason it is possible if you schedule an appointment in advance.
Admission: 5 Euro for gardens, 7.50 Euro for Shell House Tour, 10 Euro for House tour, 15 Euro for combo ticket.
The Copper Coast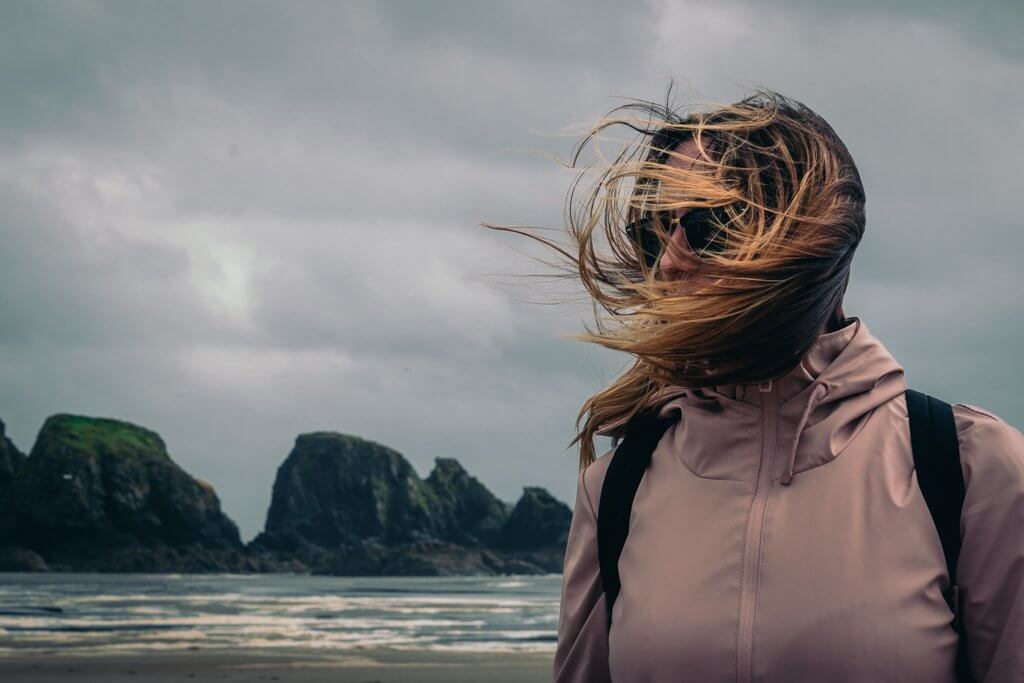 We recommend giving yourself an afternoon to drive to the Copper Coast GeoPark and enjoy the beautiful scenic coastline, cliffs, and beaches. There are even remarkable views on a blustery day like when we went.
Check out the ruins of Tankardstown and the cliffside views, Knockmahon beach and Stage Cove, beautiful cliffs and rocks of Ballydwan Bay, and the coastal cliffs and blowhole at Kilmurrin Cove to name a few of the highlights in the area.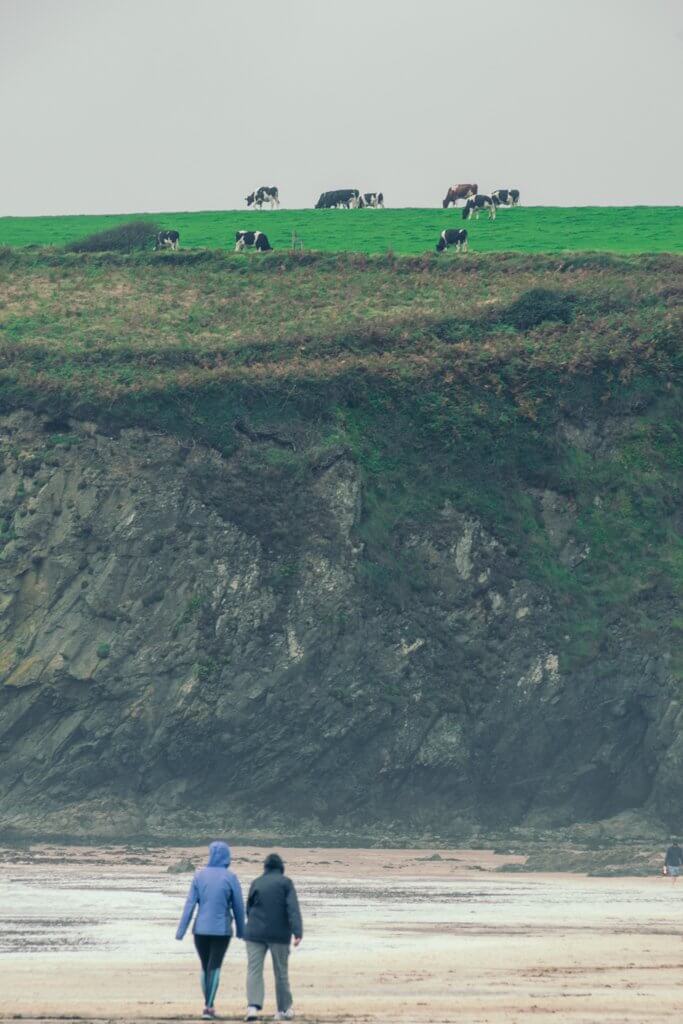 We regret not giving ourselves a full afternoon. If you need help be sure to stop at the visitor center located in a church. There is a cafe in there for a pick me up and the staff will gladly give you a map and suggestions.
Dromana Gate
A little further drive away, around 50 minutes is another site we sadly missed but would have loved to get some photos of is the bizarre Hindu-Gothic Dromana Gate. The gate was built as a drawbridge entrance for a large castle estate that just never came to fruition.
Today it is a working bridge that you can actually drive on!
Where To Stay in Waterford, Ireland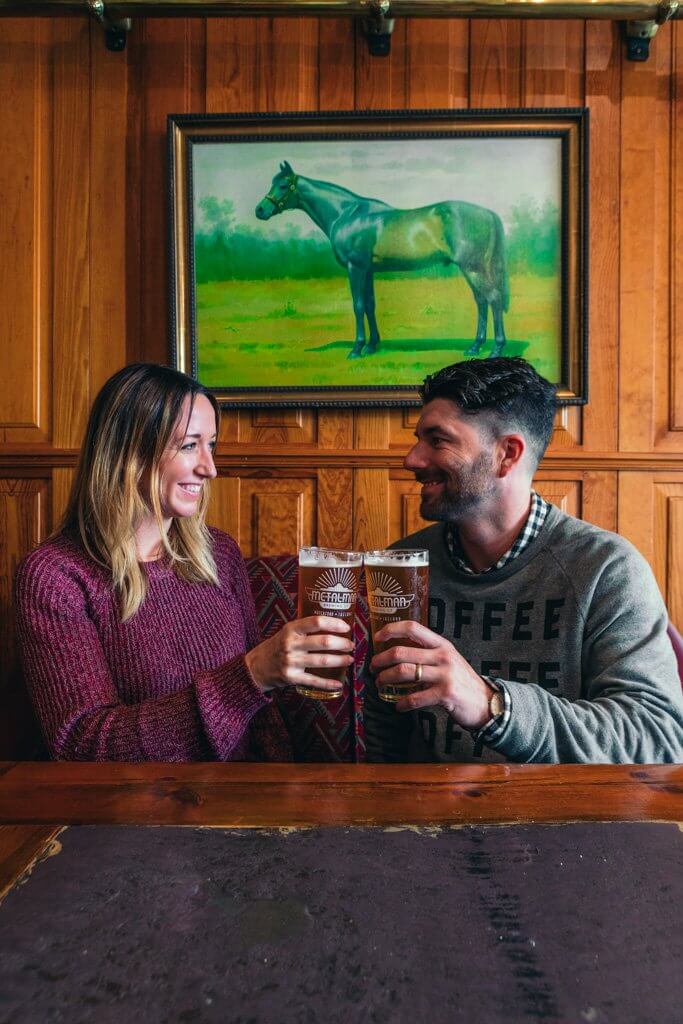 We recommend staying right on the quay in Waterford Ireland at the famous Dooley's Hotel. The hotel is family run and many of the rooms have a view overlooking the River Suir.
The location is great and the rooms were cozy. There is also a great Irish pub attached to Dooley's and is the perfect place to enjoy a pint. If you're lucky there will even be live music in the evenings.
You can check rates and availability here and check TripAdvisor reviews here.
For more places to stay in Waterford, check the map below:
What do you think are the best things to do in Waterford? Let us know!
Liked this post on what to do in Waterford, Ireland? Share the love below on Pinterest!