Arashiyama Bamboo Forest has been on both Scott and I's bucket list for quite some time. Another iconic spot gets another 4 am alarm going off. The first time we did this was for Kyoto's infamous Fushimi Inari Shrine with it's rows upon rows of iconic orange gates. This time we were headed to Kyoto's other most famous spot, Arashiyama Bamboo Forest.
We wanted to enjoy the place before the hoards of crowds arrived and to get that perfect photo of the bamboo forest with no one in it. After making a wrong turn at Albuquerque, we ended up in Arashiyama on the wrong side of the river for 40 minutes.
Oops!
We were hoping it wasn't too late now and hoping we would still have a chance to get our photos by the time we found the bamboo forest. We finally find it after high tailing it up a path in the early morning humidity. We were both drenched in sweat, it looked as if I just stepped out of the shower actually and my hair was soaking wet. Gross.
Everything was going perfectly. Maybe everything except for a few big scary bees that wouldn't leave us alone, but we got our photos, after patiently waiting for other photographers to move, we got our hyperlapse sequence, and we got our video footage of our entire morning. Awesome.
Even though we were working and gathering our content, we couldn't help but admire the tall bamboo all around us. Even with other people there you had a sensation of calmness and zen by the presence of nature all around us. We loved Arashiyama for it's serenity.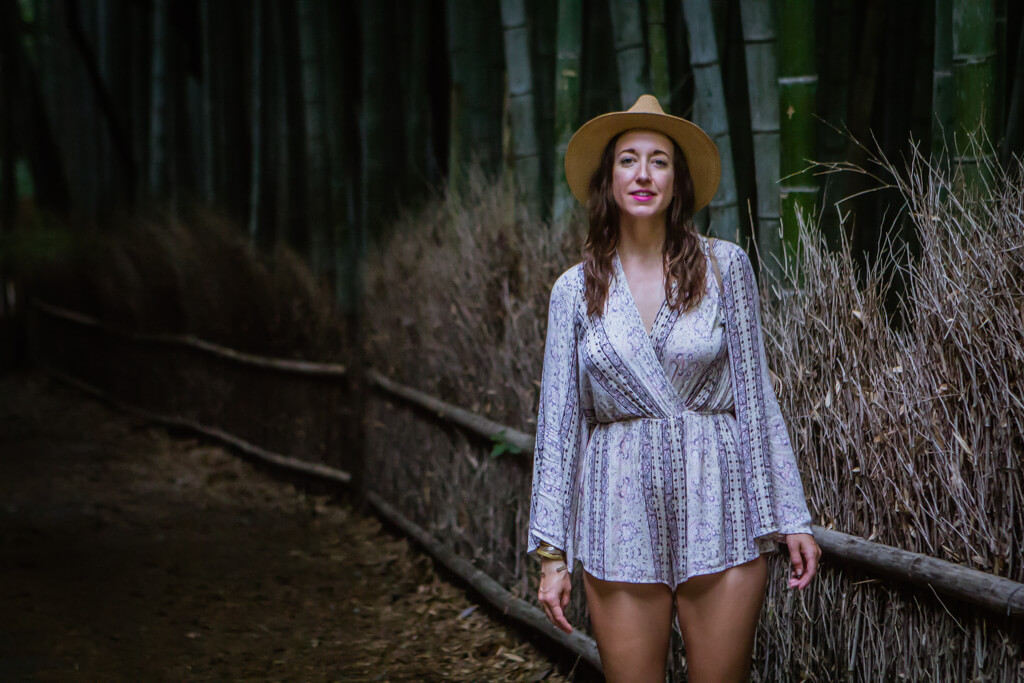 Around 8:30 enough tourists were arriving to Arashiyama that it was getting a bit difficult to shoot. That was the que to check out the Japanese macaques at the Arashiyama Monkey Forest. After paying a $5 admission, we set off for another sweaty 20 minute hike, except this time we were headed up the mountain to the forest where we can hang out with the monkeys in an open air observatory!
After a refreshing aircon break, we had made it and there were monkeys all over the place. Some were sleeping in trees, some were playing by water, some were being hand fed fruit, and some were chasing eachother inches away from your feet.
There were rules in order to enjoy the presence of the monkeys. These included rules like don't look the monkey directly in the eyes. They were all seemingly friendly except for one who was a grumpy sleeper. Scott was taking a photo of a sleeping monkey when he woke up and didn't want his photo taken. The monkey barred his teeth and charged at Scott. Scott was startled by this grumpy guy and fell getting his tripod that's attached to his backpack caught on a tree root. Stuck and scared, Scott thought he was getting bit by a monkey. Luckily, this little grumpy guy was satisfied with scaring Scott straight off his ass and moved on.
I was especially excited because I got all of this on camera! Haha, it was pretty funny especially since no one got hurt. I also got some awesome footage of monkeys running and doing cannonballs into the water and swimming around. I DIDN'T KNOW MONKEYS COULD DO THAT!
We had an awesome time at the monkey forest and we had excellent footage to show it all in a video as well.
Fast forward to the late afternoon when we got back home and were going to organize our files and clean off our SD cards. RATS, our SD card failed. All of our footage were unusable files and everything except for a photo or two was completely gone.
Ugh, after a few minutes of being upset we came up with a game plan of revisiting Arashiyama bamboo forest again. Again, we had to wake up at the crack of dawn and get our footage. Except this time we weren't going to see the monkeys again.
Luckily, a few photos of the monkeys survived. But you will just have to leave the swimming monkeys and the grumpy sleeper monkey to your imagination. I tried doodling the monkeys, but the monkeys look more like teddy bears.
We made it back and again were thankful that we were staying in Kyoto long enough to revisit and get our footage for the hyperlapse again. We could have easily discovered this when it was too late. Not only did we have a reason to enjoy this beautiful place once again, but we had what we needed.
Directions to Arashiyama Bamboo Forest
Sharing is caring! Share our graphic below on Pinterest! Thanks a million!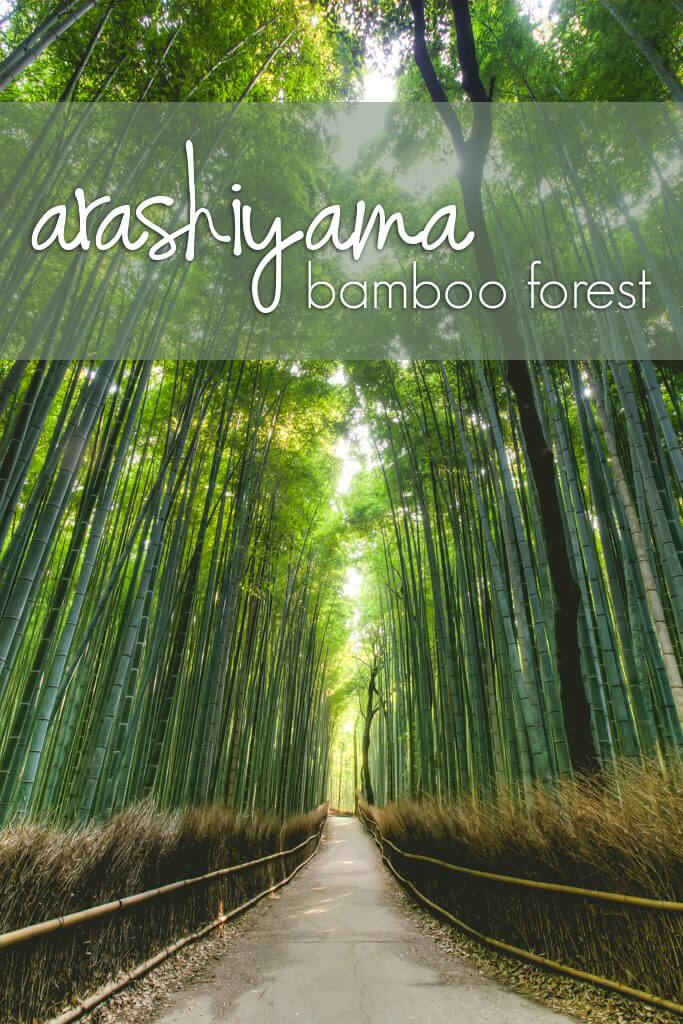 Thank you for reading, if you liked this post please share it with a friend.