Just south of Berlin is one of the most tranquil and beautiful places in the countryside of Germany. Spreewald, Germany is home to the most beautiful system of canals weaving their way in an endless maze through the forest, adorable towns filled with storybook city centers and quaint forest cottages, and gherkins!
Their slogan goes, "where the forest is reflected in the water," and you can see why. There's an endless system of canals with gorgeous still water that mirror the dense forest in its reflection. There is a calming presence here and a gorgeous landscape that was a delight to visit.
We love visiting big cities like Berlin, but what we love to do even more is escape from the city and find these countryside gems. Easily visited from Berlin, we recommend planning extra time to see and experience Spreewald, Germany for yourself, no matter the season. See our 5 reasons why you'll fall in love with Spreewald, Germany.
Things to do in Spreewald, Germany
1. Venice of Germany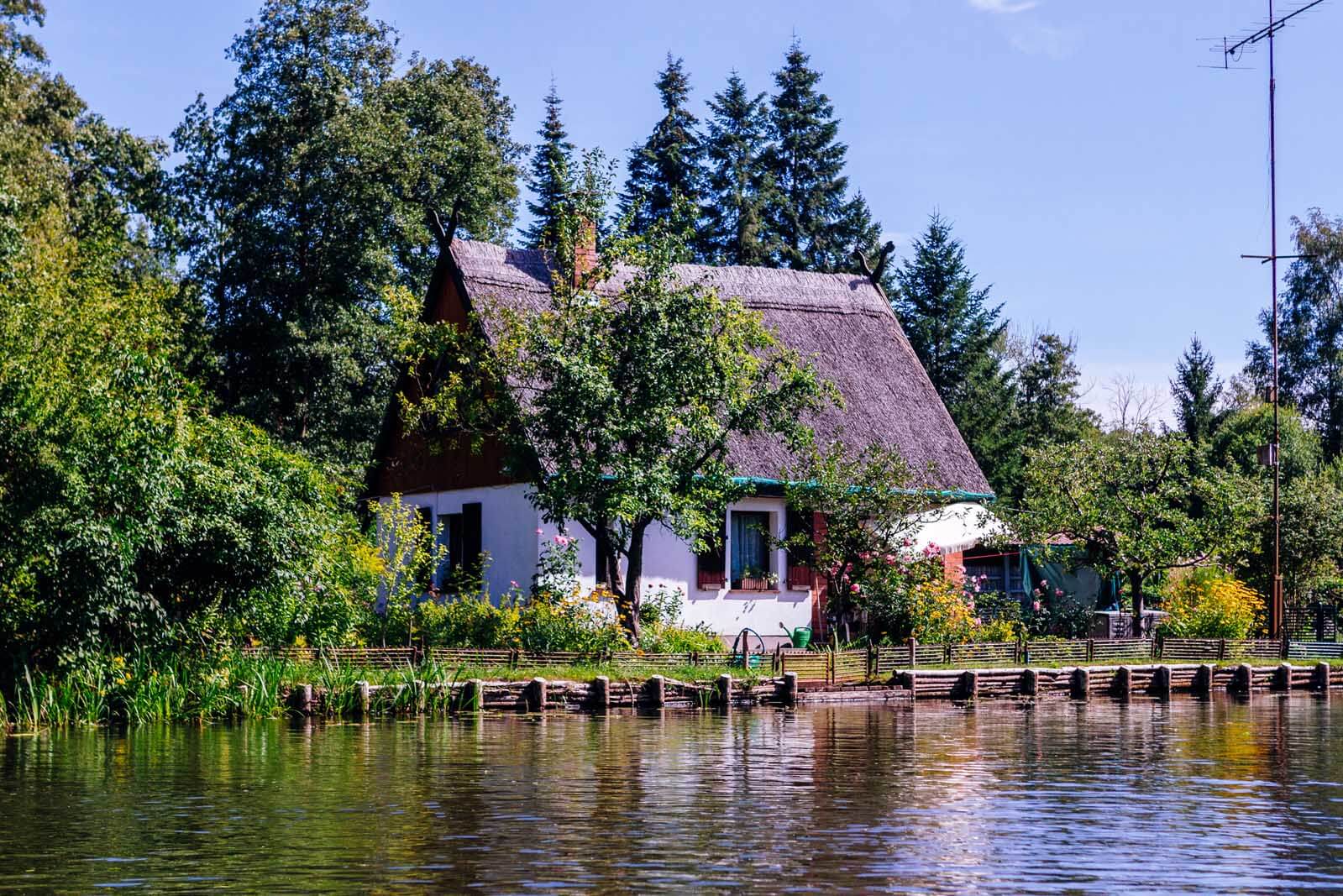 Experience the Venice of the country in Spreewald, Germany. Well, to be honest, this is a Venice on a much larger scale. There are over 1.5k kilometers of canals and waterways that run through the enchaining forest like a giant labyrinth.
Rent a canoe, kayak, or take one of the historical punt tours on a wooden boat with tables and a paddle man through the gorgeous forest and endless waterways. The boat tours hold up to 20 people and make stops along the way to buy beer or gherkins from the locals who sell them from their storybook cottages nestled right on the canals.
We couldn't believe how charming the cottages were in the forest living right on the water. The canals used to work as the main method of transportation and the locals all had their boat for their water highway. Today there are roads that connect the homes, but you can see how this intricate series of canals could be used as the main way of getting around.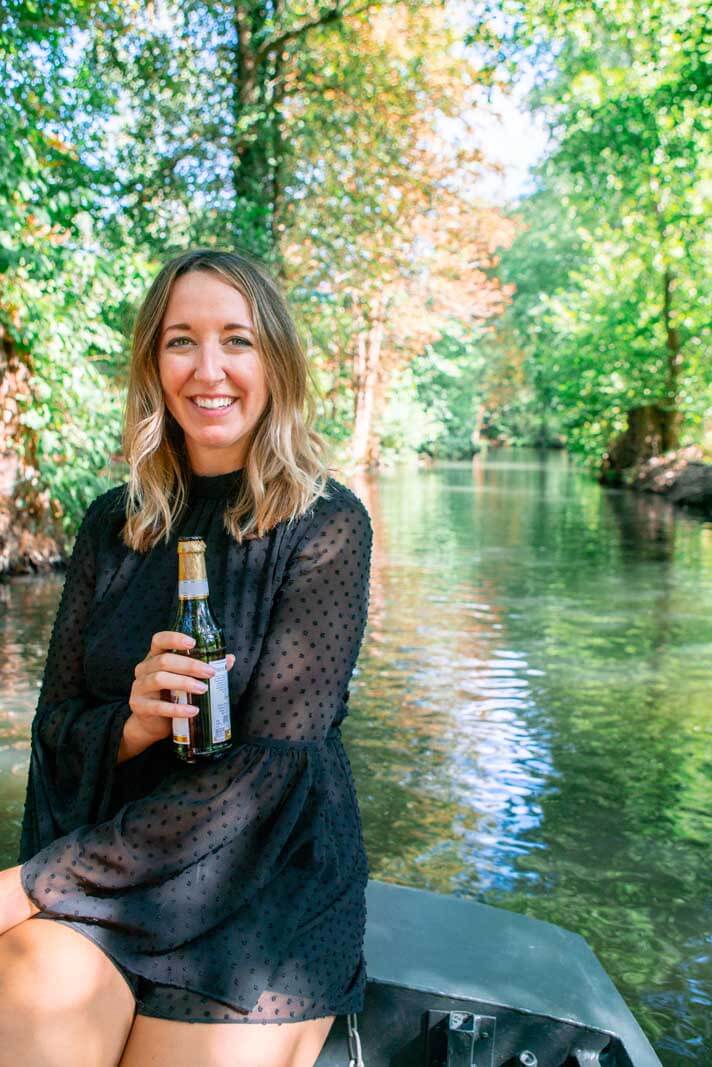 We enjoyed an hour-long journey from Lübbenau to Lehde, but you can do up to a 4-day canoe trip through the canals stopping overnight at local pensions.
Now that we have experienced Spreewald, Germany in the summer we would love to come back in the winter as we learned that when the canals freeze over you can toboggan or ice skate through the canals for the ultimate romantic winter experience!
2.Gherkins, Gherkins, and More Gherkins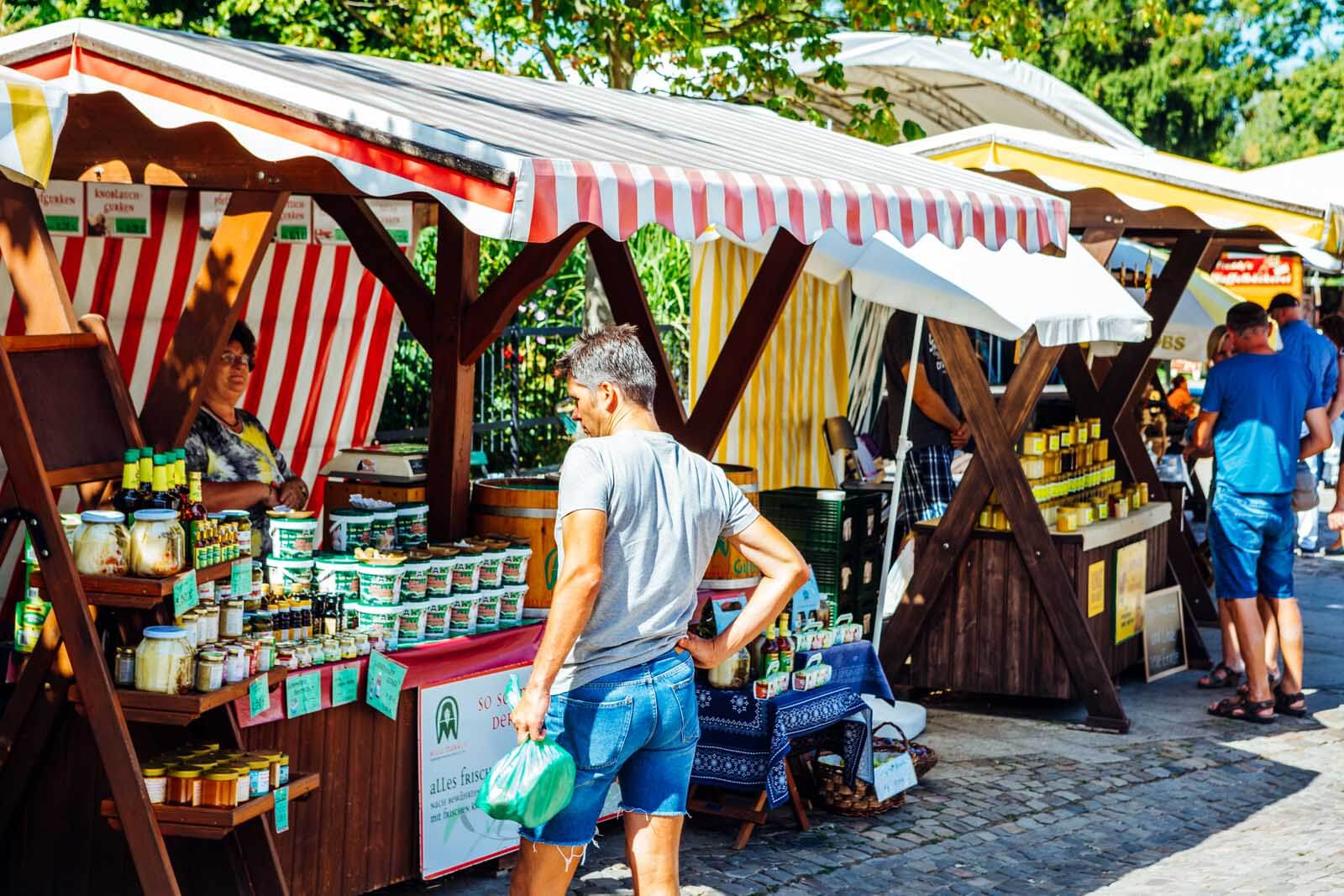 One of the first things you'll notice while exploring Spreewald, Germany is all the gherkins! Whether it's an entire strip of local vendors selling their gherkins one after another or gherkin merchandise you can't miss seeing gherkins when you're here. This is the land of gherkins, quite literally. The local crop or farming industry here are the gherkins!
You can even take a scenic bicycle ride through the 260-kilometer long gherkin path that goes along traditional local gherkin fields! We walked along a section of it and it was peaceful and beautiful.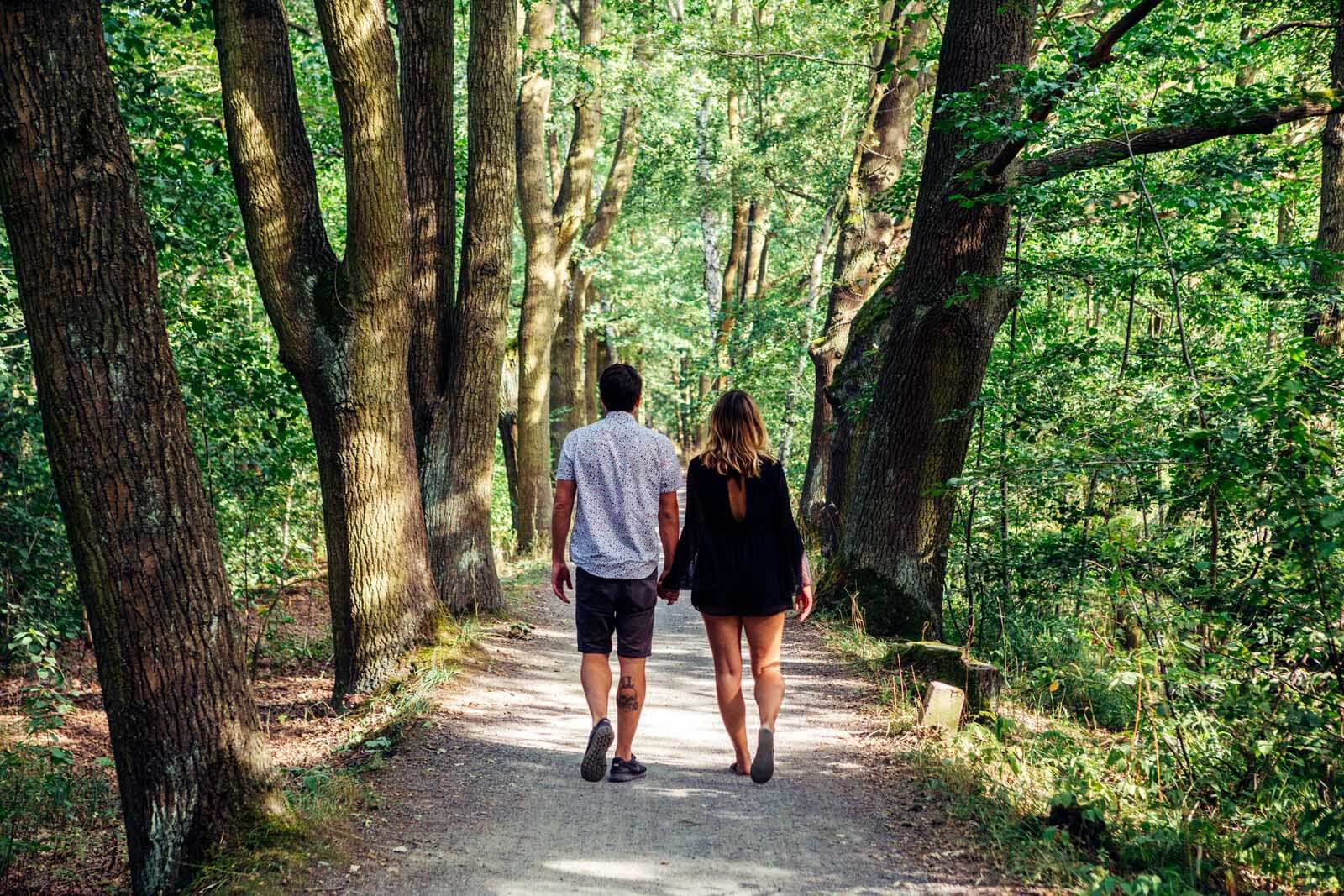 If you're up for it you can even do an entire 6-day bicycle trip doing the entire gherkin trail stopping at local guesthouses and pensions along the journey and eating gherkins at every stop.
It would be a crime not to try the local gherkins while you're here, we sampled a few and bought some to snack on. We even tried gherkin schnapps, which had a surprisingly sweet taste! It is also said that Spreewald has the best pickles, or gherkins in the world!
3. Step Back in Time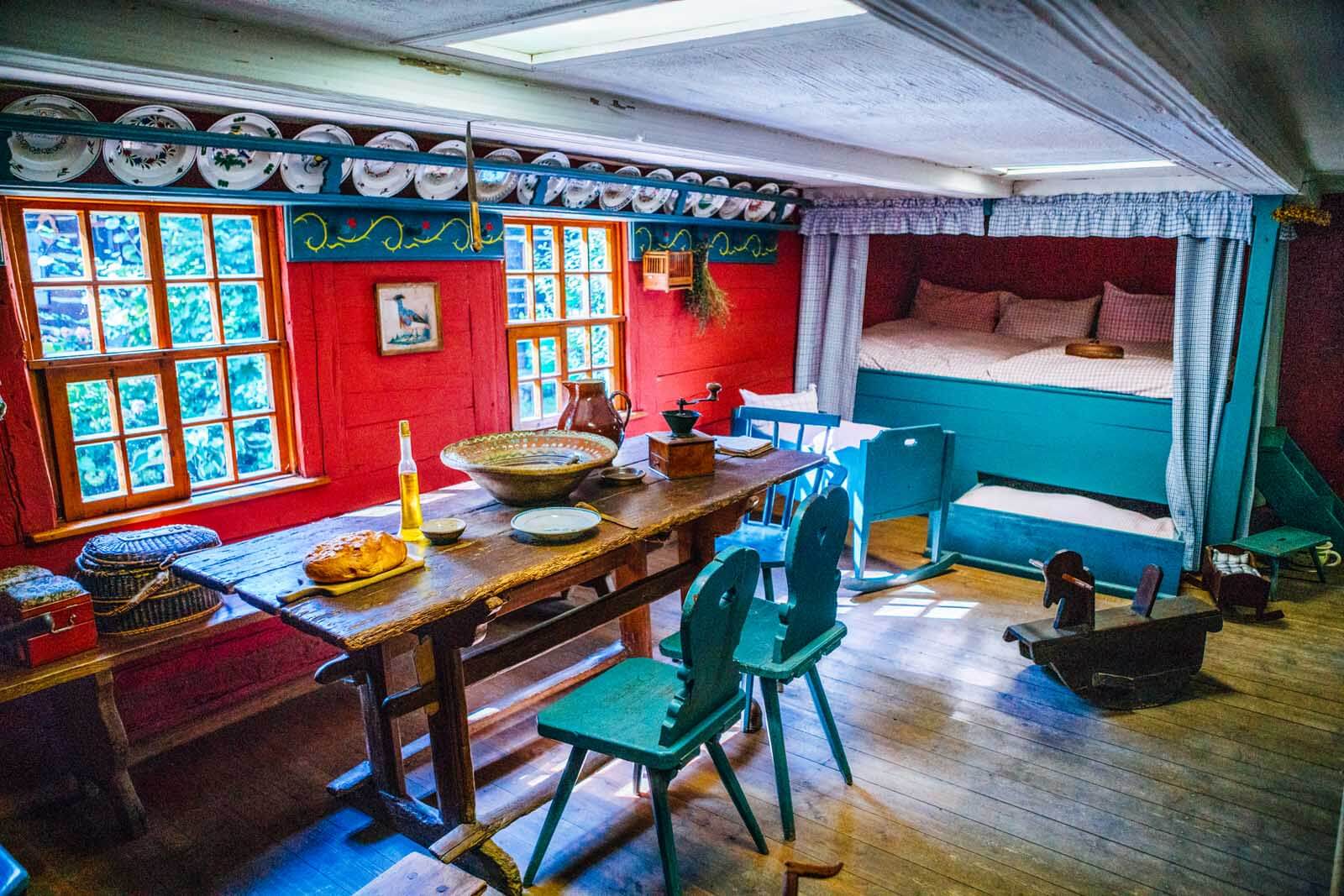 Another reason to love Spreewald, Germany is that you can step back in time to the traditions and culture of the 19th century at the Open Air Museum in Lehde. If you take a traditional punting boat tour from Lübbenau you will end in Lehde.
Walk through the museum to see what life was like for three different villages in the 19th century and learn about their different traditions and customs from their traditional clothing, homes, and married life!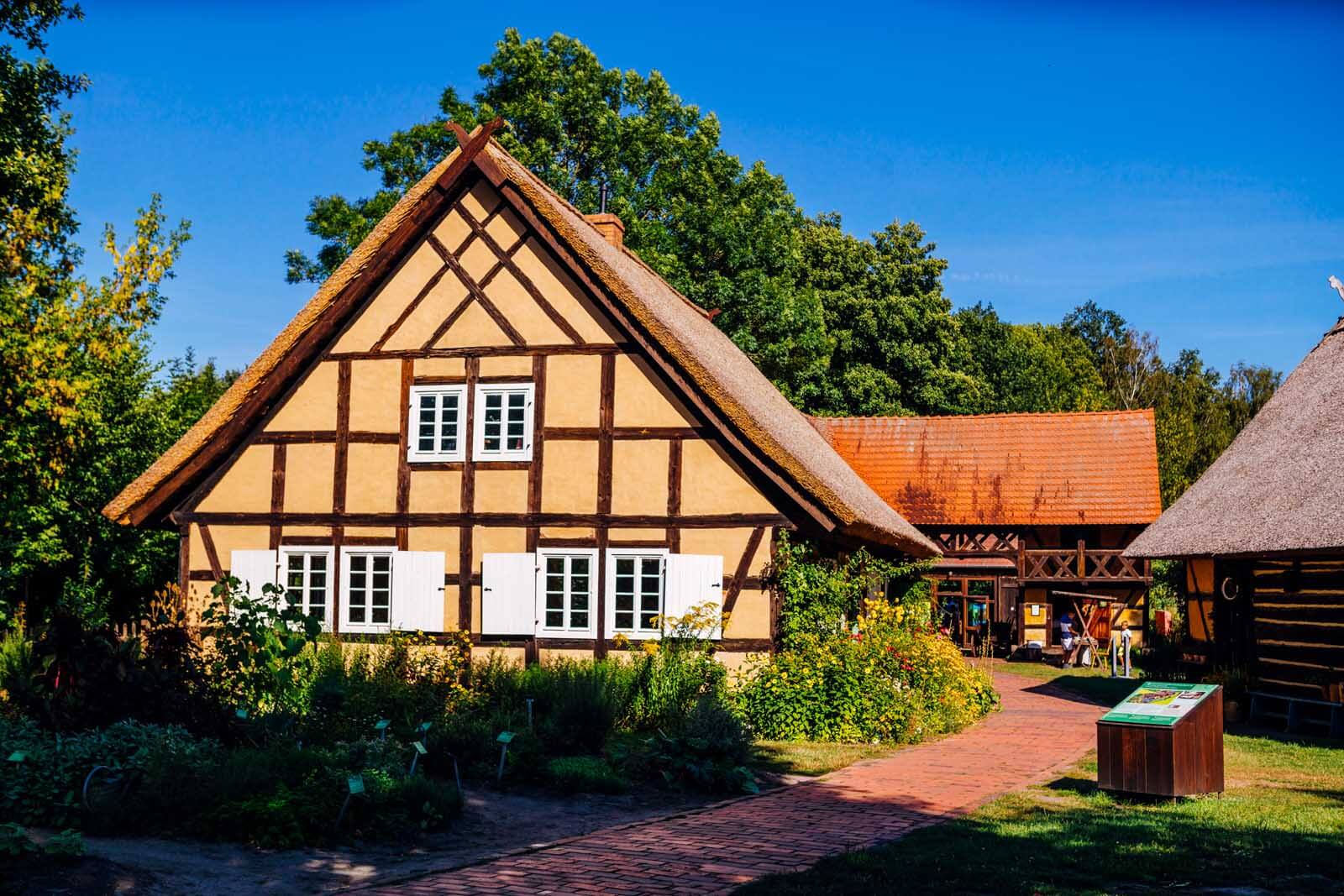 We were fascinated to see the original homes, two of the four on display are the original homes from Lehde, the other two are the originals from nearby villages that have been relocated here for the open air exhibit.
We found the first Lehde farmhouse to be the most interesting since the giant bed slept the entire family of 12 sitting up! Imagine having to share a bed with your husband, in-laws, and all your kids!
And if you're up for it you can try out the interactive exhibits that are the common and everyday chores before electricity like fetching water, hand washing clothing, and churning butter.
4.Charming Town of Lübbenau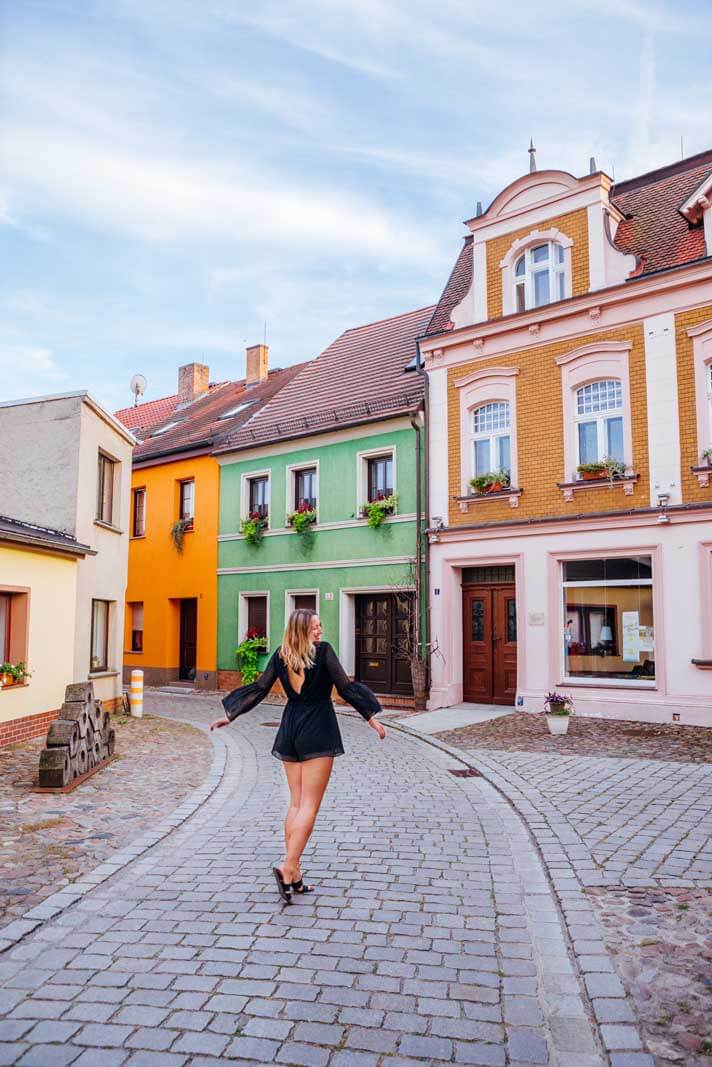 Another reason to love Spreewald, Germany would be the incredibly charming town of Lübbenau. This is where we were based for part of our trip through Brandenburg and just fell in love at first sight. This historical town has a beautiful town center with colorful facades and little alleys full of more charming homes and art installations all over the city from a festival a few years back.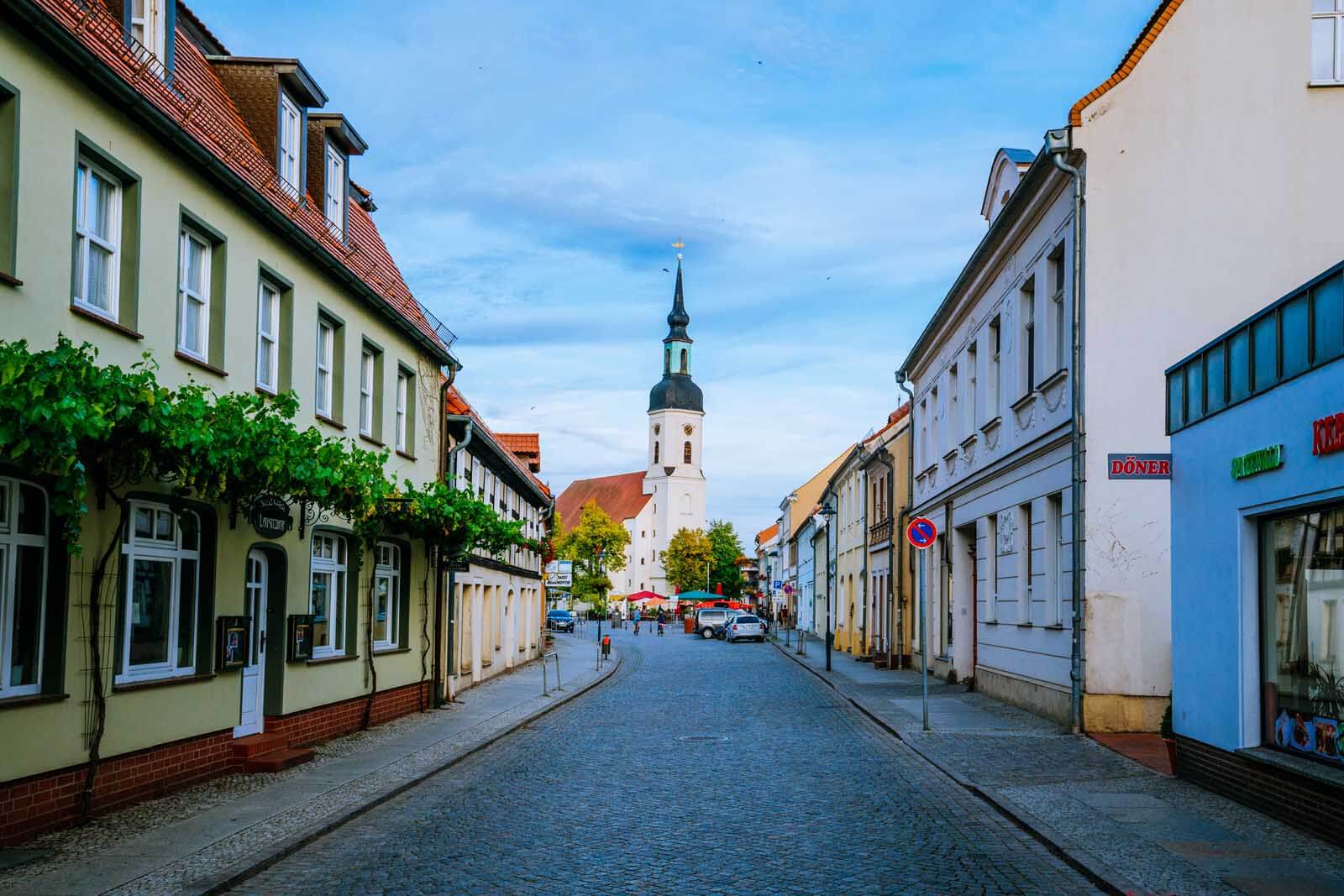 Then there's the marina where you can find gherkins galore and all the traditional punting tours and houseboats as well. If you have time, check out the beautiful castle and park in town or the city walls from the middle ages. Walk your way through a section of the gherkin bike path to feel secluded in nature surrounded by trees and peace and quiet.
5. Spreewald, Germany has a UNESCO Biosphere Reserve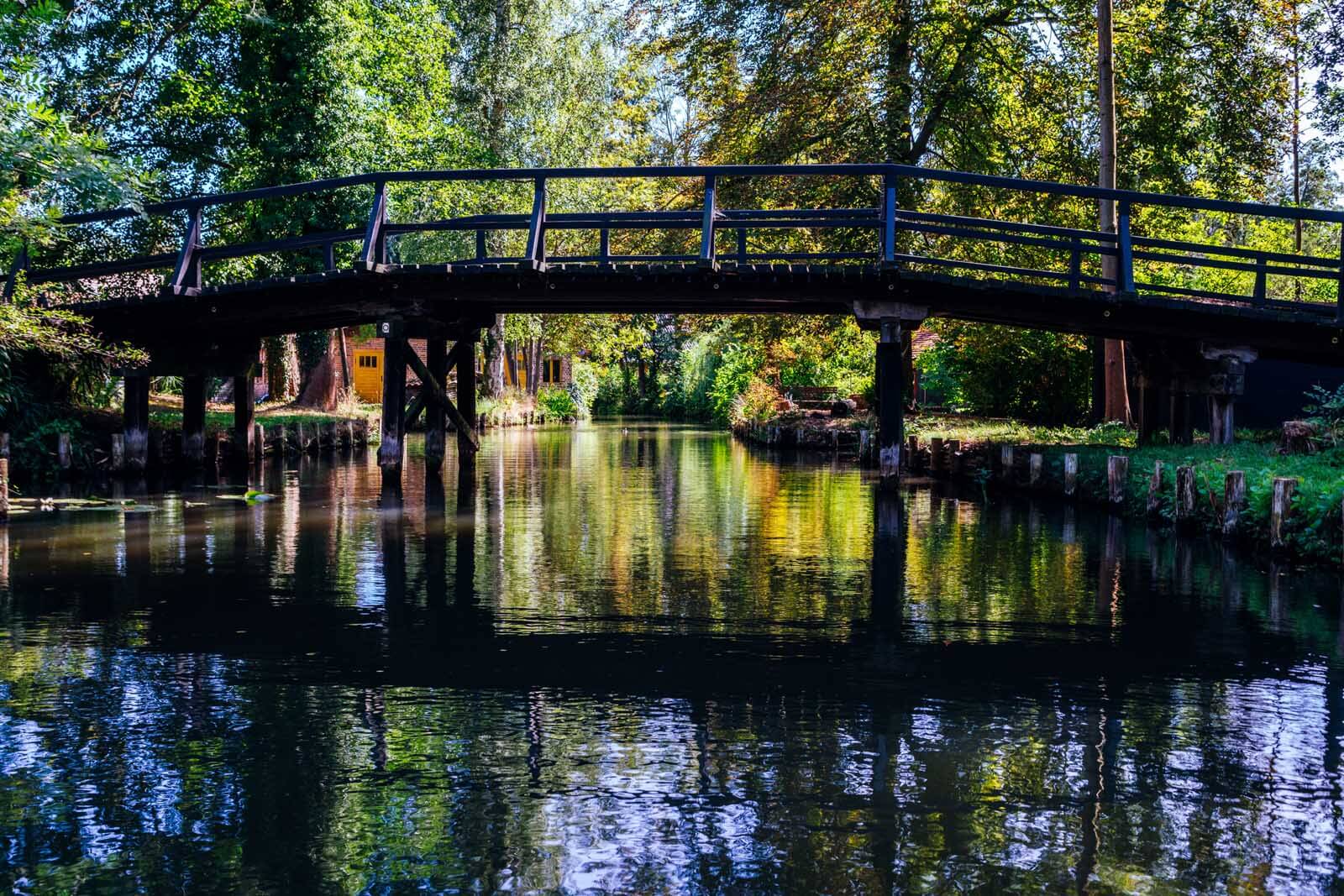 Another reason to love Spreewald, Germany is that the area has its own UNESCO Biosphere Reserve and is one in fifteen in the entire country. There are three different visitor centers for the biosphere, we recommend visiting the House for Man & Nature in Lübbenau.
Some of the features of this biosphere reserve include the canal system we love so much and the local animals and plants that call this area home including toads, sea eagles, and otters.
Where to stay in Spreewald, Germany
There are many amazing places and options for where to stay in Spreewald, Germany. We highly recommend Pension Spreewelten directly connected and located at the Lübbenau train station. We found this pension to be fascinating as each room had its own theme and artists painted and designed each room to be unique. Our room had a woodland theme with beautiful paintings and details. We were able to peek into a few of the other rooms and one that really stood out would be the train-themed room that made you feel like you were in an old train with bunkbeds! Had we not been married and sharing a bed I would have definitely chosen that room for its uniqueness and quirkiness! The location is great and just a 5-8 minute walk to the town center and the boat landing. When it's time to leave you couldn't have a more convenient location right there at the train station.
See Reviews on Trip Advisor here
---
Liked this post about Spreewald, Germany? Bookmark for later or share the love below on Pinterest.