Nong Khiaw left us in awe. A small, two road town lined with delicious restaurants, inexpensive guesthouses and bungalows that have spectacular sunset views. Nong Khiaw (also spelled Nong Khiew, Nong Kiew, Nong Kiau or Nong Kiao) is separated the scenic Nam Ou River and connected via a bridge that gives way to spectacular views of limestone cliffs of dizzying heights that impressively jut out as if trying to pierce they sky. Nong Khiaw has the kind of landscape you would expect to see in a movie.
Vibe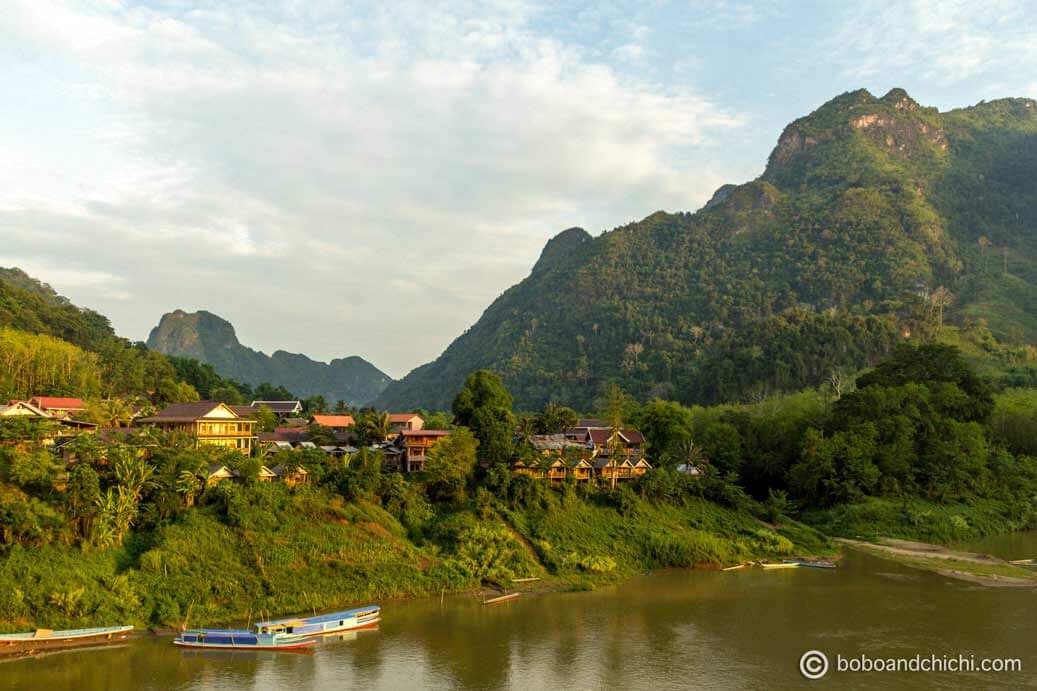 Nong Khiaw's vibe is extremely laid back. This is a place for those looking to do treks, enjoy sunsets, or just relax. The sleepy town is a perfect place for any and all activities. Whether you just want to relax in a hammock with a beer, enjoy some stunning sunsets, or pretend you're Rocky and look down on Nong Khiaw from the viewpoint.
What to Expect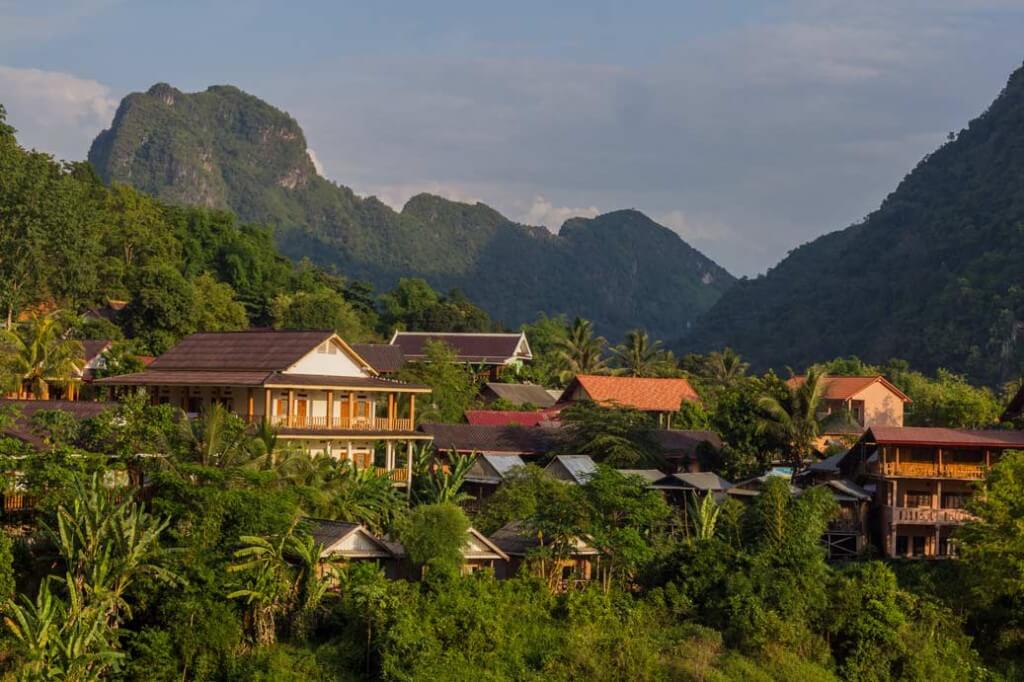 If you're looking for a place to party, then don't come here. Nong Khiaw is a sleepy town with magnificent views. But besides that, there isn't a whole lot going on. To us, that's the beauty of this place. Nong Khiaw is a great place to spend a few days enjoying the scenery, catching up on work, and getting away from crowds of people. The locals are friendly, the guesthouses are nice, big, clean, affordable, and have decent wifi. Nong Khiaw is still unspoiled from tourism, but will probably change in the future. There is no way a place this beautiful can be secret for long.
Activities
Enjoy the Sunset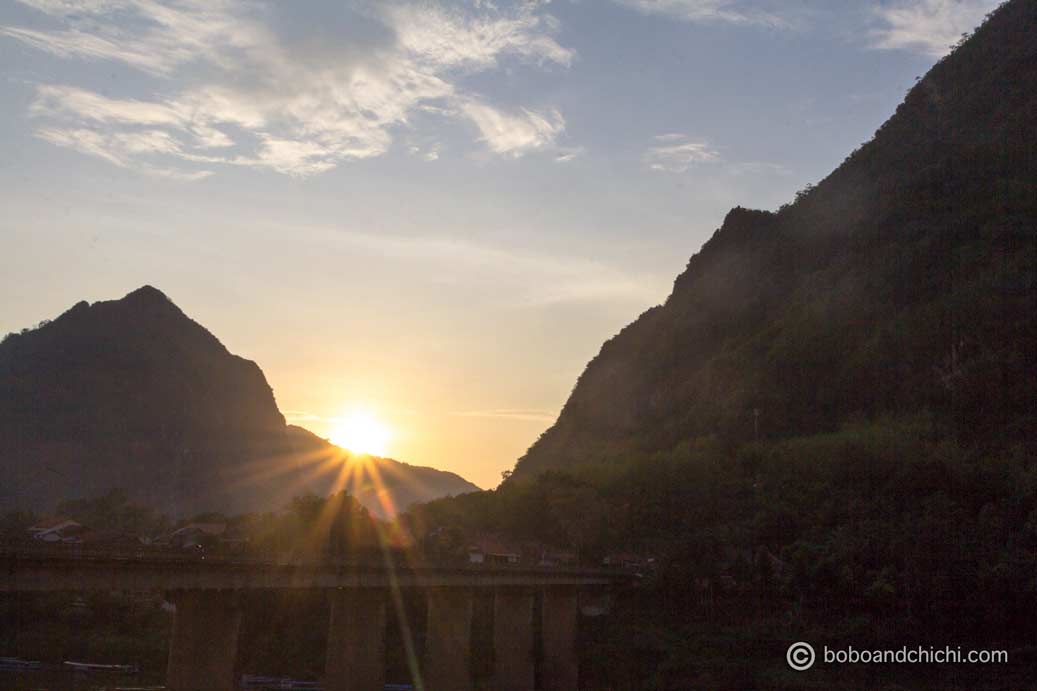 Maybe it was the time of year we visited, but every night the sunset seemed to out do the one before. From atop the viewpoint hike or enjoying a cold beer in a hammock on your bungalow porch, no matter where you were the sunsets were simply gorgeous.
*Note: if you watch the sunset from the viewpoint make sure you bring a flashlight for the climb back down.
Viewpoint Hike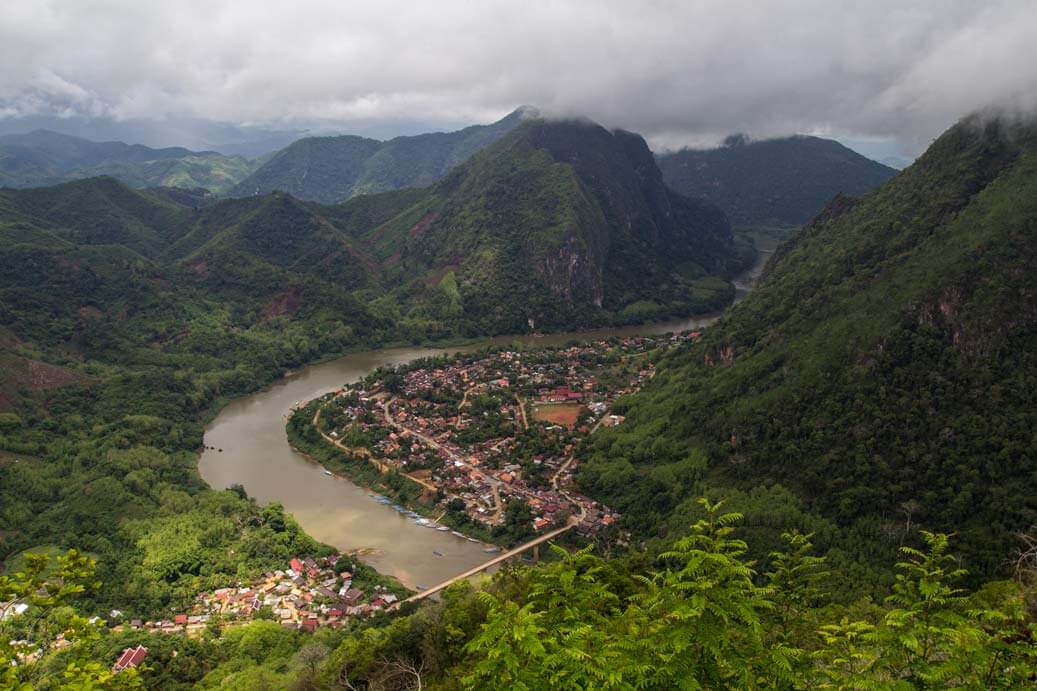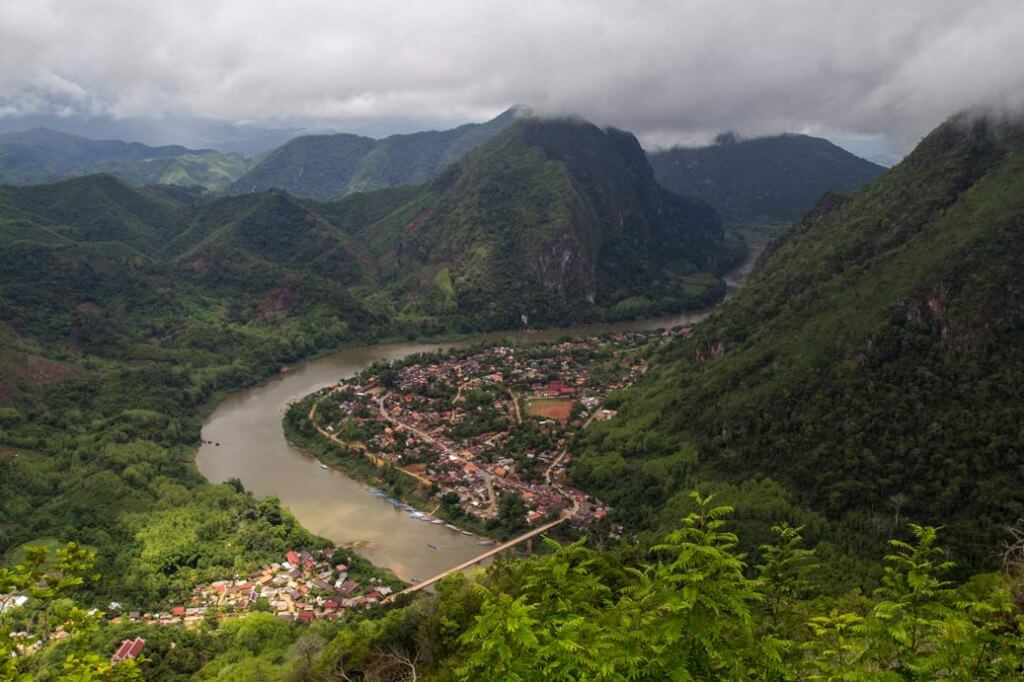 The highlight in Nong Khiaw would have to be the View Point hike. It's 20,000 kip/person to hike the 1.5 hour journey up the mountain where you will set your eyes on spectacular panoramic views of the nearby mountains, Nam Ou River, Nong Khiaw, and another nearby village. Be prepared to get a leg workout and sweat your butt off, but it's all worth it when you reach the summit. It's possible to trek to the viewpoint for sunrise and sunset as long as you bring a flashlight. We loved it so much we did it twice.
Hike to the 100 Waterfalls
Tony Wheeler, the co-founder of Lonely Planet, did the 100 waterfall trek with Tiger Tours awhile back and posted about it here. It didn't seem like it was much to do but it is an option nonetheless.
Hike to the Caves
There are two caves in the area to visit. Tham Phatok cave is about an hour and half walk south of town and costs 5,000 kip to enter. Bring a flashlight.
The other caves are an hour walk north of sunrise bungalows. Go there to get started. There is an unpaved path along the river. The entrance is 10,000 kip.
Kayak
It's also possible to book kayaking trips up the Nam Ou River and guided single or multiple day treks. These were a bit pricey for us, considering we have seen way cheaper comparable activities in Southern Laos in places like Thakhek and the Bolaven Plateau.
Relax
Sabai Sabai offers massages and herbal steam baths in the village. The herbal steam bath wasn't available during the hot season. But you can get a relaxing massage all year long for 50,000 kip.
Head Out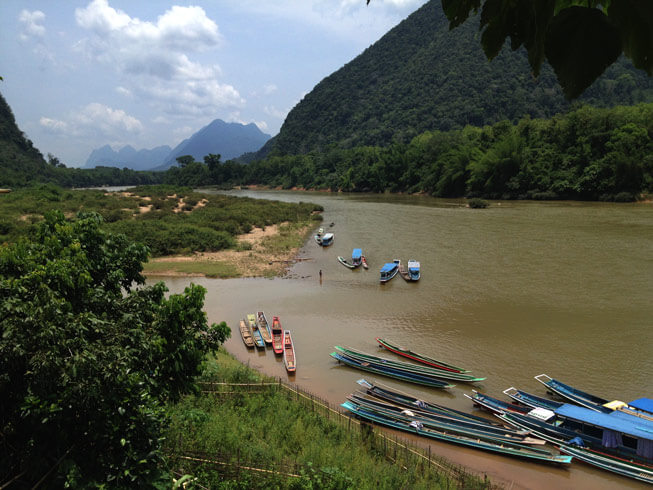 You can ride a boat 1 hour up the Nam Ou River you and head to the even sleepier, more remote town of Muang Ngoi Neau and spend a night or two there before heading even further north, or return back to Nong Khiaw.
Overview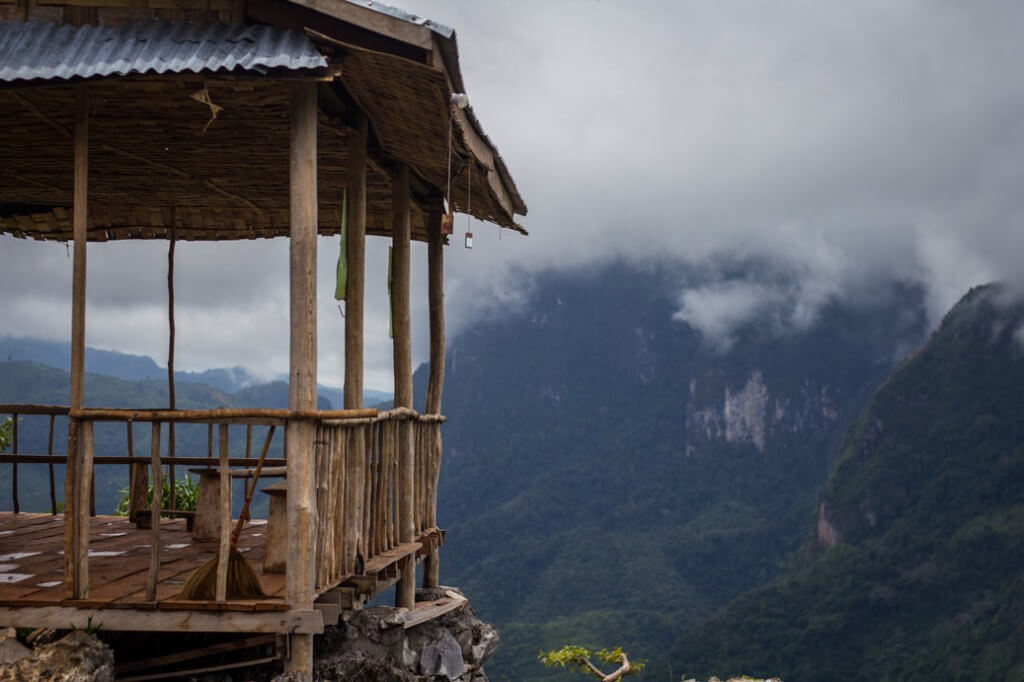 If you're a nature lover, like to get away from the crowds, enjoy small villages and gorgeous mountains than you should make a point to see Nong Khiaw. We were impressed with the sunsets and views and would have stayed over a week if we didn't already have plans.