O
ur goal with BoBo & ChiChi is to figure out ways to make people realize that they absolutely can start traveling the world, or planning their dream getaway, or epic adventure RIGHT NOW. We don't always know how to say it but we are learning along the way.
In this post we want to share with you an epic month long adventure through Southern Laos, that only cost two of us on average $50 a day or $25 a person. This is to get you out of thinking you need tons of money to go on a vacation.
Imagine how awesome that is to have a month long vacation chasing waterfalls, exploring caves, motorbiking across a country or doing whatever you want for less than the price of your monthly rent.
It's a lot easier than you would think. The biggest hurdle is changing your location. That's why we headed out to S.E. Asia, a place where your dollar can get you far. The country we are highlighting for our first budget breakdown is Laos.
The first stop of our month long adventure in Southern Laos was a
Backpackers Paradise called Don Det
located in 4,000 Islands (Si Phan Don). Laos is a landlocked country but the mighty Mekong River runs through it and is so big that there are islands inside of the river. This quiet little island is a perfect getaway with $5 bungalows with wifi and hot water (sometimes hot), delicious food, and two breathtaking waterfalls. Some may also enjoy the easily attainable and affordable marijuana sold just about everywhere.
We stayed here a week January 29th – Feb 4th for a total of $329.03 cents. An average of $47 a day. Our biggest expenses were food and the cost of getting to and leaving the islands. Can you imagine taking a week long vacation with your best friend and the two of you eating out for every meal and only spending $200 in the states? That's 3 meals a day, 7 days a week for two people. A total of 42 meals totaling $200.41 or $4.77 a dish. We could have even eaten cheaper if we wanted too. The proof is in the pudding check out the expenses below.
After relaxing in 4,000 islands we headed up north to Champasak. A tiny town that boasts stunning mountain and riverfront backdrops as well as Wat Phu. Which is one of the best preserved Angkor Wat sites in the world. The town is extremely cheap, safe, and quiet. If you have ever visited Angkor Wat you know how amazing these temples are, but you also know how crowded these places can get. Champasak is practically a ghost town in a beautiful countryside.
We were in Champasak February 5th-8th and spent a total of $201.99 here. You can see the overview and total breakdown below if you'd like. But again most (over 50%) of it is food. The other major expenses are getting to Champasak and leaving. Transportation is almost always one of the biggest expenses you will have. That is why we like to travel slow and recommend that for other travelers who have the time. Check out some stunning images of Wat Phou here.
After a couple days of catching up on some R&R in Champsak, it was time to really begin the adventure by getting motorbikes and completing the Bolaven Plateau Loop in search of waterfalls.
The Bolaven Plateau loop is 200-400km (depending on your time frame) ride through the middle of nowhere in Laos. On this epic motorbike ride of freedom we saw ethnic tribes that smoke tobacco out of banana leaves, tasted some of the best coffee in the world at Jhai Coffee Plantation in Paksong, where waterfalls flow like champagne, and if you made time visit the 15 waterfalls on Tad Yauisca!
There are not too many places in the world where you can rent a motorbike and get a nice hotel and still spend an average of $48 a day. Imagine trying that at home. There's no away you could afford an adventure of this magnitude for under $50 a day at home.
In addition we spent a lot of extra time doing this loop. We made two different three day trips to a tranquil waterfall ridden town of Tad Lo. We also lost a day because in Pakse I lost my camera charger and had to rent a motorbike to go back to Pakse and buy a new one for almost $50 :(. We stayed in Tad Lo the second time because we just really wanted to relax our bones after our ride and hated the town of Pakse. So you can actually spend less money and time here if your schedule doesn't allow which can save you some money as well.
Like previously you can see our budget breakdown overview as well as the nitty gritty details itemizing every penny we spent doing the Bolaven Plateau loop in the tabs below.
Our 6 days of riding through the Bolaven Plateau was a blast that left us hungry for more. So we ventured further up north to Thakhek and did another motorbike loop. This time we were riding through majestic mountains that we could vividly imagine dinosaurs must have once roamed. It was the backdrop for the Thakhek Cave Quest, a total of different 5 caves.
Finally it was time for the beast, the grandaddy of caves. Kong Lor Cave. The last leg of our trip was a 180km motorbike ride to literally the middle of nowhere through some of the most breathtaking scenery we've ever seen. After almost losing my keys while taking photos, we were getting close to the Mac-Daddy of caves in Laos. After resting our bones we headed north to explore the infamous Kong Lor cave.
We took a 45 minute boat ride through the dark as night cave that had us on the edge of our chairs the entire time. For just $12 that boat ride was one of the most amazing experiences of our lives. It was time to head for the road and make our way over the border to Thailand.
We had some other less noteworthy stops on this leg of the trip. Not mentioned is other activities in Thakhek, two days in Savannakhet, and leaving for Thailand. But we still ended up spending under $50 a day and you can see through our photos and posts what it was able to afford us. An adventure of a lifetime that is unbelievably attainable. You don't need to be rich to have your dream getaway, maybe just change the location a bit. There are beautiful places all over the world yearning to be explored.
Here is a breakdown for this leg of the trip. There are a lot more expenses for bus travel and rentals than we mentioned above, but they are less noteworthy places.Not mentioned is other activities in Thakhek, two days in Savannakhet, and leaving for Thailand but the expenses are. If you want to know all the nitty gritty details just click the tab on the right for the itemized breakdown.
Not only was this an amazing month long adventure with my best friend, but this once in a life time journey only cost a whopping total of $1,414.65 for us both combined! That's $50 a day for a couple. Imagine doing something like this at home! The cost would be outrageous. This is why we want to encourage people all over to get out there and travel. The vacation of your lifetime is more attainable than you think!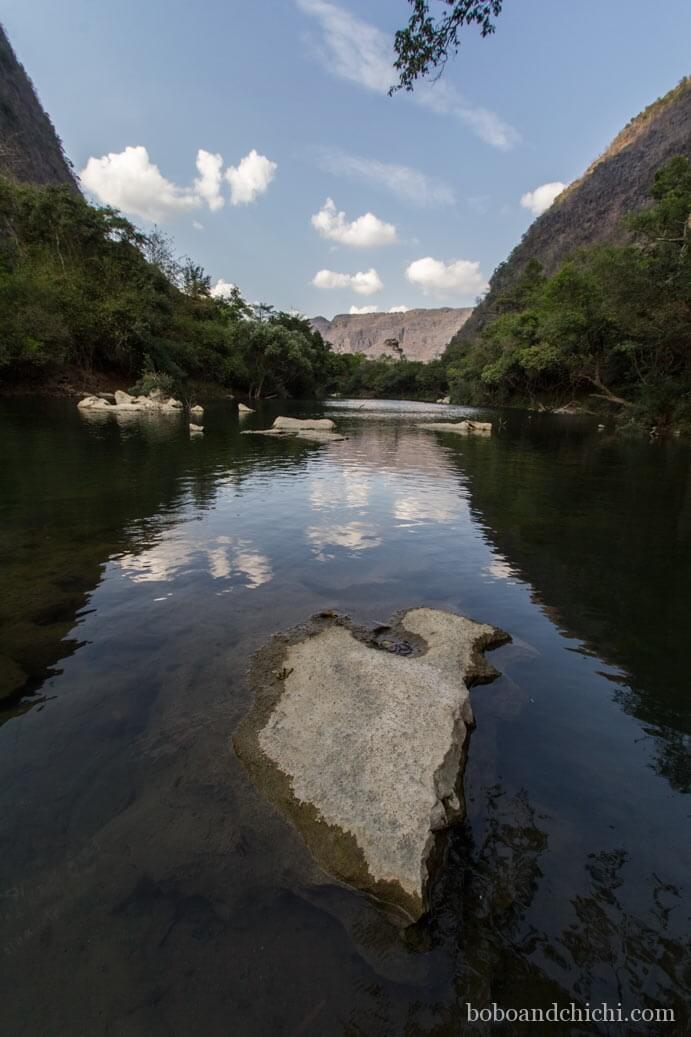 The biggest expenses are food and travel. You need to eat, so the best way to make your money last longer is to travel slow because the slower you can afford to travel, the cheaper it will be.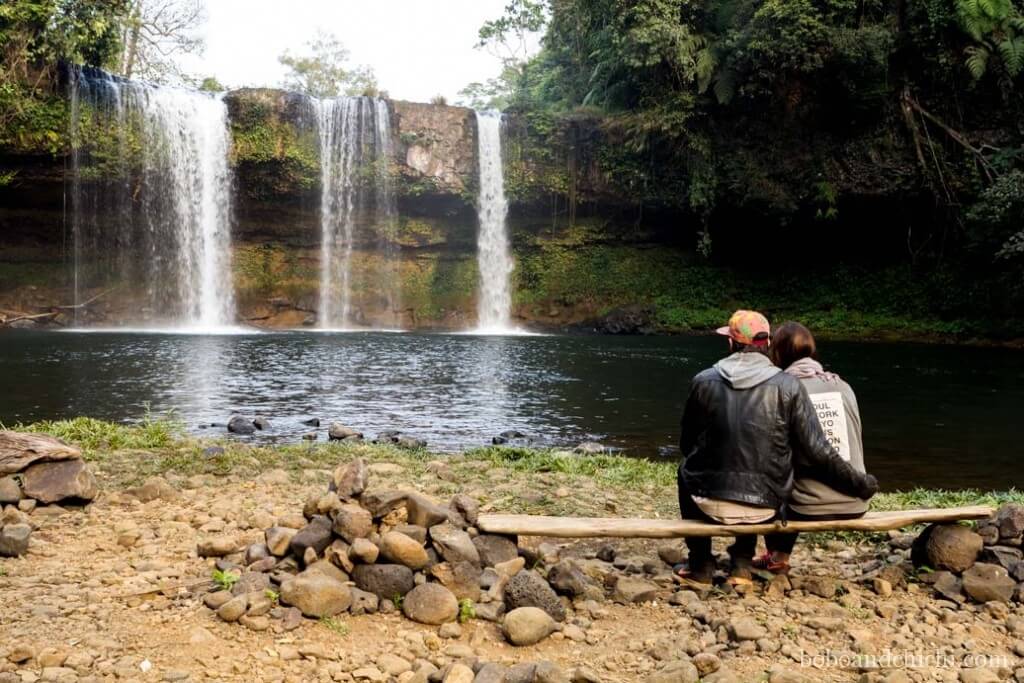 If you are planning a trip to Laos you may want to read the 4 Must See Sites for your Southern Laos Itinerary. If your ever in any of these areas and have any questions, leave them in the comments below or message us on facebook. We want you to have the best time possible.
Need more inspiration? Check out this post on backpacking Laos for everything you need to know before your trip.
  If you liked this post and want to see more like it, consider liking our page on
facebook,
following us on
twitter
, or seeing our latest photos on
instagram
.
*Please remember all photos on this website are copyrighted and property of Bobo&ChiChi. Please do not use them without our permission. If you want to use one of them please contact us to ask first because we'd be absolutely flattered and would love to share. Thanks!