South Korea has tons of amazing cities and regions to offer outside of Seoul. As a matter of fact, we have compiled a great list of things to do in Korea outside of the capital city. Many visitors come into Seoul and see everything this rich, historical city has to offer then leave the country.
If time is on your side we strongly urge you to try and see at least another city in Korea to experience more of the local culture and beauty this country has to offer.
We have put together a list of where to stay in Korea in response to our list of 27 places things to do in Korea outside of Seoul.
Busan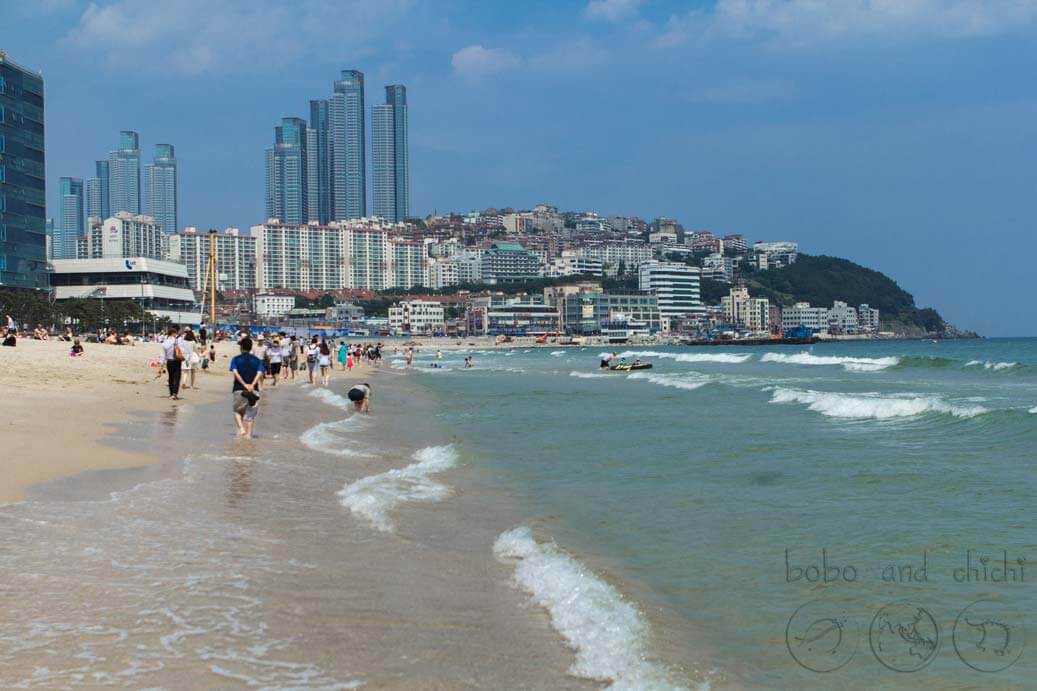 What to see:
The second largest city in the country and one of the best places to stay in Korea has almost just as much to offer as Seoul. This coastal city has plenty of beaches, great shopping, beautiful temples, great seafood, hiking, and seasonal events. Check out our tips for the best things to see in Busan for first timers!
Province:
Gyeongsang
Where to Stay:
Ibis Ambassador Hotel Haeundae Beach is a great location if you want to be centrally located in Busan, not only are you by the famous Haeundae Beach but you are just steps away from great food and a subway stop.
---
Pocheon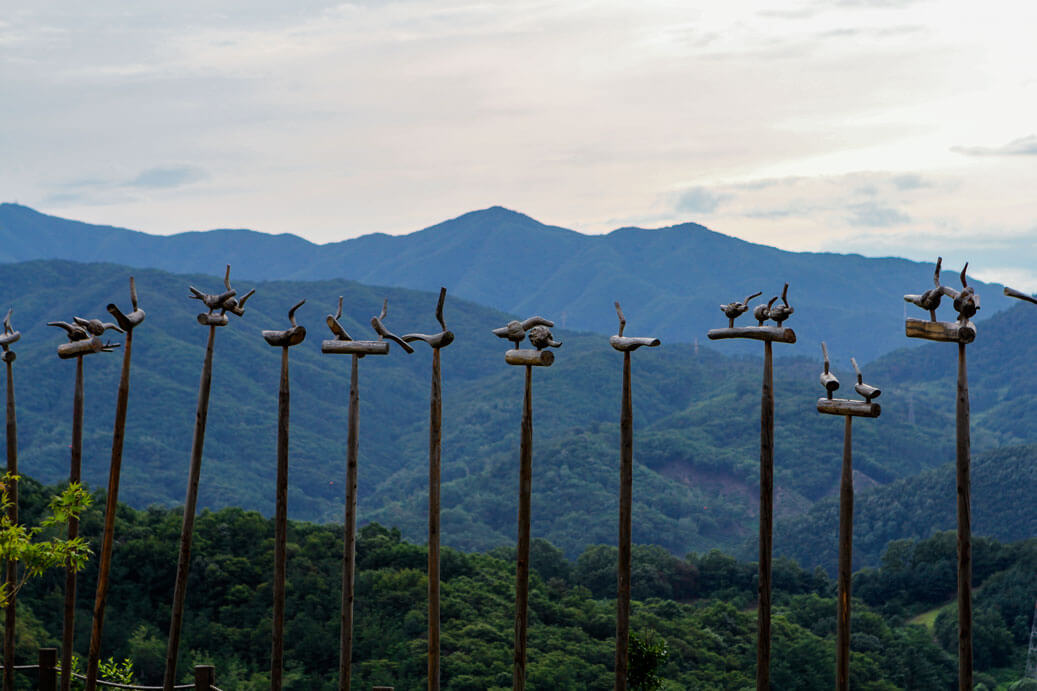 What to see:
A beautiful escape closely situated to Seoul, yet far enough away to enjoy the peace and quiet of the countryside and the epic views of the clean air and mountain range. Check out Pocheon Art Valley, an old rock quarry turned into an art installation and beautiful place to explore with different events throughout the year, Herb Island, the most random theme park ever, or even a Penis Restaurant!
Check out a day trip to Pocheon including Herb Island and Pocheon Art Valley, you can purchase tickets at a discount here.
Province:
Gyeonggi
Where to Stay:
Unfortunately, Pocheon isn't the easiest place to navigate without a car. You will be required to take the bus if you are unable to rent. The best area to stay in between Seoul and Pocheon would be near Uijeongbu Station (subway line 1) and grab a bus from here. The best value room here is Hotel Yaja Uijeongbu Station, the rooms are uniquely decorated and may be Korea's answer to the infamous Madonna Inn.
---
Jeonju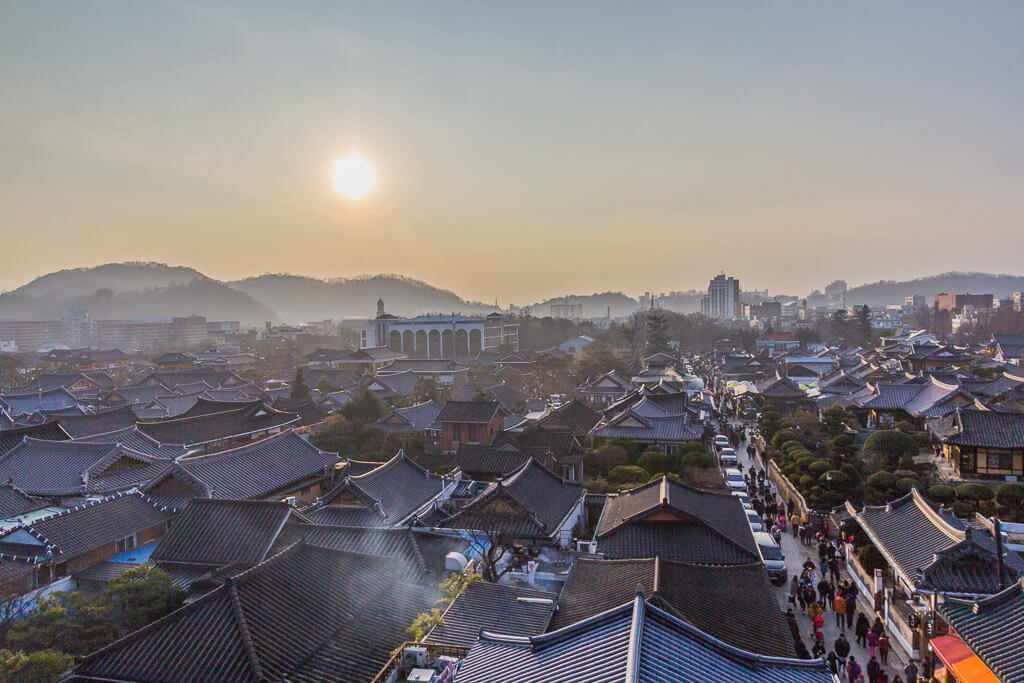 What to see:
Jeonju is a great escape and place to stay in Korea for anyone wanting to escape to a traditional Korean village, enjoy great food, and drink some of Korea's famous rice wine, makgeolli. A trip to Jeonju isn't complete without staying in one of their hanok homes. Sleep on the floor on a traditional Korean ondol style bed. Trust us, it's more comfortable than most mattresses you've ever slept on, especially in the winter when you get to enjoy those heated floors! Wander through the folk village, visit the local palace, temples, and eat your hearts out. If you're into participating in local customs there are rental shops for hanbok (traditional Korean clothing) for you to dress up and enjoy the area like a local. Koreans love seeing others enjoying their culture.
Find out what to do in Jeonju here.
Province:
North Jeolla
Where to Stay:
It would be a shame to visit Jeonju and not stay in the hanok village, we recommend staying at Dukmanjae Hanokstay. This is the first hanok we ever stayed in Korea and were immediately charmed by the hospitality and friendly owner. Dukmanjae is also centrally located in the hanok village and their staff speaks English.
---
Gapyeong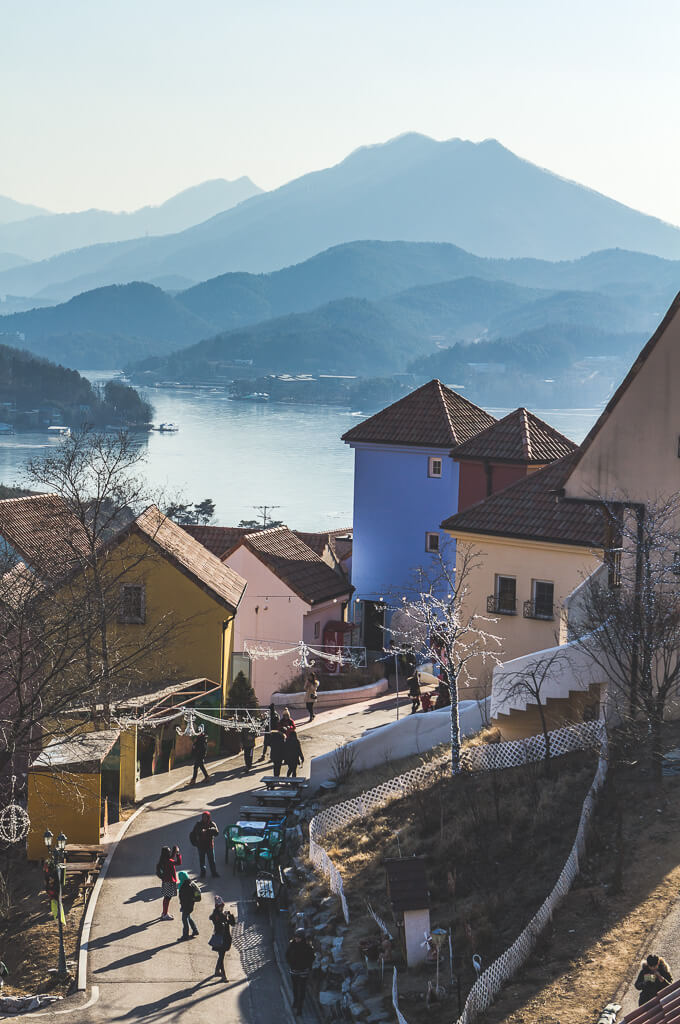 What to see:
Gapyeong is located just outside of Seoul and where many stay in Korea to escape the pollution and crowds in the city for beautiful mountains and fresh air. Located just an hour subway ride from the heart of Seoul, you can go to Gapyeong to visit the famous couple and family favorite, Nami Island, visit Le Petite France, a small french cultural village, ride through the area on a railbike, get lost in the Garden of Morning Calm, and don't forget to eat the local dish, dak galbi (spicy chicken stir-fry goodness)!
Through our two years living in Seoul, this was one of our favorite escapes just outside of Seoul. Check out the best things to do in this area here.
Province:
Gyeonggi
Where to Stay:
Gapyeong is full of themed pensions (guesthouses) and the area is notorious for having quite a few. Our favorite would be Cozy Theme Pension. Spend the night in a giant soju bottle or perhaps a giant cup of ramen. Whatever room you stay in it will be unique and unforgettable!
---
Ganghwado
What to see:
This island bordering North Korea is located just off the coast of Incheon and easily accessible by Seoul. Time on Ganghwado is best spent outdoors whether you're visiting the mudflats, hiking, enjoying the azalea mountains, or enjoying the beach.
Province:
Gyeonggi
Where to Stay:
Hotel Everrich is a great hotel option on the island. The rooms are modern, clean, and the hotel pool is a perfect place to relax by on a hot day.
---
Sokcho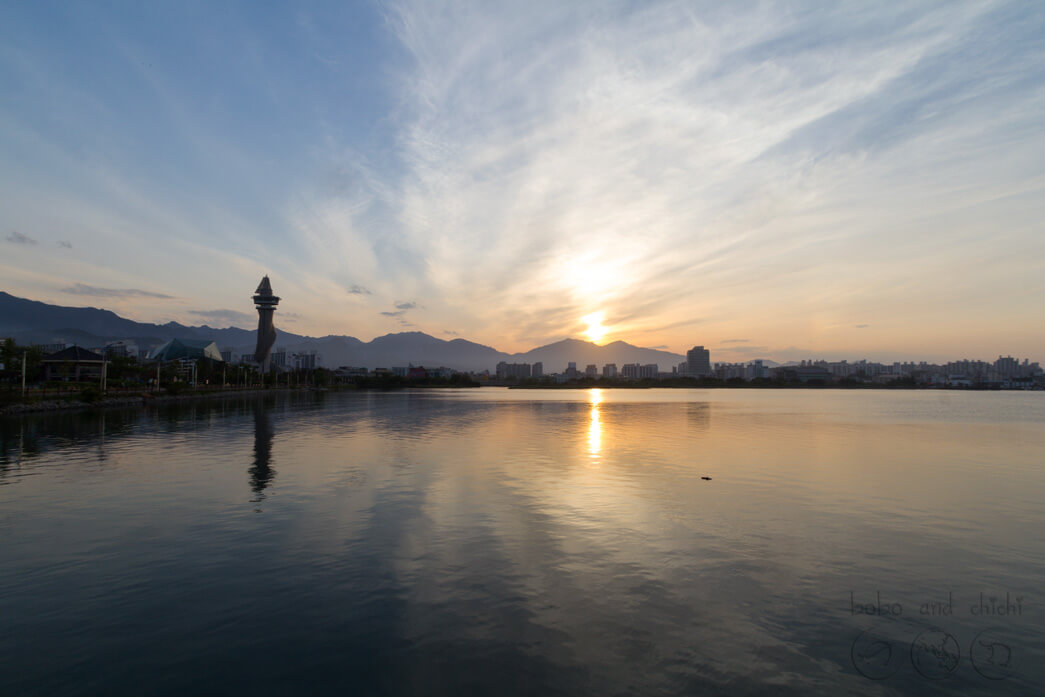 What to see:
Sokcho is another great coastal city to visit offering great beaches making it a popular summer getaway including Sokcho Beach, Yang Yang, and our favorite Naksan Beach. There are hot springs in the area and even a teddy bear museum. What makes Sokcho even more special would have to be Seoraksan National Park. The mountains of Seorak are some of the most breathtaking in Korea if you ask us. You can enjoy the beach and hiking with incredible views all within a short bus ride in Sokcho.
Check out our post on the best things to do in Sokcho for ideas!
Province:
Gangwon
Where to Stay:
Ramada Gangwon Sokcho is a great hotel that's on the water offering clean western standard rooms with amazing ocean views.
---
Seoraksan National Park
What to see:
The Seorak mountain range is so beautiful it's worth a trip itself or can be paired up with Sokcho. You could easily spend a week here enjoying the different hiking trails including the famous multi-day trek Dinosaur Ridge or short day hikes like Biseondae Rocks and Geumganggul Cave. If you're not much of a hiker then you can cheat and take the cable car right up to a peak to enjoy the breathtaking views!
Check out what to see during a day trip to Seoraksan National Park.
Province:
Gangwon
Where to Stay:
Kensington Stars Hotel is inside Seoraksan National Park at the main entrance making it incredibly easy to access any of the hiking trails that the park has to offer all while being surrounded by the gorgeous mountain range.
---
Naksan Beach
What to see:
Easily one of the most underrated beaches in the country and one of our favorite places to stay in Korea. Enjoy the gorgeous sea cliff views from Naksansa Buddhist Temple or the crystal-clear chilly waters along the white sand beach. Naksan even has a small amusement area for kids including carnival games and rides and well as great seafood. Another highlight would be the backdrop of the Seorak mountains behind you.
Province:
Gangwon
Where to Stay:
The Suites Hotel Naksan is the perfect waterfront hotel in this gorgeous beach town. Offering clean and modern rooms with both western and ondol style bed options.
---
Hajodae Beach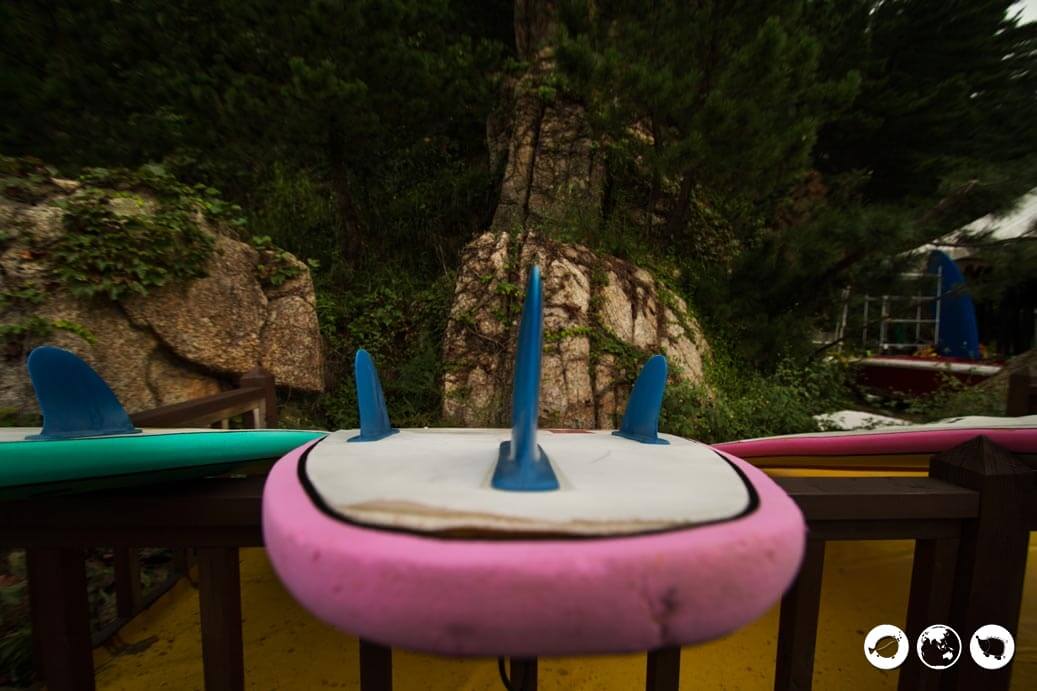 What to see:
Another underrated beach in Korea located on the east coastline. Hajodae beach is the perfect place to stay in Korea if you want to get away from the crowds and enjoy beautiful clear, turquoise waters. The town itself is small but not lacking with local Korean restaurants and seafood.
Province:
Gangwon
Where to Stay:
Zio Resort is a great option in Hajodae beach offering both western style and Korean ondol style beds.
---
Muju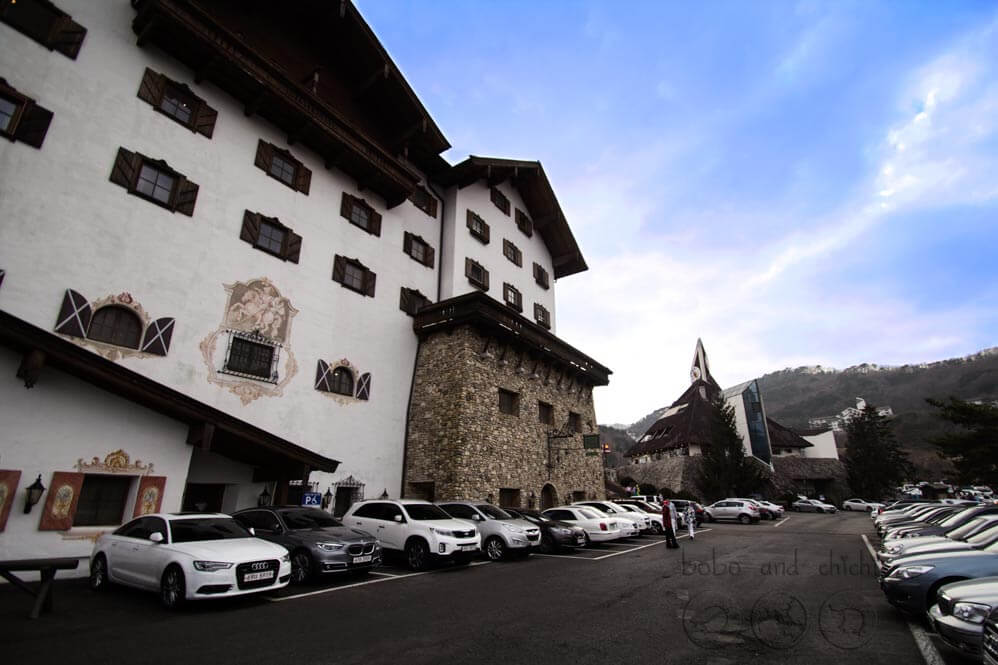 What to see:
Located in Deogyusan National Park rests the cute, European ski resort and the village of Muju. In the winter this wonderland is recognized for its slopes and the perfect winter escape making it the perfect places to stay in Korea during those cold months. The village has entertainment options like karaoke rooms, restaurants, and game rooms. You can enjoy breathtaking hiking through the Deogyusan mountains during all seasons. Come in the summer months and enjoy the firefly festival.
Province:
North Jeolla
Where to Stay:
Hotel Tirol is the perfect spot located right on the slopes at Muju. Enjoy the Austrian-inspired architecture and decor in the ultimate winter getaway spot.
---
Daegu
What to see:
The fourth largest city in the country is located in the center of Korea and home to one of the largest US military bases in Korea. Daegu offers great hiking, an amusement park, their own hanok village, and even zip lining for thrill seekers.
Province:
Where to Stay:
Novotel Ambassador Daegu is one of the nicest hotels in the area offering a state of the art outdoor pool and an indoor sauna.
---
Pohang
What to see:
Pohang is an industrial sea town located on the east coast in Korea offering tons of different beaches and small fishing communities. Photographers flock here to catch the infamous image of the hand emerging from the sea known as the "Hand of Harmony." People traveling here also like to visit the small Japanese village Pohang has to offer.
Province:
North Gyeongsang
Where to Stay:
Best Western Pohang Hotel has a great location, clean, modern rooms and a killer rooftop deck overlooking the sea.
---
Yeosu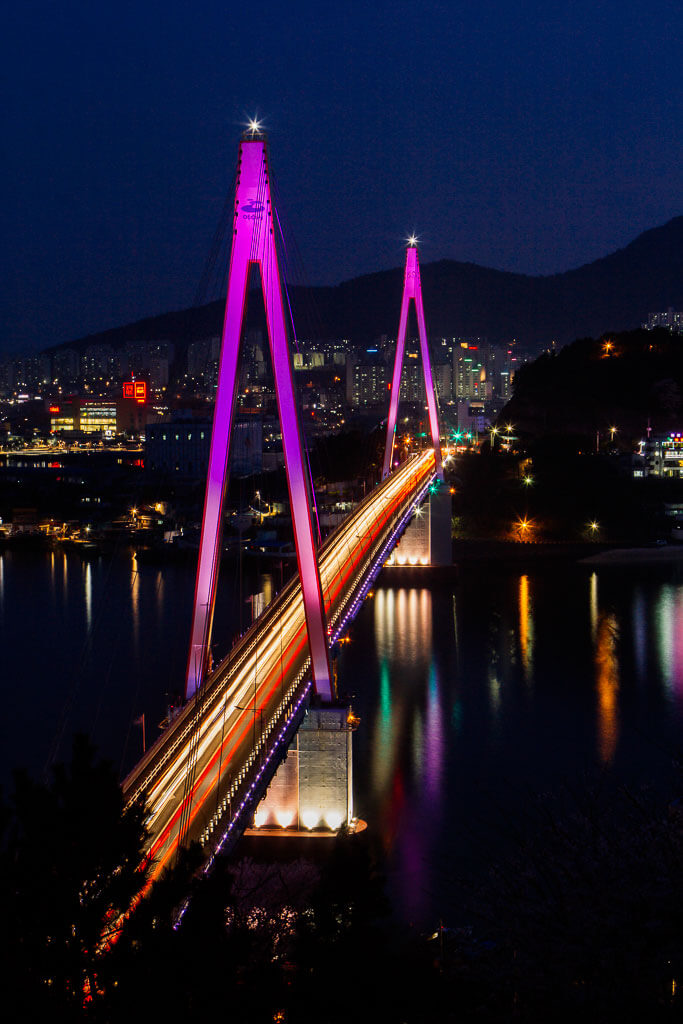 What to see:
Located on the southeastern coast of Korea, Yeosu is one of the most beautiful places to stay in Korea. Enjoy breathtaking views of the islands and mountains that make up this beautiful coastal city. Visit Dolsan park by riding a cable car over the water to this tiny island full of activities like hiking, cafes, and beaches to enjoy. There are several other hikes in the area and great spots to enjoy kayaking. To learn more about Yeosu we highly recommend checking out our close friends a fellow Korea bloggers Hedger's Abroad as they have lived and explored Yeosu extensively.
Province:
South Jeolla
Where to Stay:
Matthieu Hotel Yeosu is not only a great price but has a great location next to Hallyeohaesang Marine Park, another gorgeous area to visit. The rooms are modern and spacious and have great reviews.
---
Suncheon Bay
What to see:
It's no wonder why Suncheon Bay is on CNN's list of 50 most beautiful places to stay in Korea. This giant marshland is just north of the coastal city of Yeosu. Suncheon gathers onlookers all seasons throughout the year to check out the giant reed fields and even holds an annual festival in the fall. Walk along the boardwalk and get lost in the beauty of the place. This area is more for people looking for gorgeous scenery and is close enough to hop on a quick train ride to Yeosu for a bit of city life and more coastal beauty and activities.
Province:
South Jeolla
Where to Stay:
M Motel Suncheon is located close to the entrance of Suncheon Bay and offers different size rooms and the perfect peaceful place to stay for a really affordable price. Just a short cab ride from Suncheon Station to take you anywhere else you may want to visit.
---
Andong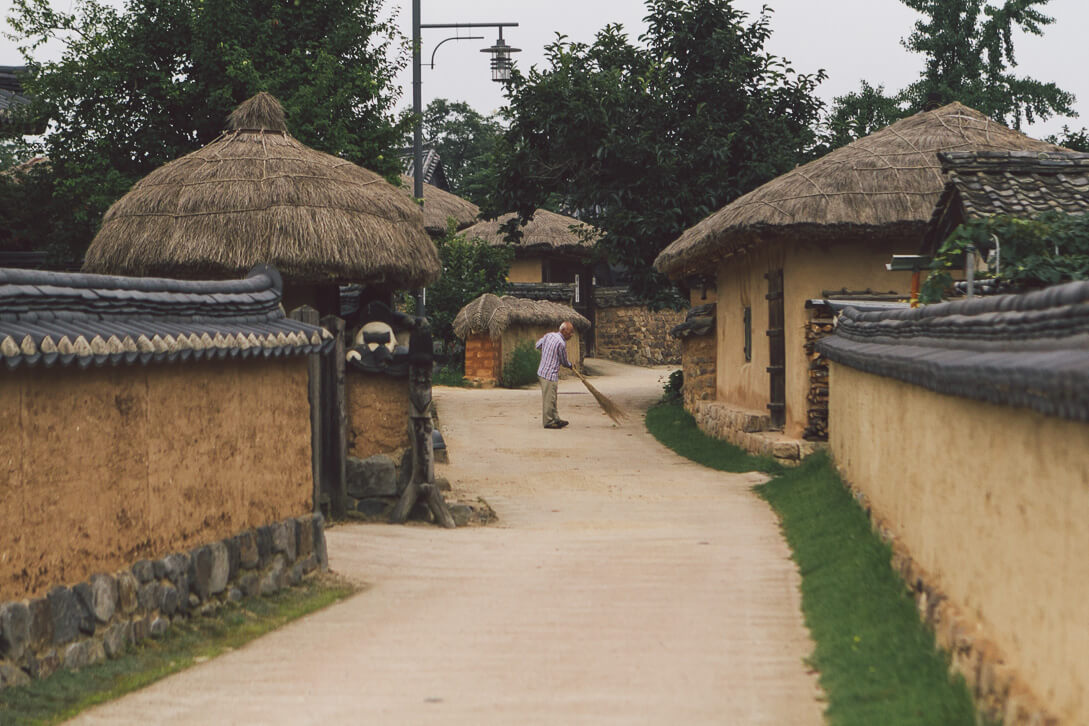 What to see:
This UNESCO World Heritage site ended up being one of our favorite places to stay in Korea and it only took us two years to finally go see it! The cultural Hahoe Hanok village has a unique style of hanok (traditional Korean homes) that have straw roofs.This area's claim to fame is also where the Queen stayed during her visit to Korea in the 90s. You can easily spend an entire day just exploring, taking epic photos, and feeling like you've stepped back in time in rural Korea. Be sure to check out the famous delicious chicken and glass noodle dish, Andong jjimdak when you're in the area as well as their extra strong soju!
Check out CNN's article on 5 reasons why you should experience a hanok during your stay in Korea.
Check out our experience at Andong Hahoe Village here!
Province:
North Gyeongsang
Where to Stay:
Hahoe Big Guesthouse is the perfect hanokstay while in Andong Hahoe Village. This is where we stayed and it was not only conveniently located but really made you feel like you were back in time. This is the perfect place to experience cultural Korea. Please note since these are historical homes the bathrooms are separate buildings.
---
Muuido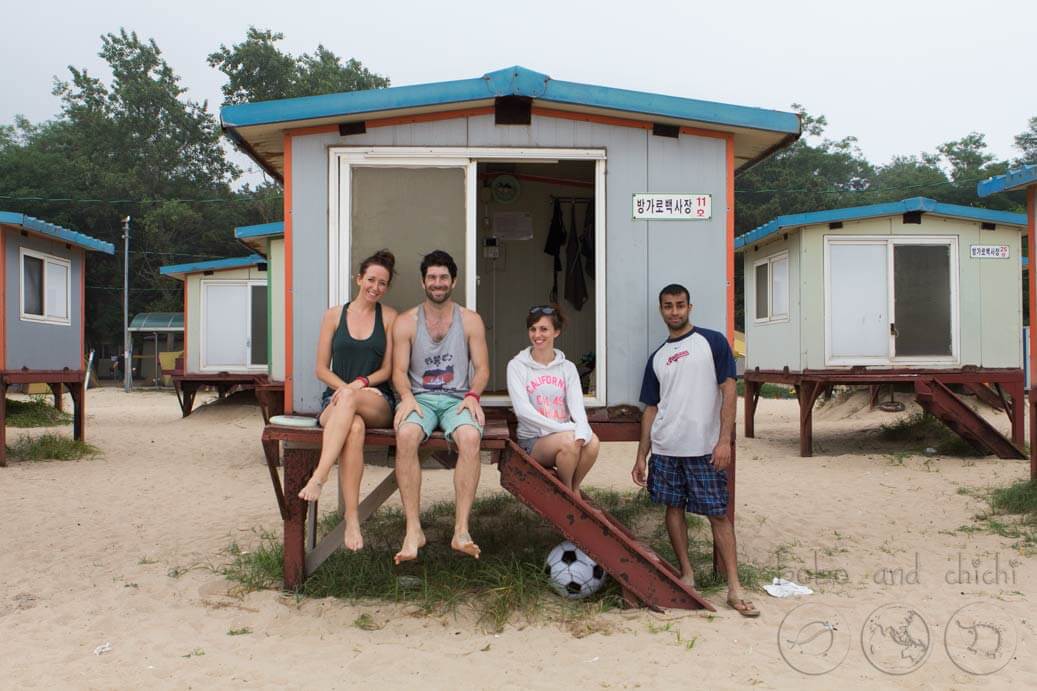 What to see:
Located off the coast of Incheon, Muuido is another fun island to explore during your stay in Korea. Enjoy the dramatic tides of the beach, go horseback riding, rent an ATV, or go zip lining right on the beach. There are also mountains for trekking and at night you can make a campfire right on the beach to roast your marshmallows.
Province:
Gyeonggi
Where to Stay:
Hanagae Beach is the best place on the island to stay. While it's more like camping, these little beach huts are lined up right on the beach. The bathrooms are separate but you get to enjoy the oceanfront from your tiny little cabin with ondol style bedding for under $25/night, each hut sleeps up to 4 adults, but think of it more like the size of a tent. Totally worth the experience even if you are roughing it a bit! Unfortunately, you have to book the cabin in person, so be sure to arrive in the morning!
If you're not up for camping then check out Sea Side Hotel on the island. Spend your days hiking and enjoying the beach and your nights comfortably in a bed!
---
Gwangju
What to see:
Gwangju is a great travelers hub for foreigners living on the southwest coast of Korea. Not only are there great options for western food there is also great shopping. Gwangju is also a great place to stay in Korea if you are a nature lover. Check out Mudeungsan National Park for hiking or if you want to enjoy the views of the mountains without actually trekking head over to Hotel Mudeung Park for a cable car ride up to the peak of a mountain where you can sip on makgeolli and eat delicious pajeon, a savory Korean pancake. Gwangju also has a memorial for the massacre that took place in during the democratic uprising in May of 1980.
Province:
South Jeolla
Where to Stay:
Hotel Mudeung Park is perfect if you want to stay a bit removed from the city and be close to the mountains. This is also where the cable car ride is that will take you up the mountain for epic panoramic views. The location is just a short taxi ride away from the city.
Holiday Inn Gwangju is the perfect spot to stay in metro Gwangju with western style rooms and a wonderful indoor spa.
---
Gyeongju
What to see:
Another one of Korea's many UNESCO Heritage Sites resides in Gyeongju at Bulgulska Buddhist temple. You can also check out the gorgeous rolling royal burial mounts, the famous Anap Pond, and Seokguram Grotto. While you're here be sure to check out the impressive architecture at Gyeongju Tower.
Province:
North Gyeongsang
Where to Stay:
The Suites Hotel Gyeongju is a luxury hotel with affordable pricing right on Bomun Lake with its own golf course. The rooms are chic and modern and located just a short walk from the bus stop to take you to all the tourist destinations.
---
Paju
What to see:
Paju is located right along the DMZ in Korea and just an hour outside of Seoul. The area is gorgeous and has great activities to offer including shopping until you drop at the famous Paju Outlets and peeking into North Korea at the Odusan Unification Observatory. Paju's Heyri Art Village just steps away which is a great place to spend an afternoon exploring the artist community and eating at any of the delicious international restaurants.
Province:
Gyeonggi
Where to Stay:
Goodstay Hotel Wiz Paju has located just steps away from Heyri Art Village and Odusan Observatory making it a great spot to stay in Korea thanks to it's convenient location. The rooms are minimal but have everything you need. You are also located right next to a bus stop to get you to the outlet stores or back into Seoul.
---
Namhae
What to see:
One of Korea's largest islands located off the south-east coast offers gorgeous coastal scenery and plenty of outdoor activities to enjoy. There are breathtaking beaches, rice terraces, and mountains to enjoy and German, American, and art villages to check out! Namhae is also home to Hallyeohaesang Marine National Park. Be sure not to miss their annual Oktoberfest!
Province:
South Gyeongsang
Where to Stay:
Pension Manoa is a quaint pension (guesthouse) that has comfortable and clean private rooms overlooking the gorgeous coast. Your steps away from the water and mountains for a really affordable price.
---
Templestay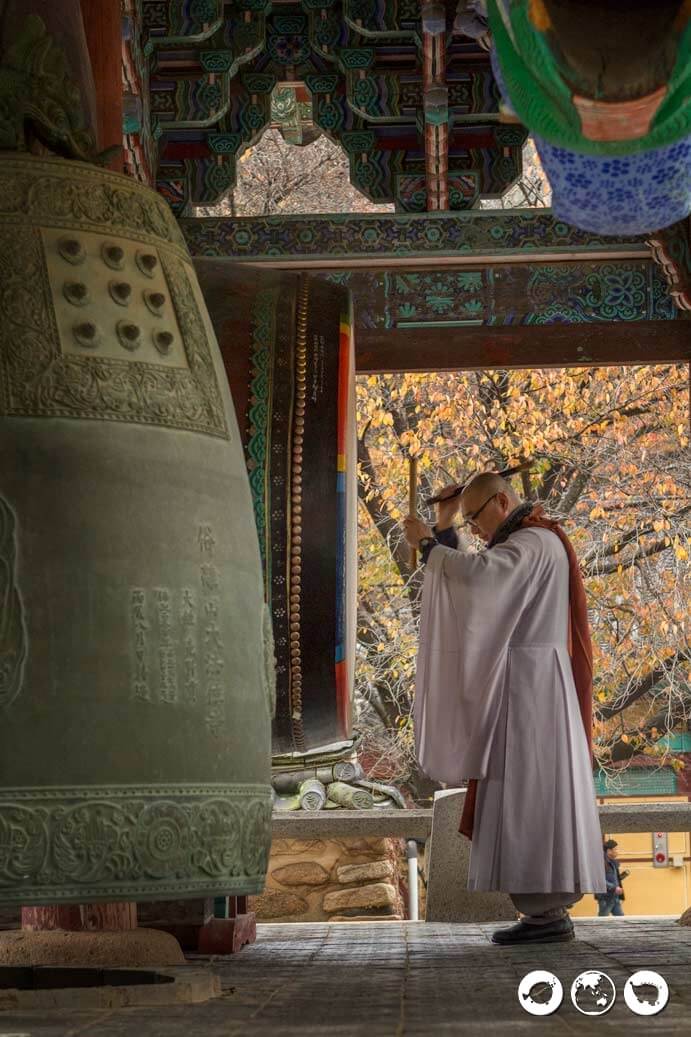 What to see:
During a temple stay you will get to live like a Korean Buddhist monk, well sort of, overnight or for as many days as you'd like. During these experiences, you will get to practice meditation, participate in the prayer ceremonies, and enjoy the beautiful temple and mountains they reside in. We did ours at Beopjusa and loved it, minus that they happened to be having an annual Korean Folk Pop festival at the same time. There are an overwhelmingly amount of temple stays to choose from, we recommend picking a national park or area you'd like to see first then do a temple stay there.
Province:
All over
Where to Stay:
You can book a temple stay through Templestay Korea, most have some sort of English speaking and will identify on the description.
---
Boseong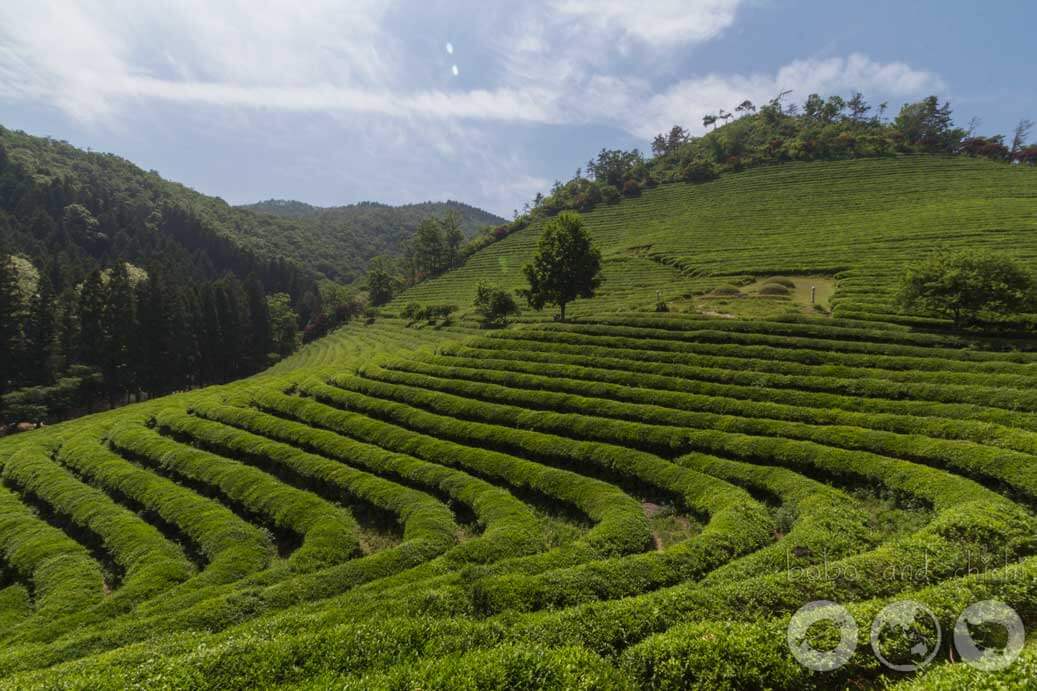 What to see:
Boseong is full of natural beauty and home to the country's most recognized tea fields (other than Jeju). Set in rural Korea close to the seaside you can spend the day through both Boseong Tea Fields and next door at Daehan Dawon Tea Plantation. From Daehan Dawon you can enjoy views of the Yulpo beach where you can spend the day in a spa. Just a short drive away is Damyang Bamboo Forest and Korea's answer to the infamous Arashiyama Bamboo Forest in Kyoto, Japan. Be sure to get some of Korea's famous green tea and try their green tea soft serve ice cream!
Province:
South Jeolla
Where to Stay:
Korean Traditional House – Chungnokdang Boseong is a gorgeous hanok home located among the tea fields and the perfect location for taking in the entire scenery. Breakfast is included as an added bonus!
---
Gyeryongsan National Park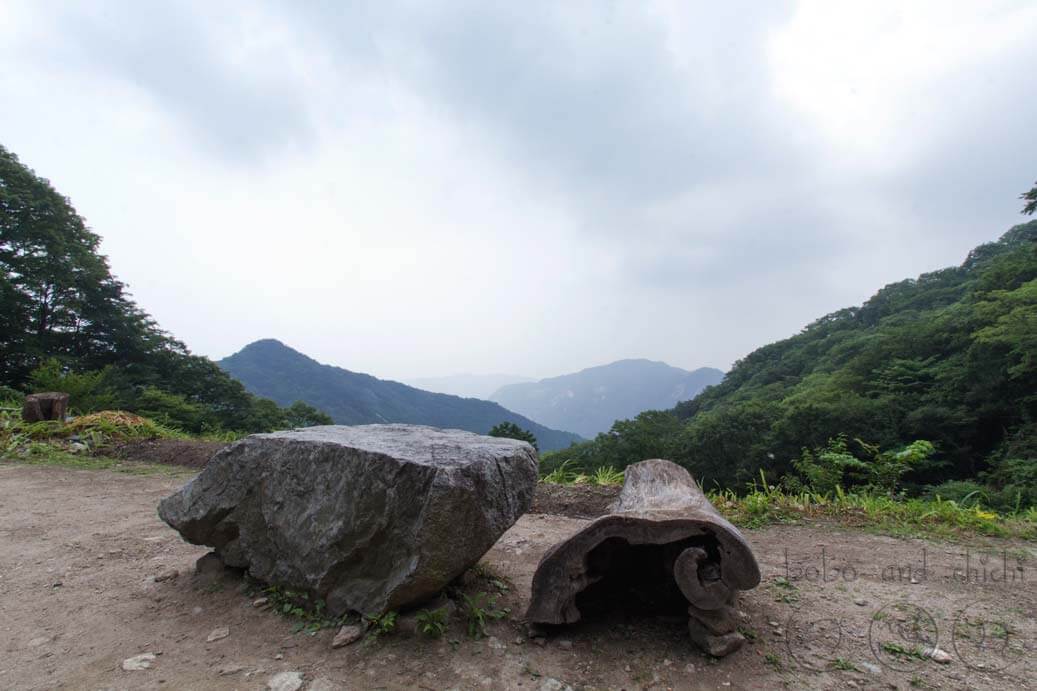 What to see:
Closest to Daejeon, Gyerongsan National Park is a gorgeous escape and a perfect place to stay in Korea for outdoor enthusiasts. Check out any of the many hiking trails and sip on the area's famous chestnut flavored makgeolli on the summit of your trek like the locals.
Province:
South Chungcheong
Where to Stay:
Yousung Hotel is a beautiful hotel located just on the outskirts of Daejeon and close to the park entrance to Gyeryongsan. The hotel offers both western and Korean ondol bedding as well as a beautiful indoor pool and sauna area to relax your muscles after a long day hiking.
---
Jindo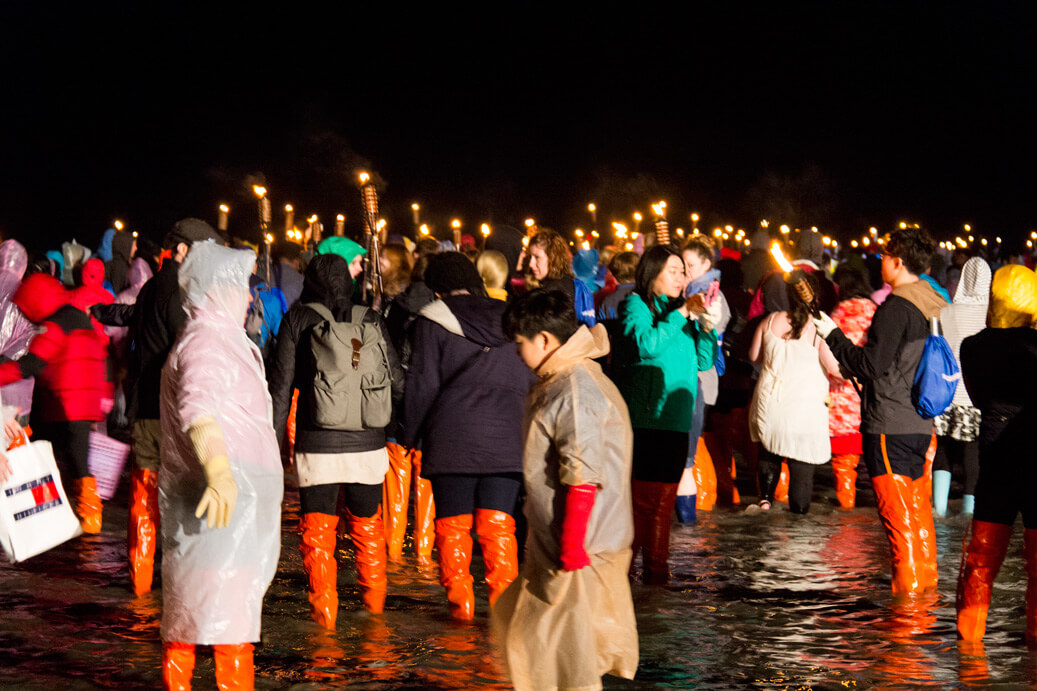 What to see:
The largest island in Korea is home to the famous annual magical sea parting festival in the spring. Each year the tide is so low that you can actually walk across the sea from island to island for a short period of time. The rural island is also a beautiful nature escape and has its own breed of dog. This area is really hard to navigate without going with a group tour or renting your own car.
Province:
South Jeolla
Where to Stay:
The options are very limited on Jindo as it is not a popular destination outside of the parting of the sea festival. I recommend booking well in advance if you are trying to go to the festival. There are some great Airbnb listings.
If you have your own car then you can stay on the mainland in Mokpo. We recommend Fontana Beach Hotel, you're right on the water and the rooms are spacious and clean.
---
Jeju
What to see:
What is not to see on Jeju? This is is one of the most popular places to stay in Korea and a favorite among local and international travelers. The volcanic island has bike paths, hiking paths, horseback riding, and incredible beaches. There are also quirky, some x rated museums, as well as caves, and beautiful tea fields.
Province:
Jeju
Where to Stay:
Ocean Suites Jeju Hotel is an affordable option on the island while still being right on the water. The hotel is classy with comfortable western style rooms, some with ocean views.
If you're looking to splurge in Korea, Jeju is the place to do it. Why not check out the luxurious Shilla Jeju. Guests love the food, backdrop of the volcanic mountain, the seafront location and view from rooms, and the quality service here.
---
Taebaek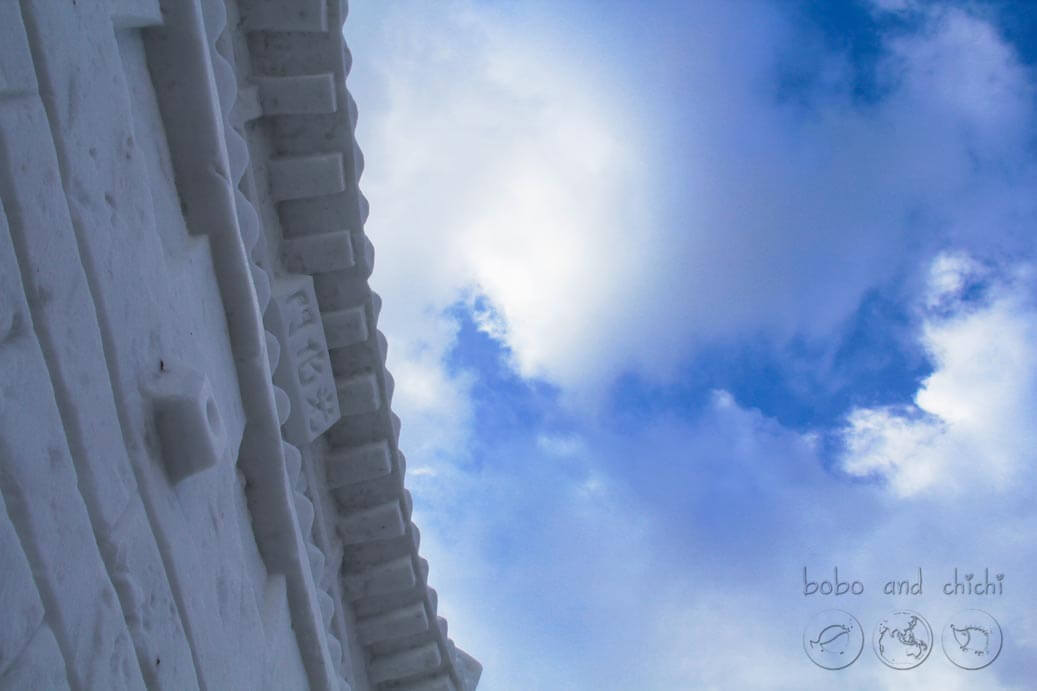 What to see:
Taebaek is officially the highest resting city in Korea and famous for the Taebaek mountain range. During the winter you can enjoy the annual Taebaek Snow Festival where local artists gather to make incredible snow sculptures, ice skate, sled and celebrate with food and music. In the warmer months, there are some incredible hiking trails to enjoy here for outdoor adventurers.
Province:
Gangwon
Where to Stay:
Taebak Castello Hotel has cozy rooms and a great location close to the mountains and too many restaurants just a short cab ride from the main bus station.
---
Asan
What to see:
Located outside of Seoul and accessible via subway, Asan is a historical and famous hot spring area and the perfect place to go for the ultimate relaxation getaway. Check out any of the several hot springs nearby and resorts. For a fee you can enjoy each of the spas for an entire day, some are great for families and have hot spring slides and pools for the kids. Our favorite were the outdoor herbal baths including a ginseng tub and a green tea tub. Don't forget a hat or a swimming cap, almost all the spas require you to wear one and usually have a large upcharge if you forgot!
Province:
South Chungcheong
Where to Stay:
Onyang Hot Spring Hotel almost feels like an old cozy lodge offering indoor and outdoor spas. The rooms are spacious and half of the hotel looks like it has recently been remodeled.
---
Disclaimer: This page contains affiliate links. By purchasing a hotel through the links on Bobo & Chichi you will help us keep the site up and running at no extra cost to you.
Sharing is caring, share this post on Pinterest to spread the word!