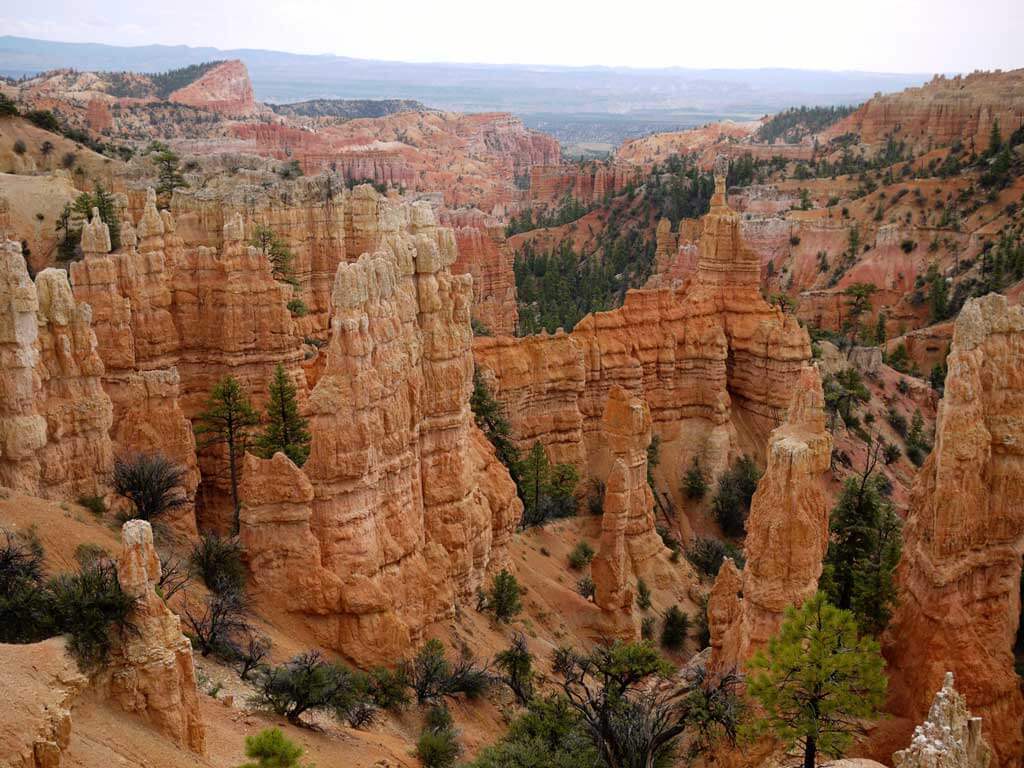 UTAH
Home to some of the most stunning national parks
We're convinced Utah managed to hit the absolute lottery when it comes to natural beauty. It's home to some of the most famous national parks in the US, including Arches, Bryce Canyon, Canyonlands, Capitol Reef, and Zion. And we're not even including the rest of the parks, forests, and lakes all around the state.
We got a small taste of what Utah has to offer when we did a small southwest road trip from Las Vegas through northern Arizona and to southern Utah. In just our short visit, we rented house boats on Lake Powell, hiked around Bryce Canyon with our jaws dropped, and discovered all the cool things to do in Kanab, a great town with easy access to a number of parks.
Of course, there's so much still on our list for Utah as we didn't make it up north to areas like Provo, Salt Lake City, the Bonneville Salt Flats, and, of course, to the other park and hiking trails. We can see why so many people wind up moving out here and never wanting to leave!
Quick Tips for Visiting UTAH
When to Visit: It depends! If you want to go for hiking, your best bet is to go in the spring or fall as the sun and heat won't be as extreme as it gets in the summer. We wouldn't write off winter, though, as Utah is home to world class skiing, especially up north (Salt Lake City did host the 2002 Winter Olympics after all). And of course, the world famous Sundance Film Festival takes place right in January!
Language: English
Currency: The dollar (USD). (1 USD = ~.9 EUR or ~.75 GBP OR ~1.25 CAD)
Card-Friendly? It'll be more card-friendly in the cities! We always like to keep cash on hand just in case.
Getting Around: You'll definitely need a car navigating the state.
Safety: Utah overall is quite a safe state. As always be smart when you visit and in the major cities, but from our and friends' experiences it's always been on the safer side.
JUMP TO AN AREA BELOW

Utah