We just experienced our inaugural trip to Ambergris Caye, Belize and were blown away with the beauty and charm this island has to offer.
We came looking for a romantic getaway and left feeling like this is one of the best Caribbean islands for couples in the world. From the amazing water activities to luxury resorts we found ourselves falling in love with this Belizean island with our romantic escape.
Check out our reasons why we think Ambergris Caye should be your next Caribbean vacation.
5 Reasons to Make Ambergris Caye, Belize Your Next Caribbean Vacation
1. Witness some of the world's natural wonders together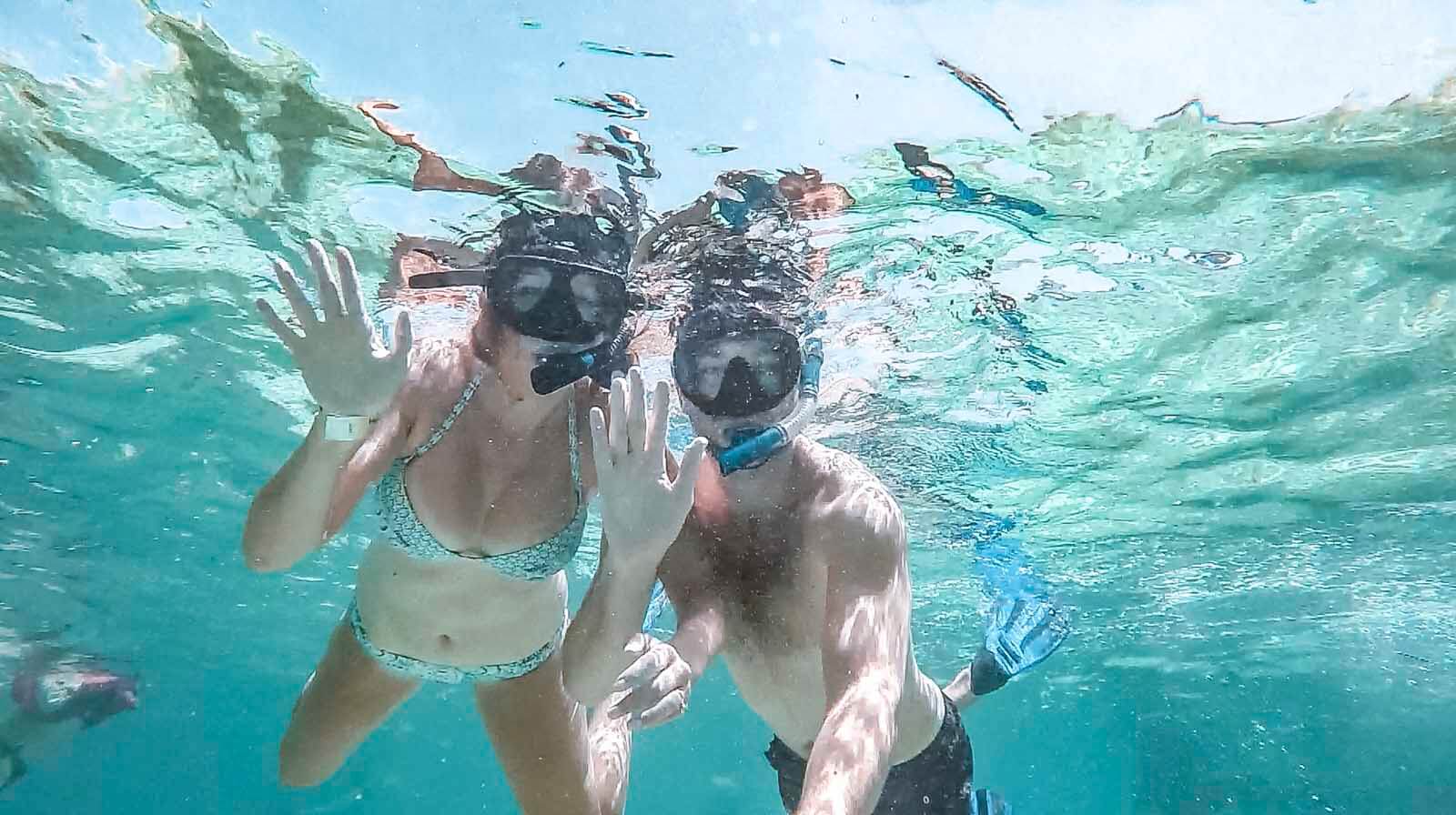 This is a huge reason why Ambergris Caye, Belize is one of the best Caribbean vacation spots: the amazing natural wonders you can experience together.
Belize is home to the world's second largest barrier reef system in the world behind Australia's Great Barrier Reef. Together you can snorkel in the Barrier Reef at the Hol Chan Marine Reserve where you can witness an array of colorful fish and marine life along with gorgeous coral reefs.
Snorkeling the Hol Chan Marine Reserve was one of the most memorable activities we have ever done. Swimming with nurse sharks, giant stingrays, spotting giant sea turtles, and seeing all kinds of colorful fish was mesmerizing and fun to experience together.
Besides snorkeling, you can also experience some of the best diving in the world together at the Belize Barrier Reef. People flock to Ambergris Caye for the amazing dive sites.
And you can't visit Caye and not mention the Blue Hole. This giant underwater sinkhole is an amazing natural wonder of it's own and not to be missed. With your partner, you can visit the Blue Hole via boat on a snorkel or diving trip or in our opinion the best way is from above by plane or helicopter.
If you want a more intimate experience to see the Blue Hole from above we recommend doing the private helicopter experience.
2. Stay in a Romantic Caribbean Resort
Another reason to visit would be the amazing luxury Ambergris Caye resorts available on the island. We stayed at Victoria House Resort & Spa which was one of the most romantic hotels we have ever stayed at to date.
Located south of San Pedro town the property has it's own beach and piers giving the entire place a more secluded vibe to it than resorts closer to town.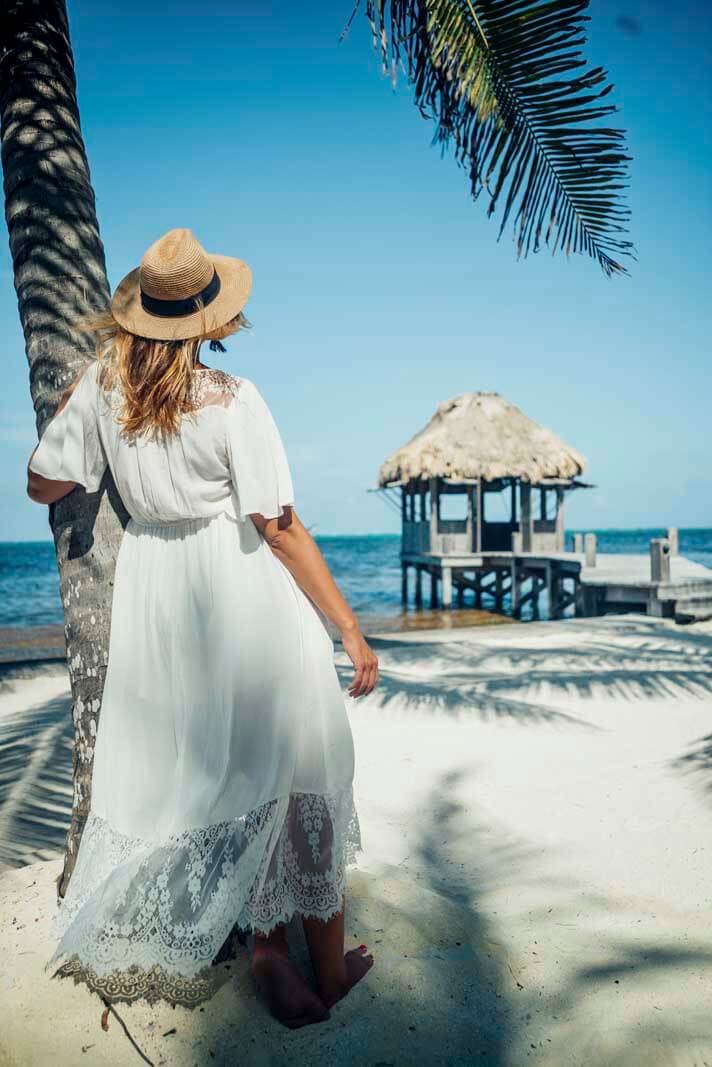 This is the perfect place to stay as a couple if you want a more quiet and romantic atmosphere. With adorable beachfront bungalows in palapa style homes with thatched roofs, two-story suites with balconies overlooking the Caribbean Sea, or entire homes to rent on the beach with private pools Victoria House has amazing options with the Caribbean and colonial architectural flair.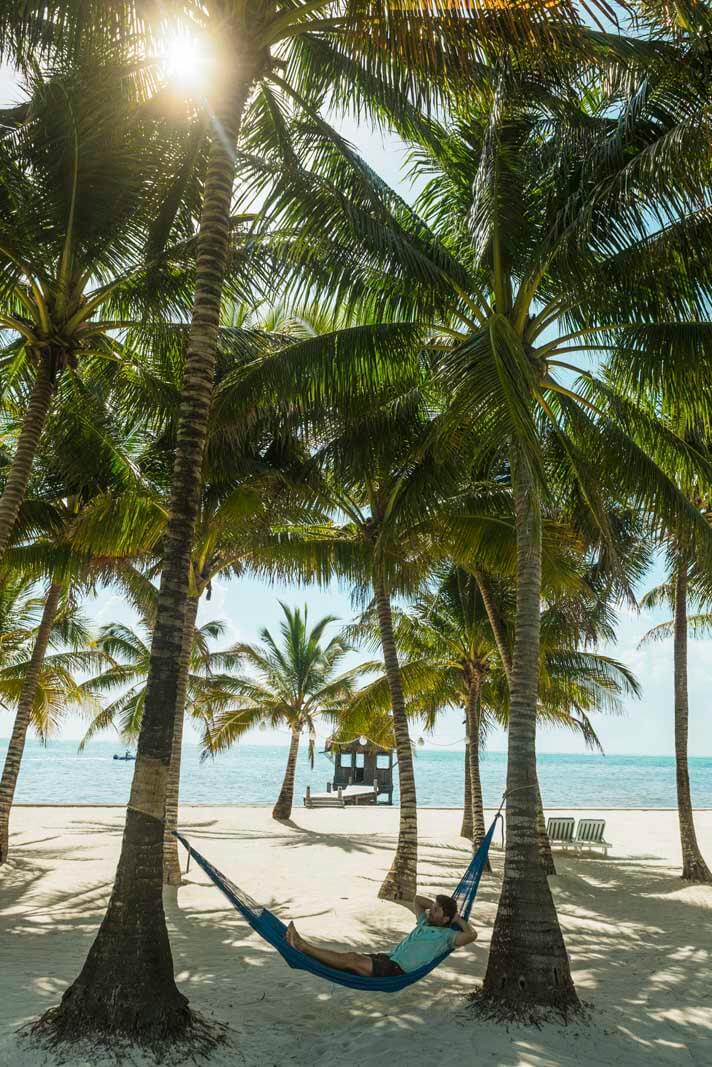 What makes Victoria House a great option and adding to why Ambergris Caye is one of the best Caribbean islands for couples is that you can even organize an intimate dinner on the beach surrounded by swaying palms in the Caribbean breeze with strings of lights to illuminate your perfect dinner experience. We have never seen any dining setting more romantic.
Check out more amazing luxury hotels in Belize.
For more places to stay in Ambergris Caye, check the map below
3. Enjoy Luxury Spa sessions together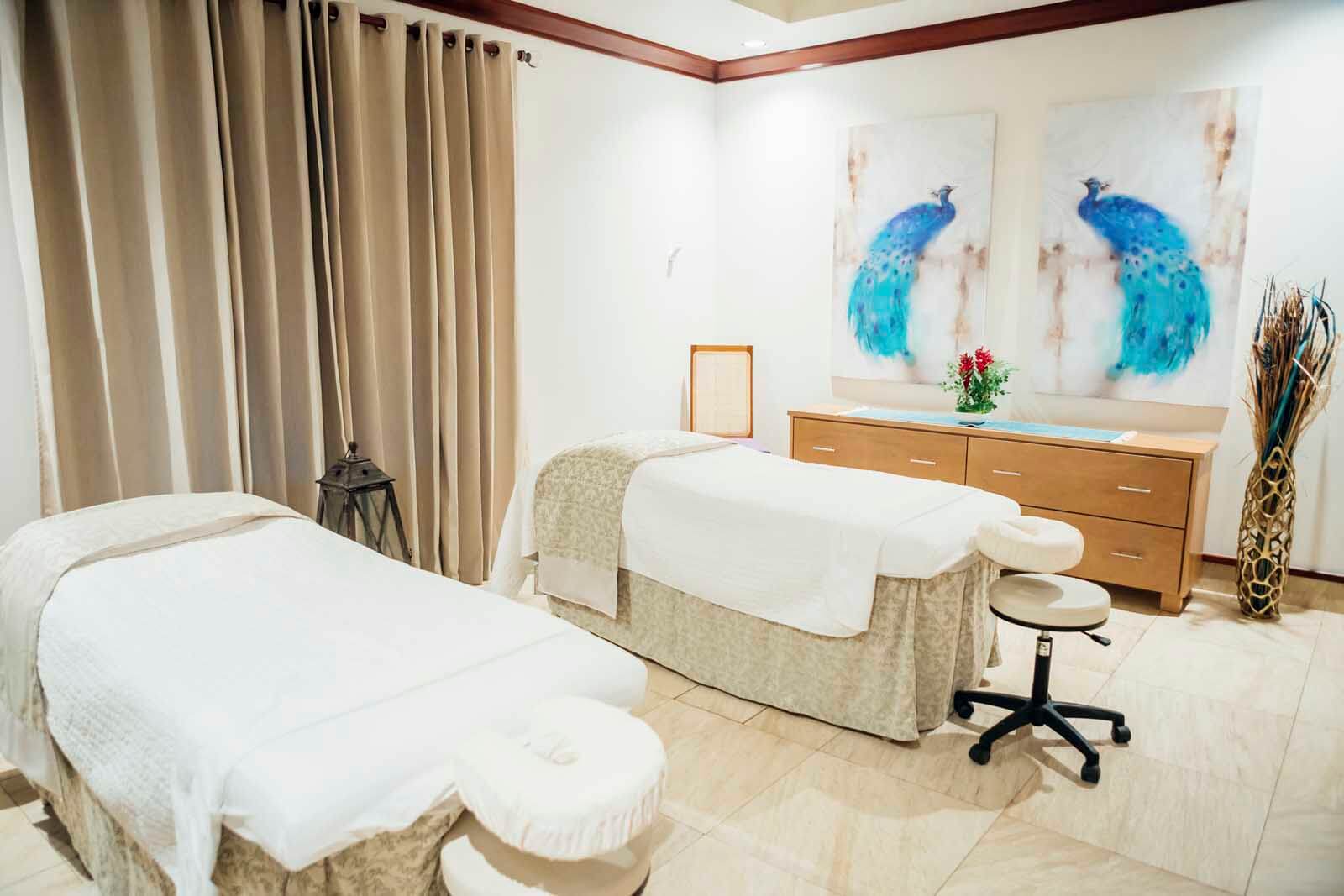 A romantic getaway for couples wouldn't be complete without a luxury spa session. There's no better way to pamper yourselves or get the ultimate relaxation experience together than checking out one of the amazing spas on the island.
Try a couples massage together, we did one at Victoria House and left feeling completely rejuvenated. You can even arrange to have your spa session outside in a palapa style house on their pier while you listen to the calming sounds of the sea and smell the salt water in the air. This entire set up was impressive.
If you and your lover get too much sun from the strong Caribbean sun you can also check out one of the spa sessions that include aloe vera for a soothing and healing treatment together.
4. Charter a private Catamaran Tour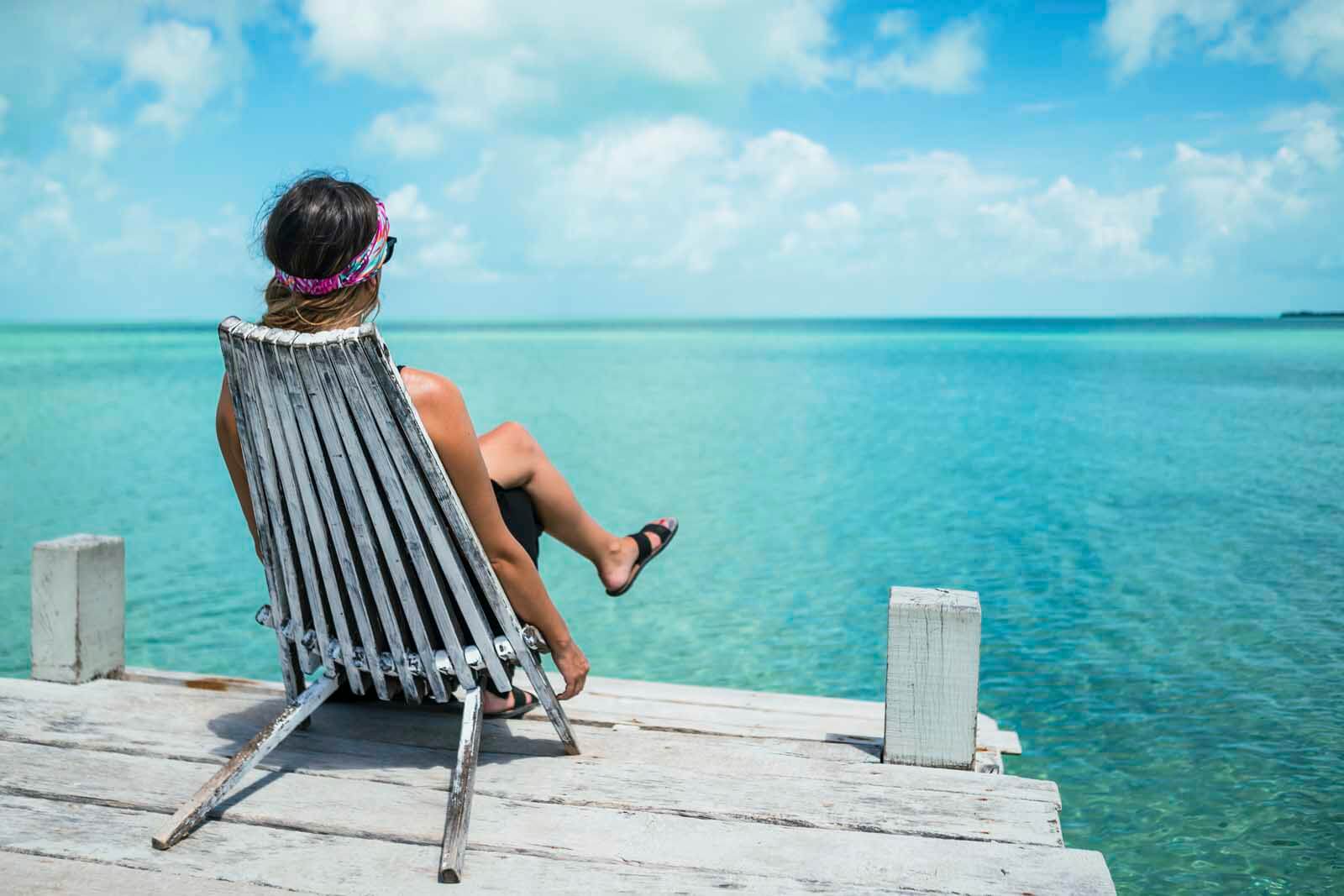 Another reason why Ambergris Caye, Belize is a great Caribbean vacation spot is that you can hire a private catamaran tour and customize your own itinerary.
Visit the Belize Barrier Reef on your own, have a private snorkeling tour of Hol Chan Marine Reserve, or grab a bottle of champagne and enjoy a sunset cruise together as you cruise along the coast of San Pedro.
If you want to build an entire day trip you can escape to the smaller island of Caye Caulker for the day, the nearby island that's less developed and full of sandy beaches and has a more slow island life vibe that people love.
5. Adventure around the Island together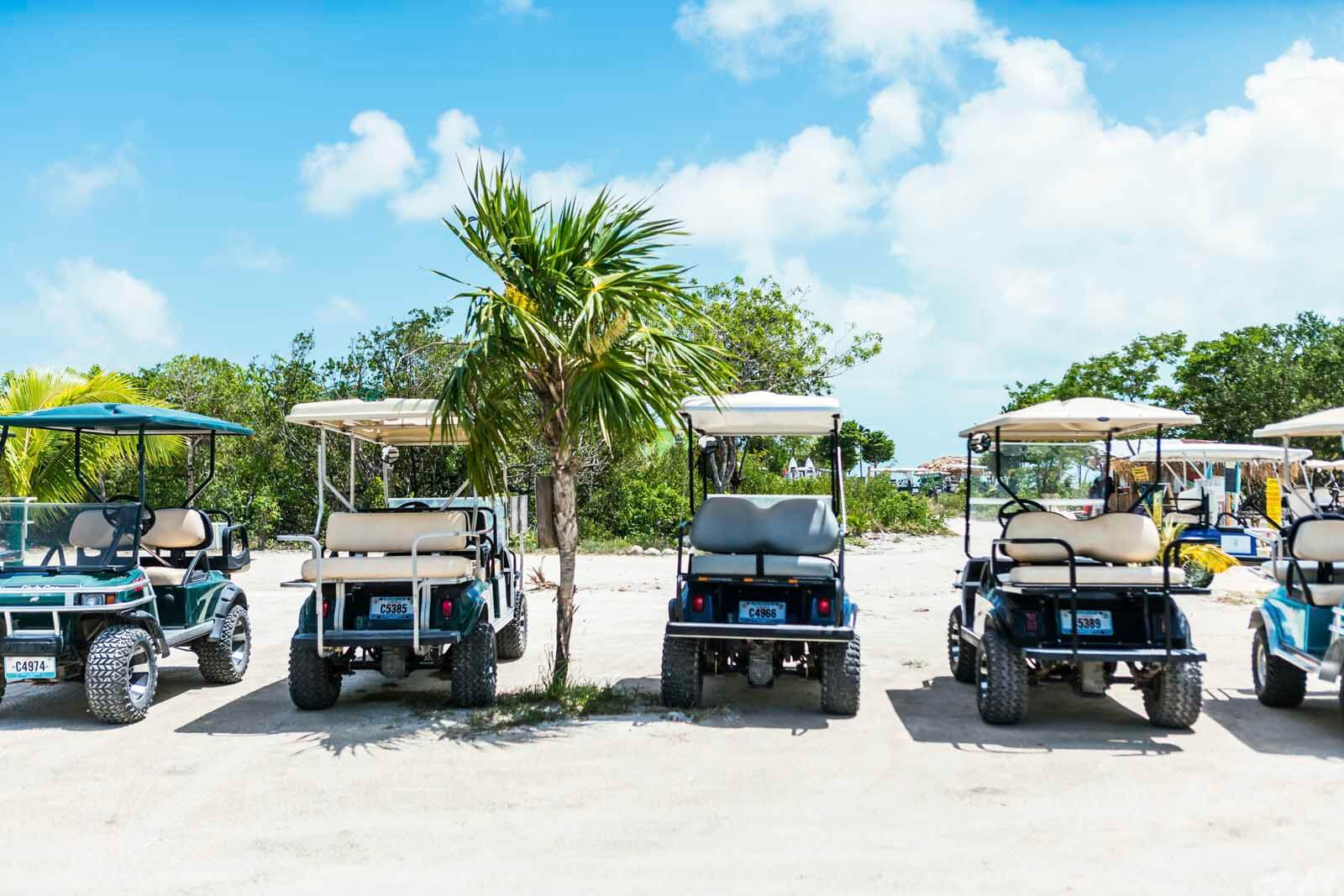 What's more romantic than going on a spontaneous adventure together? Ambergris Caye has a few spots on the island you can adventure which is why we think this is a great Caribbean island for couples.
The local mode of transportation aren't cars, they are golf carts and you can rent them all over the island either at your resort or in San Pedro town.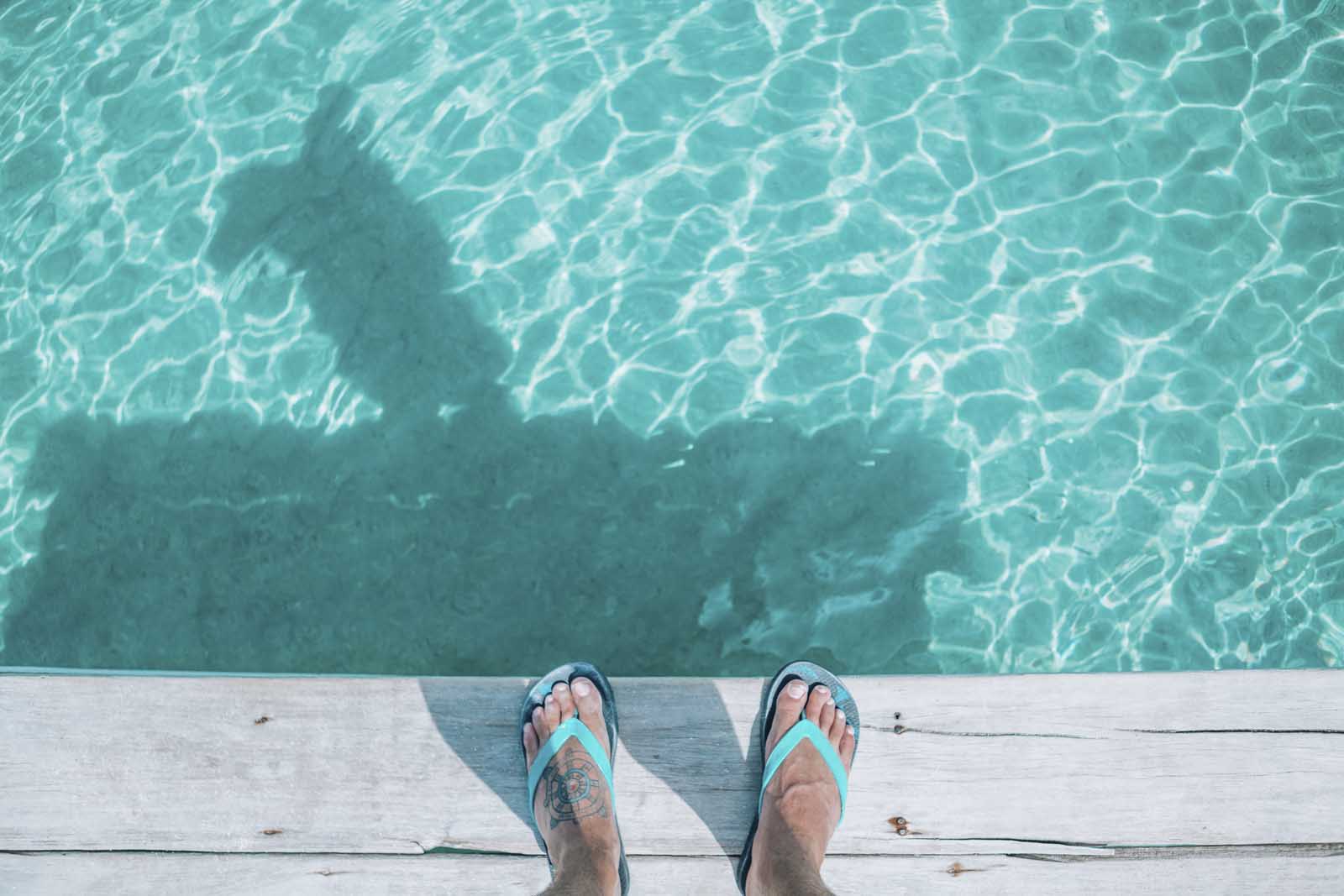 There's no better way to get around the island than by your own golf cart which also gives you the freedom to explore a bit. We recommend heading north of the island in the morning to find the not so secret -Secret Beach together before everyone else gets there.
We did this around 8:30 am and had the most gorgeous white sand and crystal clear blue waters beach on the island to ourselves.
Getting to Secret Beach is an adventure of its own and on the way you will drive on a dirt road past the island's mangroves. On the way back you can either first have drinks and food at any of the Secret Beach bars and restaurants or check out some of the other amazing options like Rojo Bar & Grill on the way back with their own amazing beach and pool.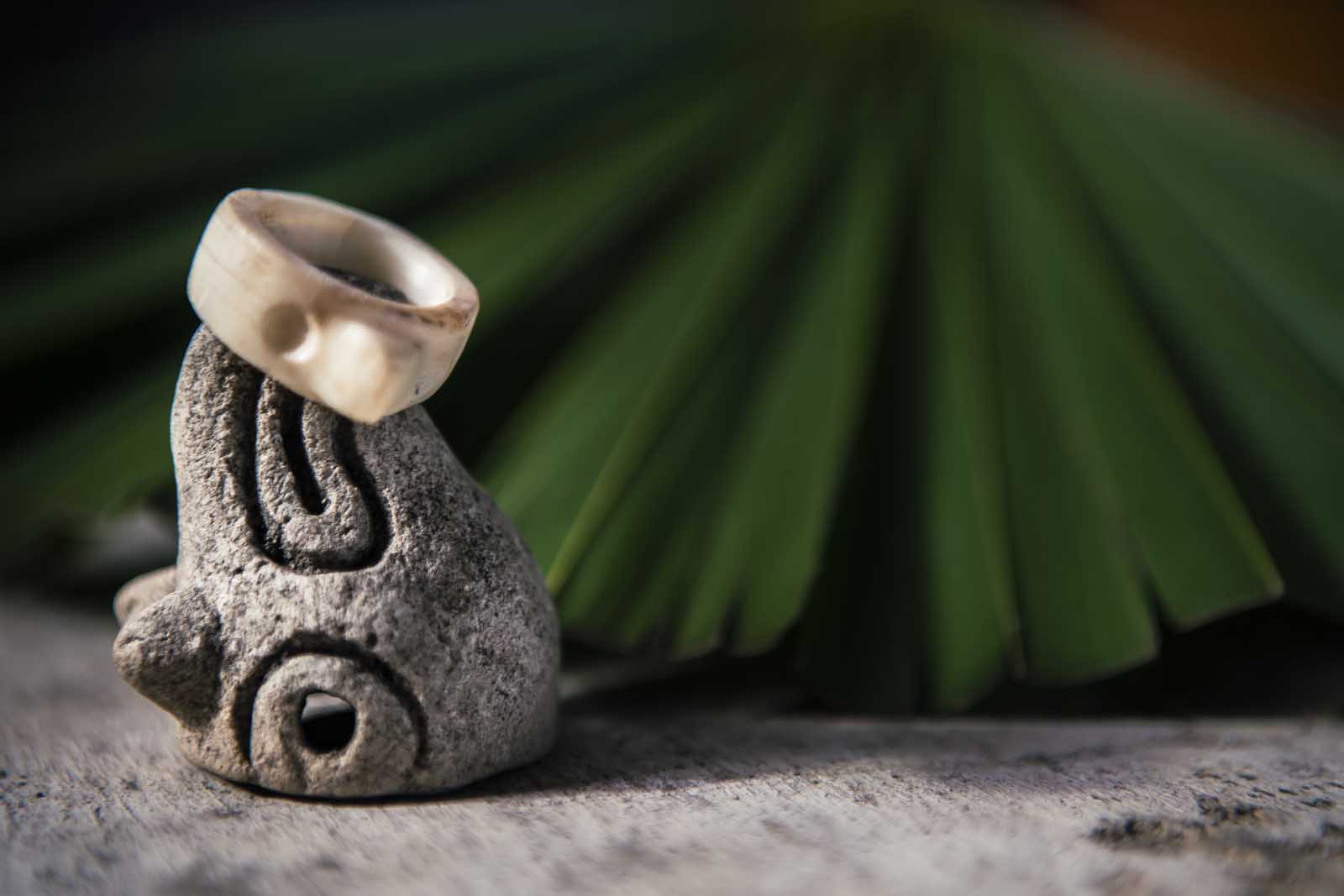 If you're feeling even more adventurous and have an appreciation for archeology and the mysteries of the Mayan culture you can visit the Marco Gonzalez archeological site on the very south tip of the island.
Come prepared with bug spray, tons of it because there will be plenty of mosquitos. But go through this virgin Mayan site and learn a bit about the constant studies going on here.
Don't come expecting giant pyramids, as mentioned above this is a virgin site so much of the grounds here are still yet to be excavated. But we found this to be a fun adventure because while we were visiting there was a new artifact discovery during our tour, a worker found an ancient Mayan ring on the ground carved out of a conch shell.
They are finding new artifacts that surface all the time here and you will even seen bones and pottery chards all over when you're exploring making this a really unique adventure you won't find anywhere else.
---
Disclaimer: We were invited as guests of Victoria House Resort & Spa, however all opinions and experiences are our own.
Liked this post about why Ambergris Caye, Belize is one of the best spots for a Caribbean vacation? Then bookmark for later or share the love on Pinterest below!