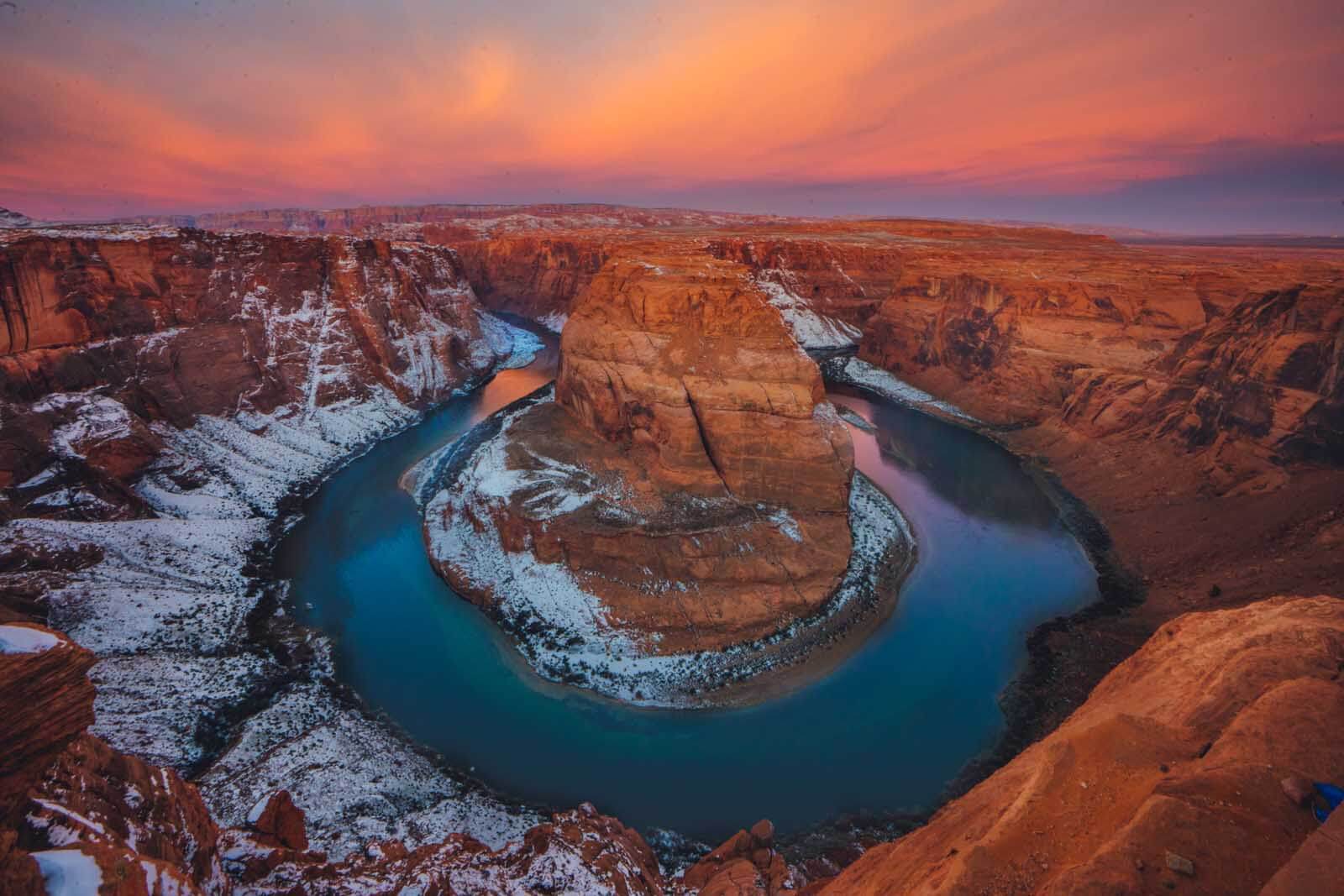 ARIZONA
Home to one of America's greatest places...
We're talking about the Grand Canyon, of course! And that's not the only incredible place to visit here.
Since Arizona has a pretty dry climate year round, you'll find some pretty incredible scenery one would imagine when the think of the US Southwest. Think ruddy mountains, desert landscapes, and calm, blue lakes.
Trust us, Arizona is a very easy place to love. We've been multiple times now, most recently on a US Southwest road trip where we made sure to visit incredible spots like Antelope Canyon, Horseshoe Bend, Page, and Lake Powell. We also just visited the beautiful Tempe where it was all too easy finding incredible photography locations.
Quick Tips for Visiting Arizona
When to Visit: Arizona does get a bit chillier in the winter, though temperatures stay pretty mild. The summer is peak season and it can get hot.
Language: English
Currency: The dollar (USD). (1 USD = ~.9 EUR or ~.75 GBP OR ~1.25 CAD)
Card-Friendly? Most cities will be card-friendly, but it's always good to have cash for parks, more rural spots, and for tipping.
Getting Around: You'll want a car to get around anywhere you go!
Safety: Over all Arizona is a fairly safe state, though it's always good to practice normal travel safety precautions as you would anywhere.
JUMP TO AN AREA BELOW

Arizona