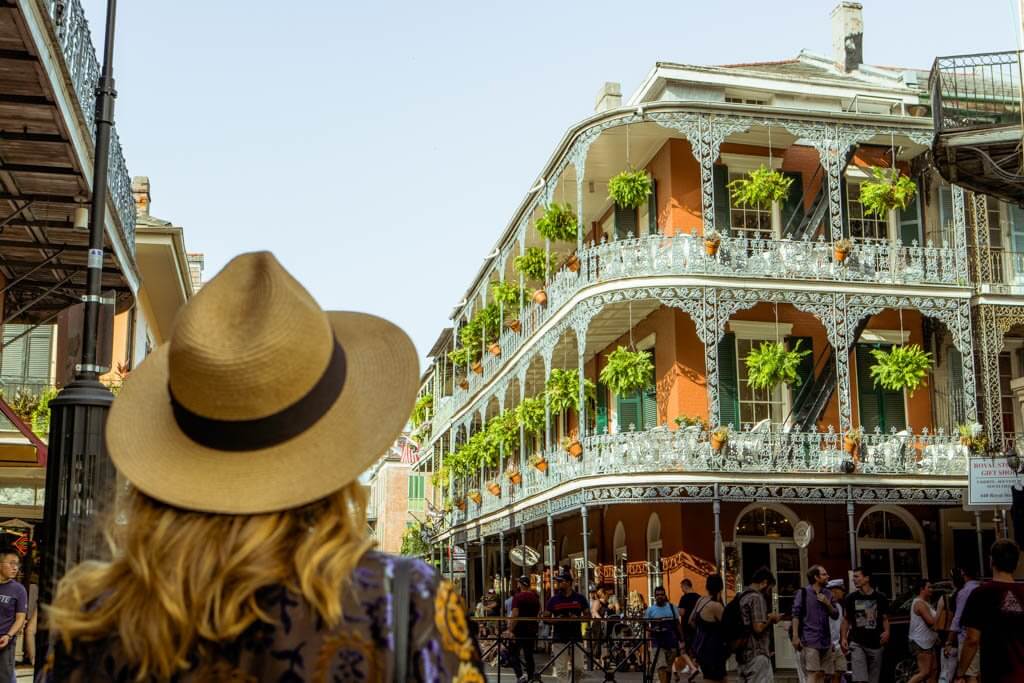 LOUISIANA
A true melting pot of cultures...
Most people who visit Louisiana pretty much only get a chance to see New Orleans. Us too. This city packs a lot of personality in all of 350 square miles, and we fell in love with everything from the food to the drinks and more.
However, Louisiana is much larger than its most popular city, and we definitely want to return to see more. Whether it's day trips from New Orleans or traveling to learn more about the state's Cajun, bayou, and Creole cultures, we know there's so much to do and see!
Quick Tips for Visiting Louisiana
When to Visit: Louisiana is pretty warm and humid all year round. The busiest times, of course, will be around the holidays, especially Mardi Gras.
Language: English (and sometimes French!)
Currency: The dollar (USD). (1 USD = ~.9 EUR or ~.75 GBP OR ~1.25 CAD)
Card-Friendly? Most of NOLA is card-friendly, but it's always a good idea to have cash on hand for tips and for more rural parts of the state.
Getting Around:  While you can walk around or take the trams in New Orleans, you'll want a car for other parts of the state.
Safety: Over all Louisiana is fairly safe, though, of course, New Orleans can have its unsafe moments as any party city will have. Just be practice normal travel safety precautions as you would anywhere.
JUMP TO AN AREA BELOW

Louisiana