Welcome! We're Scott (aka Bobo) & Megan (aka Chichi), a husband and wife duo based in Brooklyn, New York City!
Scott was born and raised in Southern California and Megan grew up on a farm in Northeast Ohio before moving to the West Coast where we would end up meeting each other (and the rest is history!). 
Our travel adventures began back in 2013 when we both left our traditional jobs (Megan a buyer in the fashion industry and Scott who worked in real estate marketing) to try something new together by moving across the globe to teach English to students in Seoul, South Korea. 
Bobo & Chichi was first started to keep our families and friends back home up to date on what we were up to while living in South Korea. 
Then we realized there weren't too many resources for people like us living abroad in South Korea for things to do, places to visit, and what to see while spending time working and living abroad - so we started our travel guides!
After getting comments saying how helpful our guides were, we realized how useful putting together travel itineraries, guides, and providing essential information to help plan trips were beneficial for others and our audiences grew!
When traveling we love seeing the iconic highlights of a city but more importantly, we love authentic experiences that give us a taste of local culture, trying new things, learning something new, a bit of adventure, the local food scene, and documenting these experiences!
We create guides that will help you plan your trips whether you take multiple micro-cations a year or you're planning your next big international vacation.
HOW WE GOT OUR NAME
This one we get asked alot! To begin this story we need to go back to 2013.
First of all, Megan was never going to go to South Korea. This was Scott's dream and even though Megan always dreamed of traveling (more than a few days a year to visit family), she just got a really exciting new job and promotion.
Scott moved to Seoul and both of us had plans to meet up at the end of his year. All of that changed a few months into Scott's contract as Megan was not happy at her new job and realized that her career trajectory just wasn't working out and joined Scott in Seoul.
Scott knew how nervous Megan was about ditching her career and moving across the globe so he made sure to give her a warm welcome by decorating their tiny dorm-sized first studio apartment in Seoul and purchased two cutesy coffee mugs that said Bobo with a little blowfish on it and Chichi with a little hedgehog on it.
One thing we both loved about South Korea were that no matter where you were there were always cute characters on everyday items to cartoon mascots for companies.
As we decided to start a blog we weren't sure what to call it. We kept brainstorming ideas and realized that every name we came up with was too similar to another blog or too specific as we weren't 100% sure where we were going with this. 
During these early days, we consumed A LOT OF COFFEE and we are both a little silly. So one of us suggested, what if we just called it Bobo & Chichi. Within a few clicks, the domain was purchased and the social media handles were selected.
We get a few high brows from time to time over the name, especially when we have to read our email out to strangers, and we sometimes learn that Bobo & Chichi has hilarious and sometimes borderline x-rated meanings in other languages on our travels - oops!
Neither of us is too serious and we truly believe there is no better name for all that we've created as this goes back to our very first days of adventures together.
OUR GOALS
Our goal with Bobo & Chichi is to not only inspire people every day to travel through photography and videos but to also be a trusted resource for travel tips and information on the destinations we visit and share.
We take pride in sharing information from first-hand experiences with our readers. Whether you're a seasoned traveler or a newbie traveler, we want to help make your trip memorable by tailoring travel guides to destinations that combine the best sights as well as authentic experiences where you can try new things, try the local food scene, enjoy a little adventure, and more!
Along the way, we will also accompany our guides with photography and even video content to give you a little visual journey inside the destinations we explore and the experiences we check out and recommend to all of you!
At the end of the day, we want to help you with your next trip!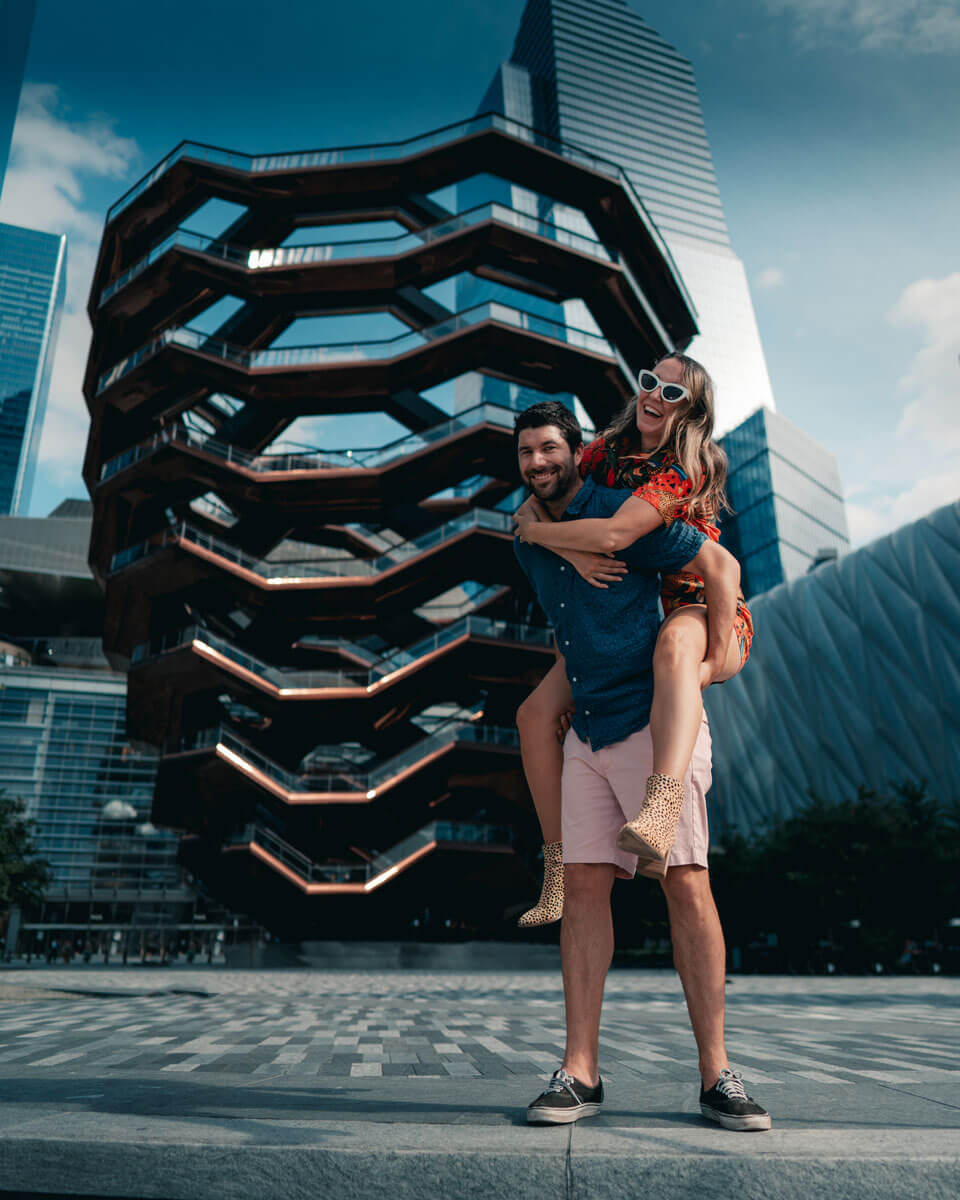 ---
Fun Facts:
Besides being a travel blog, under Bobo & Chichi Media we offer services of a full-on production team. In addition to working on passion project videos and destination marketing campaigns, we also are hired by non-travel-related brands and companies to design and create digital marketing materials whether it be photography, video, or hyperlpase/hyperflow films.
One of Scott's hyperflow films was featured in the Los Angeles New Media Film Festival.
In 2019, we won the Innovation Award for our hyperflow film Budapest In Motion at the Traverse Creator Awards.
In 2021, we were nominated for Best All Round Social and Original IG Channel at the Traverse Creator Awards.
Scott's favorite color is pink and when we have a house one day we want to paint it pink.
Megan is obsessed with animals, can talk to cats, and pets almost everyone she sees.
We both love a good craft beer, great glass of wine, a crisp craft cider, or small-batch distilleries, which is why we visit so many destinations with a great craft beverage scene.
We play a game where we name all animals we see (no repeats), which means we have to invent new names. We have considered starting a new business where we name people's pets. Let us know if you need help, we'd love to put some of our 'creative' names to the test!
We are public speakers and teach about our unique style of hyperflow photography. If you've ever had a desire to learn how to create amazing timelapse, hyperlapse, or hyperflow films, Scott is the master you can learn from!
One of our ambitious and lofty goals (that we aren't succeeding at) is to spend one month in every country we visit!
We've always dreamt of living in New York City and as of 2019, we made that dream into a reality based out of Brooklyn!
Speaking of Brooklyn, we used our blogging knowledge to create a website and guide to the city over at Your Brooklyn Guide. After a few months of starting the site, which was meant to be solely a traveler's guide to the city, those unforeseen events in 2020 took place. We then pivoted and used the site to promote great things for locals to enjoy plus amplify and support local and small community businesses. Now that we are seeing a bit of a recovery in tourism we are marrying both ideas and making it something that not only travelers can use to plan a trip to the city, but also amplify local businesses and be a resource that locals can use too!
We invite you to follow along on our travels. And while we haven't been everywhere yet, it's on our list!