Our Story
Hi! We're Scott (aka Bobo) & Megan (aka Chichi), a married duo from the United States who started our travels together in 2013 and haven't looked back since! We left our traditional jobs back then to pursue our passion in creative storytelling and travel!
Like you, when traveling we love seeing the iconic highlights of a city but more importantly we love authentic experiences that give us a taste of local culture, trying new things, learning something new, a bit of adventure, the local food scene, and documenting these experiences!
We create guides that will help you plan your trips whether you take multiple micro-cations a year or you're planning your next big international vacation.
HOW WE GOT STARTED
While living in California, Scott's home turf, the two met and started dating knowing Scott had the passion and urge to move to South Korea to teach English for a year after becoming obsessed with the idea of traveling and living abroad.
Megan, a Ohio girl who was a California transplant working what she that was her dream career as a buyer in the fashion industry also wanted to travel but wanted to pursue her career which left her feeling unfulfilled.
A few months later, Megan joined Scott in South Korea where the two kicked off their travels together and the time to pursue passion projects like photography and traveling through the country. Bobo & Chichi was born as a South Korea travel guide for expats and visitors which evolved into what it is today as a trusted guide for travelers with destinations all over the world to help inspire you, our awesome readers, where to travel and plan all the details of your next trip.
You'll most likely find Scott behind his camera or learning or teaching new photo and video tricks. Megan, well she's the super extrovert and the voice behind most of what you see here on Bobo & Chichi and always planning for the next adventure, or petting a cat!
OUR GOALS
Our goal with Bobo & Chichi is to not only inspire people everyday to travel through photography and videos but to also be a trusted resource for travel tips and information on the destinations we visit and share.
We take pride in sharing information from first hand experiences for our readers. Whether you're a seasoned traveler or a newbie traveler, we want to help make your trip memorable by tailoring travel guides to destinations that combine the best sights as well as authentic experiences where you can try new things, try the local food scene, enjoy a little adventure, and more!
Skillz That Pay the Billz
Editorial/Social Media Boss
Cat Naming
Animal Petting
Jaguar Calling
Video/Photography Maker
Jumping Skills
Nunchuk Skills
Fan of the Color Pink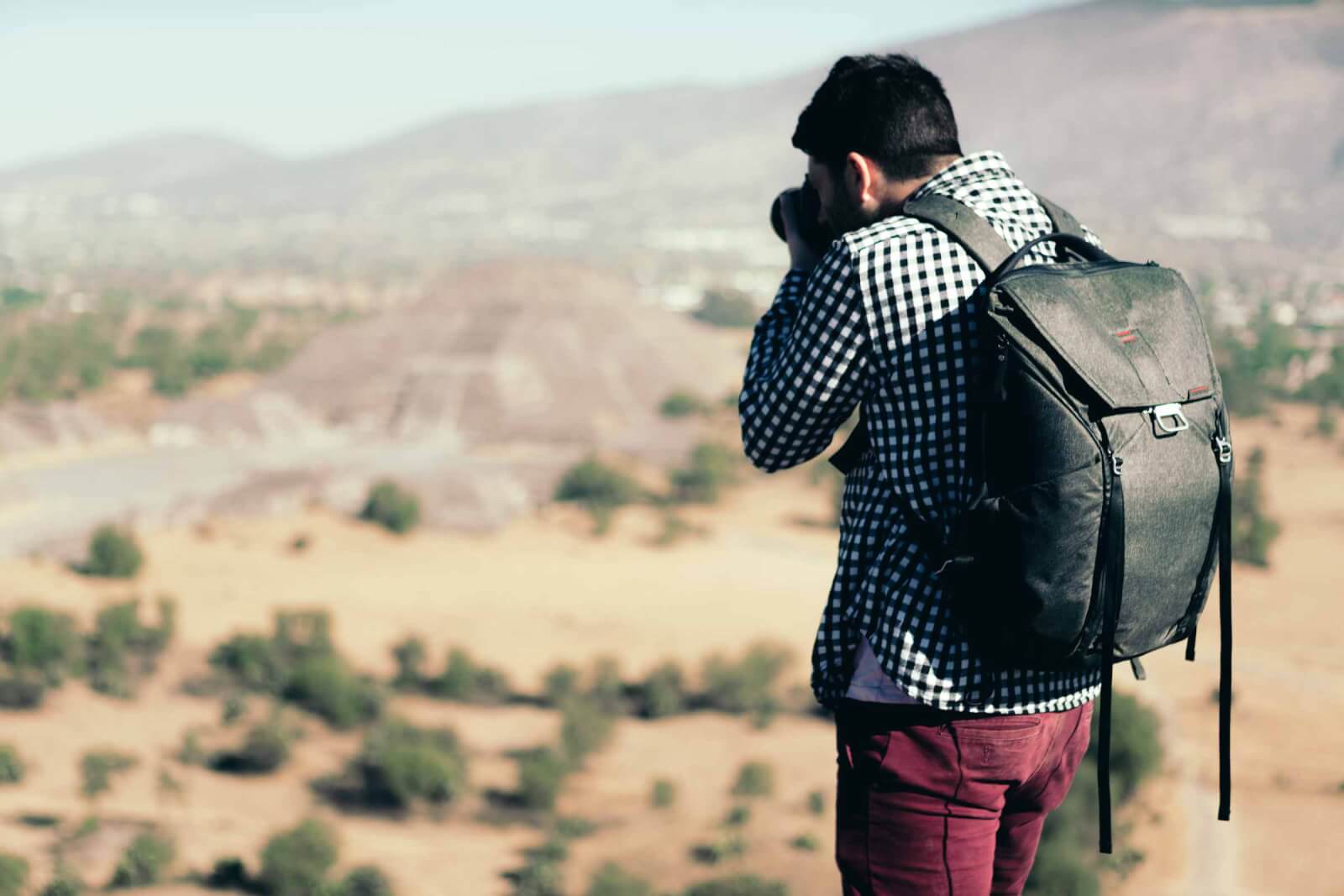 ---
Fun Facts:
Besides being a travel blog, under Bobo & Chichi Media we offer services of a full on production team. So besides on working on passion project videos and destination marketing campaigns with destinations or brands we also are hired by non travel related brands and companies to design and create digital material whether it be photography, video, or hyperlpase/hyperflow films.
Scott's favorite color is pink and when we have a house one day we want to paint it pink.
Megan is obsessed with animals, can talk to cats, and pets almost everyone she sees.
We both love a good craft beer and a great glass of wine, hence all the beer and wine destinations we visit!
We play a game where we name all animals we see (no repeats), which means we have to invent new names. We have considered starting a new business where we name people's pets. Let us know if you need help, we'd love to put some of our 'creative' names to the test!
We are public speakers and teach about our unique style of hyperflow photography. If you've ever had a desire to learn how to create amazing timelapse, hyperlapse, or hyperflow films, Scott is the master you can learn from!
One of our ambitious and lofty goals (that we aren't succeeding at) is to spend one month in every country we visit!
We've always dreamt of living in New York City and as of 2019 we made that dream into a reality based out of Brooklyn!
We invite you to follow along on our journey around the world before the world kicks us off 😉