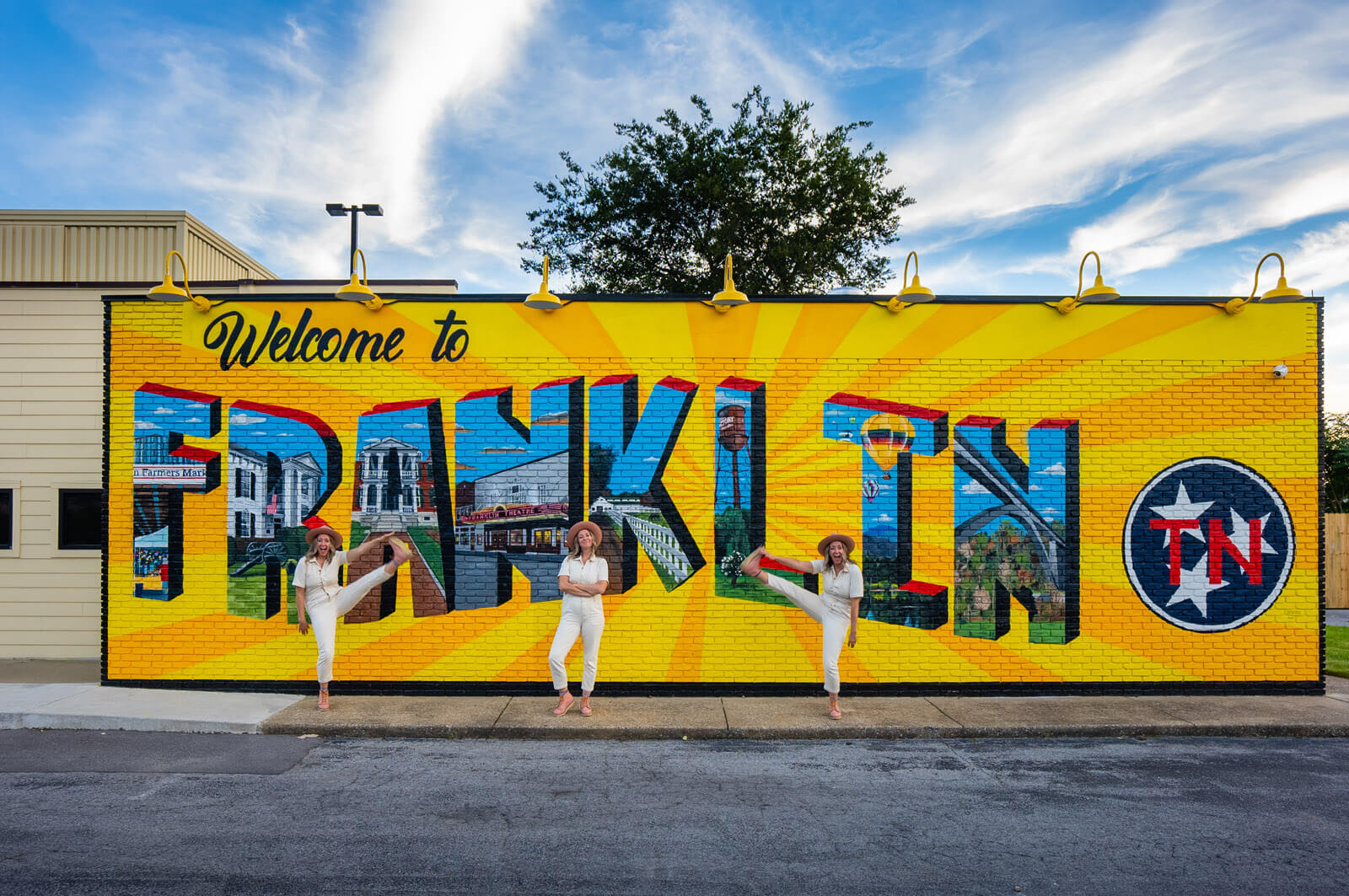 TENNESSEE
Music, comfort food, and incredible mountains
We've only had one small trip to Tennessee, a five-day itinerary that took us to the underrated city of Franklin and nearby Leipers Fork, but we felt like we left a piece of our hearts when we left! This state is rich in Southern culture.
While Memphis and Nashville are the most known for their contributions to country and live music, we found that same love to be true of other parts of the state as well.
And, of course, being a part of the south means Tennesseeans take their comfort food seriously. Not only are we sure it's impossible to have a bad meal here, we're also sure you can't leave any eatery without a nice, full stomach! On top of that, the state is home to two incredible mountain ranges - the Appalachian Mountains and the Great Smoky Mountains.
It's very easy to fill up on a hearty breakfast, hike one of the many trails in either mountain, and then grab dinner with some amazing live music (who knows maybe you'll witness the next big country star before they hit it big) and even more delicious grub.
Quick Tips for Visiting Tennessee
When to Visit: While Tennessee experiences very hot and humid summers, its winters are fairly mild. When figuring out when to visit, we recommend instead looking up major festival and event dates. With so much music history, there's something cool happening every month somewhere in the state.
Language: English
Currency: The dollar (USD). (1 USD = ~.9 EUR or ~.75 GBP OR ~1.25 CAD)
Card-Friendly? It should be card-friendly in all the bigger cities, though it's also good to have cash on hand for smaller spots!
Getting Around: You'll need a car to get around most places.
Safety: Over all, Tennessee is a fairly safe state, though it's always a good idea to err on the side of caution no matter where you visit.
JUMP TO AN AREA BELOW

Tennessee