Ahh, there are so many amazing things to do in Franklin, Tennessee. After spending five incredible days exploring this charming, Southern town and around Williamson County we feel like we left a little piece of our heart behind. From visiting Franklin attractions to tasting our way through the area's great food and beverage scene, not to mention the remarkable music scene it's no wonder so many celebrities, music stars, and TV stars have homes in Franklin, Tennessee.
Creativity pulsates here through music and art. You'll find rural Tennessee scenery that inspires, picking corners and music spaces that are inviting to anyone whether you're a big star name like Willie Nelson to just a passerby who wants to take a few plucks at a guitar, galleries, and even locals who inspire stories that end up as best selling books.
Franklin has a charm, and on our trip, we found ourselves under the same spell that attracts so many to not only visit here but move here.
Here are some of the best things to do in Franklin to not only inspire a future trip but also help you plan it!
Who knows, maybe you'll be one of the lucky ones who bumps into Dolly Parton, Keith Urban and Nicole Kidman, or Miley Cyrus on the street! These chance encounters come aplenty for those who visit the star-studded Franklin and even if you don't there's plenty of attractions, live music, eateries, and places to check out the craft beverage scene here to fill an entire unforgettable vacation.
So get ready to pack your bags and get your dancing shoes ready for all these exciting things to do in Franklin, Tennessee!
Disclaimer: This post and trip were in collaboration with Visit Franklin. As always, all opinions are our own!
Things to do in Franklin
Shop Down Main Street
You don't want to miss all the action up and down Main Street in the heart of downtown. If you're anything like me, one of your favorite things to do in Franklin will be window-shopping and popping into the different independent shops, boutiques, and galleries that dot up and down both sides of Main Street.
Head into White's Mercantile for gorgeous home goods and furnishings, gifts, local Tennessee and southern products, and clothing all curated and owned by Holly Williams who is the daughter of legendary musician Hank Williams Jr.
Citizen is a minimalist sneaker store where you can get indie brand footwear for both men and women plus clothing in this cool shop that seems to skew towards the younger, hip customer.
Tin Cottage is another great stop selling everything from clothing, home goods, gifts, and cool things for pets!
There are at least a dozen stores and shops to check out within two blocks, so if you're into shopping a little on your travels, give yourself some time to browse the great shops downtown!
Gray's on Main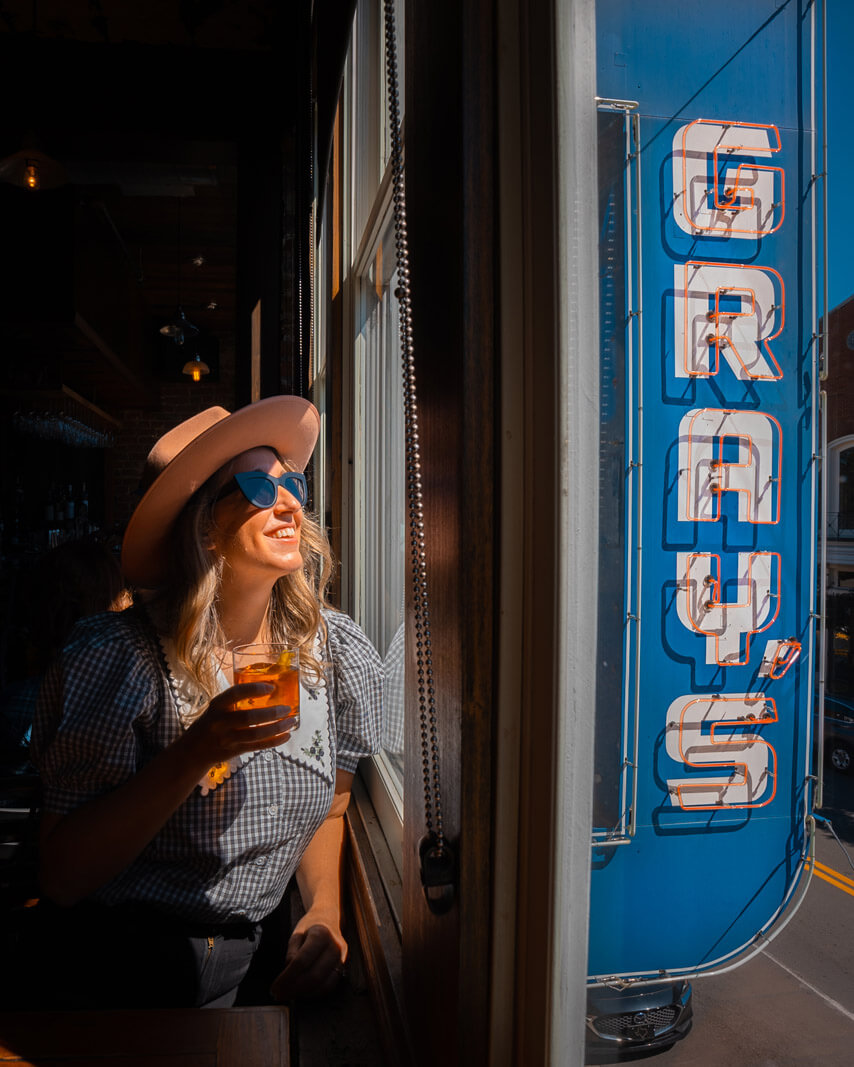 An absolute must-thing to do in Franklin, Tennessee is stop by Gray's on Main for a drink, meal, live performance, or all three! You can't miss the vintage neon 'Gray's' sign on Main Street, which if you're anything like us can't help but admire those antique neon signs and this one really stands out downtown!
The current owners pay homage to the historic Gray's pharmacy that was once housed in the same building, hence the sign, for nearly 70 years. Besides that amazing neon sign, you can spot little details throughout the building that keep the history alive here.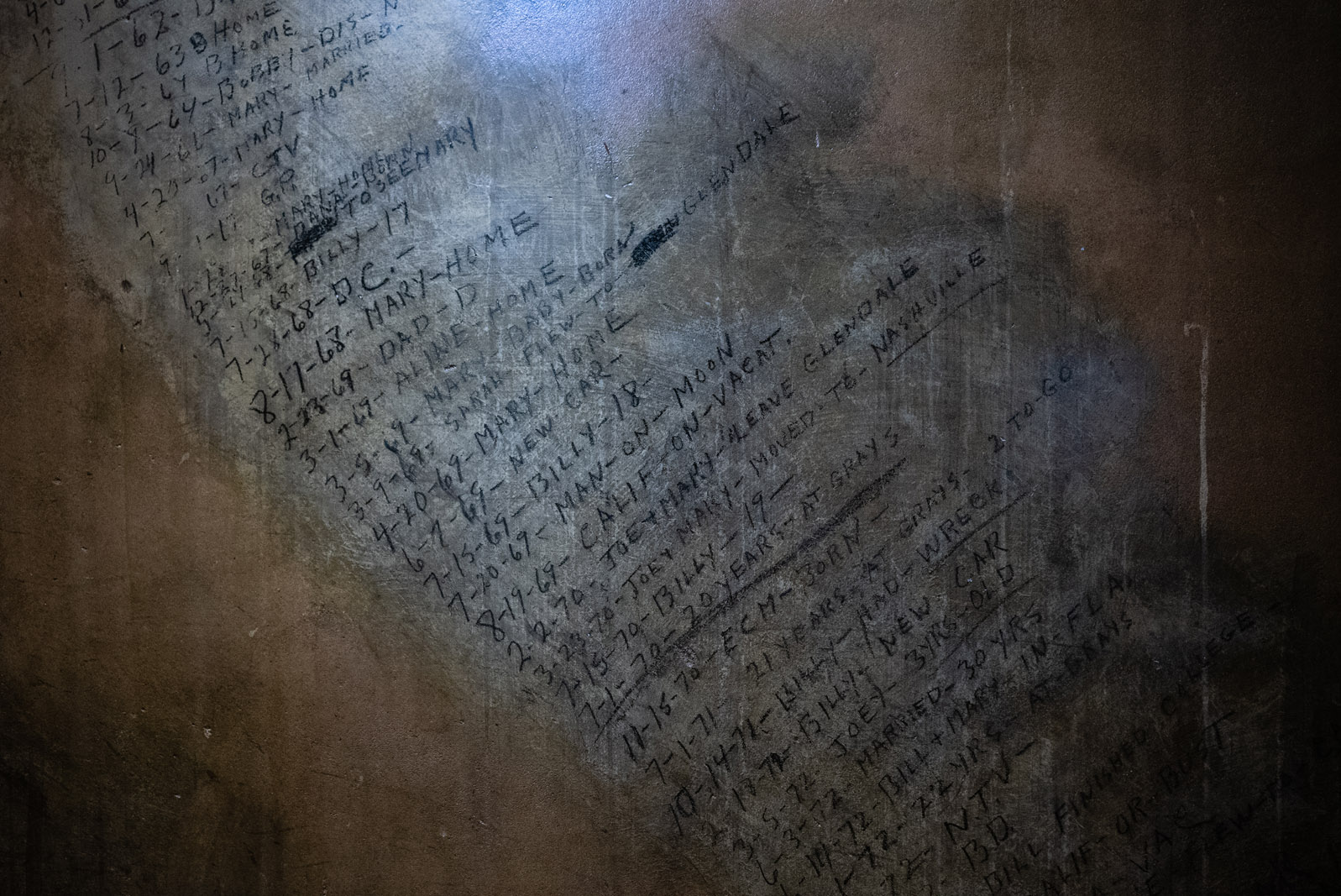 A few of our favorite details included the names of the pharmacists along the left side of the entrance as you walk in, the homemade wallpaper out of old prescriptions they found when they purchased the building, to the former owner's personal life milestones and timeline written on the back wall (by the bathrooms) documenting his personal history from when he bought his last car in 1969 to when they took a California vacation, to when man walked on the moon.
Besides the building's character they also have a stacked menu of southern cuisine with delicious light bites like ooey-gooey fried pimento cheeseballs to crab hush puppies and a stacked menu of delicious cocktails like their Anthym Spirit whiskey cocktail to seasonal offerings.
Last but not least, Gray's on Main is also a music venue! So while you wine and dine you can catch a live show!
Franklin Theatre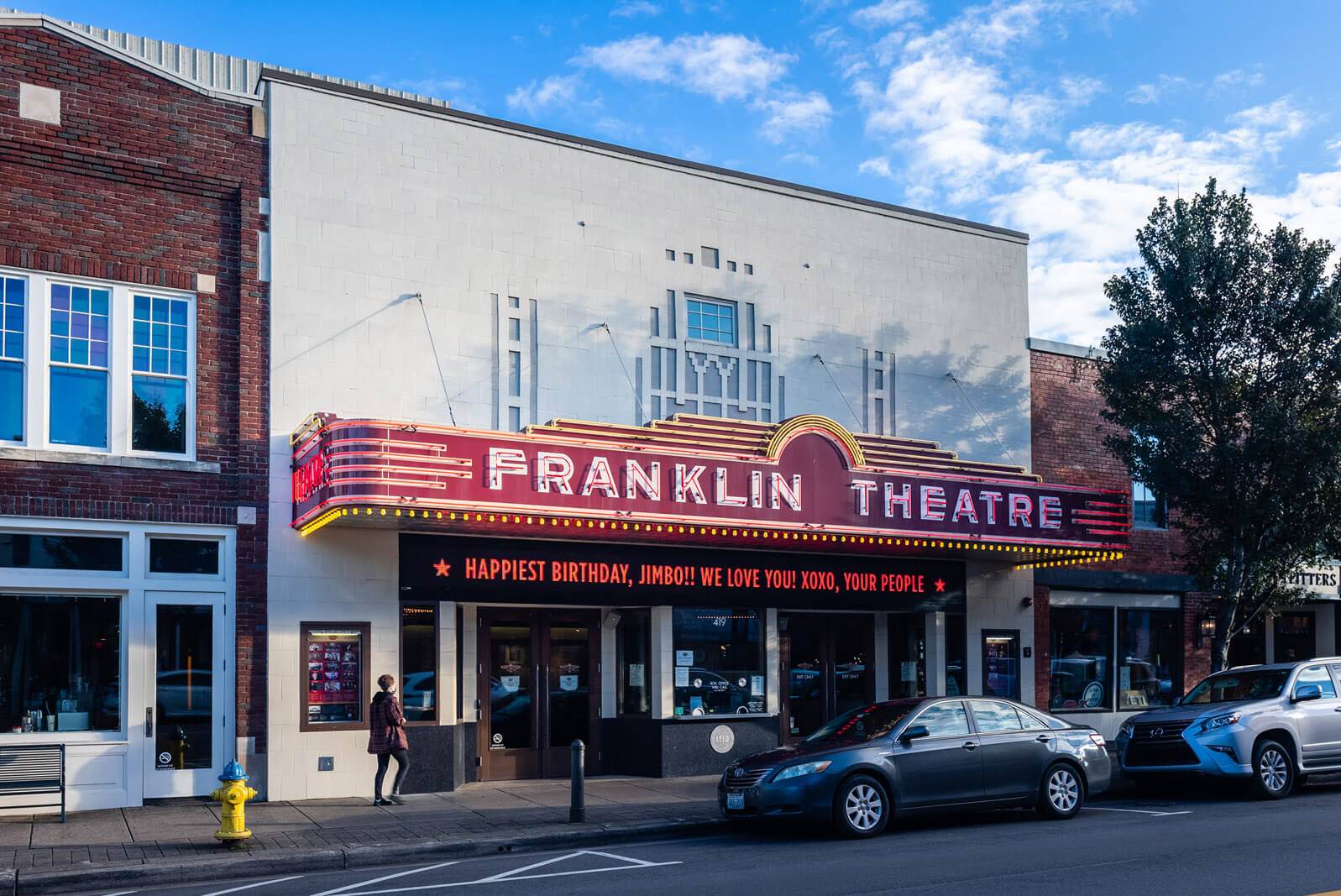 Another stand out and historic building down Main Street is the Art Deco Franklin Theatre. The theatre dates back to 1937 and hosts a variety of musical performances as well as live theater and movie screenings.
We loved the exterior of the theatre and if given the chance to come back, we'd catch a show! Be sure to check their schedule and website for what shows are happening during your visit to get a chance to be entertained in a beautiful venue in the heart of town!
Biscuit Love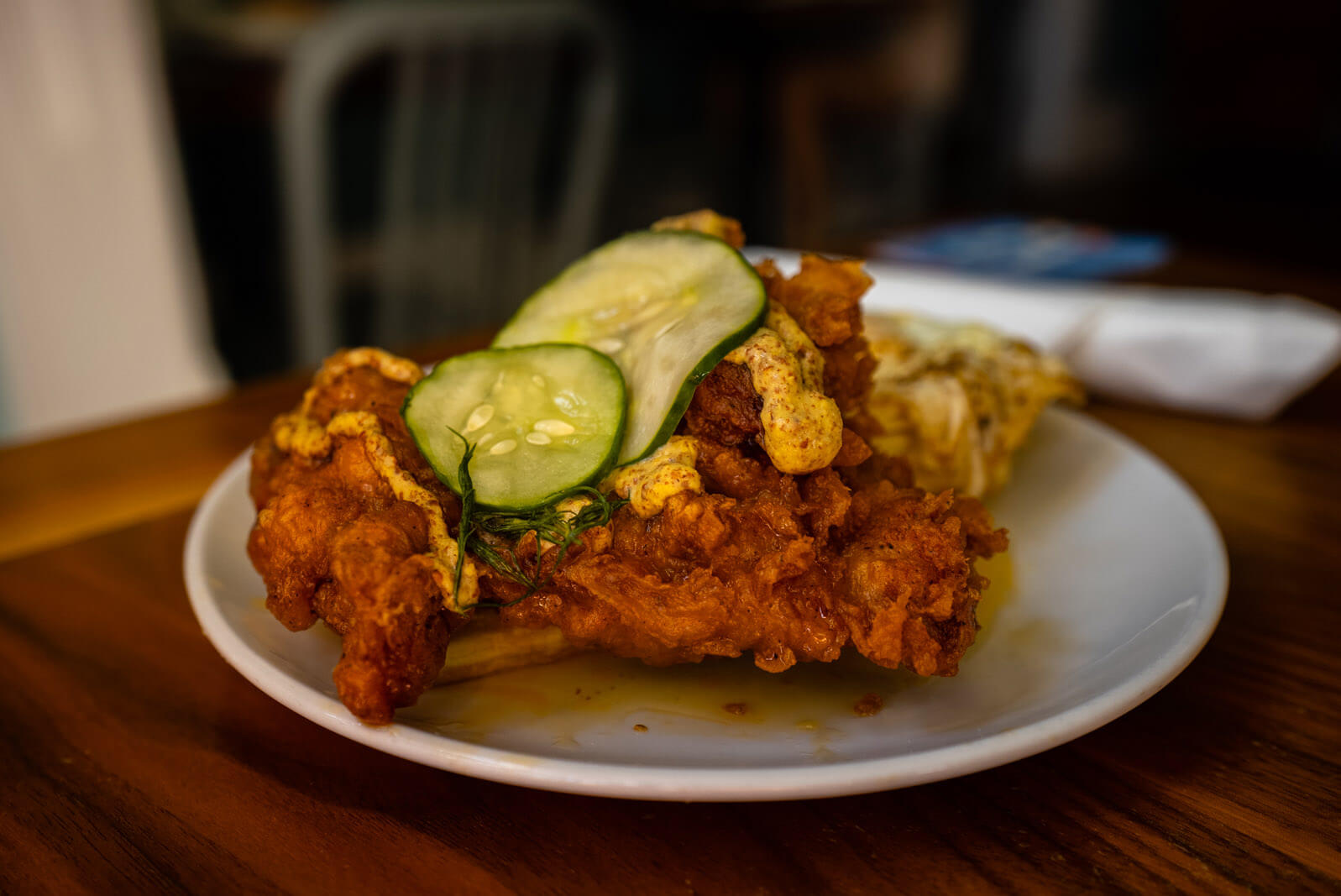 One of our absolute favorite things to do in Franklin was EAT, eat, and eat some more! There's no shortage of fine places to grab southern cuisine and Biscuit Love is your go-to breakfast spot if you're looking for a scrumptious, hearty breakfast to start the day.
We could have easily split something here but we both wanted to try different things. We got to East Nasty which is a freshly made buttermilk biscuit topped with a boneless fried chicken breast, aged cheddar cheese, and smothered in mouth watering sausage gravy – we also topped it off with an over-easy fried egg.
I went for the Princess which was made with a freshly made buttermilk biscuit topped with Nashville style 'hot chicken' with honey, pickles, mustard, and of course I added a fried egg as well.
Both of our meals were INCREDIBLE and we highly recommend grabbing a nice brunch or heavy breakfast here to kick off a day of fun Franklin attractions and sightseeing.
You can check out their entire menu, we were also told the BoNuts were also divine for anyone with a sweet tooth!
Meridee's Breadbasket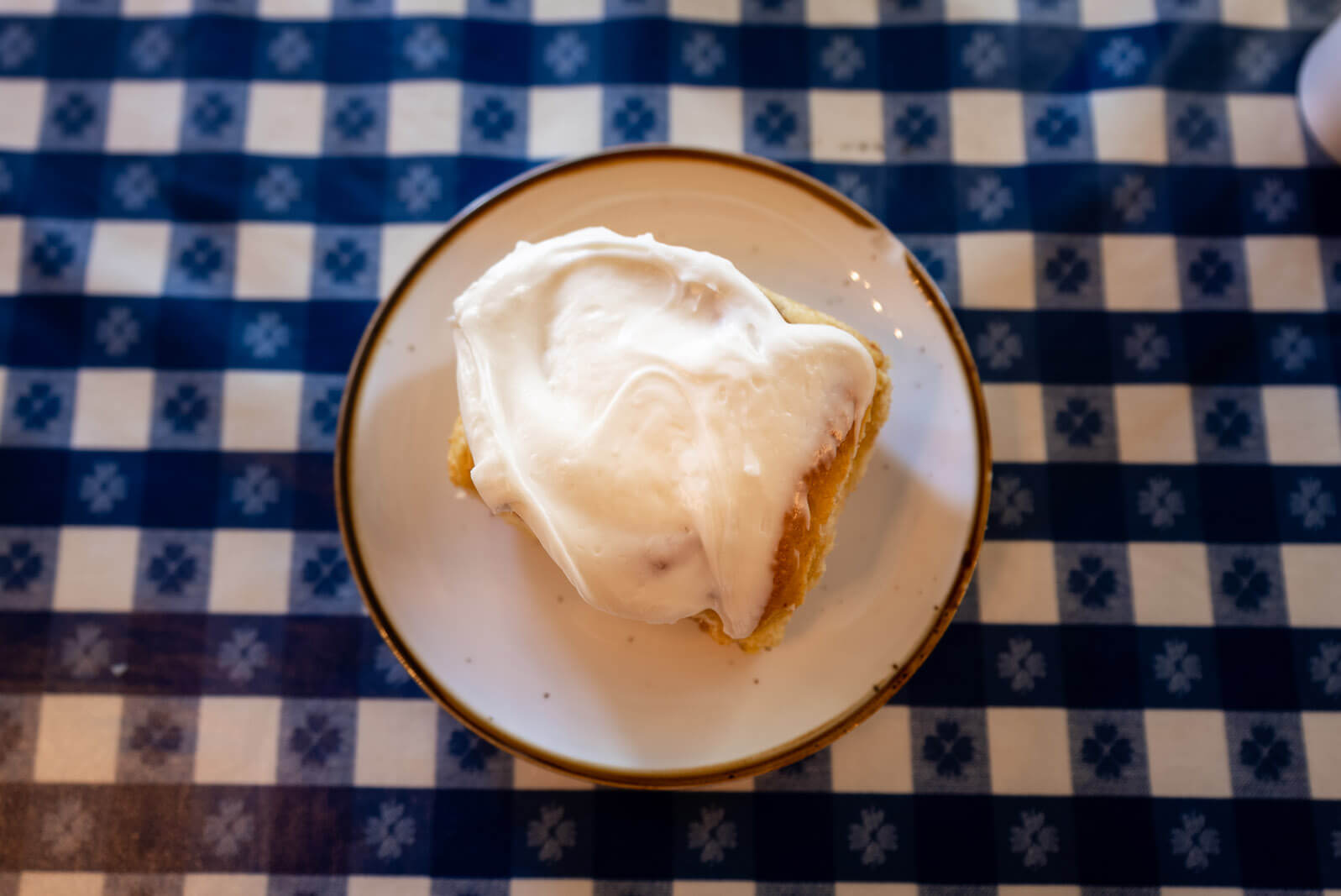 This is one of those popular, little local spots that you have to check out during your time exploring all the best things to do in Franklin and a great place to grab a quick, light breakfast. Meridee's Breadbasket has everything from full-on menu items like breakfast burritos to fresh made pastries, salads, and all kinds of goodies that offers something for just about anyone.
Be sure to try one of their pastries while you're here, even if you split with a friend. This bakery was one of the spots in Franklin that got it included as the Travel Channel's top destinations in the world for people who have a sweet tooth after all!
Check out the Murals
Love a postcard perfect photo spot? If so, you'll want to hunt down a few of the coolest murals in town. We are huge fans of street art that take plain old walls and turn them into a bright, life-size piece of art! Better yet, there are murals in town that are Franklin-themed which made this one of our favorite things to do in Franklin!
Bobby's Automotive has a fun, colorful 'Welcome to Franklin' mural (the photo on our featured image for this guide) on the sliding doors to their autobody shop by artist KAT off of Columbia Avenue. During working hours the doors might be open meaning you might not get this shot, so if you want to snap a photo of this mural you'll have the best chance of coming later in the afternoon/early evening when the autobody shop is closed for the day.
Outside of town, off of Hillsboro Road and Independence Square you can find another 'Welcome to Franklin' mural that looks like a postcard! Each of the letters has a symbol or famous Franklin attraction pictured inside with a backdrop of bright yellow rays of sunshine towering at 10 feet high by artist Michael Cooper of Murals & More.
Another one of our favorite murals we stopped by was the 'We Heart Franklin' mural by artist Chris Tidwell on the side of Riverside Franklin on Bridge Street.
There are a few more, including more outside of town, this blog post by Visit Franklin names them all for anyone looking to find each one.
Landmark Booksellers
One of the most quintessential landmarks and things to do in Frankin, Tennessee is stop by Landmark Booksellers. This local bookshop is legendary and they also sell a collection of southern books from stories of the south, stories of notable figures from the south, and authors from the south, as well as a collection of rare books and letters for sale in the back including a handwritten letter from Theodore Roosevelt and signed books by William Faulkner to give you an idea.
The owners, Joel and Carroll are loved by locals including author Karen Kingsbury who has written several best selling books that have been turned into Hallmark Channel movies! Kingsbury wrote the book The Bridge which was inspired by bookshop owners Joel and Carroll.
The book went on to be one of New York Time's best sellers and was turned into a Hallmark movie, like many of her books! While you're in town you can pick up a copy right here as well as a DVD to the movie and if you're lucky you might even meet Joel and Carroll in person!
Not to mention, many of the big-name stars that live in the area frequent this bookstore as customers. We were even told by the staff during our visit that Davey Crockett has been in this building in the past. This is one of those places where you can easily chat with a local and find out other fun details and stories of the past.
Another random fact, while we were exploring inside the bookshop we found out that the Tiffany stained glass lamp by the staircase inside was formerly owned by late country singer George Jones.
Kimbro's Pickin' Parlor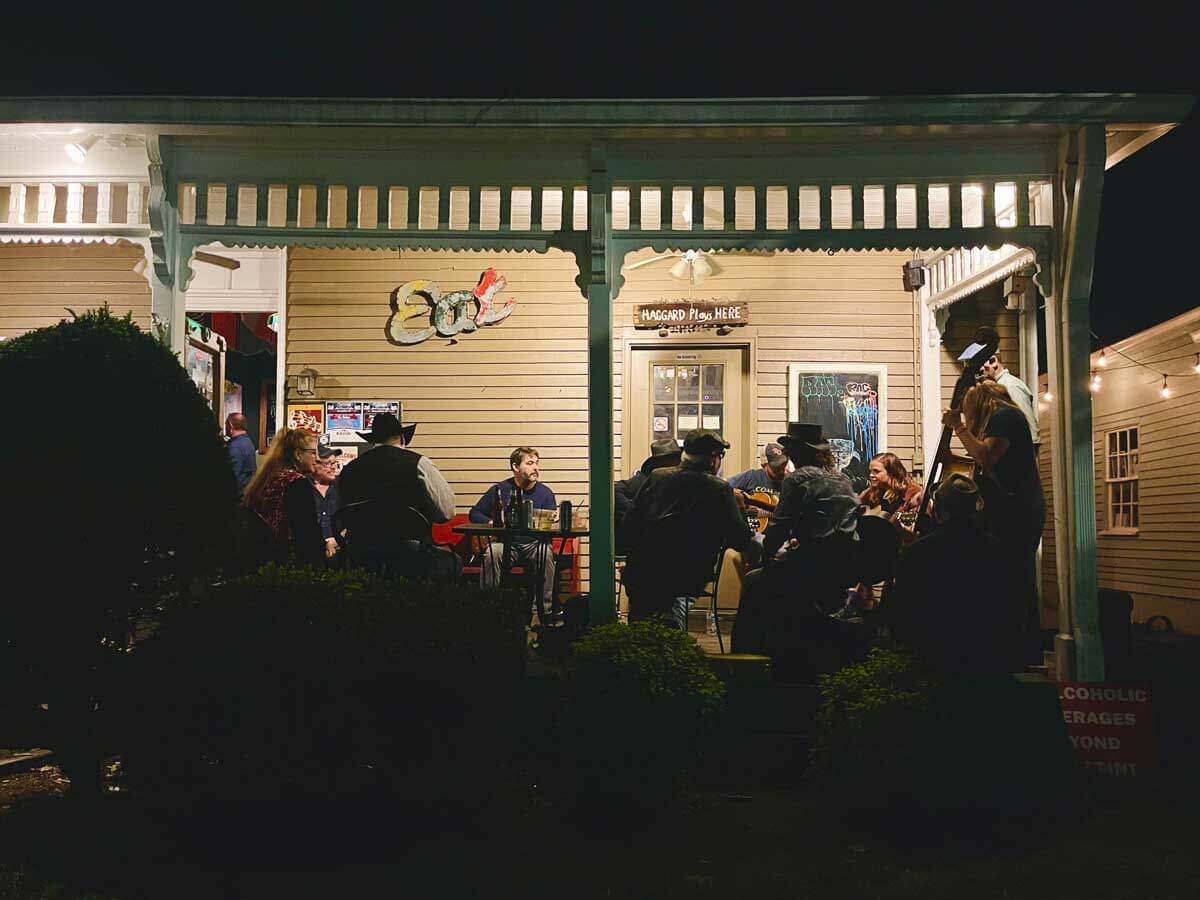 Kimbro's Pickin' Parlor is one of the best hang out spots for live music in the evenings and best things to do in Franklin if you're looking for nightlife!
This unassuming music venue and bar is located in a little house that throws a 'house party' just about every night. Musicians improvise and collaborate on the spot throughout the house from hanging out on the porch riffing together to a few plucking away at their guitars and singing together in the living room.
This place is some of the best nightlife and place to listen to impromptu live music in a very intimate, house setting.
The Factory at Franklin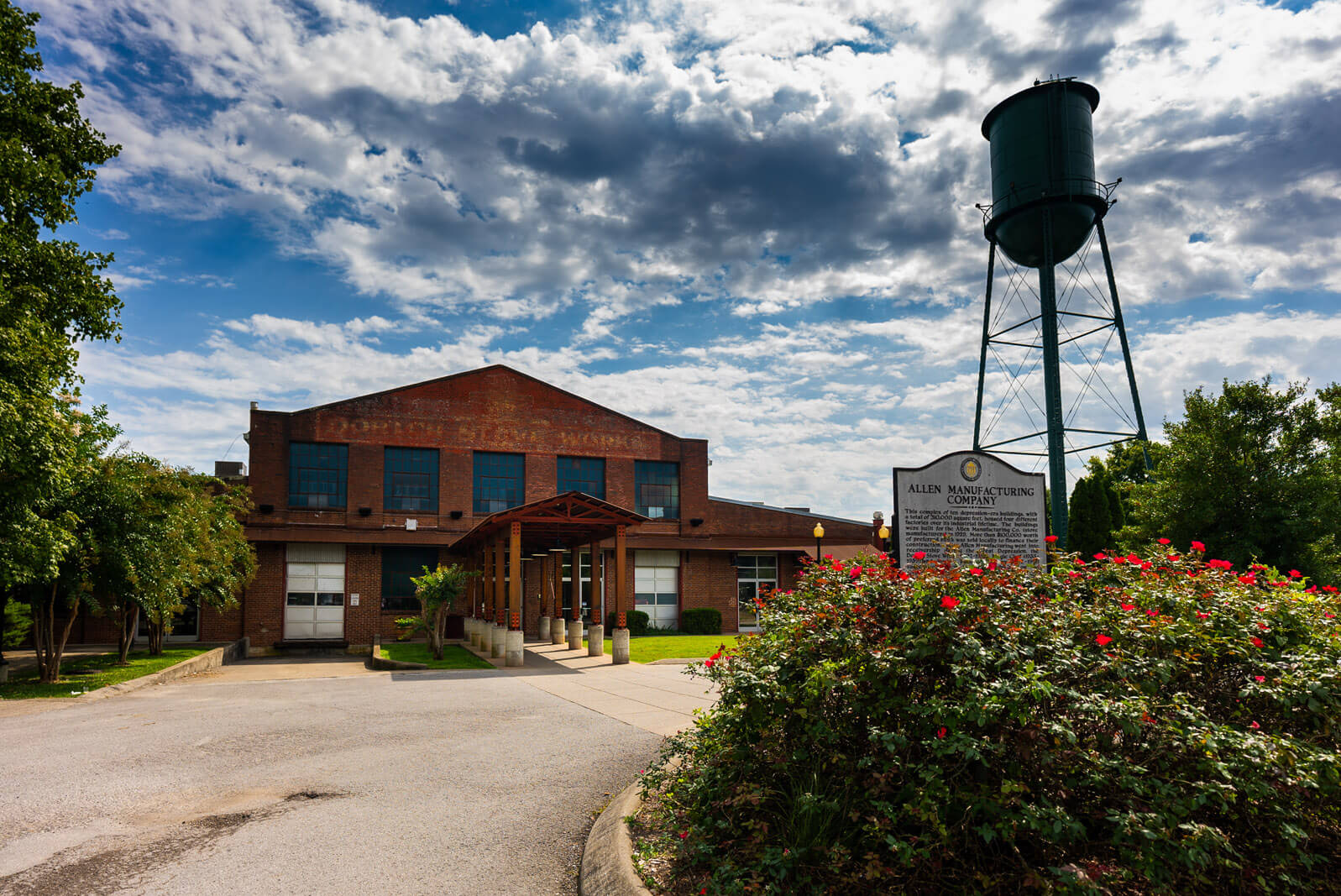 If you're looking for more food, beverage, and shopping options head to The Factory at Franklin. This place reminds us of Brooklyn as it housed in a giant brick building that housed a stove factory dating back to 1929.
Now it's been converted into an indoor market of sorts that houses shops selling local products, vintage finds, restaurants, places to grab a sweet treat, performance venues, and studios that film the CMT Crossroads series.
For fans of travel like us, this is also the home of travel guide publisher Lonely Planet's North American HQ.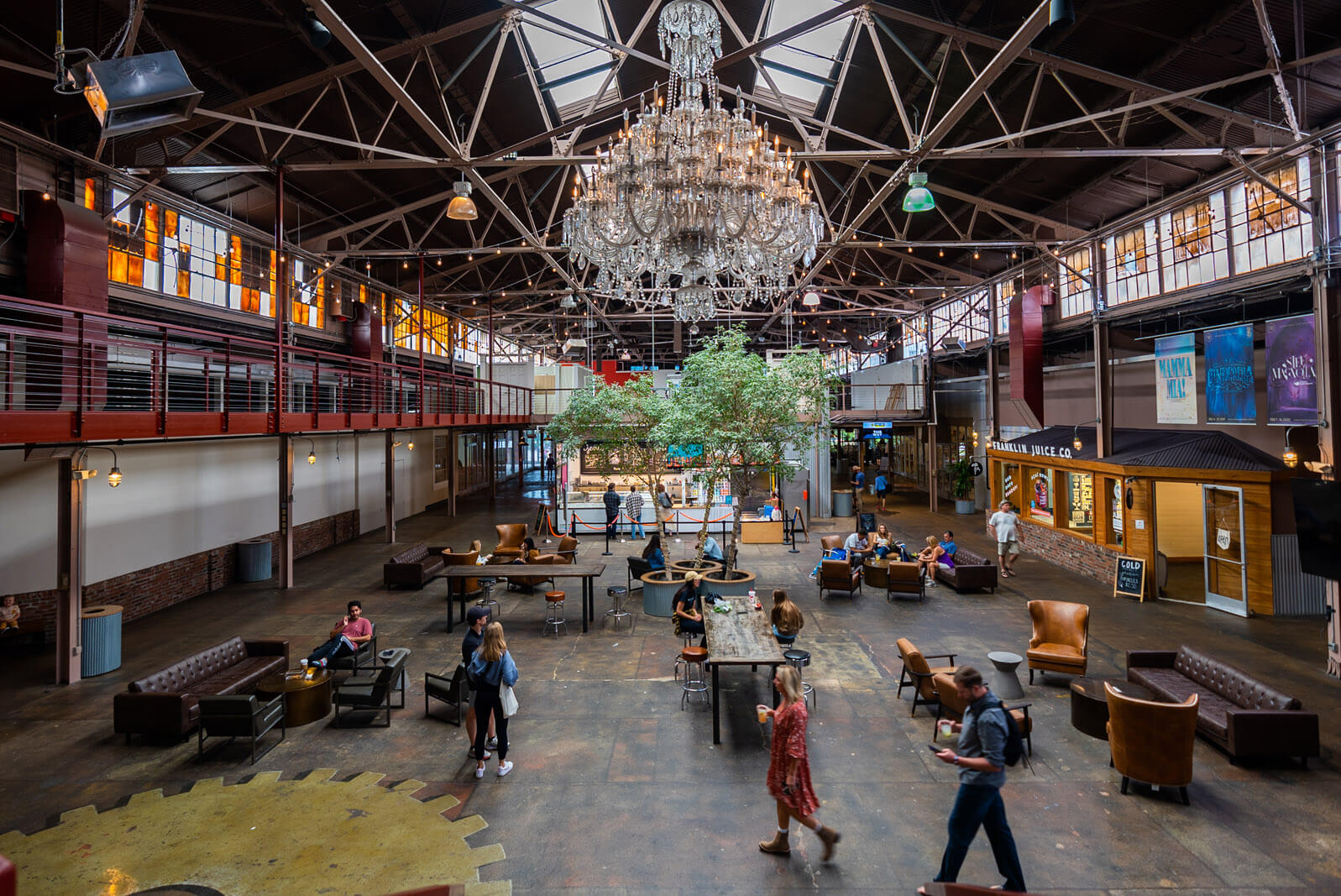 We took a lap around here checking out Ken Means' Carousel Menagerie which has beautiful, hand-carved, and painted carousel animals on display by artist Ken Means. We only were able to peek through the window but were in awe by the handcraftsmanship and the different animals on display from lions to unicorns and donkeys!
If you're lucky and visit while he's working on one of his carousel animals you can see the process at work through the window. It takes around four months to complete one!
If you're looking for a sweet treat check out Jeni's Splendid Ice Cream for a few flavorful scoops, Five Daughters Bakery for their famous 100-layer donut, or Urban Sips & Sweets for gourmet shaved ice.
Historic Sites
Some of the best things to do in Franklin, Tennessee for history buffs is check out the historic sites here. Franklin is full of history and historic events including the not so pretty side of history, which as a destination, they do not shy away from telling the details and various narratives of the history that took place here.
You'll notice immediately the 37-foot confederate monument that still remains in the center of town during the American Civil War and was the site of the Battle of Franklin in 1864 which was one of the most crucial defeats for the Union Army in the South against the Confederates.
For the past few years, Franklin has been working on the Fuller Story Project which will erect more monuments to share more narratives, specifically those around African Americans, and acknowledge the events that took place here, including history that is not a source of pride for Franklin.
Pilgrimage Festival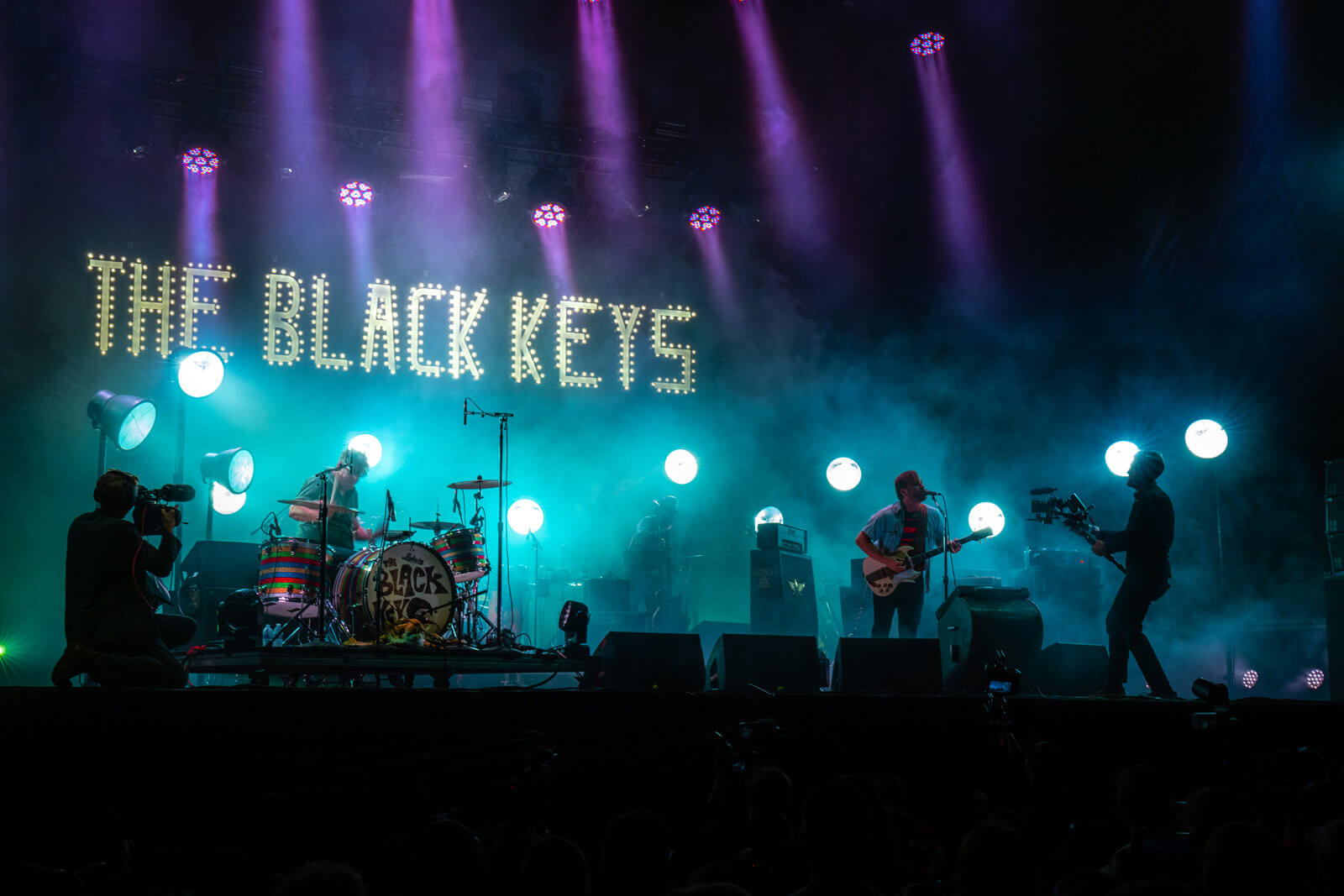 If you happen to be visiting in September one of the best things to do in Franklin, Tennessee is attend the Pilgrimage Musical Festival!
This arts, cultural, and music festival is considered one of the best 'curated music festivals' and takes place at Harlinsdale Farm across the road from The Factory at Franklin and just down the street from downtown Franklin.
Each year, this festival takes place over a 2-day weekend and brings in talent from local artists to headliners like Dave Matthews Band and The Black Keys (during our experience!) typically in the Rock & Roll, Americana, Alt-Country, Bluegrass, Jazz, Indie, Gospel, Pop & Blues music genres.
The festival was founded by locals including the frontman and lead vocalist of the band Better Than Ezra, Kevin Griffin who was inspired to bring a music festival here after taking a run in the park and former farm where the event is held annually.
Being as we are both fans of music, this was a really fun way to end our trip exploring all the amazing things to do in Franklin, so if you have the opportunity to plan a visit around Pilgrimage Festival, we highly recommend it!
Things to do Near Franklin
Natchez Trace Parkway Bridge
Located just a few miles outside of town is the beautiful and scenic Natchez Trace Parkway Bridge located on Milepost 438 of the historic 444-mile forest trail starting in Nashville, Tennessee, and running all the way to Natchez, Mississippi and is one of the best Franklin attractions to take in the view from the outlook or use the opportunity for a scenic drive or hike.
The bridge itself is a modern, architectural marvel and was added in the 1990s, however, the trail and location have been used to traverse for centuries along a geological ridgeline by prehistoric animals, Native Americans, and later by European colonizers and traders.
The Trace was also where Meriwether Lewis of the expedition duo, Lewis and Clark, actually spent his final days and you can visit his monument and burial site at Milepost 385.9, which is around an hour drive from Franklin but if you find yourself wanting to spend a day driving the Trace that's easy to add-in.
However, if you just want to see the Natchez Trace Parkway Bridge, which we highly recommend, it's an easy stop on your way to/from Franklin to Leipers Fork.
Leipers Fork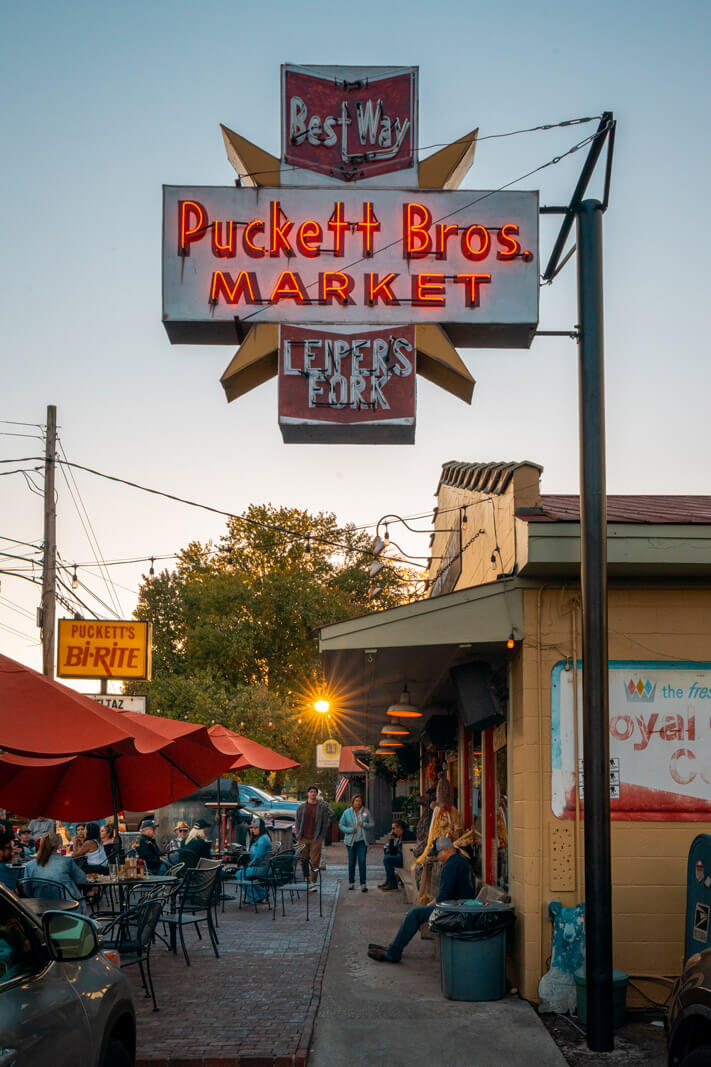 Do not miss your chance of visiting the charming village of Leipers Fork located just outside of Franklin. This one-road village is full of beautiful cottages that are home to a mix of long-time residents, celebrities who have a countryside retreat out here, and galleries and shops not to mention the legendary Fox & Locke (formerly Puckett's Grocery & Restaurant) of Leipers Fork!
Even the gas station here is an experience, walk in and you'll spot antique arms on the walls, historic photos and stories, and this spot was actually the 'edge of America' before the Louisiana Purchase in 1803.
Driving into the village you'll notice the porches on all the countryside cottages. It is said that having a porch is an 'unwritten community rule' so that everyone has a welcoming spot for their neighbors and that porches fosters community.
Everything here is rustic. Don't miss stopping in Serenite Maison, a shop filled with antiques and home goods with a famous 'picking corner' of rare instruments including an extremely rare Martin guitar (1 of 50 in the world) that anyone can pick up and play.
You also don't want to miss the galleries like Leipers Creek Gallery and David Arms Gallery either. Behind Leipers Creek Gallery you can find the Lawnchair Theatre where you bring your own chair and enjoy a show! We were told Willie Nelson even performed back here.
There's no shortage of celebrity and big music star sightings and stories from here, especially since so many of them live right here or just a short drive away from right here. Leipers Fork is a creative hotbed and you can even stay in Justin Timerblake's Leipers Fork home, Millville where he works on his creative projects when he's not occupying it!
Fox & Locke of Leipers Fork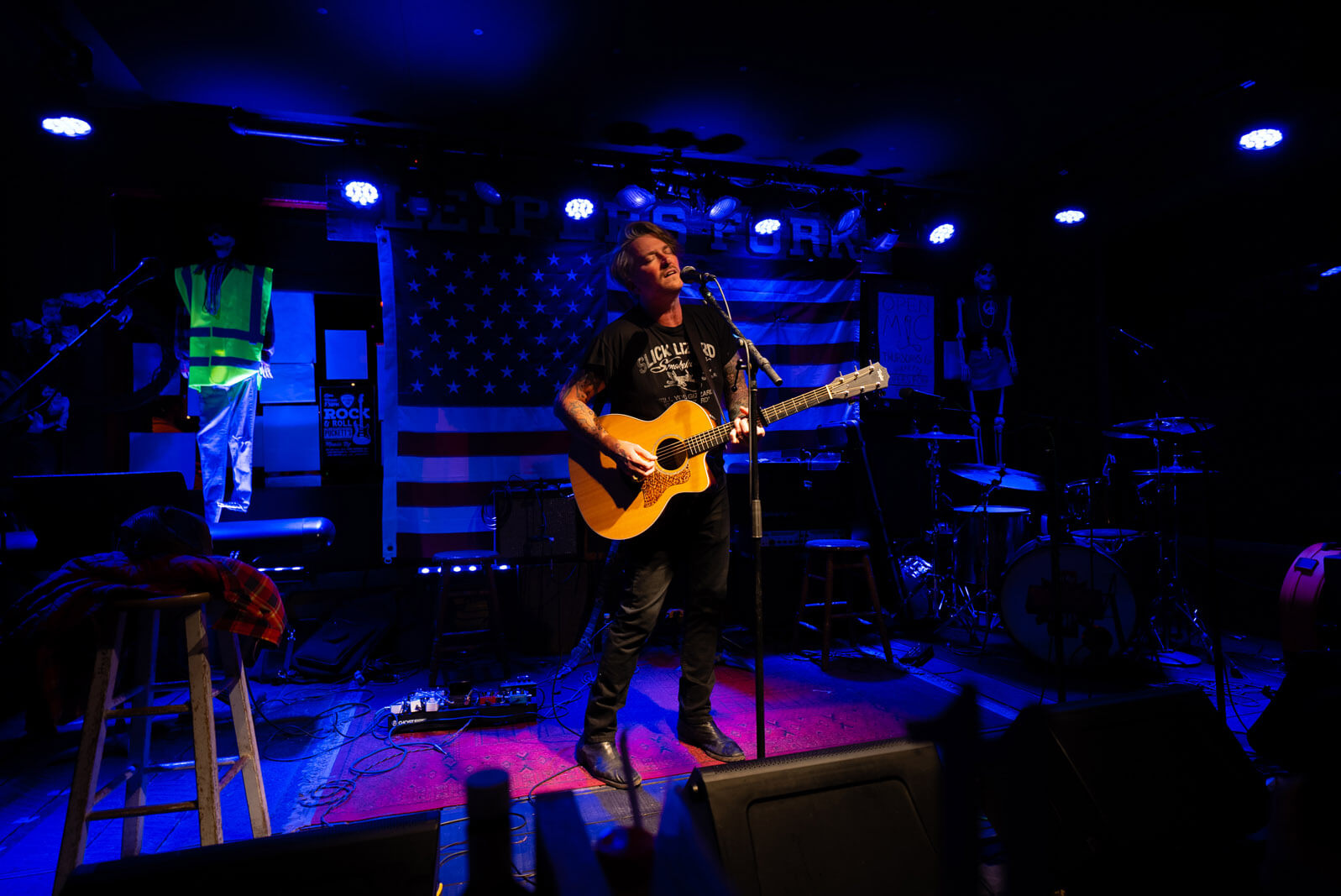 One of the best Franklin attractions, especially on a Thursday night for open-mic night at Fox & Locke (formerly Puckett's).
This classic, Americana spot was a legendary grocery store, gas stop, and community gathering spot from the 1950s and today is one of the most fun music venues and spots to get BBQ in the area while still holding true to being a place for folks to gather.
This is where you can get your classic 'Meat n' Three' BBQ and burgers. If you stop by in the afternoon, chances are you'll see the smoke from the pig roasting outside in the front of the shop.
While you can come and eat just about any night – which we recommend, it's Thursday nights that are something really special here in Leipers Fork during their open mic night featuring a line up of local or visiting artists who each play two songs while you dine, drink, and enjoy the show.
It's not uncommon for big country stars to pop in and do a surprise performance for the guests here or to be joining in as a guest chowing down on BBQ listening to live music. That includes Justin Timberlake when he's in town (he just has to walk down the street from his Leipers Fork home) and Wynonna Judd.
We were even told that Miley Cyrus has performed on this small venue stage. During our visit we had surprise performances by JT Hodges and Butch Walker, who besides being an artist himself has produced and worked on some of music's biggest stars like Taylor Swift, Katy Perry, and bands like Fall Out Boy and Panic! At the Disco.
This was probably one of our favorite experiences and things to do near Franklin during our visit! There was something about being in a small venue with amazing artists performing for you all night while eating that tasty BBQ!
Reservations are highly encouraged for Thursday through Saturday night shows!
Leipers Fork Distillery
A trip to Franklin isn't complete without tasting some of that fine Tennessee whiskey! Located on an old moonshine site and a 200-year-old cabin. This small-batch distillery opened in 2016 and is a young powerhouse in the whiskey business that offers visitors and guests distillery tastings with a tour.
Along the way you'll learn about the history of the site, whiskey making in Tennessee, and how they make their small-batch whiskey in their copper still named Ginger and you might even spot their polydactyl feline friend, Hemingway taking care of business around the property too.
If you're like us, you'll want to buy a bottle of their award-winning whiskey to bring home with you too!
Arrington Vineyards
Calling all wine lovers, this next stop is for you! Arrington Vineyards is the second largest vineyard in the state of Tennessee and is one of the best things to do near Franklin just a short 20-minute drive from the town center. Situated on nearly 100 acres with vineyards and award-winning wines, this winery is co-owned by country music star Kix Brooks of Brooks & Dunn.
Visitors can enjoy a tasting flight or buy wine by the bottle to enjoy on the property alongside light bites like cheese and crackers.
Check their calendar before your visit and see if they have any "Music in the Vines" live performances during your visit.
H Clark Distillery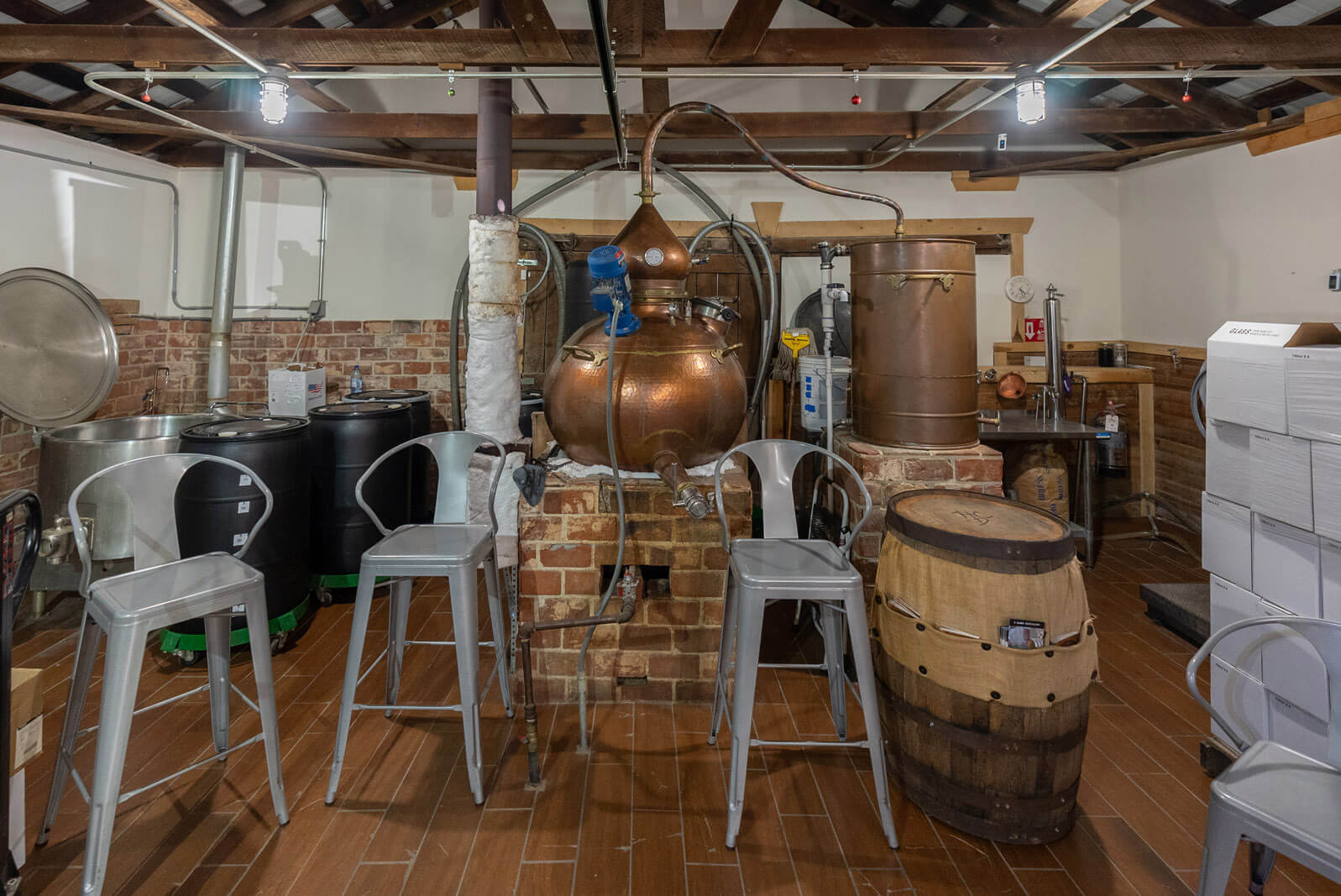 Time for more of that fine Tennessee whiskey. A small barn located in the old rail town of Thompson's Station is the small-batch distillery that changed everything about the Tennessee whiskey scene.
Distillery owner Heath Clark is both a full-time lawyer and distiller. In 2009, he worked to change prohibition-era laws so that whiskey production was legal across the majority of the state. Before 2009, there were about 3 distilleries in the state of Tennessee, one being Jack Daniels and now there are around 40 in the state.
Once you can wrap your head around that amazing feat, you can schedule a guided tasting to try their whiskey, bourbon, and gin next to their small copper still where it's all made.
Original Martins BBQ Joint
If you're looking to enjoy Tennessee bar-b-que while you're in town, this is the place to be. Located in Nolensville is the original Martins BBQ Joint (there are now more locations). Martin's specializes in the 'whole hog' style smoking a pig for an entire day to cook.
Martin's BBQ has been featured on just about every reputable and established travel and or food network from The Travel Channel to Bon Apetit, the Food Network, and Conde Nast Traveler.
Inside the restaurant, you'll find the walls decked out in license plates and other colorful memorabilia like vintage signs and posters.
One of their signature dishes they are known for is the Redneck Taco which is your choice of meat on top of a cornbread hoecake (sort of like a cornbread pancake) with slaw and sauce. Otherwise, check out their BBQ trays or meat sandwiches.
This Girl Can Mural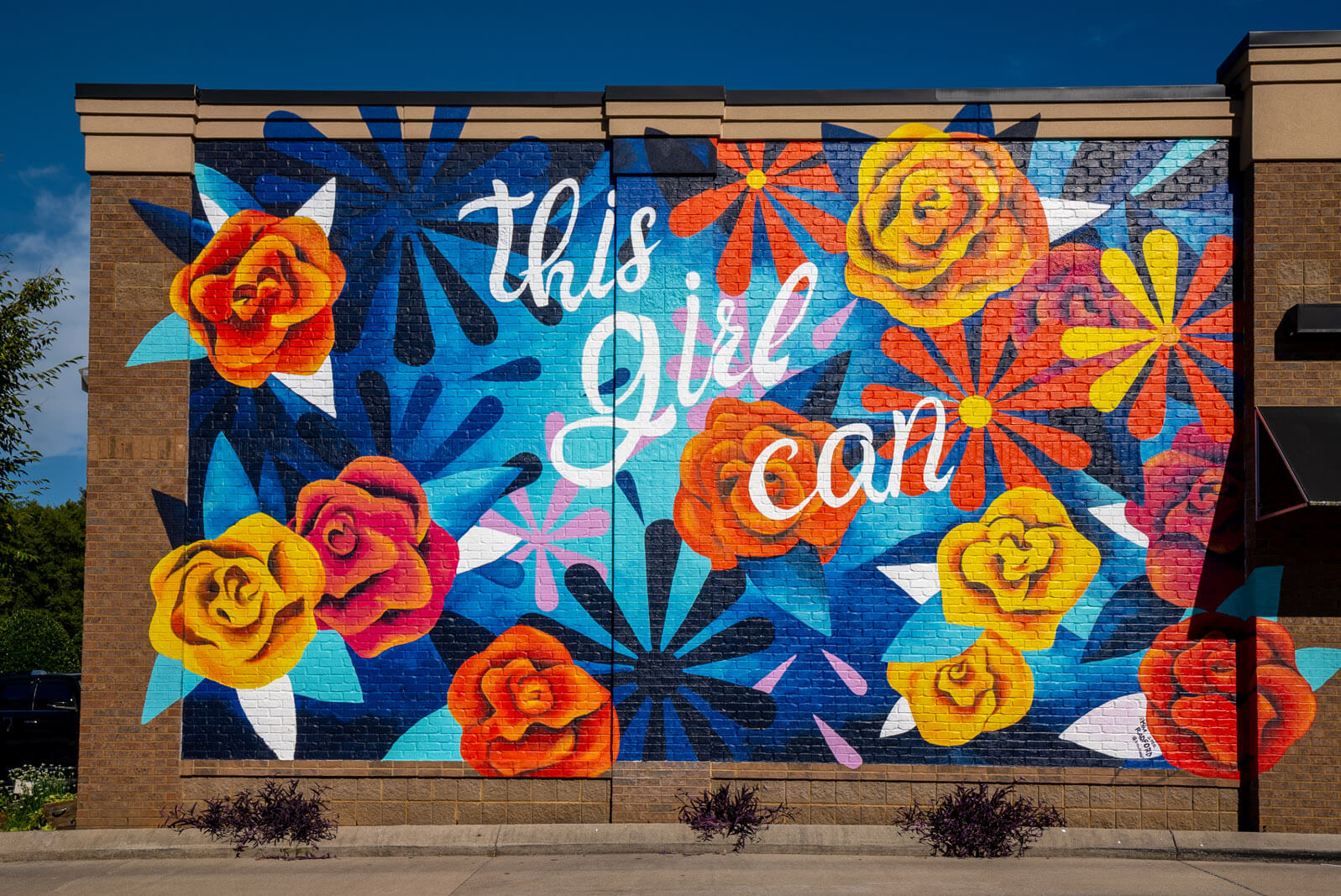 While you're in Nolensville, perhaps before or after chowing down on some seriously good BBQ at Martin's head over across the street to check out the 'This Girl Can Mural' by artist Kim Radford for the Walls for Women project on the side of Mama's Java Cafe.
The Walls for Women Project (which kicked off in 2020) celebrates the 100th-anniversary of ratifying the 19th amendment that allowed women the right to vote. While the women's rights movement took off in Seneca Falls in the Finger Lakes, New York the final and deciding vote came down to Tennessee in which changed the United States Constitution.
There are murals all throughout the state all of which are made by female muralists.
Mill Creek Brewing Co.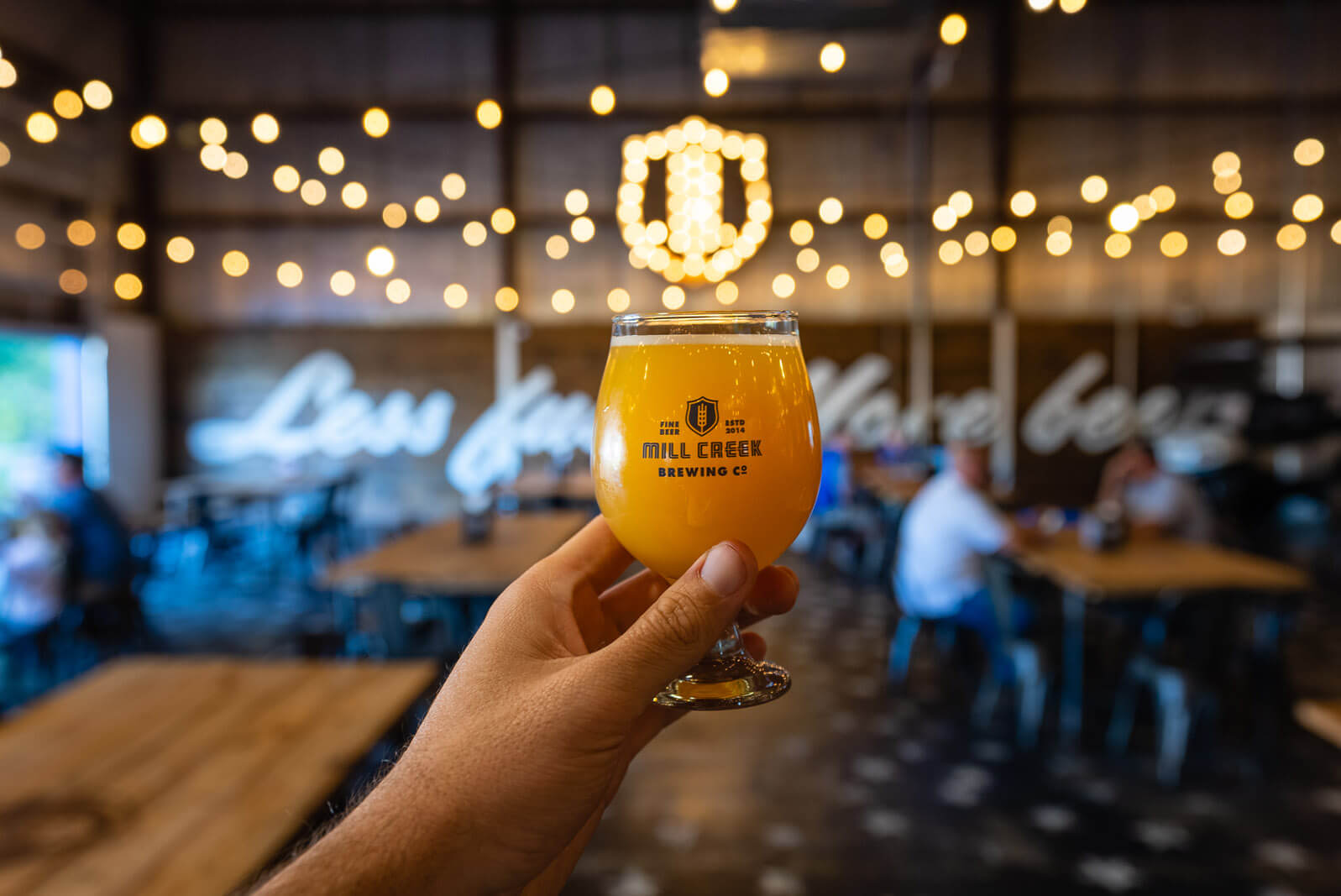 Another great stop in Nolensville and thing to do near Franklin is try some fresh crafted brews from Mill Creek Brewery. Located just down the street from Martin's BBQ (it's easy to visit both plus the mural all in one visit) is the large taproom and tasting room at Mill Creek Brewing Co.
They've got a spacious, family-friendly area to hang out including screen golf and a food truck if you need another bite to eat. They have quite a few different brews on draft so you may want to pick a few and try a tasting flight.
Because of Tennessee laws, the brewery actually closes early around 4:30 daily, so be prepared and don't show up too late! Believe it or not, these are actually extended hours as another prohibition-era law was relaxed recently that allowed for breweries to stay open longer, even though the hours are more limiting than breweries in other states! Just keep their hours in mind when planning your visit.
Where to Stay in Franklin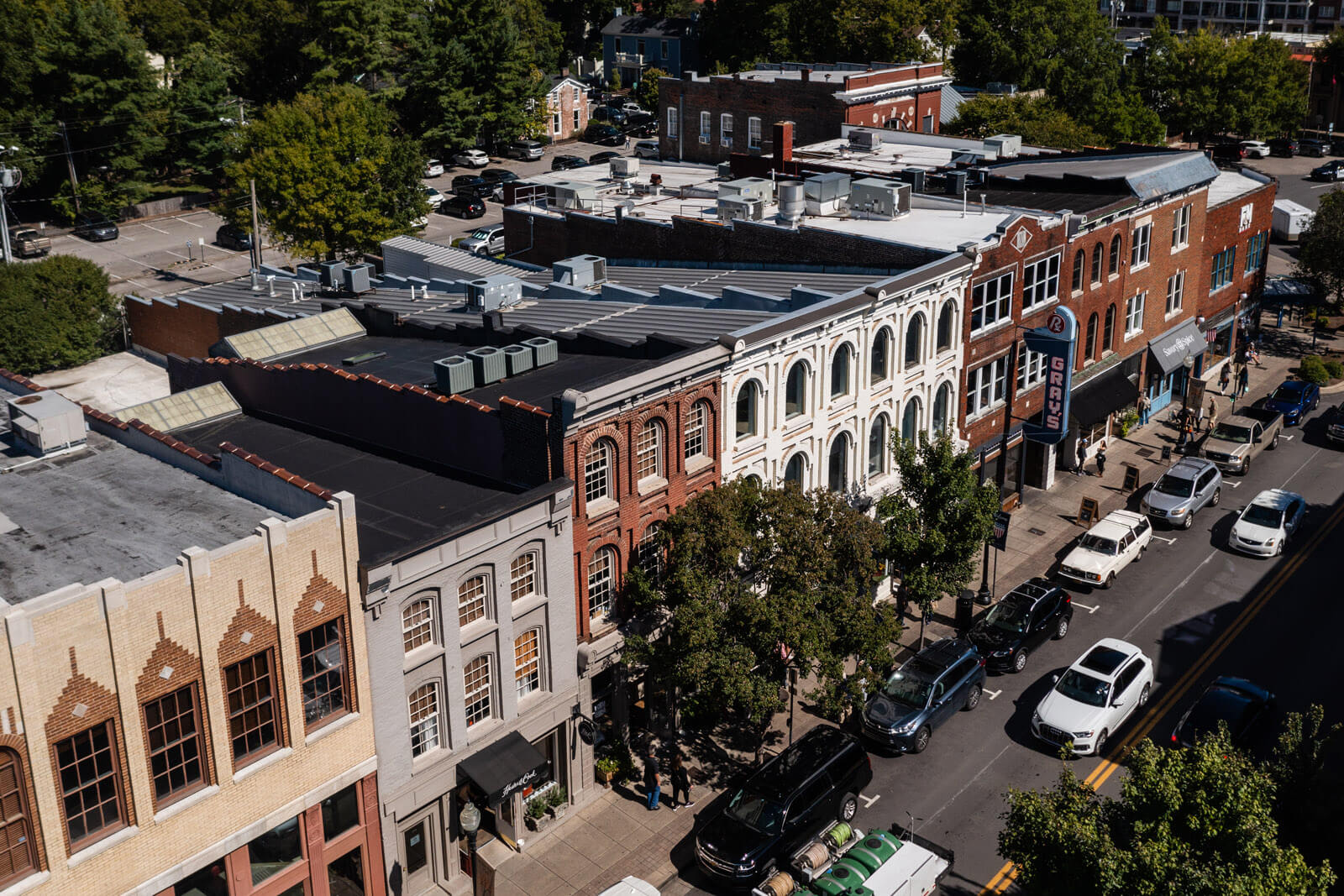 Harpeth Hotel
The beautiful Harpeth Hotel is located in the heart of town and is within walking distance to most Franklin attractions. This elegant and luxury hotel has rooms with balconies overlooking town and a beautiful lobby and restaurant, 1799 Kitchen + Cocktails.
Even if you don't stay at this beautiful property you can dine at their fine dining establishment or come for a few drinks. Their seasonal menu is accompanied by their cocktail and whiskey collection.
If you dine in the center of the restaurant around the wooden art installation, this subtle design pays homage to the local whiskey production and is meant to represent a whiskey barrel from floor to ceiling.
The boutique, luxury property is pet-friendly and also has a beautiful tree-lined courtyard named after the river in which flows behind it.
Hilton Franklin Cool Springs
Located in the Cool Spring Business District, this 4-star Hilton property is beautiful with sleek and modern rooms featuring a heated pool, restaurant, and fitness center just a 10-minute drive from downtown Franklin with many restaurants nearby.
Just 3 minutes by car is Chrysalis Modern Italian restaurant with a shopping mall nearby. This property is ideal for those traveling by a car or renting a car during your stay.
Franklin Travel Tips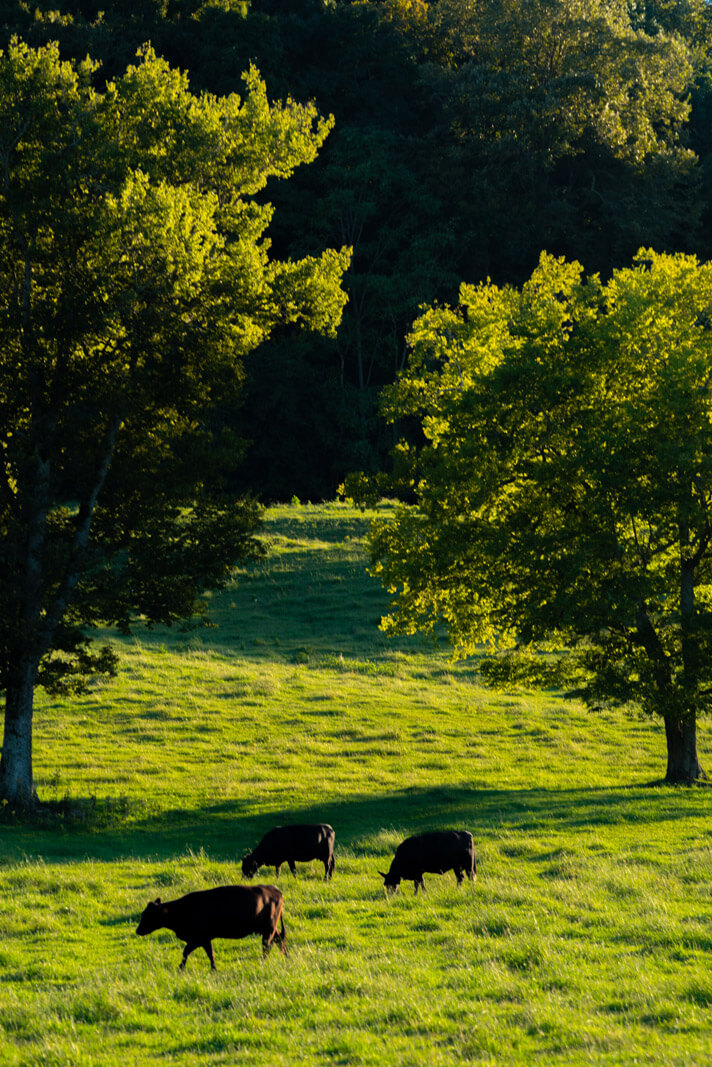 Many of the best things to do in Franklin located downtown are all within walking distance. However, the best way to explore all the best nearby Franklin attractions like the distilleries, winery, and Leipers Fork is by car.
While it's totally not necessary to have your own car as you can use rideshare apps, we highly encourage renting a car while you're here to give you the most flexibility with your schedule as rideshare apps like Uber and Lyft are available, but limited and may require longer than usual wait times if there aren't enough cars available.
Some Franklin attractions, like distillery tours and tastings, require a reservation, be sure to check with each individual spot to make sure you're set before you visit!
Also, places like Fox & Locke at Leipers Fork require a reservation if you want to sit at a table during the live music performances.
The nearest airport is Nashville International Airport (BNA) which is just a 20-minute drive without traffic to downtown Franklin from the airport.
---
Enjoyed this guide to Franklin, Tennessee? Bookmark for later or share the love below on Pinterest!