When you're packing for a trip do you find yourself picking out shoes you know could be problematic on long walking days? We've all been guilty at least a time or two in our lives where we packed the wrong shoes and ended up with blisters and aching feet.
After years of experience in the shoe industry (I was a former buyer for women's footwear in my days before travel blogging) and years of travel experience I like to consider myself very knowledgeable on the topic!
I have put together a comprehensive guide for women to help you find the perfect stylish walking shoes for travel and comfortable travel shoes that don't sacrifice style for comfort. On your next trip feel like you're walking on clouds while still remaining stylish with these awesome options.
There are plenty of different categories of stylish walking shoes for travel to choose from cute flats to dressy sandals that will help you pair a great pair of shoes that are easy on the feet that go with any outfit and any trip.
Need stylish walking shoes or travel shoes for men?
While this is a guide for stylish walking shoes for travel for the ladies we do have a men's guide too! Read all about the best walking and travel shoes for men in our comprehensive guide!
Why is this stylish walking shoes for travel guide necessary?
I put together this guide because I found the basic search for stylish walking shoes for travel or comfortable walking shoes to pull up some options that just were, UGLY. So ugly in fact I thought I'd rather be in pain than walk around wearing some of the options for comfortable travel shoes that were popping up.
This guide was created to help you still find stylish options that are also designed around comfort perfect for those long walking days whether you're strolling cobblestone streets in Europe or walking everywhere and anywhere in New York City.
Not to mention quality. Quality shoes matter. You pay for what you get. My days from sourcing materials, design, and fit of shoes from buying days came in handy here. Sometimes I can just look at a shoe and know its going to hurt, or there are those that have small design details that really make a difference like the type of insoles a shoe has.
I used my knowledge and experience in both industries to put together this guide for stylish walking shoes for travel for the ladies, all while trying not to go crazy buying 10 more new pairs of shoes myself! By the way, I own many of these shoes either in the past or currently and can verify they are great for long walking days!
Disclaimer: This post contains affiliate links
Comfortable Travel Shoes: Casual Sandals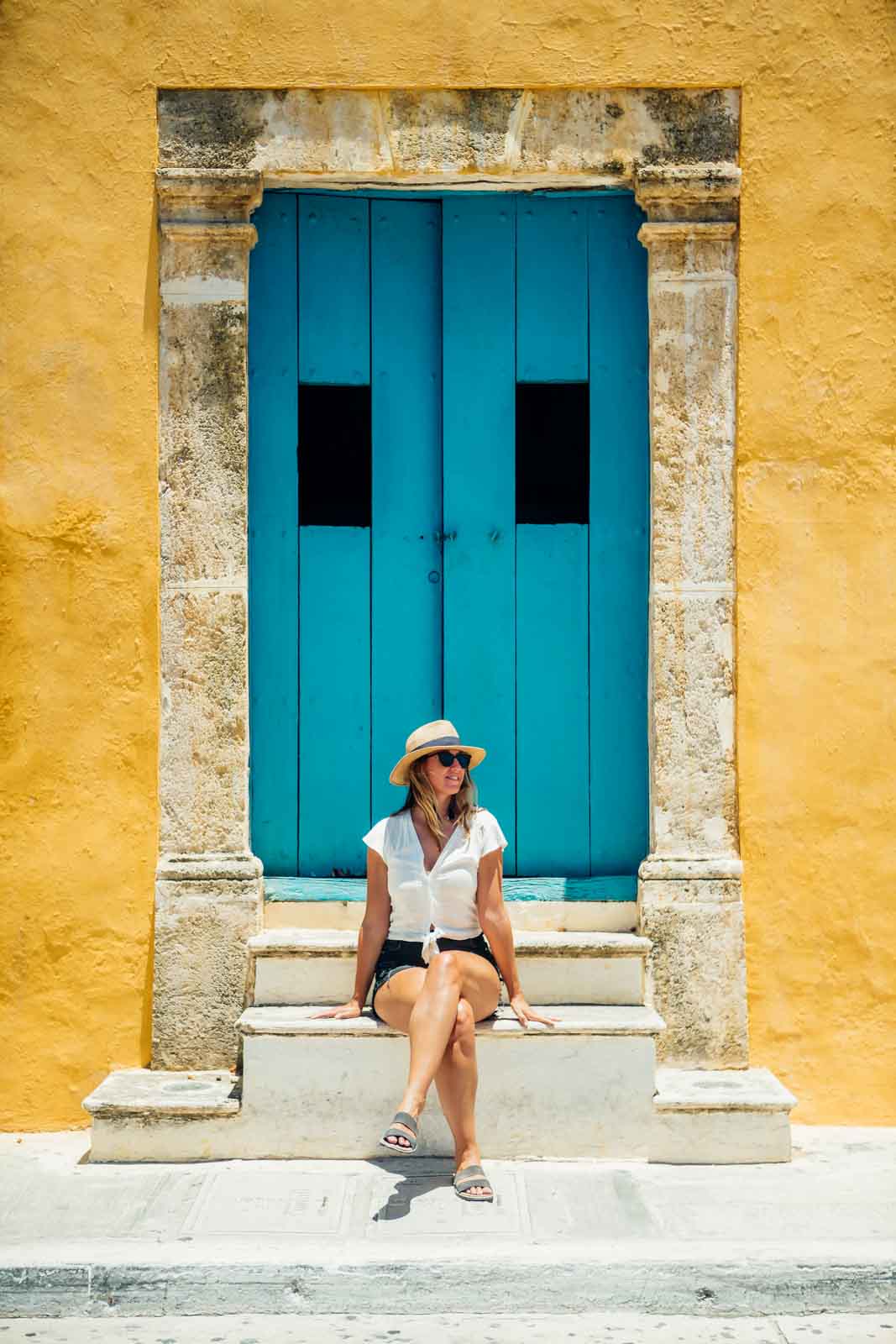 Birkenstock Arizona Slide Sandal

When it comes to comfortable walking shoes for travel in the sandal category, there's no more classic and timeless of a style than the Birkenstock Arizona slide sandals! These seemingly never go out of style because they are casual and comfortable – not to mention last YEARS.
The contoured footbed not only gives you extra support other sandals don't offer, but the style itself is minimal with two straps across the top of the foot, giving you enough support for a slide without slipping around. Better yet, these are versatile. While the leather pair will certainly last season after season, the synthetic EVA pairs really are nice looking and easier to wear in wet weather, plus they are at a little lower price point if you're on a budget.
Shop on Amazon , Zappos, Nordstrom, or DSW.
UGG Kari Sandal

The UGG Kari Sandals are the perfect stylish walking shoes for travel to warm weather locations.
With genuine leather criss-cross straps and a cushioned sole you can easily wear these all day, everyday wherever you go. Better yet, the sole is rubber and has great gripping.
I find sandals with the extra cushion between your foot and the ground to be more comfortable for long wear.
Sanuk Yoga Sling Sandal

These Sanuk Yoga Sling Sandals have been a fan favorite for years thanks to their blend of style and comfort making them the perfect choice for your stylish walking shoe for travel in warm destinations.
The cushioned footbed is actually made out of yoga mats so you know your feet will be feeling great all day long walking in these. People swear by them and they have rave reviews.
One of the greatest features of this sandal is that you can machine wash them when they start to get dirty and they are as good as new.
Sanuk Yoga Gora Gora Flat

I have had these Sanuk Yoga Gora Gora Flats and they are amazingly comfortable travel shoes and swear by them. They're oldies, but goodies. Besides being really small (flat) and easy to pack they are also really comfortable and versatile.
Whether I am wearing them as my day sandal with shorts or at night with my LBD they work and I constantly get compliments.
These do not have as much support and cushion as the other styles, but they are easy to wear on walking days and can be paired with just about everything. If you need more support though, I'd opt for one of my selections for comfortable walking sandals that have more of a cushioned footbed.
Shop on Amazon
Madewell Charley Double Strap Sandal

I absolutely adore comfortable sandals for walking that have a molded footbed for that extra support and cushion you need for being on your feet all day. The Madewell Charley Double Strap Sandal is an incredibly stylish sandal is not only comfortable but also comes in a few pretty colors and goes with just about anything during the summer or warmer seasons.
Plus, they use a leather upper and lining in the design, which means the more you wear these beauties the more they will form to your foot and get even more comfortable!
Shop on Madewell
Teva Original Universal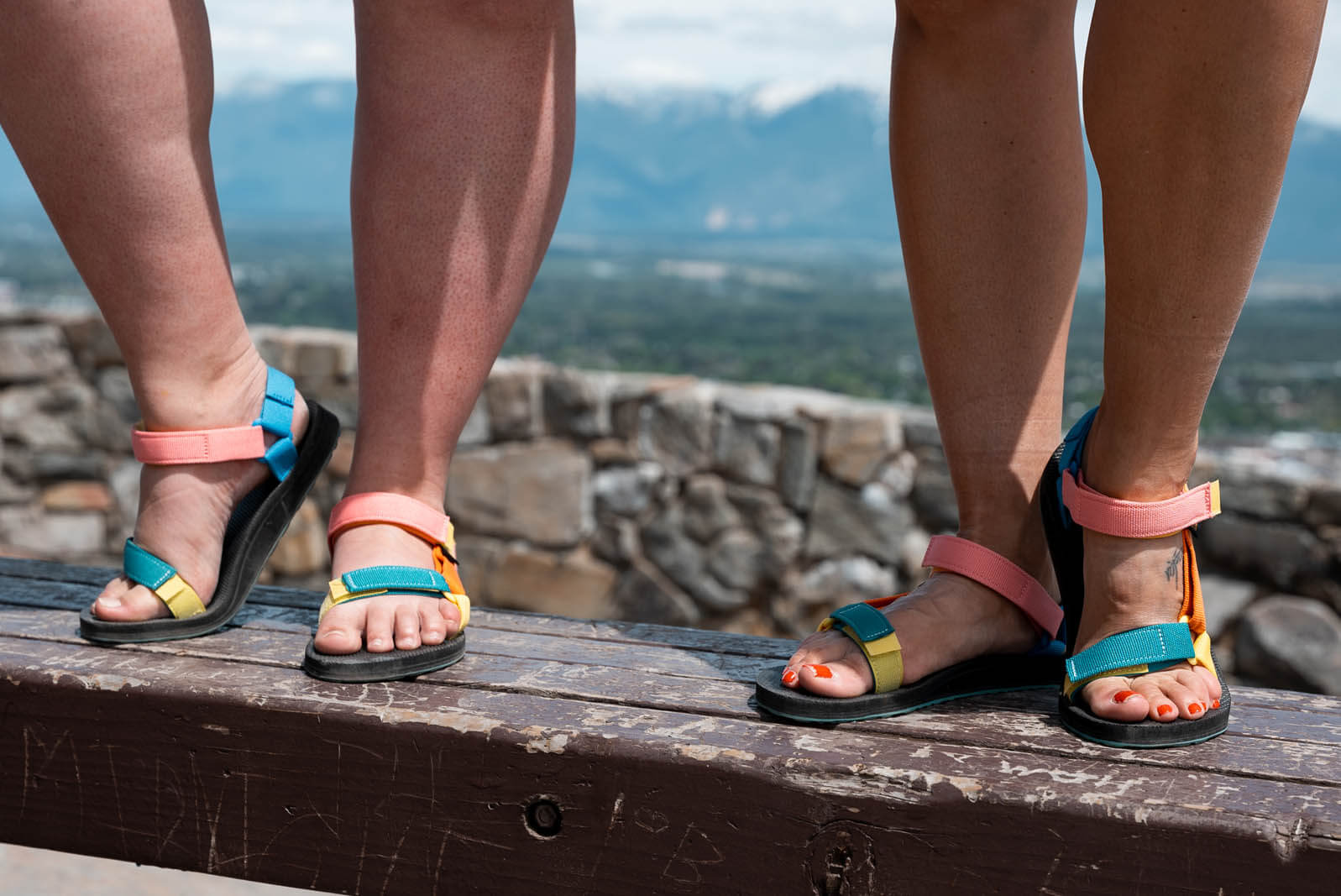 It took me awhile to get on board with 'adventure sandals' as I like to call them. But now that I have a pair, I am sold and get the hype over these shoes! Especially since they come in fun colorways and the classic black doesn't look too shabby either!
What I love about these Teva Original Universal sandals, other than they are extremely comfortable walking shoes for women looking for a sandal, but also that these are great for getting wet. If you're kayaking, hanging out by the lake/creek, or going on light hike or walk in warm weather, these are my go to sandals.
The upper is made of recycled polyester that is not only very durable, but quick drying! The footbed is made of EVA and cushioned, making these easy to walk around in all day. Even though they are strappy, the velcro makes them easy on and easy off.
Comfortable Travel Shoes: Casual Walking Shoes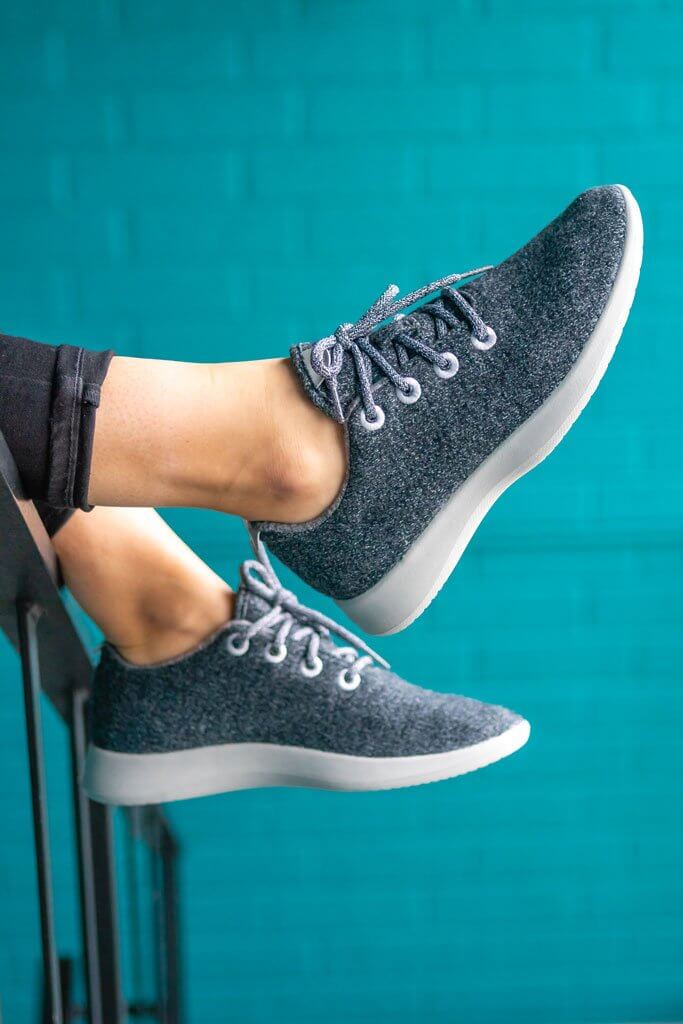 Allbirds Wool Runners

I just discovered Allbirds wool runners a few years ago when I tried on my friend's pair. I didn't believe her until I put on her shoe that these would be the ultimate stylish walking shoes perfect for travel and some of the most comfortable walking shoes for women (and men!).
I could live in these shoes they are so soft and comfortable I have no idea how we lived without them before.
Everything about this shoe is comfortable from the soft flexible material to the cushiony soles. The wool material is temperature-regulating and moisture-wicking without feeling scratchy or itchy. Plus they're a certified B Corp.
Shop on Allbirds
Reebok Club C Sneakers

Another popular and trendy/retro sneaker that make for the perfect comfortable travel shoes are the Reebok Club C Sneakers. I love my pairs, I've owned several now, especially because the casual sneaker look is so versatile and I can style these all seasons.
While these shoes are so 80s and 90s, they are timeless and the leather upper and EVA footbed make them extra comfortable. Not to mention you can find exclusives and special collaborations with brands like J Crew or Madewell too.
Superga Cotu Sneaker

Another amazing pair of stylish walking shoes for travel are the Superga Cotu Sneakers. Besides being available in many colors, you can't go wrong with this classic style sneaker whether you're pairing them with jeans or casual dresses, these are my go-to daily comfortable walking shoe for travel and at home!
What's even better is that this shoe has a timeless look that never goes out of style.
Shop on Amazon, DSW, or Nordstrom
Veja Sneaker

I feel like the
Veja sneakers
have taken the last few summer seasons by storm. Without a doubt, this is a comfortable walking shoe for travel and day-to-day life, period. There are a few different styles to choose from, all very similar but with tiny differences in the style, so really it's up to aesthetic preference, but all are designed with comfort in mind.
These casual, sporty comfortable walking shoes come in whole sizes only, they suggest if you're in between sizes to size up. This Brazilian brand has extra comfortable EVA cushioned footbeds, to give you long lasting ease and comfort even on the longest of days. I also love the color variations available and they just really are so versatile and look great styled with everything.
Shop on Nordstrom, Amazon, or Zappos
New Balance 327 Retro Sneaker

The HOTTEST comfortable walking shoes and casual sneakers (if you can get your hands on a pair in your size) are the New Balance 327 sneakers. These shoes were made for comfort and with a resurgence of people prioritizing comfort since 2020, these are the "it" shoes that women are wearing dressing them up and down.
Better yet, they are unisex too so they aren't just comfortable shoes for women. The rubber heel wrap adds more support, cushion, and comfort too for the longest of walking days! Better yet there are plenty of colorway options to choose from neutrals to more colorful colorways.
Shop on New Balance, Foot Locker, Anthropologie, Dick's Sporting Goods, and Nordstrom.
New Balance 574 Sneaker

Another similar option for casual sporty sneakers that are comfortable walking shoes for travel or everyday life is the New Balance 574 sneaker style. Similar perks to the previous style, this shoe is sporty, comfortable, and being paired with dressy and casual fits.
These tend to be in more neutral and classic colorways, although you can occasionally find a fun color in them, but those seem to sell quickly! I personally am loving this sporty/casual trend and hope it sticks around longer, all of our feet deserve a break from uncomfortable shoes!
Shop on New Balance, Foot Locker, Tilly's, Dick's Sporting Goods, and Nordstrom.
Comfortable Travel Shoes: Cute Flats
Rothy's

This guide for stylish walking shoes for travel wouldn't be complete without Rothy's. These shoes are the working woman's best friend.
Besides being absolutely comfortable and stylish, these work shoes and comfortable travel shoes are made out of 100% recycled materials as well as are machine washable and durable that make them worth every cent you pay.
I am obsessed with the leopard print pair with the pointed toe but there are many styles and colors to choose from each with just as much comfort as the last with everything from rounded toe, to loafers, and TONS of colorways.
Shop on Rothy's
Rollie Nation Derby Shoes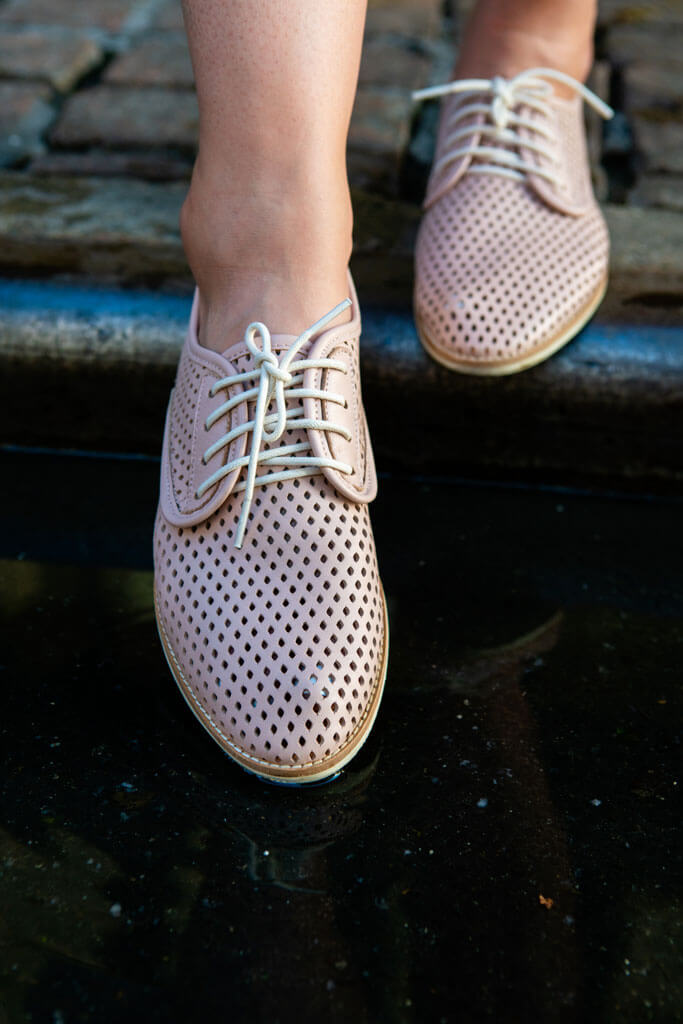 I was just introduced to the cutest stylish walking shoes for travel by Rollie Nation. I was a bit skeptical at first judging by the design but then I tried them out myself and can attest these are GREAT for long walking days! Made with soft leather so the shoe forms to your foot, molded insoles that help with stability and balance – perfect for walking on cobblestone, made in mind for people who have orthotics, and lightweight.
This pair is great to wear without socks since there are little holes and breathable canvas lining to keep your feet fresh and aired out. This pair of shoes didn't require any breaking in time either, I wore these around New York City for an entire day with no issues!
Shop on Nordstrom
Hush Puppies Wren Loafer

I am obsessed with stylish penny loafers! Unfortunately, many of the styles come in a patent leather or stiff material which isn't the easiest to walk in all day or the most comfortable walking shoe. As much as I've tried to style those more stiff material shoes, as I love the way they look, it always comes with discomfort.
That's where this pair of Hush Puppies Wren Loafers are a game changer. This stylish flat is made in a softer material, meaning it will form to your fit better, and over time it will hug your feet in all the right places. This is a stylish walking shoe for women if you're looking for something that can definitely dress up a bit, especially in transition seasons, this is the perfect flat to style with everything and is extra comfy. I also love the colorways in these available too!
Shop on DSW, Amazon, or Hush Puppies
Minnetonka Kilty Suede Moccasin

If you want comfortable travel shoes that feel like slippers then these
Minnetonka Kilty mocassins
are for you. I have the classic tan pair and they have the perfect soft comfort for long walking days.
Be sure to get a pair with the rubber sole for better cushion, also the suede tends to stretch slightly over time so be sure to order accordingly. I am in between an 8.5 and 9 and I found that the size 8 and 8.5 work best.
These classic mocassins are the perfect casual flat and stylish walking shoe for travel.
Comfortable Travel Shoes: Casual Boots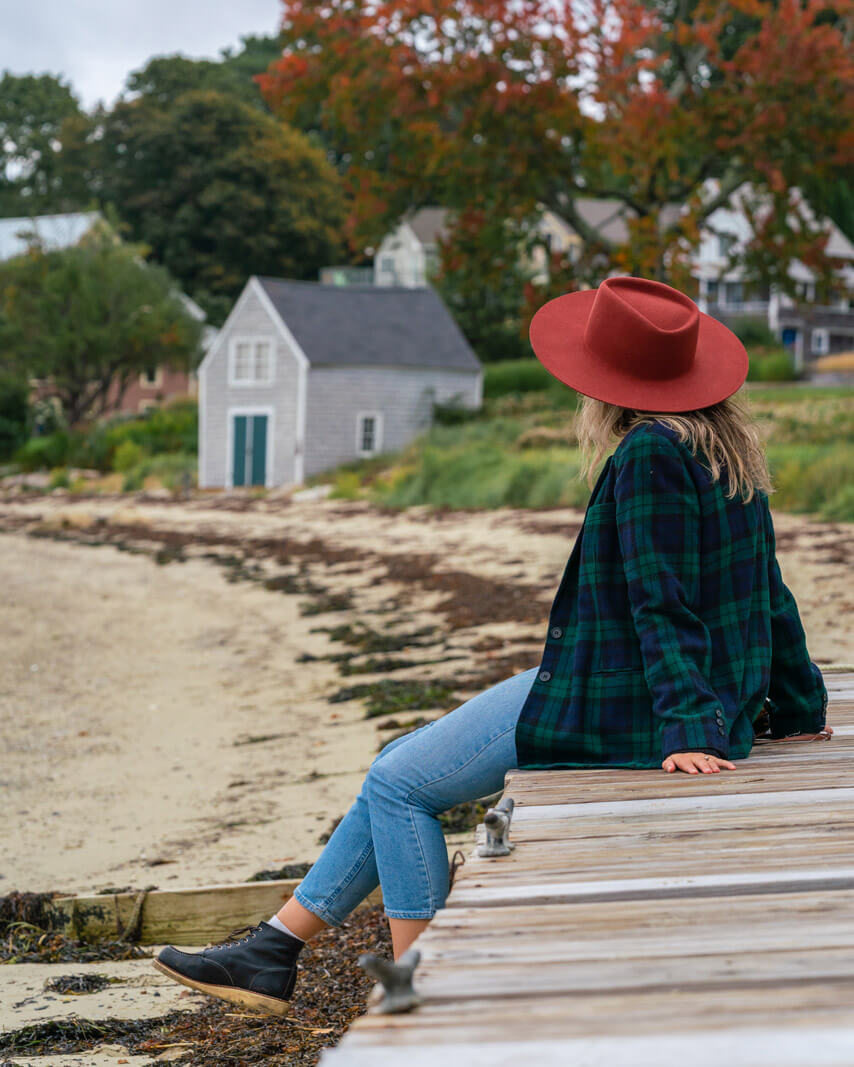 Red Wing Classic Moc
One of my absolute favorite and super comfortable boots for travel is the Classic Moc by Red Wing Heritage Women's pictured above. I love this rugged boot, and it's easy to style as I like wearing it with jeans or jumpsuits in the fall and winter and even with casual dresses in the warmer months.
The best part is that I know this brand lasts forever because I've seen it with my own eyes! My dad was always a Red Wing boot kind of guy on our family farm and I saw him put their boots to the test with years of the most rugged wear and tear without falling apart. Another awesome perk, the more you wear them the more beautiful the boot gets with their worn in look!
Unlike most boots, I haven't really had an issue breaking these in. The leather is quality and after a few wears you're beautiful boot is formed to your foot. I own these in a few colorways too!
Shop on Backcountry, Zappos, Free People, and Moosejaw
Blundstone Chelsea Boots

Seen on celebrities and anywhere that's outdoorsy, you're guaranteed to recognize the classic Blundstone Chelsea Boots. Not only are these comfortable boots made to last and wear in any weather conditions, they are stylish and comfortable walking shoes perfect for travel too!
Better yet, these boots are also designed to keep your feet dry in wet conditions whether it be rain, slush, or snow making them a great investment year-round for any type of travel.
Wear these with any outfit, dressed up or dressed down this boot can do it all. Keep in mind that before these become your most comfortable walking shoes for travel, you'll want to break them in a bit to form to your foot. Before setting off on a long walking day, wear them around the house with thick socks or on shorter adventures, once they are broken in you're good to go for good!
Shop on Zappos, Amazon, Anthropologie, or REI
Sam Edelman Laguna Chelsea Boot

Another beautiful boot that makes for the perfect comfortable travel shoe is this pair of Sam Edelman Laguna Chelsea boots. These casual boots take me to the stylish streets of the most fashionable European capital cities.
These boots were made for comfort with a heavy lugged sole giving you a little extra cushion and are weatherproof! I love how sophisticated this boot is and how easily it can be styled with most of my wardrobe.
Shop on Sam Edelman, Nordstrom, or Macy's
Check out more amazing women's boots for travel in this article by Casual Travelist.
Comfortable Travel Shoes: Winter Boots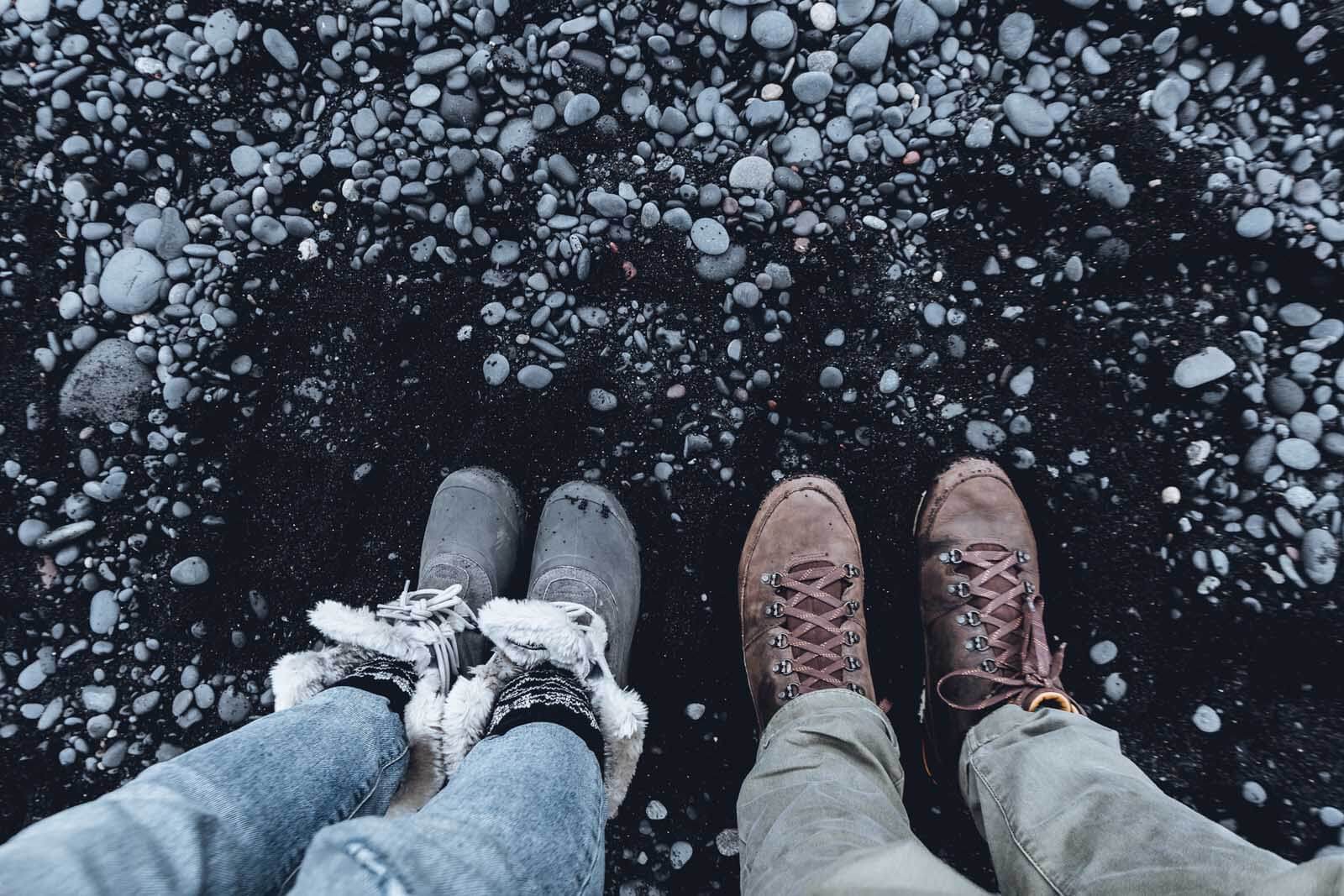 Sorel Slimpack II Waterproof Boot

Looking for the perfect stylish travel shoes for the winter? Look no further than these sleek Sorel Slimpack Waterproof boots.
These all-weather boots are designed for everyday wear in the outdoors in cold or wet weather with comfort in mind. With cozy microfleece lining and molded footbed with arch support for the perfect fit.
Your feet will stay dry, warm, and cozy in these! I bought my first pair this year and won't be second-guessing another purchase in the future.
Shop on Nordstrom, Sorel or Amazon
Cole Haan ZeroGrand Explore Hiker Boot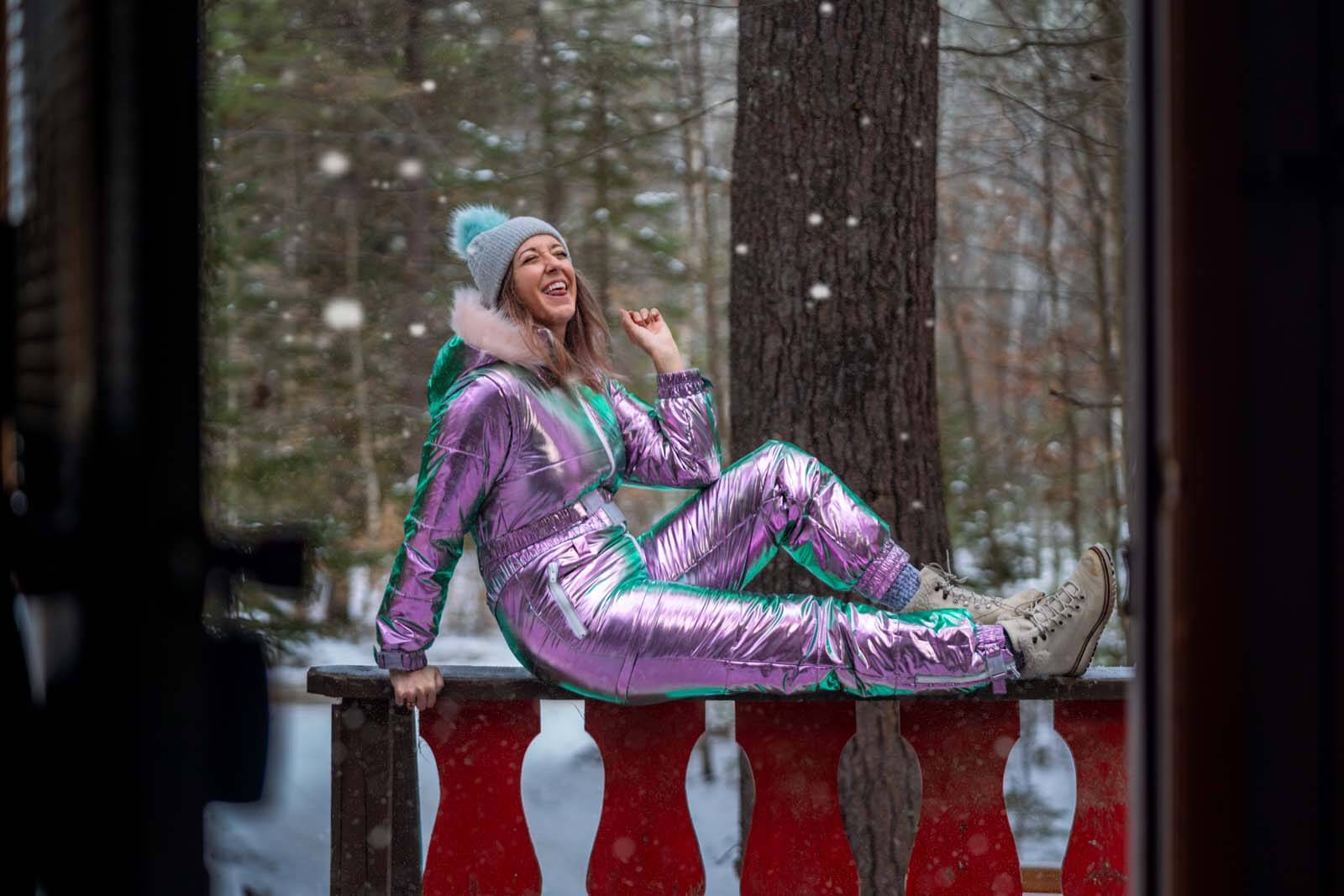 This is my newest addition to my winter boots that are the perfect stylish shoes for travel and women's travel shoes if you're going somewhere chilly! The Cole Haan ZeroGrand Explorer Hiker Boot is a sleek, lightweight boot is waterproof and incredibly fashionable! This boot is perfect for the winter city visit but also durable for any outdoor adventure.
Made of waterproof leather and suede upper there's a faux fur lining and EVA midsole and outsole for comfort, traction, and durability.
Marc Fisher Izzie Lugsole Boot

Another one of my absolute favorite pairs of stylish comfortable boots for travel in winter are the Marc Fisher Izzie Lugsole boots with shearling accents. Not only are these perfect for winter city wear, but they are great for any cold-weather destination!
One thing I don't like about most winter boots is that they can't be worn with everything. I get it, it's important to keep your feet dry and warm but this pair lets you do that while also being incredibly stylish!
Shop on Marc Fisher, Nordstrom, Bloomingdales, and Amazon
Found this post on the most stylish travel walking shoes, most comfortable travel shoes, and the most comfortable walking shoes for women helpful? Bookmark for later or share the love below on Pinterest.