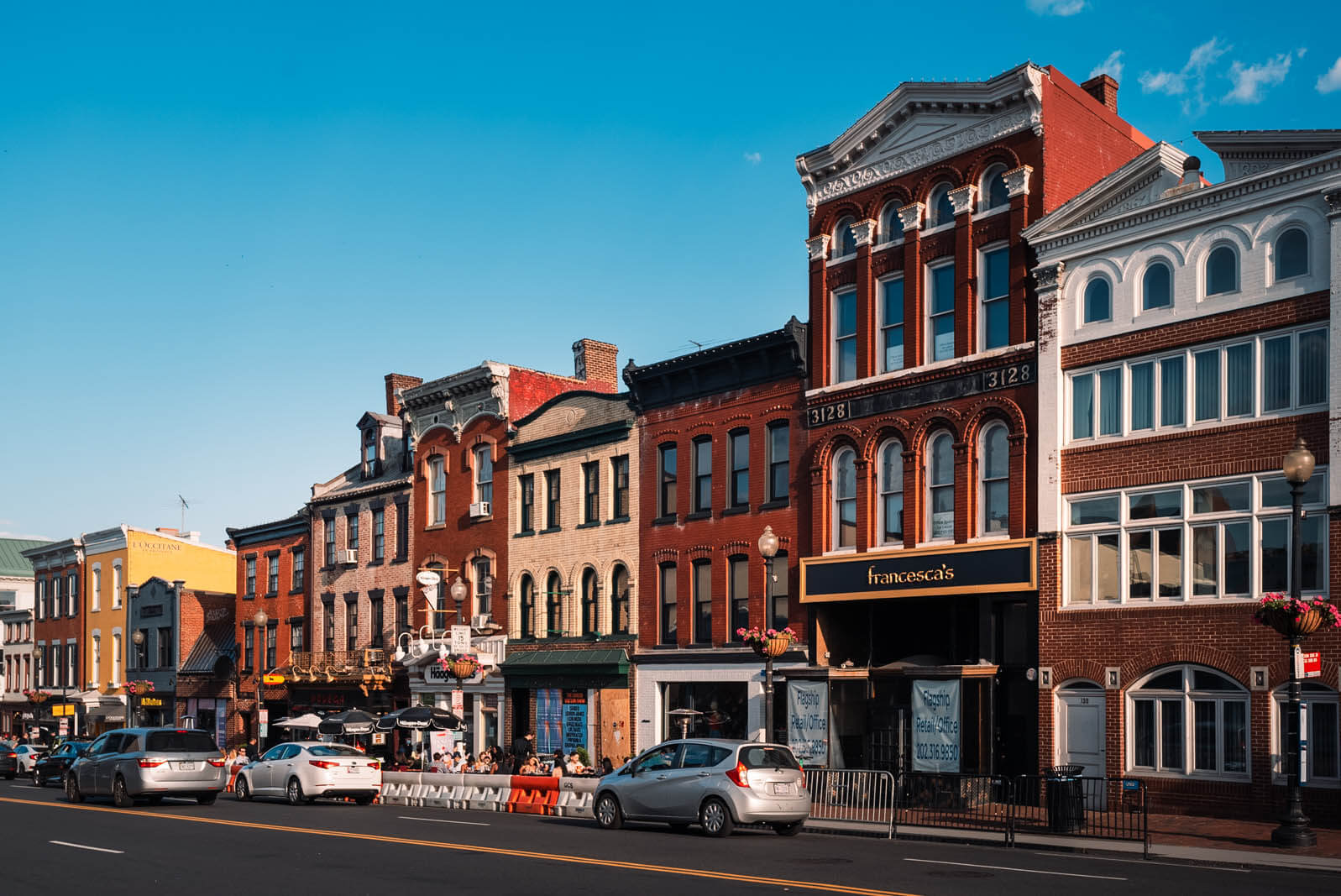 WASHINGTON D.C.
The capital of the United States of America...
Since living in Brooklyn, we've found ourselves a fairly easy 4-5 hour drive to our nation's capital city. We know it's kind of confusing to classify because while it's called a city and is physically kind of in Virginia, it doesn't actually belong to any state. And it's also not considered a state.
If you want to get all historical about it: the US Constitution states that there should be a federal district under the jurisdiction of the US Congress (hence the "D.C.," which stands for District of Columbia). Basically, this just means that it operates like a state but functions like a city or county.
Anyway, we've been to DC quite a few times now that we're on the East Coast, and each time we've found there's SO many cool things to do, even if you're not a major history or political buff. Also, considering it's the capital of the US and sees a ton of cultures from around the globe, it's an absolute goldmine for good food and international cuisine.
Just pick one of the many cool neighborhoods in DC like Georgetown, and figure out what you want to do and see. It's very easy to fill up a few days with world class museums (MANY of which are completely free), iconic landmarks like the National Mall, the White House, or the US Capitol Building, and sample all the cool restaurants around the city. And if you're driving down from NYC like we usually do, don't miss these scenic stops along the way.
Quick Tips for Visiting DC
When to Visit: DC has a pretty solid four seasons, so pick your poison. The winters, wild not the worst in the country, are still pretty cold and damp. If you visit in the summer, expect a lot of humidity. Technically, it wasn't built on a swamp, but that's certainly the feeling. If you go in the spring (aim for late March), you have to go to the Tidal Basin to see the famous cherry blossoms trees.
Language: English
Currency: The dollar (USD). (1 USD = ~.9 EUR or ~.75 GBP OR ~1.25 CAD)
Card-Friendly? DC is card-friendly; just keep some cash on hand for tips or smaller, hole-in-the-wall type restaurants!
Getting Around: You can actually get around DC pretty easily via a combination of its subway system, known as the WMATA and on foot. The WMATA also offers mobile pay now with the SmarTrip app.
Safety: Like any major city, DC has its safer areas and its more unsafe areas, though we'd say it's definitely one of the safer cities we've visited. As always take normal precautions when walking around!
JUMP TO AN AREA BELOW

DC