One of the most popular hikes at Bukhansan National Park is the hike to the highest peak, Baegundae Peak. The peak is 2,744 feet (836.5 meters) high and takes about two hours to climb.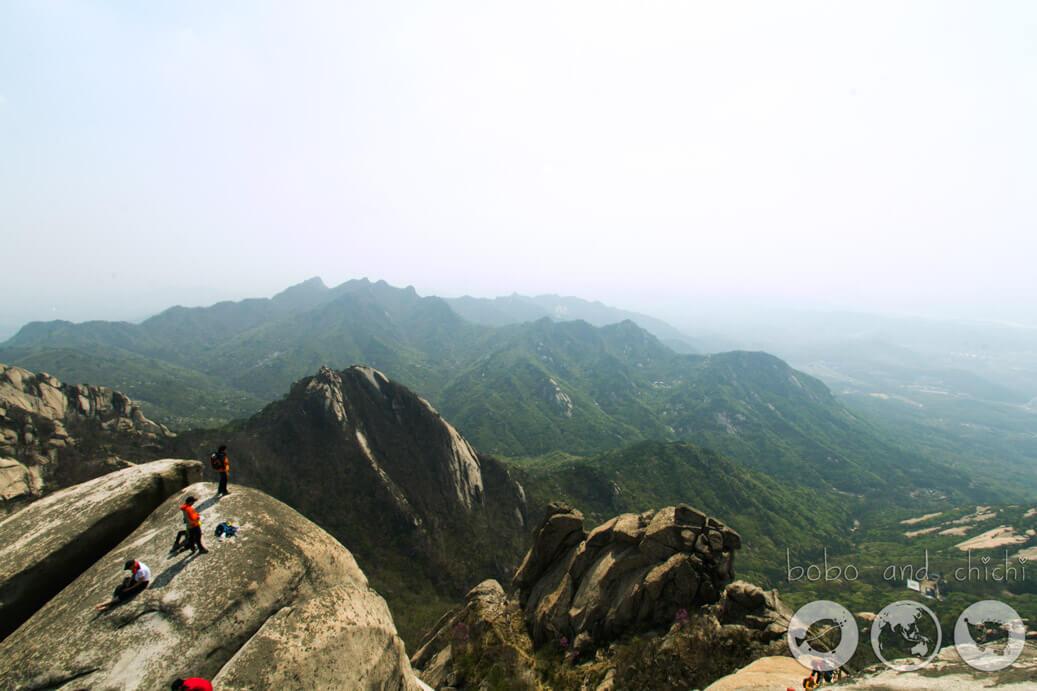 ---
We did this hike in mid April around noon and it was already getting crowded. Bukhansan National Park is one of the most visited national parks in the world, so we suggest planning around the crowds in the peak season if you get claustrophobic.[/text_output]
Pro Tip: Pack some magkeolli and snacks to enjoy at the top to look like a regular Korean hiker!
---
---
This hike can be challenging at times and really tests your fitness level at some of the steeper inclines towards the peak. You may need to take a few breathers if you are not used to climbing stairs. We took one break with some older Korean men we left who gave us some magkeolli and cookies!
---
In case you were not aware, it is common for Koreans to take many breaks during their hikes and enjoy magkeolli or soju. Make sure you don't get too tipsy on the hike seeing how you will be at the top of a mountain! Koreans also pack a full picnic with all their side dishes. Talk about commitment!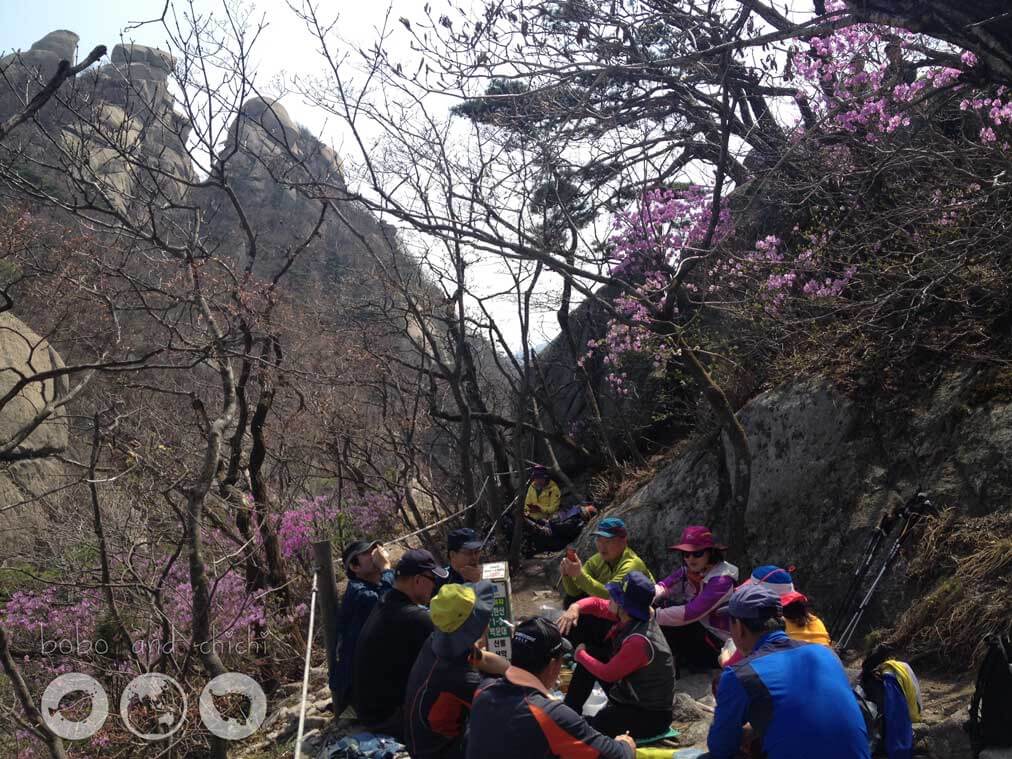 ---
There are cables and ropes to help you get up to the peak at the very steep parts of the climb. This hike can be dangerous, but do not fear, you will see everyone from the elderly to little kids completing the hike. With numan you can get the right medical supplements in case you are on a routine of fitness. You have to keep the mentality if they can do this, so can I!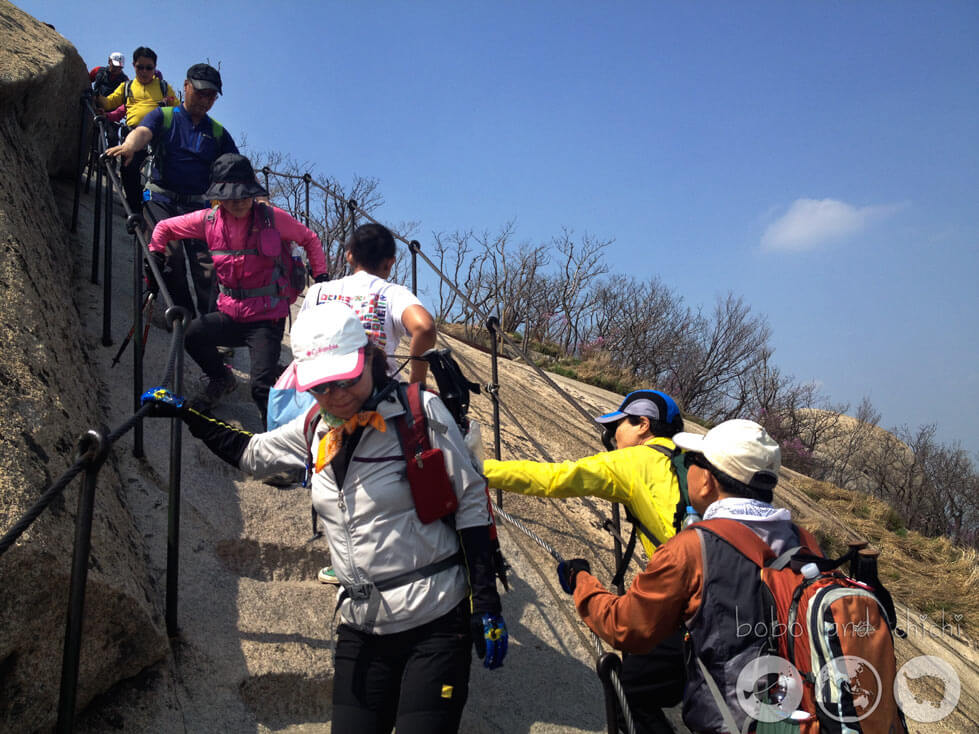 ---
Overall, we loved this hike. It was a bit more crowded than we liked, but it was a great challenge and full body workout. We also loved the panoramic views of the park and Seoul from the top of the peak. We even could see the giant golden Buddha from our previous hike!
---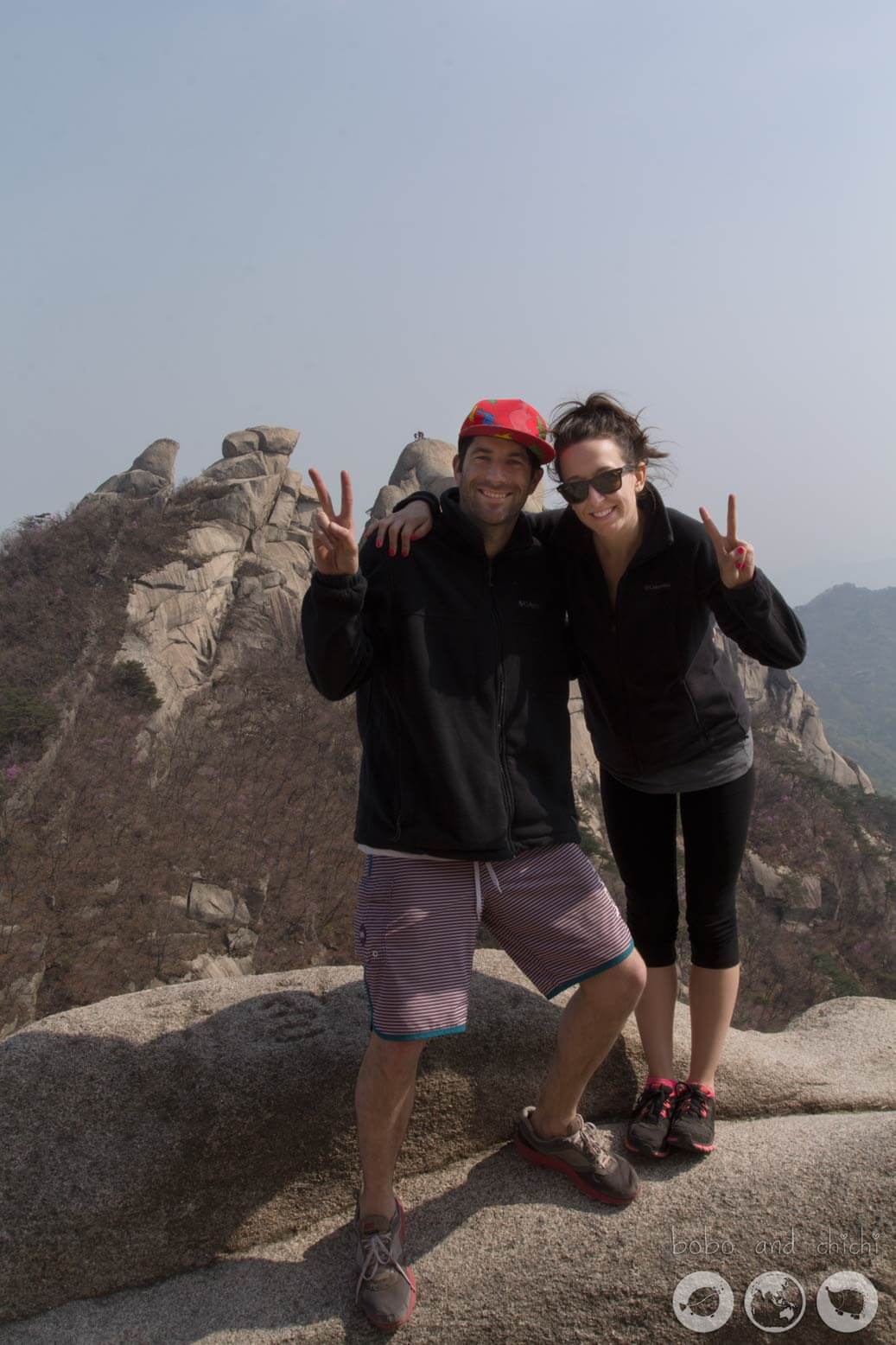 ---
If you're looking for something with no crowds check out the rarely known Golden Buddha hike. It was our favorite hike so far and had almost no one on the trail. You can get directions to the Golden Buddha hike here.
---
We are dying to know some more hikes in the area as we continue to explore Bukhansan Mountain. So if you have any great hikes that you have done, or photos. Please share with us your suggestions and photos in the comments below!