If
you need a night away from the hustle and bustle Seoul has to offer then you are not far away from some of the hundreds of islands that Korea has to offer. Right next to Incheon International Airport are a few of Korea's northwestern islands. One of the most popular for overnight visitors is Muuido.
Muuido island translates to dress of the dancer and is so named for its beauty. Muuido island has two main beaches. Silmi Beach and Hanagae beach. We headed to Hanagae beach which is famous for its dramatic tide and powder like sand. Oh, and don't forget it was another one of Korea's filming locations for Korean Dramas. ('Stairway to Heaven', 'Get Karl! Oh Soo Jung', 'Silmido')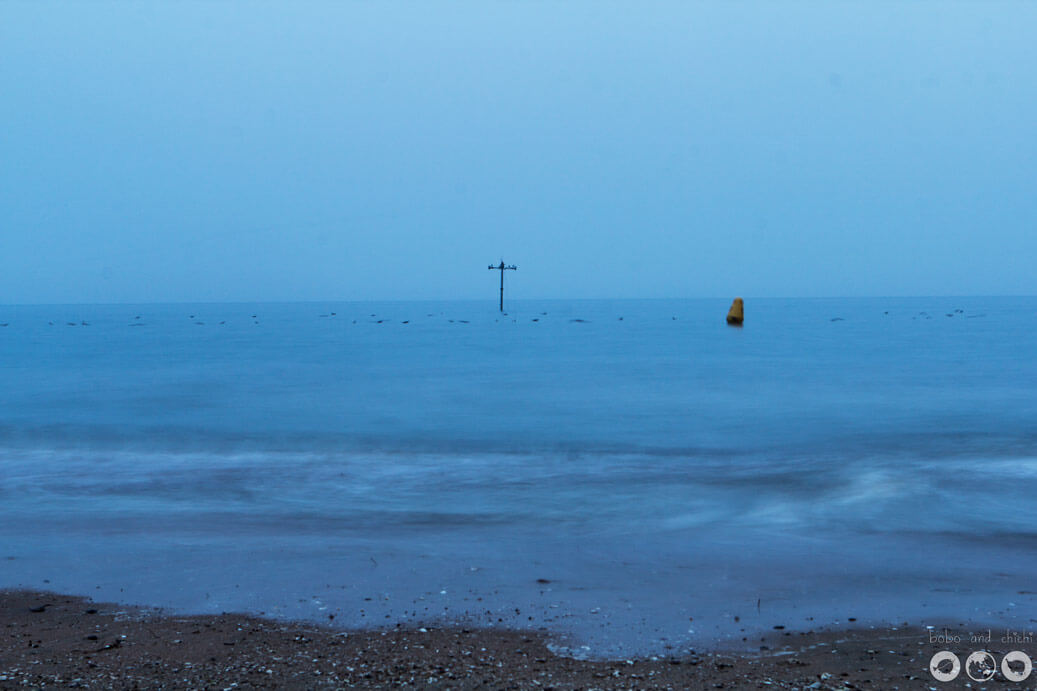 ---
Getting to Muuido Island
After taking a short ferry ride, literally a 3 minute cruise, you arrive at Muuido island! There isn't much to do by the ferry port on the island, so you are going to want to hop on a bus and head to either Silmi Beach or Hanagae Beach. If you are going during warmer weather you may be crammed on the bus with what seems like well over the maximum capacity.
When we first arrived at Hanagae Beach the tide was very low. You could probably walk about a mile out before touching water. We made it all the way out before we were told to head back by local beach guards. The tide was coming in, and it was coming in fast. Within 10-15 minutes the tide had completely risen and there was 4 feet of swimming water right at the edge of the SHORELINE??? Then after a few hours you could watch the tide go back out to sea just as quickly. This impressed us all as we have never seen such a dramatic tide before.
Pro Tip
After you arrive at Muuido island, walk left until you get to the CU for you and stock up on anything you may have forgot and need before getting to the beach! The small convenience store does not have as great of a selection. There is a bus stop right outside.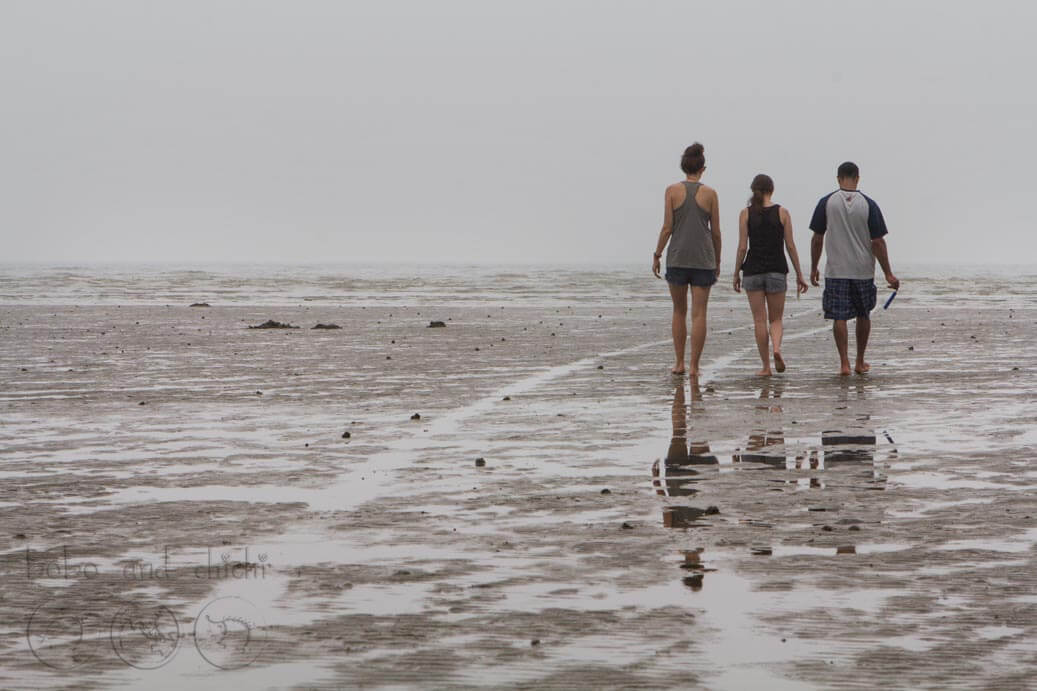 Sleeping at Muuido Island
While on Muuido island one of the popular things to do is rent the beach cabins that are lined along the shore. We split one with two of our friends. The cabins are first come first serve and there are only around 30 of them. Be sure to book your cabin earlier in the day during the middle of summer. They sleep up to 4 average size people who are willing to sleep on a Korean style ondol bed (heated floor with a blanket and pillow). There is a community bathroom and sink and have to pay a small amount if you want to take a shower. Heading to Muuido island is more like camping than staying at a hotel. The best part has to be the feeling of the powdery sand between your feet and the soothing sounds of the crashing waves sending you to sleep.
Muuido island offers a modest selection of restaurants so be sure to pack food (especially if you are not an adventurous eater), snacks, games, beach toys, and whatever else you would take camping! Being and island, they mostly serve local seafood and a small selection of other Korean dishes. One of our favorites, Haemul Pajeon is served at most eateries.
Other Activities at Muuido Island
There is also a mom and pop convenience store that you can get anything you forgot, from shorts to charcoal for BBQ. We were not as prepared as we should have been and it would have been more fun if we packed more food to cook over a fire.
Luckily, our neighbors were friendly westerners and have experience at camping on Muuido island. They dug out this impressive beach BBQ pit with a seating area. They were kind enough to let us join them in the evening for some booze and hot dogs.
If relaxing at the beach, barbequing, and playing games aren't enough for you then there are other activities Muuido island and Hanagae Beach has to offer. There is a zipline that runs across the beach, horseback riding, and ATV rentals. Just having gotten back from a vacation in Bali, we couldn't quite afford to do these activities.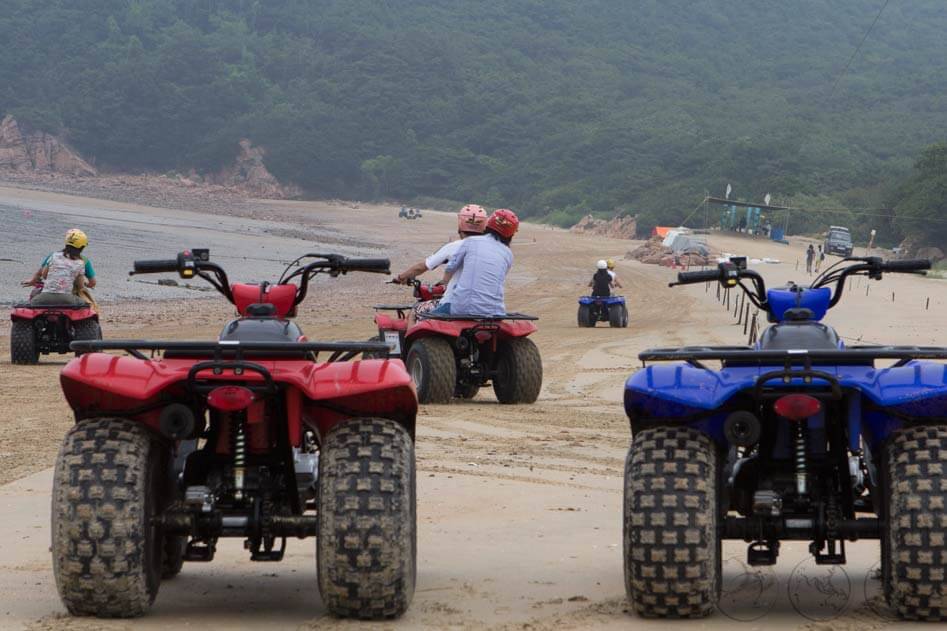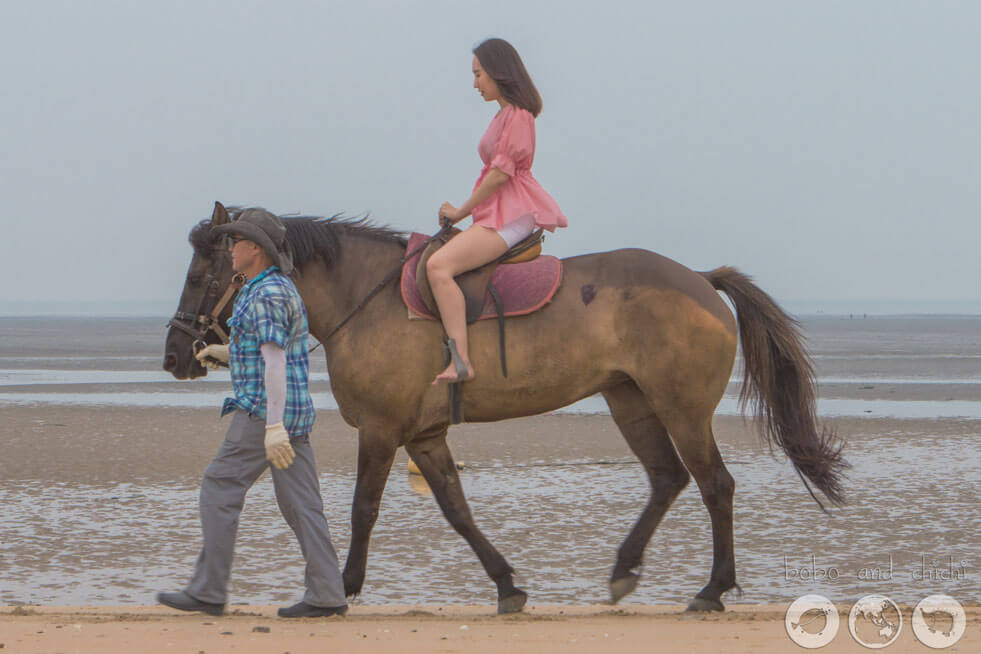 There are also hikes on Muuidoisland  and you will probably see a swarm of hikers on your ferry ride and bus ride. We did about a 2 hour hike on our departure of Muuido at Horyonggoksan Mountain right outside the exit of Hanagae Beach. We got to see nice views of the low tide at Hanagae Beach on our climb and other small nearby islands.  We were able to come back down the mountain towards the side of the mountain the ferry was on saving us a crowded bus trip.
We had a great time hanging out at the beach, playing games, swimming, and barbecuing with our friends. Even though the weather was a bit hazy, it was nice to get a break from the hot, humid weather in Goyang. We would definitely return since this was an inexpensive nearby weekend getaway.
Thinking about doing the trip yourselves. Here's the info you need to know from prices and how to get there. To keep the post shorter and cleaner, we have put them into tabs so just click on the either Directions or Activities and Prices for more information on Muuido island.
Price Information and Directions to Muuido Island
Get to Incheon International Airport either by taking the subway, bus, or airport limousine bus. The subway is obviously the least expensive way to go, but not the quickest. The quickest way is to grab an airport limousine. Most are around 10,000 KRW (~$10) and have very few stops.
We took 3200 from Hwajeong for $8.50.
Once you are at the airport there are two options. Go up to the 3rd floor and catch one of these buses.
2-2 or 222 and get off at Muuido Port bus stop (this takes you directly to the ferry)
306 and get off at Geojampo bus stop. Look for a sign that says Muuido, walk in that direction for 10 minutes and walk along a bridge until you get to the Jamjinnaru Ferry Terminal.  (This is a less crowded bus to take home)
Ferry Terminal- Go inside and buy a ticket and walk past the cars to board the ferry.
Muuido to Hanagae Beach – Wait for the local bus (either green or blue will take you) and ride until the driver announces you are at the beach. The green one stops at the hiking spot first.
If you liked this post and want more like it consider liking us on
facebook
or follow us on
twitter
. Also be sure to share your experiences of Muuido in the comments below.
If your looking for other fun weekend trips in Korea, we may want to recommend heading to Sokcho for an awesome weekend.