Kyoto is one of those special places that steals your heart. No matter who we speak to, everyone says how much they adored this zen capital. It's full of beauty, rich culture, delicious food, and over 2,000 temples and shrines. It would be impossible to see everything in one trip, so don't even attempt it. To get you started, here are the best things to do in Kyoto on your first visit!
12 Best Things to Do in Kyoto
1. Enjoy the Bamboo Forest
Arashiyama is for sure one of the top things to do in Kyoto. This gorgeous bamboo grove has a little path that winds through the center of the forest .Walking through the path you will look up in awe at the tall, towering bamboo overhead. Along the side we enjoyed even the aesthetics of the fence that lined the path adding to the serene scenery even more.
The bamboo grove itself won't take long to walk through, afterwards you can enjoy the charming village full of shops and restaurants. There are also temples, shrines, and UNESCO sites to explore footsteps away.
Also look for Okochi Sanso, whose entrance is within the grove. It was once the villa of a famous Japanese actor, Denjiro Okocho, and it's know a ncie place to sip tea and enjoy the area.
We enjoyed visiting the Arashiyama Monkey Forest during our trip. After a 20 minute climb up the mountain you get to hang out with wild Japanese macaques while getting a killer view of Arashiyama and Kyoto below. Hang out by the pond, as these cheeky monkeys like to take a dip when they get hot and swim around.
Tip:
When you go to Arashiyama get the day rail pass for the Randen Trolley. You can hit up a lot of sites in one day for a flat rate of around 500 yen, or you can pay 210 yen for each ride! The heritage sites on this line include Tenryuji, Ryoanji, Kinkakuji, Ninnaji.
2. Climb Fushimi Inari Shrine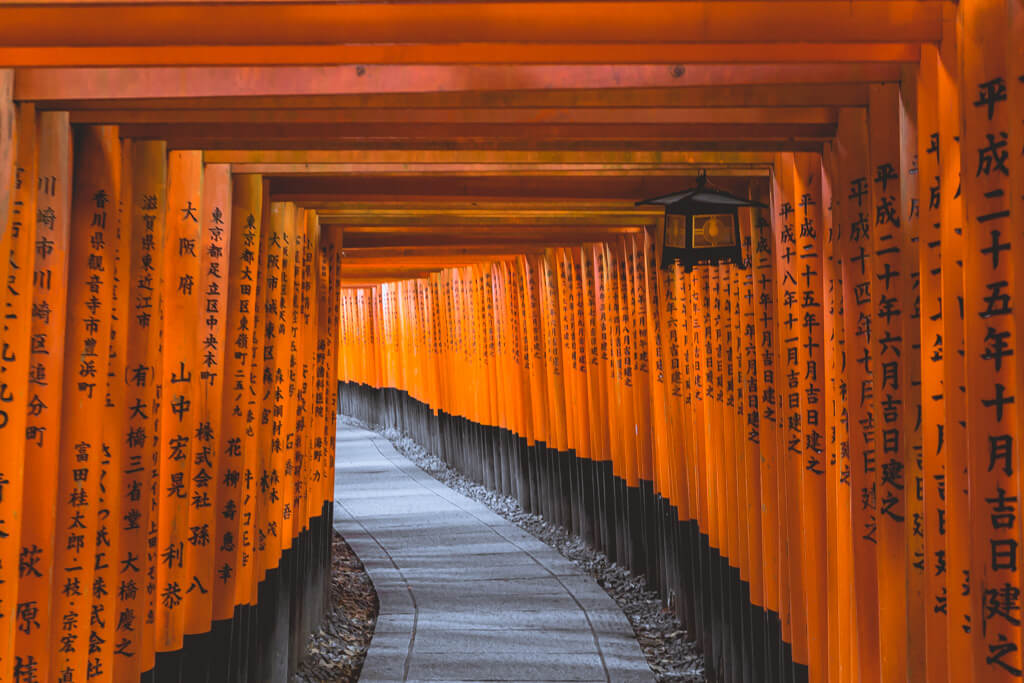 This is probably the most famous spot to visit in Kyoto. This large Shinto shrine is located on Mount Inari and has thousands of iconic orange gates leading your way up and down the mountain. Don't worry, the climb is gradual and easy– I did it in a dress and sandals! Get here early or after dark if you want to experience the magic of this place without the crowds.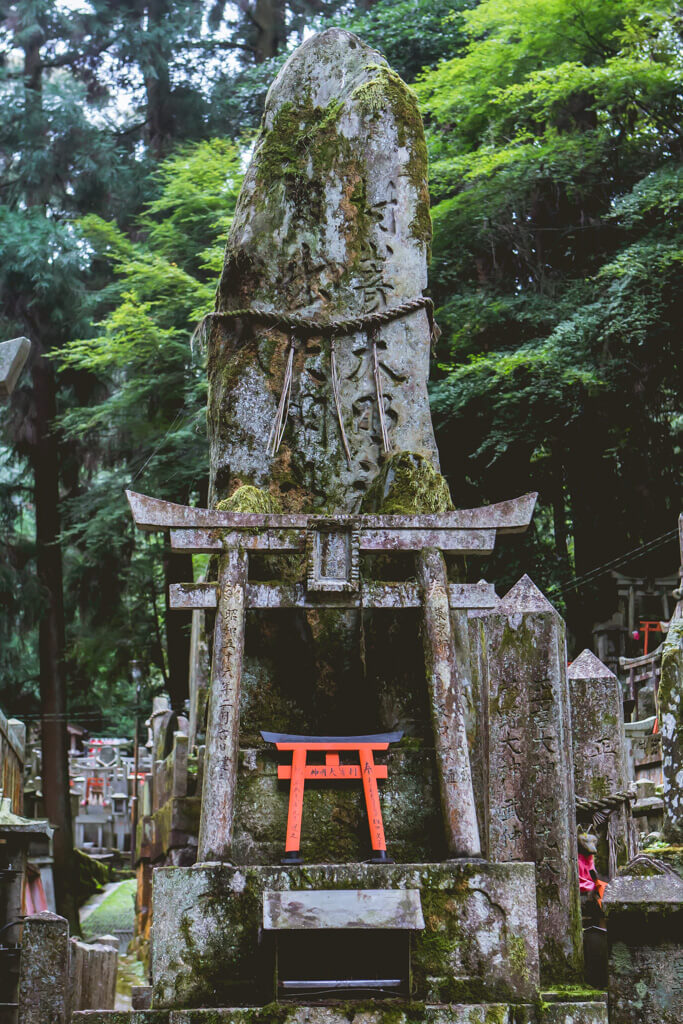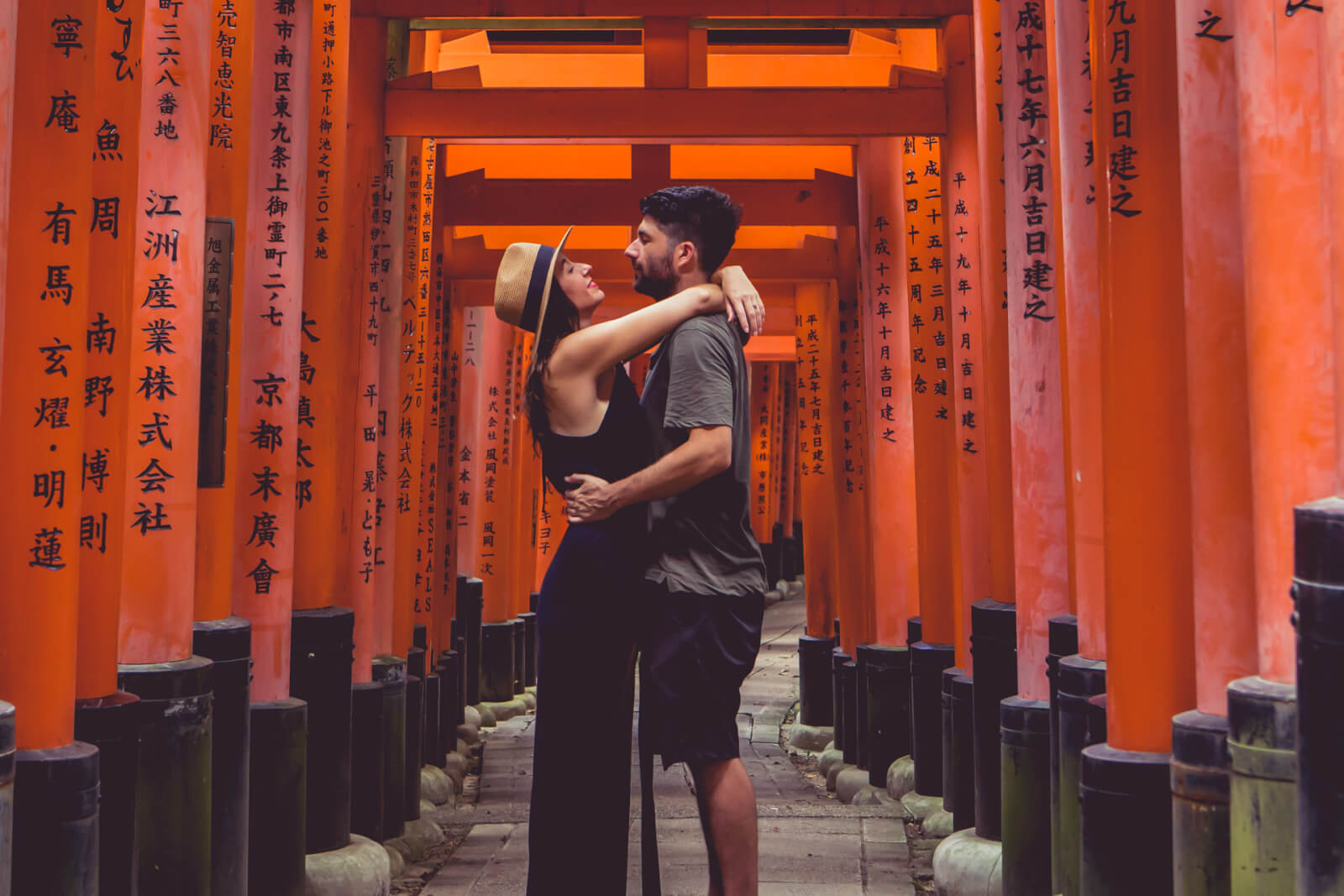 3. Check out the Golden Temple
5. Spend an Evening in Gion
This famous spot is known for being where Japan's iconic Geisha and Maiko live. You can also find a lot of traditional tea houses there. Fast forward to today where people flock here in hopes of catching a rare glimpse of a Geisha on her way to or from work.
We were lucky enough to spot a Geisha leaving a tea house and getting into a cab walking back to our bicycles around 8:30 pm. I felt like I saw a majestic unicorn because it was an unplanned encounter and I was blown away by the beauty of the makeup and kimono. I kind of freaked out like a little kid who saw Mickey Mouse at Disneyland for the first time for about 10 minutes… Okay maybe like 20 minutes!
Gion is also full of restaurants and shopping to enjoy. We ended up falling in love with the okonomiyaki in Gion and ate here a few times. You can't miss this place because it's famous for it's store front and unique signs!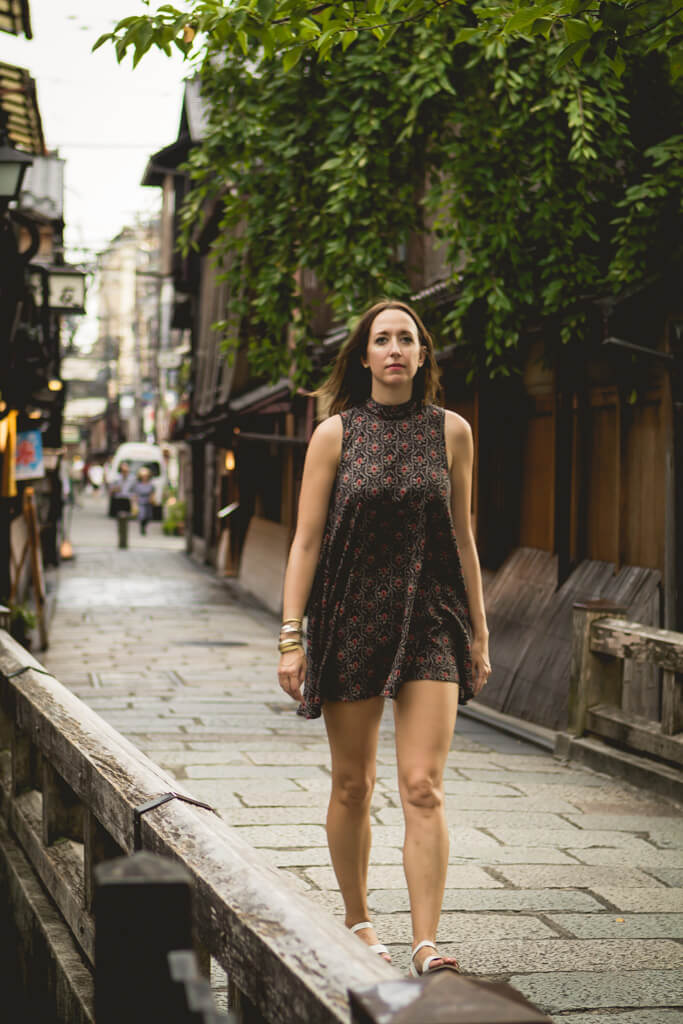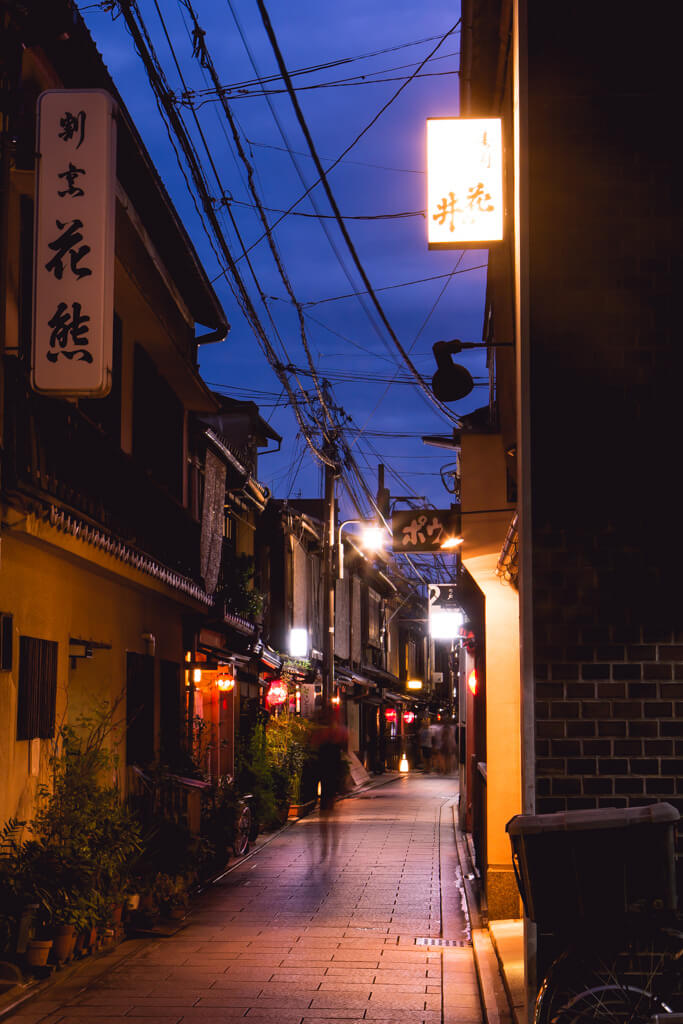 5. Explore Kiyomizudera Temple and surrounding area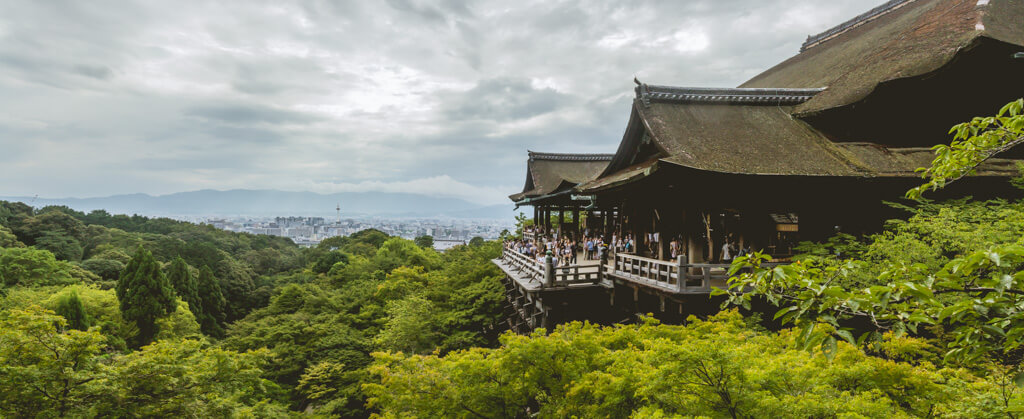 If you can only visit one or two UNESCO sites, make this one of them! Tucked away on a lush forest hill, the view at Kiyomizudera is gorgeous. We consider it one of the best Kyoto attractions. A fun fact we learned was that not a single nail was used to construct this temple, not even one!
The complex is rather large and quite impressive, we easily spent over an hour exploring here. Even though there were mass crowds of people here, the temple still felt really peaceful. If you're tired of standing and walking then you can take a break at one of the tea houses below.
Leading up to the temple is a traditional street full of restaurants, shops, and places to rent/buy kimonos. You can explore this area easily for another hour!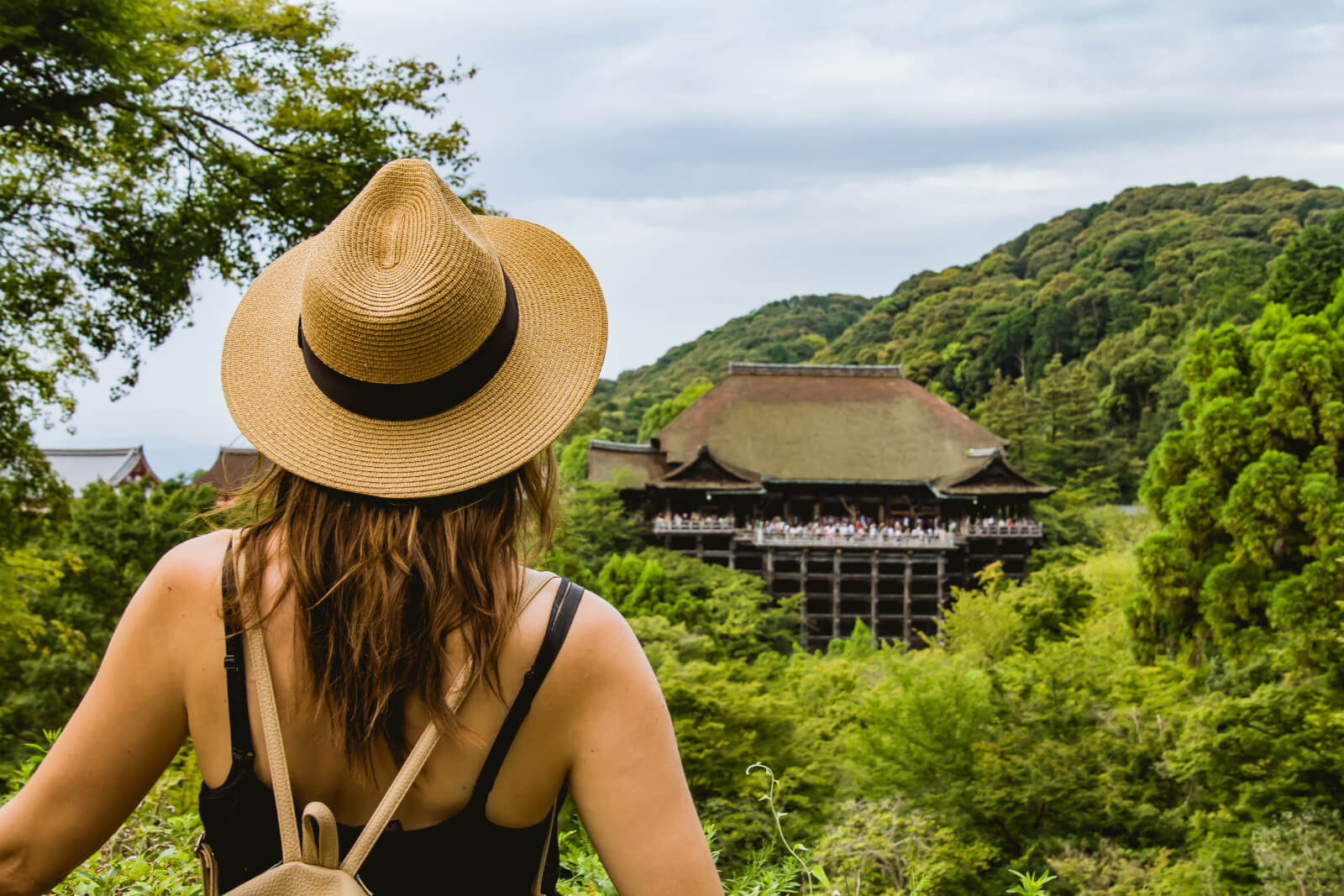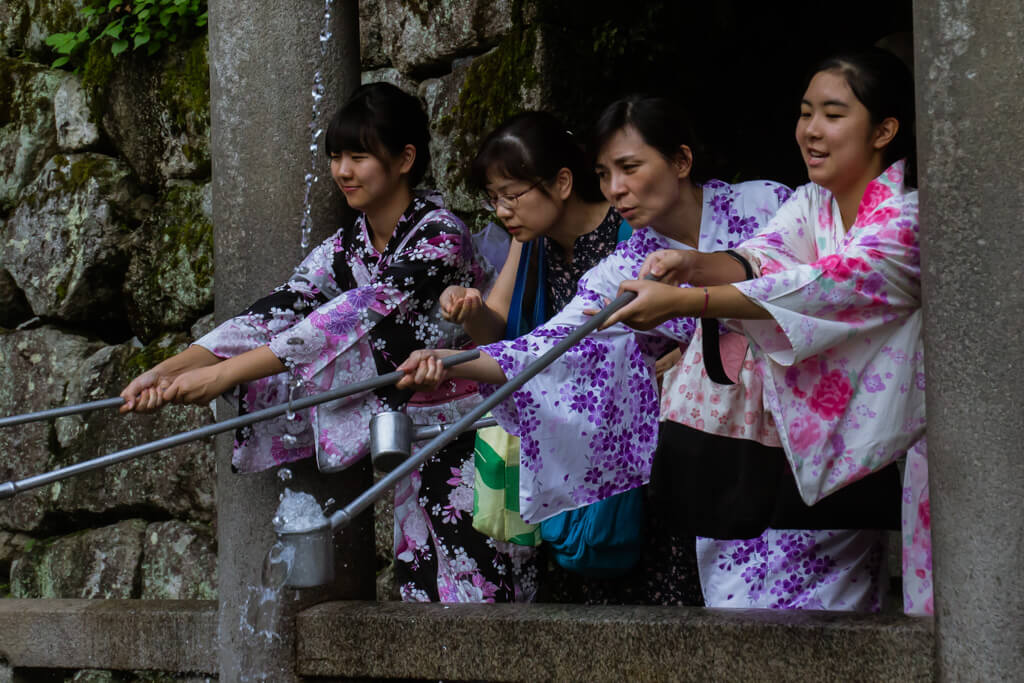 Be sure to check out more photos of Kiyomizudera and other temples and shrines in Kyoto in our post!
6. Really just see ALL the UNESCO World Heritage Sites
Did you know Kyoto has 17 UNESCO world heritage sites? Pretty crazy! We only managed to see a few. However, if you're a fan of checking of these world heritage sites off your bucket list, then Kyoto is a great place to knock off quite a few!
Our favorite was Kiyomizudera temple! We are sad we didn't make the trip to Byodo-In temple since we were recently at Oahu, Hawaii where they have their own Byodo-In replica and found the place to be breathtakingly beautiful, especially resting at the bottom of the Ko'olau Mountains. It would have been great to see both!
You can take a hop on hop off bus to all the UNESCO sites for 1500 yen!
7. Check out Nishiki Market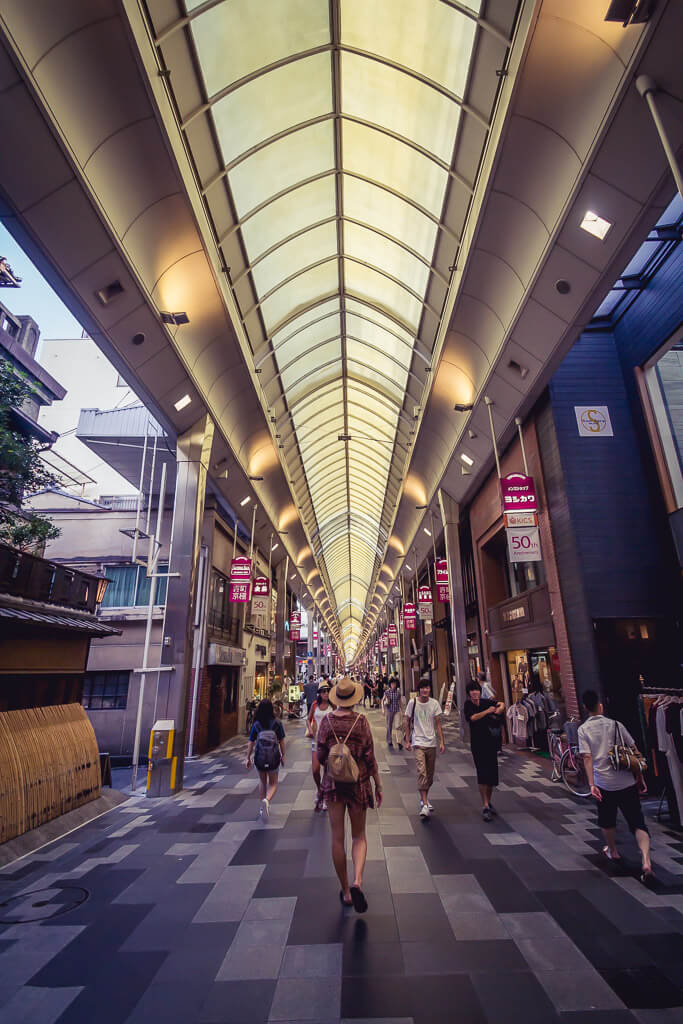 This 400 year old market is known or it's food. In fact, chefs come here to shop for ingredients. Since you most likely won't be cooking on your trip to Kyoto, don't let that deter you from visiting. Walking through this narrow covered market is full of samples and surprises. You will see all kinds of local delicacies and is worth the experience.
You can spend a few hours here easily as other covered markets are connected and it almost feels like a maze of shops and food to explore.
8. Go Shopping and Eat at Kawaramachi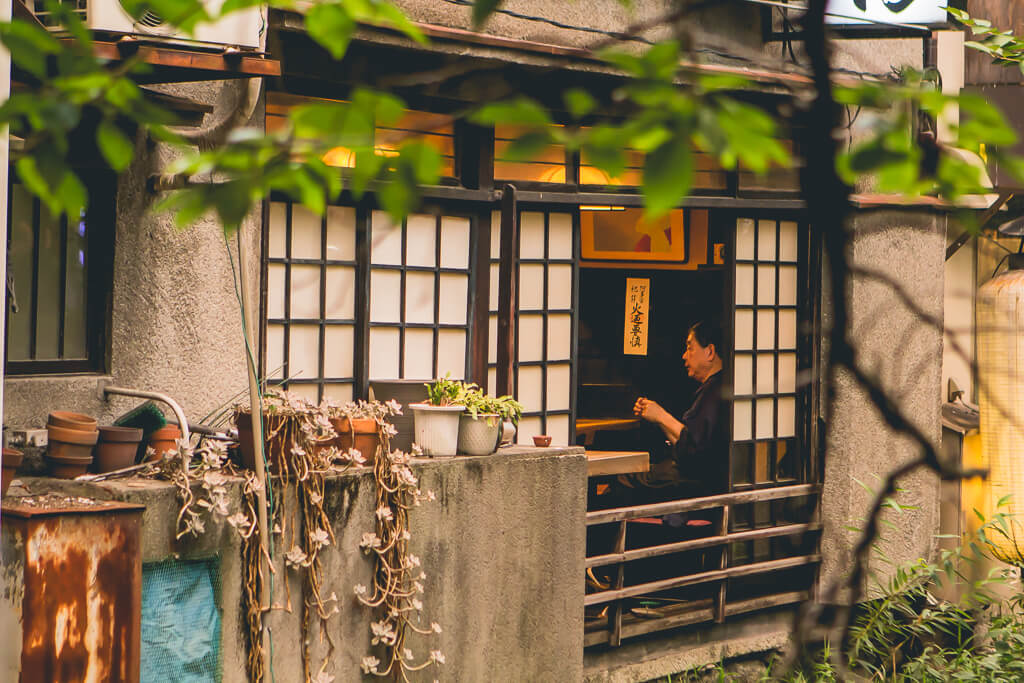 Wondering what to do in Kyoto that's a little less known? Explore Kawaramachi at dusk and build up your appetite. Then choose one of the many places to eat along the river. Our favorite areas included either side of Kiyamachi dori.
One side has a tiny stream with restaurants and bars overlooking the other side of the street, which is chock full of traditional restaurants and izakayas.
You can also walk down the tiny alleyway towards the Kamo River where you can sit on a terrace and enjoy your meal while overlooking the water Gion on the otherside.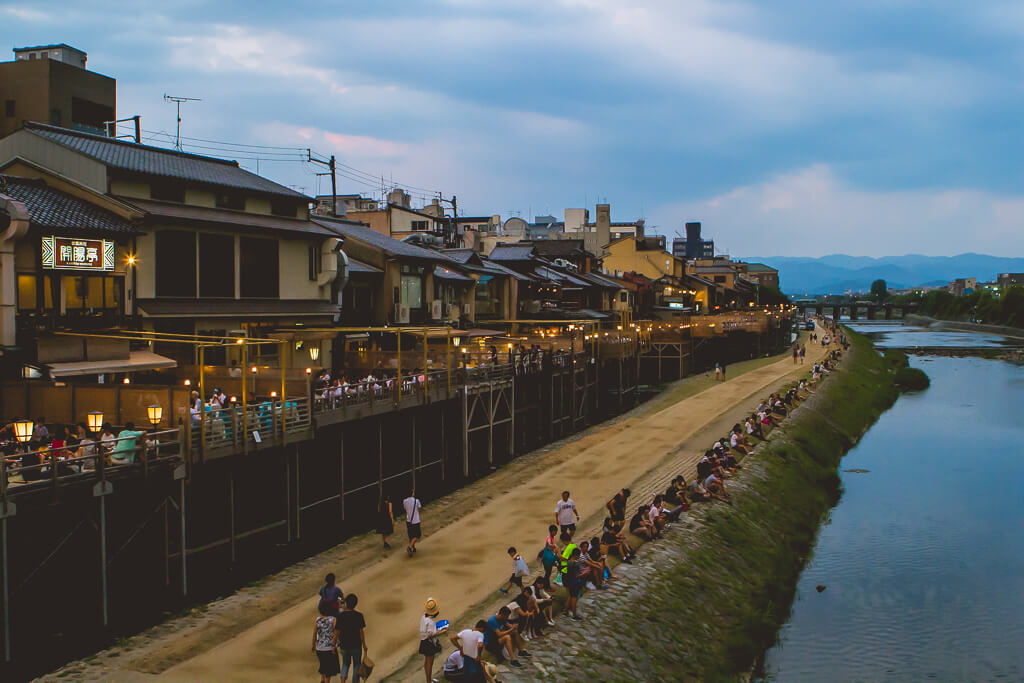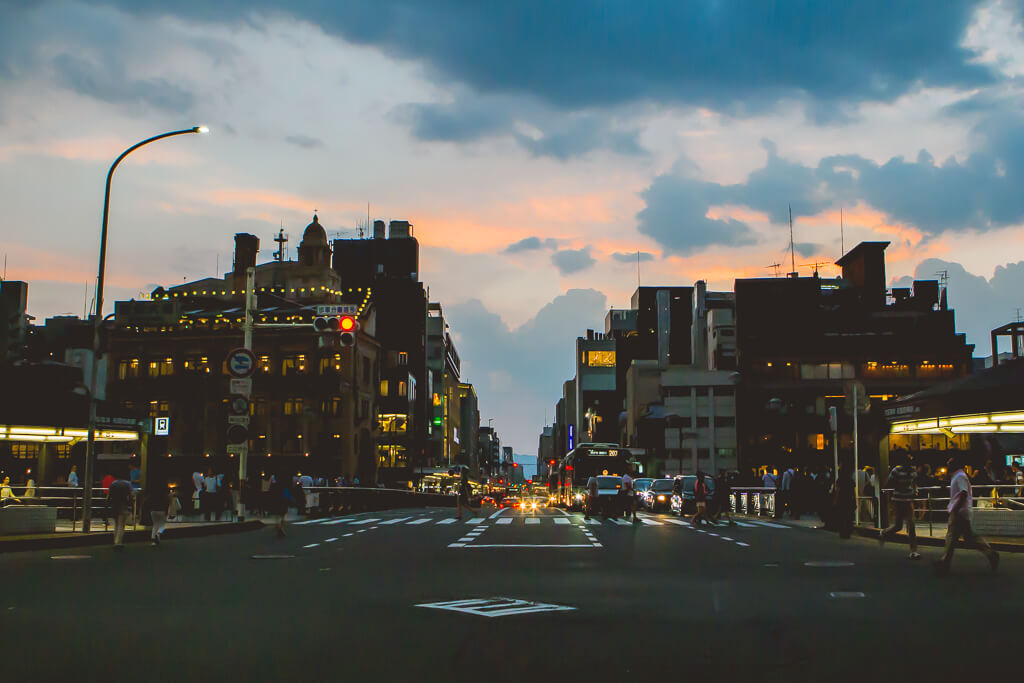 After dinner you stroll along the river or do some serious shopping at Teramachi dori shopping arcade. There's also a large department stores and a modern shopping street full of big brand stores and hotels. We ended up coming here a few nights since there were so many restaurants and things to do and see around here! This is definitely one of the best things to do in Kyoto if you're looking for nightlife, eating, and shopping!
9. Rent a bike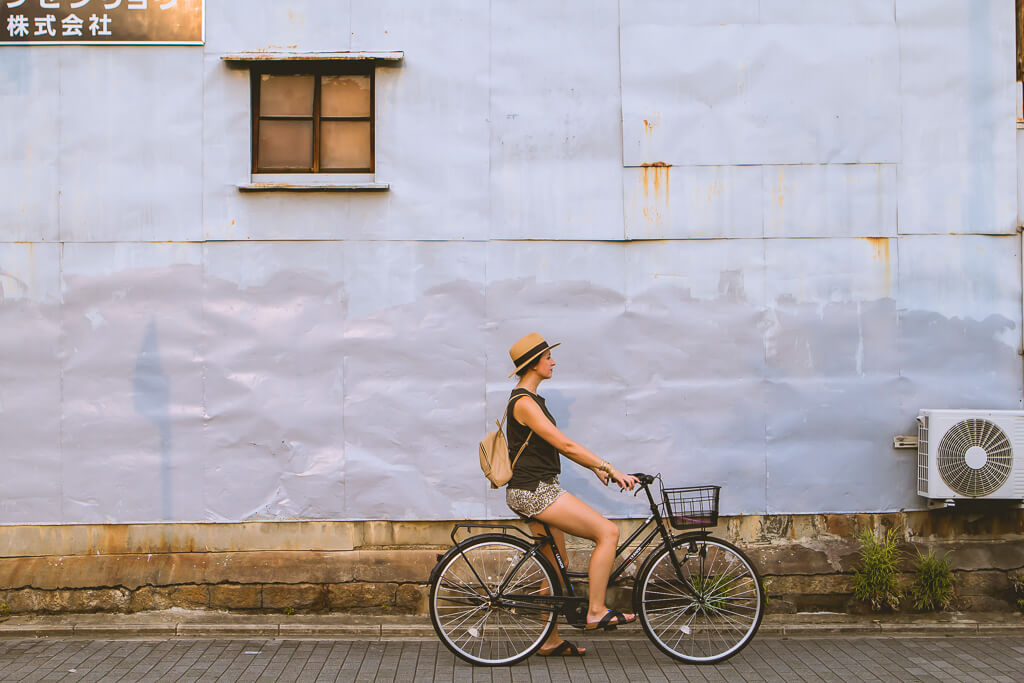 The best way to explore Kyoto is seriously by bicycle. You can see and experience this beautiful city while encountering different temples and shrines every few minutes. The bicycle culture here is safe and one of our favorite things about traveling around Kyoto. There is so much of the city you can explore just by pedaling your bike! Not only are you squeezing in a bit of exercise, but you'll save a couple bucks that you can spend on some sushi.
Be sure to park your bicycle at proper bicycle racks or paid parking lots, otherwise the police may take your bicycle and you will have to go and retrieve it with a pricey fine!
10. Eat Sushi
This seems like a no brainer when you're in Japan, but if we were to give one suggestion for a restaurant it would be Kura Kaiten Sushi in Kyoto!
This 100 yen sushi place is HEAVEN for your mouth. Expect a line around lunch time to get a seat, but it's so worth the wait! We came back 3 times thanks to it's great prices and amazing, fresh sushi. What also makes this experience a lasting memory would be the video game you get to play everytime you eat 5 plates with a chance of winning a small trinket! We would by lying if we said this sales tactic didn't work on us, we were polishing off 20 plates of sushi just so we could play the game and won two times! Even though the prize was a small toy that we ended up giving away to a small kid, it was such a fun experience and did we mention the sushi was divine here?
Also, the location is great if you're out and about exploring near Kinkakuji (Gold Temple) & Ninnaji (Zen Garden temple) as it's right in between the two.
4 Hirano Miyajikicho, Kita Ward, Kyoto, Kyoto Prefecture 603-8365, Japan
11. Stay at a Ryokan
Ryokans are traditional-style hotels and one of the best examples of Japanese culture out there. They've been around since the 8th century and many currently standing ryokans have not only been around for hundreds of years, they're still run by the same family. The oldest ones have been passed down through generations for the last 1,300 years. You can see more of what to expect at a ryokan in Kyoto in this post.
12. Climb Kyoto Tower
Why not check out the observation tower? It's obviously the tallest structure in Kyoto at 328ft (100m). You can even stay at its hotel! Check out the views from the tower over all of the city. Get tickets here.
---
Overall, you really can't go wrong in Kyoto as long as you aren't sitting in your hotel room the entire time! The entire city is beautiful and worth exploring. These were our best things to do in Kyoto, do you have any additions? Let us know in the comments below.
To see more check out this 3 day Kyoto itinerary.
Enjoyed this post? Then show your love by sharing on Pinterest below!