W
hat started out as just two or three nights ended up as us staying at Coral Beach on Koh Ta Kiev island for almost 2 months! I mean hey, who hasn't dreamed about finding a remote island, relaxing all day and drinking out of coconuts. Thats exactly what happened to us.
We only had a week and half left on our tourist visa in Cambodia when we stumbled upon a friendly French fellow named Thomas in Otres Beach. Thomas shared with us the best local eats (Vanny's) and introduced us to the different Koh Ta Kiev Bungalows available and told us about Coral Beach.
We originally wanted to do a tour of at least three islands off of Cambodia's Sihanoukville coast. Sadly,we found out quickly that our first stop to Bamboo Island no longer had small beach bungalows on it. Instead there was huge construction transforming this small, beautiful island from a few bungalows to over 80 bungalows. No one but construction workers can stay on the island at the moment. We missed our slice of paradise on Bamboo, when it re-opens it will be over crowded and no longer peaceful and relaxing.
We made our way to our second stop, Koh Ta Kiev. There are currently 5 different places you can stay ranging from $3 hammocks to $25 beach view bungalows. The atmosphere here was much more quiet and relaxing.
We had heard about Coral Beach on Koh Ta Kiev being known for their food. They also had cozy, open front beachside bungalows that had big round beds with mosquito nets. We were lucky enough to snatch a bungalow without a reservation.
Priscilla, one of the owners, convinced us to stay at least five nights. At first we were wondering what we were going to do for five days. There was no internet, no electricity (except for generators turned on for a few hours in the evening), no running water, and we have never been to a place like this before.
We were blown away by the food and hospitality all on a bungalow on Koh ta Kiev without electricity. The staff and guests were all very friendly, laid back, and fun to be around. Each meal seemed to top the last one. Every lunch and dinner service had three to four options to choose from including a vegetarian dish, land animal dish (pork, beef, or chicken), and a fish dish. We were wise and each ordered a different dish so we could split it in half. We couldn't believe the quality of the French cuisine and low price we were getting on an island off the coast of Cambodia.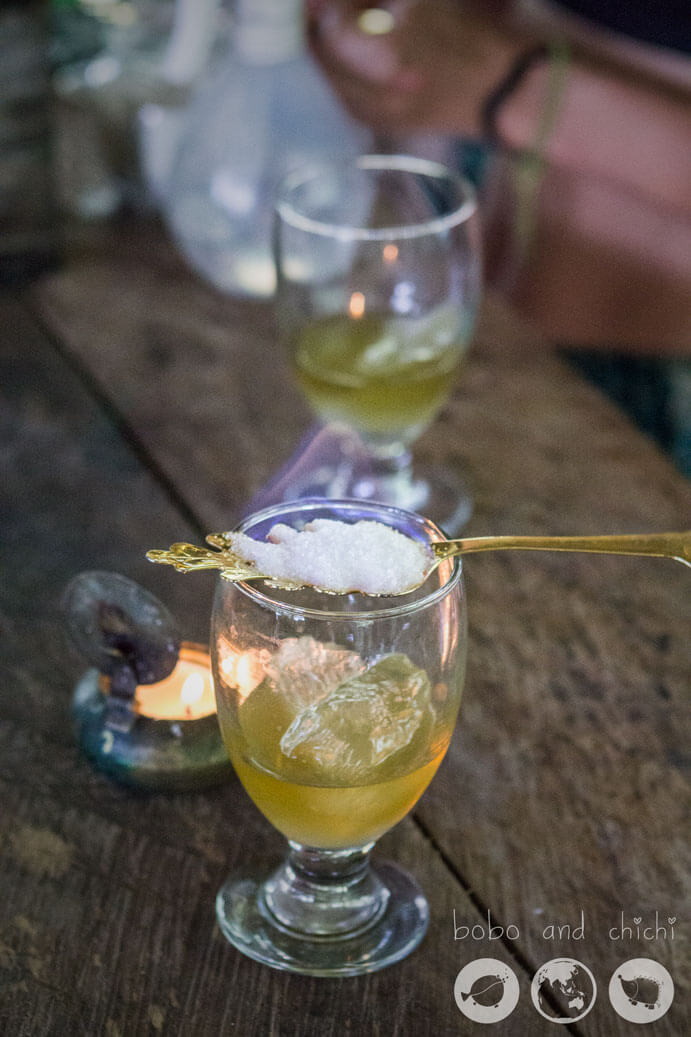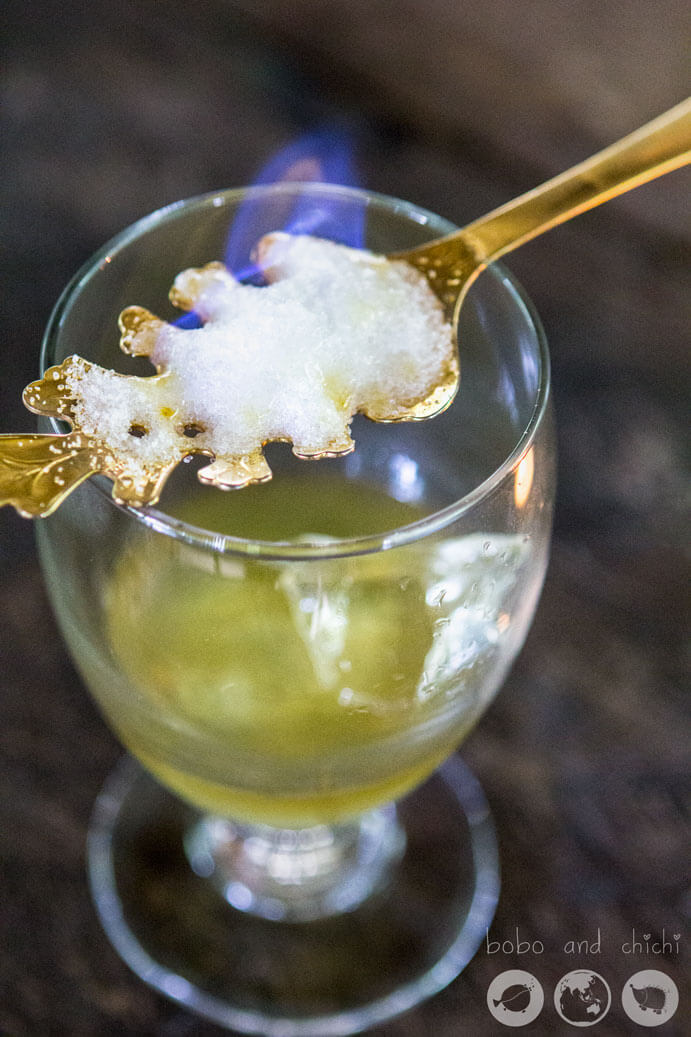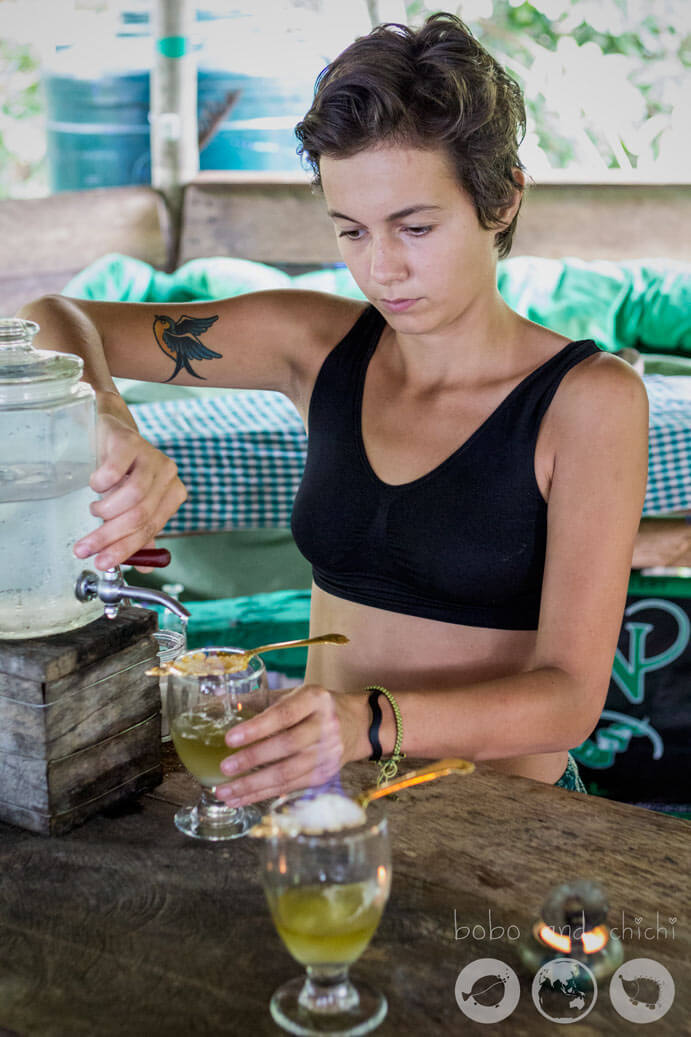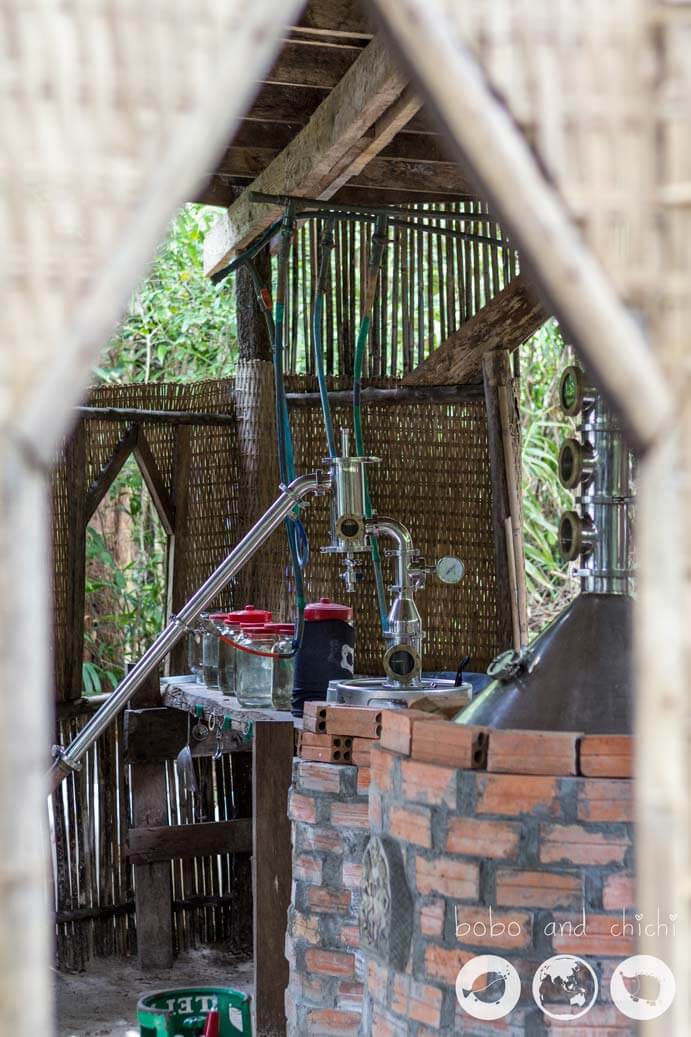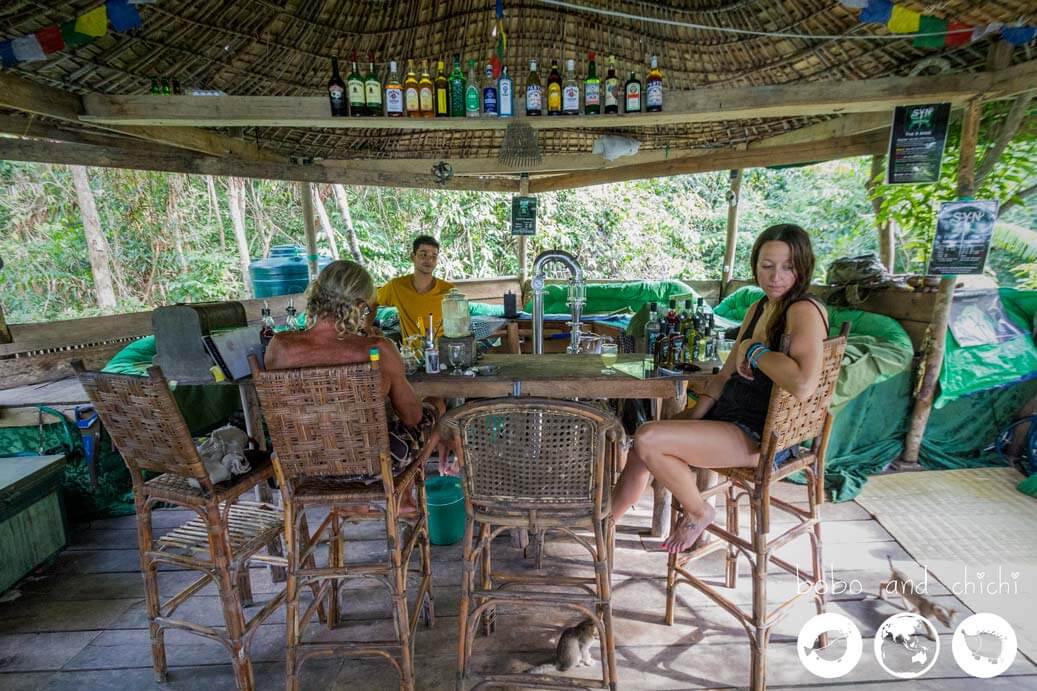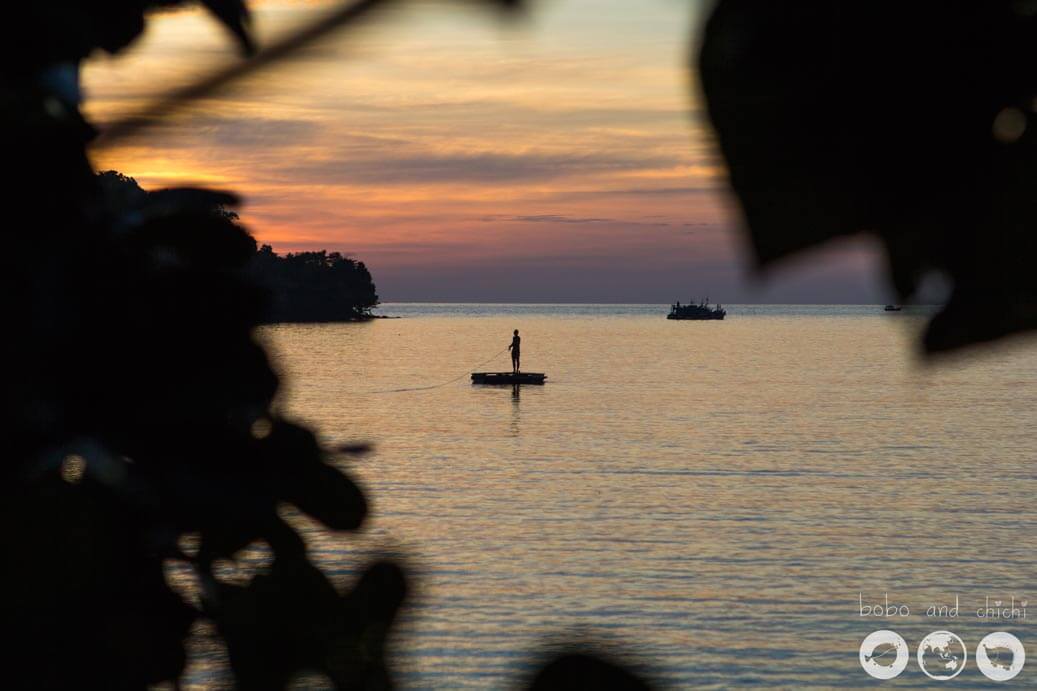 We spent our days on Koh Ta Kiev reading in the most comfortable hammocks, petting cats & puppies, swimming, trying Absinthe at the distillery on the island, playing games, jungle trekking, cliff jumping, and exploring Naked Beach.
There was also plenty of time to just relax.
After our fifth day, we asked if we could extend our stay…even staying in a $20 bungalow on Koh Ta Kiev we were still under our daily budget of $50 a day for food, housing, transportation…etc. and we were not ready to leave. We ended up staying 6 days as a guest and getting the lucky opportunity to be a part of the staff for the remaining time on the island.
Being a staff member we got to eat and sleep for free. We moved over to the mixed dorm and had some of the best days of our traveling.
They became our family for Christmas and New Years and had some hilarious experiences with guests and fellow workers. We also got to see some of the crazy wildlife on the island like poisonous snakes and centipedes! Eek!
We highly recommend staying at least 5-7 days at Coral Beach. Even for budget backpackers (just don't be a douche and bring your own ramen and ask for hot water) You will be mesmerized by the beauty of the island and charmed by the staff and fellow travelers. Also, you will LOVE the meals prepared by the French and Italian chefs. We were so lucky to find our way to this slice of paradise.
NOTE
*Visiting Koh Ta Kiev Coral Beach should be high on your list of travel plans as the island is own by a Chinese company who plans and has started construction to turn the island into a casino and resort connected to mainland by a bridge within the next 5 years.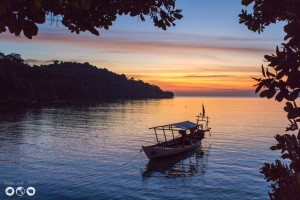 Coral Beach Activities
Weekly Boat trips (to Fishing Village off the island, Otres Market on mainland, and cliff jumping)
Free snorkeling
Free spearfishing
Jungle Cinema (our favorite- projected movie onto a white sheet in the bar area)
5-minute walk to Absinthe Distillery (tours and tasting available)
jungle trekking to different parts of the island
Cute Puppies & friendly Jungle Kitties!
Enjoy Beautiful Sunsets everyday.
$$$Prices$$$
Accommodations $3-$20 (BYO hammock, Coral Beach hammocks, dorm, monkey bungalow, private bungalow)
Food: Breakfast $3.50 (includes coffee & fresh juice), Lunch $5, Dinner $6 -$7
Drinks: Beer $1, Wine $3 glass/$12 bottle, cocktails/spirits $3.50 drink/$30 bottle plus mixers
Boat: $5 per person per trip
Again, we cannot recommend visiting Koh Ta Kiev, or Coral Beach enough. Especially before the lease on the land runs out and it is owned by the Chinese to be turned into resorts and a casino. The food, the scenery, and the people really make this place extremely special.