I'd be lying if I said a big motivator of us visiting Taipei didn't have to do with the fact that I have been wanting to visit Jiufen for the past 2 years. After seeing pictures of this Taiwan storybook village my heart was set. I also learned it was the inspiration for the village from Studio Ghibli's film, Spirited Away, which happens to be one of our favorites!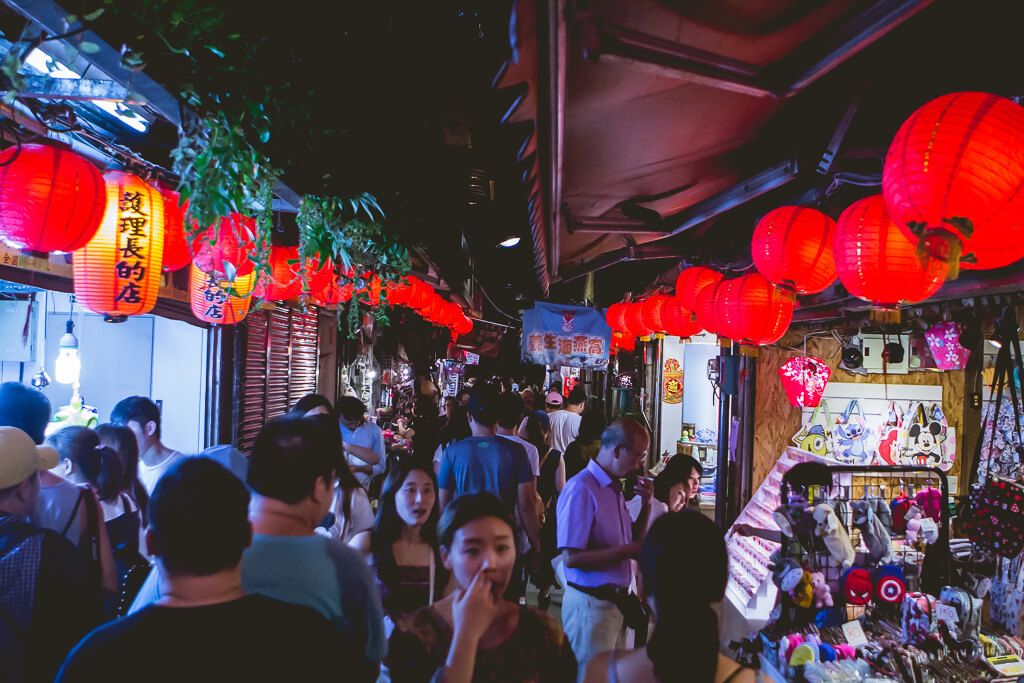 As soon as we arrived we already starting feeling the magic while wandering through the narrow, lantern lined pathways filled with food stall after food stall. We barely noticed the crowds as we were too busy in awe by everything going on around us. We were mostly gawking at all the food! The smells of all the food were pulling us to each stall like those white scent trails leading to your nose in an old cartoon. All except for stinky tofu, that is a smell that is just unbearable. Each time I catch a whiff of it, I feel like someone shoved pig crap up my nose. I don't think I will have the stomach to try that this trip even though we heard it's a must try.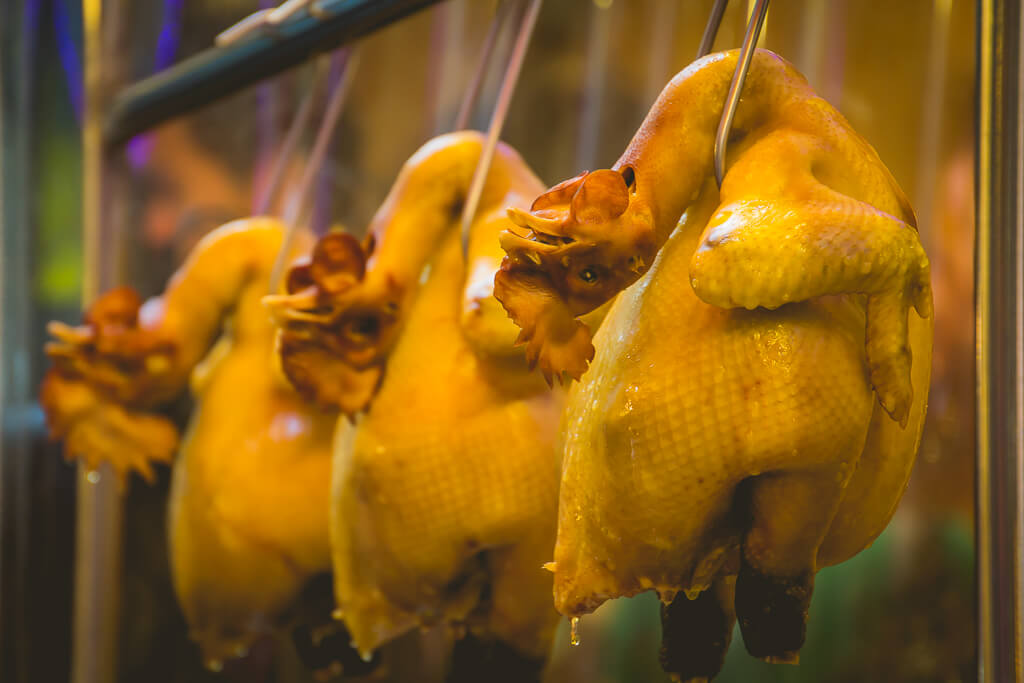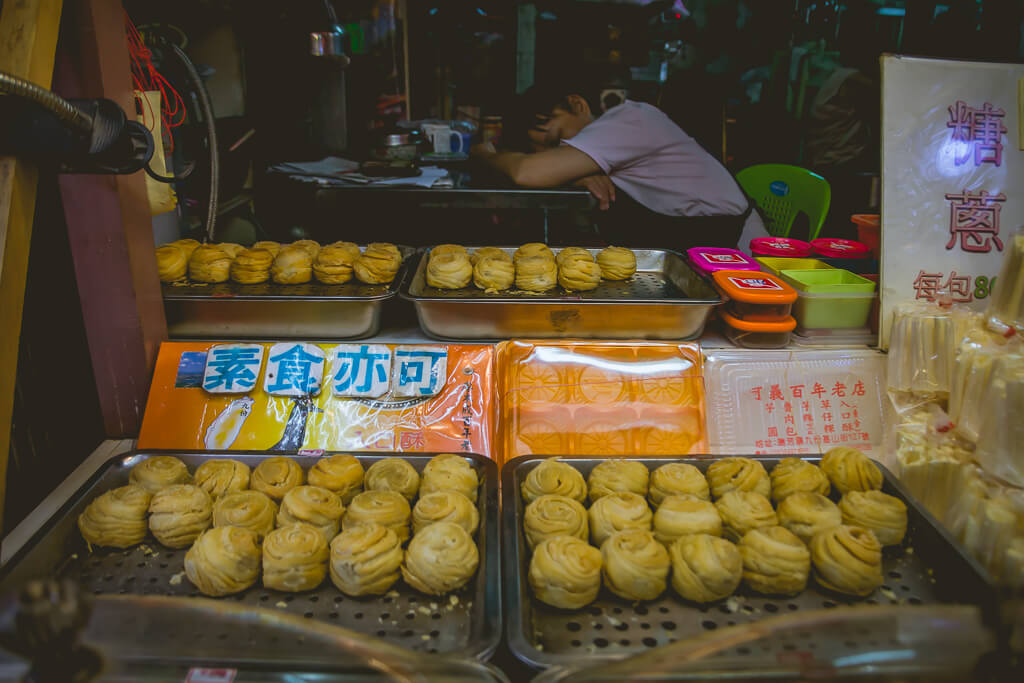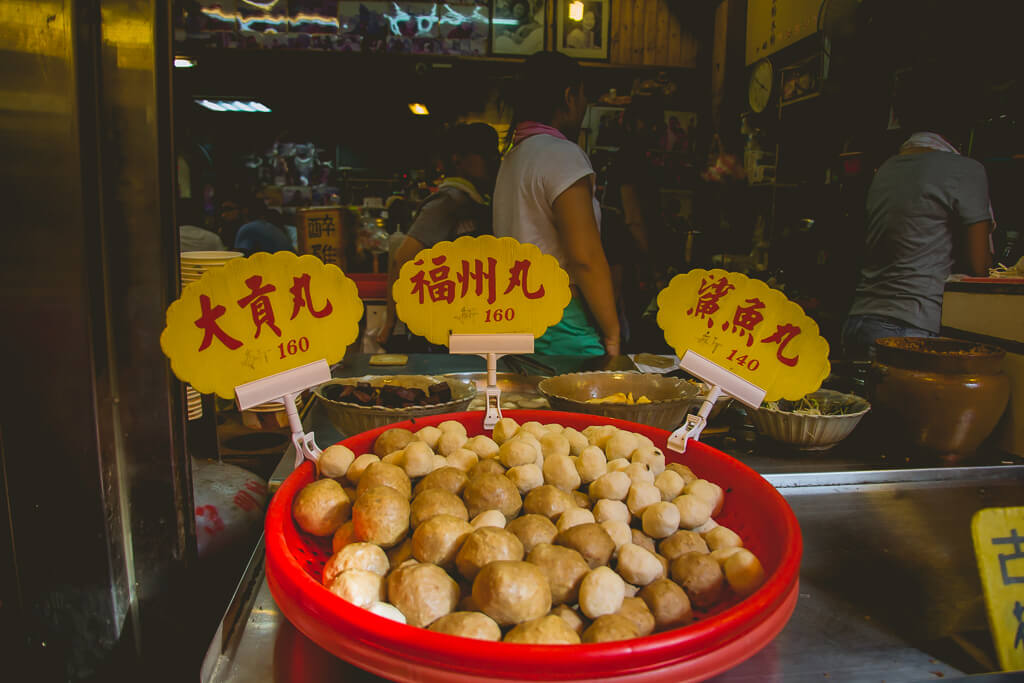 We showed up hungry and left more than satisfied. We couldn't believe how many samples there were to try along the way. We tried numerous tastings of Taiwan mountain tea, jellies, nougat, rice crackers, beef jerky, and pastries. We really almost spoiled our appetites this way.
The highlight of our eatings throughout the day would have to be the vermicelli noodles that only cost us $1 USD and the green onion pancake filled with egg, ham, & cheese for dinner. We showed up hungry and left feeling full for less than $7 USD for two people for lunch and dinner! That's pretty impressive. This is one of those cases where the phrase you get what you pay for just isn't true.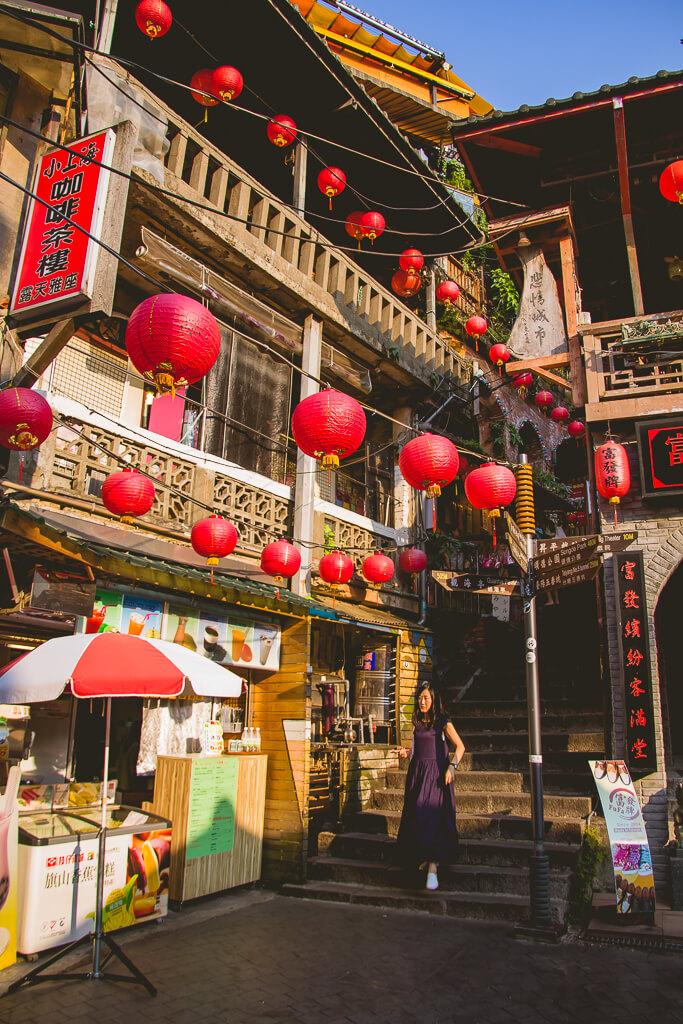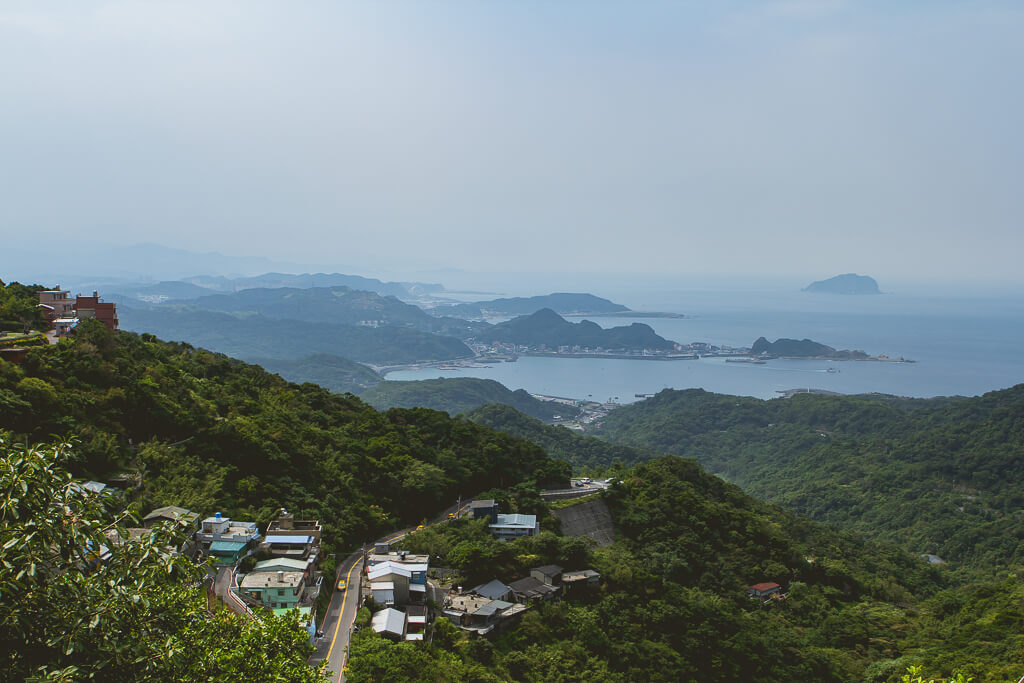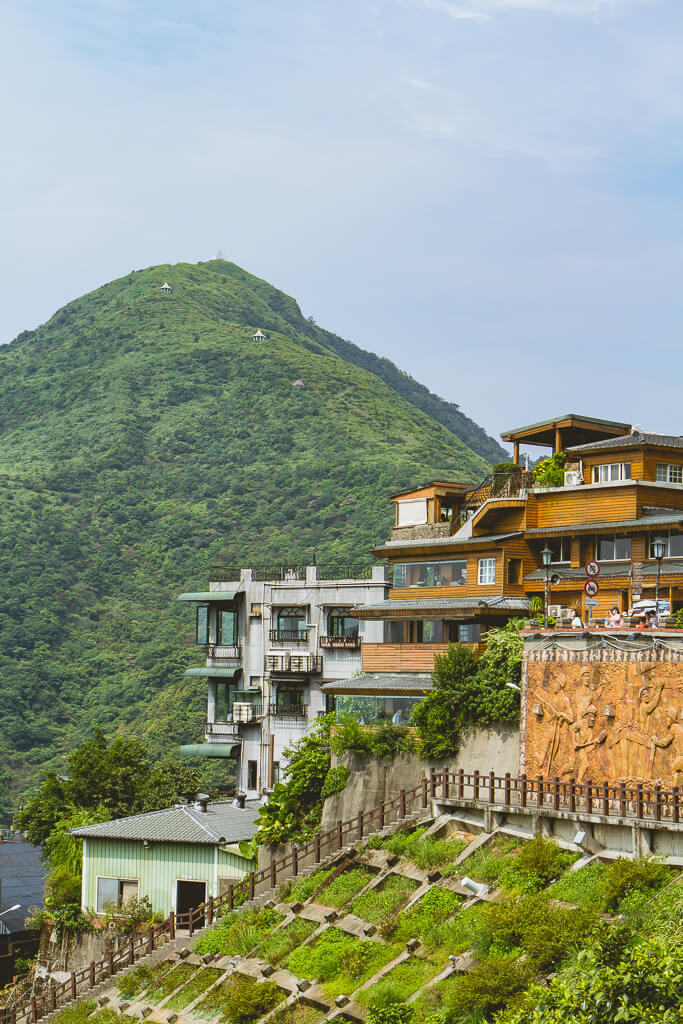 Other than the food, this place has a special aura to it that gave us all the feels. From the buzzing of people through the narrow alleyways, the random friendly dogs and cats who walk aimlessly through the crowds as if they owned the place, the view from the mountainside overlooking the coast, and all those lanterns. The streets and alleyways are lined with lantern after lantern. When lanterns starting lighting up at dusk it felt like it cranked up the energy and vibes here. We started to feel spirited away ourselves.
You'll notice selfie stick after selfie stick as everyone wants to capture the atmosphere from this place. This is one of those places you really don't mind everyone else around you, it's just so charming and beautiful you are barely bothered or notice. You are in your own world here taking in everything else around you to care that someone might be in your personal space.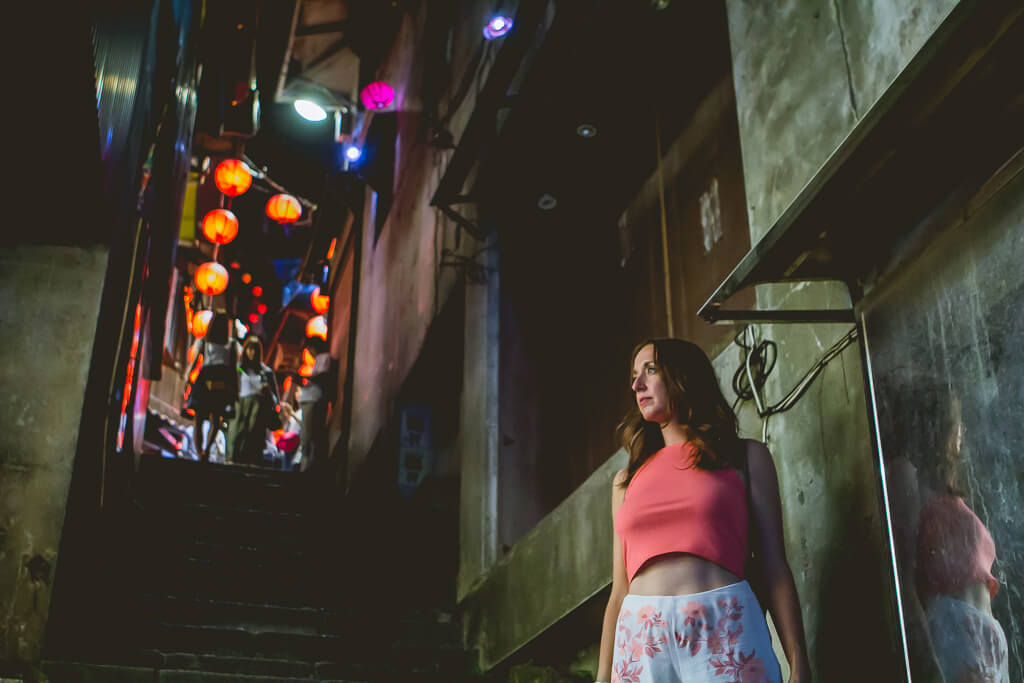 We ended up spending 6 magical hours here, even though most could enjoy the treasures of Jiufen in just over an hour or two. But if you're like us you won't want to leave, we even considered checking a hotel to see how much it would be to stay the night even though we had a room waiting for us with all our luggage back in Taipei. This is one of those places we would happily return to and experience all over again. If you're in Taiwan we highly recommend making a day trip from Taipei to here!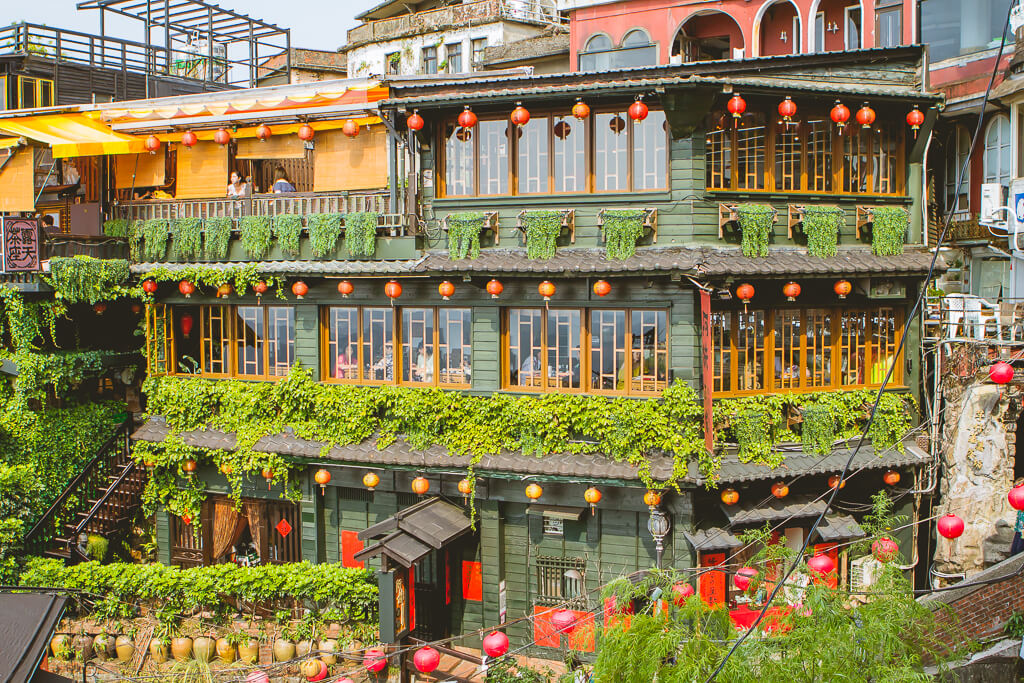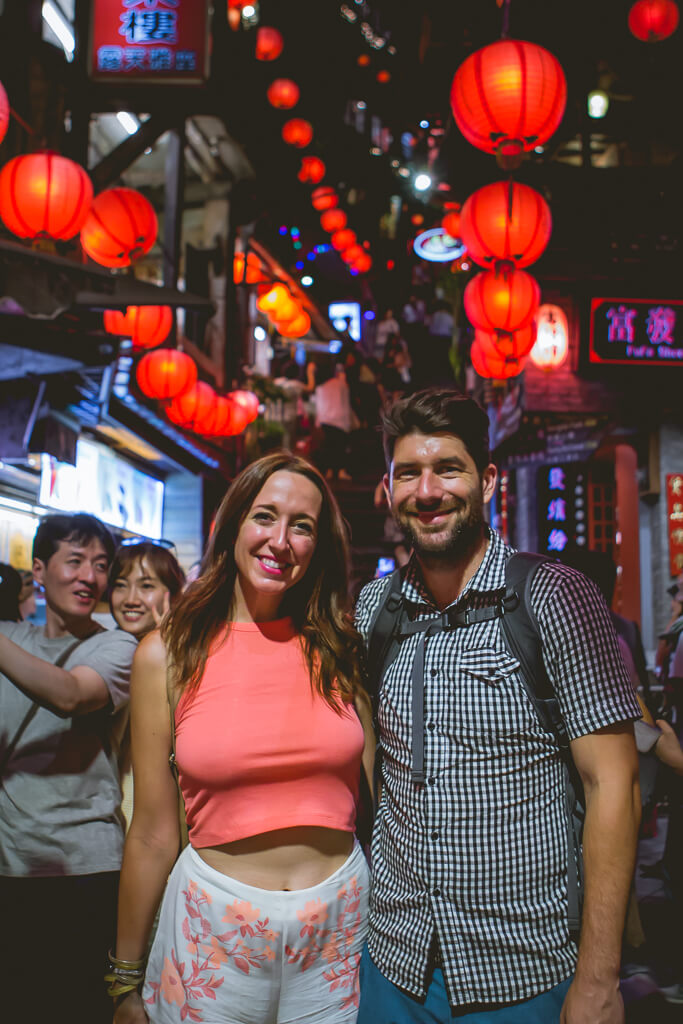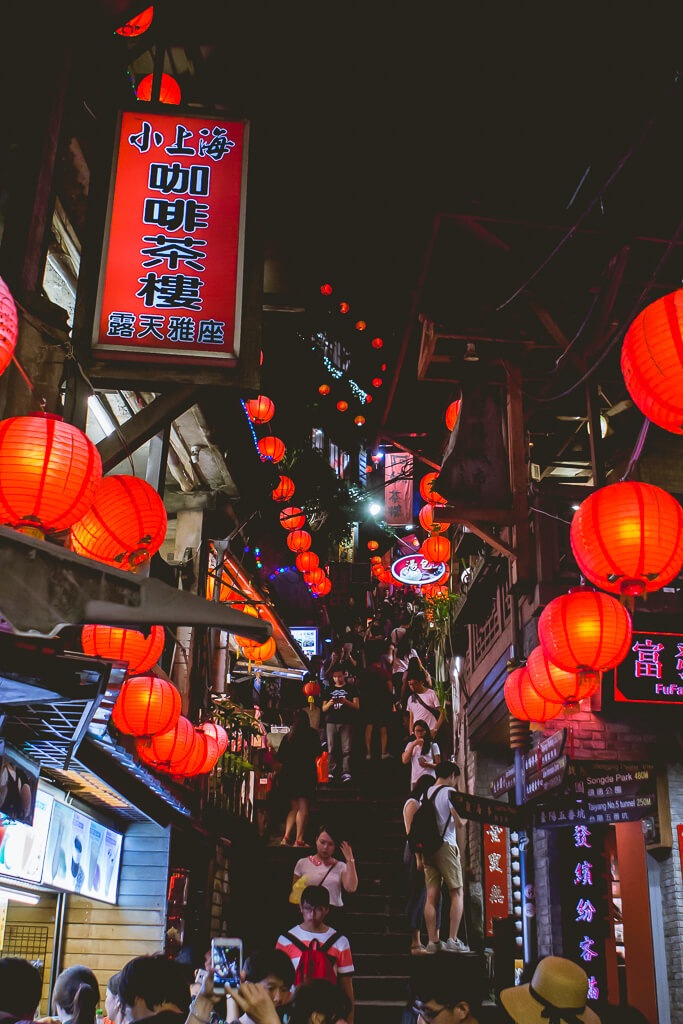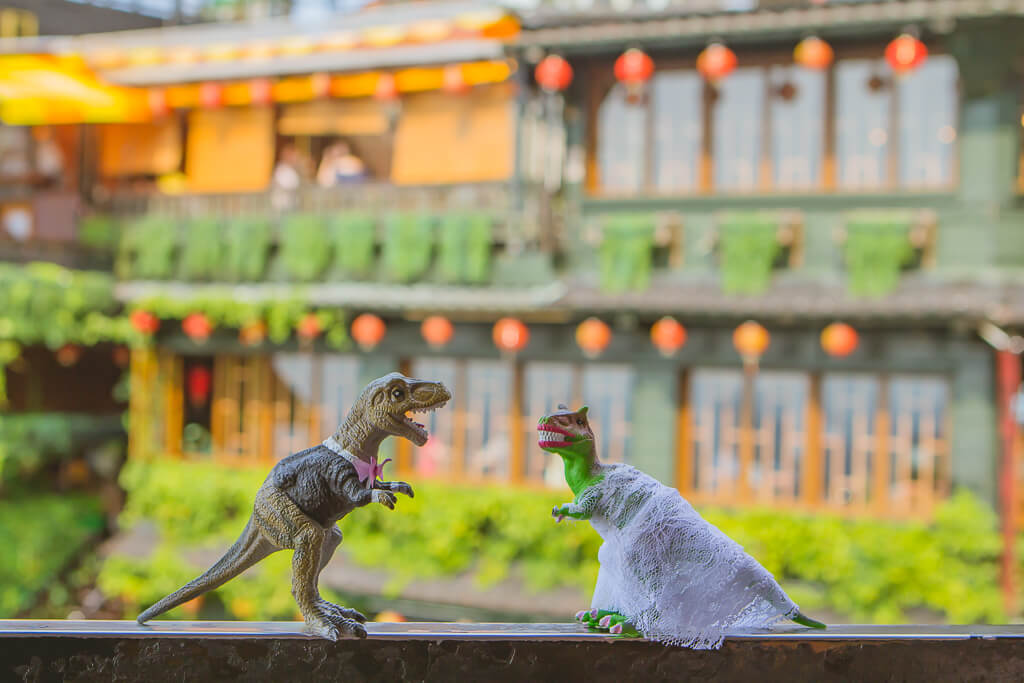 How to get to Jiufen:
From Taipei Main Station head to Riufang Station. From Ruifang you will exit, cross the street, and walk left towards the police station where you can hop on one of the 5 local buses (#788, 825, 826, 856, 1062) headed to Jiufen.
Bonus! One stop away from Riufang station is Houtong which is home to a cat village! Thanks to our friend Stephanie, we got to enjoy some furry feline friends before heading to Jiufen! You only need about 20-30 minutes to explore and enjoy the area, worth a stop if your a crazy cat lady/person like myself!
Check out the vlog coming below from our day in Jiufen and Houtong Cat Village!
Have you ever been to Jiufen? Share your experience below!
Want to see the best of the surrounding area around Taipei including Jiufen, the waterfalls at Shifen, and the Natural GeoPark formations at Yehliu? You can take a tour hitting up all three locations in a day, purchase your tickets online in advance and receive a discount!
Share the love on Pinterest below!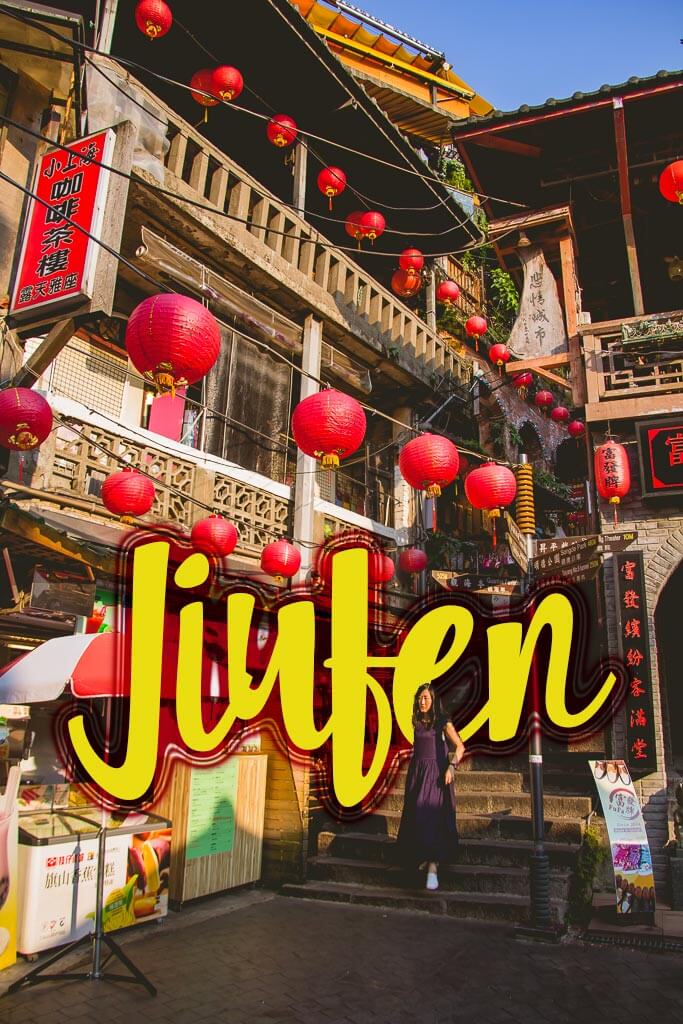 Disclaimer: This page contains affiliate links. By purchasing through the links on Bobo & Chichi you will help us keep the site up and running at no extra cost to you.