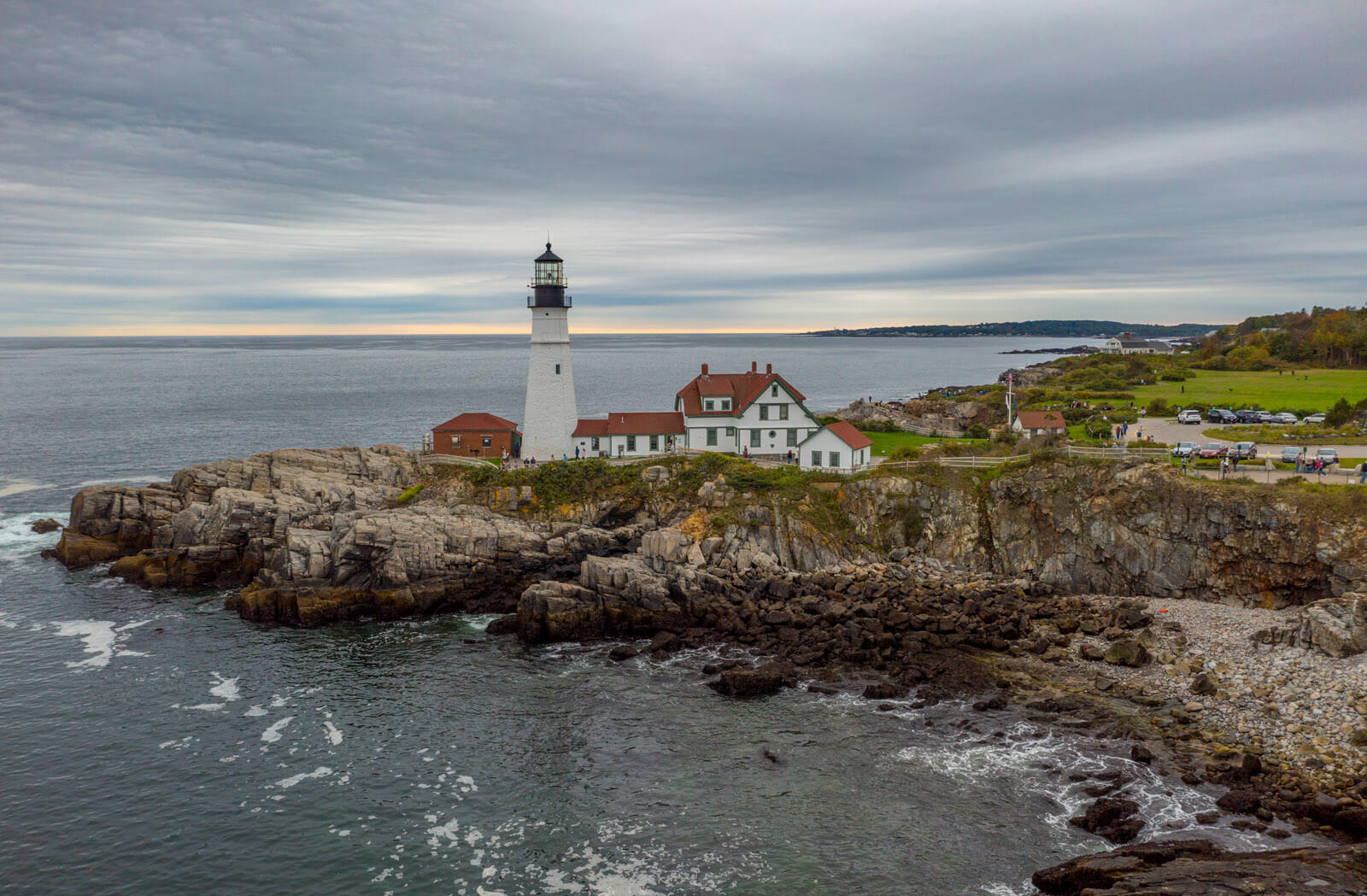 MAINE
The northeasternmost state in the US
Our experience in Maine is limited to the coastal town of Portland, but we could instantly see why this state was such a New England favorite! With a ton of nature, rugged coastlines, and, of course, delicious lobster, there's a ton to see and do no matter what time of year. Heck, bring your passport and you can even manage a day trip over to Nova Scotia while you're there!
There's something very relaxed and casual about Maine that has us wanting to go back. We loved the lighthouses of Portland, so we definitely want to see if we can tackle the rest that line Maine's coast (apparently there are 60!). Not to mention the numerous outdoor spots like Acadia, Peaks Island, Rangeley Lakes, Mackworth Island, and more.
And, of course, we're excited to sample even more of Maine's delicious seafood - including the lobster!
Quick Tips for Visiting Maine
When to Visit: As it's so far north, Maine is definitely gets colder earlier and stays colder longer. Your best bet is to go smack dab in the middle of summer, like July or early August, but, of course, this is also very much peak season!
Language: English
Currency: The dollar (USD). (1 USD = ~.9 EUR or ~.75 GBP OR ~1.25 CAD)
Card-Friendly? Maine is quite card friendly, but, as always, it's good to have some cash on hand for smaller shops and tipping.
Getting Around: You'll definitely want a car to get around Maine.
Safety: Maine is a very safe state. Of course, you'll want to practice normal safety precautions as you would anywhere else.
JUMP TO AN AREA BELOW

Maine