P
ura Ulun Danu Batur is one of Bali's most significant Hindu temple. Second only to the Pura Besakih Temple. Pura Ulun Danu Batur is located at the base of Lake Batur. The name of the temple literally translates to head of the lake. The original temple was located in the caldera at the base of Mt. Batur and destroyed in 1926 by a volcanic eruption. Everything but the most important shrine was destroyed. The locals moved to the highest caldera of the volcano where it sits today.
Pura Ulun Danu Batur consists of nine different temples, hundreds of shrines, and five main courtyards. It's not nearly as large as Besakih, but you can spend a good 45 minutes to an hour here meandering and photographing the beauty.[/text_output]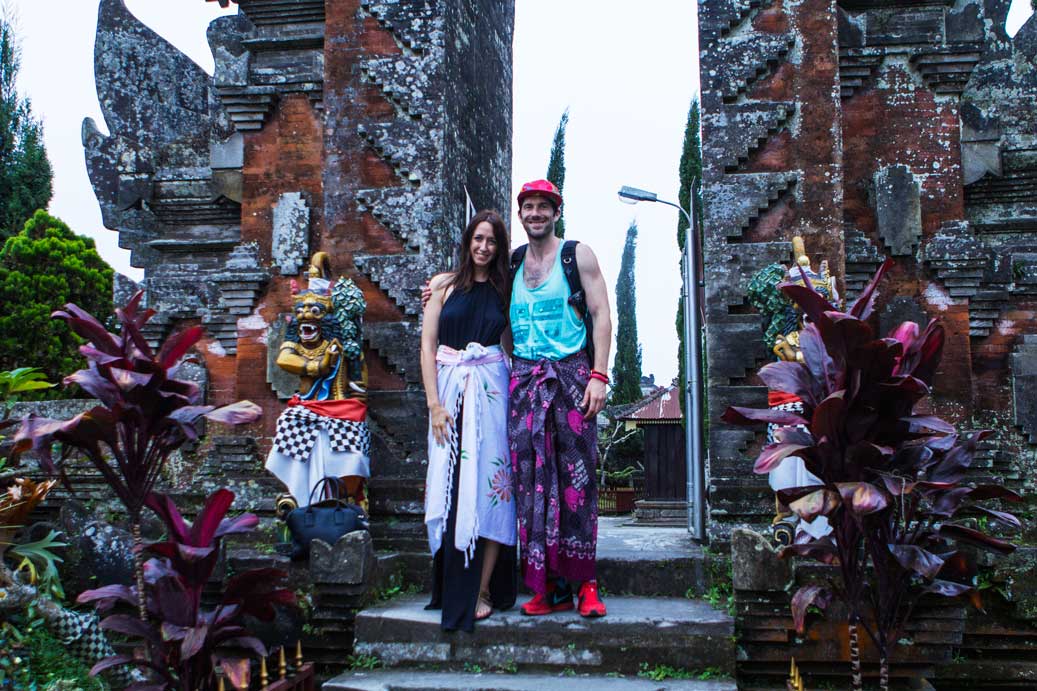 ---
While we were visiting the clouds kept rolling in painting the skies a thick grey. Even though we didn't have the perfect blue sky backdrop the temple was beautiful. There is a small entrance fee that comes with a welcome drink. The welcome drink consists of fruit juice or a bottled water. Again, you have to wear a sarong no matter what sex you are. We had not purchased sarongs yet and decided to rent here for a small price.
Overall, this temple is a great stop if you are in the area of the temple. We would not recommend going out of your way to see this temple as it could be a few hour drive. There are plenty of nearby attractions like Tegalalang Street (famous rice paddie stop), Mount Batur, and Lake Batur. This route is also common for those crossing the island seeing how there are few routes to take. I wanted to stop at every temple I saw no matter how small because I love the split entrance gates at each temple. Either way, it is a beautiful quick stop in Bali.
If you liked this post and want more like it consider liking us on facebook or follow us on twitter. Be sure to share your experience on Bali in the comments below.