B
eing travel bloggers we like to read what other travel bloggers have to say about places before, during, and after we visit destinations. Yet, when Vientiane came up we were underwhelmed by what people suggested to do or see here. We almost skipped Vientiane all together during our Northern Laos trip. We thought we wouldn't miss anything especially when we read one blog that suggested one of their seven must do things in Vientiane was to visit an ATM. (Seriously, visit an ATM?) We would be lying of we didn't find some humor in that. But, was that all this capital city has to offer? Should you skip over Vientiane?
The answer is no.
Most travelers are just passing through Vientiane from Thailand into Laos. This city is great for that. And you really do not need a lot of time here before heading off to your next destination in Laos. But we found ourselves feeling something for this city when we expected nothing.
Vibe
Even though this is Laos biggest city, it still has a small town feel to it. Everything is walking distance, although in the heat you will probably want to rent a bicycle or tuk tuk from place to place. The locals and expats were nice and for being the "big city" we didn't have a moment where we felt sketched out.
People
We noticed a lot of expats here either running restaurants, doing visa runs, or people just crossing the border into Laos. Other than Luang Prabang, this is the most foreigners we have seen in one spot in Laos, probably because it's also the biggest city.
Food
You can pretty much find all nationalities of food here. We splurged A LOT here on food and recommend you to do the same. We haven't been the biggest fan of Lao cuisine, especially in smaller villages throughout the country, so this is a nice break from it. If you are about to head on out to no mans land we recommend having a few good meals here to tie you over.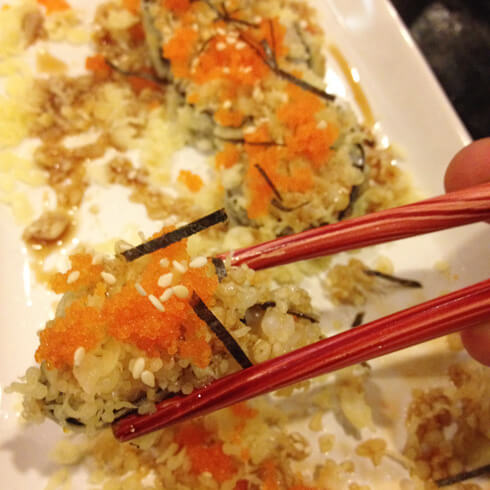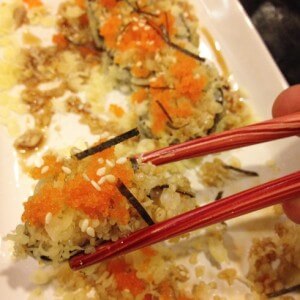 We really went over budget the night we went to T.O Sushi, which was a bit special for us. The owner T.O. used to live and work at a sushi place in Huntington Beach, California that happened to be the first place Scott ever tried sushi at. This place is a bit pricey for SE Asia at around $10/roll, but the taste and quality was worth it.
We also ate some amazing shawarma from a Middle Eastern restaurant near the river and a delicious burger from Ray's Grille ( a recommendation from T.O. Sushi.) Take advantage of all the good food in Vientiane and treat yo'self. You may not be so lucky in other parts of Laos.
To Do
Rent a Bicycle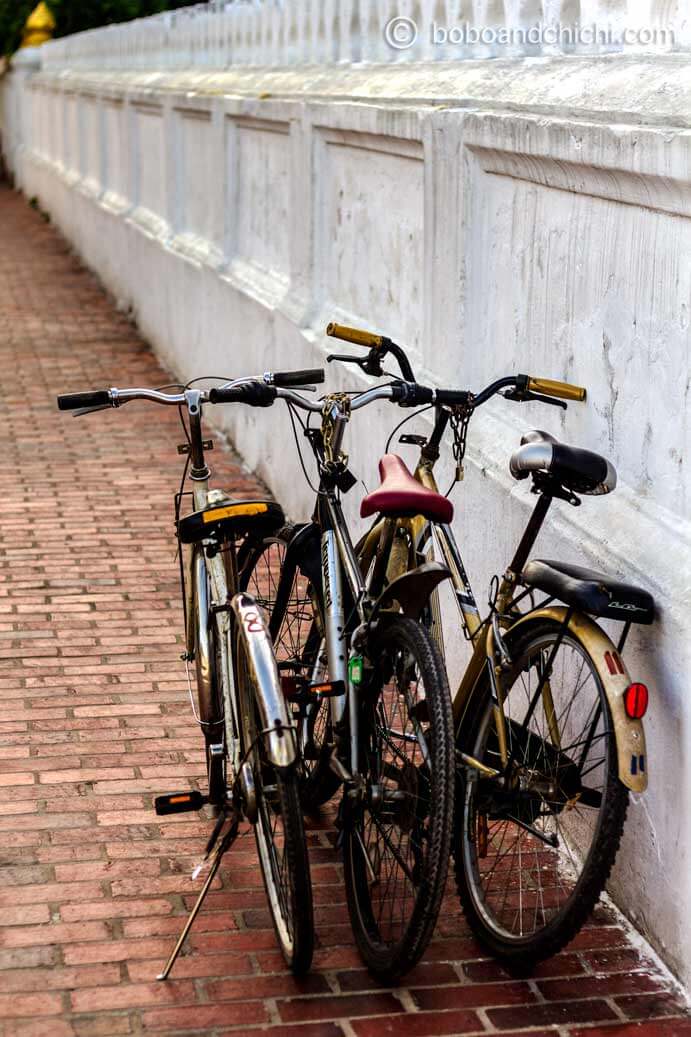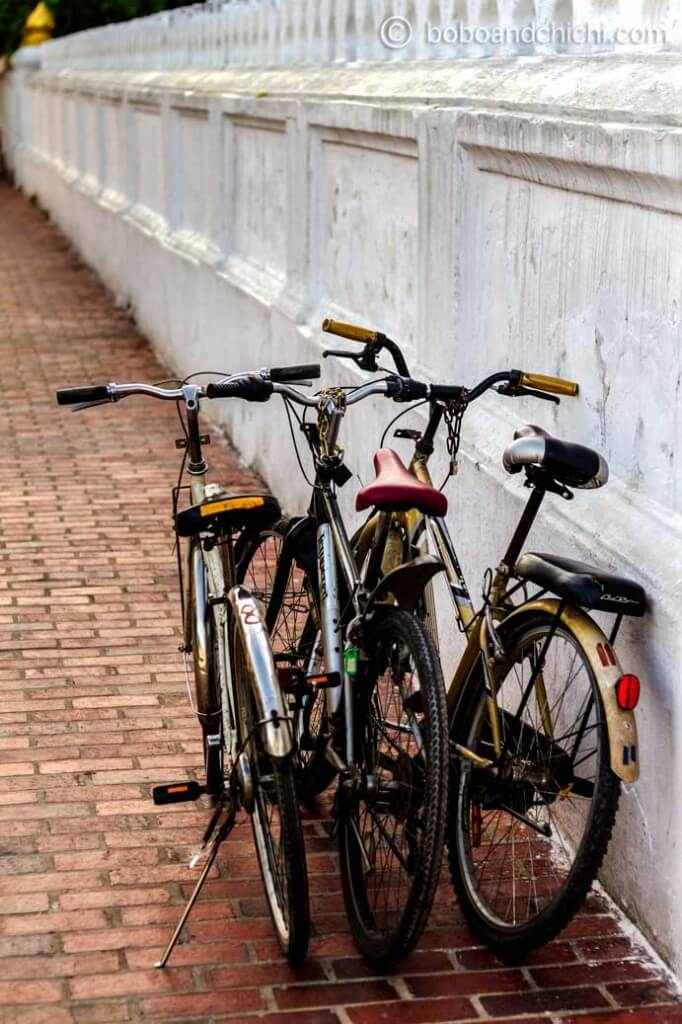 This was our favorite activity. For 10,000 kip ($1.25) we had a bicycle for 24 hours. There is a city bicycle tour you can follow, or just pedal around all day on your own. We liked aimlessly riding and stopping wherever we felt like taking a look around or having a drink. Make sure to visit Patuxai, Laos version of Arc de Triomphe.
Patuxai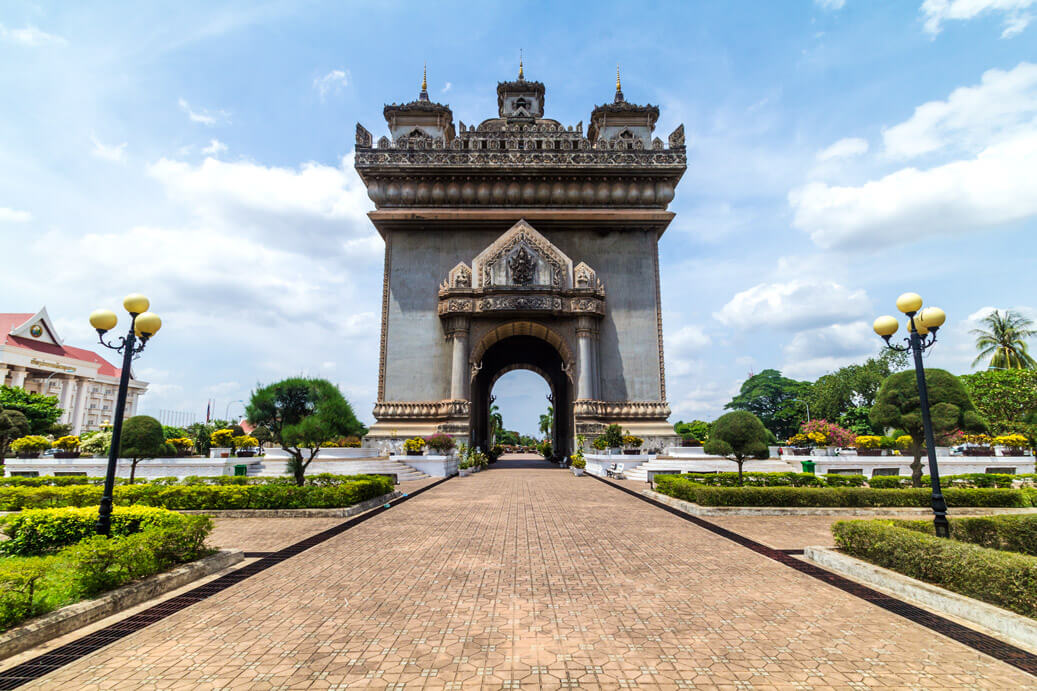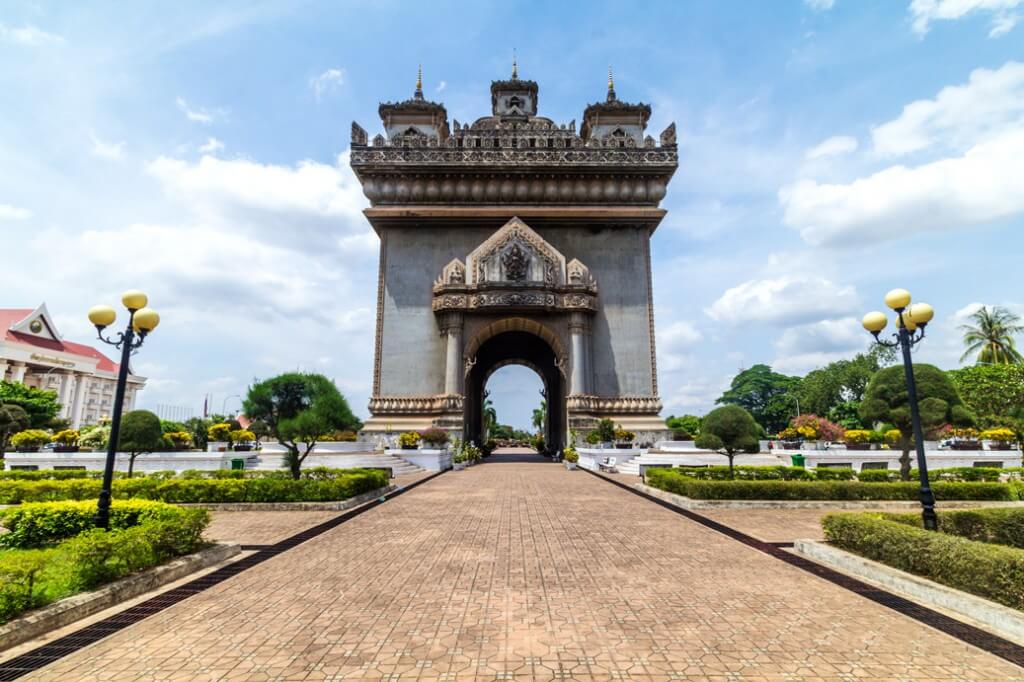 As mentioned above, this is the Lao version of Arc de Triomphe. We had read some comments saying this giant concrete monster was ugly. We didn't think so. We actually really enjoyed this area. We liked it so much we did a "Walk With Us" here.
---
Buddha Park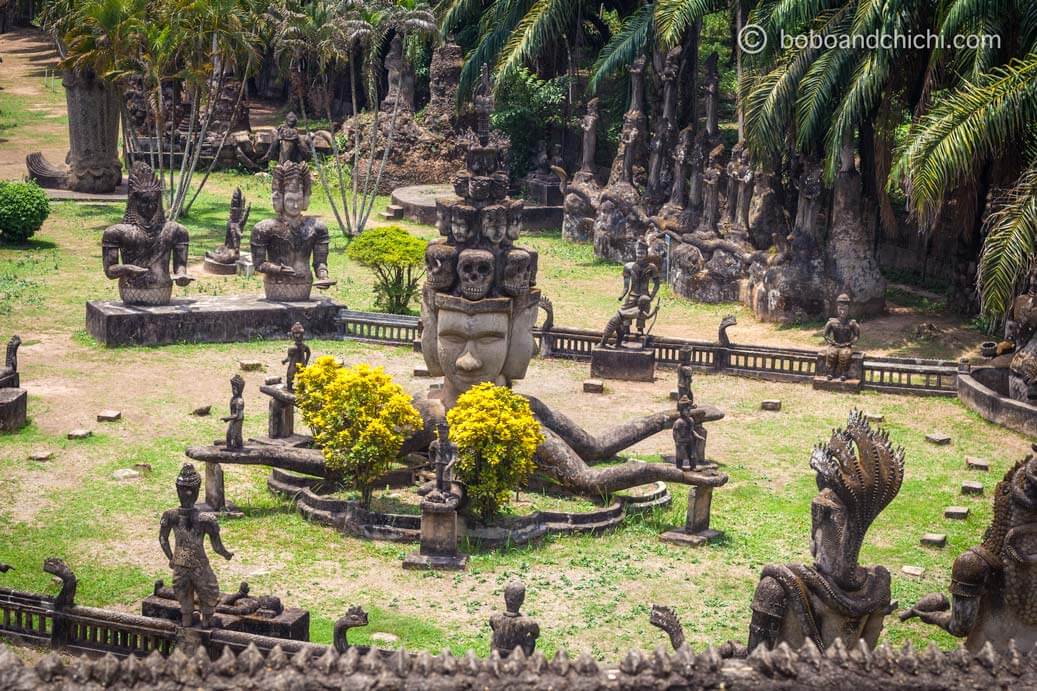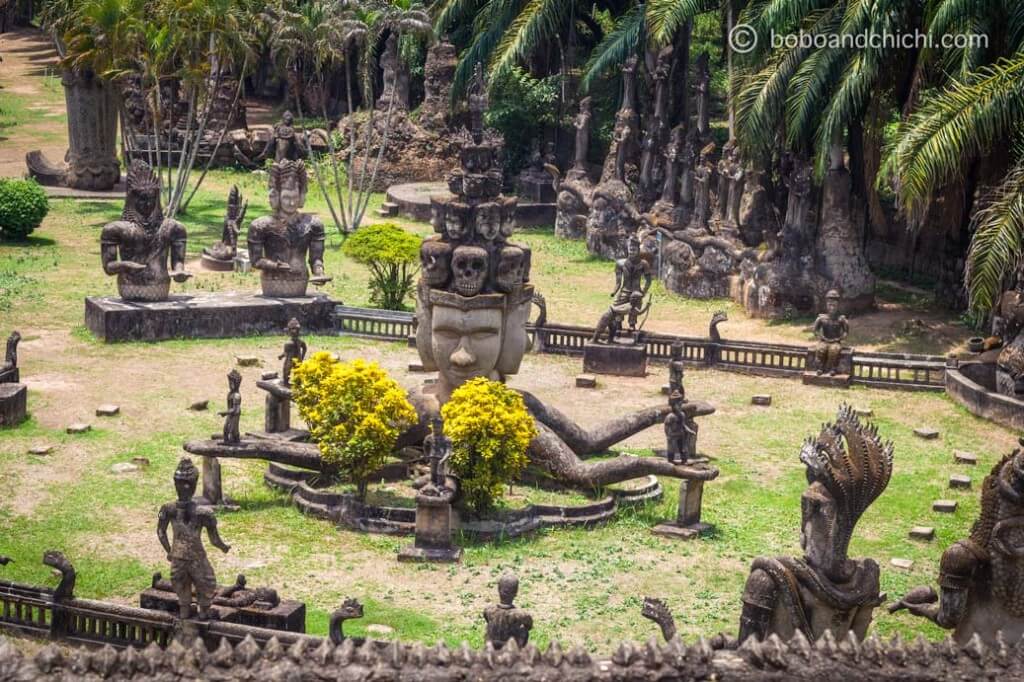 A bit quirky and 24km outside of town is a park loaded with Buddhist and Hindu statues. It costs only 5,000 kip to enjoy all the statuary. Make sure you climb inside the mouth of the giant pumpkin shaped building and find your way to the top where you can view the entire park. This building is supposed to represent heaven, hell, and earth. Enjoy our "Walk With Us" through Buddha Park.
---
Hint: The cheapest transportation is walking to Khua Din Bus Station and grabbing a local bus. (bus #14 will do the trick) We asked a local for "Buddha Park" and they pointed us in the right direction. A bus leaves every 15-20 minutes and is about an hour ride for only 6,000 kip.
Overall
You really do not need more than one full day to see Vientiane before you move on to some of the other beautiful places Laos has to offer. You can use this city for some delicious meals and the few fun stops they have. We liked visiting Buddha Park and Patuxai the best and both activities did not take to long to admire.
If you are looking for more activities to do in Vientiane you may be out of luck. Unless of course you consider visiting an ATM an awesome thing to do. Then have at it, there's lots.
If you liked this post and want to see more like it, consider liking our page on facebook, following us on twitter, or seeing our latest photos on instagram.
*Please remember all photos on this website are copyrighted and property of Bobo&ChiChi. Please do not use them without our permission. If you want to use one of them please contact us to ask first because we'd be absolutely flattered and would love to share. Thanks!