Looking for how to spend your 3 days in Vancouver? This Vancouver itinerary covers city, ocean and mountain activities. Vancouver, one of the most beautiful cities in the world, is located in Canada's most westerly province, British Columbia. Vancouver is a slice of paradise with snow-capped coastal mountains that frame the city to the north while the Pacific Ocean sparkles to the west.
Vancouver is the perfect place to blend city activities with outdoor recreation. It has Canada's most mild climate, an amazing food scene (did someone say fresh local seafood?) and a chill, laid-back vibe.
Vancouver is also one of the greenest cities in the world, striving to be zero-waste by 2040.
Are you ready to get to know this exciting, hip city of Vancouver, Canada?
Table of Contents
Day 1 of 3 days in Vancouver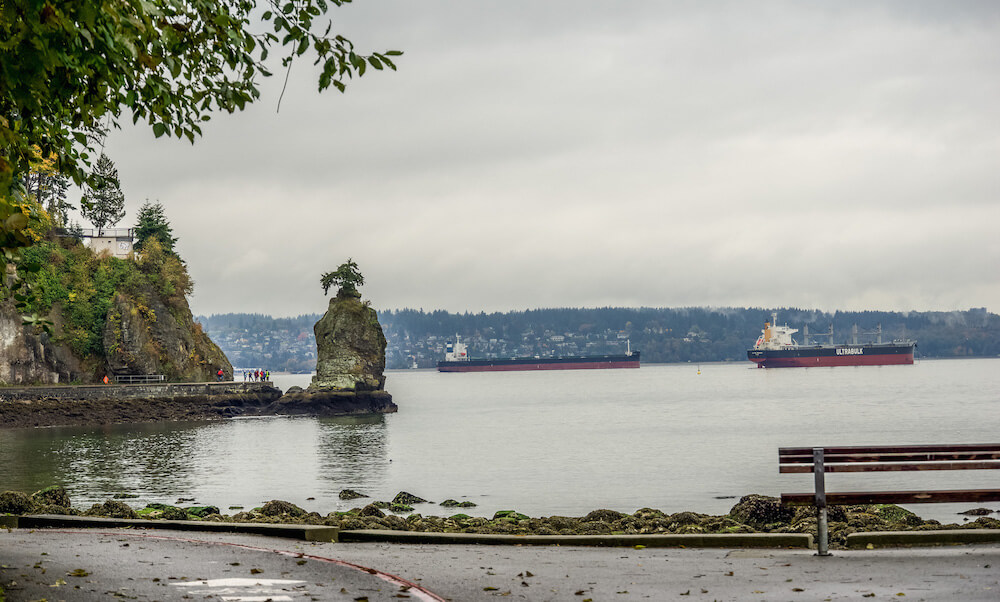 Stanley Park
Stanley Park, one of Vancouver's most famous landmarks, is a 1000-acre oasis in the midst of this large urban center. Stanley Park's setting is jawdropping.
The rainforest teems with towering Douglas fir and Western red cedar trees while the shore is lapped by the waters of Burrard Inlet and English Bay.
Plan to spend at least half a day if your day 1 of 3 days in Vancouver in this natural playground but don't be surprised if you end up staying longer.
Want to experience Stanley Park in a unique way? Join this historic hop on hop off trolley through Stanley Park including 29 stops around the city for an easy way to get around not only in Stanley Park but also around during your 3 days in Vancouver. Book here.
Highlights of Stanley Park:
The Sea Wall
The Sea Wall, an 8.8 km flat, paved trail that follows the perimeter of Stanley Park, is a must-visit attraction. Walk, rollerblade or bike the seawall.
There are spectacular views of the city, the mountains, the sea and the freighters waiting their turn to enter the port of Vancouver. You'll pass many beaches so don't hesitate to stop and have a picnic or scour the shore for shells.
Rent a Bike: There are no bike rentals inside Stanley Park but there are several bike rental shops close to the main entrance on Denman Street between Davie and West Georgia Streets.
Stanley Park Totem Poles
In British Columbia, colorful, hand-carved totem poles represent the First Nations culture. Totem poles, carved from ancient towering trees, tell ancestral stories and record important events through animal and human representations.
The Stanley Park Totem Poles are located at Brockton Point in the eastern corner of Stanley Park. You won't miss them if you are exploring the Seawall. Stand awhile and examine the intricate carvings – do you see the thunderbird, the raven and the eagle? What about the woman holding the frog?
The Vancouver Aquarium
The Vancouver Aquarium, Canada's largest aquarium, is known for its research, conservation efforts and mission to protect the oceans. Located in the heart of Stanley Park, the Vancouver Aquarium offers a variety of exhibits, shows and you can even go behind the scenes.
The Vancouver Aquarium is home to thousands of marine species including dolphins, sea lions, walruses, penguins and sea otters.
Entrance: $38 CAD +tax/ adult, save time and skip the line – buy tickets here!
---
If you plan to spend the full day of your Vancouver itinerary here, there are 27 km of forest trails perfect for hiking and biking. Keep your eyes open for those enormous 400-year-old trees! Playgrounds, a swimming pool (open seasonally), a pitch and putt and a waterpark are also part of the Stanley Park experience. End your visit by taking a 15-minute ride on The Stanley Park Train past highlights such as the Rose Garden.
Explore Kitsilano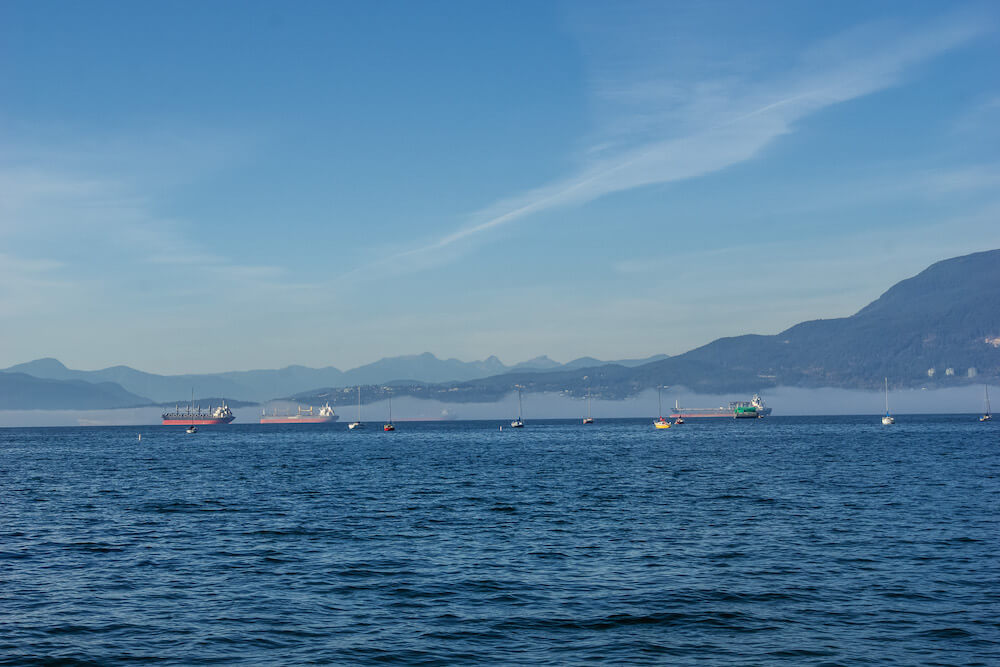 Kitsilano is one of the city's funkiest neighborhoods and a great place to add to your 3 days in Vancouver itinerary. What makes it so appealing? There are plenty of great restaurants and small independent boutiques in Kitsilano.
If you are staying in an Airbnb or home rental in this area, the Kitsilano Farmer's market which is open from May – September has outstanding local produce and an array of food trucks.
The shops along West 4th ave are a big enough draw but on this perfect 3-day Vancouver itinerary, Kitsilano Beach is not to be missed. Saunter along the shore or sit in the sand and relax enjoying the mountain, ocean and cityscapes.
There's sure to be some beach volleyball and if it's windy, kiteboarders racing atop the water. Feeling active? Rent a kayak or a stand-up paddleboard.
If it's a beautiful night, grab a bite to eat on West 4th and head back to Kitsilano Beach for sunset.
Day 2 of 3 Days in Vancouver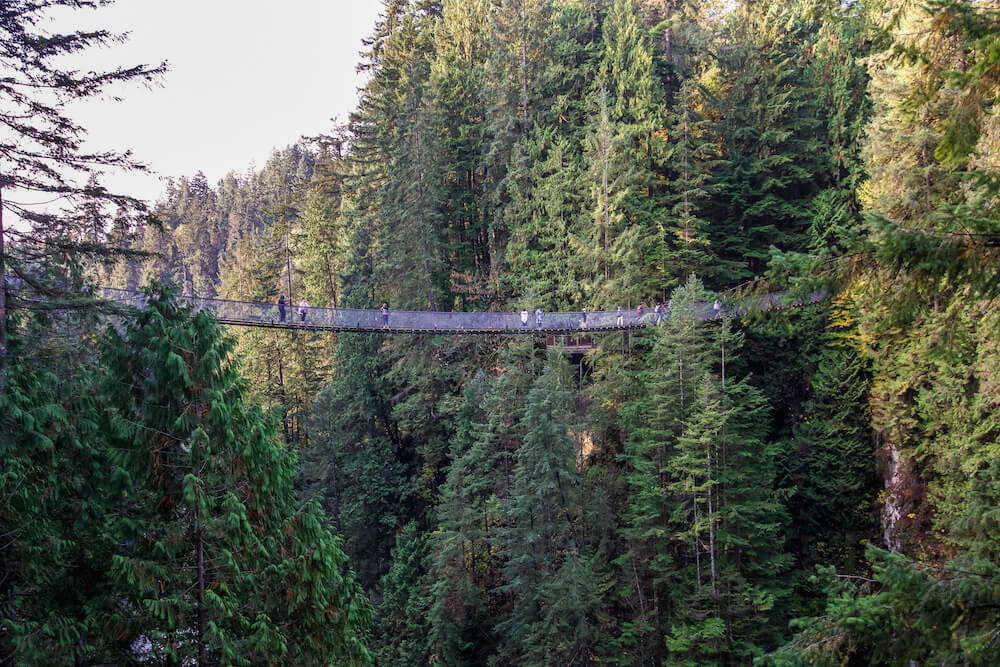 No Vancouver itinerary is complete without a jaunt across the Lions Gate Bridge into North Vancouver where you'll be spending day 2 of 3 days in Vancouver.
Don't have a car or want to do Capilano Suspension Bridge Park on your own? Check out this awesome tour including Capilano Suspension Bridge Park, passing through downtown, Chinatown, and Gastown on this full 7-hour tour including hotel pick up and drop off. Book here.
Or try out this shuttle service Capilano Suspension Bridge Park that also includes admission.
Capilano Suspension Bridge Park
Start this day on your Vancouver itinerary in the rainforest at the Capilano Suspension Bridge. Plan on spending a minimum of three hours here as there are three main attractions including the suspension bridge, Treetops Adventure, and Cliffwalk.
All are set in the coastal rainforest amidst towering old-growth trees.
The Capilano Suspension Bridge is 137 meters long and sits 70 meters above the Capilano River. Bravely walk across the narrow bridge and also cross the bridges in Treetops Adventure perched high up in the forest canopy.
Don't miss Cliffwalk which will have you crossing even more bridges and stairs that hug the rock wall with views of the canyon way below.. It's all very exciting, a bit nerve-wracking and oh, so gorgeous!
For the holiday season, the Winter Lights Festival has the forest beautifully lit up.
Getting there: If you have a car, there is plenty of public parking at the Capilano Suspension Bridge. You can also get there by public transit and a shuttle that leaves from 4 downtown locations.
Grouse Mountain
There are two ways to get to the peak of Grouse Mountain. Decide whether you will partake in the grueling "Grouse Grind" which is also known as "Mother Nature's Stairmaster." This climb straight up the mountain is not for the faint of heart!
Luckily the "Skyride" gondola will whisk you to the top of Grouse Mountain in 12 minutes. Try to pick a clear day to enjoy the spectacular views from the top.
Once at the top there is a selection of activities based on the season. In winter, there is skating and snowshoeing. For an extra cost, there is also snowboarding and skiing. In the summer months, activities include access to the chairlift and lumberjack shows.
Entrance: Adult $59 CAD, buy in advance to save time and skip the line here.
Free shuttle: If you are without a car, there is a free shuttle from Canada Place.
Or check out this tour including Grouse Mountain and Capilano Suspension Bridge Park. This great 5 hour tour is the perfect addition to your 3 days in Vancouver itinerary including hotel drop off and pick up in a small group tour with an educated local guide. Book here.
Dinner
Visit Grouse Mountain in the afternoon, have dinner at the Observatory Restaurant and take in the sparkling lights of the city below.
Day 3 of 3 Days in Vancouver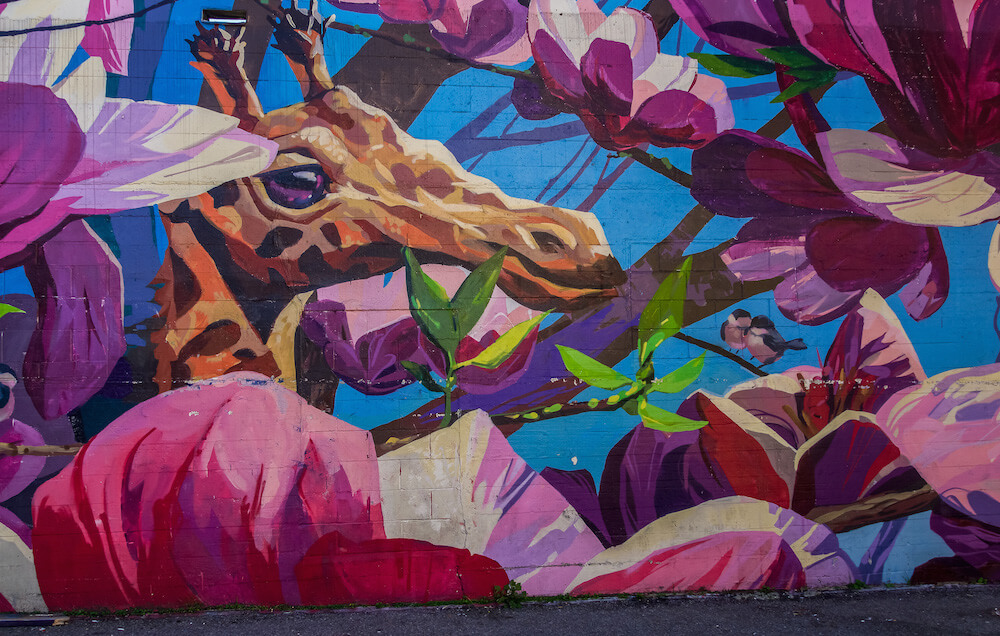 Canada Place
Start the final day of your 3 day Vancouver itinerary at Canada Place taking in the spectacular views and strolling along the promenade. Cruise ships dock here and there are always seaplanes circling and landing.
If you are keen to get a birds-eye view of Canada, the FlyOver Canada film experience is located at Canada Place. Strap in your seatbelt and feel like you are literally flying over Canada. Book your tickets in advance here.
From Canada Place, it is a 10-minute walk to Gastown. If you're feeling like a snack, you may want to take a little detour on your way and stop at Cartems Donuts on Pender Street. This local donut shop also sells gluten-free and vegan doughnuts.
Gastown
Gastown is Vancouver's original downtown and the streets are full of heritage brick buildings. Spend a couple of hours strolling and browsing the unique gift shops, small art galleries and don't miss the Steam Clock that whistles and shoots steam out of its top every hour.
There are lots of restaurants and coffee shops in Gastown. Stop by Revolver for a great brew or if you are looking for a meal why not try MeeT on Main, an outstanding vegetarian restaurant.
Or check out this awesome walking food tour through Gastown where you can eat at all the best restaurants and learn all about the history of the area.
Granville Island
Granville Island has to be featured in every Vancouver itinerary. It is a foodie's paradise and also a great place to sample craft beer.
The Granville Island Public Market, located on False Creek, is an indoor market featuring produce, unique gifts and handcrafted products.
The real draw to Granville Island is the food! Explore on your own or take a foodie tour. Wander through the 6 buildings that house the indoor market and then settle on what you plan to eat. Eat outside with your market purchases or choose from one of the many restaurants.
Stop by the Granville Island Brewing Company for some tasty local beer and food pairings.
On False Creek you will see the rainbow-colored little boats zipping along. This is the handy Aqua Bus which runs 7 days a week from 9 am – 7 pm. You can ride the Aqua Bus to all 8 stops and enjoy seeing Vancouver from a different perspective.
The Village
From Granville Island take the Aqua Bus to stop #8, the Village.
There are a few different choices here. The Olympic Village dock is right next to Science World which is Vancouver's interactive Science museum. This is a great stop for families on your Vancouver itinerary or 3 days in Vancouver.
Alternately, walk to Quebec Street and treat yourself at Earnest Ice Cream where the flavors are to die for and there are many vegan choices on offer. This local company is striving to be zero waste ( you will see this a lot in Vancouver) and led the way in packaging returnable and reusable glass pint jars. Definitely worth a stop!
Mount Pleasant
You are now in the Mount Pleasant neighborhood. Hop on a Mobi, which is Vancouver's version of bike-sharing, at the docking station at 3rd and Quebec near Earnest Ice Cream.
Part of the appeal of Mount Pleasant is the lovely residential streets, the eclectic shops, and local restaurants on Main Street.
Keep your eyes open for some fabulous large scale murals. The Vancouver Mural Festival which started in 2017 is a summer festival with flare! Many of the creative expressions are found around Main Street.
After all the browsing on Main Street, end your final day of this Vancouver itinerary with a meal at one of the great restaurants on Main Street. East is East is a fabulous Indian restaurant or stop at Acorn, a vegetarian restaurant.
---
Check out this half-day 4-hour tour of Granville Island and the surrounding area including hotel pick up and drop off to make your visit as easy as possible! Plus, you'll get admission to the amazing 360-degree views of Vancouver from the Vancouver Lookout included! Book here.
Extra Time on Your Vancouver Itinerary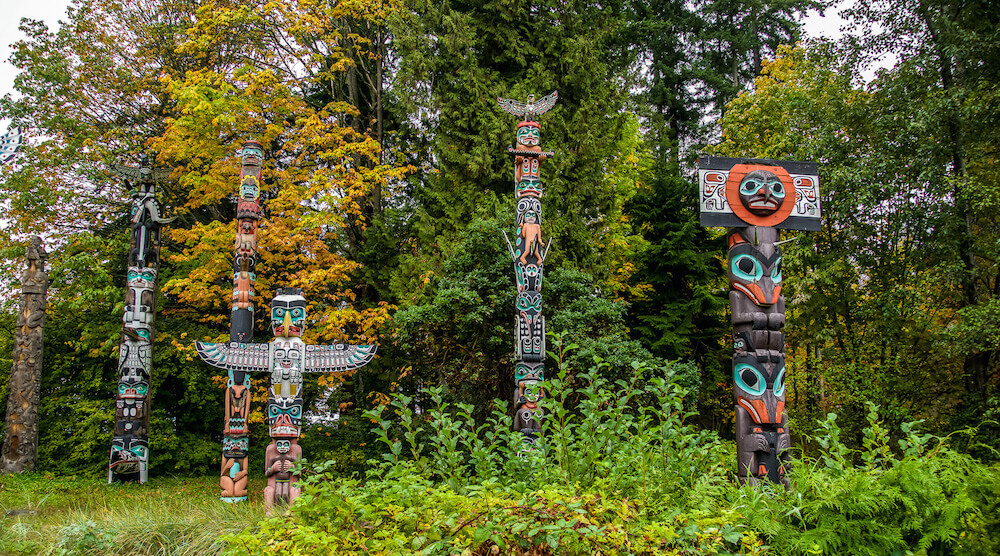 Do you have more than 3 days in Vancouver to enjoy? Check out these awesome ideas for how to spend the rest of your time on your Vancouver itinerary.
Where to Stay in Vancouver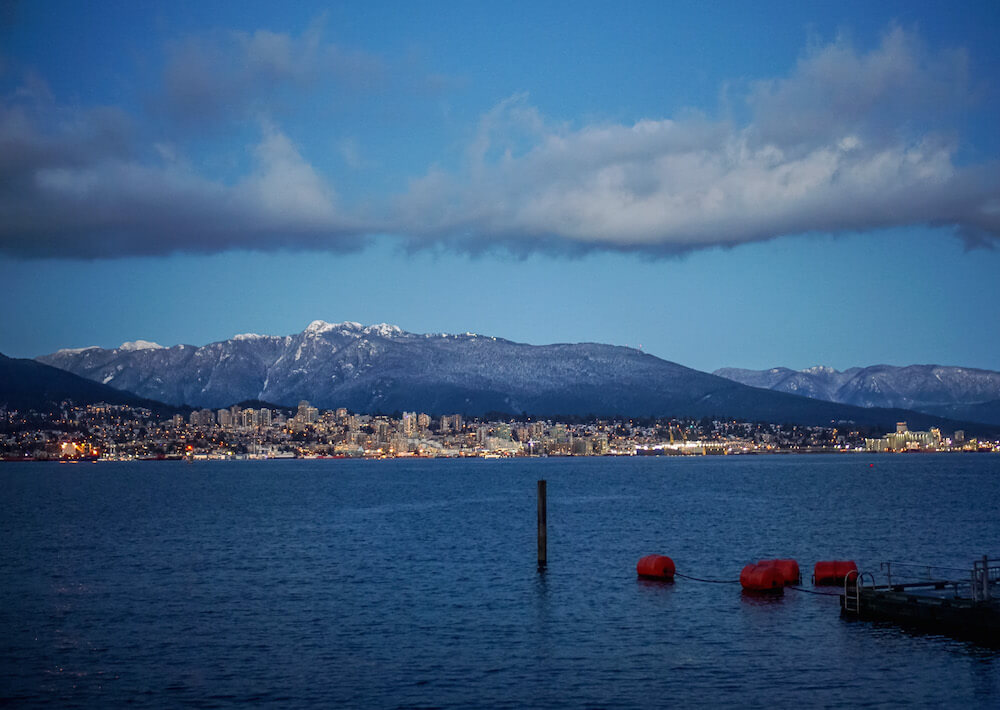 Check out these awesome ideas for where to stay during your 3 days in Vancouver and Vancouver itinerary in some of the best spots in the city.
$ Moda Hotel
This sleek hotel is a great option for where to stay during your 3 days in Vancouver if you're on a budget. Located in the great location in Downtown Vancouver, you're steps away from many of the awesome things suggested in your Vancouver itinerary. The hotel is in a historic building with trendy and sleek decor with a European feel.
Book Now on Booking.com | Compare Prices for later on Hotels.com | See Rates on Expedia.com
$$ Pinnacle Hotel Harbourfront
This gorgeous hotel option is located in the waterfront neighborhood of Coal Harbour. This 4 star hotel is a great option for where to stay during your 3 days in Vancouver and is close to anything you'll want to do in the city. With gorgeous floor-to-ceiling windows with amazing views of the marina and the harbor. There's also a gorgeous lounge, free breakfast, indoor pool and hot tub, and you can upgrade to a room with a balcony.
Book Now on Booking.com | Compare Prices for later on Hotels.com | See Rates on Expedia.com
$$$ Hotel Fairmont Waterfront
Located in Downtown Vancouver, this is one of the most amazing hotels you can stay at during your 3 days in Vancouver. This gorgeous property has mountain and harbor views as well as being walking distance to many of the things mentioned on this Vancouver itinerary. There are huge windows in all the rooms providing incredible, scenic, and unforgettable views. This luxury hotel also offers an incredible outdoor pool.
Book Now on Booking.com | Compare Prices for later on Hotels.com | See Rates on Expedia.com
$$$$ The Douglas
Treat yourself like royalty during your 3 days in Vancouver at the luxury 5-star hotel The Douglas. This Autograph Collection hotel is located in Downtown Vancouver you're close to just about anything you'll need or want on your Vancouver itinerary. This upscale experience features elegant rooms that will make you feel like royalty. There's also an amazing rooftop lounge with panoramic views on the property.
Book Now on Booking.com | Compare Prices for later on Hotels.com | See Rates on Expedia.com
---
A 3 day Vancouver itinerary gives you a sneak peek into this vibrant and fun city. I bet that by the time you are leaving, you'll be planning a return visit!
Author's Bio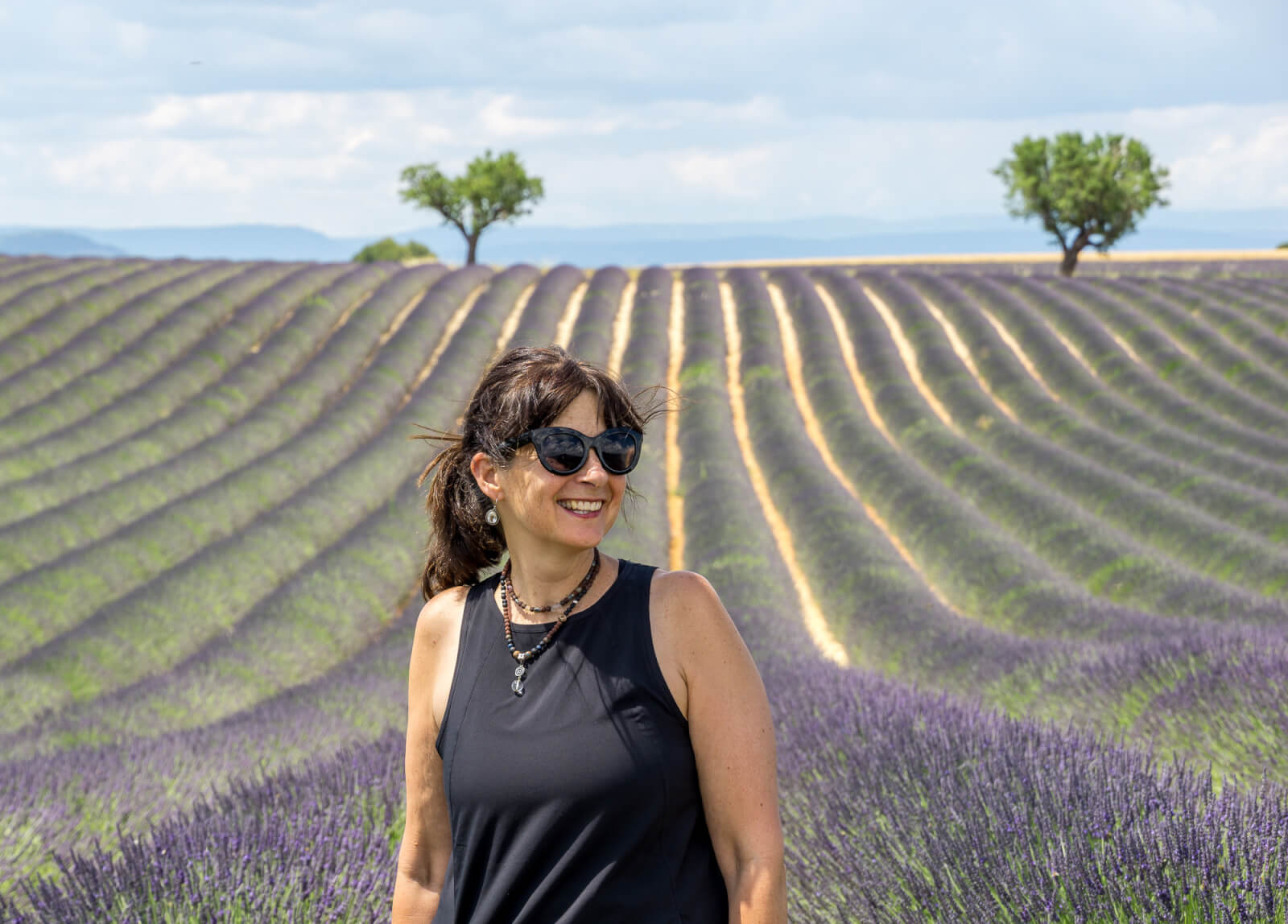 Alison, from the travel blog, Dreamer at Heart, is an over-50 something solo Canadian female traveler. She is following her dream of exploring the world through slow travel and house sitting. Chatting in the local language (or trying at least!) is a passion for Alison, as connecting with the locals is a priority wherever she lands.
---
Liked this post for the perfect 3 day itinerary for Vancouver, Canada? Bookmark for later or share the love below on Pinterest.