Ihwa Mural Village is one of Seoul's hidden treasures we missed our first year living here.
Not only is Ihwa a free activity, but you get a panoramic view of the city as you wander through the village. Not to mention there's not a bad view of the neighboring mountain with Namsan Tower!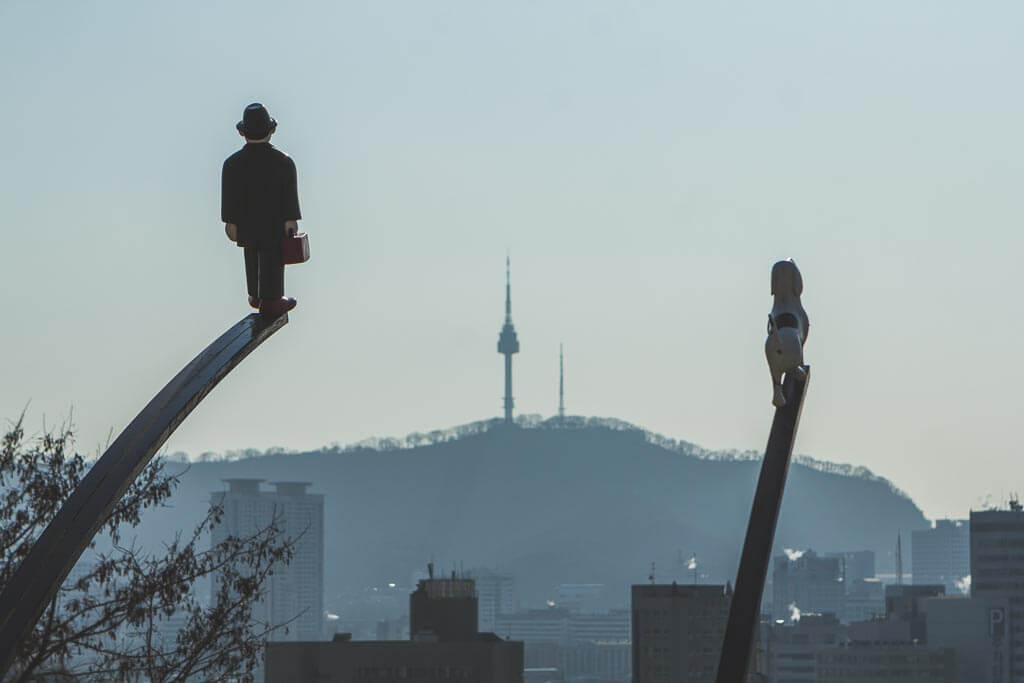 What to do?
Leisurely stroll through the streets, be sure to go down all the alleys and get lost. You will find little museums, cafes, and a few random little shops. If it's cold like it was for us you will need to take a break at a café to warm yourself back up!
Our favorite thing about this area was the coffee at Jazz Story cafe and posing in front of the obligatory paintings. We can't decide what we like better the painted stairs or worker and his dog about to walk off into the abyss.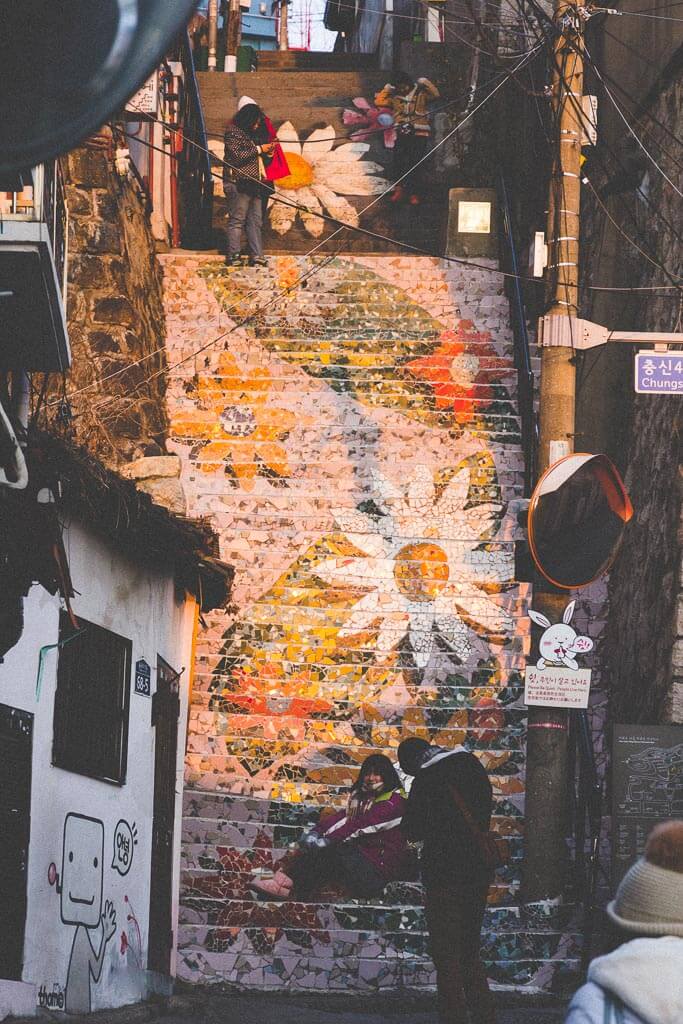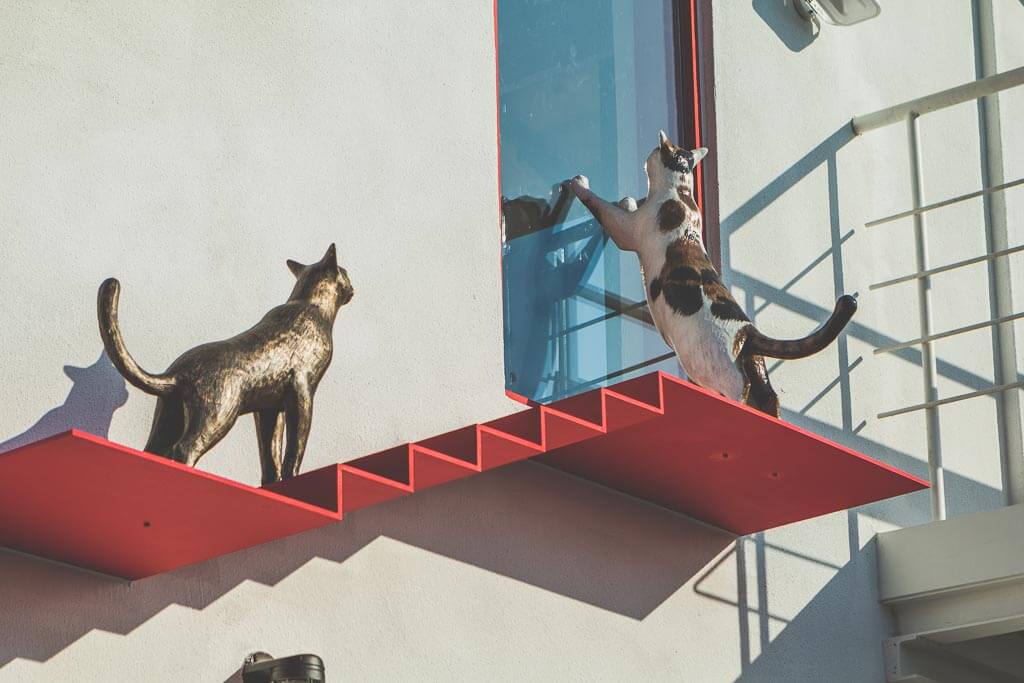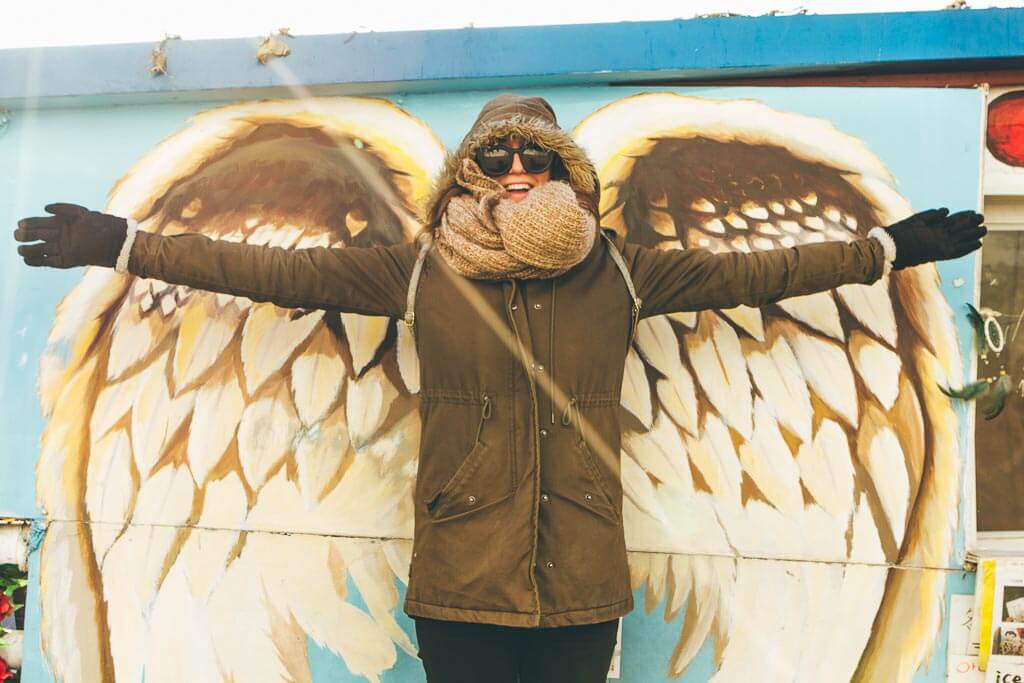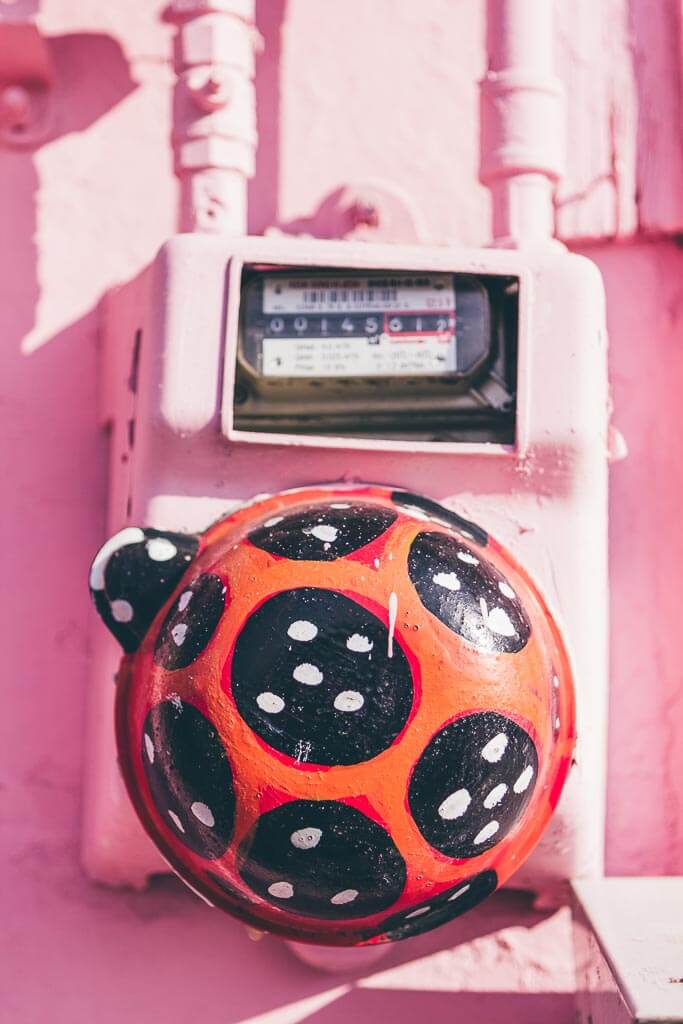 Check out Jazz Story 2 Café for it's cozy atmosphere and interesting décor.
How much time will you spend?
We spent a good hour just roaming around. Depending on if you like to take photos and stop at every little place you see you could end up hanging out for up to 2 hours.
What else is near?
Hyehwa
This is actually the subway exit you take to walk to Ihwa Mural Village. Hyehwa is also home to some of Seoul's music and art scene offering different exhibits and performance art shows. There was a Van Gogh 3D exhibit going on as well as a musical called Grandpa is a Superstar. There are also plenty of restaurants, cafes, and shops to explore in this area as well.
Dongdaemun
Only one subway stop away, Dongdaemun is one of our favorite areas to stroll around in Seoul. Known for tons of shopping, food, and it's infamous Dongdaemun Design Plaza (DDP). If you're feeling hungry check out our favorite restaurant in the area, Everest Nepalese Restaurant!
Naksan Park
Named after a camel hump because of it's shape, Naksan Park actually neighbors Ihwa Mural Village. Here you can walk along the Seoul Fortress Wall and end up at Dongdaemun Gate.
Overall we had a fun date, even though it was freezing cold. Here is the video which also happens to be week 4 of the hyperlapse a week project. It's our special way of sharing a place with you.