W
e hike on a regular basis here in Korea. Slowly but surely learning the ins and outs of hiking in Korea. If you want to fit right in on a hike in Korea, than you will want to follow this packing guide to hike like (or pretty close to) the locals!
The following list has the essentials we take on our day hikes throughout the national parks in Korea. We promise, that if you go hiking with the following list, not only will you have a good time, but locals will somehow be even friendlier than imaginable and offer you food, and drinks throughout the hike! Just look at the results!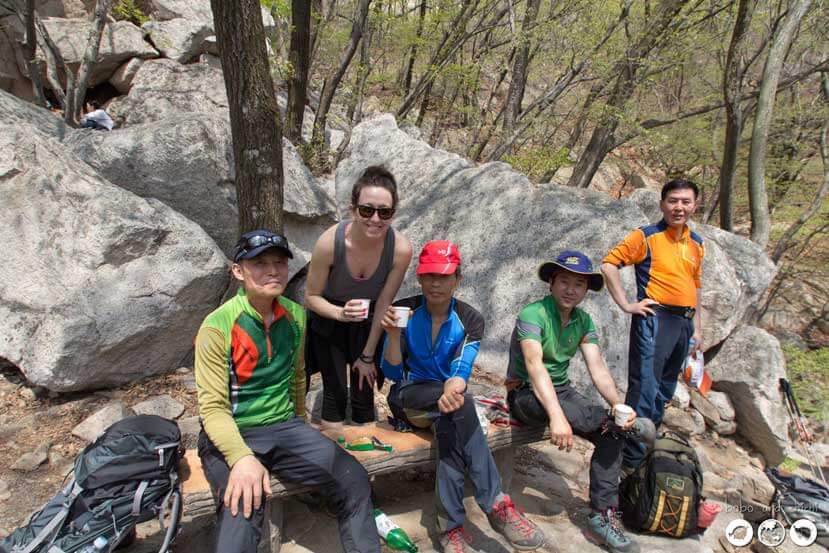 1) Makgeolli!
This is a must! Locals love taking breaks and sipping on some makgeolli.
Pro Tip
It is rude in Korean culture to not accept a drink offered to you by an elder. If you are offered to have drink on the hike do it! Any maybe you will make a friend! 
---
2) Tin Cup
You can find these cute tin cups that have a clip to attach to your backpack. This is convenient cup is for makgeolli and water! People also use these cups to share their goodies.
---
3) Sitting Mats or Teenie Tiny Hiking Chairs
These are great for longer hikes to just pop a squat when your dogs are starting to bark. You can find these inexpensive at discount stores and Daiso! Since they are small, they are lightweight and easy to fit into your backpack!
---
4) Wet Wipes
These are so you don't have to lose a sock on your hike when nature calls! You should actually carry these everywhere with you seeing how some places do not have TP!!! 
---
5) Band Aids
This sounds like a no brainer, or overly cautious. Either way, we never have bandages on hand and we really could have used it on our last hike! We slipped on some wet leaves and skinned our elbows! Oops!
---
6) Snacks
Get some kimbap, biscuits, and cookies to enjoy while you sip on some makgeolli. You will see how dedicated some people are at the top of a mountain with a five-course meal!  
---
7) Water
Duh…but you cannot forget this especially if you are drinking makgeolli! You have to stay hydrated. 
---
8) Sun Screen
If you forgot your sunscreen you can find it at about any store here since Koreans do not want the sun to touch their skin! You will be getting some strange stares here if you get a sunburn!
---
[/text_output]
You may show up to a hike and feel completely underdressed. Don't feel bad if you show up to a hike wearing gym shorts, tank top, and tennis shoes! Locals like to wear all the professional gear, even on a two-hour hike. You may get gawked at being underdressed to their standards, but this is something you just have to own up to, unless you are willing to spend some serious cash on the expensive gear to fit in.
Leave the hiking sticks at home! You really do not need them and they just get in the way. Do not feel unprepared for the hike without these, because many people will have them. You may find yourself wondering why they actually have them at times like us.
So other than the expensive professional outfits we are telling you to leave behind, the rest of these tips will help the locals realize this isn't your first rodeo!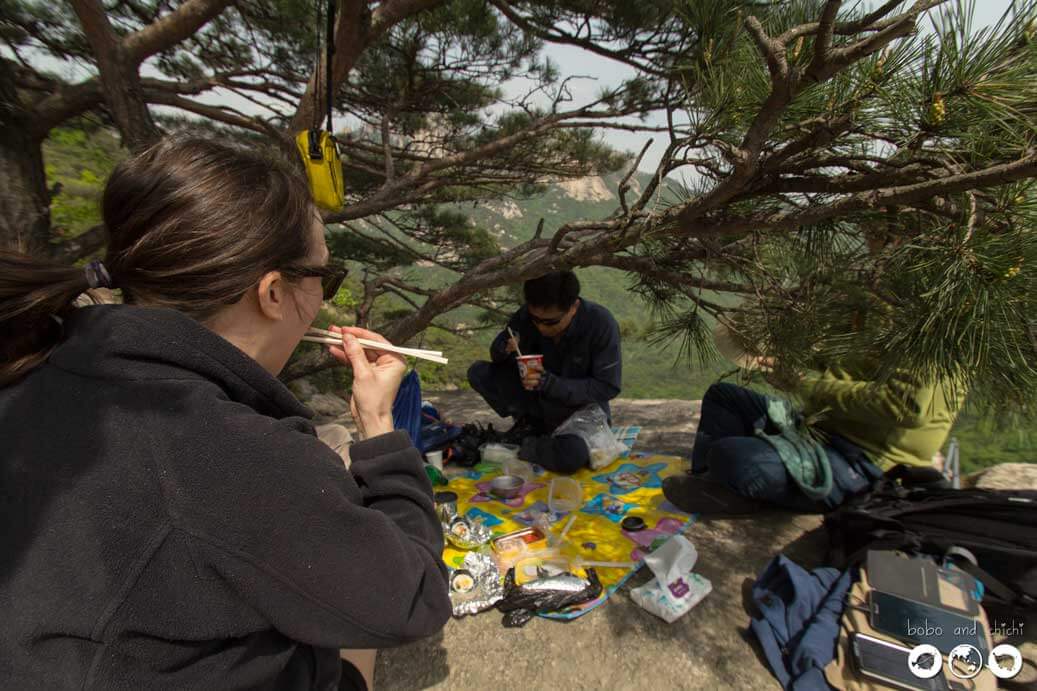 Take these items if you want to make some friends and meet great locals while hiking! Just remember to smile and say Anyeounghaseyo and you will have a great hike! Happy Hiking everyone.
See the hikes we have enjoyed in Korea here.
Hiking in Bukhansan
Hiking in Mudeungsan
Hiking in Mokpo