Some of the best parts of traveling is trying the local food. One of our new favorite foods is Mandu (dumplings) and our favorite place to get them has been at Bukchon Son Mandu nestled behind the Ssamziegil in Insadong.
Bukchon Son Mandu is famous for their Mandu. These dumplings are seriously heaven for your mouth. Our favorite dumplings were the Fried Mandu (튀김 만두). They have the perfect crispy outside, with warm delicious bites of pork, vegetables, and noodles.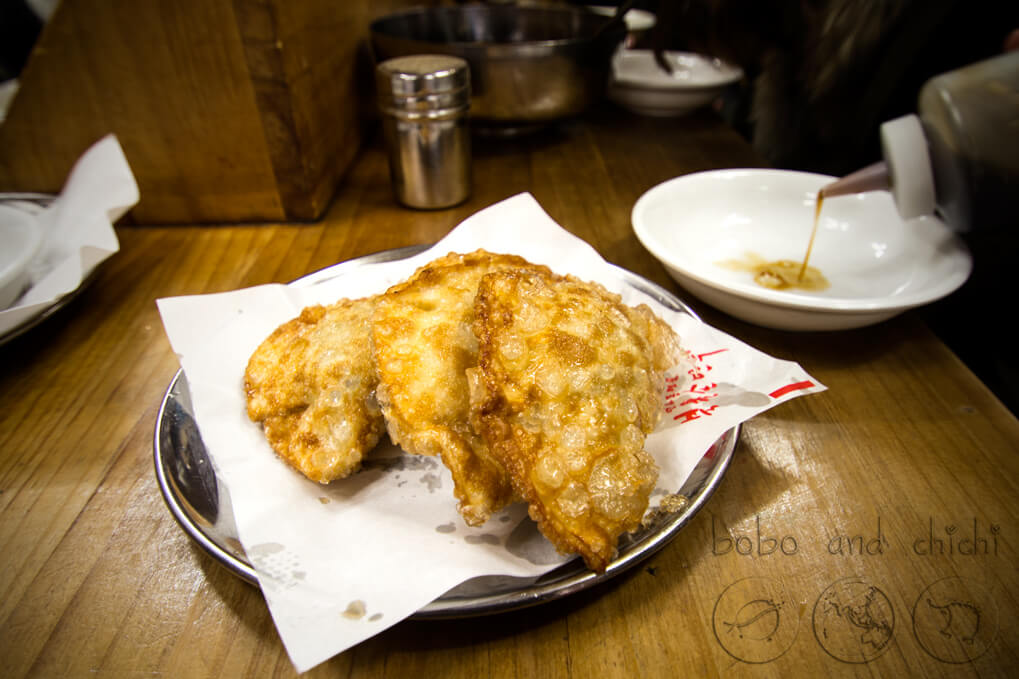 Mix that with some soy sauce and it's perfect whether you're in for a quick snack, or a full meal. If you're new to dumplings, you can get the dumpling sampler, which is a deal giving you 9 different dumplings for 7,000 won.
Bukchon Son Mandu is a small shop that sits about 15-20 at a time and typically has a bit of a line as the dumplings here are famous throughout Seoul. The line moves fast, so do not be fooled by the amount of people. It's not typically more than a 15-20 minute wait. You can also order your food to go if you aren't interested in waiting.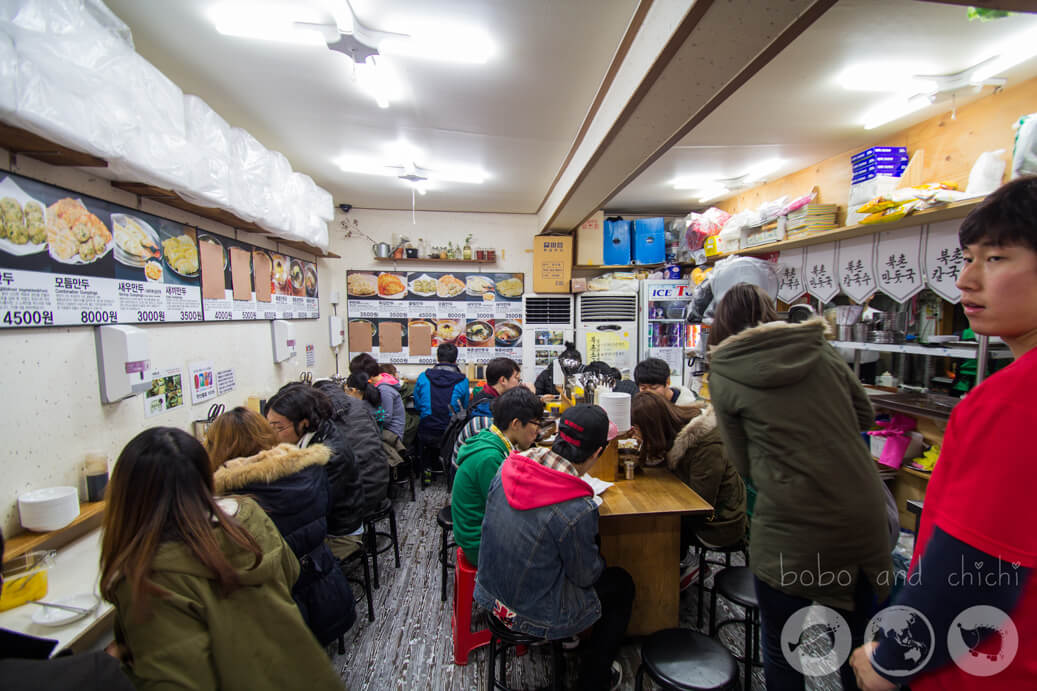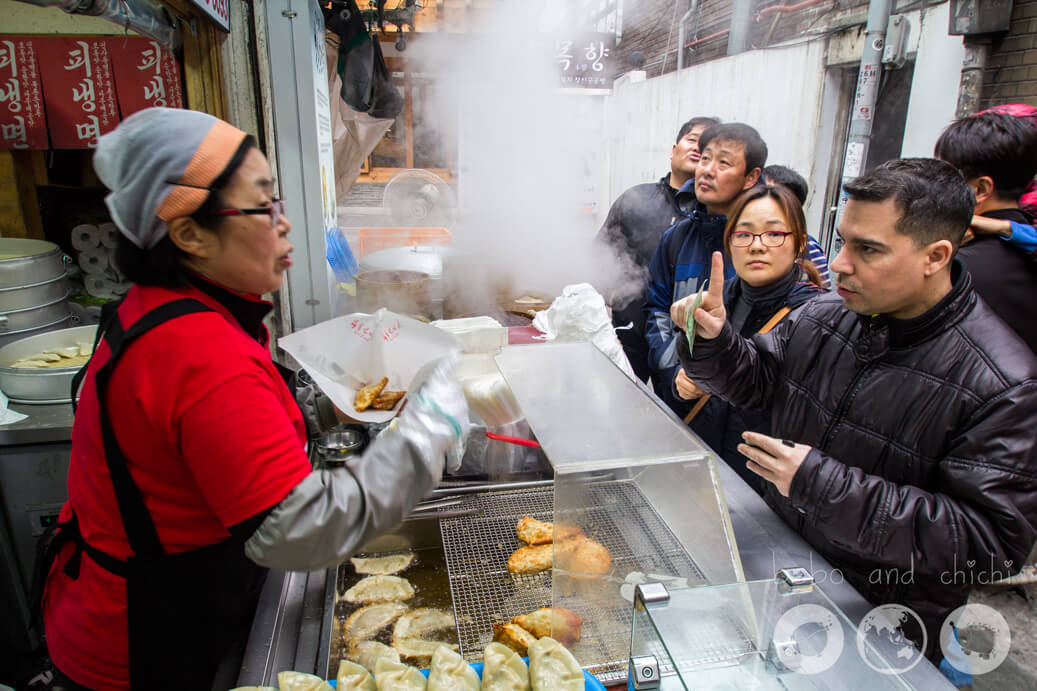 The menu at Bukchon Son Mandu is simple and offers just a few basics. Soup lovers will enjoy the dumpling  soup. Even Scott, who is scared of soup, believes the Bukchon Manduguk is the best dish at Bukchon Son Mandu. It comes with pork dumplings, vegetable dumplings and kimchi dumplings that give it a little bit of heat and some wonderful flavors to add to their secret Bukchon broth. If your feeling fancy we recommend trying the Bukchon Manduguk, but if you're on the more conservative side, try the mandu sampler. Either way you won't be disappointed.
Bukchon Son Mandu Address
You can find Bukchon Son Mandu off of Anguk. Take exit 6, it will say Insadong. Walk straight and make a left towards the main street. You can't miss it, there will be tons of people. But just in case, look either for this purse store, or for the tourist information.

---
Our Bukchon Son Mandu Review
Taste
Best Mandu we've ever had!
Price
Two can fill up for under $10
Location
Endless activities in Insadong
Wait Time
Never waited longer than 20 minutes plus there is to go!
Overall
You have to go here if you are in the area!
Last step is just sit down and enjoy. To the right of the shop ladies will be hard at work hand making those delicious dumplings. The waiter will be ready to take your order as soon as you sit down, so either shout out your order or point and get ready for a delicious feast.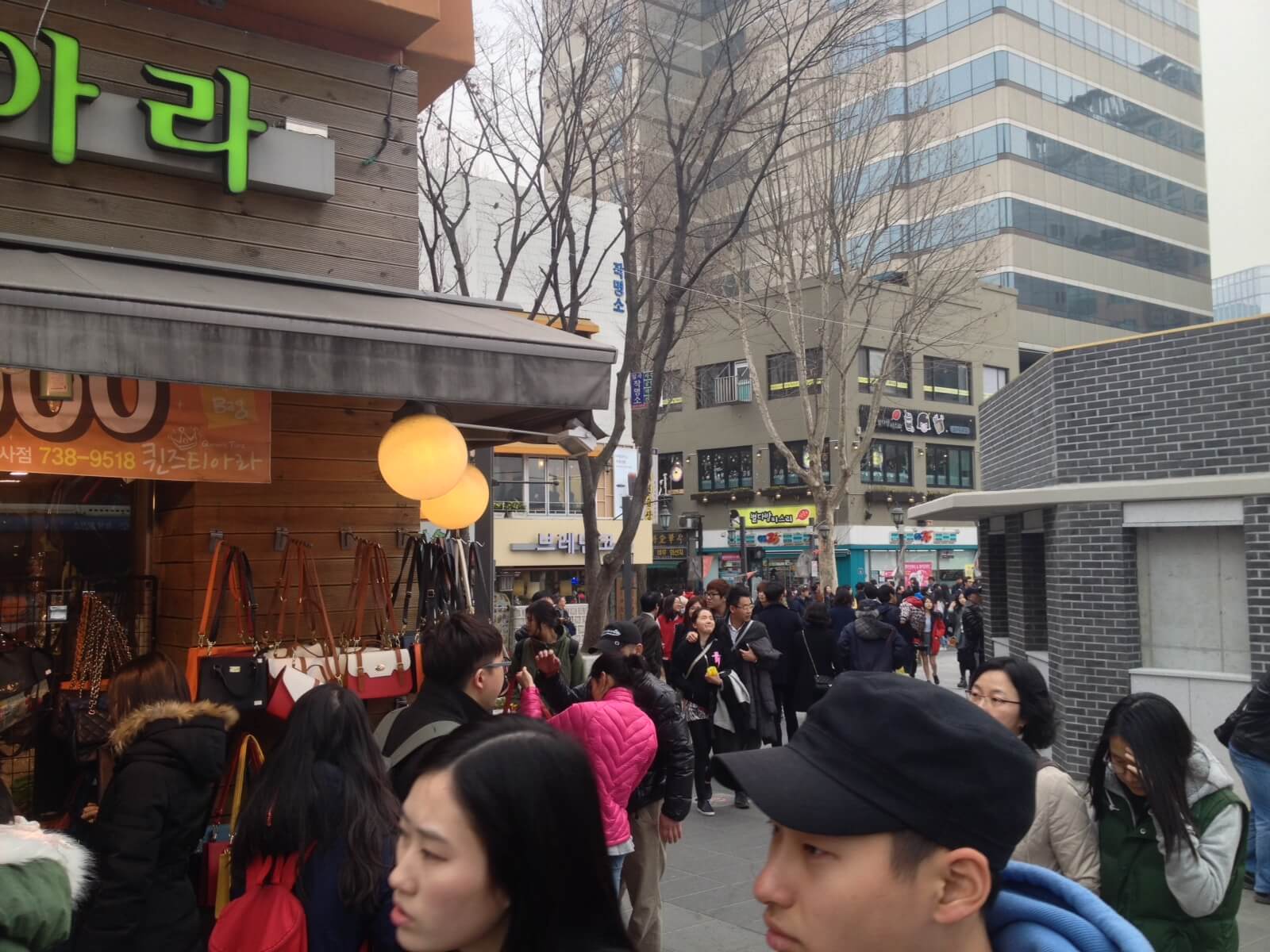 Next walk until you see the Ssamziegil on your left hand side.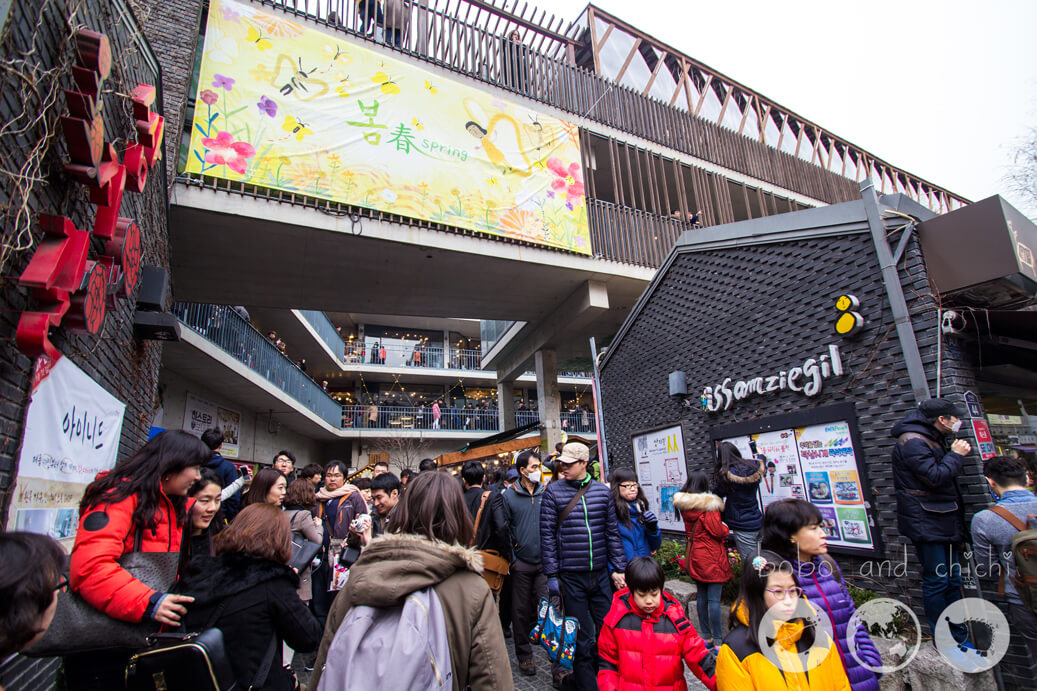 Easiest way to get there is to make the first  possible left after you see Ssamziegil sign. You will see a line and this pleasant sight.