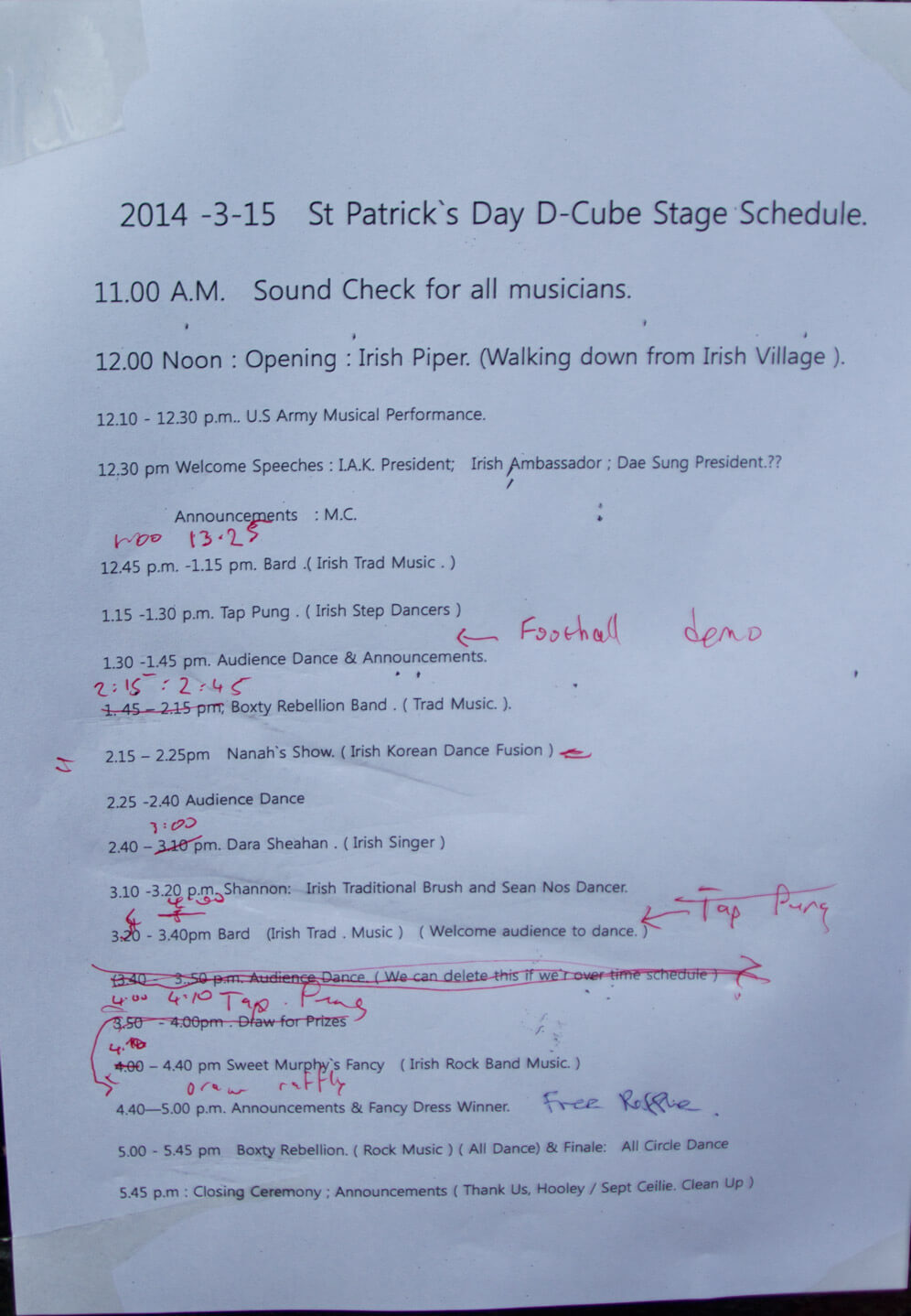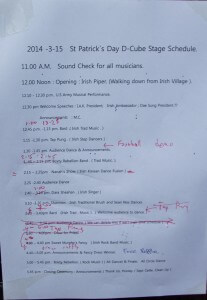 St.  Patrick's Day is one of the most fun, jolly drinking holidays of the year at home to celebrate with friends and strangers. Our friends told us about a St. Patrick's Day festival in Seoul, it was a no brainer to go and check it out.
The festival is located out of Exit 1 at Sindorim Subway Station right next to D-Cube city. The venue is pretty small. The festival goes from noon to 5:30 pm. It's hosted by the Irish Association of Korea every year. They have raffle prizes (the grand prize was a round trip to Dublin, Ireland), beer, live performers, costume contest, river dance contest, and face painting.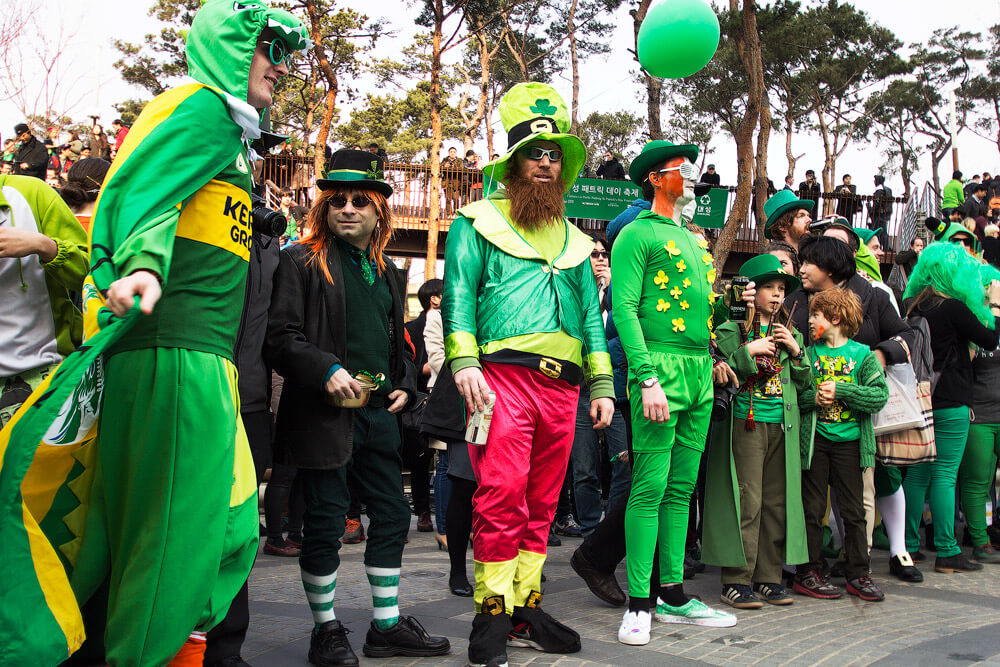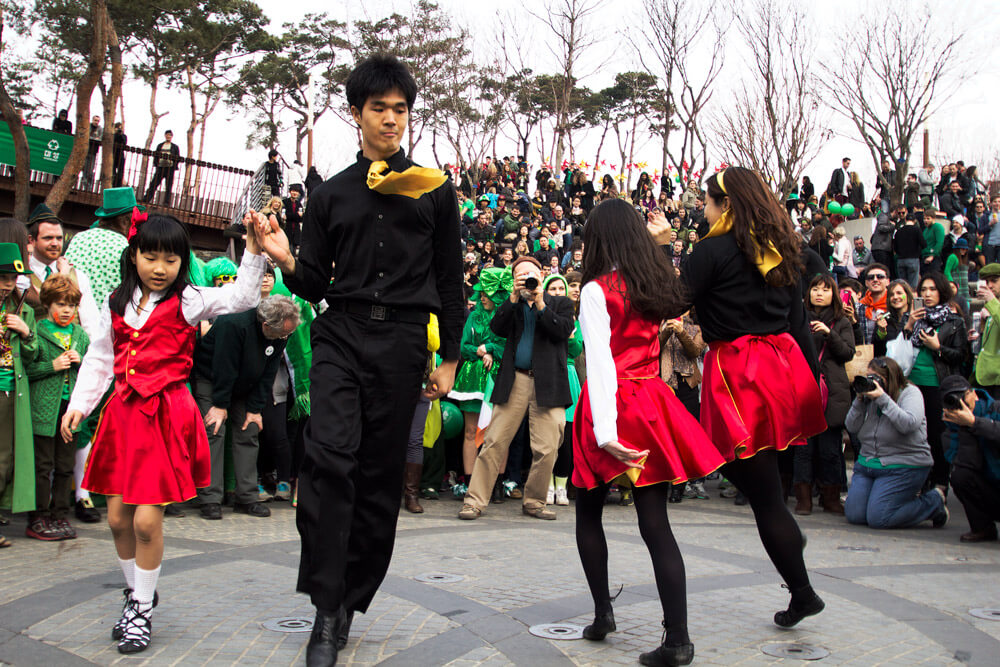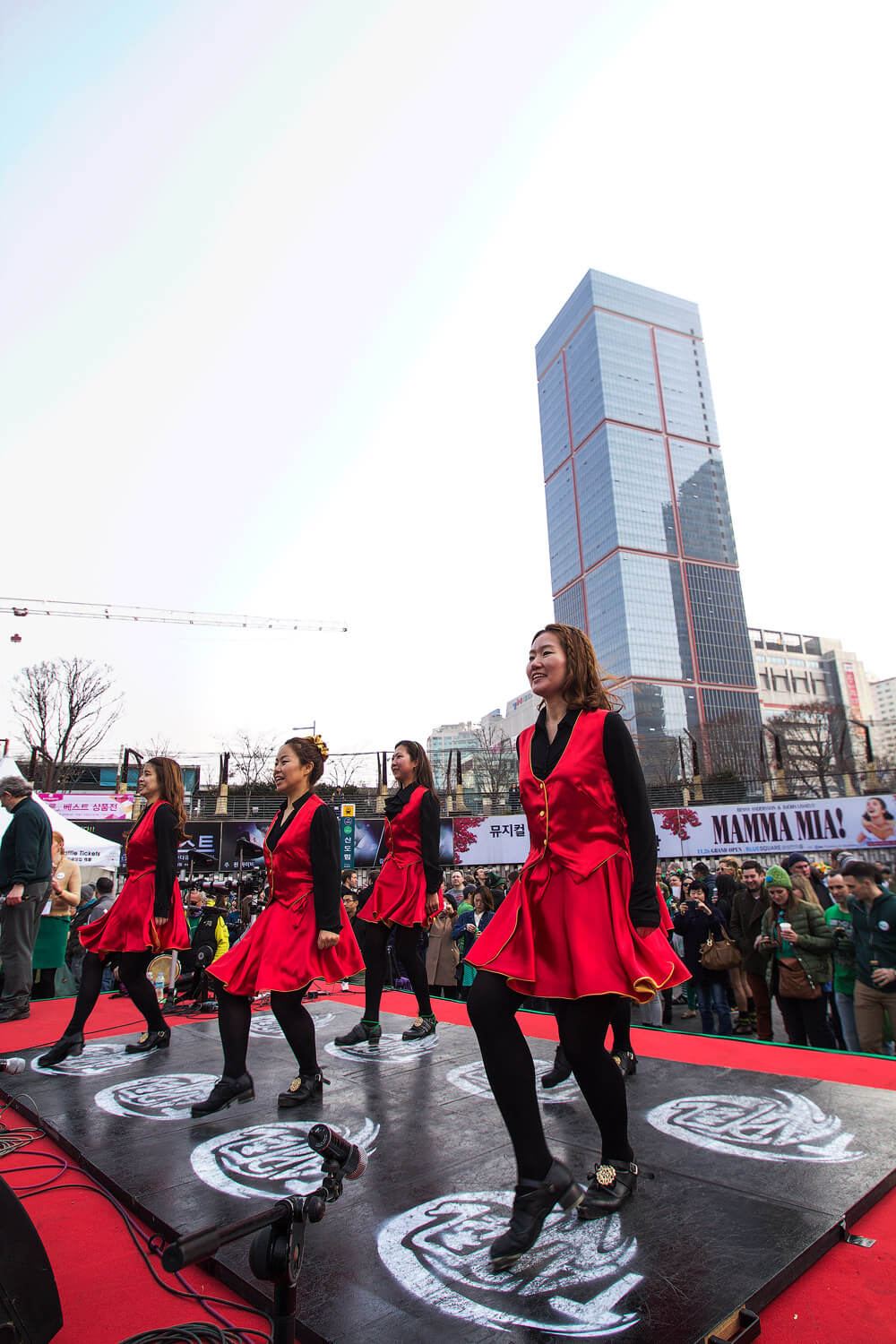 There are cans of Guinness and other Korean beers for sale right as you exit the subway station. The beer prices were pretty low considering it was a festival! A tall Guinness can was only 3,000 won. They also have live performers all day.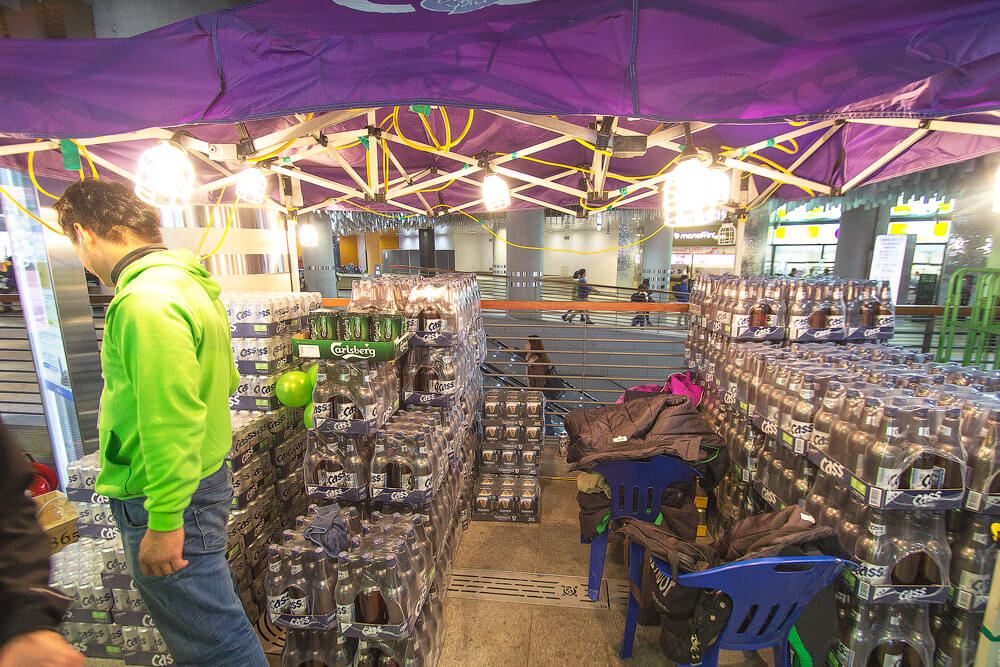 The crowd is mostly westerners and some Koreans. This is a good place to go if you are single and trying to meet another westerner. People also start to loosen up from the beer around 4 pm and go out and dance to the music. This was probably the most entertaining part of the day watching the happy tipsy people dancing.
Reading up on the festival we saw that previous years there were 10,000 people who went and it was one of Seoul's larger festivals. We were all stumped on how they came up with that number. Even if you added the total attendance for every year they held the festival and summed it up I do not think it was 10,000 people.
We were pretty disappointed and bored all day. We do not have many days where we feel like that was a real bore. We were under the impression it was going to be larger and have more activities. It also didn't help that the weather was a little chilly if you were not sitting directly in the sun and there was nothing to do but sit and drink a beer and watch the stage.
If you are planning to go we suggest going for only a few hours. There are other fun places only a few stops away on the subway you can go after, like Hongdae. You may meet some new western friends, and if you are single maybe a new love interest.
If you're interested in other fun festivals you may want to consider the Taebaeksan Ice Festival.
Let us know about your experiences in the comments below! You can also connect with us onFacebook and Twitter.