Looking for an epic New Mexico road trip itinerary? My husband and I love road trips! We've taken them all over the US, but the southwest holds a special place in our hearts. New Mexico, aptly known as the land of enchantment, is one of our favorite places to get lost.
It is a mecca for discovery, exploration, UFOs, and scenic stretches of highway–an endless adventure. The adobe-style architecture, desert landscapes, rich and abundant culture of New Mexico makes it a popular destination, particularly for road trips.
Our 7-day New Mexico road trip itinerary covers a considerable part of what the state has to offer, and we guarantee you that you'll want to come back in the future. Here is our guide on how you can best spend your seven days in the Southwest–in the most enchanting state.
Don't leave for your New Mexico road trip without checking out these road trip essentials!
This New Mexico road trip will cover:
Albuquerque
Truth or Consequences
Las Cruces
Organ Mountains
White Sands
Roswell
Carlsbad
New Mexico Road Trip Day 1: Explore Albuquerque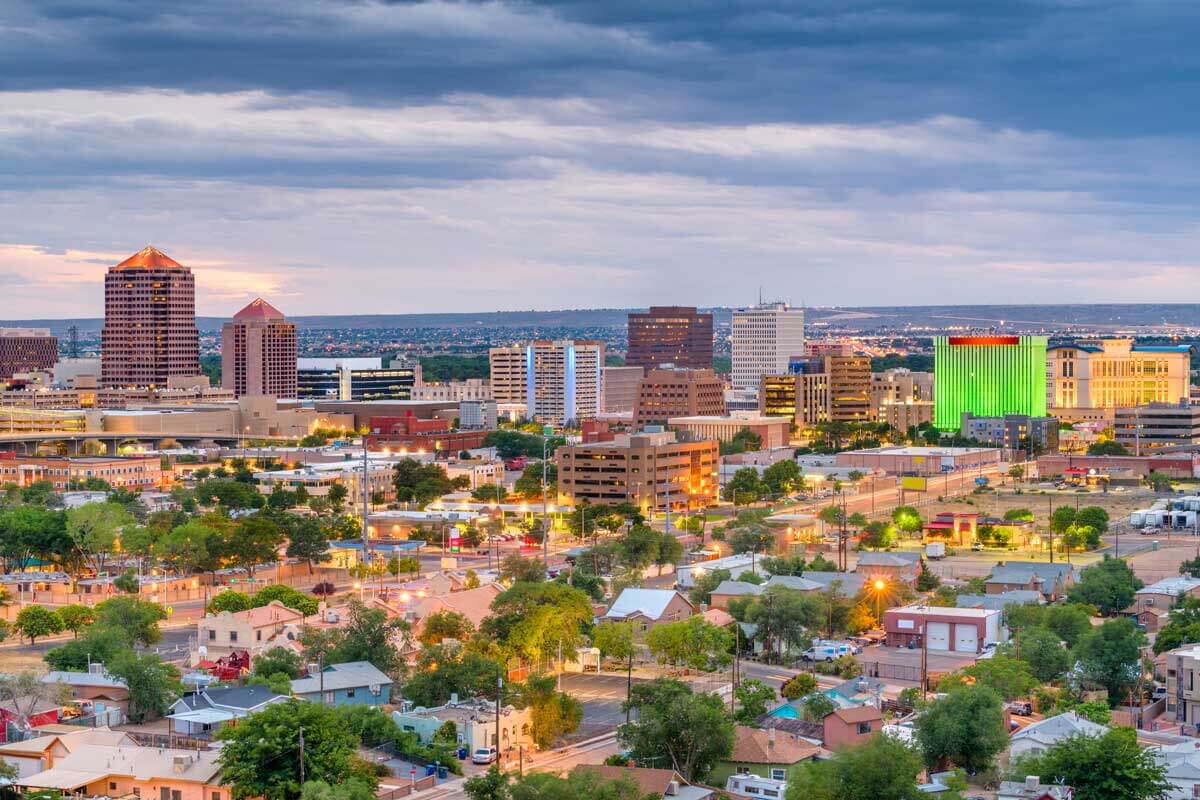 Albuquerque is one of the largest cities in New Mexico and offers a vast wealth of attractions. The city also provides you with a convenient base for day trips as well as overnight excursions to the prominent Carlsbad Caverns National Park.
Car Rentals
Depending on where you're coming from, Albuquerque is home to an airport and has the cheapest car rentals across New Mexico.
Exploring the state by car is highly recommended because you can quickly zoom through the sprawling city and surrounding areas. Personally, we decided to explore the city in our camper van conversion.
Albuquerque has plenty of activities to keep you busy. The ABQ BioPark is an excellent place to start with. There are four attractions there including a zoo, aquarium, botanic garden, and beach.
The zoo is a wonderful home to more than 900 animals, and the aquarium hosts toothy predators worth gazing at. We recommend spending the afternoon strolling through the features, then resting in the beautiful botanical garden or on the beach.
Once you've had your fill, just two miles away you can enjoy the colorful geometric dome atop Explora Science Centre and children's museum.
The center has intriguing art exhibits, technology, and hands-on science. Next door is the New Mexico Museum of Natural history and Science. Here, you can catch a 3d movie or planetarium show.
Hotels
At the end of the day, find a beautiful place within the city to stay overnight. You don't want to wait till it's dark. Albuquerque is nice because you don't have to drive far from where you are just to find a hotel, motel, or temporary housing in Albuquerque.
Depending on where you finish out the day, there is a wide selection of hotels which are just near the New Mexico Museum of Natural History and Science. The hotel Andaluz, Comfort Inn & Suites, Hotel Parq central, and Best Western Plus Rio Grande inn are great places to spend your night.
New Mexico Road Trip Day 2
Breakfast in Albuquerque
Before embarking on your scenic New Mexico road trip, we recommend trying an Albuquerque breakfast. New Mexico is known for its blue corn pancakes, pinon coffee, and burritos!
Our breakfast place of choice is at the Central Grill and Coffee House. You will fall in love with their wide selection of authentic new Mexican Southwest dishes, pancakes, unique sandwiches, burgers, and freshly baked desserts.
After breakfast, take one last stroll around town and visit any tourist shops to grab some last-minute souvenirs. It's time to head out of town and visit Truth or Consequences!
Also, be sure to check out more amazing stops along the way on this Route 66 bucket list.
Drive to Truth or Consequences
Formerly known as 'Hot Springs,' the town of Truth or Consequences has an exciting story on how it got its name. The name 'Truth or Consequences' originated from a 50s radio game show of the same name.
The participants of the show had to answer off-the-wall trivia questions correctly, and if they answered incorrectly, there would be consequences which involved performing embarrassing stunts.
The producer of the show Ralph Edwards announced on the show's tenth anniversary that the show would broadcast live from the first town that changes its name to Truth or Consequences. And You can guess which city did that–Hot Springs.
With an elevation of slightly more than 4000 feet, the air here feels fresh and a bit cool. You can enjoy the breathtaking view of Turtleback mountains and hot springs right from the city.
Hike around rock canyon
Just beyond foothills is the la Cueva rock canyon. This is a great area to burn off some breakfast. The beautiful hike starts from a stream and takes you to some quality low angle slab and crack climbing. It area is somewhat unlike the steep walls of the Sandia mountains.
Relax in the Hot Springs
After a long hike, take a dip in the local hot springs. Like we mentioned, Truth or Consequences was earlier known as Hot Springs as it is home to several bathing pools. If you are armed with a swimsuit, you can soak yourself at Riverbend Hot Springs by the Rio Grande.
The Blackstone Hot springs is also a great place to spend the night after a long, eventful day. The local hotel allows walk-ins, and different Tv shows inspires every room.
New Mexico Road Trip Day 3
Las Cruces
After an eventful day at Truth or Consequences, you'll want to take a drive to Las Cruces.
Located in the extreme south of the Southern state of New Mexico, Las Cruces is not that far from the city of El Paso. The Often considered barren-arid land is home to a river, desert, and a mountain. It even snows during winter!
The first place that we recommend visiting is the Zuhl Museum. This is the place where rocks are said to come alive. It is a museum with natural history and also hosts an art gallery. Here, you can find well over 2000 antique artifacts and specimens.
You can also explore the New Mexico Farm Ranch Museum. This should be an exciting activity if you are a farm person. The Heritage Museum showcases the chronicles of thousands of years. You can take a tour to learn about livestock, gardening, antique farm equipment, and windmill.
If you are hungry, try out the native Mexican cuisine at La Nueva Casita Cafe –one of the oldest restaurants in the Mesquite neighborhood. The place has traditional decor and food, which is actual Mexican food. They don't serve dinner; therefore, make sure you are there just before evening.
Locations such as Soledad Canyon, Organ mountain, Mesilla valley state park, and Las Cruces reservoir all give you an excellent opportunity for nature photography. You can also check some of the best parks, museums and other art centers around the city.
Hike around the Organ Mountains
After a nice refreshing meal, you can gear up for a hike in the Organ mountains. The trail has some impressive views along the way.
Make sure you wear the proper footwear as the trail is rocky. The hike takes approximately 2 -3 hours, so make sure you are on time as it could be dangerous when it gets dark.
In case you run out of time to find a restaurant, drive 9.6 miles from Organ Mountains to Hotel Encanto de Las Cruces. You will love the comfort and luxury features this hotel comes with.
New Mexico Road Trip Day 4
White Sands National Park
If you're a morning person, we recommend waking up early to enjoy the beauty of White Sands and treat yourself to a morning hike in the dunes just before the park opens for regular visitors.
Make sure you keep the trail markers in sight; otherwise, you are likely to get lost. Known for its impressive wave-like gypsum white sand dunes, the White Sands National Monument preserves a wide variety of plants, wildlife, and dunes.
How were the White Sand Dunes formed?
White sand's 176,00-acre gypsum dune field is the largest in the world? The Gypsum dunes are soft and easily dissolve in water, so they can be washed out by the rivers over time. However, the White sands have no outlet, and it typically looks like a tub.
That means that the gypsum that is carried here remains crystal when there is no water, and over time, the crystals are transformed by wind. The repeated thawing and freezing cycles creates tiny grains of sand that forms the dunes.
Hiking The Dunes
The park hosts six great hiking trails, which are newbie-friendly. The trail markers are clearly visible throughout the hike to ensure that you are on track.
Carry some snacks and water with you because there is no shade or sitting area to take your lunch. Some days can be incredibly windy, and some dunes are very steep, make sure you are appropriately dressed.
Your hike should give you some magical and memorable experience in the dunes. You can get an impressive 360-degree view of the San Andres Mountains. And the scenery gets even more spectacular as you go further in the dunes.
If you're an outdoor person, we recommend camping here and spending the night. New Mexico is a spectacular place to see the stars because of it's dark skies. If you do want to camp, make sure you make the decision early in order to book as the campsites are accessible on a first-come, first-served basis.
Not a camper? Check the town of Alamogordo, which is associated with the first atomic bomb explosion. It is also home to the New Mexico Museum of Space History, which includes the astronaut chimpanzee and grave of Ham.
New Mexico Road Trip Day 5-6
Carlsbad Caverns
Carlsbad Caverns is so impressive we recommend dedicating two days to your trip. From the white sands, wake up and get an early start heading up to Carlsbad Caverns. The drive is 3 hours from White Sands or Alamogordo.
Carlsbad Caverns is located in the Guadalupe Mountains in the Chihuahuan Desert and covers more than 300 limestone caves that were formed millions of years ago by fossilized reefs when the area was still covered by the sea.
How were they formed?
About six million years ago, waters rich in hydrogen sulfide began migrating through the folds and fractures in the Capitan limestone. This water mixed with rainwater to form sulfuric acid, which dissolved the limestone along the folds and fractures in the rocks to form Carlsbad Caverns caves.
What is the experience like?
If you are claustrophobic, keep out of the caves! There are some self-guided tours and others that are ranger-led. Children below the age of four years are not allowed in the caves, and strollers are similarly not allowed.
Some cave tours take you through tight spaces, which makes the whole experience especially intriguing. Others, bring you to larger, more popular routes like the Big Room- which is the largest cave chamber in North America.
At the end of the day, if you are lucky, you may catch the natural wonder of watching the nightly bat exodus. During this, hundreds of Brazillian free-tailed bats make a nightly exit from the caves in search of food.
Taos Pueblo UNESCO World Heritage Site
On day two, visit the Taos Pueblo UNESCO World Heritage Site–a home to Puebloan people for thousands of years. You can learn the native cultures and buy a few traditional pottery and silver jewelry from the locals. Remember to respect the locals as Taos Pueblo is an inhabited community.
We recommend spending your night at the Historic Taos Inn and get a beautiful view of the whole Taos Pueblo and Taos Museum. You can also visit the Taos, Gorge Bridge, which is accessible by car.
New Mexico Road Trip Day 7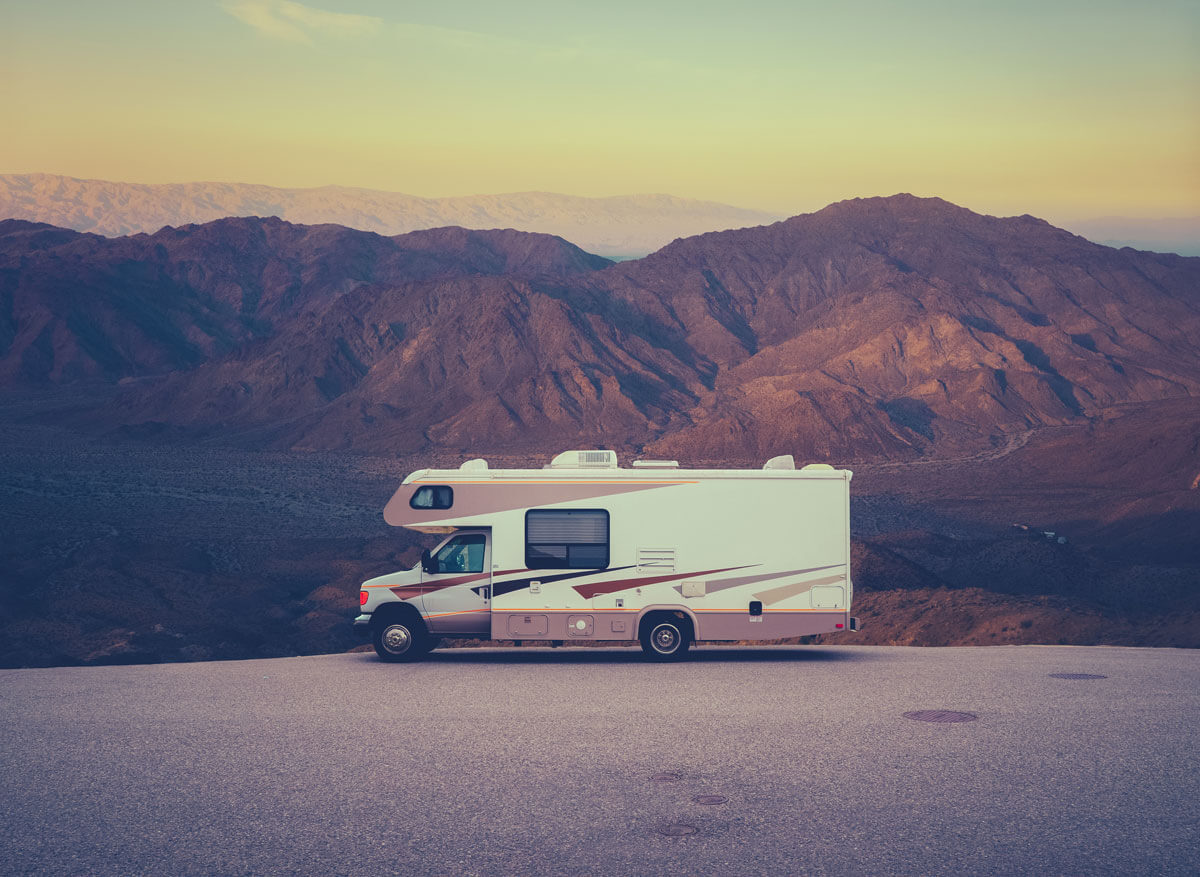 Roswell
If you find yourself in New Mexico, one place you can't miss is Roswell. This city is less than 2 hours north of Carlsbad Caverns. The entire city of Roswell is themed around aliens. Even the street lights are decorated as alien heads.
Many people come here to visit the museum dedicated to the largest UFO crash site. To get everything in one package, visit the International UFO Museum and Research Center and take a great UFO tour. To end your epic New Mexico road trip in style, visit several attractions and alien-themed shops around.
Drive back to Albuquerque
If you have a flight to catch in the next five to six hours, then we recommend driving non-stop from Roswell back to Albuquerque. This should take you a good three hours and some minutes to get to Albuquerque.
However, if you still have time, you can enjoy your last drive, stopping to shop, take photos, get gas and food along the 200 mile drive.
We hope you found our New Mexico road trip itinerary helpful! We've tried to cover the best New Mexico best places to visit, points of interest, and things to do.
Bookmark for later or share the love below on Pinterest to help you pick what to see in New Mexico on your next adventure!
---
About the Author
Kate has been traveling in a camper van conversion throughout the US and Canada for over two years. She uses her blog ParkedInParadise.com to teach other travelers about van life and RV living.
You can find Parked In Paradise on Facebook, Instagram, and Pinterest.