London is the kind of city that never stops giving. Days, weeks, or even months could be spent in this city without being bored; but 3 days in London is a great amount of time to scratch the surface of this culturally diverse and historically rich capital.
The fascination with London is something that many people have, and it's easy to see why. With fabled events such as the Great Fire of London, reigns of some of the most famous (and infamous) royalty in history, one-of-a-kind pieces of architecture, food from every corner of the globe, and a buzzing nightlife scene – there is something to entertain everybody in London.
How you spend your 3 days in London itinerary is largely dependent on your personal tastes. In this 3 day London itinerary, I've included the must-sees of the city, as well as some options for people with other interests. If you're backpacking London, your needs and wishes might be slightly different to if you are visiting with kids, and this 3 days in London itinerary takes all of this into account.
This London itinerary will show you the essence of the capital, no matter where your interests lie. It will show you the highlights of this effervescent city, and make you yearn to return!
3 Days in London itinerary: How to Get Around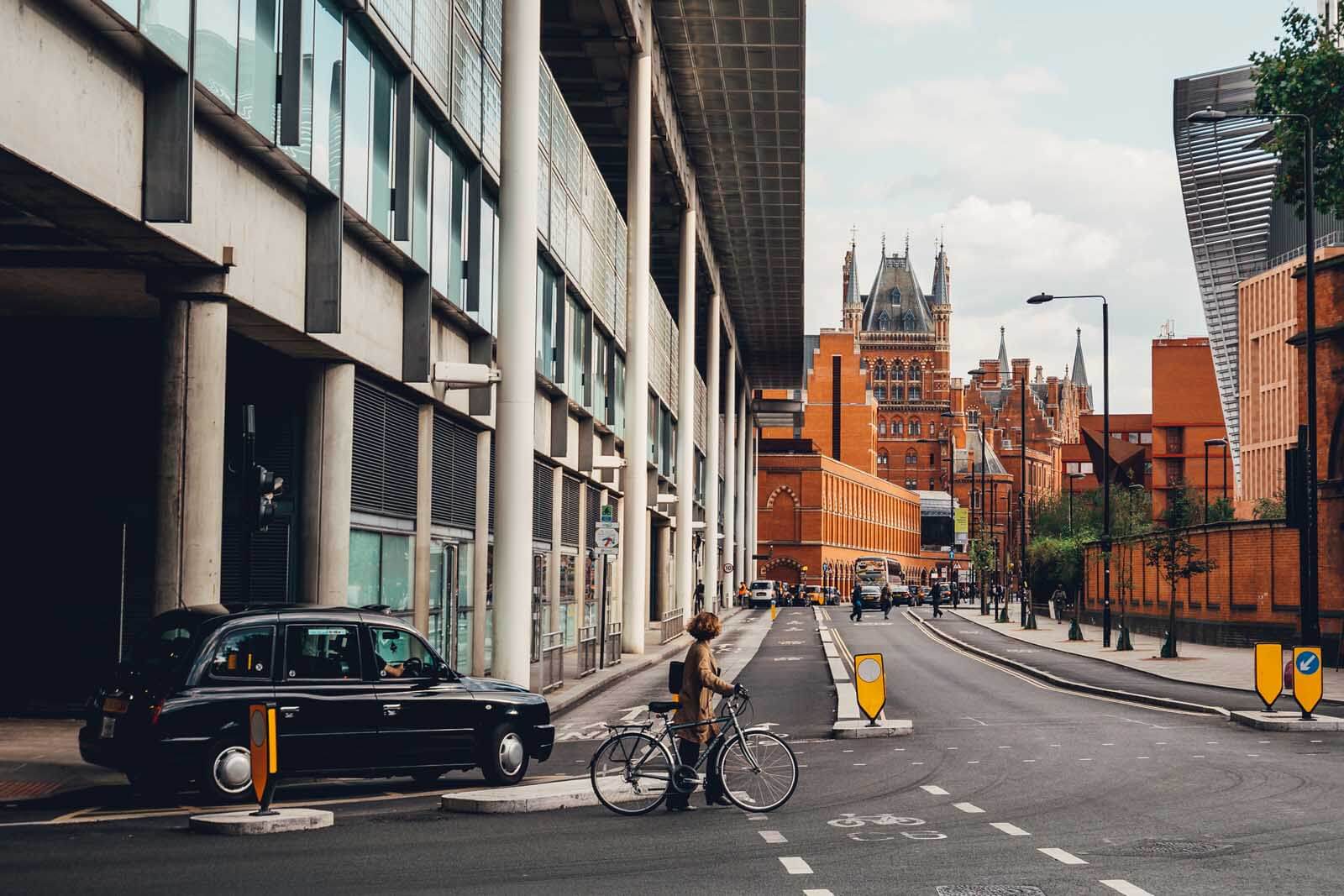 The first thing you'll want to do when you get to London is purchase an Oyster card. They cost £5, but you'll be able to get the money back when you leave. Oyster cards will save you a lot of money in comparison to purchasing tickets every time you use the tube. However, if you have a contactless card from a British bank, you can use this to tap in and tap out at the same price as oyster cards.
Let's get stuck into the ultimate 3 days in London itinerary.
Day 1 of 3 Days in London itinerary
---
Bus Tour of London, Buckingham Palace, Westminster Abbey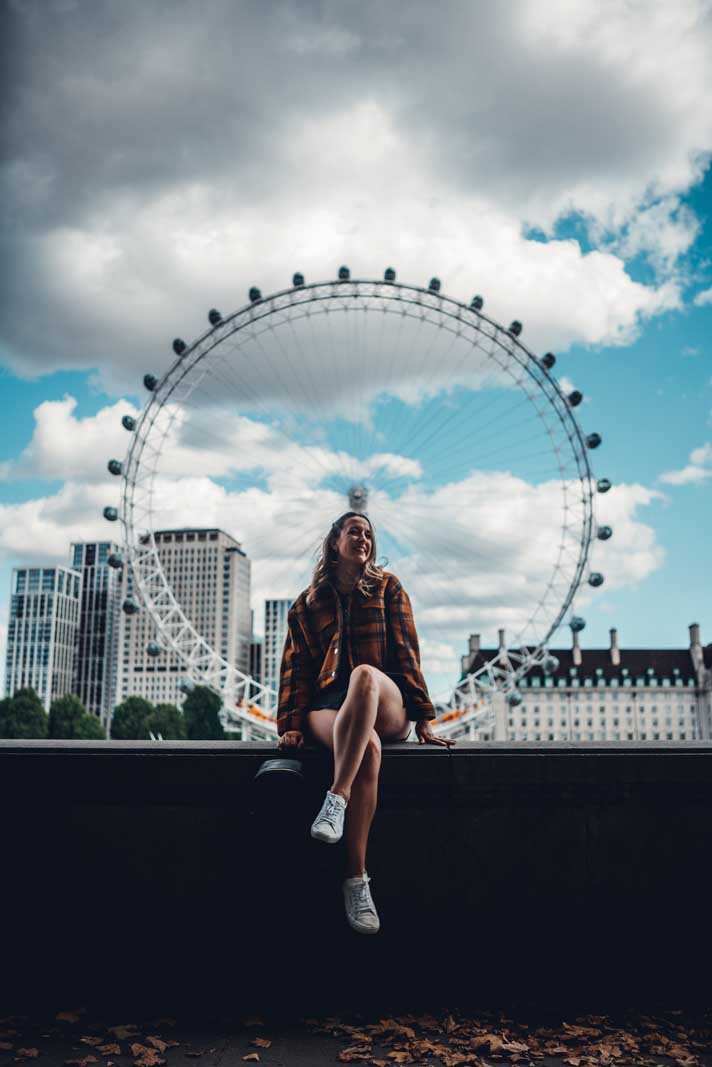 Seeing London from the top of a sightseeing bus is a fantastic way to explore the capital. The sightseeing tours are informative, detailing the city's amazing history, and surprisingly affordable – Megabus have started doing a tour for 1 pound!
The tour will take you around the center of London, and you will be able to stop wherever you would like. Try to be at Buckingham Palace for 11 am because this is when the Change of the Guards happens! It happens every day in the summer and every other day in the winter but is sometimes called off due to rain. If it's on, it is a great thing to do during your 3 days in London.
If it is nice weather, you could have a picnic in St James' Park, which is right by Buckingham Palace. There are small supermarkets (popular ones are Sainsbury's Local, Tesco Express and the Co-Op) dotted around central London.
Next, take a walk down to Westminster Abbey. This building is one of the most famous in the city, as it is the resting place of lots of previous kings and queens of England, as well as other notable characters who have influenced Britain's history. Make sure you also see the Coronation Chair, which is where kings and queens have been crowned for centuries.
After Westminster Abbey, you could hop on to your sightseeing bus (the pass is valid for the whole day – or more days if you purchase it for longer!) and head down to Southbank. This area is home to Big Ben, the Houses of Parliament and the London Eye. A walk along Southbank is pleasant; you'll have lots of photo opportunities for the fabled architecture in this area.
If you fancy it, here is also your chance to ascend the London Eye. This is a great thing to do in London with kids but is enjoyed by people of all ages. It's the most popular paid for attraction in the UK, and it is easy to see why – on a clear day you can see the entire city and beyond! You can buy tickets in advance or pay for them on the day. You'll save time if you purchase them in advance, but you will be locked into a specific time slot. The disadvantage of this is that you won't know what the weather will be like until the time arrives. You might have heard that London can be a tad rainy, so if it's wet during your time slot you might not get the best view!
If the eye isn't your thing, there are plenty of restaurants and bars to enjoy around Southbank. This is the heart of London, so you'll have the chance to enjoy the capital's vibrant evening scene, with British beer and accents aplenty! Or, if you're spending 3 days in London with kids or just fancy something different, how about a Jack the Ripper or ghosts in London tour?
Day 2 of 3 Days in London itinerary
---
Walking Tour of London, Tower of London, St Paul's Cathedral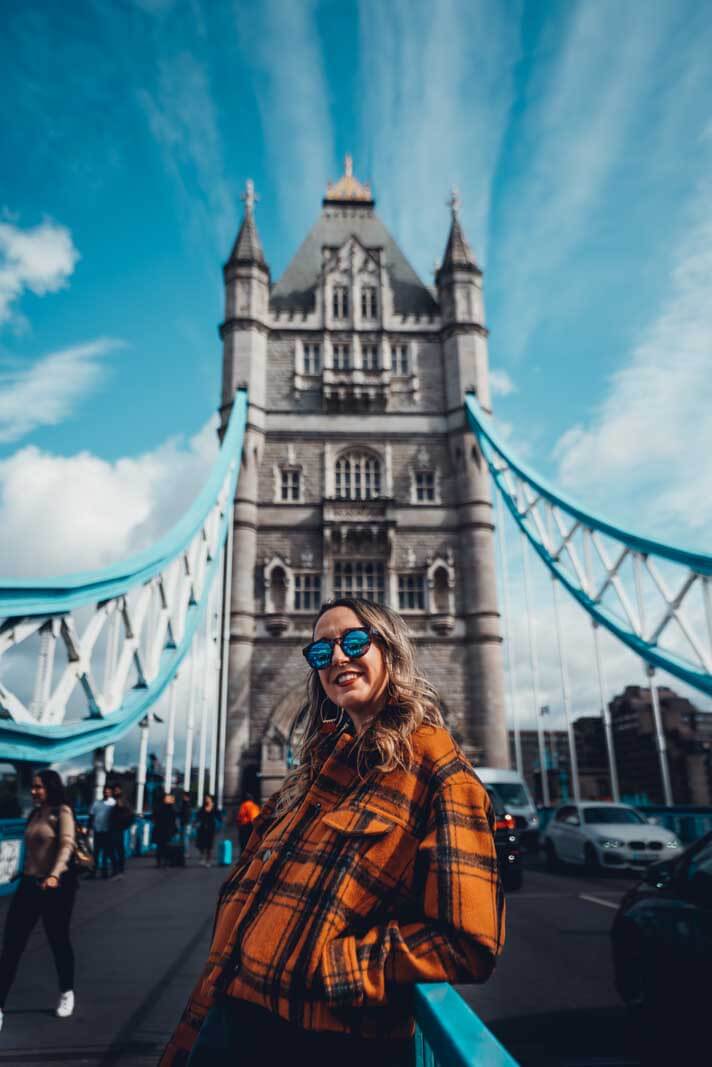 You'll have already seen a lot of London on your open-topped bus tour, but a walking tour of the capital will help you to see a certain part of the city under a magnifying glass. You can do a few different types of tours: you could pick a certain part of London and focus on that, if you are still waiting for your Hogwarts acceptance letter, you could take a Harry Potter Tour, or if you're into your music, take a Rock n' Roll tour of London.
From wherever your tour leaves you, taking the tube to Tower Hill will take you to your next stop on our London itinerary. First, walk across Tower Bridge and admire this beautiful architecture. Then, taking a tour around the Tower of London will help you understand the amazing history of this fabled building.
The Tower of London has had a rich heritage, and it is one of Britain's most famous castles. It is known for being a jail which has interned dozens of notable characters from Britain's history: including Anne Boleyn and William Hastings. It has also been used as the Royal Mint and a Zoo! Today, it is primarily a tourist attraction but is also the home of the Crown Jewels. A tour around the Tower of London will give you a deeper understanding of the capital's history and heritage.
St Paul's Cathedral is a short walk from the Tower of London, and it, along with Westminster Abbey, makes up the most notable religious buildings in the capital. St Paul's Cathedral can be admired from many vantage points; a popular photography spot is from the opposite side of Millennium Bridge. Visiting the inside of St Paul's Cathedral is highly recommended, so you can learn about the history of the building and admire its elaborate interior.
If you are a Harry Potter fan, make sure you get a close look at Millennium Bridge – it was the sight of a dementor attack in Harry Potter and the Half-Blood Prince.
From St Paul's Cathedral, you are just a short walk to London Bridge. There are some restaurants and bars around the area, but I'd recommend taking a tube or overland train to Charing Cross and taking a stroll from there to Covent Garden. This lively part of London is great in the evening, and there are restaurants here to suit all tastes. If you're a vegetarian or vegan, By Chloe can't be missed, Clos Maggiore is a famous French restaurant and The Ivy sells British food that is hard to beat!
If you are in the mood for some entertainment, the West End is very close; however, it is generally recommended to purchase tickets for any theatre shows in advance. But it is very feasible to twin dinner in Covent Garden with seeing a show on the West End. Popular productions that are often playing include The Lion King, Wicked, Dirty Dancing and Mamma Mia.
Day 3 of 3 Days in London itinerary
---
Piccadilly Circus, Leicester Square, Trafalgar Square, Oxford Street, Camden Market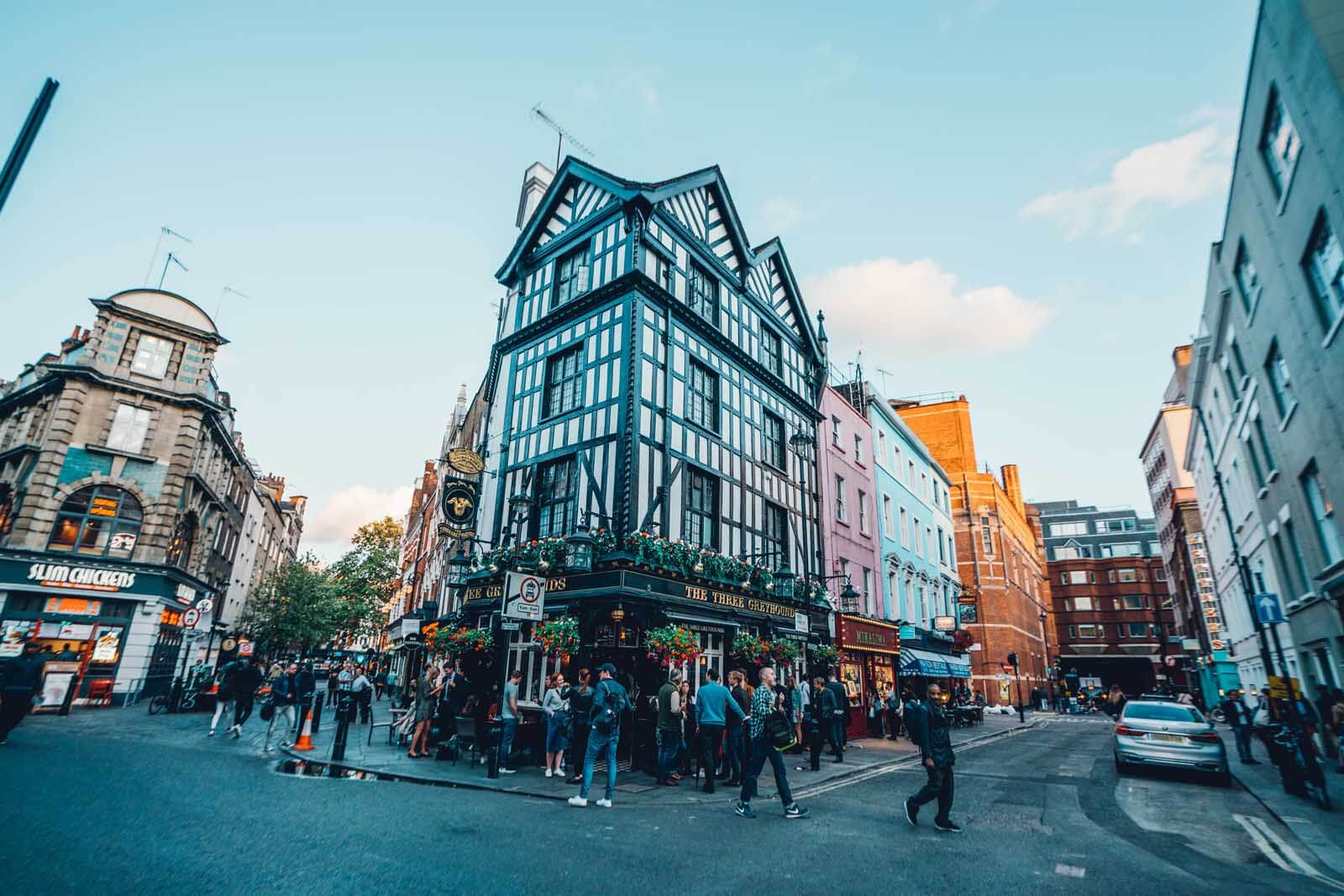 It's the last of your 3 days in London itinerary! You've seen a lot of the city, but there are a few things that shouldn't be missed on your final day.
I recommend spending the morning browsing the city center and its most famous al-fresco attractions. Piccadilly Circus is the modern center of London, with flashing billboards and lots of shops. Trafalgar Square dates back to the 1800s when the British navy were the victors of the Battle of Trafalgar. There are several monuments to enjoy within the square, including the iconic Nelson's Column and the famous lion statues. If you are into art, the National Gallery is right by Trafalgar Square.
Leicester Square is known as London's entertainment center. If you are visiting London with kids (or if you just have a sweet tooth!), you might want to visit M&M world, which is Europe's largest sweet shop. It is big enough to fit 100 double-decker buses! Leicester Square is also home to the world's largest LEGO store. And there are plenty of places to grab a mid-morning coffee or beer around the square.
Once you've checked off all of the squares, carry on enjoying London's contemporary scene by taking a tube to Oxford Street. This is one of the world's most popular shopping streets, with huge stores carrying almost anything you can think of. If you're a Harry Potter fan, be sure to check out the Primark, which has an entire Harry Potter section!
Grab lunch in the Oxford Circus area. Highly recommended is the delicious vegetarian food at Ethos, which is a short walk from Oxford Street.
In the afternoon, spend the last afternoon of your 3 days of London in the north of the city. Take a tube up to Camden to enjoy a different side of London. Visiting Camden means more shopping; but a very different style of shopping, as it is home to London's most famous market. The stalls typically sell more vintage and quirky items than in high-street stores. The Camden Lochs are also great to walk around, and there are plenty of bars and restaurants within Camden – or you could get some market food and enjoy it al fresco!
Camden is a great spot to enjoy a different side of London's nightlife. If you are after something different to end your 3 days in London, you could travel back into Central London and enjoy a film at the IMAX near Waterloo, or how about a Thames evening cruise? There's so much to do in London after dark, it really is your oyster!
More things to do in London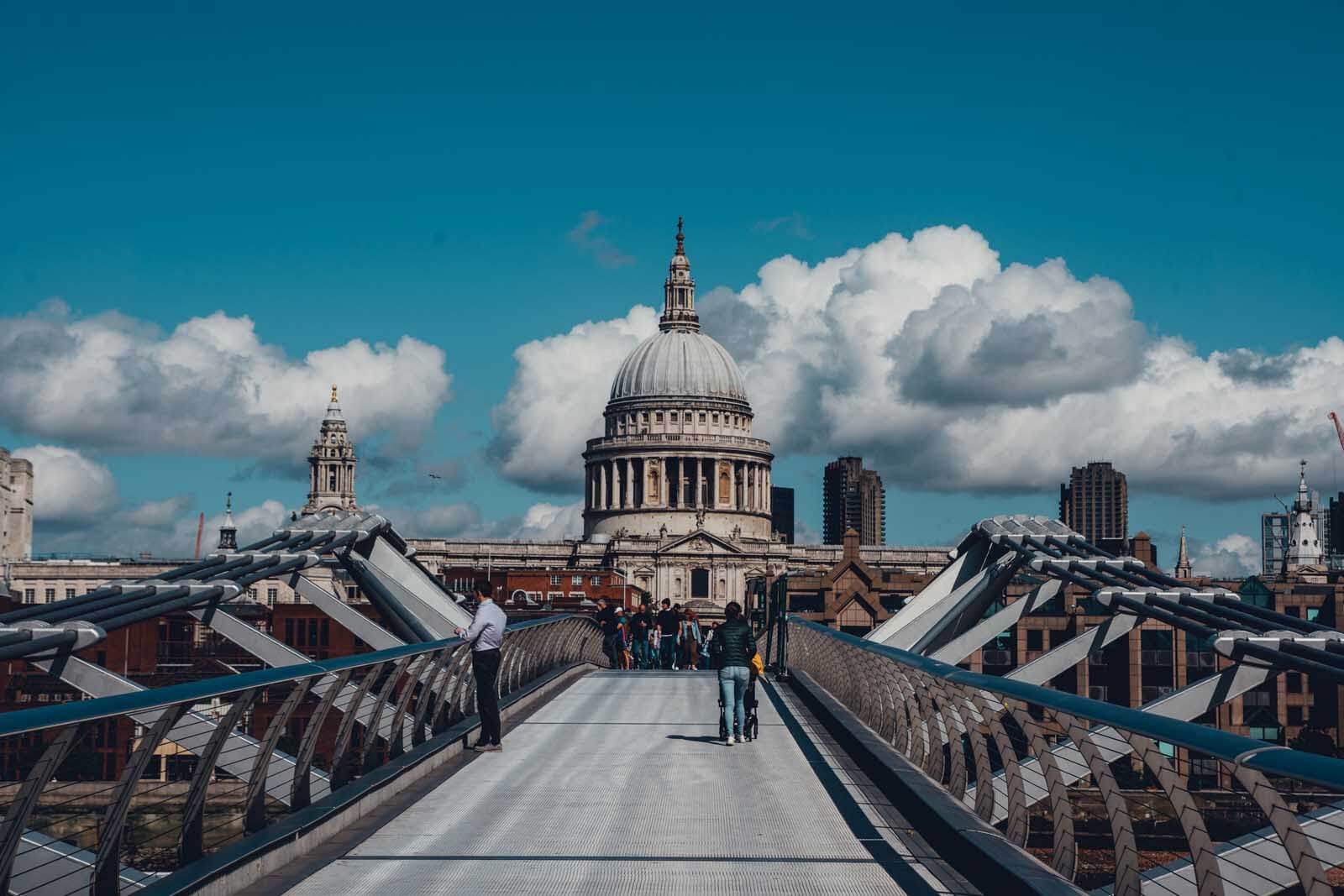 This 3 days in London itinerary has mentioned all of the London highlights. Of course, there are hundreds of more things that you can do in the city, and depending on your group size and age, you might want to substitute some of these activities for suggested things to do on the London itinerary. Here are some suggestions for more great things to do in London:
Visit the Natural History Museum, the Science Museum or the Victoria Albert Museum.
See amazing art at the Tate Modern.
Explore the British Library.
Check out all the amazing things to do in Notting Hill, the most colorful area of London.
Go for a quintessential afternoon tea in Harrods or somewhere similar.
Visit the quirky neighborhood of Shoreditch and the rest of East London (a great nightlife destination)
Walk around Hyde Park.
Explore the southern suburb of Greenwich, which is home to the GMT line, Greenwich Market and the Cutty Sark.
Dine in Chinatown.
See Neasden Temple, a stunning Hindu place of worship – yes, it's in London!
Visit Brixton and see the David Bowie memorial mural.
Catch a concert at the O2 arena – these should be booked in advance.
Explore one of the coolest neighborhoods around Shoreditch & Brick Lane and all the best things to do in East London.
Or perhaps you're short on time? Don't worry, this guide to seeing Big Ben and the London Eye from London Heathrow Airport helps you see some of the most iconic sites in just a short period of time!
Where to Stay in London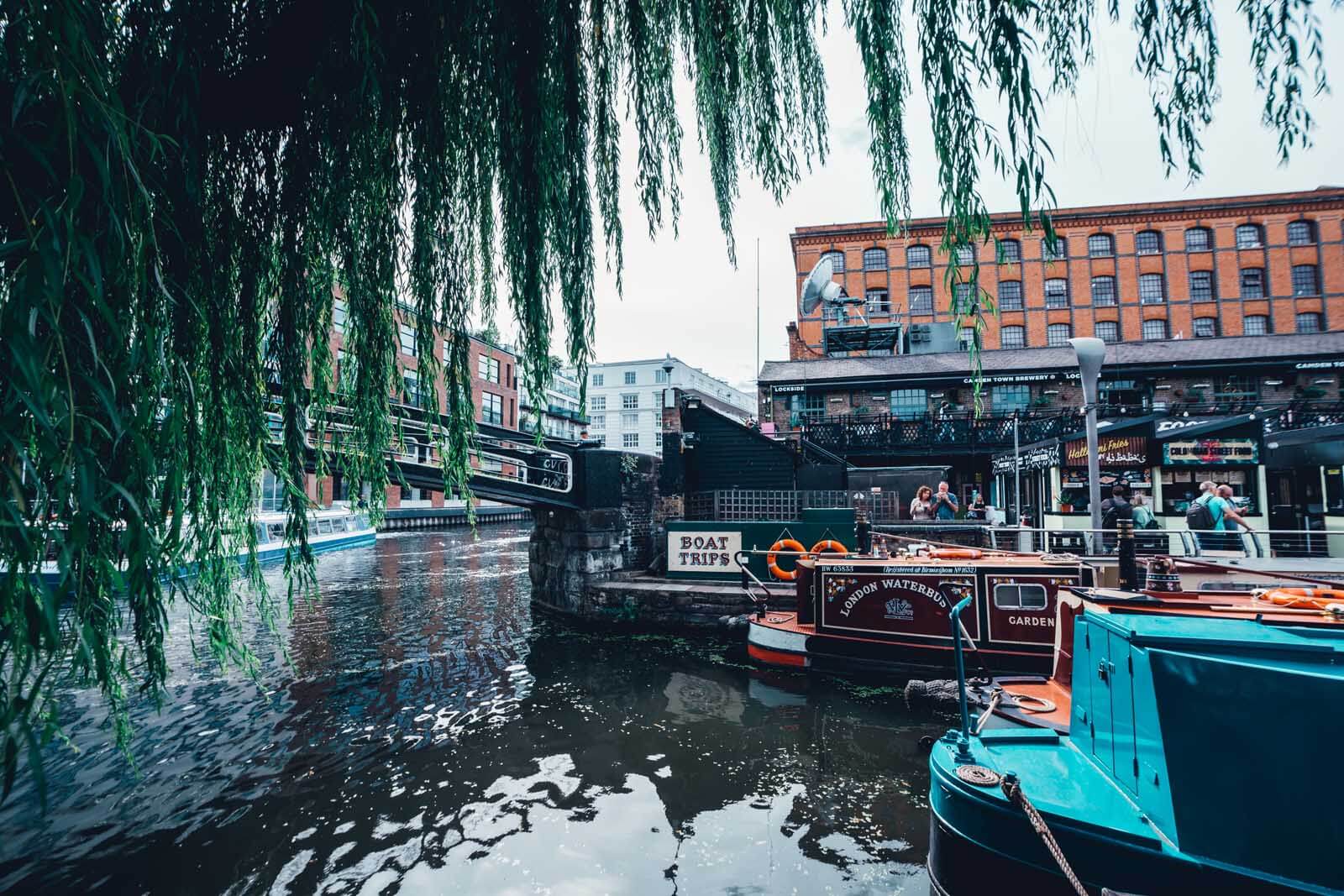 $ PubLove
This option is the perfect place to stay in London for travelers on a budget. Less than a 5-minute walk to the River Thames and close to both Victoria and Pimlico tube stations this hostel has dorm rooms available with security and a Victorian Pub on site. Breakfast is included and 24-hour service to a bar serving food is also an option.A 5-minute walk from the River Thames and less than 15 minutes' walk from both Victoria station and Pimlico tube stations.
$$ Blades
Set inside a classic Victorian townhouse, this gorgeous hotel is conveniently located next to the Pimlico tube station. The rooms are decked out with traditional decor and cozy. Continental breakfast is included.
Book Now | Compare Prices for Later | Read Trip Advisor Reviews
$$$ The Rubens at the Palace
This luxury option is fantastic because not only is it a gorgeous hotel but it's located opposite of Buckingham Palace. The rooms are opulent and you can upgrade to 1-2 bedroom apartments with a kitchen. There are 3 amazing restaurants and 2 bars including a champagne bar on site.
Book Now | Compare Prices for Later | Read Trip Advisor Reviews
$$$$ The Dorchester
This supreme luxury choice for where to stay in London has a prime location overlooking Hyde Park and close to New Bond Street's designer shops and tube station. The elegant rooms are designed individually with marble bathrooms, antique furniture, and city or park views. There are great restaurants on site or a lavish tea lounge with nightly jazz music, don't miss out on the art-deco spa while you're here.
Book Now | Compare Prices for Later | Read Trip Advisor Reviews
Author's Bio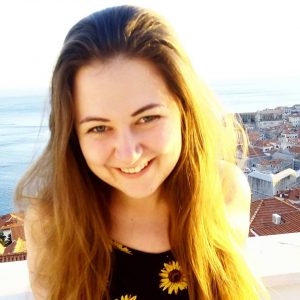 Claire is an eco-traveler and overland adventurer. She explores the world slowly, one country at a time, and is as sustainable as possible in the process. She writes about sustainable tourism, cultural awareness and publishes overland itineraries on her blog, Claire's Footsteps. She has spent a lot of time in Australia and China, she is originally from the UK and she is now living in Mexico.
---
Disclaimer: This page contains affiliate links. By purchasing through these links we receive a small commission at no extra cost to you.
Found this post for 3 days in London itinerary helpful? Bookmark for later or share the love below on Pinterest!