Just a two and a half hour drive inland to Central Washington from Seattle is one of the state's most underrated gems. With a goldmine of activities ranging from amazing food, drink, to outdoor excursions, there are tons of amazing things to do in Yakima Valley that make a perfect, balanced vacation whether you have just a weekend in Yakima Valley or a whole week!
We were blown away by all the amazing things to do in Yakima Valley as well as everything this region had to offer. Yakima Valley is home to the #1 hop growing region in the country, and just behind Germany in overall production globally as well being in the heart of the 100-mile region that produces 70% of the US's apples.
You can imagine that there are some great breweries, great farms for picking not only apples but all sorts of fruit, an amazing food scene, and even incredible outdoor activities and wineries as well. This area has the recipe for the perfect vacation.
After spending 5 amazing nights in the area we have put together an amazing guide for all the best things to do in Yakima Valley to help you plan your trip and inspire you to plan your next trip to Central Washington where all these incredible things are going on.
The Drinking Scene
One of the best things to do in Yakima Valley is taking full advantage of the amazing drinking scene. Since the area boasts being the #1 hop producing region in the country it would be a pity not to try their local beers and craft brews. Besides being home to beer, you can also find great wineries and cider!
The cider sort of makes sense as well since this apple is notoriously known for apple orchards and those famous Washington apples!
Beers & Hops
Bale Breaker Brewing Company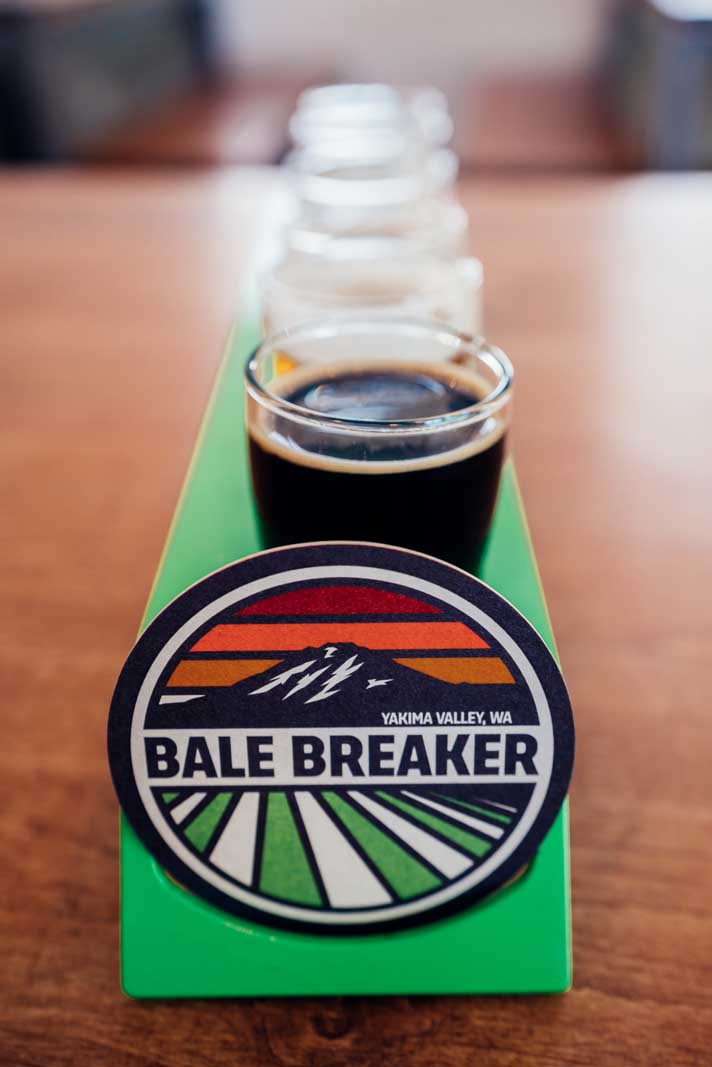 Even though hops have grown in Yakima Valley for ages, the microbrew scene is just starting to explode in the last few years. One of our favorite things to do in Yakima Valley was visit Bale Breaker Brewing.
Located in the heart of hop fields, this brewery serves up tons of our favorite kind of beer, hoppy beer! Sip on their draft brews or sample a flight surrounded by hops right where your beer is made. Since you can't buy this beer outside of Washington currently you will want to take full advantage while you're here!
Better yet, there are food trucks often parked here if you need a snack.
1801 Birchfield Rd, Yakima, WA, opens at 3 pm
Single Hill Brewing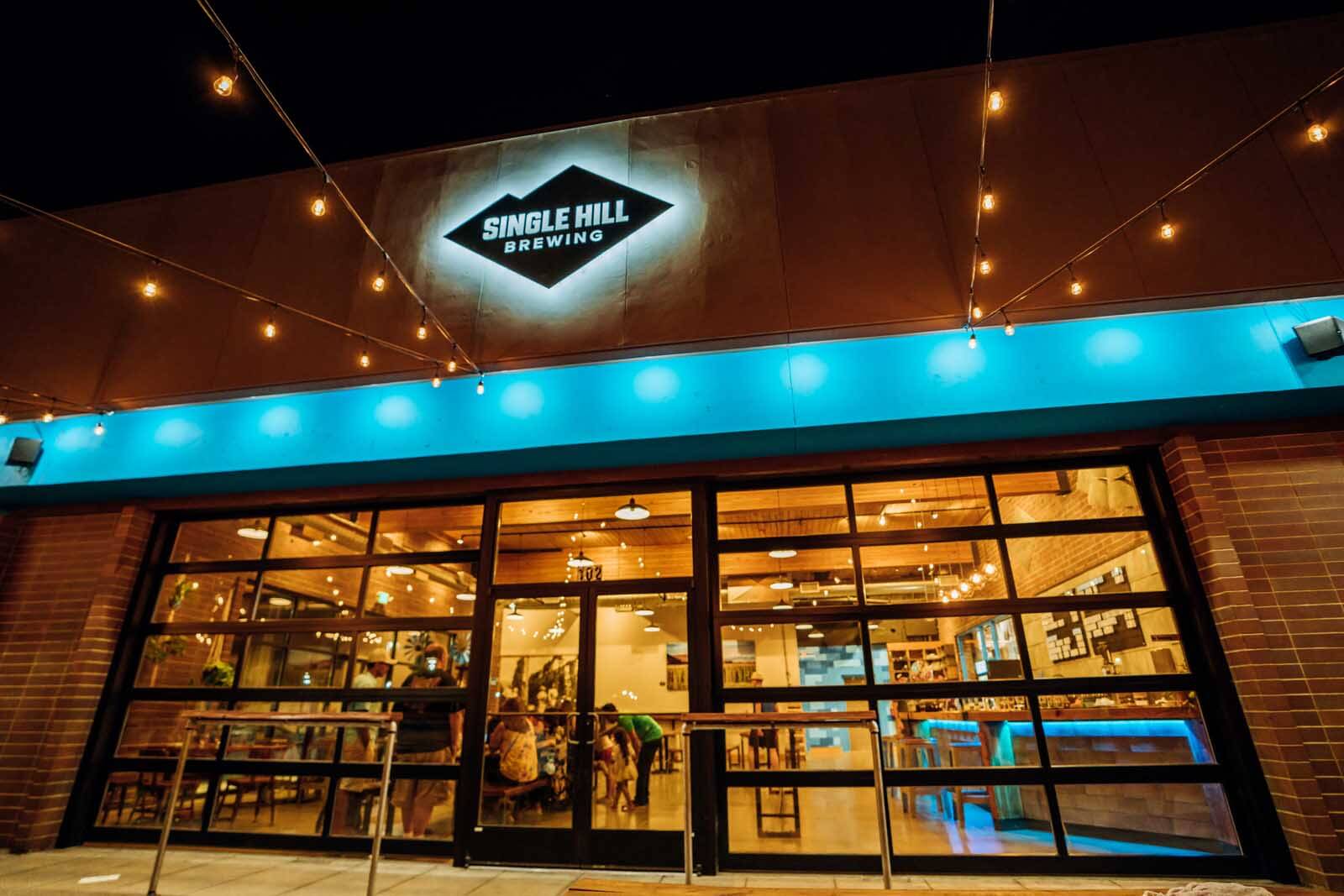 Another awesome brewery to visit in the heart of downtown Yakima is Single Hill Brewing. This is a brand spankin' new brewery that serves up some tasty brews and has an inviting outdoor seating area and even an area for the kids to play if you brought them along. The locals take their beer drinking seriously which is why it's one of the best things to do in Yakima Valley.
102 N Naches Ave, Yakima, WA, closes at 9 pm
Bron Yr Aur Brewery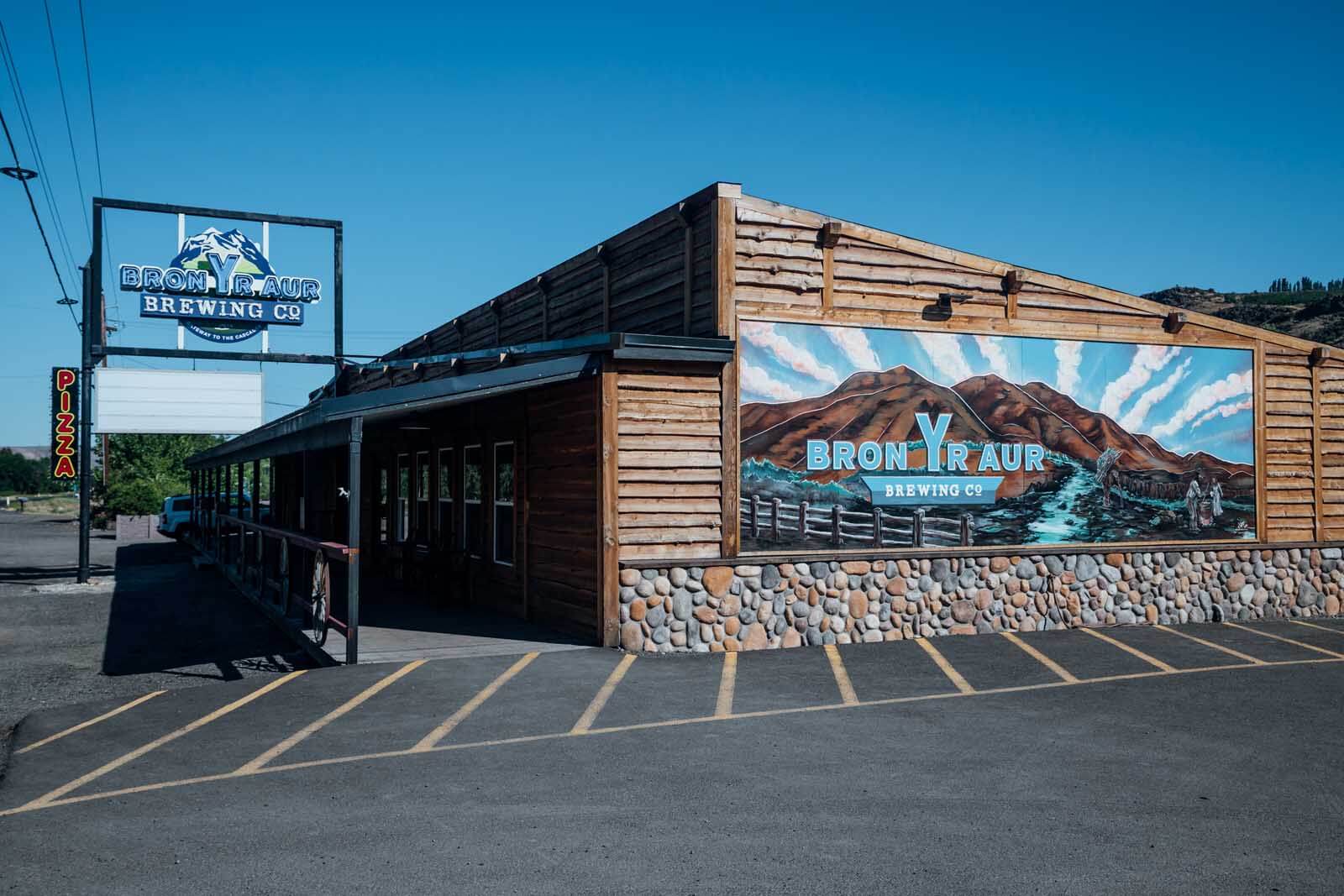 One of the best things to do in Yakima Valley if you're in the Naches area is visit Bron Yr Aur Brewery. (Pronounced Bron-Aur, which is Welsch for 'hill of gold').
With several beers on tap this is the perfect break especially if you find yourself enjoying many of the wonderful outdoor activities around the area.
12160 US Hwy 12, Naches, WA, opens at 4 pm
Yakima Valley Hops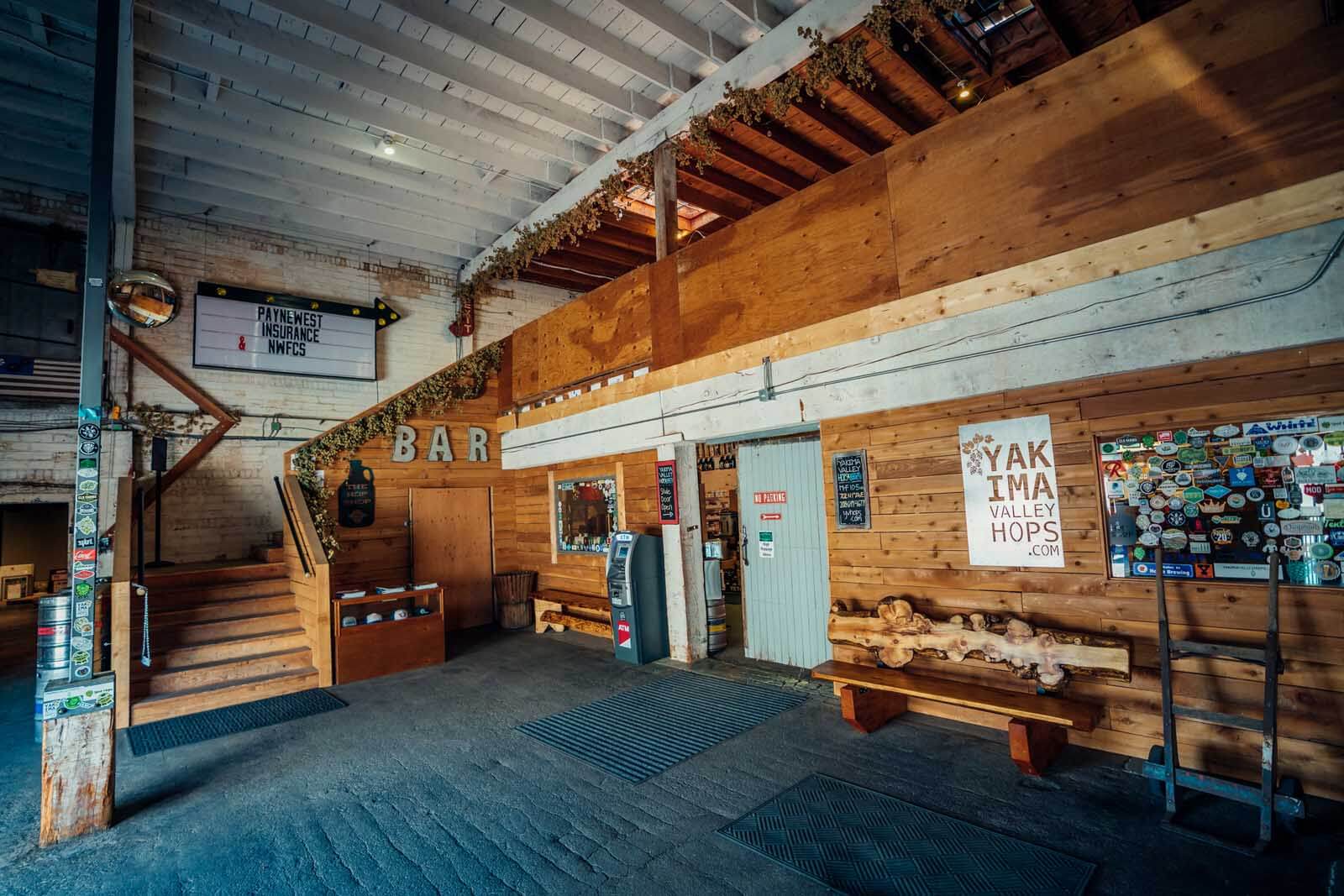 If you're an aspiring brewmaster or home brewer this is one of the best things to do in Yakima Valley for you. Yakima Valley Hops is the sanctuary for small microbreweries and home brewers.
The owners noticed there was a huge opportunity and open market to sell small batches of hops, no one else was doing it and it was hard for the smaller guys to get their hands on hop without having to buy a ton that they didn't need or wouldn't use.
Fast forward a few years later and Yakima Valley Hops as exploded in the industry and is the leading source of small batches of hops all over the world straight from the source of the #1 hop producing region in the world! If you get inspired after visiting Yakima Valley you can even get your home brewing kit here to start your own microbrew at home or shop online.
02 N 1st Ave, Yakima, WA, closes at 5 pm
Cowiche Creek Brewing Company
We loved visiting Cowiche Creek Brewing Company, not for the views but for the food but of course their beer too. Their backyard setting offers sweeping views of Yakima Valley, plenty of outdoor space and tables to grab a few brews and even a bit to eat.
What really stood out was their burger, which they use the Pat LaFrieda method of chuck and brisket burgers (for those who don't know Pat LaFrieda is one of the finest purveyors of meats in NYC famous for their burgers), not to mention other menu items like freshly shucked oysters and great wings.
This should be a must-visit and addition to your list of things to do in Yakima Valley if you're wanting to enjoy great beer drinking with a view!
514 Thompson Road, Cowiche, opens at 3 PM on weekdays, 12 PM on weekends
Wine & Ciders
Tieton Cider Works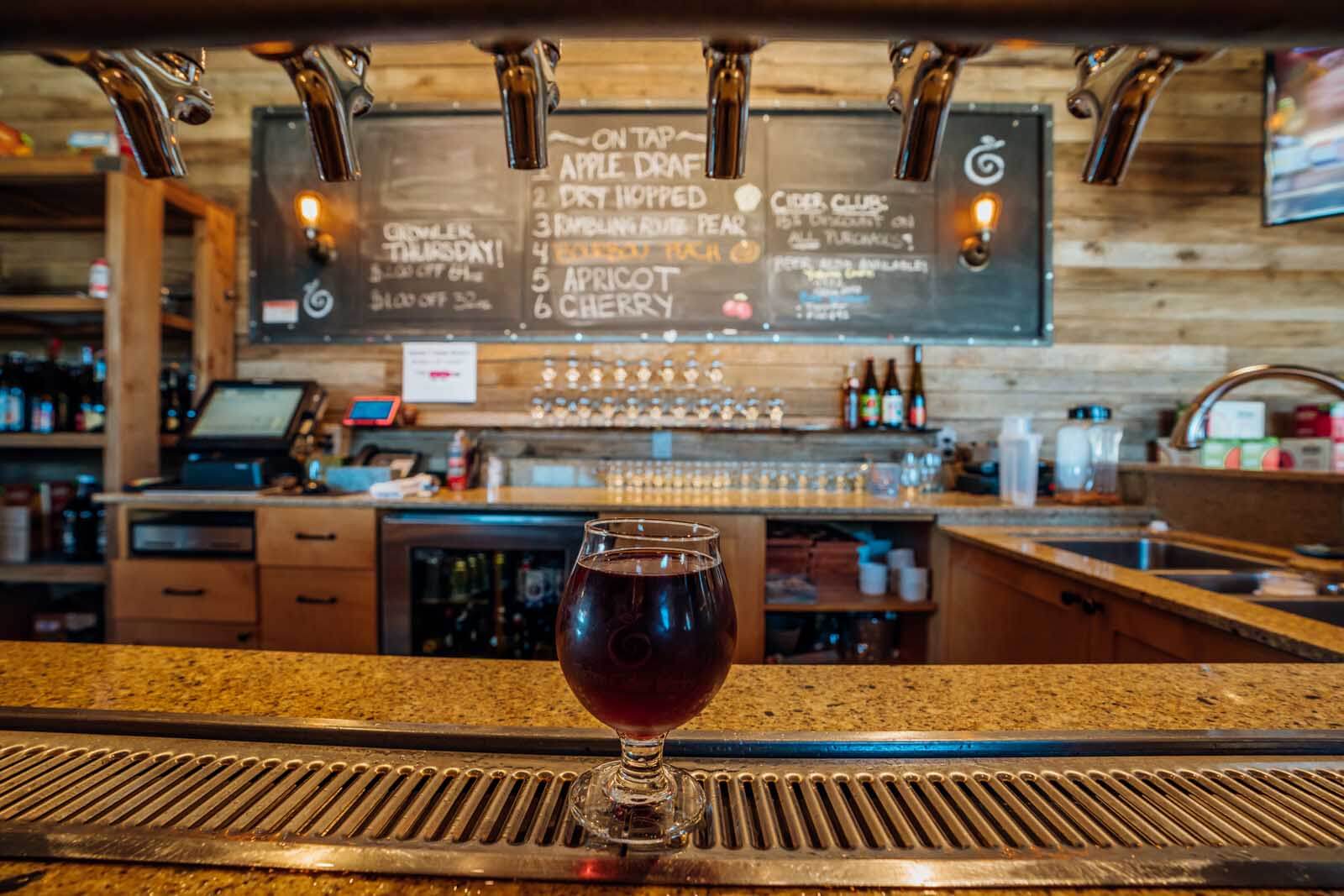 Another one of the best things to do in Yakima Valley is to get buzzed on the local apples! We were shocked to learn that 70% of the US apples were grown within a 100-mile radius of here, which makes perfect sense why there would be such an amazing cider producer here!
Sample the different seasonal ciders that are as refreshing as they are light and not overly sweet. We were lucky to have shown up before their delicious Cranberry and Cinnamon cider and Honey Lavender cider were sold out.
Both flavors were mind-blowingly beautiful flavor combinations. Check out their schedule before your visit as they often host different events as well as food trucks to pair with your samplings!
619 W J St, Yakima, WA, Opens at 2 pm
Wildridge Vineyard, Winery, & Distillery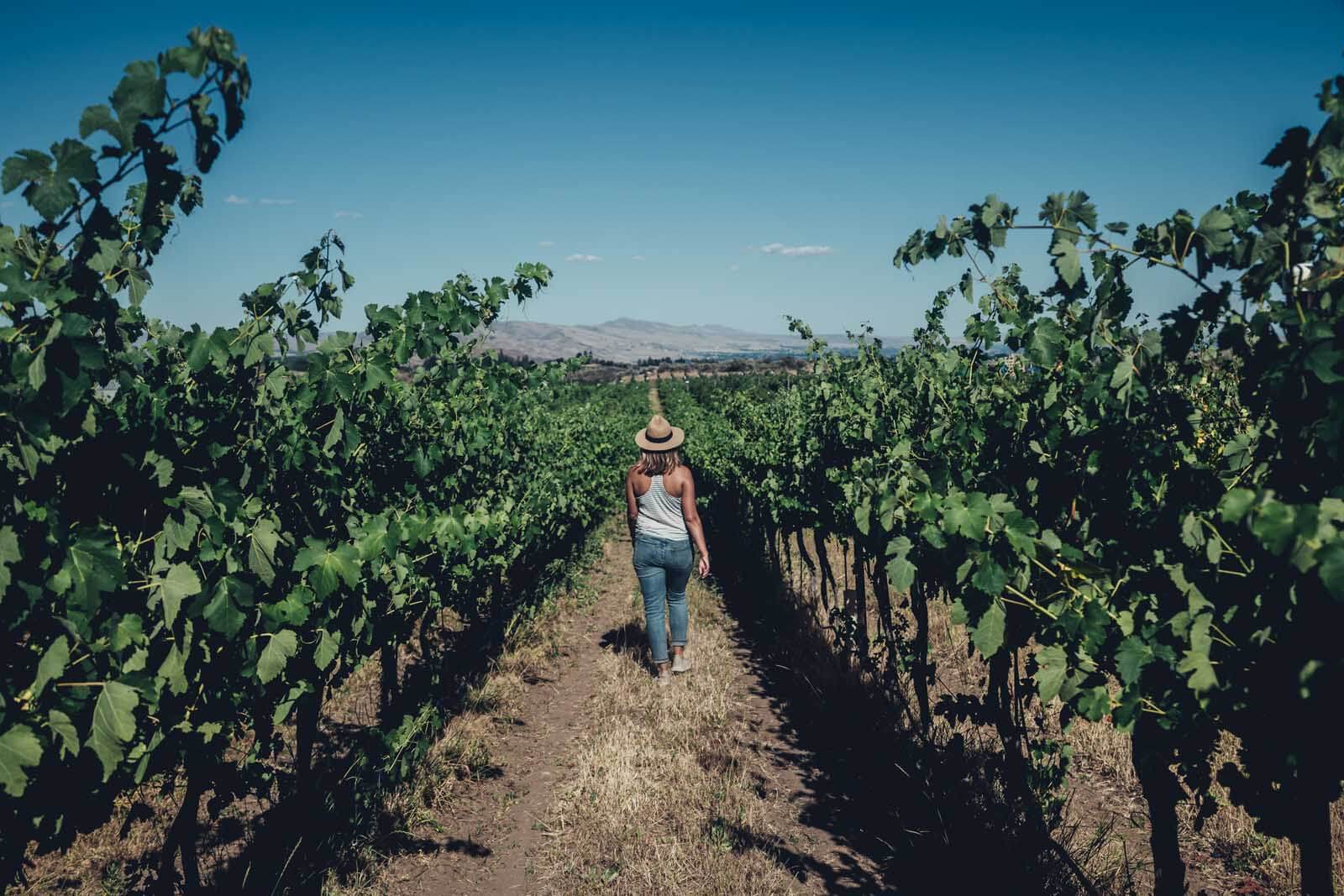 Another one of our favorite things to do in Yakima Valley was visited Wilridge Vineyard by hike. What better way to reward yourself after a hike through the scenic Cowiche Canyon than with sweeping views of the region and wine?
We started our hike on the Cowiche Canyon Trail and walked .8 miles to the Vineyard Trail leading us up to Wilridge Vineyards for their "Wine Down Wednesday" event with live music and food vendors. If you hike up, you will have to hike back down to get to your car unless you have a friend who will drive the car to the top. Besides being a cool spot to hang out this winery is also organic and biodynamic.
250 Ehler Rd, Yakima, WA, opens at 5 pm
Treveri Cellars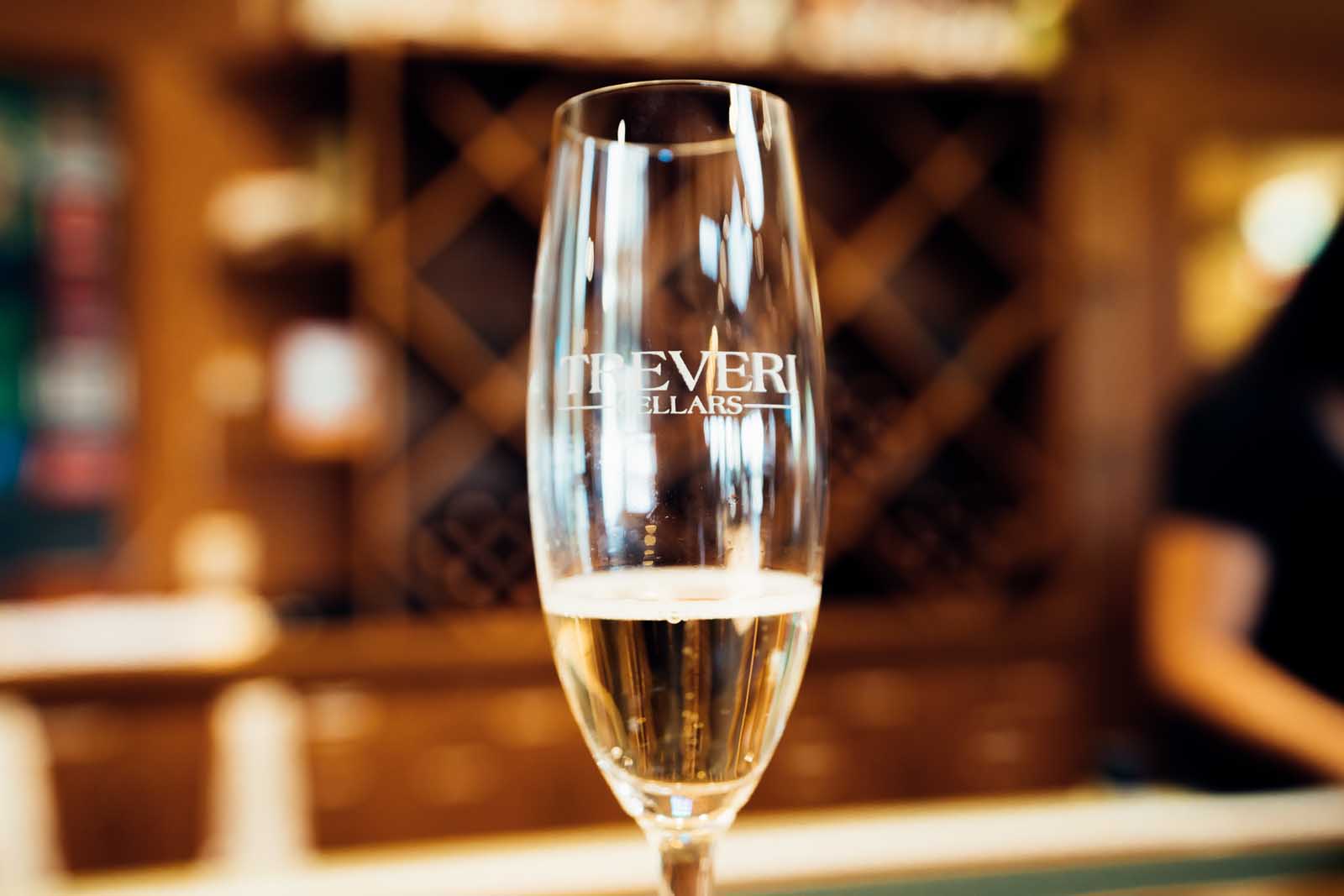 This is one of the best things to do in Yakima Valley for the sparkling wine or champagne lovers! The famous Treveri sparkling wines are home to Yakima Valley. Their wines have been served at the James Beard Foundation as well as several State Department events at the White House. I
f this sparkling wine is good enough for our highest government officials, it's good enough for us! On a clear day you have an incredible view of Mt. Adams in the distance while you sip on one of your sparkling wines or sparkling wine cocktails.
71 Gangl Rd, Wapato, WA, closes at 5 pm
Gilbert Cellars
One of the best things to do in Yakima Valley is visit Gilbert Cellars on Hackett Ranch. This beautiful property serves up amazing wines, with one of the best Rose wines we've ever tried, and hosts events during the summer.
We attended one of their sold out outdoor concerts surrounded by lavender and vineyards. There were food trucks and bottles of wine for sale to enjoy during the show.
The entire scene felt like it was the lyrics of a country song and was one of the most memorable things in Yakima Valley we enjoyed.
2620 Draper Rd, Yakima, WA
If there are no events going on you will have to sample their wines at their tasting room in downtown Yakima instead.
5 N Front Street, Suite 100, Yakima, WA, M-TH 1-7, F-SA 1-9, SU 11-4
Bonair Winery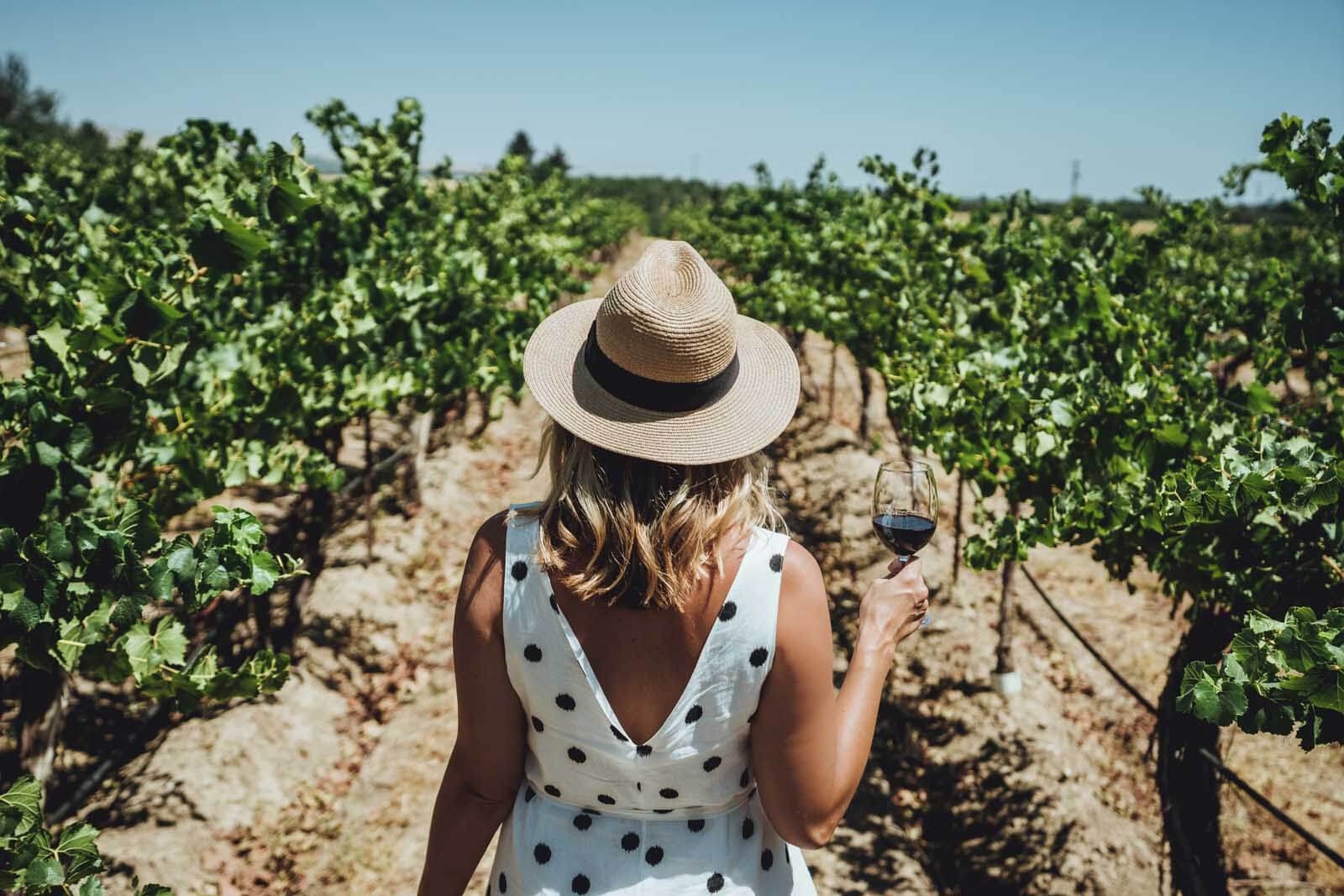 Another fun stop and amazing thing to do in Yakima Valley is wine tasting through the Rattlesnake Hills at Bonair Winery. What we love most about this winery are the owners. The older couple bought this slice of land and built their mini local wine empire on it overlooking Mt. Adams and the tip of Mt. Rainer on a clear day.
They are delightful and you can find them working the tasting room, be sure to look for the Wine Goddess. The entire property is gorgeous and even the buildings have a backstory mostly from their travels together. A fun and funny fact about Bonair Winery is that their Bonnie Bonair wine for years was used by the local Ramtha Cult in Yelm, Washington.
As the Wine Goddess told us, the leader got a message from Ramtha saying the cult should drink wine under $10, at that time Bonnie Bonair was $9.99 a bottle and they sold pallets and pallets of that particular wine during that time to the cult until Ramtha changed his mind and decided he wanted fine wines. Anyways, a funny story especially when you hear it from the Wine Goddess herself.
500 S Bonair Rd, Zillah, WA, closes at 5 pm
J Bell Cellars and Lavender Farm
One of the best things to do in Yakima Valley if you love wine and want to experience the lavender is visit J Bell Cellars and Lavender Farm in Rattlesnake Hills. Taste your way through the wines in their tasting room and build up an appetite to try some of their woodfire pizza out back.
We loved the atmosphere here and the friendly owners. It was also a sweet added bonus that they had lavender in season and growing during our visit, we couldn't help but go take some photos in this picture-perfect spot.
9768, 73 Knight Hill Rd, Zillah, WA, open Fridays – Sunday only 11-5
VanArnam Vineyards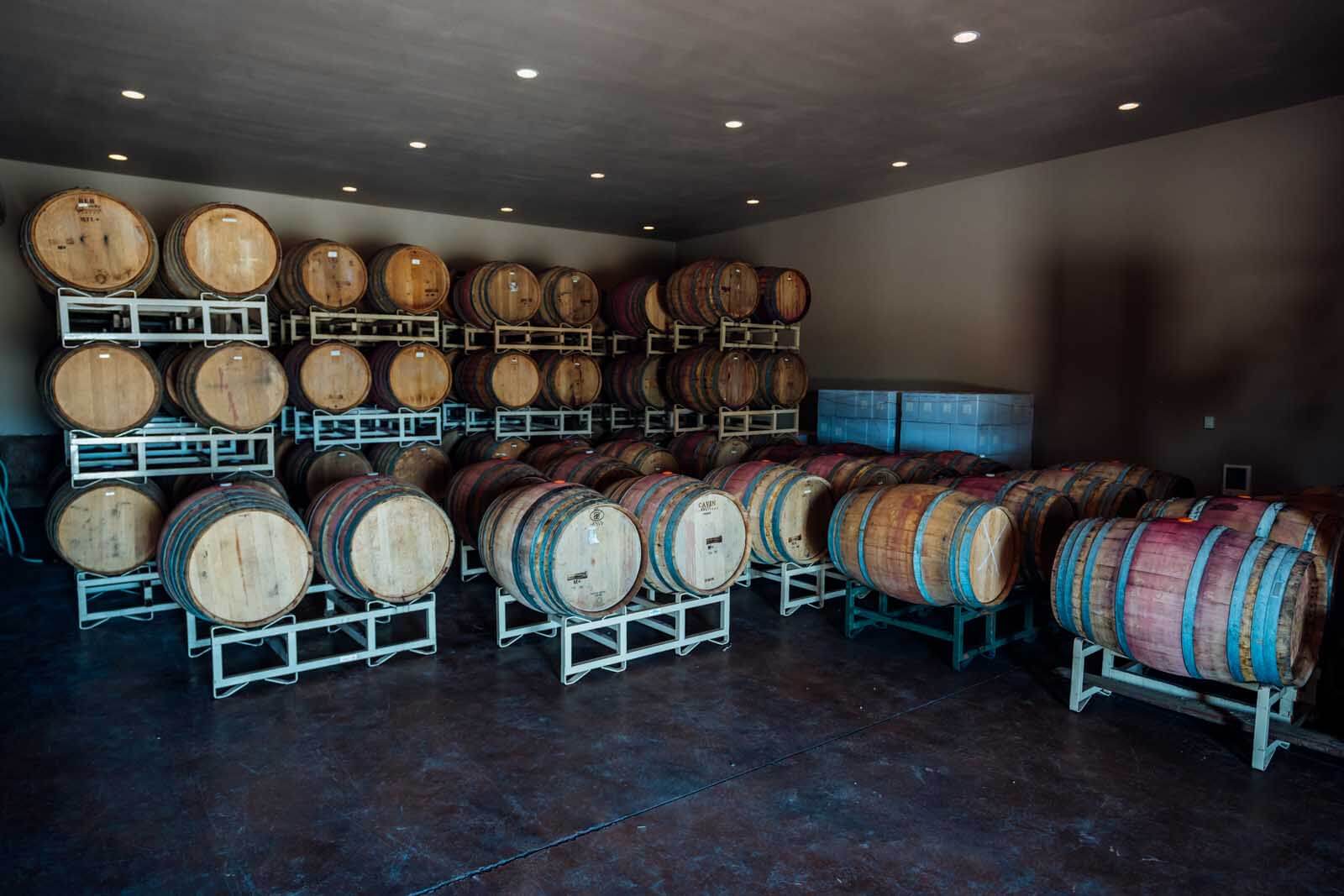 Another great stop and vineyard in the Rattlesnake Hills area and perfect thing to do in Yakima Valley for wine lovers is at VanArnam Vineyards. This family operated winery is a perfect stop to sample wines and grab a few bottles for home. We loved the inviting vibe here and on a clear day you get views of both Mt. Rainer and Mt. Adams!
1305 Gilbert Rd, Zillah, WA, open Friday – Sunday, F-SA 10-6, SU 10-5
Distilleries
The Distillarium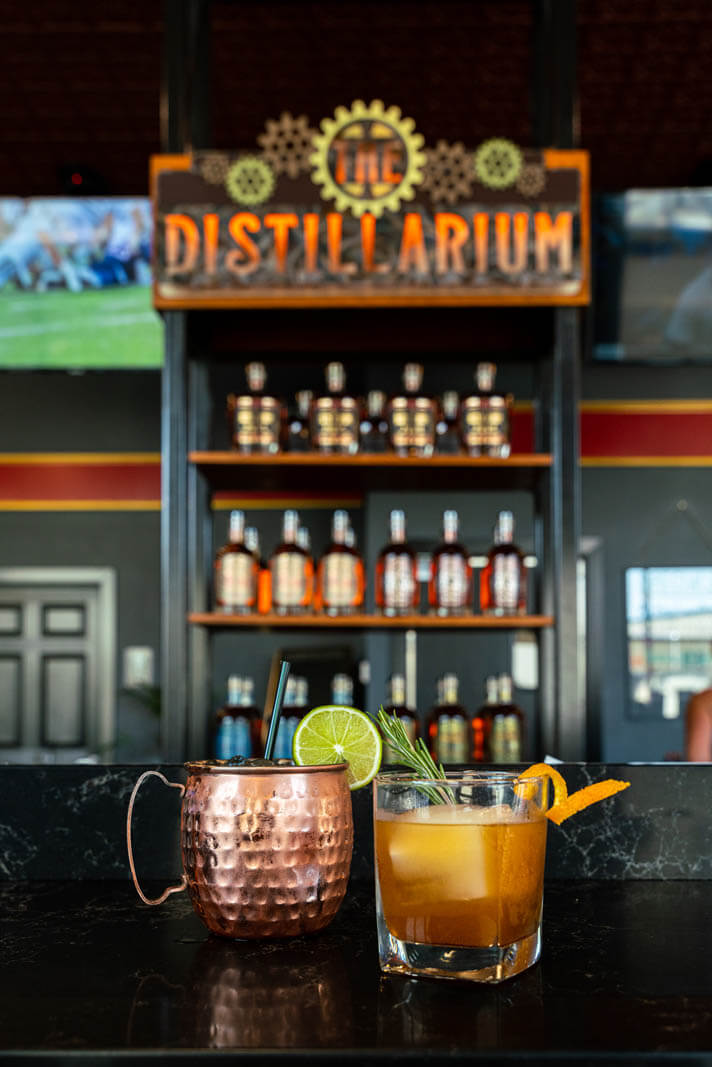 When it comes to the craft beverage scene in the region, Yakima Valley has it all from wineries, cideries, breweries, and even distilleries! One distillery not to be missed is The Distillarium, which uses the local grape varietals to create its brandy, moonshine, and vodka. They also make and are known for their whiskeys.
You'll want to pay a visit to their steampunk-inspired tasting room for samples of their spirits and incredibly curated list of cocktails that are always rotating along their great food menu.
During our visit in the fall, they had specialty cocktails using pumpkin puree which was out of this world. Don't miss their lobster puffs or soft pretzel either!
2035 Industry Lane, Yakima, WA opens at 4 Wed & Thurs and 11 AM on Fri & Sat
Enjoy the Foodie Scene
Something that we loved about the area and honestly is becoming one of the best things to do in Yakima Valley is enjoy the foodie scene. Offering amazing food trucks at events, farm-to-table restaurants, to amazing woodfire pizza we can honestly say we didn't have one bad meal.
This area has really got food down and a perfect place to visit for any foodie! Here are some of our favorite spots.
Crafted of Yakima
Located in downtown Yakima this is hands down one of the best things to do in Yakima Valley for foodies. All the food served is sourced locally with the farm to table concept with a new daily menu depending on what is in season.
We recommend doing the chef's menu where you get to enjoy 7-8 courses, or more if the chef is feeling experimental for only $65 a head. That is not only a steal of a deal for a course menu but somehow each dish seemed to one up the last. This is the ultimate food experience in Yakima, don't miss it!
22 N 1st St, Yakima, WA, opens at 5
Second Street Grill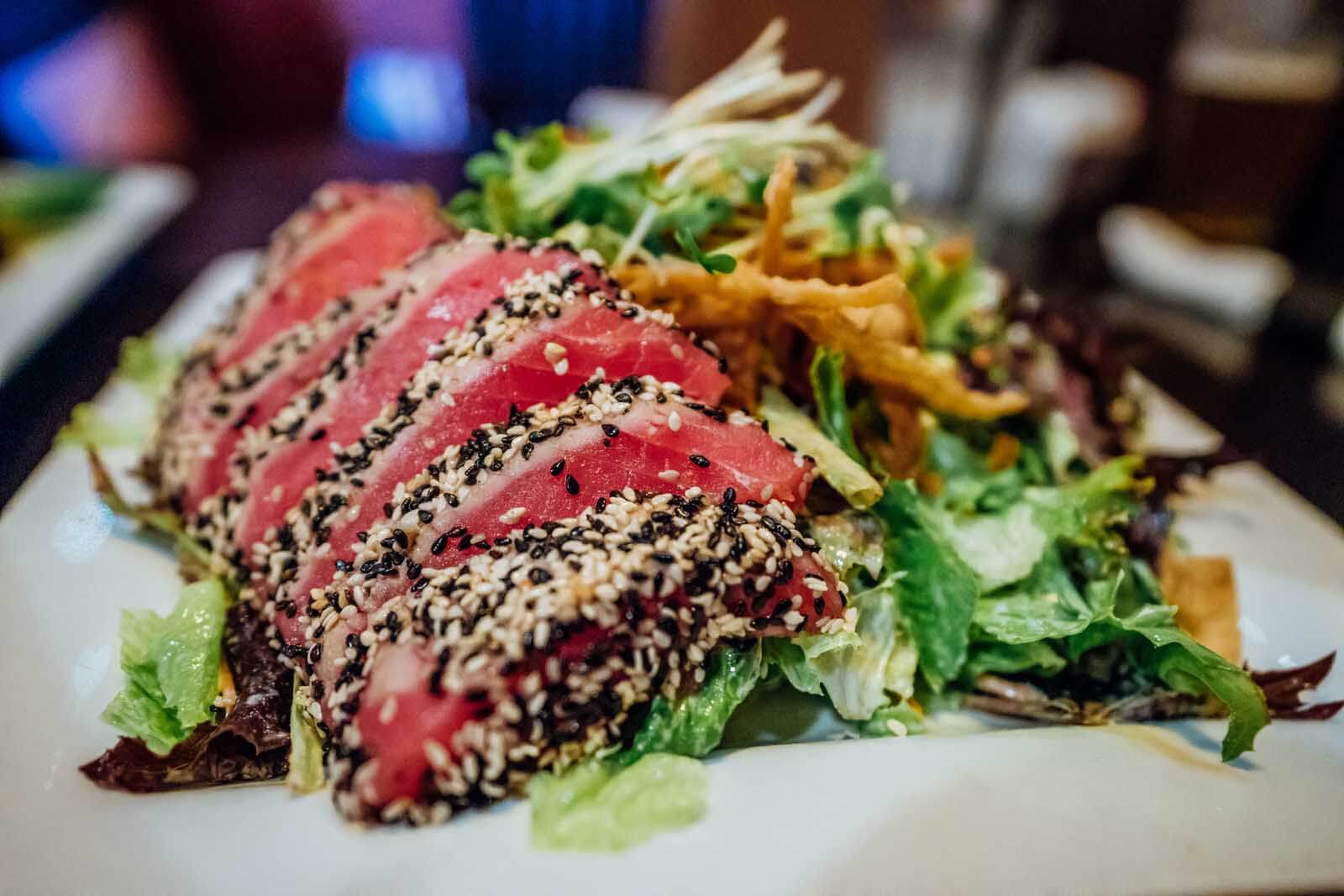 Our first meal of the trip and where we discovered food is one of the best things to do in Yakima Valley was at Second Street Grill in downtown Yakima. Each menu item our group tried was a complete hit. Besides offering a diverse menu, there are great cocktails and tons of local draft beers to choose from.
28 N 2nd St, Yakima, WA
Cowiche Canyon Kitchen & Icehouse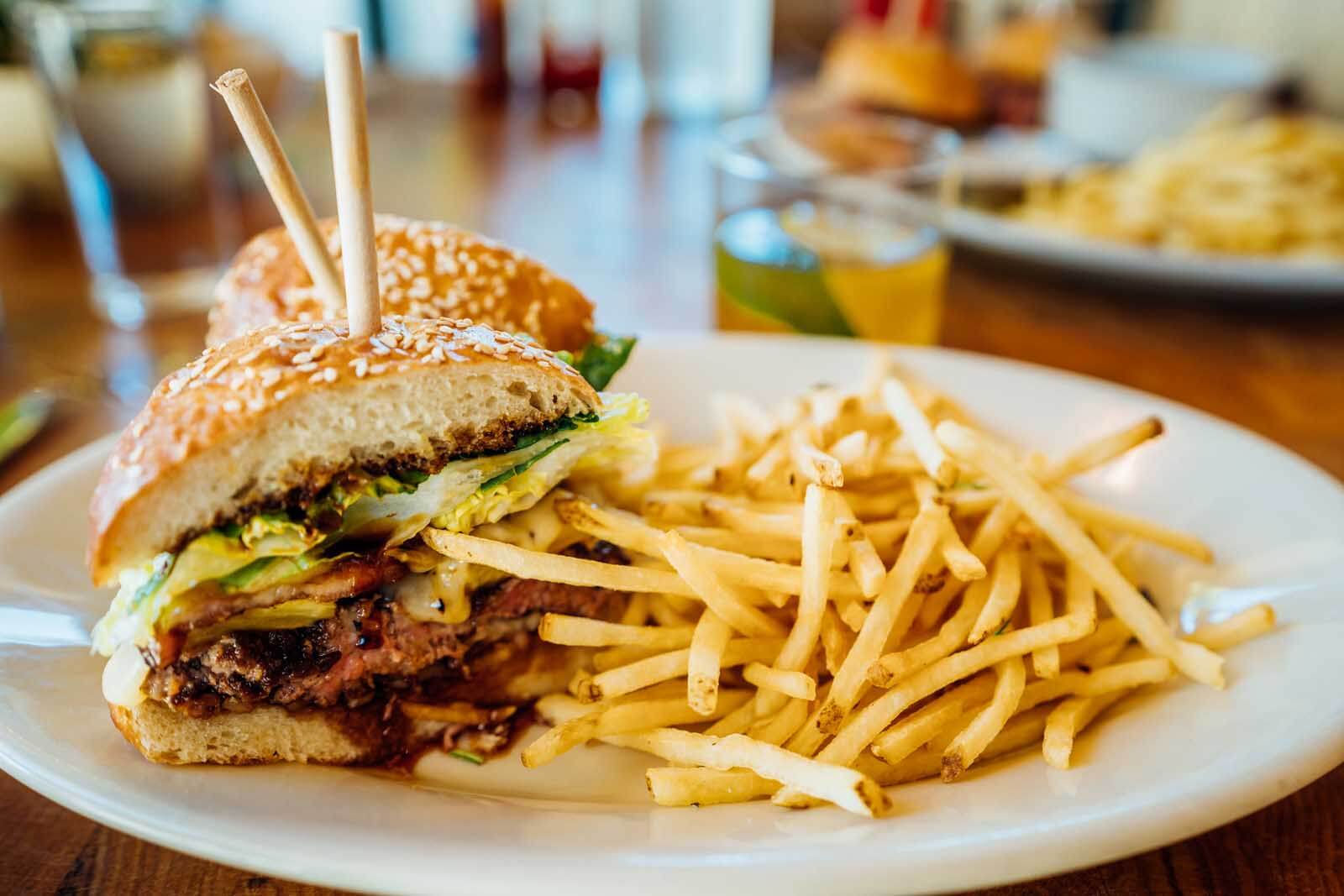 Another great choice for a restaurant in downtown Yakima is Cowiche Canyon Kitchen & Icehouse. Their plates come out picture perfect and they offer everything from salads, burgers, to Thai rice bowls. In the evenings it turns into a cool spot for a drink in the Icehouse.
202 E Yakima Ave, Yakima, WA
Essencia Bakery & Chocolaterie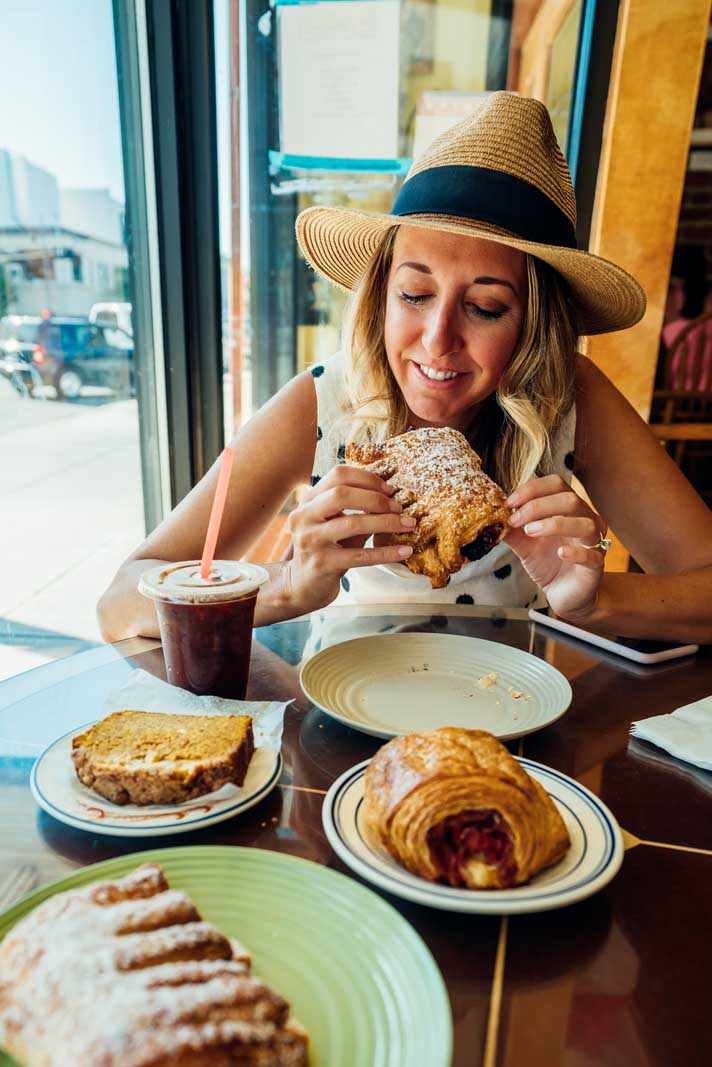 One of the best things to do in Yakima Valley for breakfast is eat at Essencia Bakery in downtown Yakima. Serving up an amazing assortment of fresh baked pastries you will find yourself having a hard time choosing what to get! Besides having great pastries, they also serve up tasty coffee.
4 N 3rd St, Yakima, WA, closes at 4
HopTown Woodfire Pizza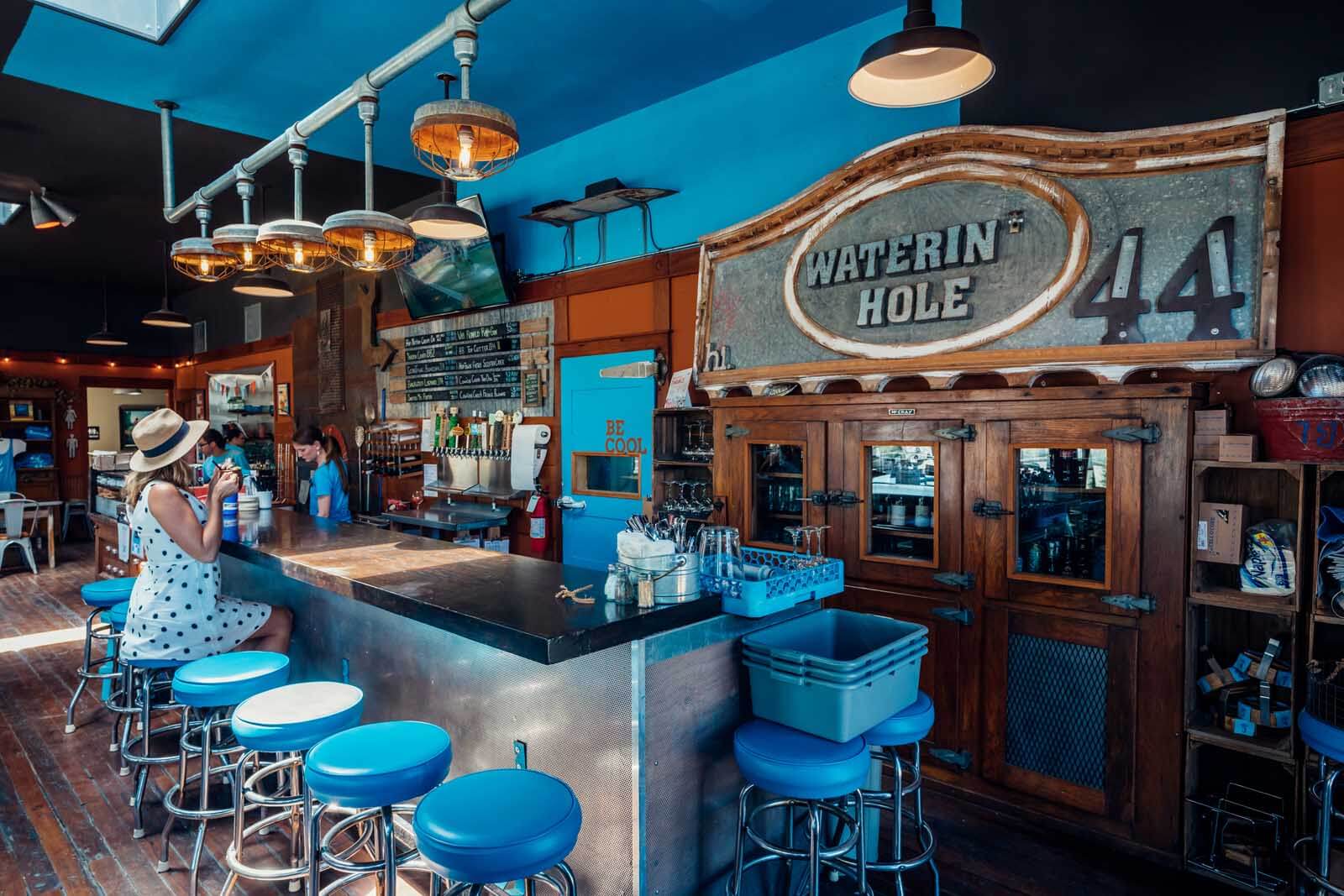 Another favorite thing to do in Yakima Valley for food would be HopTown Woodfire Pizza! The location, the food, and the drinks are all awesome! Serving up amazing appetizers and wood-fired pizza you can't go wrong with anything you order. Don't forget to try their signature ciders, Fiesty Seester and Frisky Seester either.
2560 Donald Wapato Rd, Wapato, WA, opens at 12
Provisions Restaurant & Market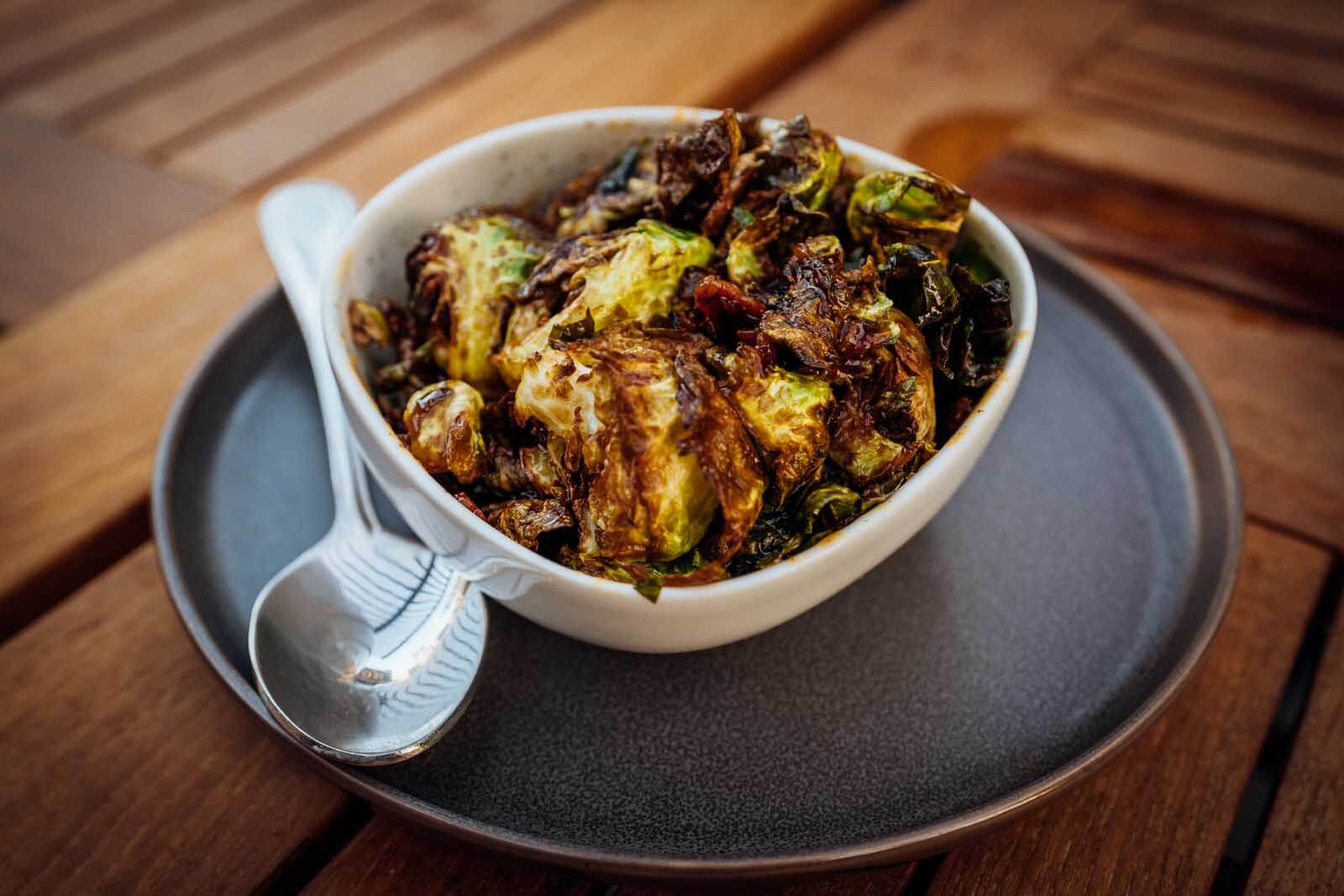 Another amazing place to eat on the outskirts of downtown Yakima is Provisions Restaurant & Market. Whether you're coming in for a sit down meal or just popping in for lunch to make an incredible salad at their salad bar you can't go wrong. The chef here knows what she's doing to bring you a Pacific Northwest-inspired meal with a lasting impression.
2710 Terrace Heights Dr, Yakima, WA, closes at 9
JJ's Birria & Antojitos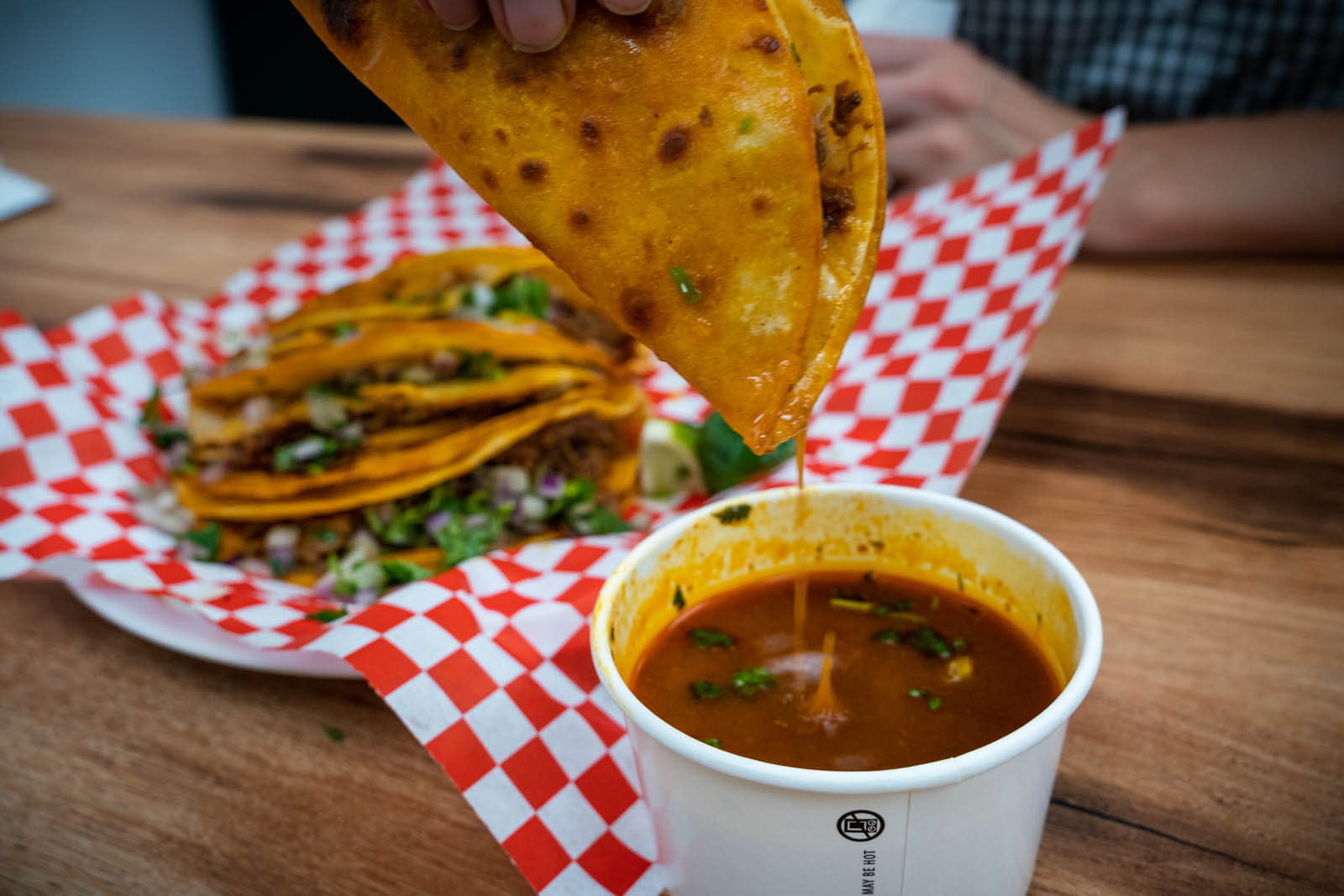 For incredible birria tacos with savory consome for dipping, you don't want to miss this local favorite. In addition to classic birria tacos, that you'll need to order a side of consome soup for dipping, JJ's is well known for their birria ramen which is their consome soup with ramen noodles!
They also have other menu items, but if you know you know, birria is where it's at and they claim to have the best in the PNW! We have to say, we've had a lot of birria and they were top-notch.
1412 S 3rd Ave, Yakima, WA, opens at 10 AM
Los Hernandez Tamales
For incredible tamales, you won't want to miss this spot in Union Gap, just a short drive from Yakima. These James Beard Award-winning tamales are made with love using their family recipe using only the best quality, locally sourced ingredients and even feature seasonal produce like asparagus paired with pepper jack cheese in their celebrated seasonal tamale flavors.
We had the pleasure of trying a few of their tamales at the Fresh Hop Ale Festival and were blown away. 10/10 recommend!
3706 Main Street, Union Gap, WA opens at 11 AM
All the Nature
One of the best things to do in Yakima Valley, Washington is to take full advantage of all the amazing nature activities there are to do in the region. From the Cascade mountains, driving on scenic passes, camping, to river rafting there is a ton of amazing things to explore in the region.
Chinook Pass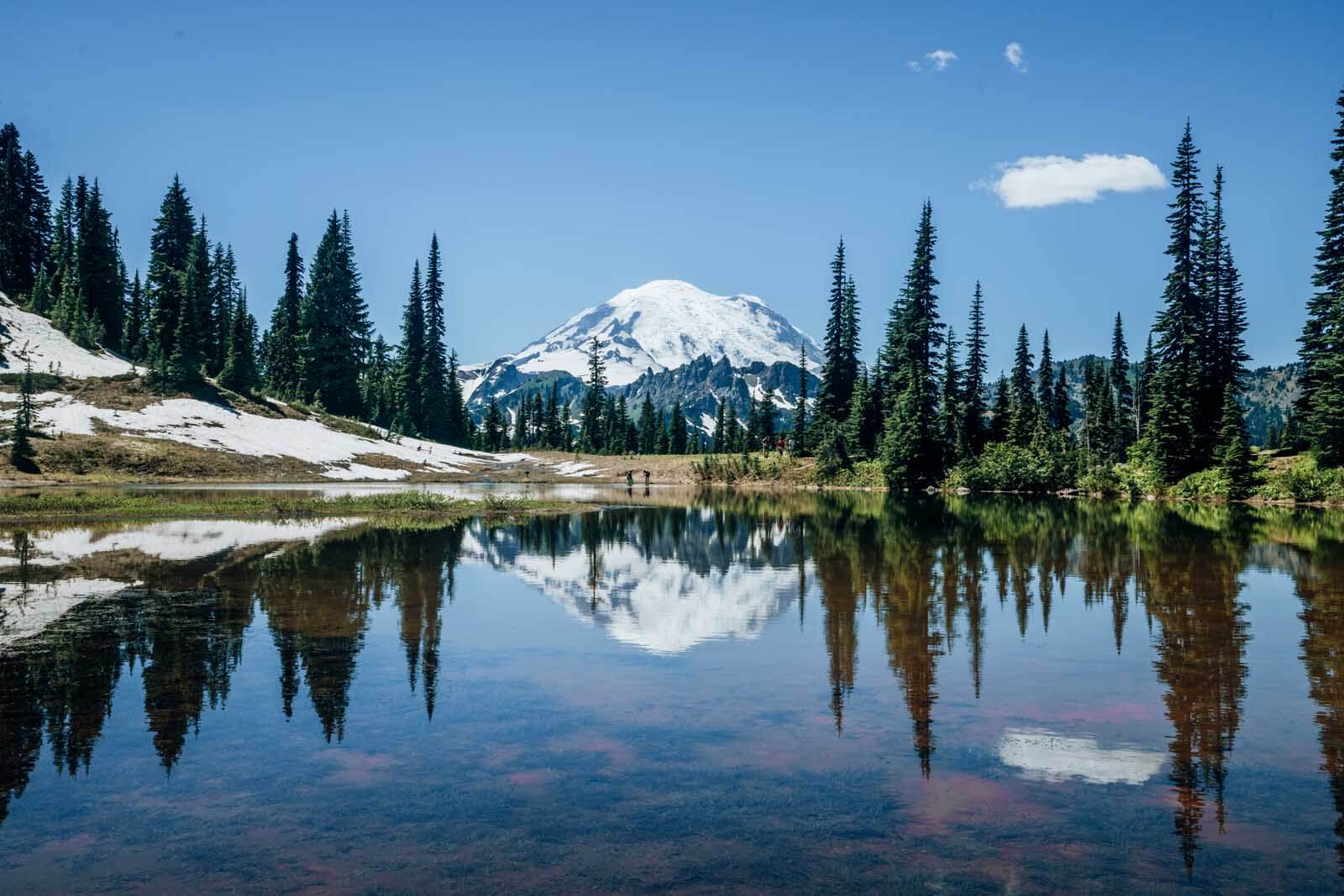 One of the best things to do in Yakima Valley if you want to get a taste of the Cascades is drive out to Chinook Pass. This scenic drive takes you through the Cascades and passes through the east entrance to Mt. Rainer National Park.
You can stop and take photos up close of Mt. Rainer from the incredible scenic stop. You can start in Naches on Rt. 410 and take it all the way to White Pass Scenic Byway where you can bring yourself back to Yakima Valley at the end of the day.
White Pass Scenic Byway
Another amazing drive offering beautiful views of Mt. Rainer from a scenic stop is White Pass Scenic Byway and one of the best things to do in Yakima Valley if you're looking to get a taste of the Cascades. Located on US 12, we recommend hopping onto White Pass from Chinook Pass where Rt. 410 and US 12 intersect.
Mount Rainier National Park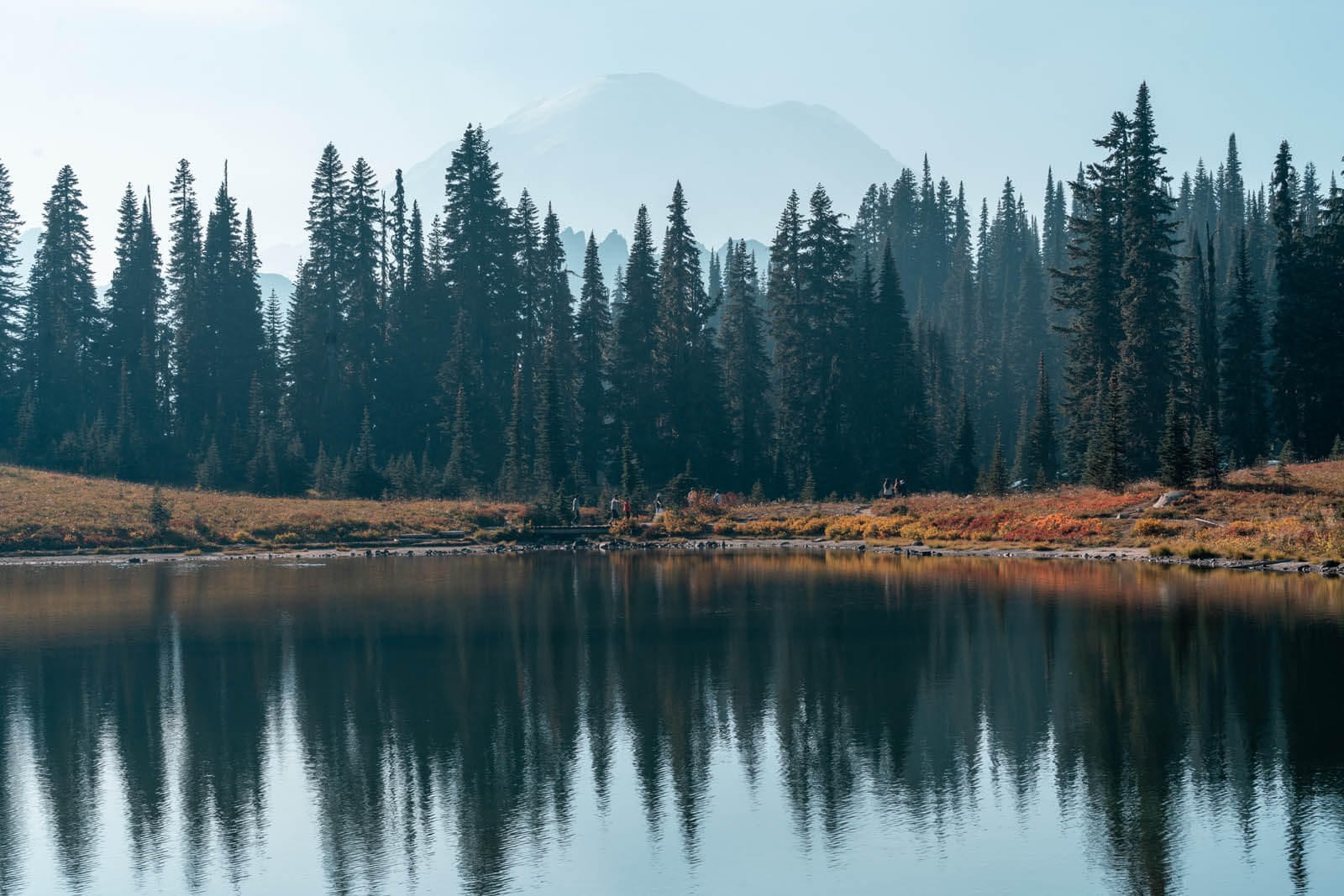 Without a doubt, one of the best things to do in Yakima Valley is visit Mount Rainier National Park. Driving on Chinook Pass, you can easily do a few shorter hikes to make an epic day trip including the Sheep Lake Trail (3.6 miles out-and-back) popular among families and those with dogs too!
There are camping options around the lake too or you can head back and visit Lake Tipsoo and Little Lake Tipsoo for a few more short hikes that offer stunning views of Mt. Rainier in the backdrop.
For accessing this part of the park head to the parking lot at the Sheep Lake and Sourdough Gap Trailhead. Near the restrooms, you can start the Sheep Lake Trail following it to the right along the ridgeline. There is a trail map at the parking lot too for reference.
Tieton Nature Trail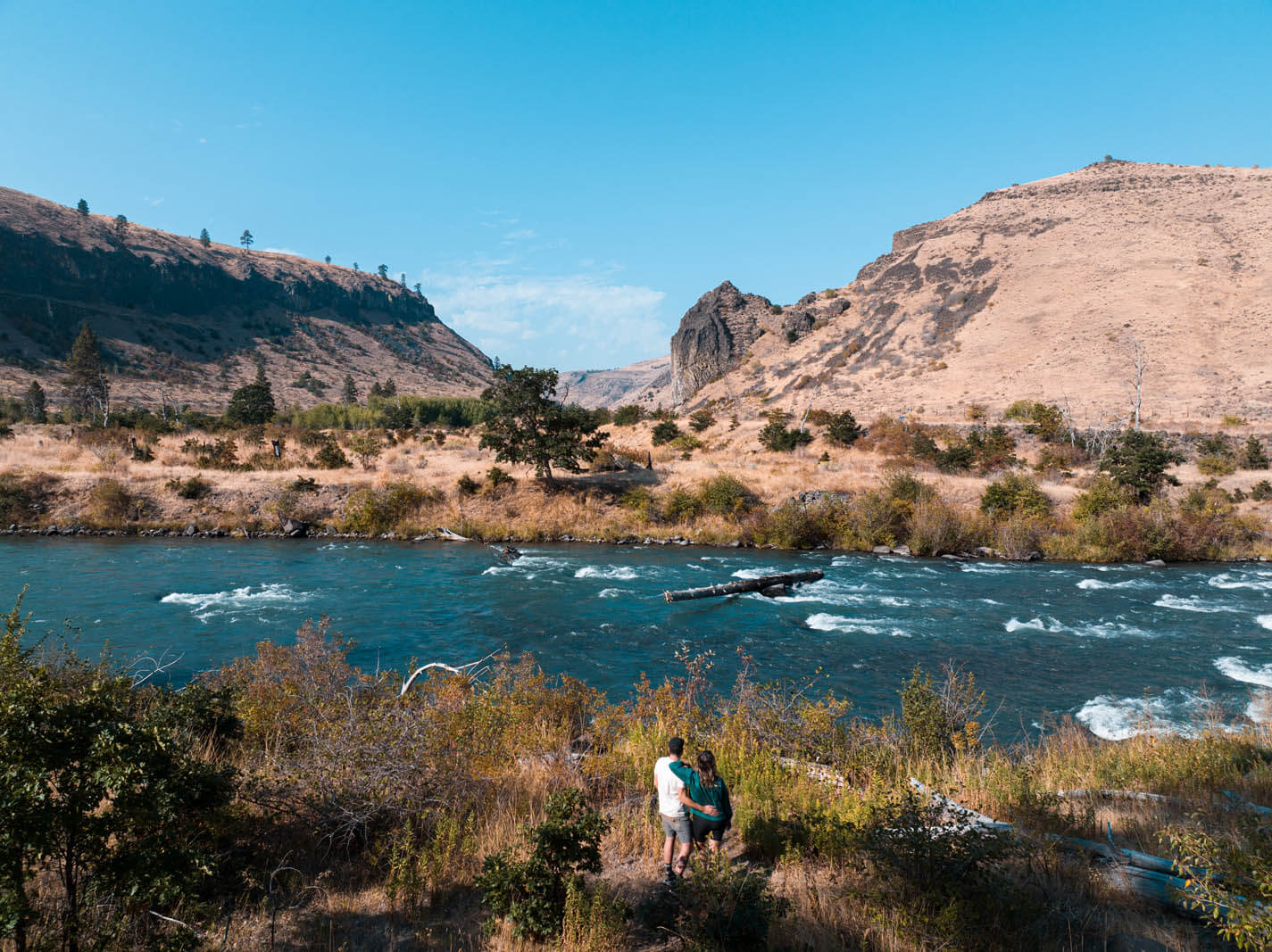 For a beautiful, scenic hike that's not too strenuous consider hiking along the Tieton River Nature Trail in Yakima Valley. The trail follows the Tieton River in the Tieton River Canyon and passes a few bridges along the way.
Along the way you can enjoy views of rock climbers on the rocks above on the rocky cliffs above and beautiful flora and fauna and unique landscape. You may even see a golden eagle along the way. If you're wanting to see elk, be sure to pay a visit to the Oak Creek Wildlife Area which has an elk feeding station and is one of the best places to spot elk on the west coast.
The hike is serene, we walked to the first suspension bridge and turned back, but you could continue further if you have more time.
To start this hike, park at the small unmarked gravel parking lot at milepost 183.5 on Highway 12 (directly across from Oak Creek Wildlife Area). You'll walk across the bridge to access the gate where the trail begins.
Please brush up on what to do in case you encounter a rattlesnake for safety as this area does have rattlesnakes in the area. We didn't see any, but it doesn't hurt to know general safety tips.
Camp at Elk Ridge Campground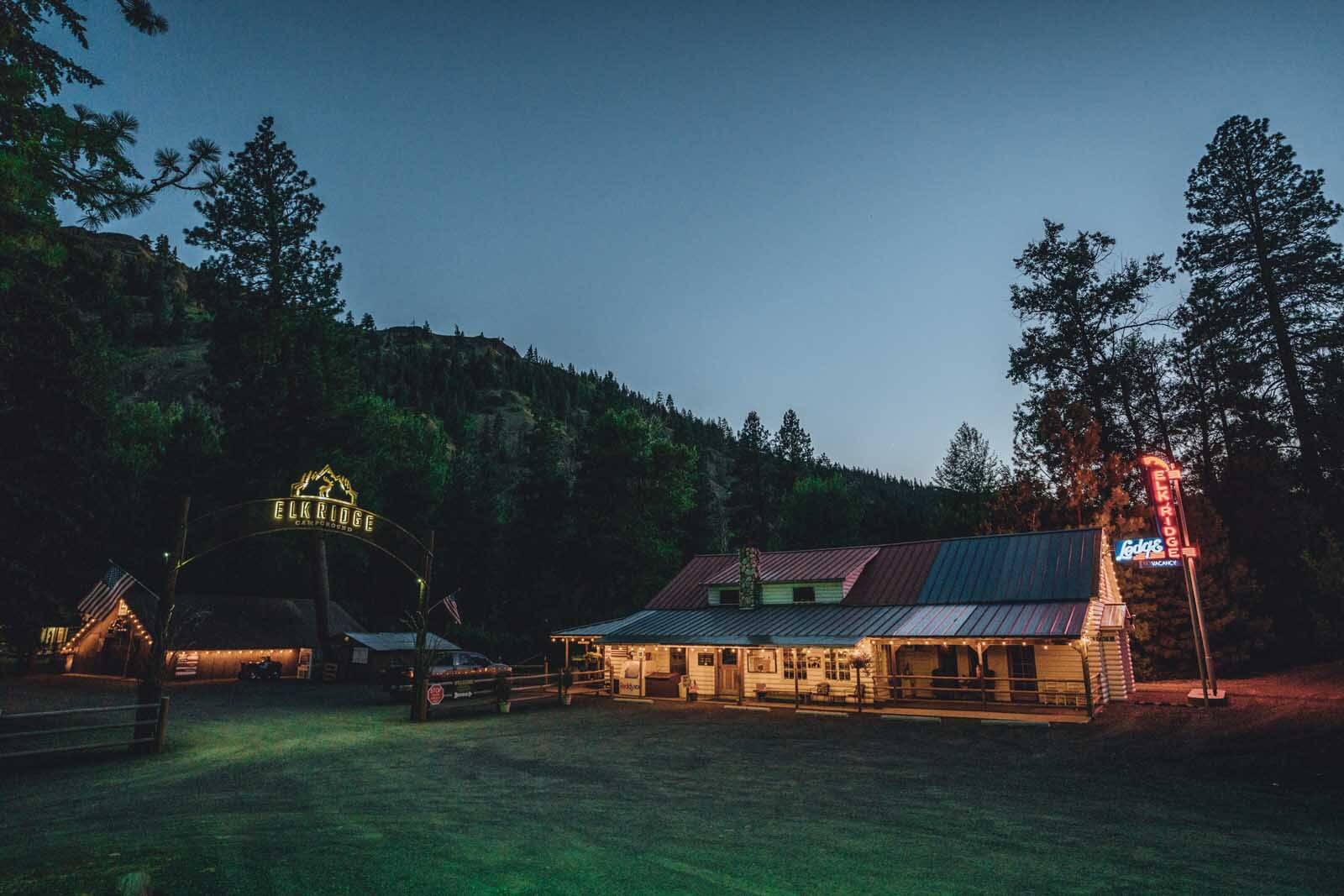 One of our favorite things to do in Yakima Valley was camping at Elk Ridge Campground in Naches. Bring your camper or rent one of their adorable and historical cabins located along the river next to the mountains for the ultimate peaceful escape. There's no cell service out here so this is the perfect excuse to disconnect and enjoy nature.
One of our favorite parts about staying here would be the owners, Tim and Julie. Both are amazing people who want to help make memories for families visiting their campground. From the garage cinema with fresh popcorn to the releasing of the 'fireflies', to the history behind each of the cabins. You can't leave here without wanting to come back for more.
13880 WA-410, Naches, WA
Be sure to check out all the best cabins in Washington for more amazing getaway ideas!
---
Want to start a roadtrip from Seattle? You can easily do an RV rental in Seattle to start your journey! There are so many amazing places to visit nearby too including the scenic Columbia River Gorge in Oregon to make up the perfect PNW adventure road trip.
Raft on Yakima River Canyon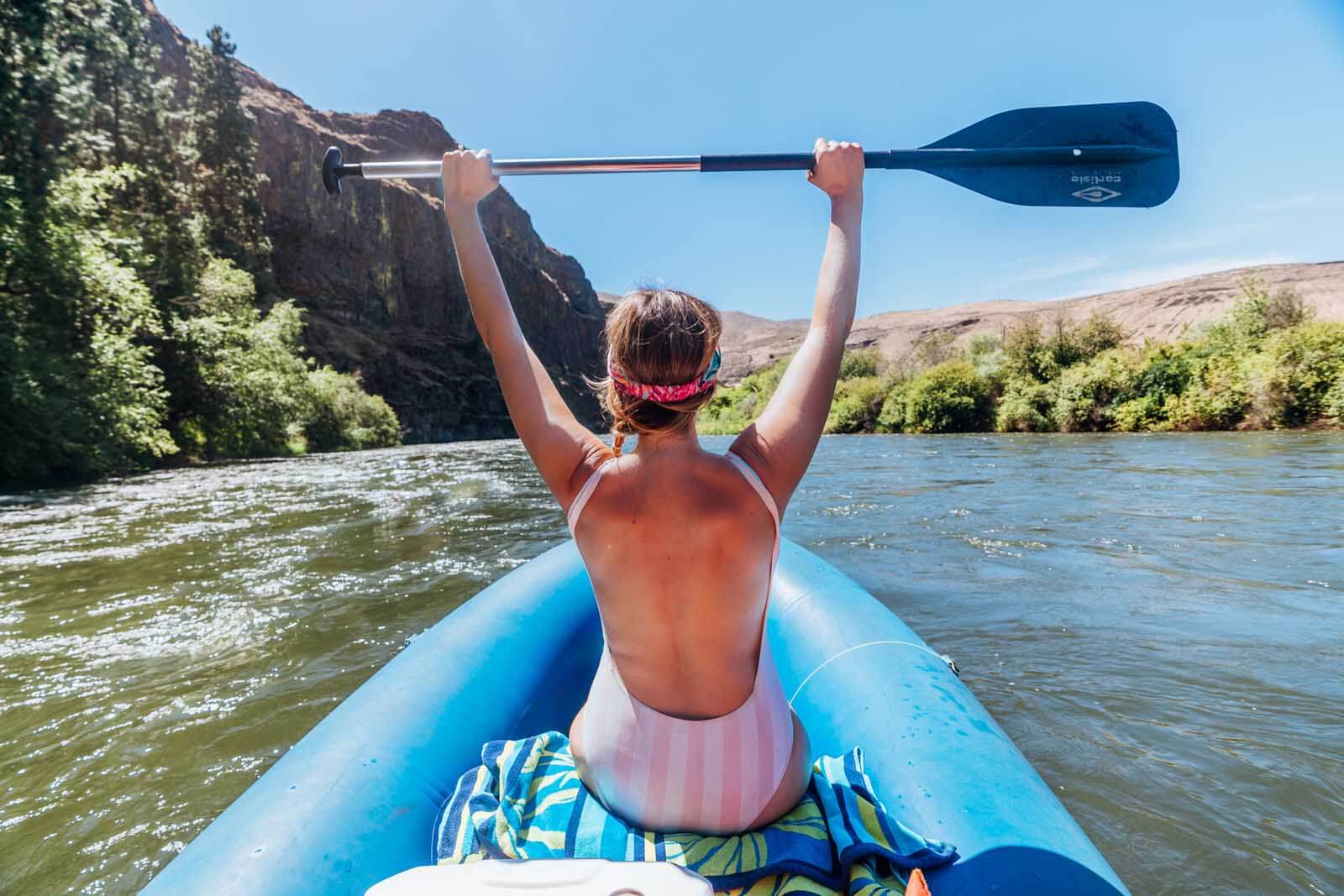 Another unforgettable thing to do in Yakima Valley is rafting down Yakima River Canyon in the summer. Rent or bring your own float to lazily drift down the river for 2-4 hours depending on how long you want to go for. Pack a lunch and bring some friends to tether your raft to and enjoy the gorgeous canyon views and the refreshing chilly river water perfect for a hot summer day.
If you need to rent a raft like we did we recommend Red's Fly Shop. They not only rent durable rafts for your party but also will come pick you up and return you to your car at the end of your float.
If you choose to do this on your own you will need to arrange for a way to get back to your car at the end of your float.
Red's Fly Shop: (509) 933-2300 4706 WA-821, Ellensburg, WA, closes at 5 pm
Hike Around Naches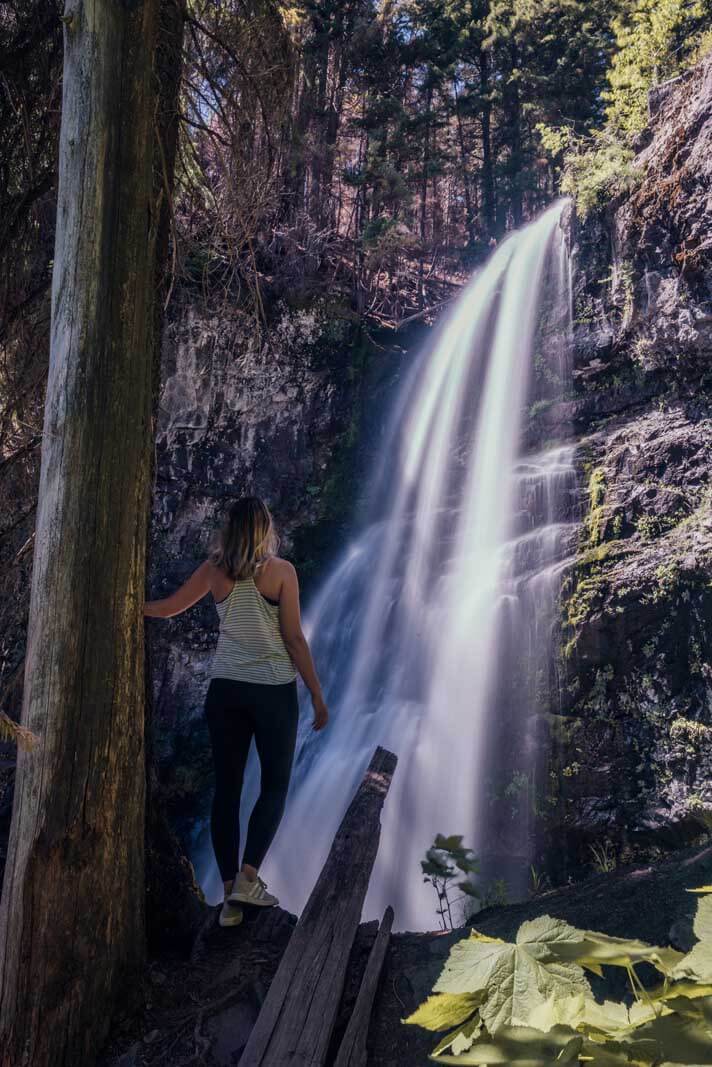 Another one of the best things to do in Yakima Valley in the outdoors is hike around Naches. We did some exploring on our way doing the Chinook Pass in the Wenatchee National Forest including the Union Creek Falls hike. While we only sampled the hikes there are to offer in this area we recommend checking out all the best hikes in Naches for your trip.
Visit the Lavender Fields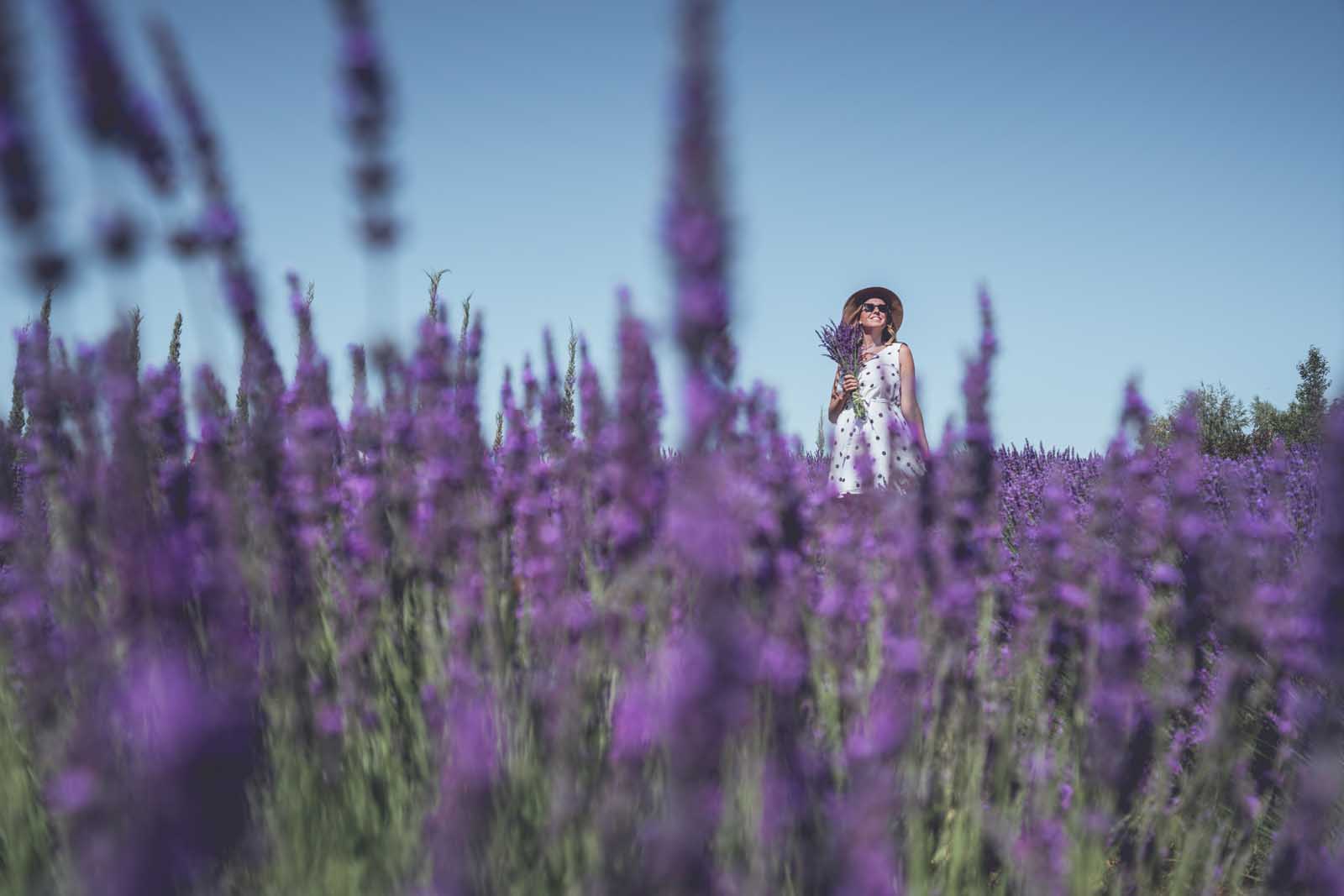 More of a thing to do in Yakima Valley in the summer months but worth mentioning are the lavender fields. We had no idea lavender would be growing here and were pleasantly surprised when we went to Selah Ridge Lavender Farm and J Bell Cellars and Lavender Farm to frolic around the beautiful scented air and purple blooms. As mentioned earlier, J Bell Cellars and Lavender Farm also has a tasting room too for the best of both worlds!
Pick Your Own Fruit
Another one of the best things to do in Yakima Valley in the summer is visit the different fruit farms and orchards and pick your own. There's no better way to get your food than fresh from the source on the farm and you can do that in plenty of places near Yakima. We have never had such fresh tasting and amazing fruit than we did during our trip to Yakima Valley.
Fruit Place at Barrett Orchards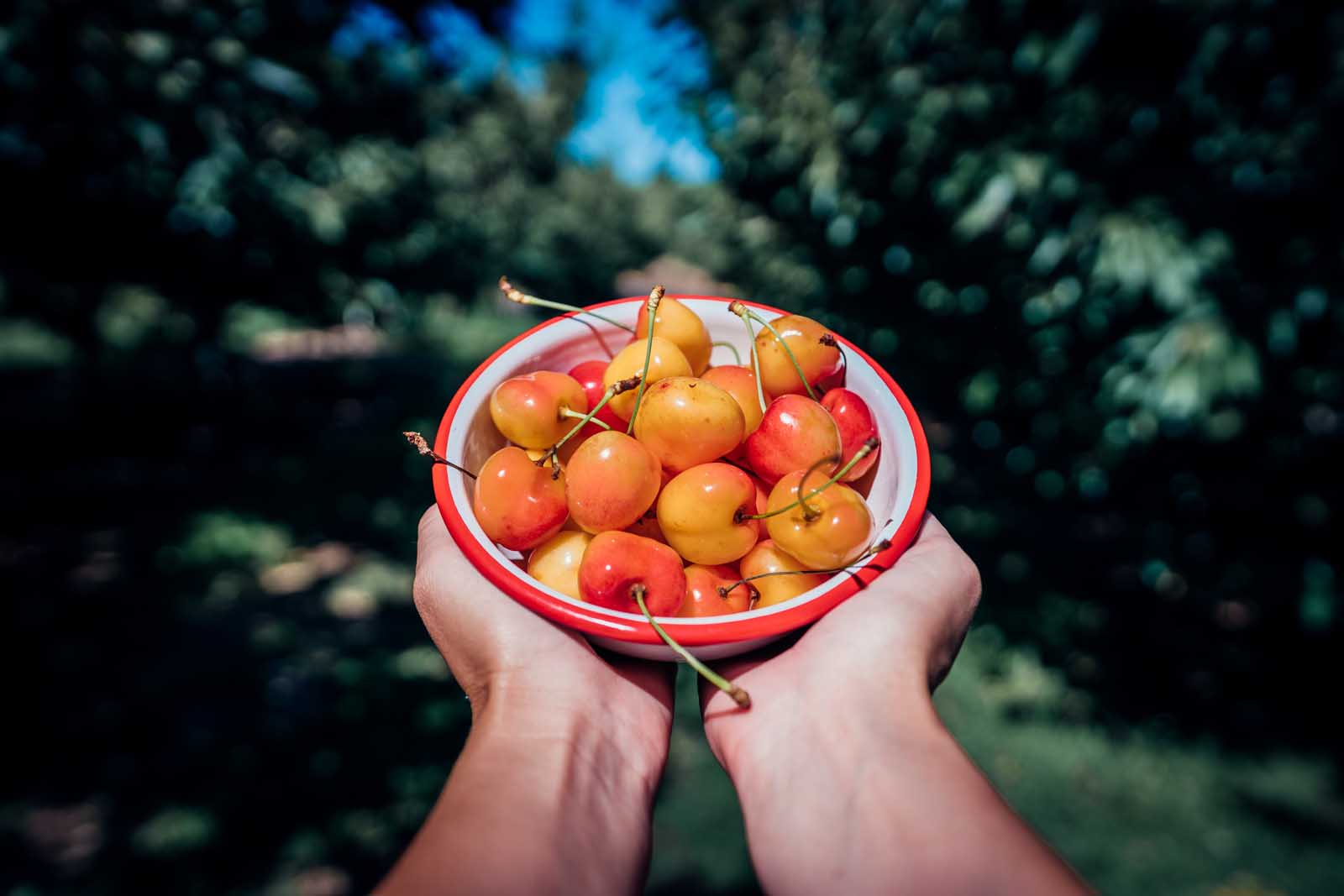 This is the perfect thing to do in Yakima Valley if you're looking for fresh cherries, apricots, pears, apples, nectarines, or whatever fruit are in season during your visit. If you don't want to pick your own you can just head to their gift shop where you can buy whatever freshly picked produce they have to offer.
1209 Pecks Canyon Rd, Yakima, WA, closes at 6
Ahtanum Berry Patch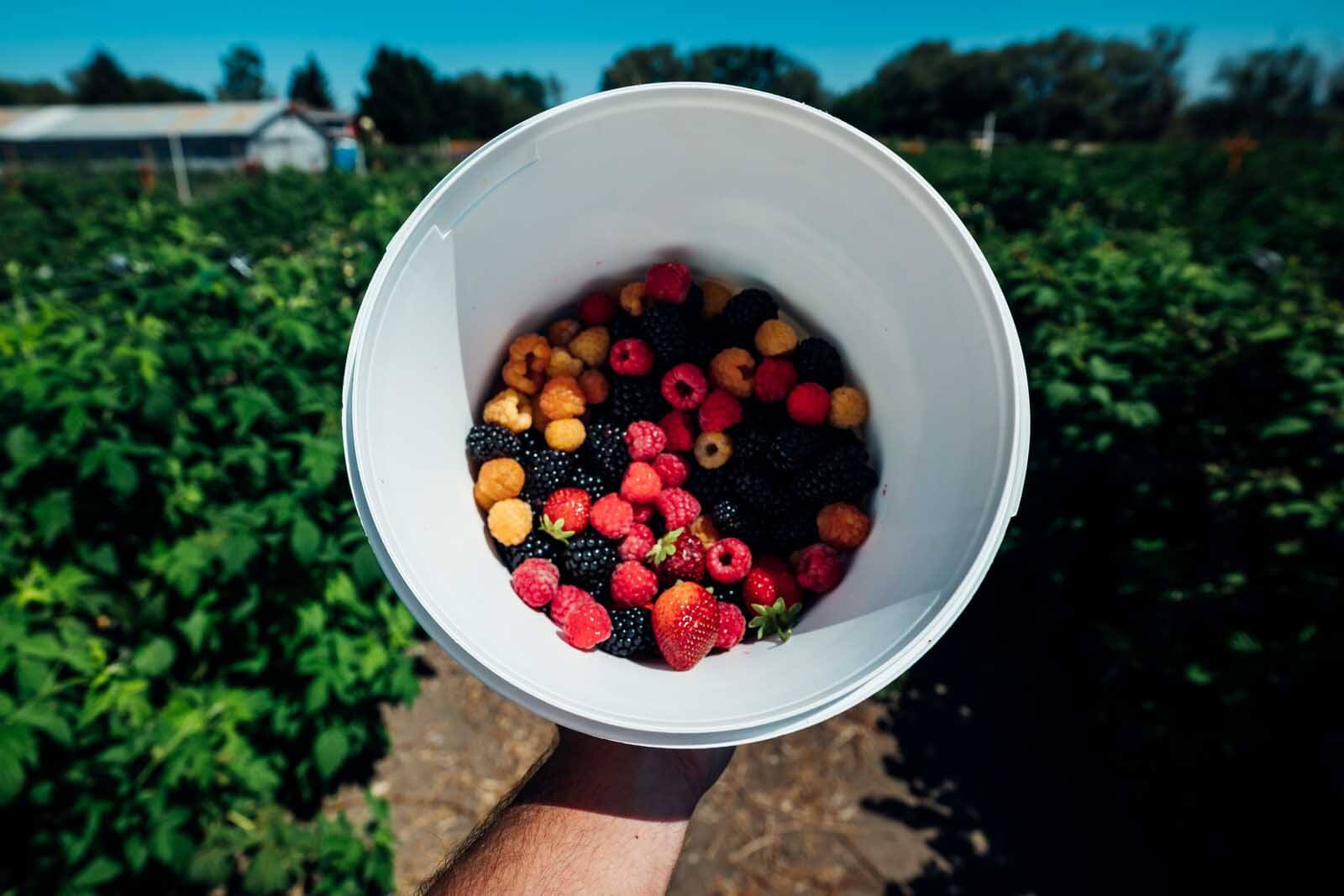 Another amazing thing to do in Yakima Valley if you want fresh fruit would be visiting Ahtanum Berry Patch. This family welcomes visitors to grab a bucket and pick fresh berries. During our visit we were able to pick the most delicious and mouthwatering blackberries and raspberries in several different varieties. They also sell tasty pastries made with their berries that are a must to try as well! We loved the blackberry cinnamon bun and the raspberry coconut oat bar!
2811 S 74th Ave, Yakima, WA, call ahead (509) 731-4094
Thompson's Farm and Market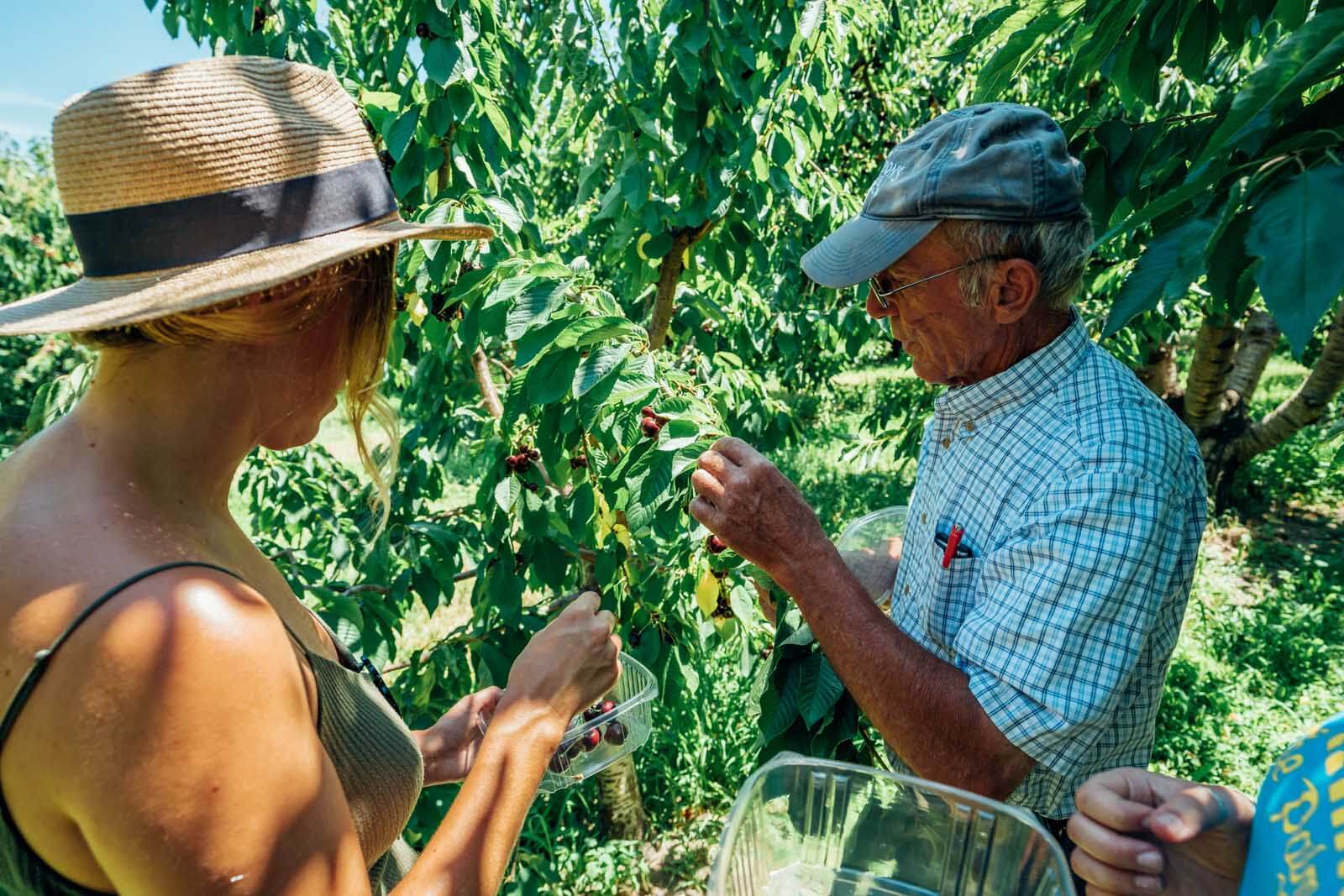 Thompson's Farm is more than just a place to get your fresh fruit straight from the source. This is one of the best things to do in Yakima Valley in the fall as well where Thompson's Farm turns into a fall harvest hangout with pumpkin canon blasters, games for the kids, and a hangout for the entire family. Don't miss their roadside shop either with their fresh fruit in season, gifts, and treats!
9950 US-12, Naches, WA, closes at 5
Explore Downtown Yakima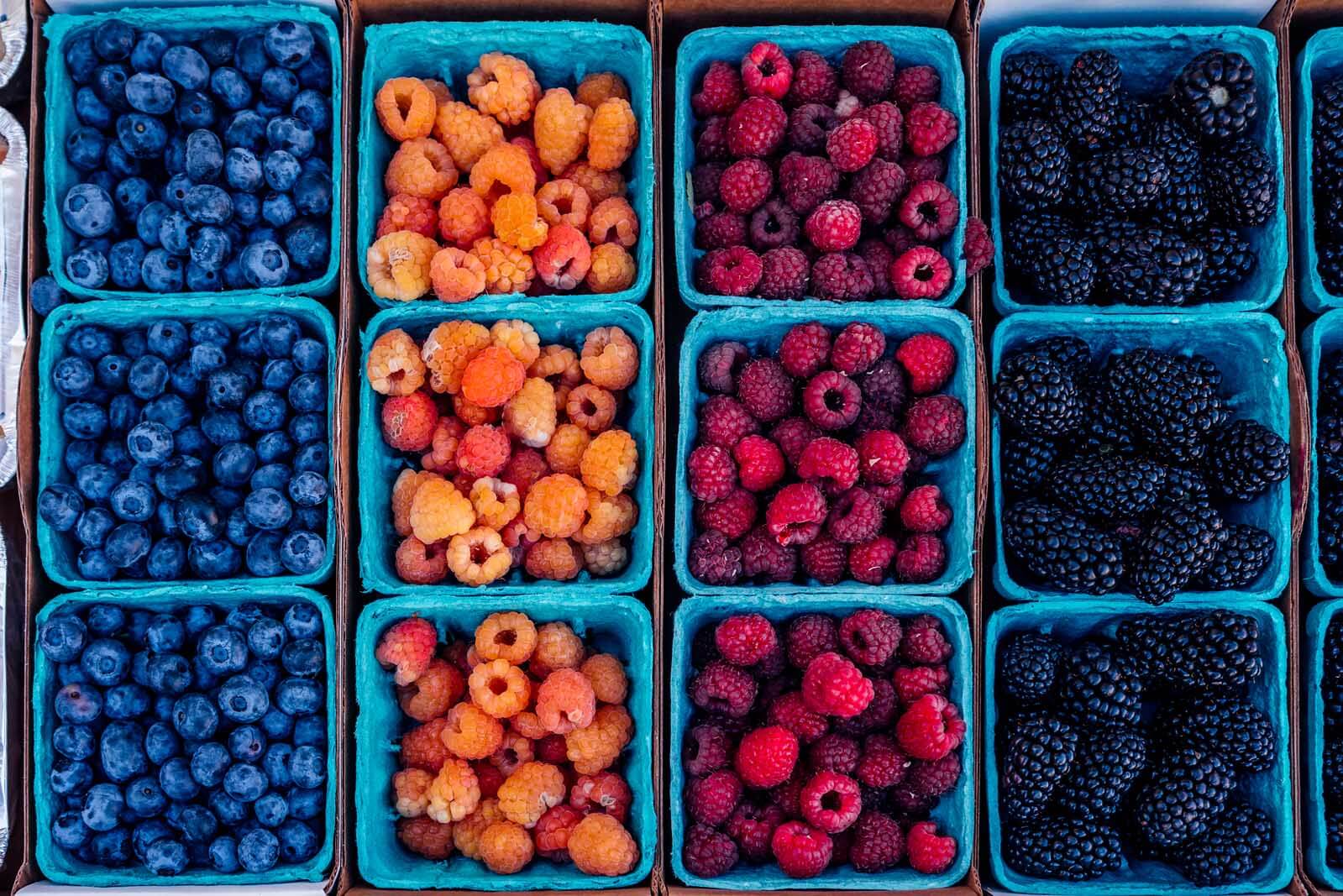 One of the best things to do in Yakima Valley is actually explore downtown Yakima! Besides offering tons of great restaurants mentioned above you can enjoy this amazing and historical downtown by visiting the Sunday morning Downtown Yakima Farmer's Market and sample different food and snacks from the local vendors and farmers.
There's also more tasting rooms and places to get a drink. We honestly recommend just walking around and enjoying the amazing old architecture in the city.
Where to Stay in Yakima Valley
Hotel Maison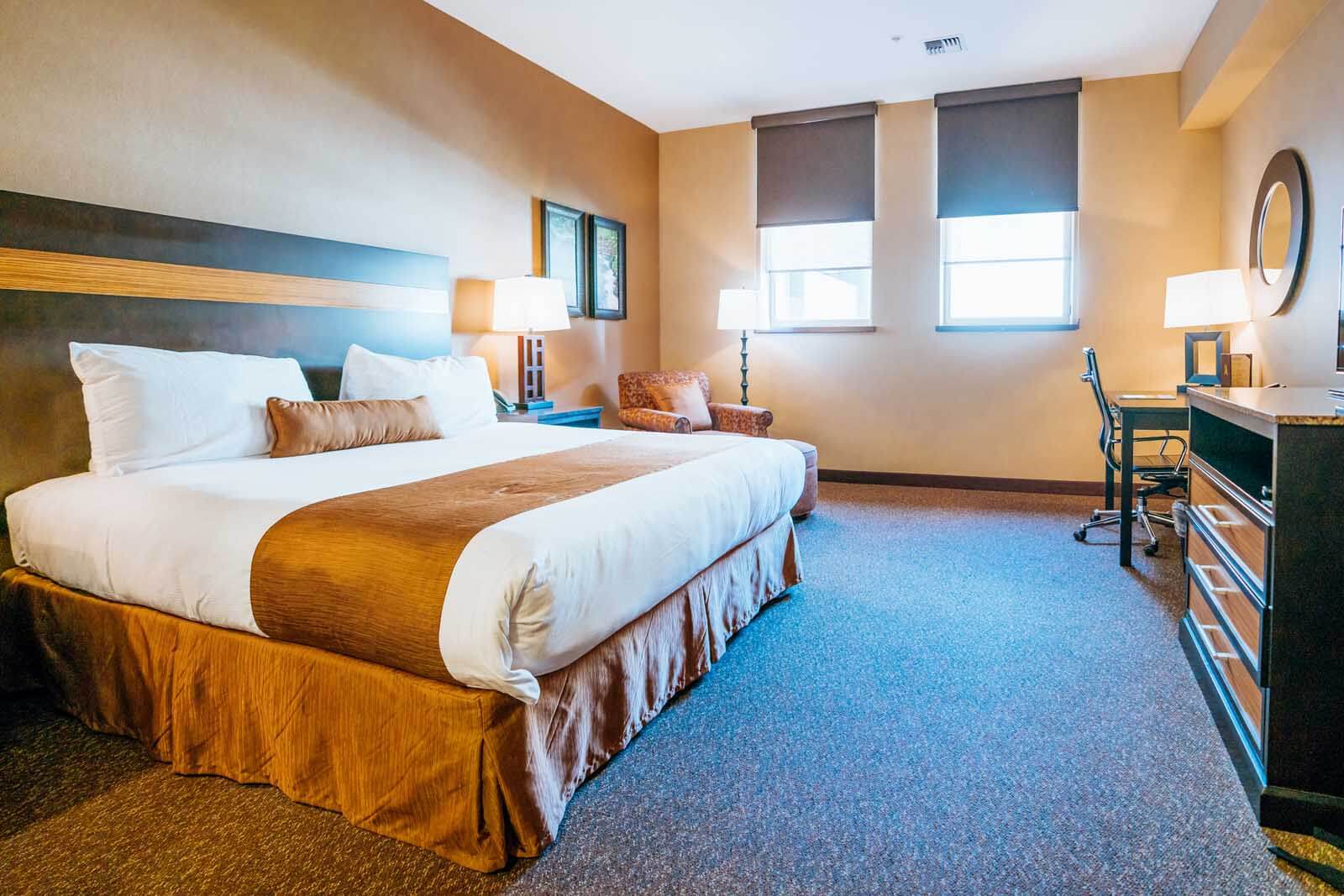 This hotel is an amazing choice for where to stay and a great central point for exploring all the best things to do in Yakima Valley. Located in downtown Yakima, the hotel is located in a historic old building that was once the Free Mason building. The rooms are spacious and comfortable and it includes a continental breakfast each morning next to the lobby as well as a complimentary wine tasting. Parking is at an additional fee and there is a free fitness center on site.
Book Now | Compare Prices for Later | Read Trip Advisor Reviews
---
Elk Ridge Campground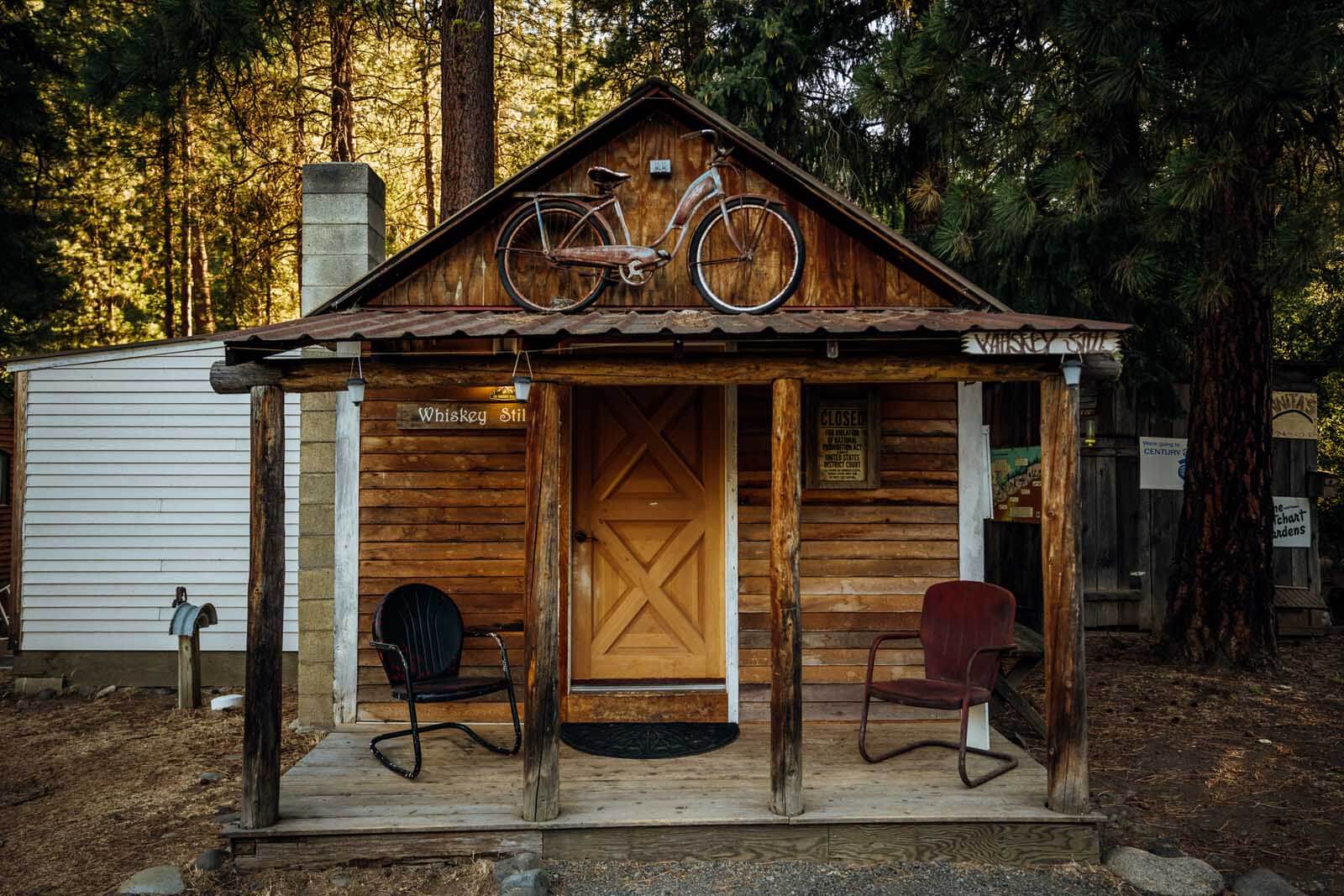 This is our pick for where to stay if you're looking to do camping, road trip, or want to be close to the mountains and nature things to do in Yakima Valley. The cabins each have their own kitchen or kitchenette as well as a living space and bed, most sleep 4 people while a few sleep up to 6. There is a shared bathroom that is kept very clean daily. You can also park your RV here or if you 're traveling with a large group you can rent out the lodge that can sleep up to 10 adults and an additional 12 kids with multiple bathrooms and a full kitchen. There's even a spa on site!
Note: weekends in summer need to be booked in advance, however if there's a chance there will be an opening in space they will call and let you know. Wedding parties often book up the entire lodge on summer weekends, however weekdays usually have plenty of openings. Call or email to check availability and/or book (509) 658-2093 or [email protected]
---
Need Help?
If you find yourself in Yakima Valley and have any questions or are looking for any maps be sure to stop by the Visitor Center! They are a wealth of knowledge and even have wine tasting and a shop to buy souvenirs.
101 N Fair Ave, Yakima, WA, closes at 5 pm
---
Our visit to Yakima Valley was in partnership with Visit Yakima. Everything mentioned in this article were places we experienced and as always, all opinions are our own.
---
Liked this post about all the best things to do in Yakima Valley? Bookmark for later or share the love below on Pinterest!