Located on the northern part of Kyushu Island in Japan rests the city of Fukuoka. Fukuoka isn't on most people's itineraries for Japan, as a matter of fact, we would have never visited if it weren't the easiest and quickest place to go for our visa run from South Korea. But after spending a long weekend in this small, clean, beautiful city we grew to love what Fukuoka had to offer. If you are planning a trip to Japan soon you may want to consider Fukuoka for a great two day trip. Check out our list of best things to do in Fukuoka, Japan.
Shop Until you Drop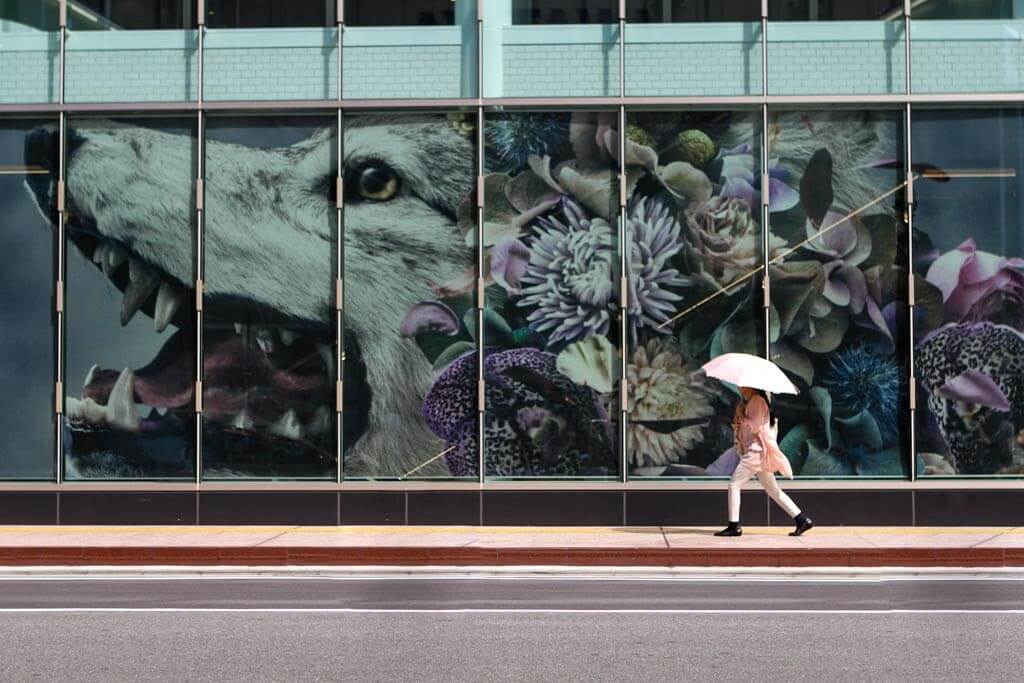 Fukuoka has some great shopping areas throughout the city. Our two favorite were Canal City Hakata and the Tenjin area. Canal City is a giant multi level mall full of stores, restaurants, and entertainment options. You can literally get lost there. Tenjin offers everything from high end departments stores to H&M, Apple, and Uniqlo. We really loved this area for all the shopping and the great food selection. You can also check out the shops in Tenjin Underground Shopping Area. Be careful though, you can do some serious damage here.
Honorable mention goes to Daiso. Daiso is a dollar store that offers crazy, cute, quirky, and every day items. This is the perfect place to grab a few gifts or souvenirs. Japan's Daiso has a much better selection of products over Korea's Daiso locations.
Visit Shrines and Temples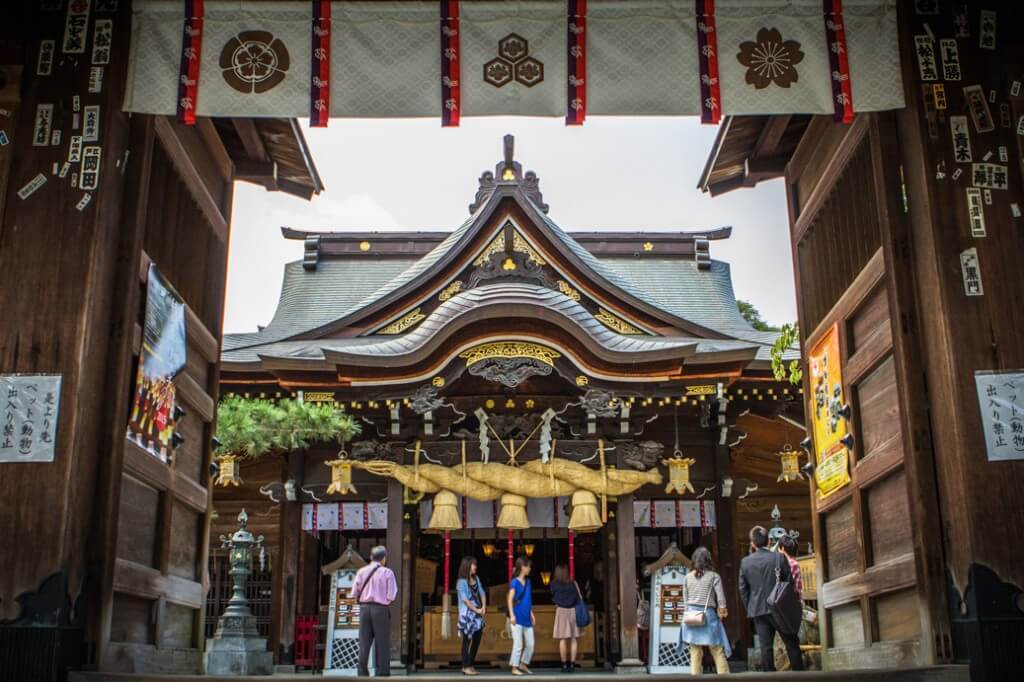 There are shrines and temples scattered all throughout the city. The easiest one to access is Kushida Shrine from the end of Kawabata Shopping Arcade. Make sure you get your fortune while you're there! We also loved Tochoji Temple and petting all the cats at Shofukuji Temple! All of these are within a 15 minute walking distance from the Tenjin area.
Peek at the Castle Ruins
I'll start by saying the Castle Ruins were not our favorite attraction, the castle itself was completely torn down. You can see a few ruined walls and walk the grounds. You will get a nice walk with a view of Fukuoka. It is said to be a beautiful place to visit during the cherry blossom season. We were there in the fall and quickly walked through it. If you have time, it's worth checking out for yourself.
Stroll around Ohori Park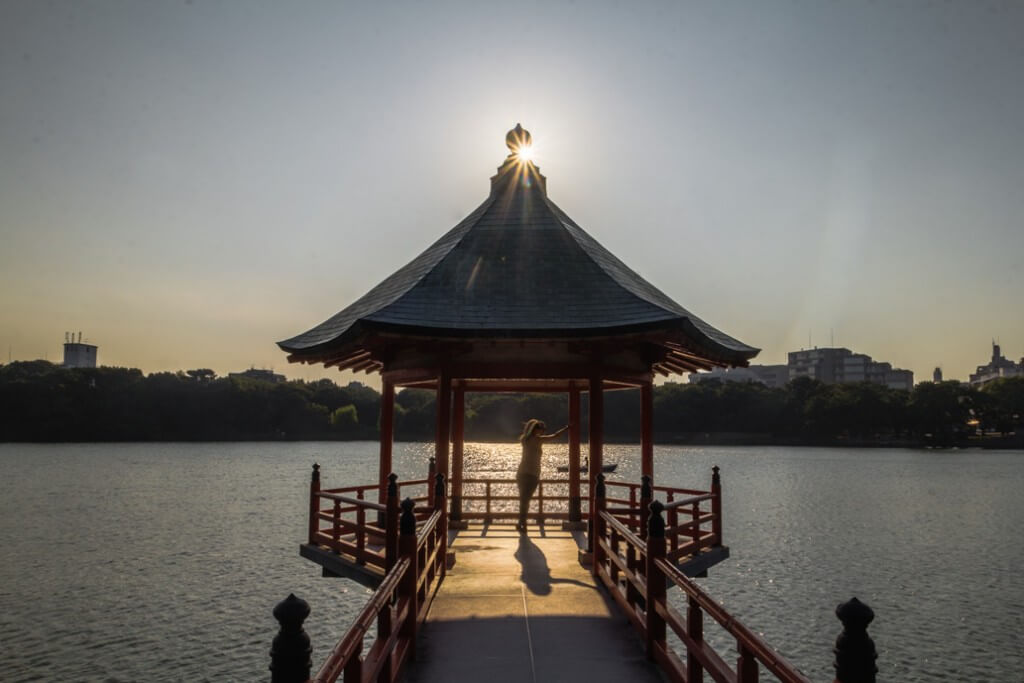 Ohori Park is located right next to the Castle Ruins and is a peaceful place to take a walk or sit and rest along the lake watching giant koi and turtles everywhere. You can also rent a swan boat if you're feeling frisky. If you like to exercise you may also find yourself enjoying the running track around the entire park.
Fukuoka Tower and Momochi Beach
Check out Fukuoka's seaside by walking down the beach and grabbing a drink or a meal at Marizon right on the water. You would have to be blind to not see Fukuoka Tower, the tallest building in Fukouka right on the water. There is a viewing deck you can check out to get a great view of the city or just visit for a quick peek. Right next to Fukouka Tower is also RoboSquare, a free museum (room) full of robots you can play with.
Visit an Arcade
Play some fun Japanese arcade games during your visit! We could have wasted a lot of money and time in these. Scott was able to win me two prizes which was pretty neat! The arcades are really fun and have great prizes that you don't find in your average arcade back at home. You can find these arcades in all the of the malls or shopping areas. They are everywhere and it's worth checking out!
Eat Food until you are going to explode
HOLY HEAVENS were our taste buds blown away by Japanese food. We were obsessed with ramen and ate it twice every day. Try eating at famous spots like Ichiran where you order from a machine and sit at a closed off stall, it's a fun experience. Or enjoy the garlic heaven and tonkatsu broth at Ippudo. But really, you can't go wrong eating ramen about anywhere in the city. Take advantage of eating sushi while you're in Japan! Our favorite spot was an inexpensive sushi belt (revolving sushi) restaurant that we visited three times over our long weekend! And our last recommendation, although I could go on for days about the food, would be Motsunabae. This was recommended to us by a local. Don't read what it is, just be adventurous and try this dish. The meat is cooked in a soup in a hot pot in front of you with vegetables, after it cooks for awhile the flavors get more rich, then you get to eat the udon noodles! It's really good!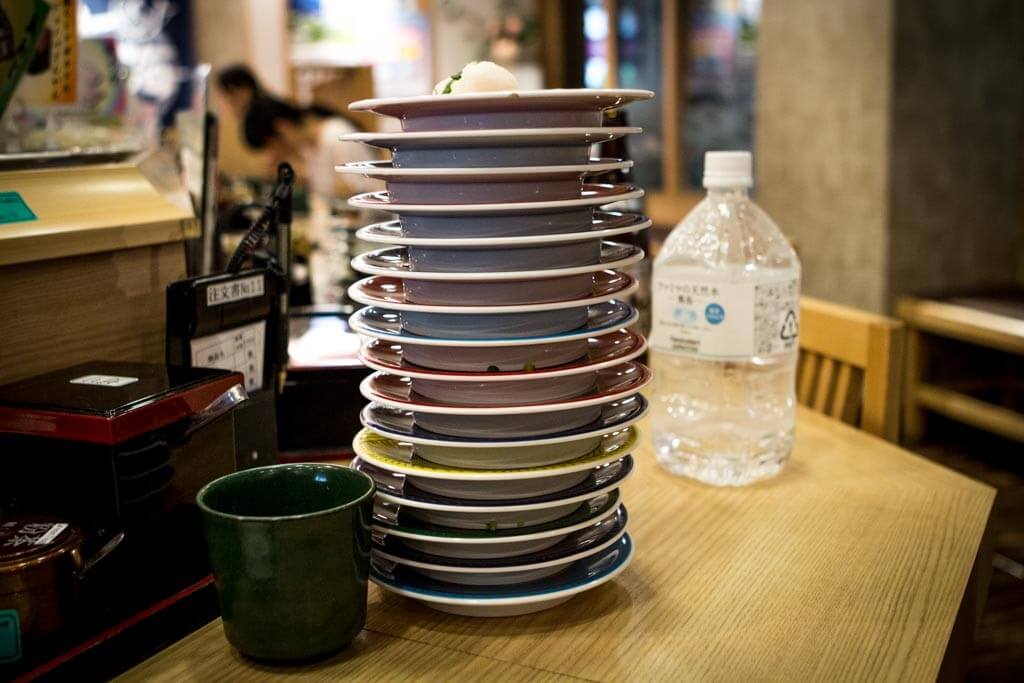 If you're on a super tight budget, even convenience store food is above average here. Japan is serious about their food, even if it is from a 7 eleven.
Fukuoka has got it going on. Whether you enjoy eating, shopping, sightseeing, or the whole works then you're going to have a great time. Fukuoka got us pretty antsy to see more of Japan!
To see more of our Fukuoka visit check out our Youtube channel!
Have any tips to add about Fukuoka? Add em in the comments below.
If you liked this post, consider sharing it on Pinterest below!