There's plenty of things to do in Hongdae making it a popular hangout spot for young adults. Located near a few of Seoul's colleges makes Hongdae the mecca of nightlife, shopping, cafes, and activities. You can spend multiple days exploring the area and it's a great place to go whether you're visiting or living in Seoul.
Check our picks for the best things to do in Hongdae.
Food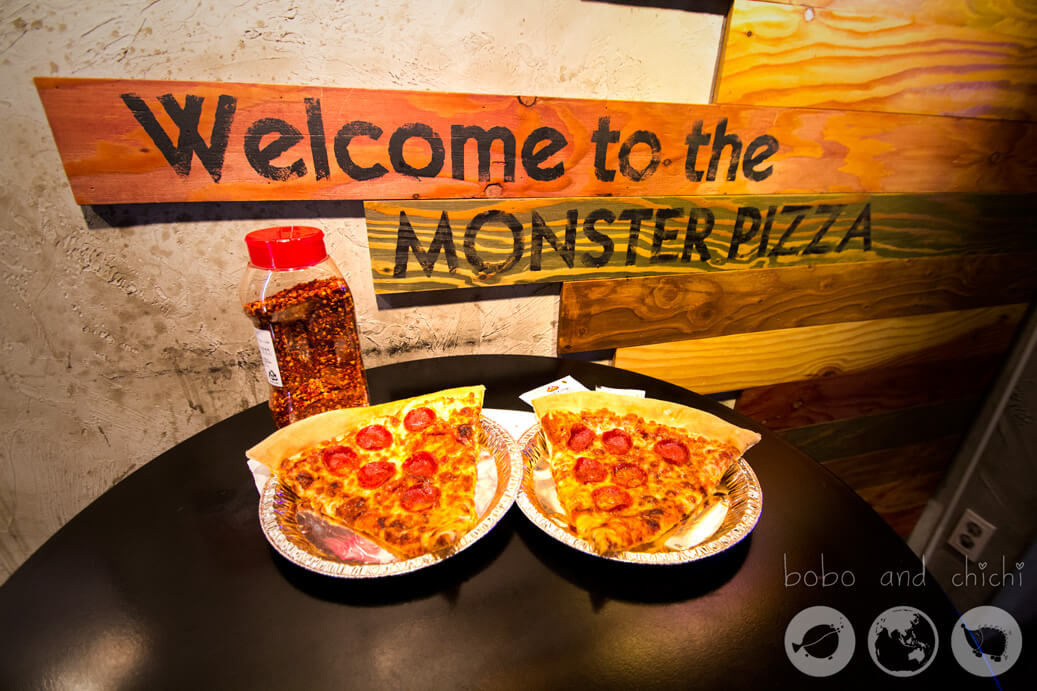 Eating is one of the best things to do in Hongdae! Being a popular night spot, there are tons of restaurants filling every corner of this place. Whether you are looking for western food or Korean food, you can find your fix here making it one of the best places to go in Seoul for some grub.
Our Picks
Burger B – delicious burger and beer restaurant. 363-28 Seogyo-dong, Mapo-gu, Seoul
HakataBunko – Japanese ramen with the famous Hakata tonkatsu broth. 93-28 Sangsu-dong, Mapo-gu, Seoul
Daknalda – Grilled chicken served with vegetables, rice cake, spicy sauce, and cheese restaurant with military inspired interior. 361-17 Seogyo-dong, Mapo-gu, Seoul
Monster Pizza– delicious night spot to get NY style pizza by the slice! 363-1 Seogyo-dong, Mapo-gu, Seoul
Shopping
From small $1 crazy sock stores, street vendors selling the latest trendy clothing, brands like Forever21 and H&M, local boutiques, and cosmetic stores, Hongdae's got it all.
We love buying kitchy, crazy socks here as well as visiting stores like 1300k who sell all kinds of fun novelty items, collectors items like Studio Ghibli or little figurines, and stationary throughout their three locations in Hongdae.
Our Picks
1300K – shop full of cute and quirky gifts including stationary, toys, fashion accessories, household items, and random gifts. 358-58 Seogyo-dong, Mapo-gu, Seoul
Style Nanda– Fashion clothing store featuring vintage clothing, famous brands, and their own label including their own cosmetic line. 335-21 Seogyo-dong, Mapo-gu, Seoul
Object -2 storey unique gift shop full of accessories and small gifts featuring local designers. 400-1 Seogyo-dong, Mapo-gu, Seoul
Artbox – cute stationary store full of fun gifts, household items, and cosmetics. 1 Wausan-ro 21-gil, Mapo-gu, Seoul
Activities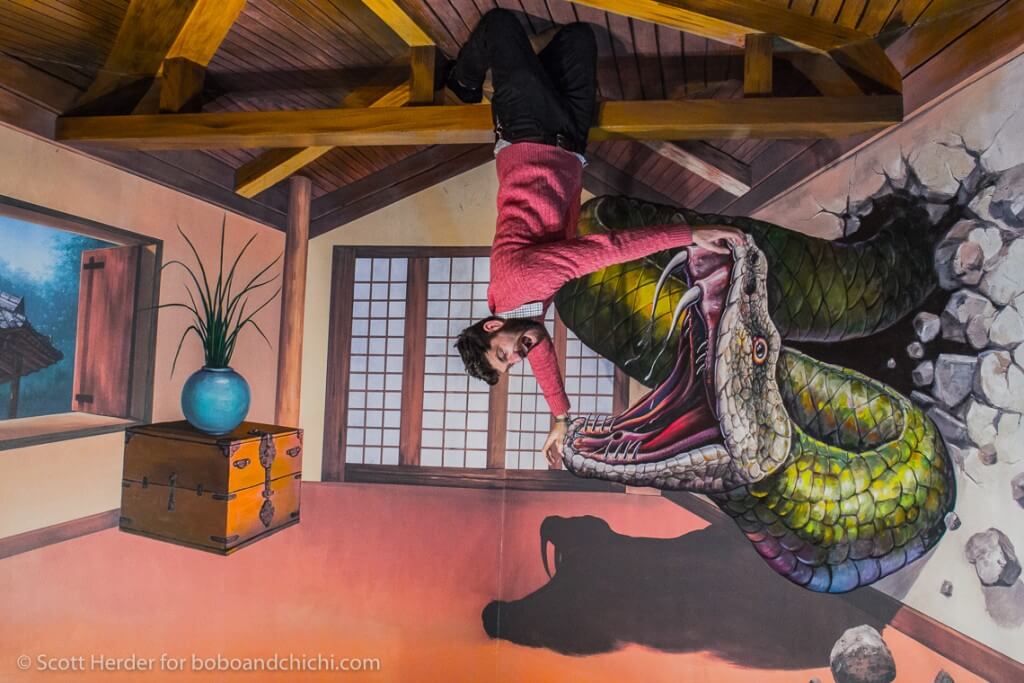 This area attracts people not only for food and shopping but because there are fun things to do in Hongdae as well besides eat and shop! Check out the latest movie at their CGV theater or watch street performers show off their talents. Maybe you want to show off your vocals at a fancy Noreabang (karaoke room).
Our Picks
Trick Eye Museum – Interactive museum where you pose with the paintings on the wall to look like you're a part of the art. 20, Hongik-ro 3-gil, Mapo-gu, Seoul
Get your discounted tickets to Trick Eye Museum here.
Nanta – Korean non-verbal musical performance about cooks preparing meals. B2F, 357-4, Seokyo-dong, Mapo-gu, Seoul
Get your discounted tickets to Nanta here.
Hongdae Street Art – A trip to Hongdae would be incomplete without admiring some of the street art in the area.
Cafes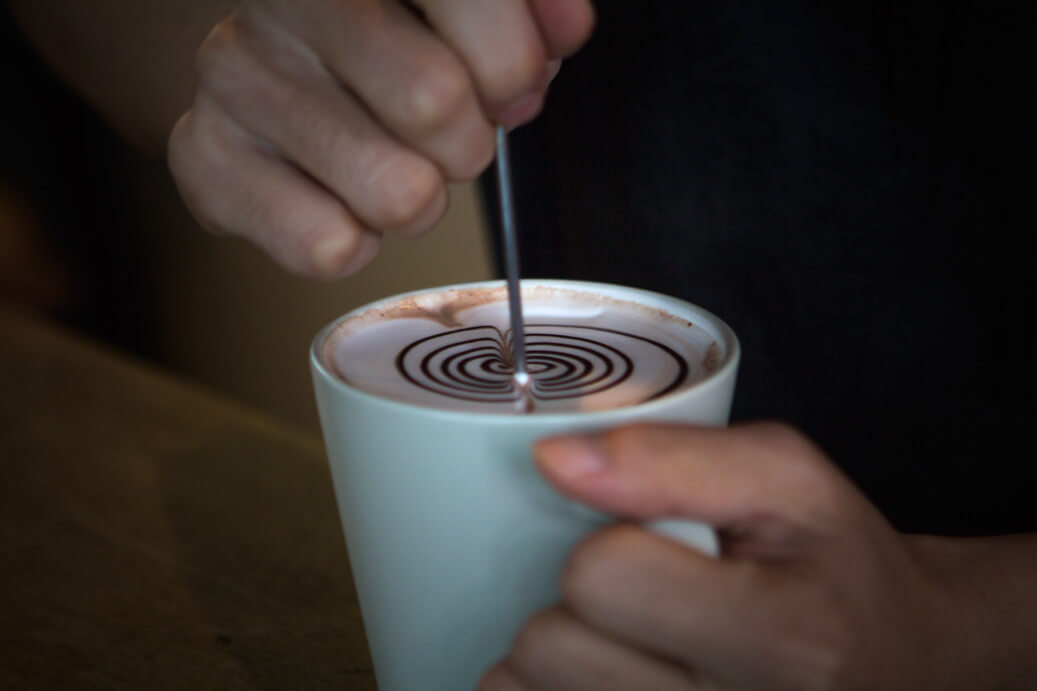 There are TONS of cafes spread throughout this college area. You can grab a cup of joe at any of the chain places like Tom N Tom's or Starbucks. Or check out one of the local cafes like Coffee Brown. There's even a Hello Kitty Cat café here where you can get a cute little kitty face on your latte!
Our Picks
Hello Kitty Café – Pink Hello Kitty themed cafe, need we say more? 364-14 Seogyo-dong, Mapo-gu, Seoul
Beans Brothers- A little bit of a walk from Hongdae, but worth the free refills on delicious hand poured coffee! 368-3, Hapjeong-Dong, Mapo-Gu, Seoul, South Korea
Coffee Brown – cafe located on the second floor right across from Hongik University
CaFace– Get a latte with your face printed on it! Sounds crazy, but this cafe is the latest craze in Seoul! Located inside the Trick Eye Museum – 20, Hongik-ro 3-gil, Mapo-gu, Seoul
Meerkat Cafe– If you can't get enough of the animal cafes then this one is for you! Full of meerkats, yes MEERKATS, arctic foxes, and even raccoons to make for a really unique cafe experience. – 364-3 Seogyo-dong, Mapo-gu
Thanks Nature Cafe – This is for anyone looking for a unique cafe experience involving animals! Forget cat and dog cafes, check out this sheep cafe which has become one of the most popular things to do in Hongdae! 486 Seogyo-dong, Mapo-gu
The Galapagos – Another animal themed cafe in Seoul to check out! Galapagos is unique because they don't have furry popular furry critters to hang out next to, instead they have tortoises, sugar gliders, and bearded dragons! 316-12 Sangsu-dong Mapo-gu
Nightlife
There are clubs, hofs, and bars a plenty in this college town. Since there are a few colleges nearby, nightlife goes hand in hand with the younger crowd. We aren't much for clubbing, but we do enjoy checking out some of the restaurants and bars that serve craft beer. If you want to find out more about clubs check out Trazy.
Our Picks
Queen's Head – considered one of the best microbrew pubs in Hongdae with a selection of German style brews! 407-16 Seogyo-dong, Mapo-gu
Oktoberfest- One of the original microbrews in Seoul and still popular today! 162-6 Donggyo-dong, Mapo-gu
Castle Praha- You can't miss the big castle in Hongdae serving up Czech beer and food. 395-19 Seogyo-dong, Mapo-gu
Where to Stay
Hotel The Designers Hongdae – This trendy hotel has cozy western style rooms and is located in the heart of Hongdae in between Hongkik and Hapjeong subway stations.
Marigold Hotel – Large, western standard rooms with chic restaurants and cafes in the lobby makes this centrally located hotel a great spot for anyone wanting to stay in the lively neighborhood of Hongdae!
Kimchee Guesthouse Hongdae – This hostel is perfect for the budget traveler coming in at around $25 a night for basic accommodation. Dorm rooms and private rooms are available and breakfast is included!
Places to check out near Hongdae
Sinchon
Sinchon is one of our favorite places to grab a delicious meal and shop. There are tons of restaurants and bars scattered throughout the area featuring western and Korean food. Located right next to Yonsei University, this area is another great place for young adults to enjoy a night out.
Subway Line 2 Sinchon Station exit 2 & 3
Ewha Women's University
Another college tucked away in Seoul offering TONS of shopping and eating nearby the campus. Find plenty of small boutiques, accessory stores, shoe stores, cosmetic stores, cafes, and even hair salons!
Subway Line 2 Ewha Women's University Station Exit 2 & 3
If you liked this post, consider sharing it on Pinterest!