Chicago is one of the United State's greatest cities. It's architecturally gorgeous, a center of art and culture, and one of the best places for live music in the world. Even better, it has a more laid-back and friendly vibe than New York and San Francisco (the Midwestern charm is real!).
You could spend weeks exploring the food scene, relaxing in Millenium Park, and hanging out at a different blues club every night. But a long weekend is enough to see the highlights. So I put together this 3 days in Chicago itinerary to help you make the most of your time.
Day 1 of 3 Days in Chicago Itinerary
Breakfast: Dollop Coffee Co.
Before you start your exploration of Chicago in earnest, fuel up with a pastry and caffeinated beverage at this third-wave coffee shop, conveniently located near Navy Pier. The almond croissants are the perfect compliment to your morning pick-me-up. There's no better way to kick off your 3 days in Chicago itinerary.
Explore Navy Pier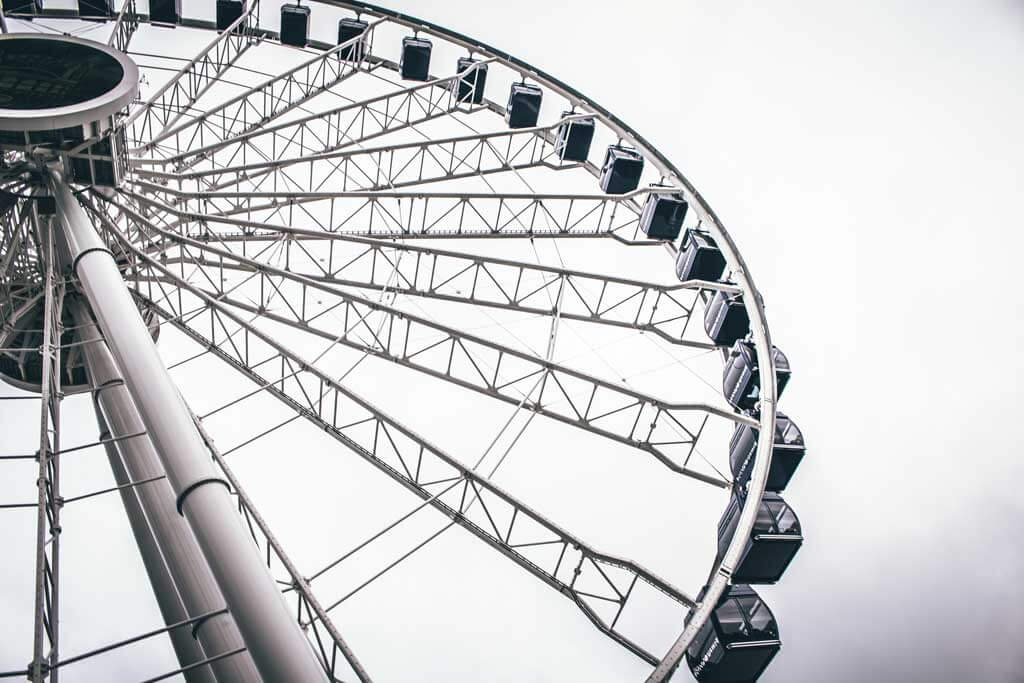 Navy Pier is as cliche mid-century American as it gets. Carnival rides, IMAX theaters, cotton candy, bad chain restaurants. But despite its over-commercialization, it's still a Chicago institution, and the atmosphere on weekends is really fun.
Pull up a chair at one of the lakeside bars for a Bloody Mary with sweeping views over Lake Michigan. Take a ride on the giant Ferris wheel to see the towering skyscrapers all around. Or do as the locals do: rent a bike and pedal around the lakeshore, looking for the perfect beach to sink your toes into the sand.
Eat a deep dish pizza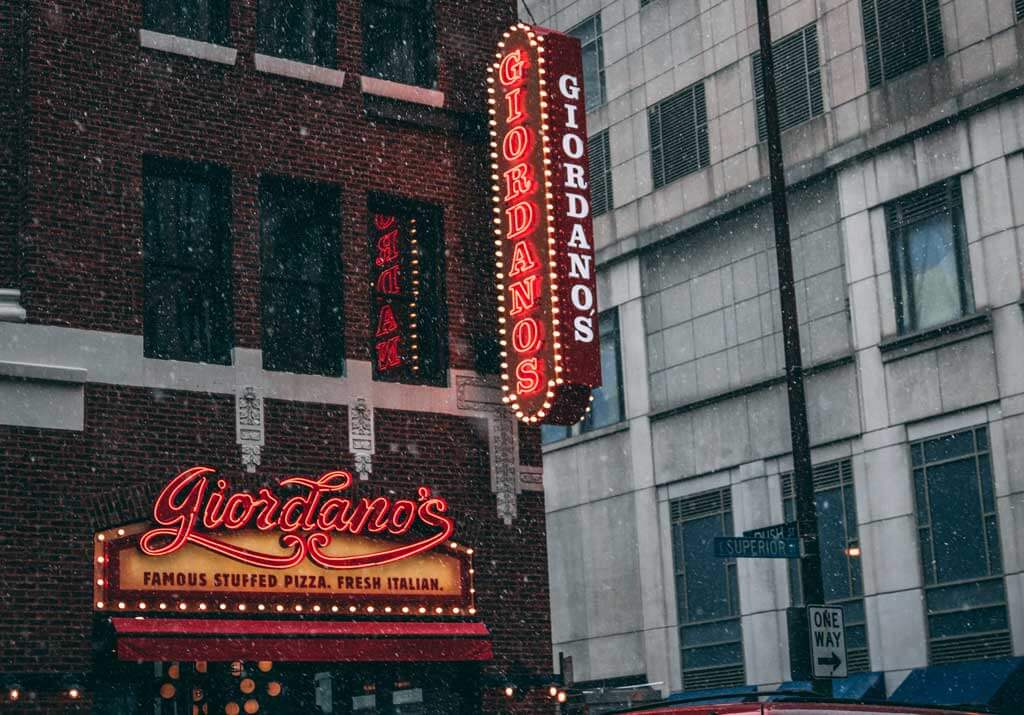 Deep dish pizza is a serious topic among Chicagoans and the one essential meal during your 3 days in Chicago. Everyone has their favorite pizza joint, but the biggest rivalry in the city is between Giordano's and Gino's East. Luckily both have locations near Navy Pier, making for a convenient lunch stop. I personally prefer Gino's East both for the food and because you can write a message on the walls (and read thousands of others while you wait for your meal).
Since deep dish pizza is so piled with toppings, it takes awhile to cook — expect to wait at least an hour after you order for your pizza to arrive. Sausage is the classic topping.
Go on an architecture cruise along the river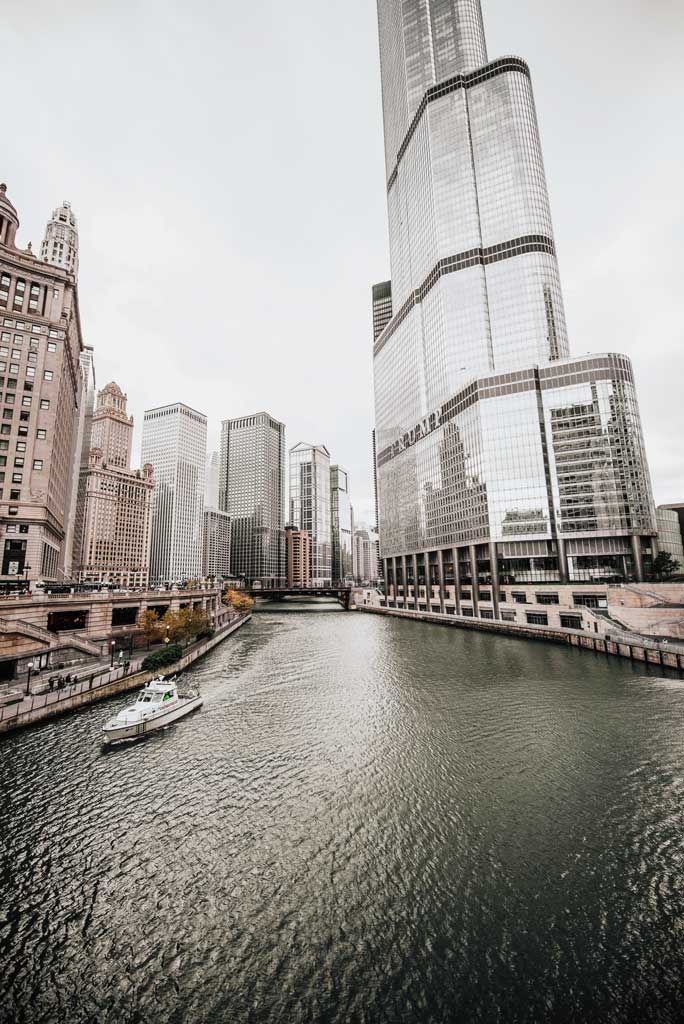 On October 8, 1871, legend has it that a cow on the O'Leary family farm kicked over a gas lantern. While the sequence of events has never been verified, one thing is for sure — over the next three days, a massive fire raged through the entire city of Chicago, killing hundreds of people and laying waste to much of the predominantly-wood construction in the city.
In the aftermath of the Great Chicago Fire, with hundreds of thousands of people left homeless, the city had to rebuild — and fast. Residents had learned their lesson about constructing a city from wood. So they shifted to constructing steel-frame buildings, leading to the development of some of the first modern skyscrapers. The end result is today, Chicago has a totally unique skyline.
The best way to explore the architecture and learn about its history is by taking a boat tour along the river.
Most tours start from Navy Pier and take about 75 minutes. You sit on the deck and your trip is narrated by a knowledgeable and entertaining guide. You'll learn about the different architectural styles and the role architecture has played in the city's history, starting with the initial post-fire reconstruction and ending with the Sears Tower. It's a great way to get oriented early on during your 3 days in Chicago itinerary.
You can book a tour on Viator in advance.
Dinner: Xoxo
If you're a fan of Mexican food, you can't miss Xoxo when you spend 3 days in Chicago.
The main focus of the menu is tortas or Mexican sandwiches. They sound simple but they are so, so delicious — especially the Woodland Mushroom one. Even better, all the ingredients are locally and sustainably sourced. Other Mexican street food is available if you want something lighter.
The chef behind Xoxo — Rick Bayless — has two other restaurants in the area. Topolobampo is high-end and you will need a reservation (weeks in advance). Frontera Grill is somewhere in the middle and if you go at an off-peak time, you can probably get in without a reservation.
Drinks at Signature Room
Close out your first day in Chicago with drinks at one of the city's most epic rooftop bars.
The Signature Room is on the 95th floor of the John Hancock Building. The views over Navy Pier and the entire downtown area are nothing short of spectacular.
You'll have to wait in line for probably half an hour on the ground floor before taking a harrowing elevator ride up to the bar. If you have a large group you may have to wait a second time once you're inside. But it's all worth it when you land a window seat. The only cost is an overpriced beer (figure on paying $12).
The best time to visit is on a Saturday night around 9:30, when you can watch the fireworks show over Navy Pier.
Sorry gentlemen — the best view in the bar, and arguably the best view in all of Chicago, is from the window in the ladies' restroom.
Day 2 of 3 Days in Chicago Itinerary
Walk down the Magnificent Mile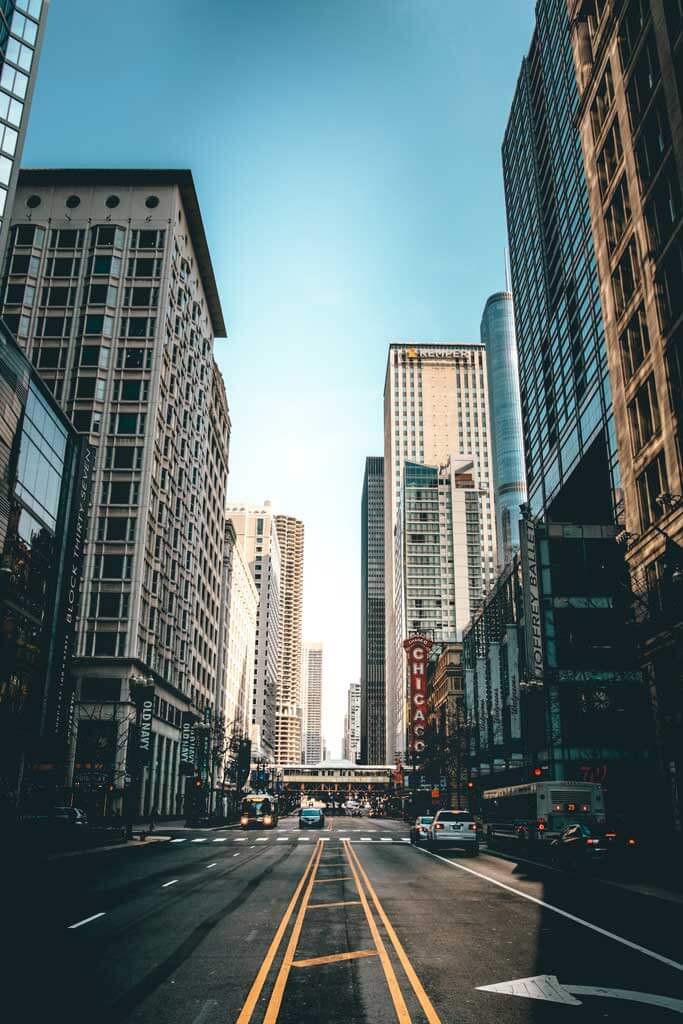 The Magnificent Mile is Chicago's answer to 5th Avenue in New York. It's a high-end shopping street surrounded by skyscrapers that leads straight into the heart of the business district. Start at the north end and head toward Millennium Park.
Even if you're not a shopper, it's worth exploring the Magnificent Mile for the architecture and landmarks you'll find along the way. You'll pass some of the tallest buildings in the city, including the John Hancock Building. The best view is from the Michigan Avenue Bridge, which is surrounded by historical landmarks.
Explore public art in and around the Theater District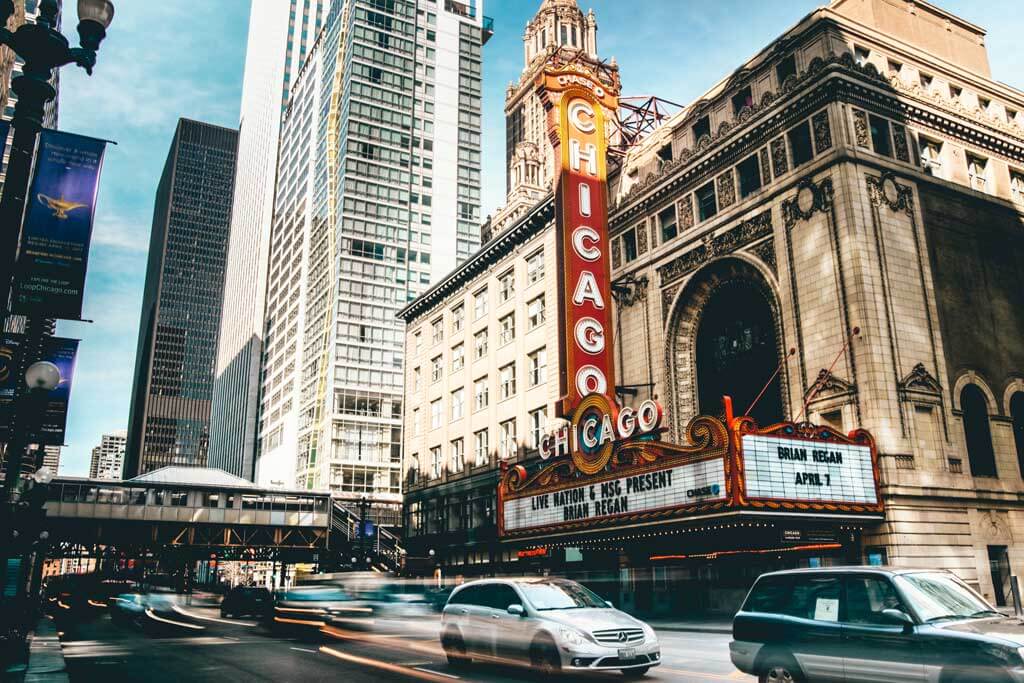 Where can you see magnificent Picasso sculptures for free, randomly located in the heart of a major city? Only in Chicago.
The Theater District and the area around it has the highest concentration of public art. It's most famous for Picasso's "Untitled," but there are dozens of other sculptures in the area. Flamingo and Monument with Standing Beast are worth going out of your way for.
When you need a break from walking around, pop into Intelligentsia for a great cup of coffee. Then, head over to the Chicago Cultural Center and see if they have any special exhibitions on display. The work here is often more political and 21st-century. It's free to visit and the building is architecturally beautiful, so it's worth strolling through even if modern art isn't your thing.
Lunch: Native Foods Cafe
It can be hard to find decent, healthy, affordable food in the Loop (the downtown area) on weekends. But Native Foods Cafe has you covered. Looking for more money-saving tips? Check out this post.
The all-vegan menu features sandwiches, salads and main courses from around the world. Die-hard carnivores might feel deprived, but there are plenty of satisfying chicken-that-isn't-really-chicken options.
The Art Institute of Chicago
A rival to the best art museums in Paris and New York, the Art Institute of Chicago is the one must-visit museum when you have 3 days in Chicago.
Most people come for the impressionist work, but there's plenty more here covering a huge span of art history.
Tickets cost $25. You could rush through in about two hours, but allow the whole afternoon to really take it all in. You can get a coffee or tea at two cafes inside if you need a break from art-gazing.
Dinner: Picnic in Millennium Park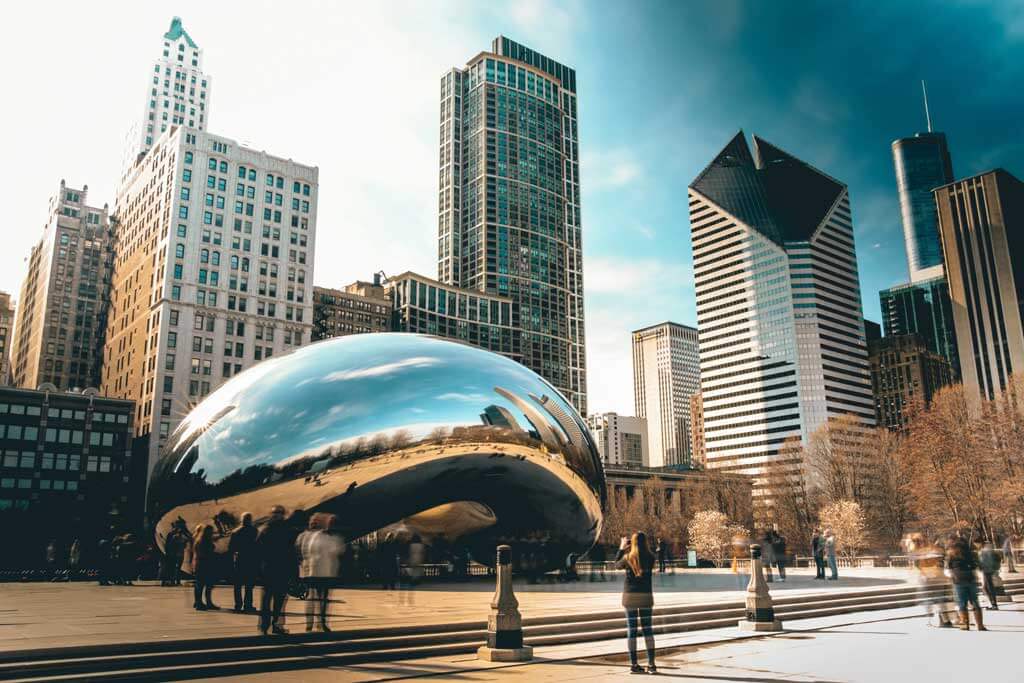 Stop by Pastoral before 6 pm (or order in advance) to grab a picnic dinner. This deli serves serious sandwiches and takeaway beer and wine and is in a perfect location to bring your meal to Millennium Park. Cured meats may be the specialty but the Farmhouse Veggie is to die for.
After you eat, explore the park itself. The highlight is the Cloud Gate statue (more commonly known as the "Bean"), where you can see the city's skyline reflected in its metallic coating. There are a couple interesting fountains and other works of public art on display in the park as well.
Then, spend the evening listening to live music — available throughout the summer at the park's main stage. Find a spot on the grass to sit down and listen to the world-class blues and jazz performers Chicago attracts.
Day 3 of 3 Days in Chicago Itinerary
Pilsen and the Mexican Art Museum
Chicago has a large Mexican community, which forms a huge part of the city's history. The center of the community is in the neighborhood of Pilsen. This area is pretty off the beaten path for tourists, so it's a good way to get under the city's skin during your 3 days in Chicago itinerary.
Start your neighborhood exploration at Cafe Jumping Bean. It serves good coffee and delicious pastries, among other breakfast specialties. It feels like a community gathering spot and it's very friendly.
Then, head over to the Mexican Art Museum. This is the largest collection of Latino artwork in the United States. If you're at all interested in the fascinating, diverse world of Mexican art, it's worth spending at least two hours here. It even has free admission.
The museum includes traditional artwork, a large collection of folk art, and modern art created by both Mexicans and locally based Mexican-Americans. It walks you through the history of the Pilsen neighborhood and the Mexican community in Chicago as well.
After you visit the museum, spend some time wandering around and checking out the colorful street art, which has very strong Mexican influences. Even the "L" (subway) stations are elaborately decorated.
Finally, grab lunch at (cash-only) Don Pedro Carnitas. Tacos al pastor (pork, onion and pineapple) are the reason to come here and they taste like they came straight from the streets of Mexico City.
Go to a game at Wrigley Field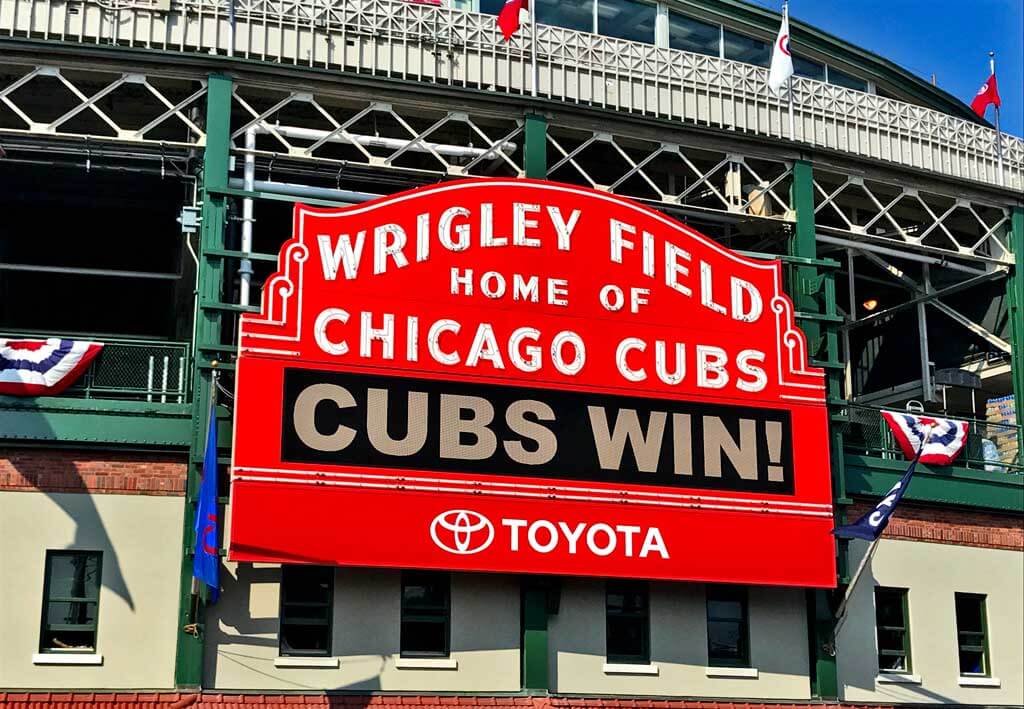 Chicago is a big sports town, and Chicagoans love their Cubs. Going to a Cubs game is a cultural experience like nothing else — and a great way to spend a warm summer afternoon.
The ballpark itself is a historical icon. It's the second-oldest park in the U.S. (behind only Boston's Fenway Park). It feels like nothing has changed since the park opened in 1914. Check out the old-school scoreboard. If you don't want to go to a game or can't get tickets, you can take a tour of the ballpark to learn more about its history. Be prepared for lots of bragging about the 2016 World Series win.
After the game, hop over to Clark Street Dogs for a classic Chicago hot dog. Don't forget to get the chili cheese fries!
See a show at Buddy Guy's Legends
Blues music is one of the few great American art forms. Buddy Guy is the master of Chicago blues. And Chicago is maybe the only city left in the country where you can see an incredible blues band any night of the week in a small club at a reasonable price.
Put it all together at Buddy Guy's own blues club, right in the heart of the Loop. The music history practically drips from the walls. And you're pretty much guaranteed to see an impressive show that punches way above its $20-a-ticket weight. It's the perfect way to close out your 3 days in Chicago.
Extra days: 3 days in Chicago Itinerary
Have more time in your 3 days in Chicago itinerary? Consider checking out these places too.
Museum of Science and Industry
This museum is the largest of its kind in the U.S. You can see a German World War II boat or get a sense of what it's like to live through a tornado. The museum would be especially good if you're visiting with kids.
Museum of Contemporary Art
With an ever-changing set of temporary exhibitions, you never really know what you're going to get at this museum. It's good for modern art lovers but sometimes verges on just being weird.
Go to the Beach
Chicago's lakeside location means it has easy access to a number of great beaches. If it's warm enough when you visit, try one of the beaches in Lincoln Park. The park also houses a zoo and museums.
You definitely won't get bored with 3 days in Chicago. Don't overlook this midwestern gem!
Where to stay in Chicago
$ HI Chicago Hostel
This is a great option for budget travelers visiting Chicago. Perfectly located just 3 minutes from the nearest subway stop and walking distance to Millenium Park, Grant Park, and Willis Tower. The modern dorm rooms are segregated by sex with shared bathrooms. For a small upgrade fee, you can get your own private room. Breakfast is included and there is a game room, computer, and communal kitchen for guests.
Book Now | Compare Prices for Later | Read Trip Advisor Reviews
$$ LondonHouse Chicago
Overlooking the Chicago River, this amazing hotel located in a high rise building is the perfect place to spend your 3 days in Chicago. Located at the start of the Magnificent Mile, LondonHouse Chicago offers modern chic rooms with full amenities. Some rooms have floor to ceiling windows overlooking the river. Don't forget to check out the lobby bar or rooftop restaurant with views of the river.
Book Now | Compare Prices for Later | Read Trip Advisor Reviews
$$$ Langham Chicago
This is a supreme choice for luxury and the perfect place to spend your 3 days in Chicago in style. Located in a tower with views of Lake Michigan this hotel is conveniently located close to all the hotspots in downtown Chicago including Millennium Park. The rooms have floor to ceiling windows with amazing views, some with waterfront views. Enjoy the indoor pool, spa, and health club on site.
Book Now | Compare Prices for Later | Read Trip Advisor Reviews
---
Author's Bio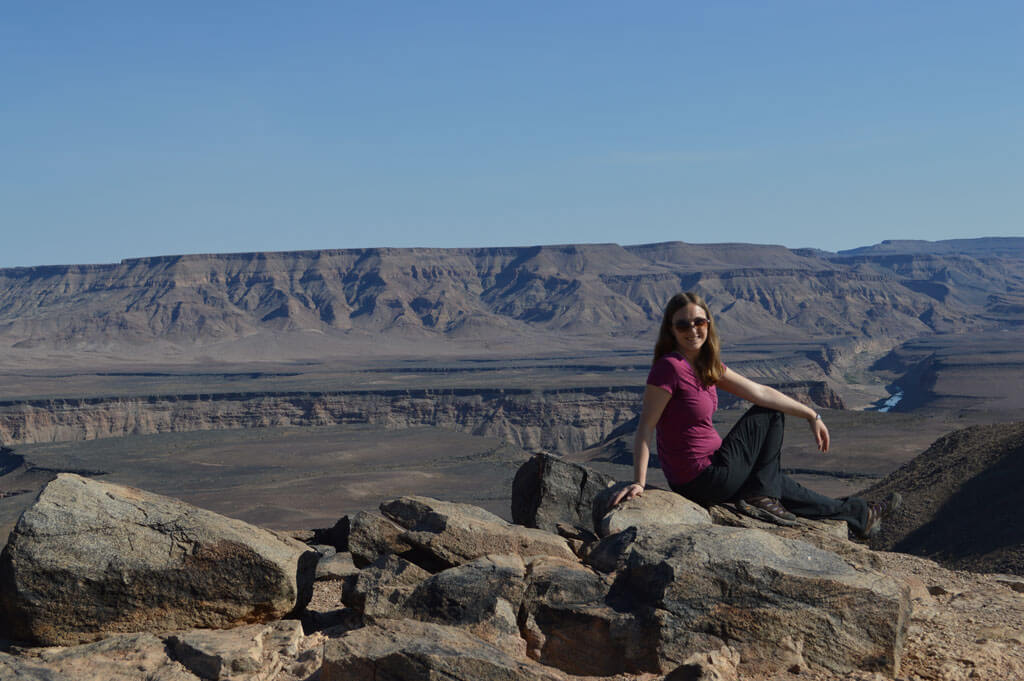 Five years ago, Carrie bought a one-way plane ticket to Germany with $6000 and a dream of reaching Thailand. She backpacked through 22 countries and flew home from Bangkok a year later. Since then, she's been budget-traveling across the Americas, Asia, and Africa. When she's not on the road, she explores the food and music scenes in her home base of Washington, DC. Carrie blogs about her adventures at Trains, Planes, and Tuk Tuks.
Follow along on her latest adventures on Facebook and Twitter.
---
Disclaimer: This post contains affiliate links. By booking a hotel through our site we receive a small commission at no extra cost to you.
Found this 3 days in Chicago itinerary helpful? Bookmark this post for later or share the love on Pinterest below.