When you think of Berlin it is probably either about the Berlin wall, the Weimar era and 'Cabaret' or the long late nights. Berlin is all these things of course, but this can eclipse all the other wonderful ways to spend your time if you have a few days in the city.
It is inexpensive for a European capital, has an easy and extensive transport network that runs day and night and with 3 days in Berlin you can really do so much. One of the things
I love about Berlin is that it is a 24 hour city, so whilst this itinerary loosely follows days and nights, you don't have to! I have based this guide on three days starting on a Saturday.
Also, be sure to check out all the awesome day trips from Berlin.
3 Days in Berlin: Day 1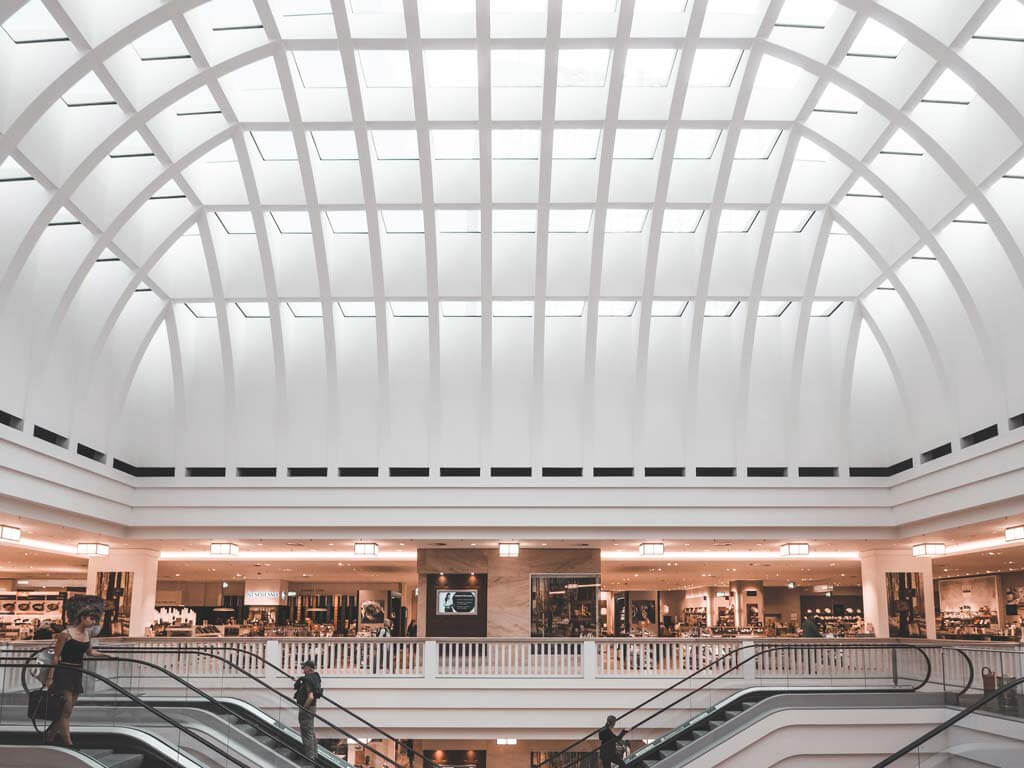 A walk around West Berlin and Potsdamer Platz
Morning
Start at the west end of Kurfurstendamm and walk east to get a sense of old wealthy Berlin. This wide avenue is considered the Champs-Elysee of Berlin and is home to designer shops and grand old buildings. It was on maps in the 17th century as the road to reach Grunewald, the large forest to the south west of the city. It leads to the ruin of Kaiser Wilhelm Church, which is an evocative and symbolic casualty of the second world war.
Kaufhaus Des Westens (KaDeWe) is also to be found near the church. Opened in 1907, it is the largest department store in continental Europe.
I love wandering around the boulevard of designer boutiques on the ground floor looking at things I could never afford, then going up in the glass lift to the food hall for a glass of champagne. There is also a huge restaurant on the top floor with views over the city.
If you don't want to spend much on lunch, at the other end of the scale is Thai food. If the weather is fine the Thai community set up fresh food stalls in Preussen Park (known locally as Thai Park) and serve cheap cocktails. Bring a blanket and you can sit in the sun and have a picnic.
Afternoon
In 3 days in Berlin, you should use the U-Bahn. Often, the trains are not underground at all so you get a great view of the city. A good line for this is the U1 that goes directly through the middle of Berlin on a line above the road.
The stations are an interesting explorative activity in themselves – all have their own unique style and atmosphere. My favorite is Wittenbergplatz, opposite KaDeWe.
You will be transported back to 1930's Berlin and can get on the U2 or walk through Tiergarten, the large central park, towards Potsdamer Platz. If you walk, take some time to climb the victory tower in the center of the park.
Potsdamer Platz has tall modern buildings and a slightly futuristic atmosphere. It is worth checking out the Sony Center whilst you are there.
Nearby is the Kulturforum with concert halls and museums to choose from. As you only have 3 days in Berlin, I would go to the Gemaldegalerie for its collection of triptychs, and then walk on towards to Museum Island, on the River Spree.
Here you will find the Pergamon Museum and the Deutsches Historisches Museum. If you love museums you can buy a three-day museum card which is a great value.
Evening
Berlin is famous for its nightlife and not without reason. As you have been doing the upscale version of Berlin all day, finish the day by trying out cocktails at Solar Sky Bar. Typically in Berlin, you will wonder why you are in a car park when you arrive, but there is a glass lift at the bottom of a tower block which will take you up to the best views of the city. The cocktails are pricey but the view, especially at sunset, is worth it.
Berlin is famous for techno, but I save that for the daytime and sunshine. If you are feeling brave, dress up in a kinky outfit and go to the KitKat Club. You will get asked at the door if you have an appropriate outfit on, but you can bring it in your bag and change inside. There are two dance floors with good DJs, a strict dress code, and no photography allowed. But it is one of the most fun clubs I know and you always make friends hanging out by the pool in your feather boa.
3 Days in Berlin: Day 2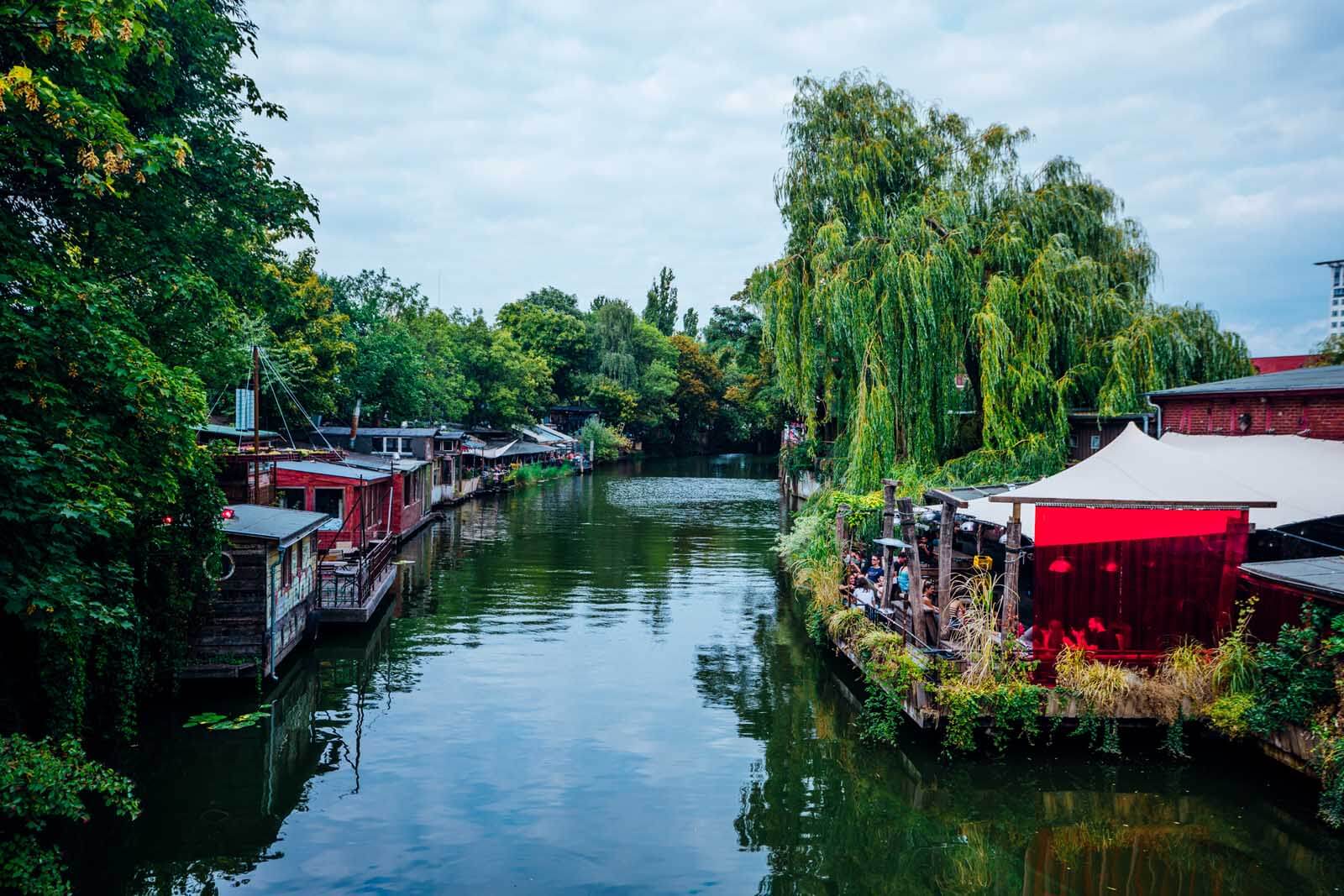 The Old DDR, East Berlin
For the second day of your 3 days in Berlin, spend your Sunday in the east part of Berlin. It has a bohemian, creative vibe and is where all the action is.
Morning
If you stayed out until the early morning you will want a late start. Sundays are relaxing in Berlin – shops are closed and everyone chills out. I would go for brunch and then to a flea market. Mauer Park hosts a famous one in Prenzlauer Berg, and there are always impromptu live performances.
You can even join in with open-air karaoke run by an Irish cycle courier with a bike and some speakers – apparently, he has become a sensation. However, it can get crowded. An alternative is Boxhagener Platz in Friedrichshain, which hosts a bustling flea market and has lots of restaurants serving buffet brunch around the sides of the square.
Check out more of the cool things to do in Friedrichshain.
Afternoon
If you only have 3 days in Berlin, go for a walk in Treptower Park – it is beautiful in winter or summer and you can walk along the river or take a boat ride. There are also kayaks to hire and beer gardens.
But the best part of this park is the Soviet War Memorial garden, built to commemorate the soldiers who fell in the Battle of Berlin in 1945. It is strangely both grand and quiet, timeless and proud, and very moving.
Evening
Sunday afternoon and evenings in Berlin, so me, are all about socializing and dancing! From Treptower Park you can walk down to my favorite bar – Club Der Visionaere on the canal.
Despite its name it only has a postage-stamp sized dance floor so you don't need to love techno to enjoy a drink by the water. If you do love techno, and you don't fancy lining up for two hours to be turned away from Berghain, then go to Sisyphus in Rummelsberg.
They do have a door policy but they are friendlier and not so strict. The club has a festival vibe and as well as three dance floors, a large outdoor sandy area to relax. The great thing about Berlin clubs is they are cheap and you can stay for days, or just show your stamp and come back after going home for a rest and a shower.
3 Days in Berlin: Day 3
History and Deserved Relaxation
3 days in Berlin would not be complete without honoring and pausing for a moment to consider what is still recent history for Germany, and Berlin in particular.
Morning
Hauptbahnhof is the enormous central station – the largest in Europe. From here you can walk to the Brandenburg Gate then past the Reichstag – which was designed by Norman Foster.
If you book in advance you can go to the dome of the Reichstag free of charge.
From here you can walk down and spend some time at the Holocaust Memorial. It is a collection of blocks of stone ranging in height on a sloping floor and is somewhat of a maze. As you enter it there is a feeling of confusion and discomfort and it is easy to get lost inside it.
The design was controversial, some saying it was not an appropriate memorial to the victims of the Holocaust. Architecture critic Nicolai Ouroussoff said that the memorial 'is able to convey the scope of the Holocaust's horrors without stooping to sentimentality.'
See what you think.
Another moving and rather chilling experience is a visit to the Topography of Terror Museum, which documents with photographs and original sources, the systems used to plan and implement genocide. During the Third Reich, it was the headquarters of the Secret State Police.
Just as interesting, but perhaps more fun, is the Spy Museum. It has interactive displays as well as a wealth of information about famous spies, James Bond-style gadgets, and cryptology machines. There is even a dark room with criss-crossed lasers to navigate in order to diffuse a bomb.
Check out more of the best things to do in Kreuzberg here.
Afternoon
If you have 3 days in Berlin, by the third day you will be in need of some relaxation. Try spending several hours at Vabali Spa. It is an oasis of calm in the middle of the city near Hauptbahnhof.
There are quiet gardens, many themed saunas and relaxing lounges with fireplaces and waterbeds. Boards show a schedule of sauna treatments, there is an outdoor pool and a wonderful restaurant.
You are not allowed a watch or a phone – as one spa attendant said to me 'there is no time here.' Be aware that Vabali is a 'textile free facility.' You soon get used to it!
Evening
Head to Tempelhofer Feld for sunset on the last evening of your 3 days in Berlin. It is the old pre-war airport which closed in 2008 and has since become a recreational space for Berliners to barbeque, rollerblade and socialize. It features in one of my favorite books about Berlin – 'Nights out in Wonderland' by D.B.C.Pierre. I
n 2015 Tempelhof also became home to an emergency refugee camp. Take a picnic and some bottles of Berliner pilsner and watch the sunset sitting on the grass, Berlin style…
More Than 3 Days in Berlin?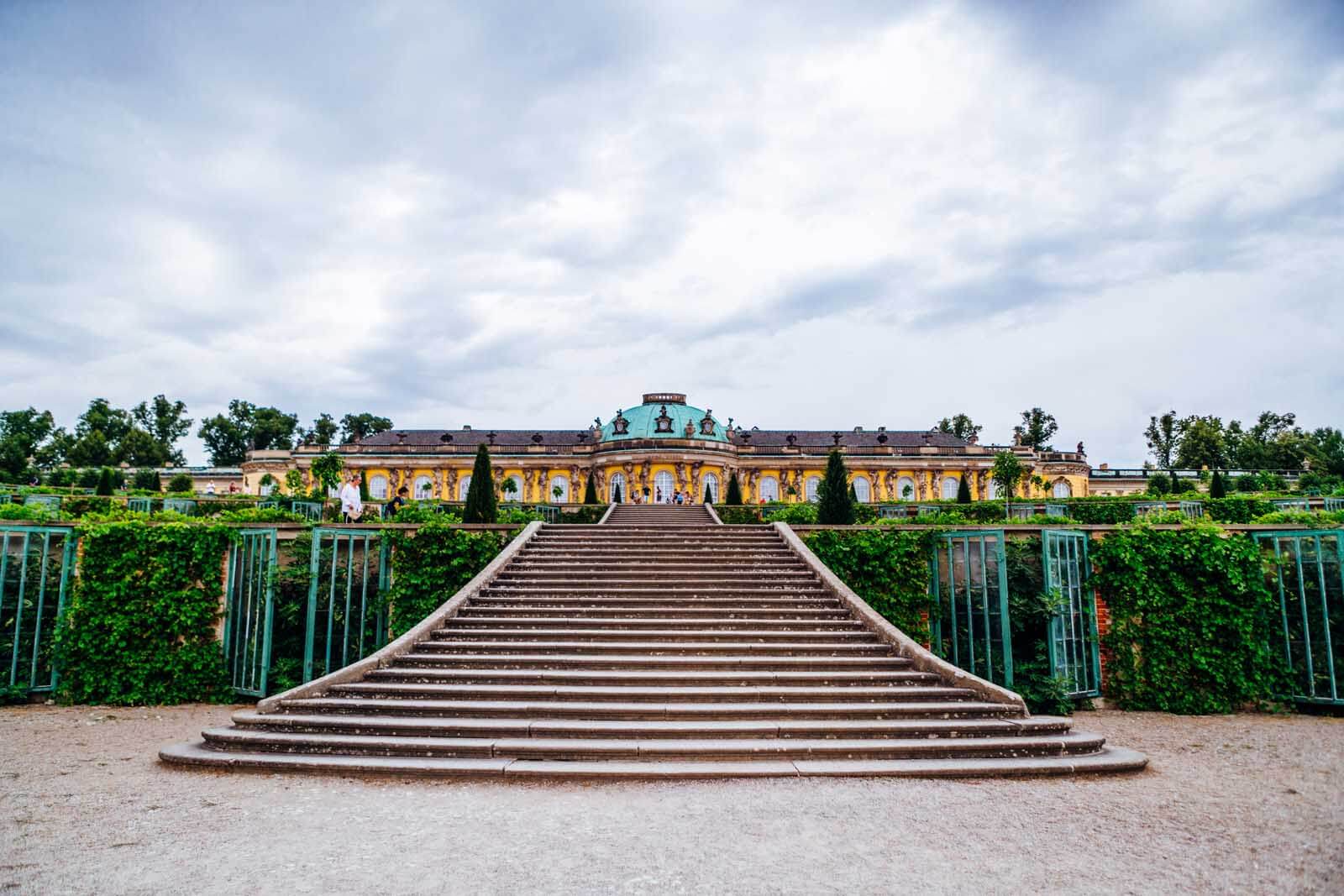 If you are lucky enough to have a bit more time in Berlin, depending on the season, then here are a few ideas on how to spend it.
Prenzlauerberg
This neighborhood is a lovely place to wander around. It has a relaxed, artsy atmosphere and plenty of cafes, bars as well as independent boutiques around little squares. You will see many Berliners on their laptops 'working' over a flat white.
Walking eating tour
Try out this Bitemojo walking tour just using an app on your phone. It is a combination of sightseeing with stops for 'bites'. I tried a vegan one last year and it was great fun. The current one takes place in Mitte, the center of the city.
Potsdam and Sansoucci
Take the S-Bahn to zone C through Grunewald forest to the west of the Berlin and you will end up in Potsdam. 18th-century townhouses and grand buildings are a far cry from the graffiti and grit of Berlin. Visit Sansoucci, Frederick the Great's summer palace in its beautiful grounds, or Cecilienhof, the historic site where the Potsdam conference took place following world war II.
Check out our guide to Potsdam here.
UNESCO Spreewald Biosphere Reserve
This network of canals and rivers is surprisingly close to the city. You can easily rent a bike to take on the train to Lubbenau, and in less than an hour you will be in this idyllic, watery wonderland. In summer, people also rent kayaks and navigate the tiny waterways filled with birds and dragonflies.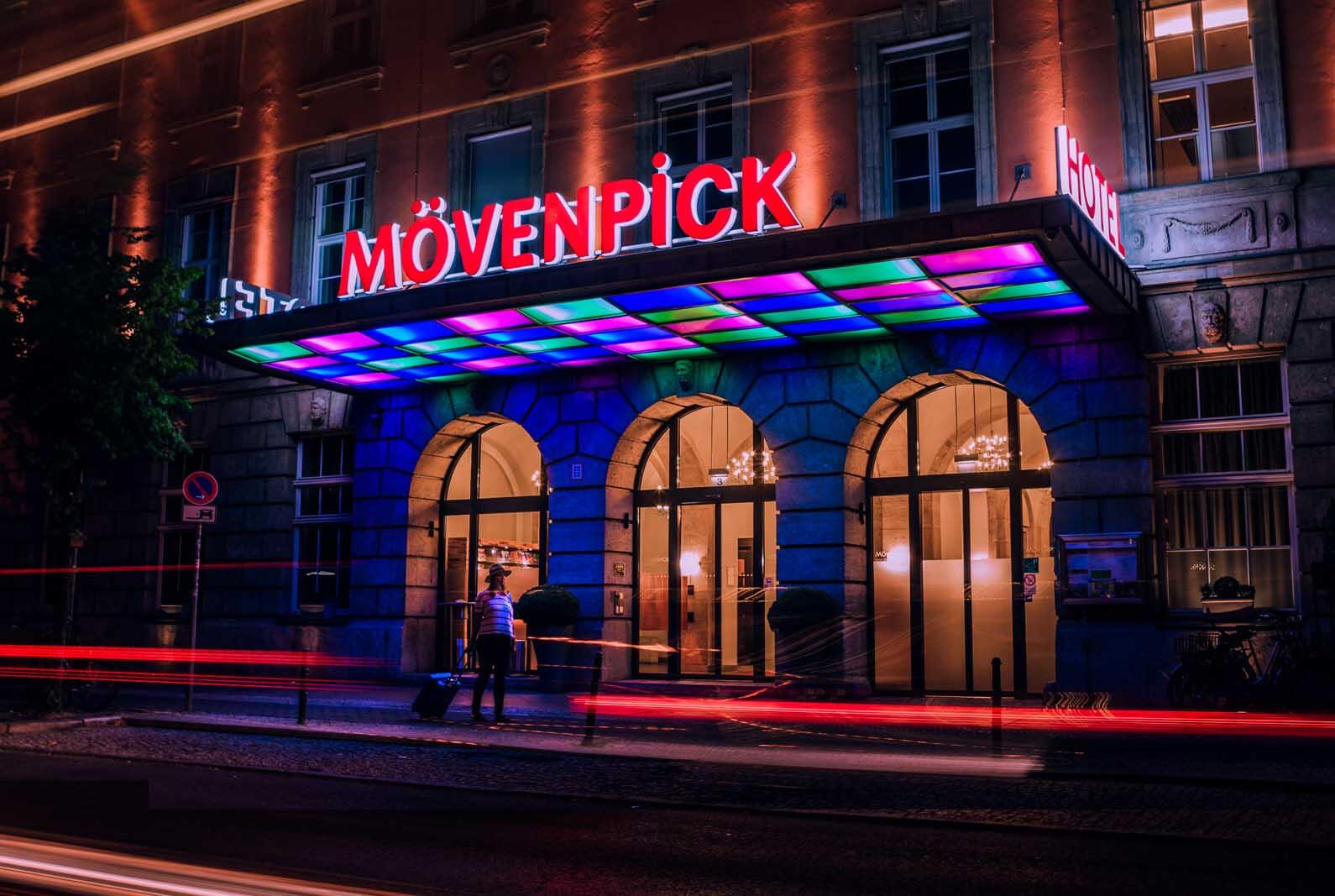 Where to Stay in Berlin
$ A&O Berlin Hauptbahnhof
This is a great option for where to stay during your 3 days in Berlin. This hostel has a great location with modern rooms. There are mixed or all female dorms with personal lockers as well as private rooms available. There is a roof terrace with a bar and entertainment options like a billiard table. There's also parking and laundry on site.
Book Now | Compare Prices for Later | Read Trip Advisor Reviews
$$ Mövenpick Hotel Berlin
This is where we stayed during our trip to Berlin and loved it. Not only does Mövenpick have a great location in Kreuzberg they have comfortable rooms with beds that will ensure you a good night sleep with adjustable settings. Breakfast is included with the room and the spread is impressive. You also have access to the fitness facility and spa on site.
Book Now | Compare Prices for Later | Read Trip Advisor Reviews
$$$ Regent Berlin
This elegant and luxury choice is a great place to stay for your 3 days in Berlin if you're looking for a more refined and upscale hotel. The rooms offer designer and antique furniture, marble floors, and suites have a living room and fireplace some even with balconies and kitchenettes. There are a great restaurant and a lovely bar on site as well as a wonderful lobby that serves afternoon tea. There's also a fitness center, spa, and saunas on site.
Book Now | Compare Prices for Later | Read Trip Advisor Reviews
About the Author
Jinpa Smith is a teacher, writer, and travel blogger. She writes about the quirky travel tales that reveal themselves when you are on the road. She also mentions Scott as needed – her comedy Mancunian boyfriend) Follow her travels on her website, The Girl Who Went Everywhere.
You can also follow her along on Facebook, Twitter, and Instagram.
---
Disclaimer: By purchasing through the links on our site we receive a small commission at no extra cost to you! Happy Travels!
---
Enjoyed this post on 3 days in Berlin or found it helpful? Bookmark for later or share the love below on Pinterest!