Ah, as we close in on our final weeks in Korea we have all sorts of mixed emotions. We are excited for the new adventure and feeling sentimental leaving this place we've called home for over 2 years to name a few. Over this past weekend we took one of our final trips to Andong Hahoe Village, a place we have been anticipating to see for quite some time now, with some of our closest expat friends.
In case you weren't aware by now, Scott and I freaking love the Korean traditional homes called hanoks. We frequently feature them including most recently when we went to a "hanok island" in the middle of Seoul called Ikseon dong where we shot one of our hyperlapse videos! We actually day dream about having one like a cabin in the woods somewhere one day and just really adore the way these little houses look.
We've covered all the hits of hanok villages in Korea, we've been to the infamous Bukchon Hanok Village in Seoul countless times, Namsangol Hanok Village, Korea's Folk Village in Yongin, and one of our favorites, Jeonju Hanok Village! But, we never got around to Andong until now.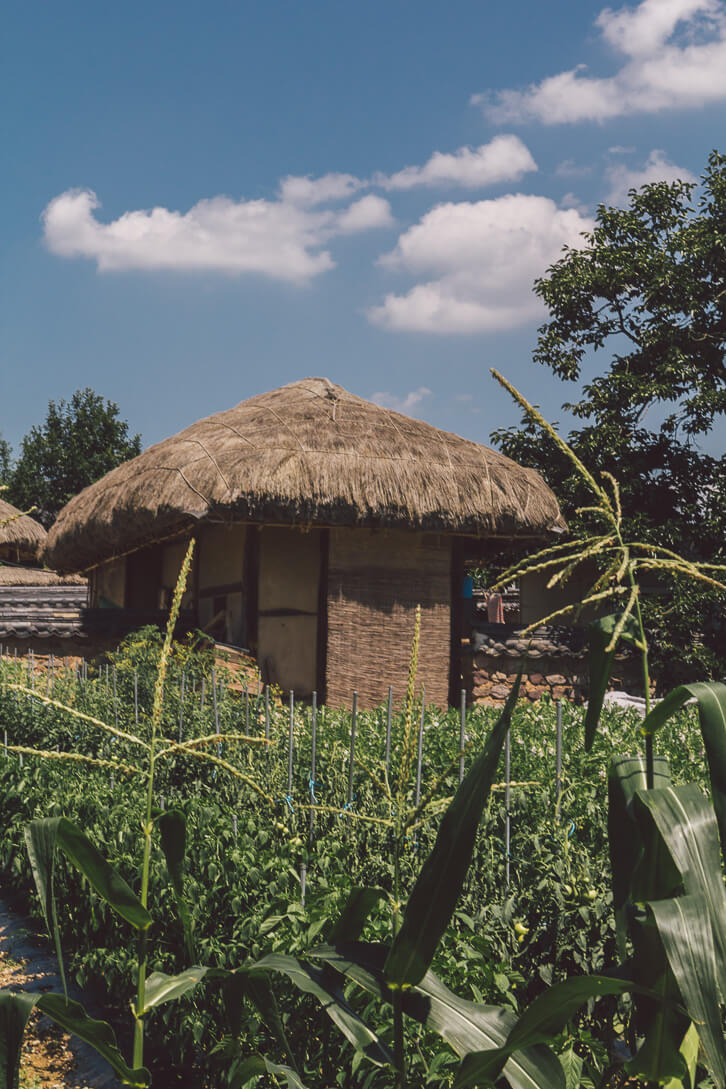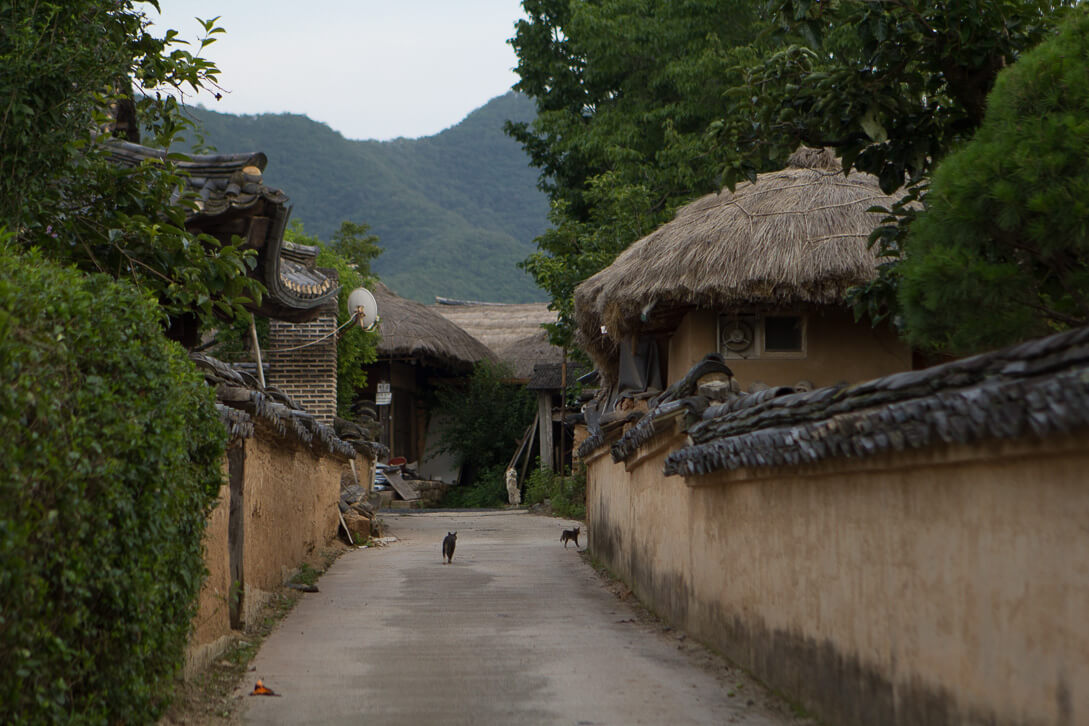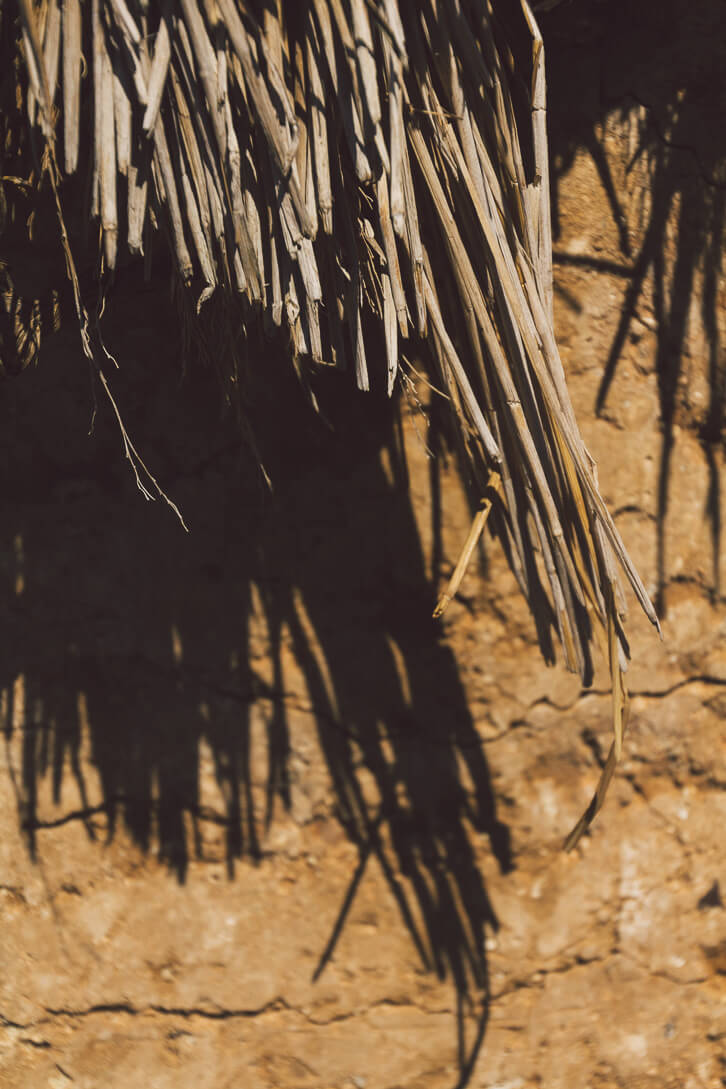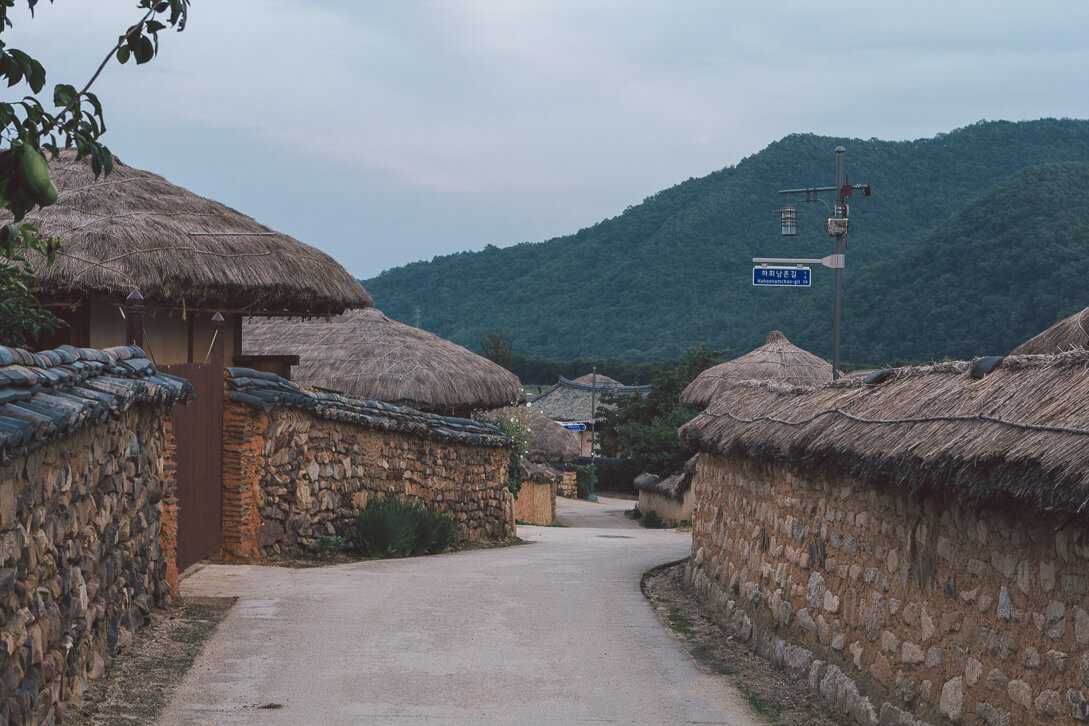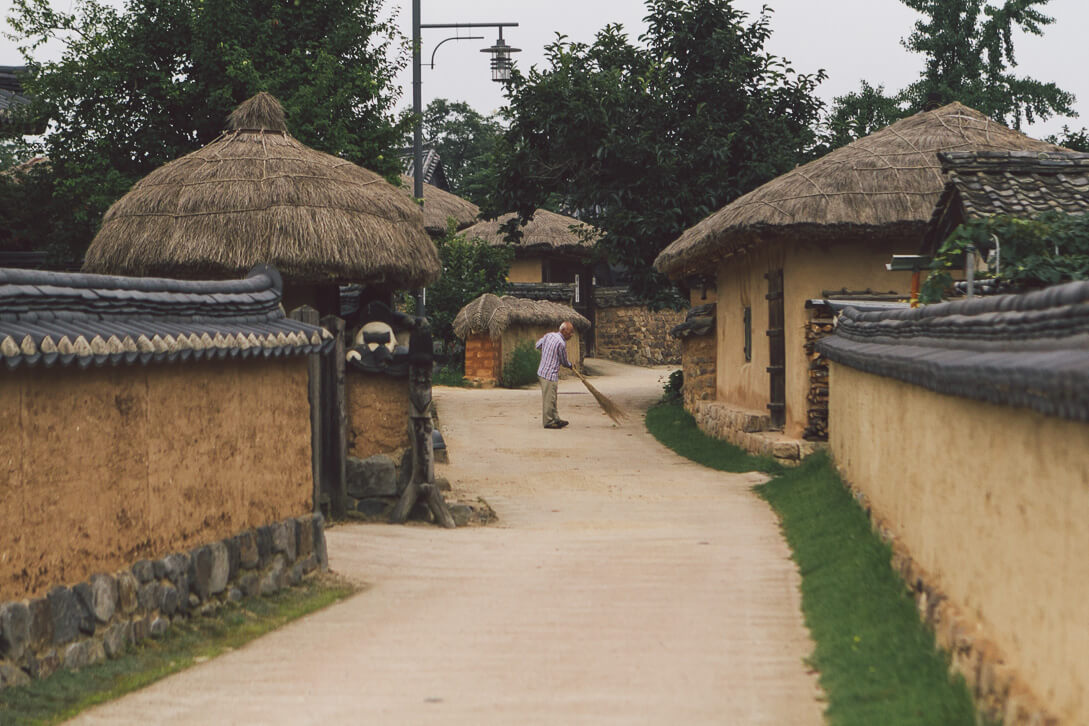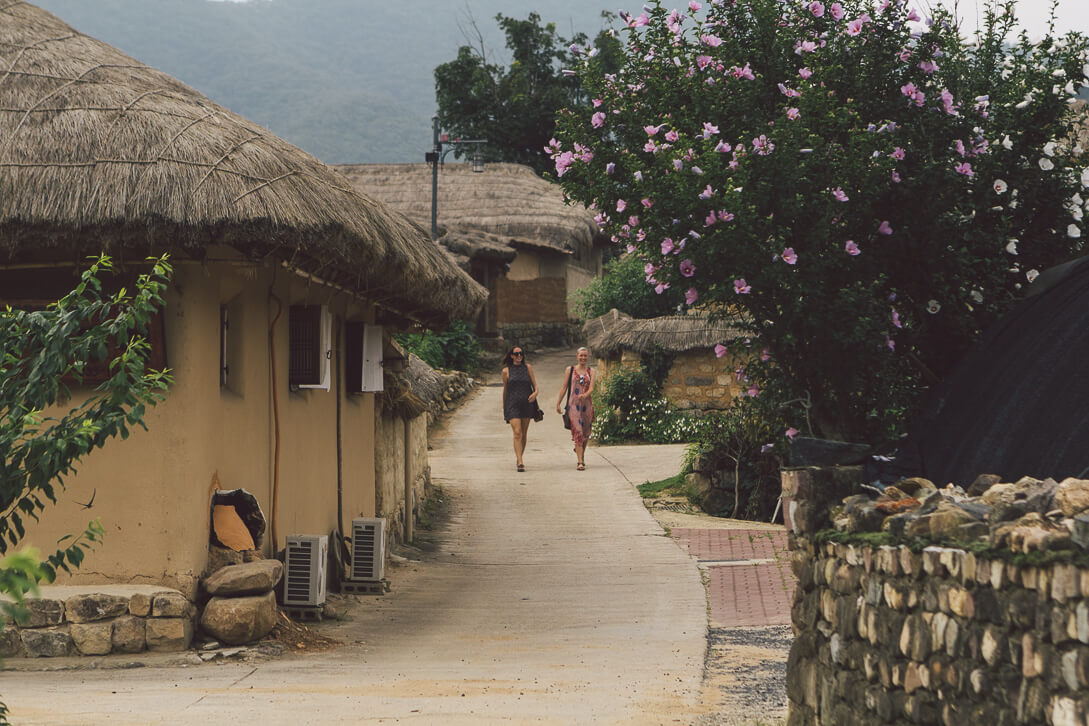 Andong's Hahoe Village is famous for it's unique looking thatched roof houses. As you walk through the village you'll notice that some homes don't have the famous thatched roof. Those houses use the large tiles you'll see everywhere else in Korea and belonged to the wealthy families in Hahoe village. We preferred the thatched roofs because they are different from what we are used to seeing everywhere else.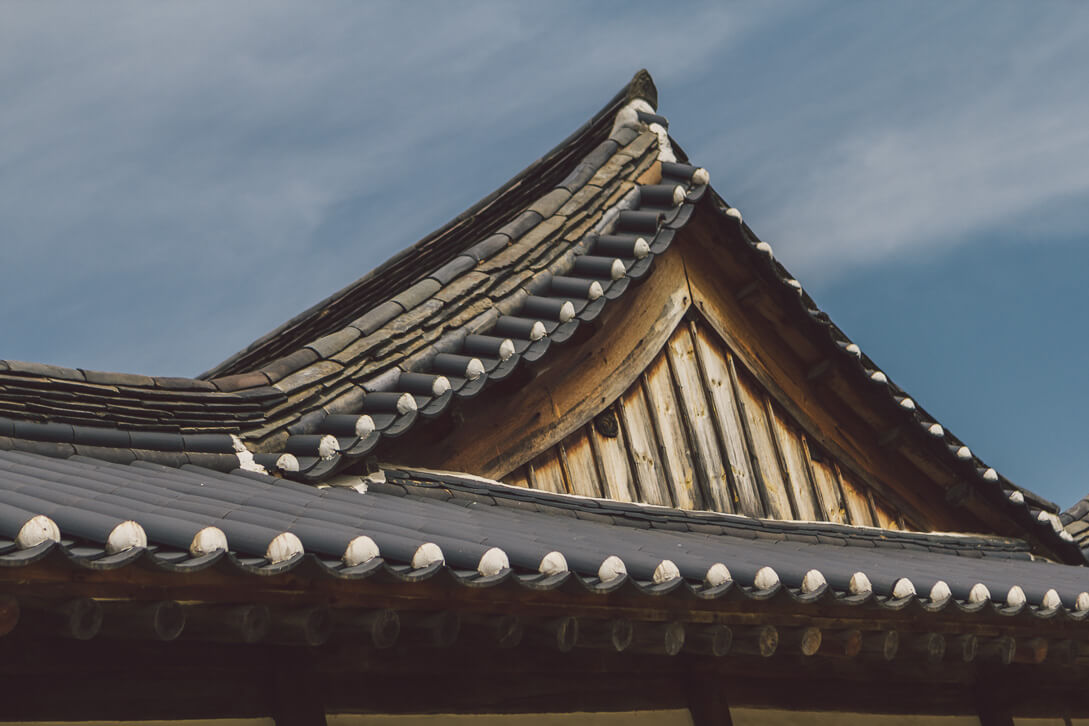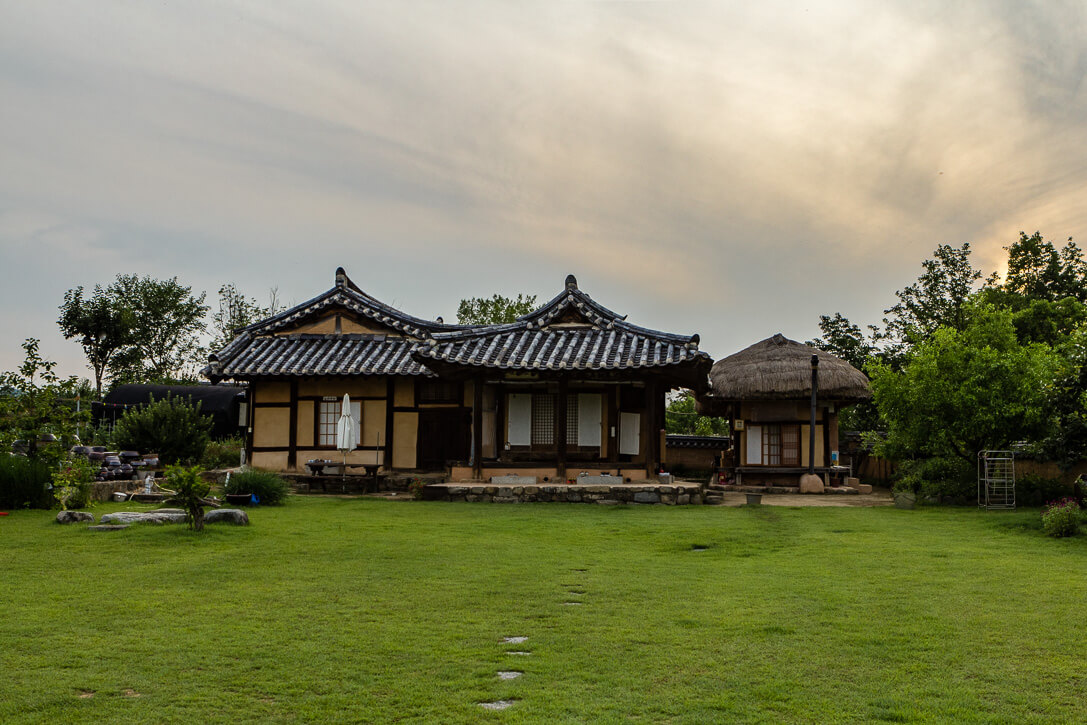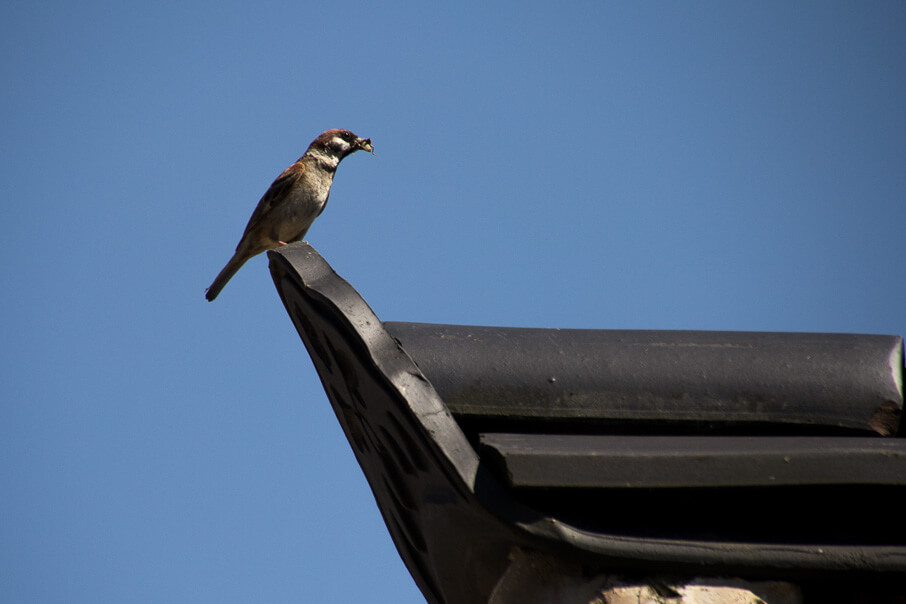 Andong has a rich background from being home to important families in Korea's history as well as being home to renowned scholars from the Joseon Period. Also, this is the spot where Queen Elizabeth also visited in 1999, making Andong's Hahoe Village a pretty legit place for Korea.
We really enjoyed wandering through the alleys of the village, the place was peaceful and really felt like you had stepped back in time. You notice the lack of modern luxuries here (with exception of a few TVs) unlike everywhere else you visit in Korea. For example, you won't be seeing any 7 elevens here! Which if you've been to Korea, you'll understand that's a big deal. This area does a good job of restoring what real rural Korea must be like, at least for us.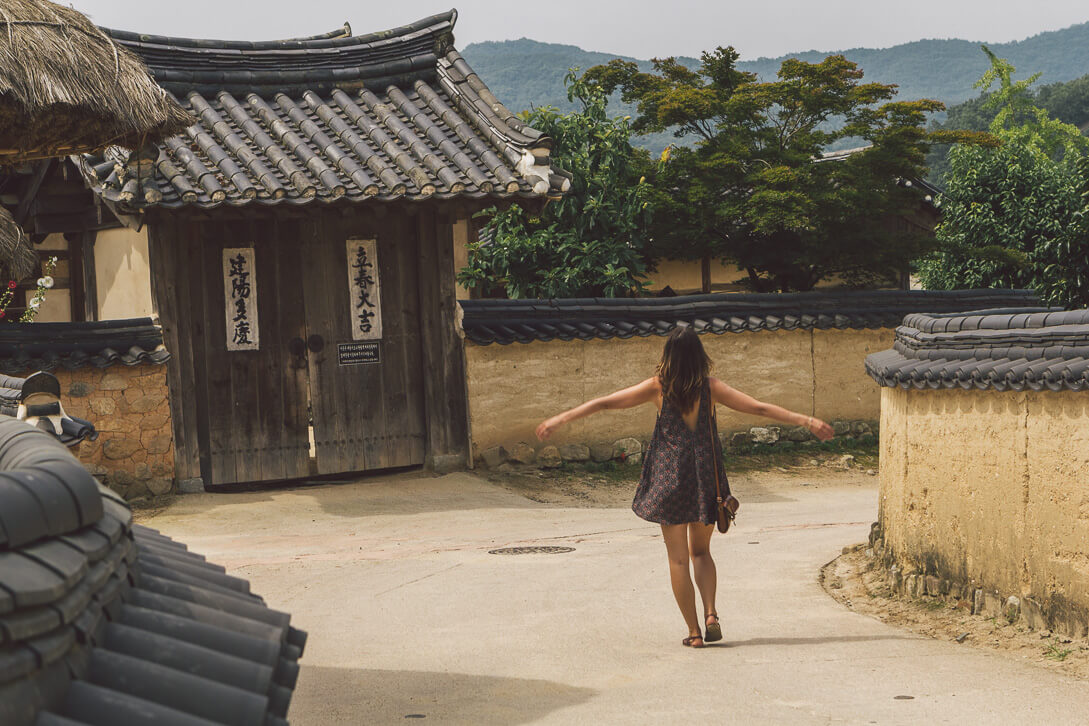 The village is surrounded by a backdrop of rolling green mountains off in the distance and a river that goes around the village like a horseshoe. The place is peaceful and full of natural beauty. We stayed the night in a traditional hanok with our buddies over at Hedger's Abroad right next to what has to be the most beautiful church in Korea. We staying off to the side in the hanok village shouldering fields and church that reminded us of some little monastery you may find in the middle of France or something. It's no secret that Korea's churches aren't always the most aesthetically appealing buildings, there's even a whole website dedicated to how ugly they are, but this one was special. Hence, why I said it has to be the "most beautiful" church in Korea!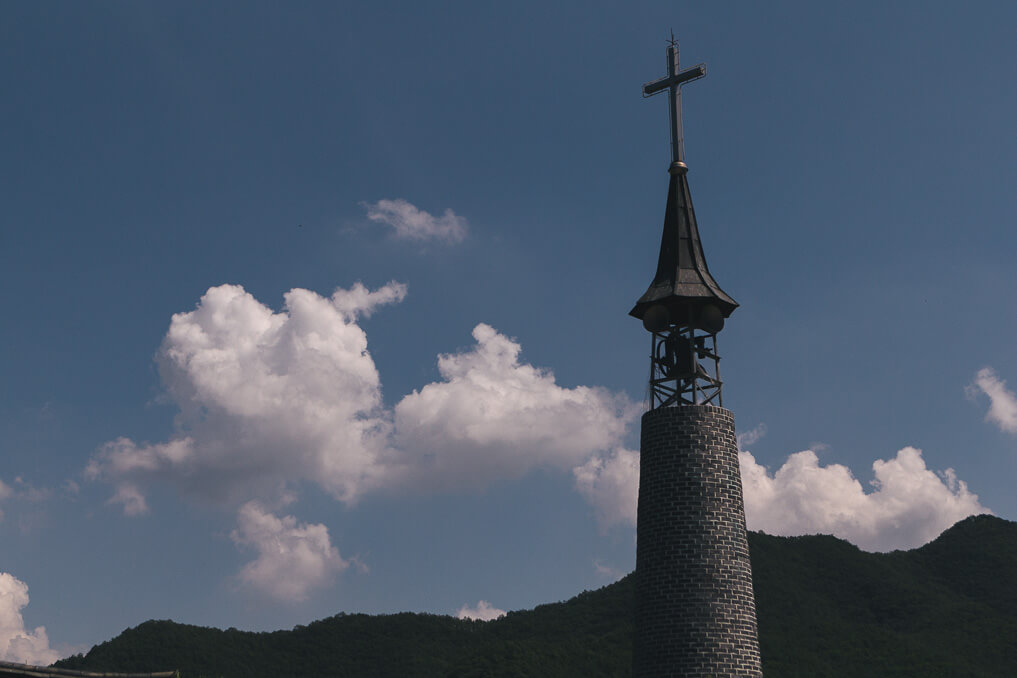 We had a fantastic time hanging out with our friends drinking the local 40% soju (most soju is around 16%), wandering around the village like kids in a candy store, and eating the famous local dish, Andong jjimdak! We loved jjimdak so much we ate it three meals in a row! We can't do that with just any meal, but it's that freaking good.
Want to know more about jjimdak? Check out the Hedger's video on it!
Loved this post? Share the love on Pinterest below!