Another month in Korea, another tradition to celebrate. Korea has more festivals and holidays than most countries do combined, but we're not complaing.
Korea celebrates Valentine's day by breaking it up into three stages. Valentine's Day where girls get gifts for the guys (awesome right?) White Day, where guys get gifts for the girls; and Black Day where single people dress up in black and eat ramen.
Today is White Day in Korea. Basically what American's would consider a normal valentine's day. The premise is simple, the guy gets sweets for the girl, plus any extra things if he wants. But one thing is for sure, there needs to be candy. The most popular treats to get are chocolate or lollipops. You will see huge displays at all convenient stores 72 hours before white day up until the day after where there are huge discounts!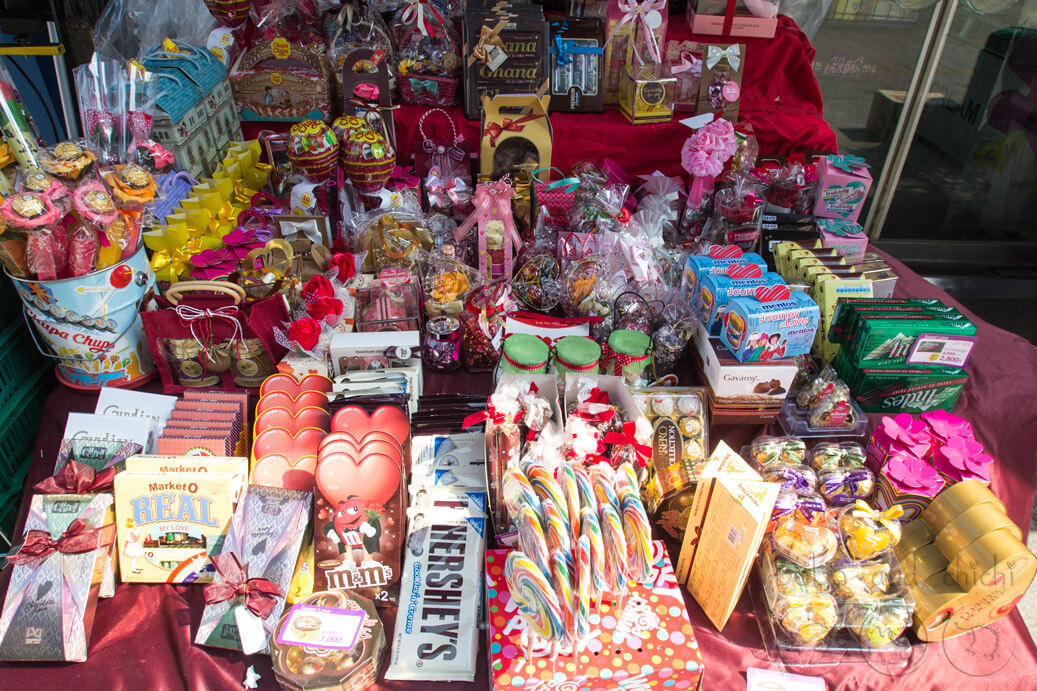 Last month Megan did an awesome job and treated me to Korea's traditional way of celebrating Valentine's day with some chocolate strawberries. So this month I asked my students what to get. Besides some of the crazier comments, like a cat, a ring, or plastic surgery, they told me the Chupa Chups and Chocolates! The chocolates the kids recommended where Ferrero Rocher and hershey kisses.
Going through the shops was actually pretty fun, they have some crazy things in those stores. Gifts can range from $5-$100 for some of those fancy baskets. But after hearing the kids, I went with this simple arrangement.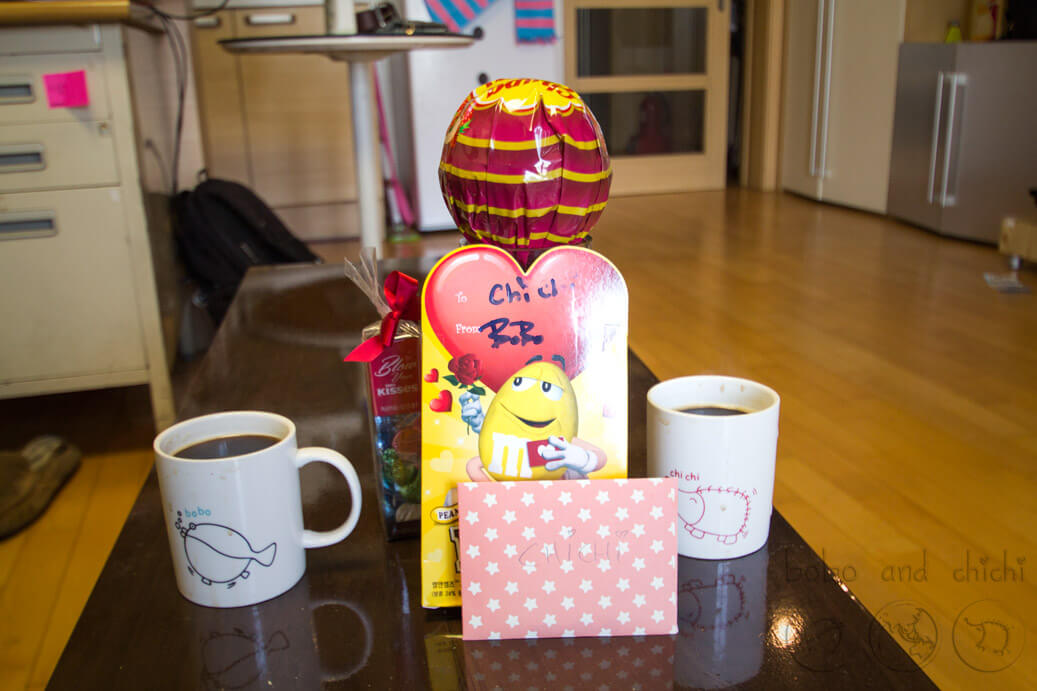 I also made her some white chocolate chip pancakes for breakfast to make sure there was enough types of chocolate.
Well, now its your turn to tell us about your White Day in Korea. What did you get or give as a gift. The next holiday is St. Patricks day right around the corner so we are excited about that!
Send us your pictures or comments about how it went in the comments below or to us on facebook and twitter. We would love to hear your stories!