The 5 most amazing Chiapas destinations to visit from vibrant colonial cities to ancient Mayan ruins, the Mexican state of Chiapas features some of the most incredible destinations that the country has to offer.
This remote state, which shares a border with Guatemala, seems to be far removed from the overtourism that plagues popular destinations like Cancun and Puerto Vallarta.
Instead of mega-resorts and spring breakers, visitors will find breathtaking landscapes and wide expanses of nature. They'll also find ancient ruins, imposing waterfalls, enormous canyons, and a dense jungle that covers much of the land in Mexico's southernmost state.
Without further introduction, here are 5 incredible destinations that will make you want to travel to Chiapas, Mexico that you should consider visiting during your lifetime.
5 Things to do in Chiapas
1. San Cristobal de las Casas
Any travel guide about travel to Chiapas, Mexico isn't complete without a description of San Cristobal de las Casas, or San Cristobal as it's commonly known.
San Cristobal is one of the largest cities and Chiapas destinations and it's where most travelers make their base.
The city is absolutely stunning and was named as one of Mexico's Pueblos Magicos, which is a government program that celebrates locations for their beauty, culture, or history. As of this writing, there are 121 Pueblos Magicos in Mexico.
If you're wondering what makes San Cristobal a Pueblo Magico, which means magic town in English, look no further than its impressive colonial architecture and vivid colors.
As is the case with most cities in Mexico, San Cristobal was largely built by the Spaniards after their conquest of the Americas in the 16th century. This is why visitors today will find numerous Spanish elements throughout San Cristobal.
Some of these elements include colorful stucco buildings, wrought iron windows, cobblestone streets, and elegant churches. This Spanish architecture is common throughout all of Latin America but it's especially impressive in San Cristobal.
Another reason why travelers will almost certainly enjoy this Chiapas destination is that everything in the city is incredibly affordable. From restaurants to hostels to tours, San Cristobal is likely one of the most affordable destinations in all of Mexico and North America.
This is due to the city's inland location and the fact that it attracts more backpackers than it does luxury travelers.
However, this isn't to say that there aren't luxury options in San Cristobal. On the contrary, there are plenty of boutique hotels that provide a luxury experience without breaking the bank.
You can expect to pay about $100 to $150 per night for a boutique hotel whereas a dorm bed in a hostel will cost around $8 per night and it will likely include a free breakfast every morning.
Overall, San Cristobal is a unique and fascinating city that serves as a great base for visiting Chiapas destinations and things to do in Chiapas.
You can easily catch a bus to San Cristobal from most destinations in Mexico as well as from Lake Atitlan, Guatemala.
Read Next: Incredible Things to do in the Yucatan Peninsula
2. Palenque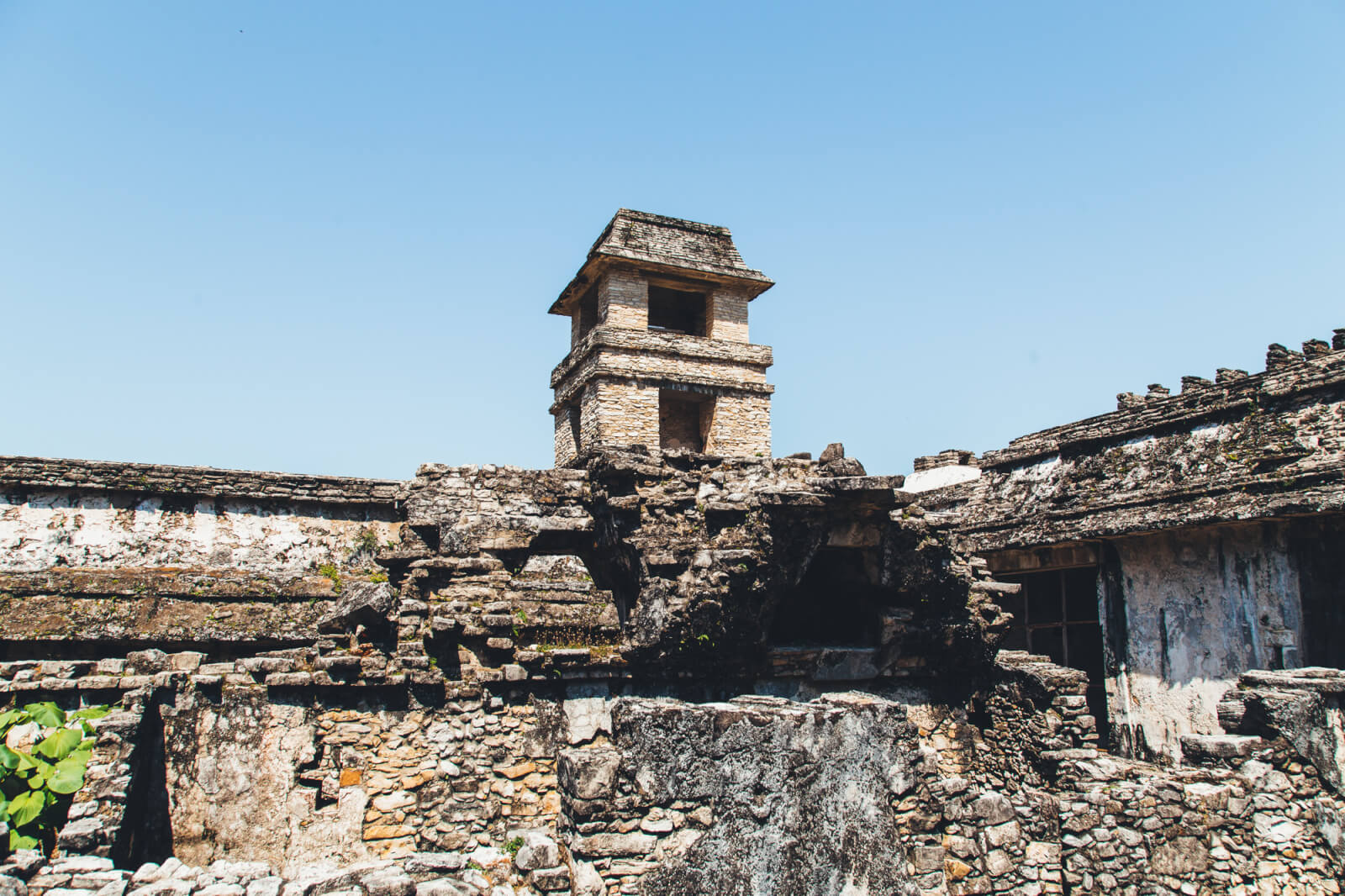 Palenque is an ancient Mayan city that flourished during the 7th and 8th centuries. It's also one of the best Chiapas destinations that any traveler can visit. The ruins are located within a dense rainforest and the site certainly rivals the beauty of Chichen Itza, which is Mexico's most famous archaeological site.
If you travel to Chiapas, Mexico you'd truly be doing yourself a disservice by skipping Palenque.
So what makes this ancient city so special? Although Palenque isn't quite as big as other Mayan ruins such as Chichen Itza and Tikal, it contains some of the most well-preserved structures and carvings in the entire Mayan world.
There are numerous bas-relief carvings, which have been preserved for over a thousand years, that tell the history of this ancient city and of the kings that ruled over it. Without these sophisticated carvings, we would likely have little to no information about the events that shaped Palenque and the surrounding region.
Today visitors can tour the ancient city, with or without a guide, and take in the grandeur and sophistication of the ancient Maya civilization.
One of the best aspects of Palenque is the fact that you can actually climb to the top of most of the temples, which cannot be said of sites like Chichen Itza.
Once you reach the top of any given temple, odds are that you'll be greeted with a sweeping view of the lush Chiapas countryside.
In addition to the ruins, there's also an on-site museum that contains an abundance of information and artifacts relating to the ancient city.
My recommendation would be to tour the ruins first and then finish up the day with a visit to this museum in order to learn more about Palenque's fascinating history. The museum also has air conditioning, which will definitely come as a huge relief after walking through a humid jungle.
Book Now: Palenque and Agua Azul day trip from San Cristobal or Book a White Water Rafting Tour from Palenque through the Lacandon Jungle.
3. Sumidero Canyon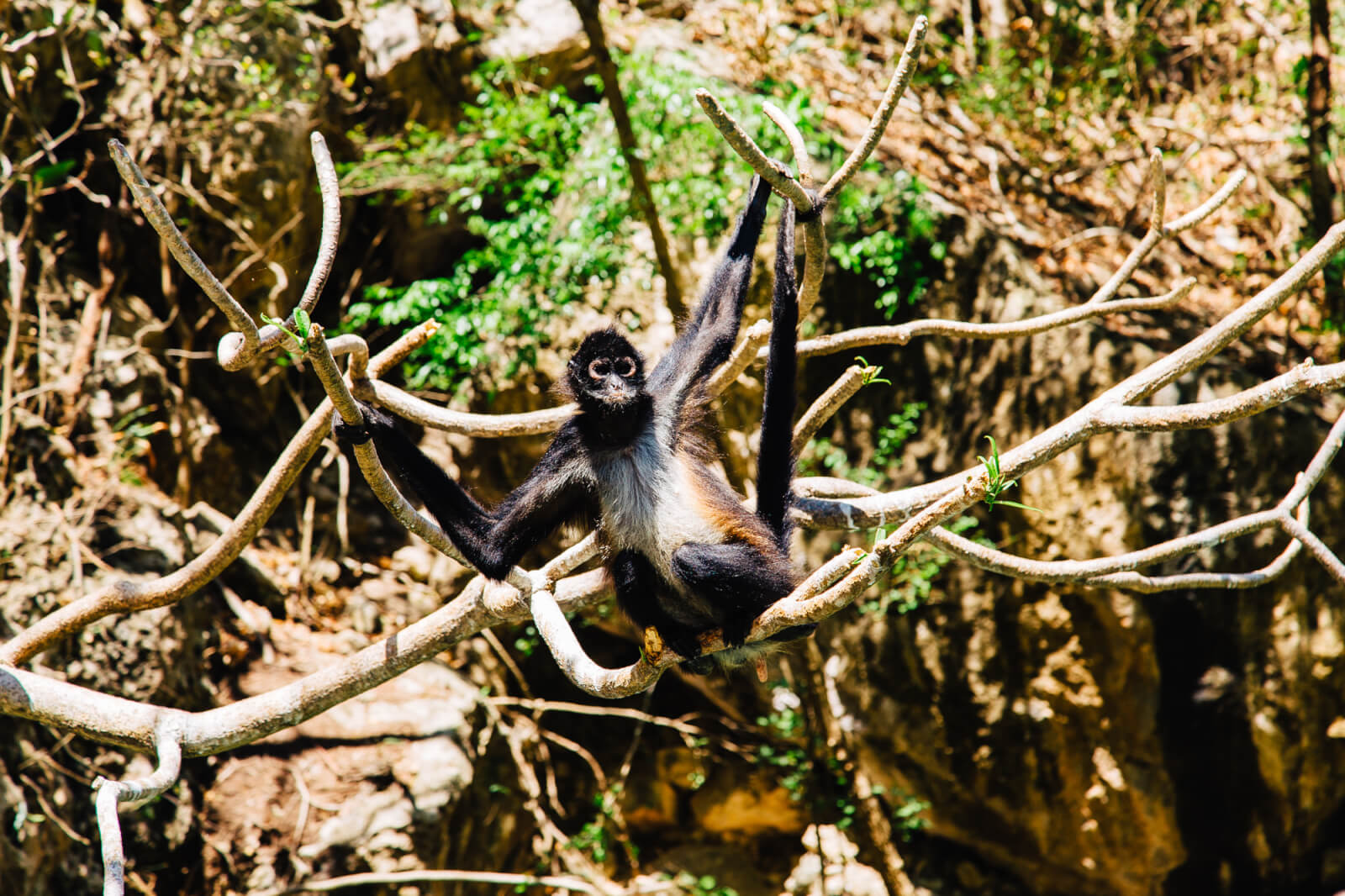 Another favorite pick for things to do in Chiapas is Sumidero Canyon. Have you ever taken a boat ride through an enormous canyon? Well, you can do just that at the Sumidero Canyon, which is only a short drive from San Cristobal de las Casas.
In fact, visiting the Sumidero Canyon is actually the most popular activity among travelers who visit San Cristobal and travel to Chiapas, Mexico.
What makes Sumidero so unique is the fact that you can view the canyon both from above and from within. The typical Sumidero tour consists of a short boat ride through the canyon followed by stops at the numerous viewpoints that are positioned high above the canyon.
One or the other would be great but having both perspectives really gives you an insight into the enormous scale of this geological feature. It also helps to cement Sumidero as one of the most impressive Chiapas destinations.
During the boating excursion, you'll have the opportunity to appreciate the imposing canyon walls towering above as your boat glides along the water. If you're lucky, you'll see diverse wildlife such as Spider Monkeys, Crocodiles, and various species of birds.
The captains are trained to look out for wildlife and they'll stop the boat to allow pictures once an animal or bird has been spotted. Later, at the point where the boat turns back to make the return journey, you'll have a chance to purchase snacks and drinks from another boat whose only job is to sell these items.
The best part about Sumidero Canyon is that it's easily accessible and the tours are very affordable, as it the case with almost everything in Chiapas. Although it isn't as famous as Arizona's Grand Canyon, the Sumidero Canyon is an impressive geologic feature that will surely leave you speechless.
Book Now: Sumidero Excursion and Tour from San Cristobal
4. Chiflon Waterfalls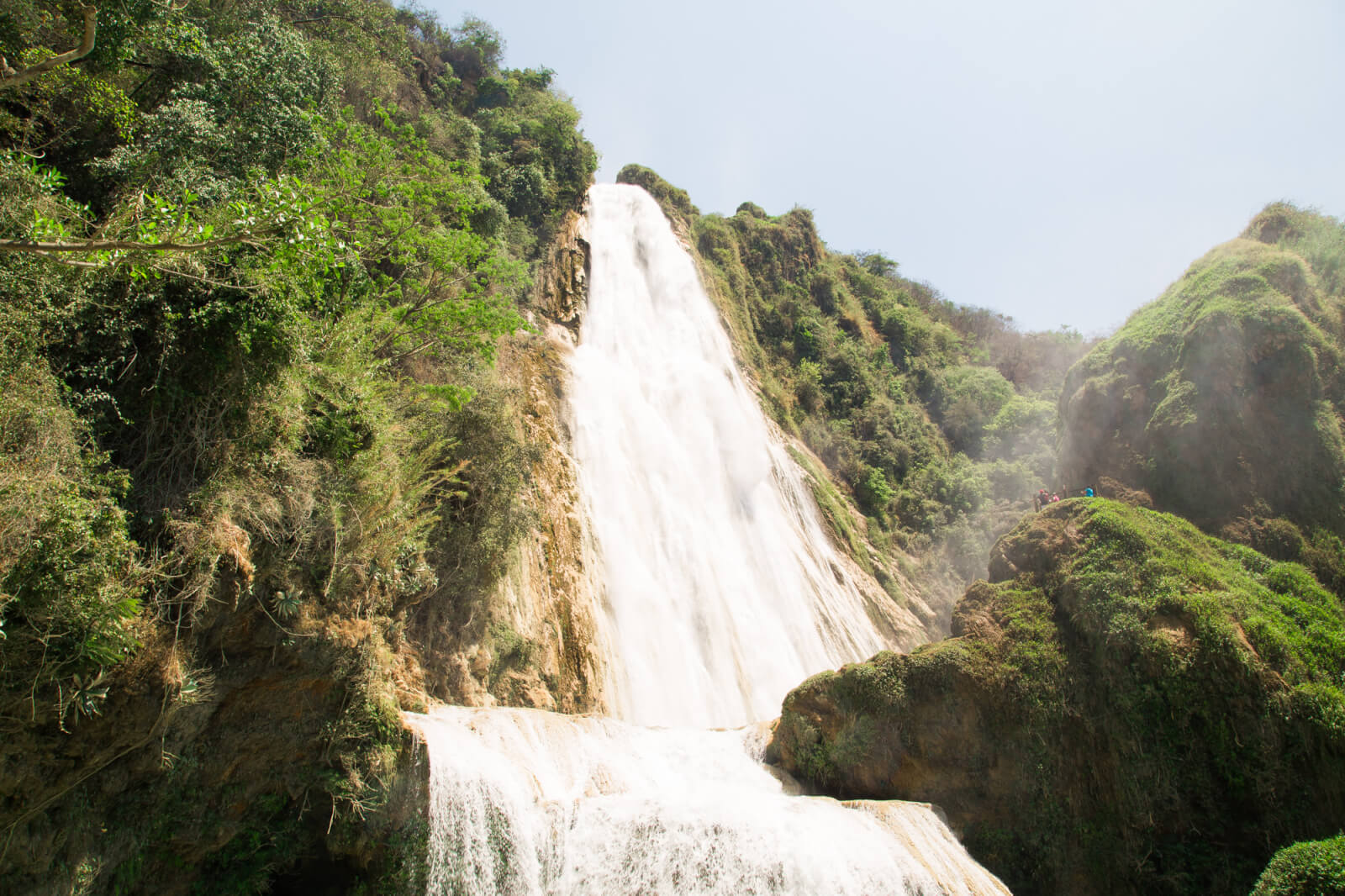 Mexico's Chiflon Waterfalls, also known as Cascadas El Chiflon, are a series of stunning waterfalls located in southern Chiapas.
This Chiapas destination is substantially further from San Cristobal compared to the Sumidero Canyon but the natural beauty of this area makes the longer distance worthwhile. You can either drive to the Chiflon Waterfalls yourself or you can book a tour to Chiflon Waterfalls departing from San Cristobal.
Upon arriving, you can walk around and appreciate these diverse waterfalls that feature some of the most vibrant turquoise water in the entire country. The first couple of waterfalls are great but eventually, you'll make it to the end of the trail where the largest waterfall towers above the viewing platform, at which point you'll realize that the other waterfalls pale in comparison.
There's also a zipline near the main viewing platform for anyone who wants to experience a rush of adrenaline.
If you grow tired of walking around this area, you can swim near the entrance where the water flows gently downstream. Another option would be to simply dip your feet into the water as you sit back and relax along the river bank. When you get hungry, you can enjoy a meal through one of the small restaurants located on-site.
Overall, a visit to the Chiflon waterfalls can be as exciting or as laid back as you'd like. The one thing that stays the same is the picturesque scenery that surrounds the park.
Any tour to the Chiflon waterfalls is usually combined with a visit to the nearby Montebello Lakes, which I'll discuss below as my next pick for one of the best Chiapas destinations to visit during your travel to Chiapas, Mexico.
Book Now: Chiflon Waterfalls & Montebello Lakes Day Tour from San Cristobal
5. Montebello Lakes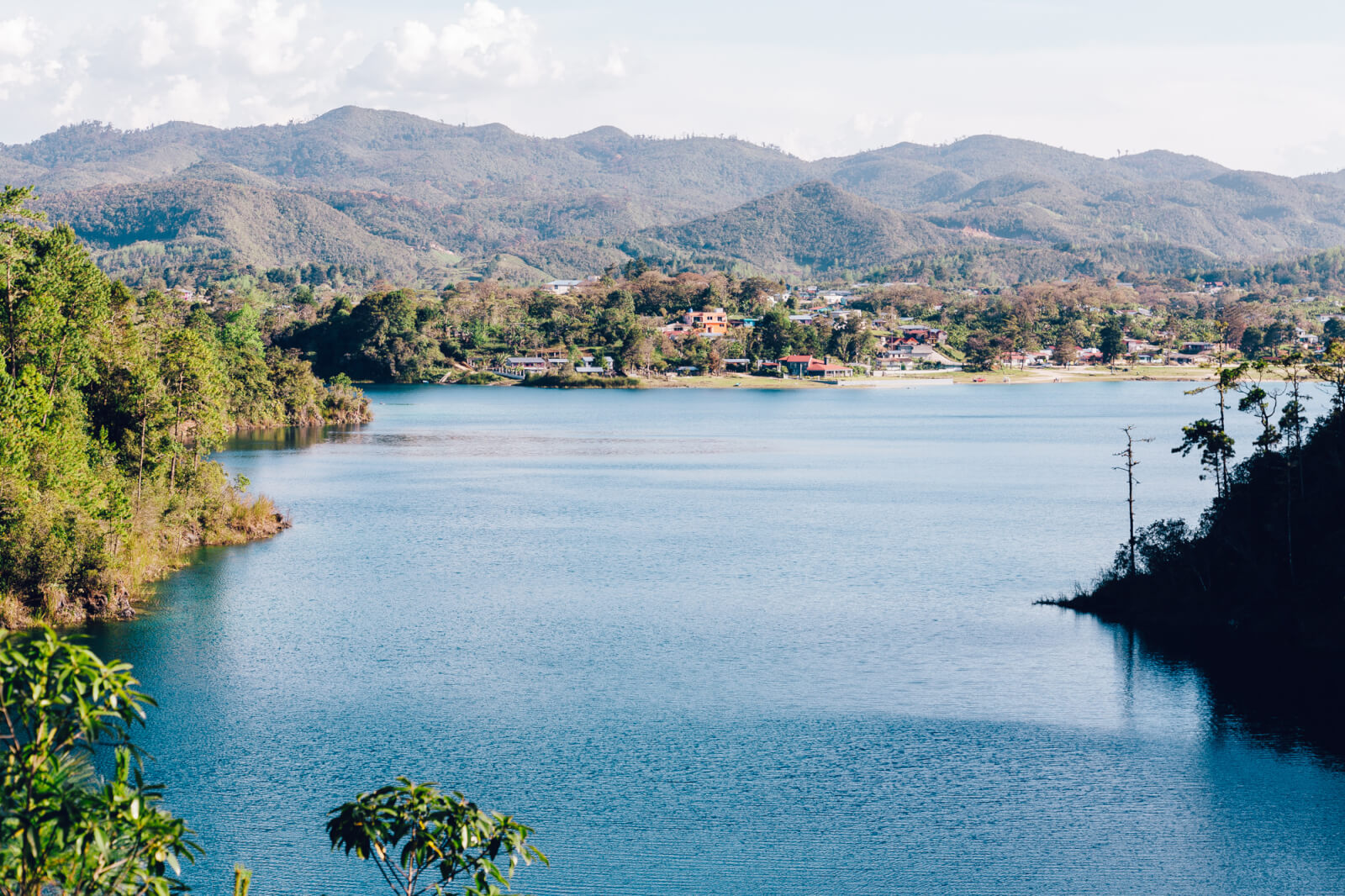 Another one of my favorite things to do in Chiapas are The Montebello Lakes, also known as Lagunas de Montebello, are a series of 59 lakes situated within a pine forest on the border of Guatemala.
In fact, when visiting some of these lakes, you can literally look across and see Guatemala on the other side.
As I previously mentioned, a day tour from San Cristobal will visit the Montebello Lakes will make a stop at the Chiflon Waterfalls beforehand. This allows you to see two incredible landscapes in the same day, which is something that I highly recommend doing.
The reason why the Montebello Lakes are often regarded as one of the best Chiapas destinations is due to the fact that the scenery appears to be unique to this specific park.
During my two months traveling throughout southern Mexico, this was the only pine forest that I saw. Actually, it felt like I wasn't in Mexico at all.
Out of the 59 lakes within this National Park, only about 15 of them are accessible to the public. If you opt for the tour, you'll only end up visiting 4 or 5 out of the 15 that are accessible.
This left me wondering what the other lakes were like and how they compared to the ones that we visited. Nonetheless, the lakes that we did visit were filled with vibrant colors and immense natural beauty.
Although the Montebello Lakes are somewhat far from San Cristobal, it's certainly worth the effort to visit them when you travel to Chiapas, Mexico.
Book Now: Chiflon Waterfalls & Montebello Lakes Day Tour from San Cristobal
Best Time To Travel to Chiapas, Mexico
The best time to travel to Chiapas, Mexico is during Mexico's dry season, which is generally between November and May.
During this time, rain is less likely and temperatures are lower compared to the summer months. However, optimal weather always comes with an increase in tourism so keep this in mind when planning your trip around the best things to do in Chiapas adventure.
Another thing to keep in mind is the fact that while most of Chiapas is extremely hot, San Cristobal de las Casas sits at an elevation of over 7,000 feet. This means that mornings and nights are usually quite cold even if the daytime temperature is relatively warm.
With this in mind, you'll want to pack clothing that will keep you cool in Palenque's jungle environment as well as clothing that will keep you warm on a cold San Cristobal morning.
And there you have it: those are my top picks for the best things to do in Chiapas and the 5 most incredible Chiapas destinations.
Whether you're looking for stunning landscapes, colonial cities, or ancient ruins, you're sure to find it in this remote Mexican state.
Where to Stay While Exploring the Best Things to do in Chiapas
As mentioned above, exploring and traveling to Chiapas, Mexico can easily be done by staying and basing in San Cristobal for visiting most of the 5 incredible Chiapas destinations. These are some great Chiapas hotels and options for where to stay during your trip.
Misión Grand San Cristóbal de las Casas
One of the best options for where to stay while exploring the best Chiapas destinations, this property features gorgeous views of the Chiapas Highlands and has a great location near Zocalo Square and San Cristóbal Cathedral.
The hotel is in a beautiful 19th-century building with patios and individually decorated rooms with private bathrooms.
Book Now on Booking.com | Compare Prices on Hotels.com | See Rates on Expedia.com
Hotel Bo
This stylish 5-star hotel offers sophisticated rooms and word-class service in this beautiful property. Located less than a 5-minute walk to San Cristóbal Cathedral, you can't beat this location in the historic city center while also being a quiet, relaxing property.
Each room is individually decorated with stylish decor and luxury toiletries, rainfall showers, and Egyptian cotton sheets for the ultimate luxury experience.
Book Now on Booking.com | Compare Prices on Hotels.com | See Rates on Expedia.com
---
You also may want to spend time in Palenque since its about a 5-hour drive from San Cristobal. Here are some great options for where to stay and enjoy the best things to do in Chiapas from Palenque.
Plaza Palenque Hotel & Convention Center
This great hotel option in Palenque is located right near the airport and the Pre-Hispanic City and National Park of Palenque.
There is a great pool on site for cooling off on those hot days as well as traditional and comfortable rooms with stylish local touches throughout the room's decor.
Book Now on Booking.com | Compare Prices on Hotels.com | See Rates on Expedia.com
About the Author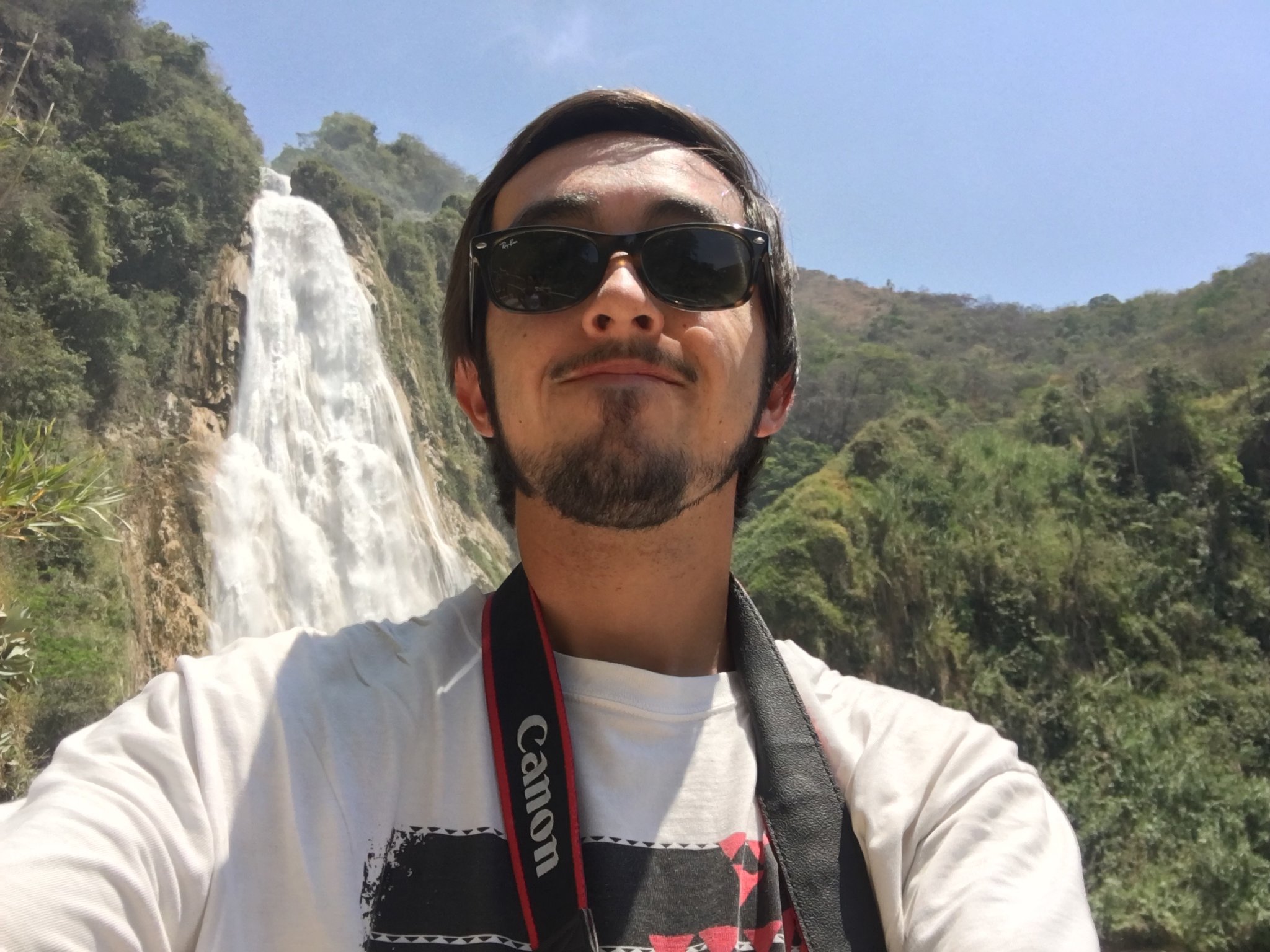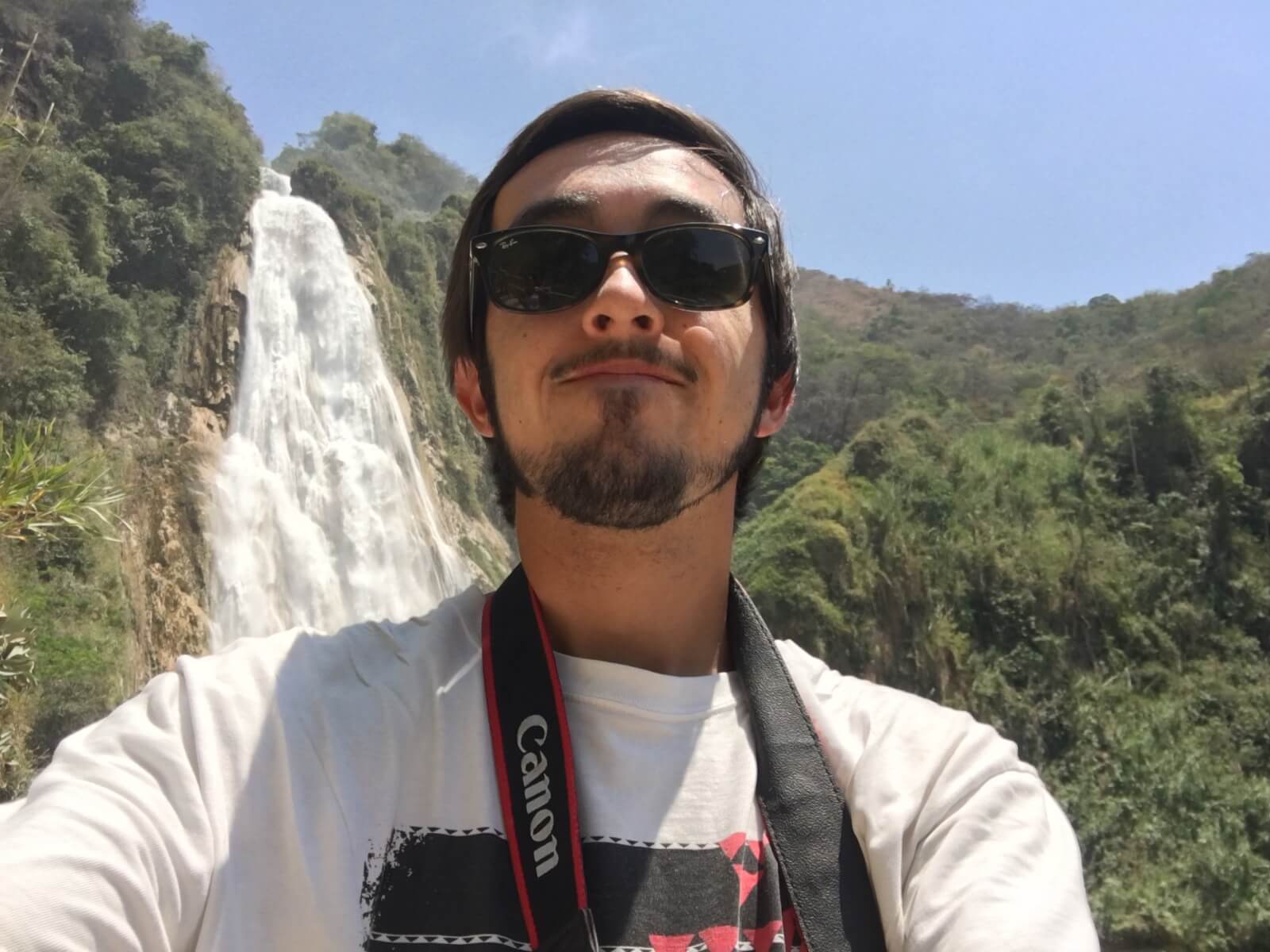 Michael is the founder of Passport Explored, a blog that focuses on unique destinations throughout the world. His goal is to inspire people to step outside of their comfort zone and live without regrets. You can follow him on Twitter, Facebook, Instagram, and Pinterest.
---
Enjoyed this post on the most incredible Chiapas destinations to visit and best things to do in Chiapas? Bookmark for later or share the love below on Pinterest.