Wondering what to see in Prague but worried about all the crowds, especially during high season? Here are our best tips!
Prague has easily become one of the most popular cities in Europe to visit. It's no wonder why as it's one of the most breathtaking places to photograph and easy to get inspired to visit and see this fairytale city for yourself.
Howeer, with over 7 million visitors a year in a popular but small city center can fill up quickly and be overcrowded.
Try to cross Charles Bridge midday and you will find yourself shoulder to shoulder inching your way across. This city has reached its limits of how many visitors it can host, we urge people to come to the Czech Republic and leave Prague because the countryside has so much to offer and so many people miss it.
However, no one, not even us, want to completely skip Prague Even with the crowds it's pure magic. That is why we put together this guide for what to see in Prague to escape the crowds, even at big Prague tourist attractions during high season!
Also, check out more Prague travel tips to help you plan your trip!
What to See in Prague & When to Go
Charles Bridge
Easily one of the most popular Prague attractions is the Charles Bridge. You see images of it all over the internet and on social media, empty and magical looking.
However, when you get there in person in the middle of the day it's shoulder to shoulder packed full of people like sardines all trying to witness the magic and beauty of this historical bridge. This is not pleasant, and what should like 5 minutes to cross the bridge will take about 5 times longer and getting photos is just not fun.
When to Go
Visiting the Charles Bridge while its empty is what to see in Prague if you want to feel the magic of this city that makes me fall in love with it every time we come and it's not as hard as you think. We visited in August, still peak season and were able to get to Charles Bridge two days in a row without fighting crowds.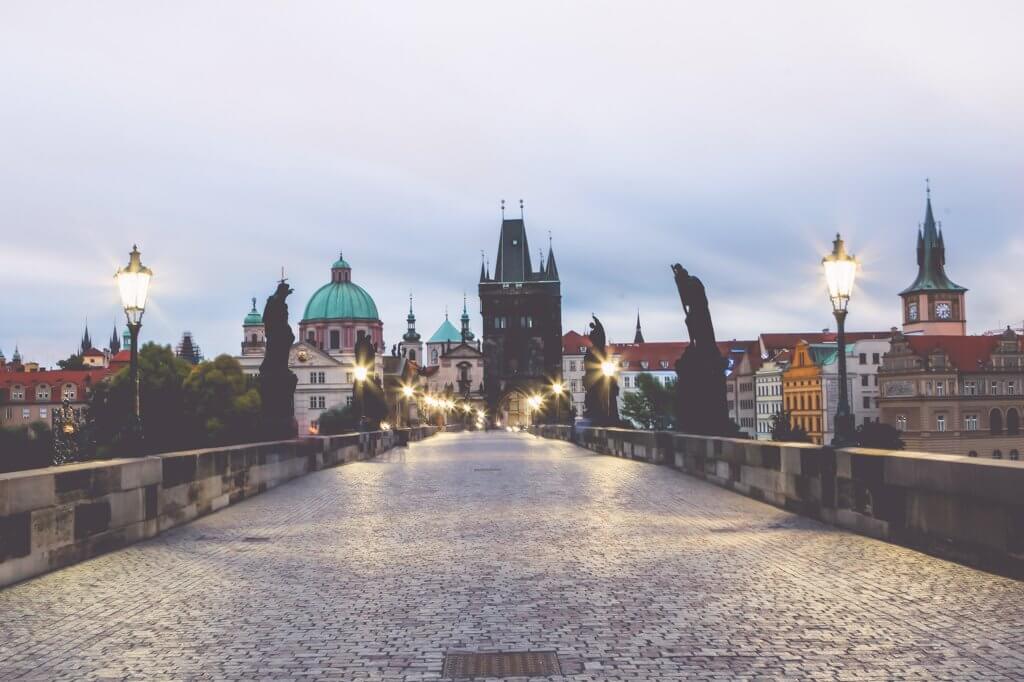 Don't believe me? Check out the image above, no that is not photoshop, that is what it looked like.
How? Early bird gets the worm and you're going to notice a repeating pattern here with our tips on some of the most popular Prague must see spots, get there before everyone else in the city is awake.
The Charles Bridge is a popular place to photograph at sunrise, however, people show up right at the sunrise time, no earlier. We are very used to getting to our photography locations at least an hour before sunrise to shoot our sunrise time-lapse sequences for our hyperlapse videos.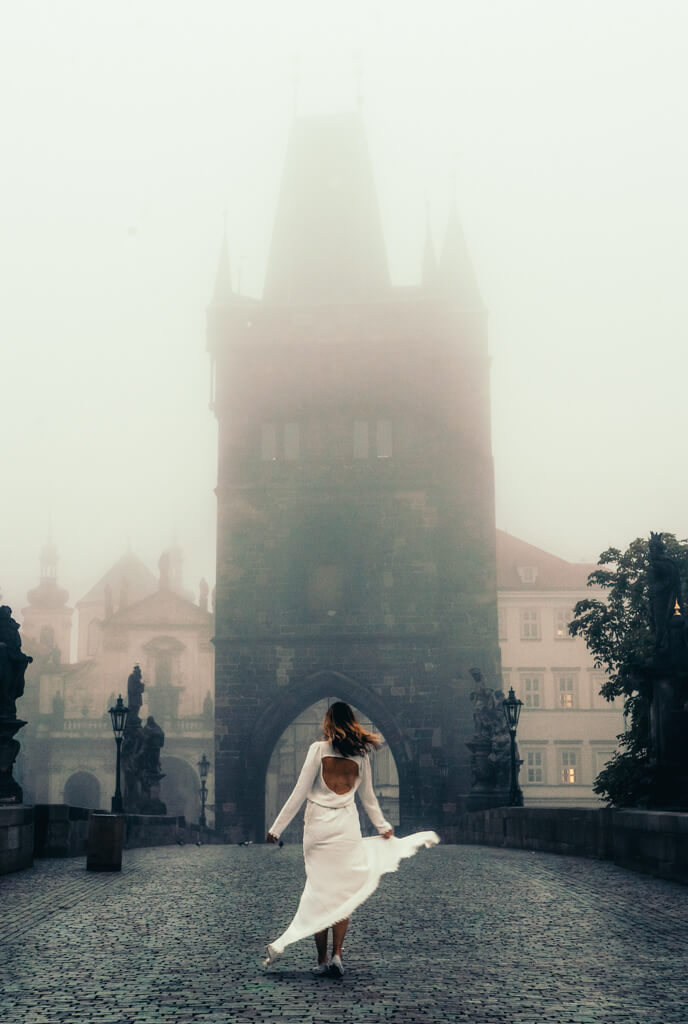 We came to Charles Bridge 20-30 minutes BEFORE the sunrise and were the only ones there with the lanterns on and enough light to photograph. If you wait until the actual sunrise you will start to see some people here.
How to Photograph
When shooting in a low light situation like this we recommend either using a fast lens, like this Sony FE 24-70 mm lens, or a travel tripod to get the best quality image.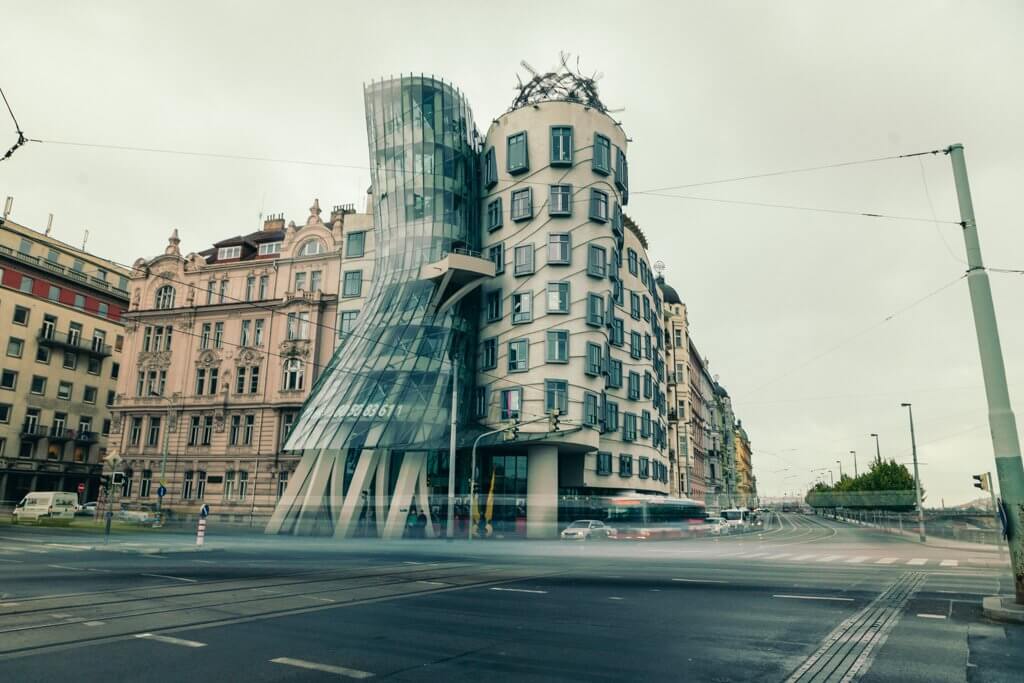 Have a few people you want out of your image? If they are walking and not standing still you can also take a long exposure photo with an ND filter to blur them out. We do this from time to time in busy places.
Old Town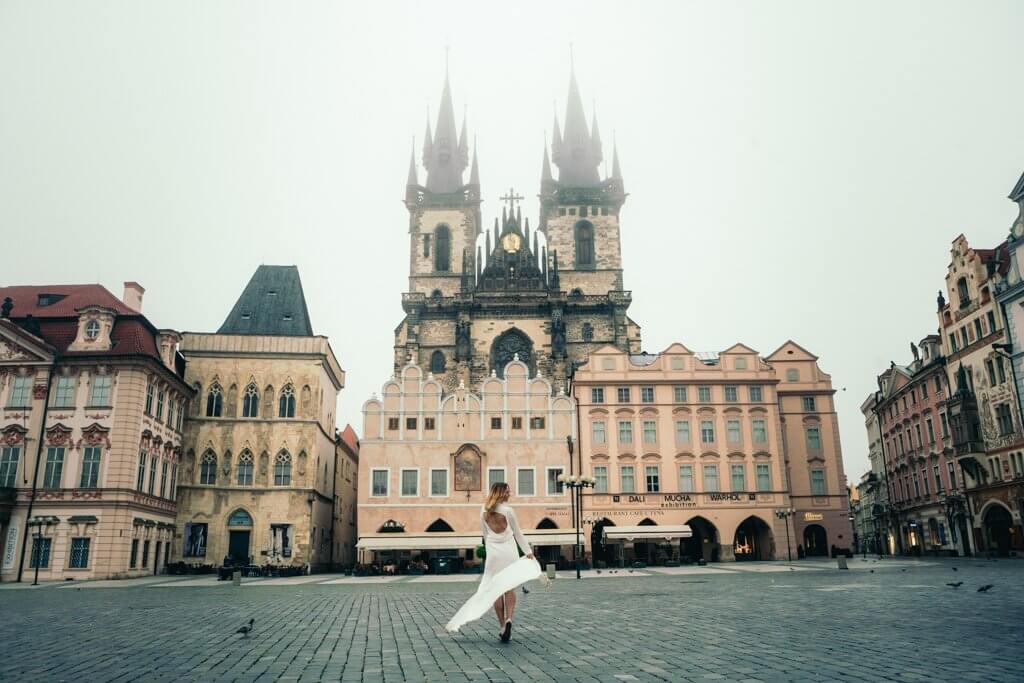 Old Town is what to see in Prague if you're looking for some of the most iconic and beautiful scenes in the city.
Again, much like Charles Bridge this is one of the most popular Prague places to visit and almost impossible to see without the crowds in this beautiful town square whether you're in front of the astronomical clock or the gorgeous gothic towers of the Church of Mother of God before Týn.
When to Go
But again, what if we told you there was a way to experience Old Town Square without the crowds?
After being the first person on Charles Bridge before the sunrise, make your way on the eerily quiet and charming cobblestone streets leading to Old Town where you will experience the square all to yourselves besides maybe one or two other souls who are awake and alive at the time either coming in from a long night out at the bars or just some other early risers.
It's so difficult to get out of bed this early, but the reward is so worth it and you really feel the magic of the city before it wakes up. We also love the haze and gloom of the morning haze and how it adds that enchanting feeling to this already magical looking city.
Prague Castle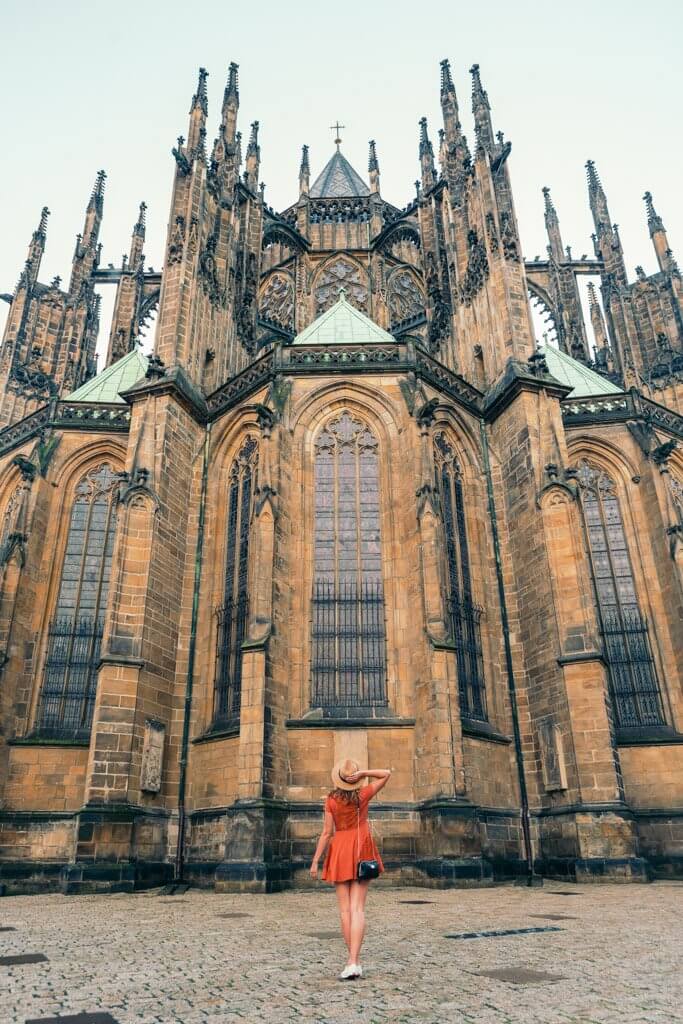 Another Prague tourist attraction to see if you want to witness gorgeous architecture is Prague Castle. Easily one of the most crowded Prague places to visit and one of the most stunning with the incredible and stunning St.Vittus Cathedral, an iconic building in the city's skyline.
When to Go
During the day this is also a crowded spot, but what a lot of people don't know is that you can actually visit the castle complex is open a 6 am and doesn't close until 10 pm.
We walked up here after visiting Charles Bridge and Old Town after sunrise and had the Prague Castle complex all to ourselves for photographing and just enjoying the views.
The only downside to visiting the castle very early or very late is you won't be able to tour inside the castle or inside St. Vitus Cathedral, you will only be able to walk around the exterior of the buildings inside the complex, this was enough for us as we have already been inside the cathedral.
Sadly, Golden Lane used to be open in the am, now it doesn't open until 10 am and you need the Prague Castle ticket to get in.
Take a Night Tour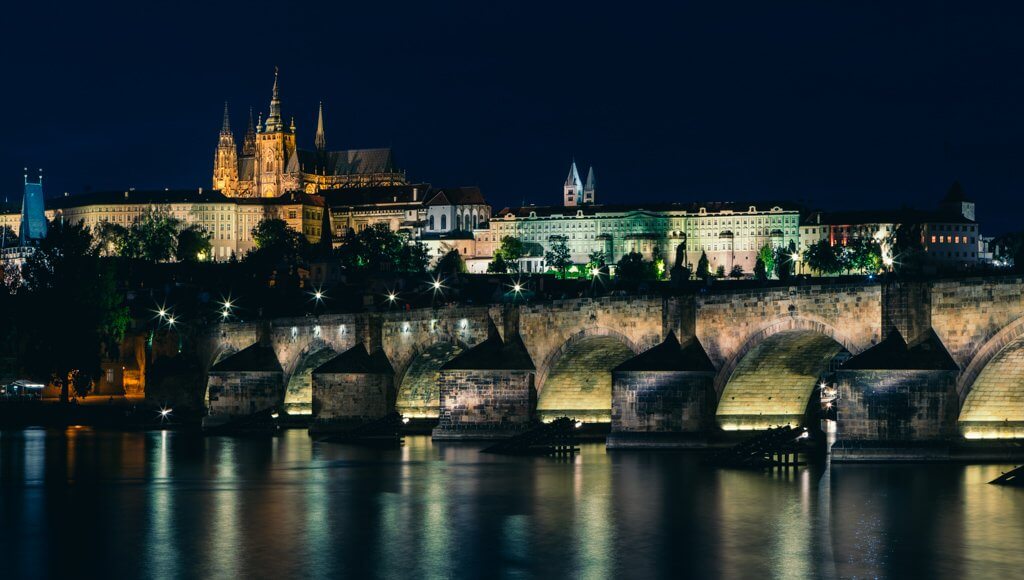 Another way to see the most popular Prague attractions like Old Town and Prague Castle is take a night tour.
We ran into a private night tour at Prague Castle when Scott and I went to just walk through the complex at night to just admire the city before it goes to sleep.
We had no idea they existed and realized this is a great way to experience what to see in Prague without the crowds and learn a lot about these sites from your personal guide.
We took a day tour last year and while we enjoyed it, all of the places were crowded and it was hard to hear our guide in very popular places where we couldn't find a quiet place to hear.
We couldn't help but eavesdrop in front of the exterior of St. Vitus Cathedral at Prague Castle and learned something new!
The tour is 3 hours long and takes you through Old Town and Prague Castle without the crowds.
An Alternative List of What to See in Prague
Besides all of what to see in Prague in Old Town and New Town, there is an entire city to explore. We spent a lot of our time finding what to see in Prague without the crowds over two months.
Here are some neighborhoods we suggest not only for where to stay in Prague but to visit to skip some crowds and experience other beautiful neighborhoods of the city.
You can also find more information on these places in our guide for best things to do in Prague.
Vrsovice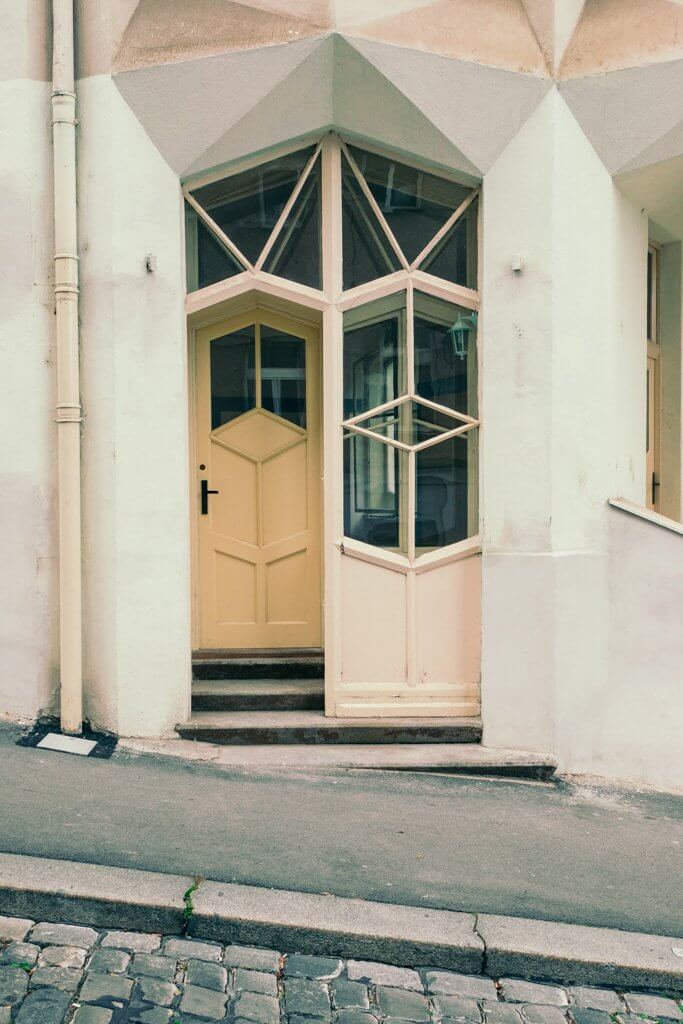 A little removed from the popular Prague places to visit in Prague 1 & 2, Vrsovice is located in Prague 10 and is a quiet neighborhood full of gorgeous bourgeoisie style buildings, cafes, bars, parks to hang out at and restaurants.
Vinohrady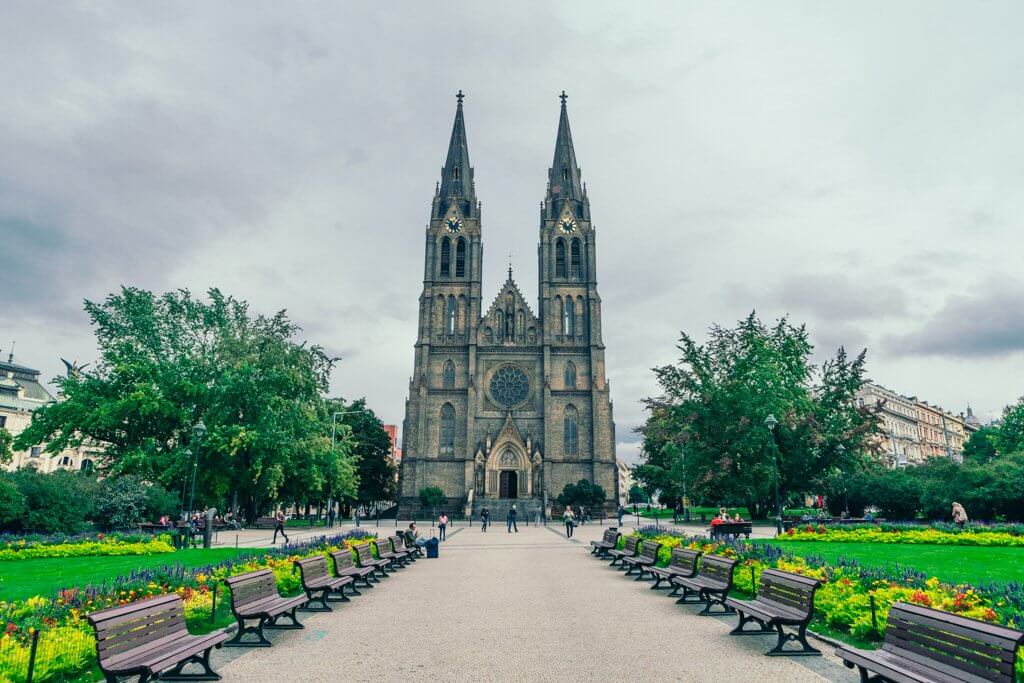 Vinohrady is what to see in Prague if you want to see a historical spot where the city's vineyards used to be, but is now an extension of Prague, the gorgeous park Riegrovy Sady which has a stellar beer garden that comes to life at night, an Art Deco theater, and the impressive both Church St. Ludmila. This lesser know Prague place to visit is also near Prague Main Station and just a 20 minute walk to Old Town.
Zizkov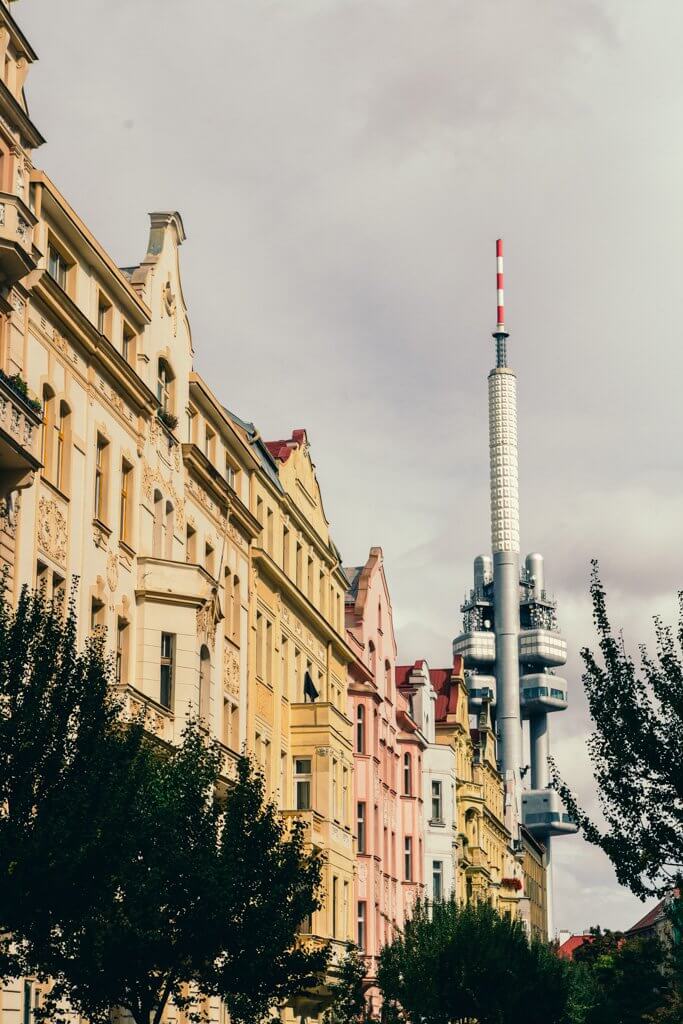 Zizkov is what to see in Prague if you want to get away from crowds but still experience a cool, hip neighborhood. We really like Zizkov, one of the gentrified neighborhoods in Prague popular with Airbnb listings.
Zizkov is also home to one of the most unique Prague must see sites, Zizkov Tower, the 2nd ugliest building in the world. While the tower itself doesn't look like anything but an eye sore visible all over the city, it actually has a really cool bar and an observation tower with awesome views of the city.
At the base of Zizkov Tower there's also a mini golf course and a Jewish cemetery, and a block from the cool Akropolis Theater.
Letna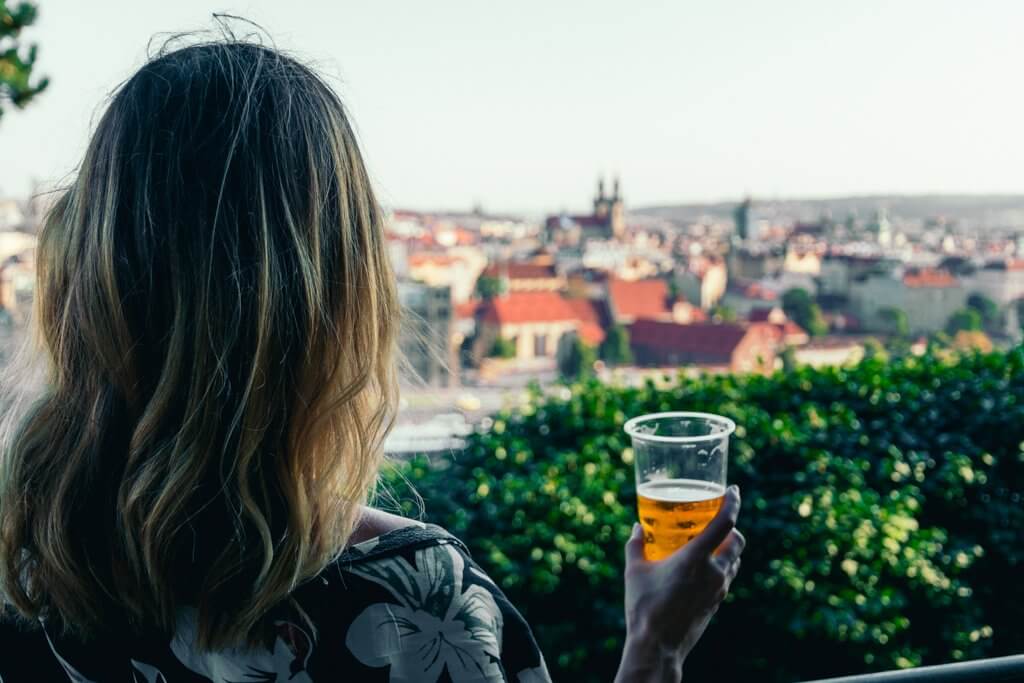 Letna is a Prague must see spot for the views alone. From the park Letenske Sady there's an awesome beer garden and an incredible view looking down the bridges over the Vltava River.
This is also a cool hang out spot for young locals in the evening during the warmer outdoor months near the Metronome monument, the giant red needle. Young party go-ers bring their own booze or shop from the vendors and sit outside enjoying their drinks overlooking the city.
Karlin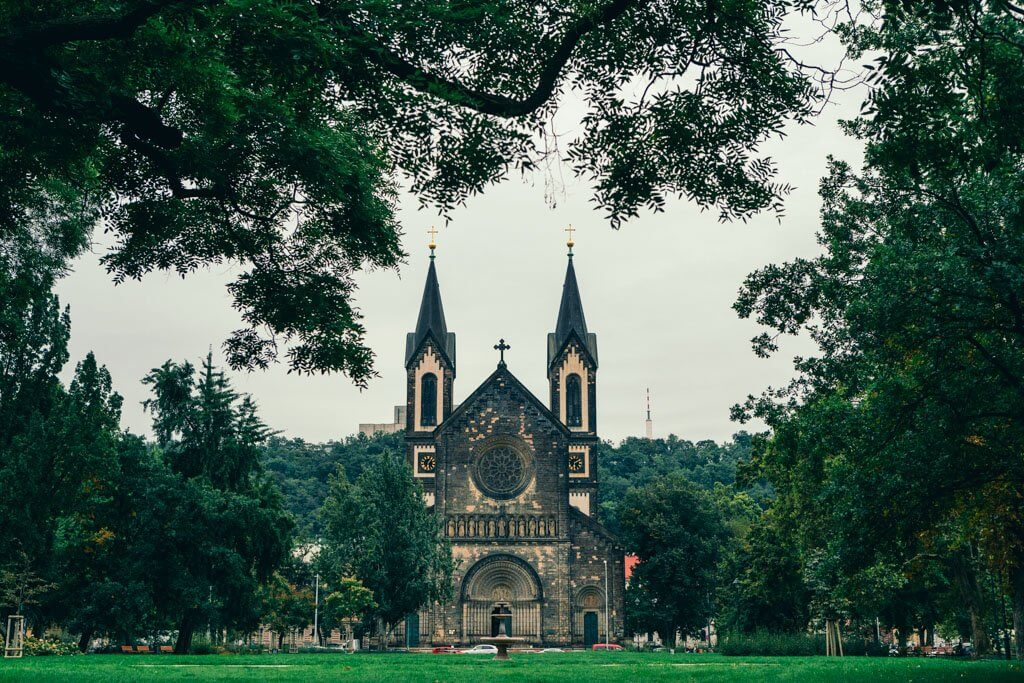 Another cool thing that should be on your list on what to see in Prague if you like hip neighborhoods is Karlin where you won't find many tourists or crowds at all.
The area is gaining a reputation for its foodie scene, but also has cool hangout spots like Karlin Studios. There are also impressive buildings here like Lyckovo Namesti Square and St. Cyril and Methodius Church.
Petrin
Another on the list of what to see in Prague for city views is Petrin. Home to Petrin Tower, Prague's own Eifel Tower with a spectacular view of the city. Hike or walk around the area, picnic, or stop for beer at some of the bars in the area. This is what to see in Prague if you're also looking for a quiet date spot!
Vysehrad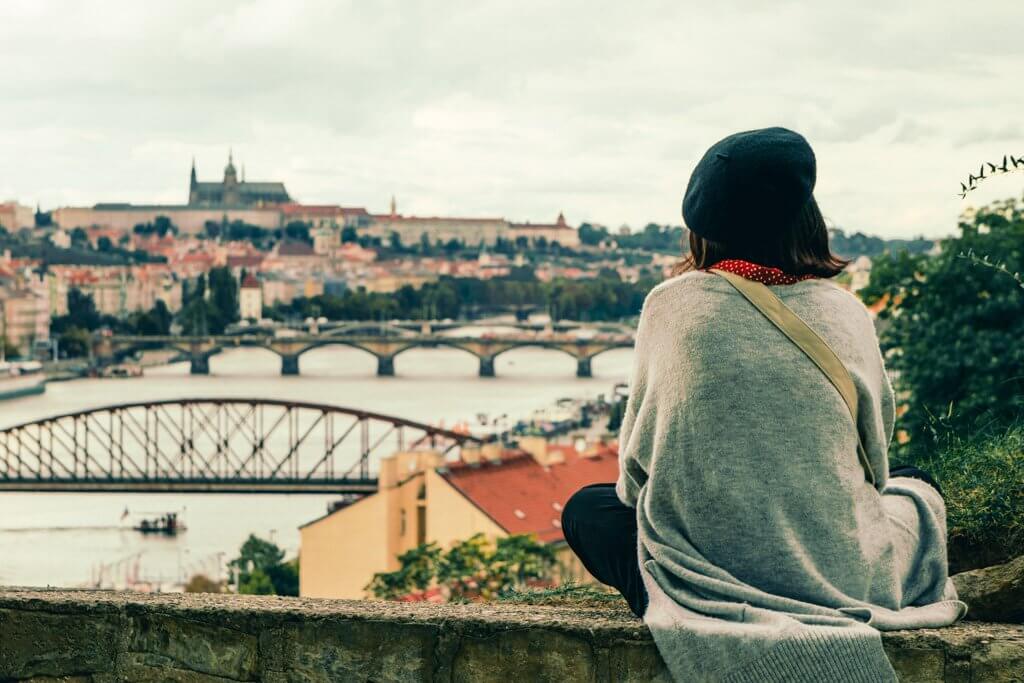 More Prague attractions without the crowds include Vysehrad, a castle overlooking the Vltava River without mass hoards of tourists. Meander along the old fortress walls and admire the gothic architecture at Basilica of St. Peter and St. Paul and the stunning cemetery which is where famous Czech people's remains reside. Many argue this is a Prague must see site for the view alone.
---
What are your tips on what to see in Prague and how to escape the crowds? Let us know below!
And if you're still planning your trip, don't miss our Czech Republic travel guide and Czech itinerary!
Liked this post on which Prague attractions to goto and when to escape the crowds? Bookmark for later or share the love below on Pinterest.