We couldn't be more excited about sharing our first special wedding day with everyone! We have been planning our intimate, beach wedding since we got engaged in Hawaii in the spring. Since we both grew up on opposite coasts, we decided to have two, small family weddings and a party with our friends in Vegas rather than one big wedding.
One thing that made doing our wedding this way extremely fun would be that we got to have more than one theme for our wedding! Ever since I was in high school I dreamt of getting married on a beach.
After living in Laguna Beach for two years I fell in love with the small, secluded beach right in front of my old apartment. This beach is where Scott and I shared many memories and sun filled days before moving to South Korea.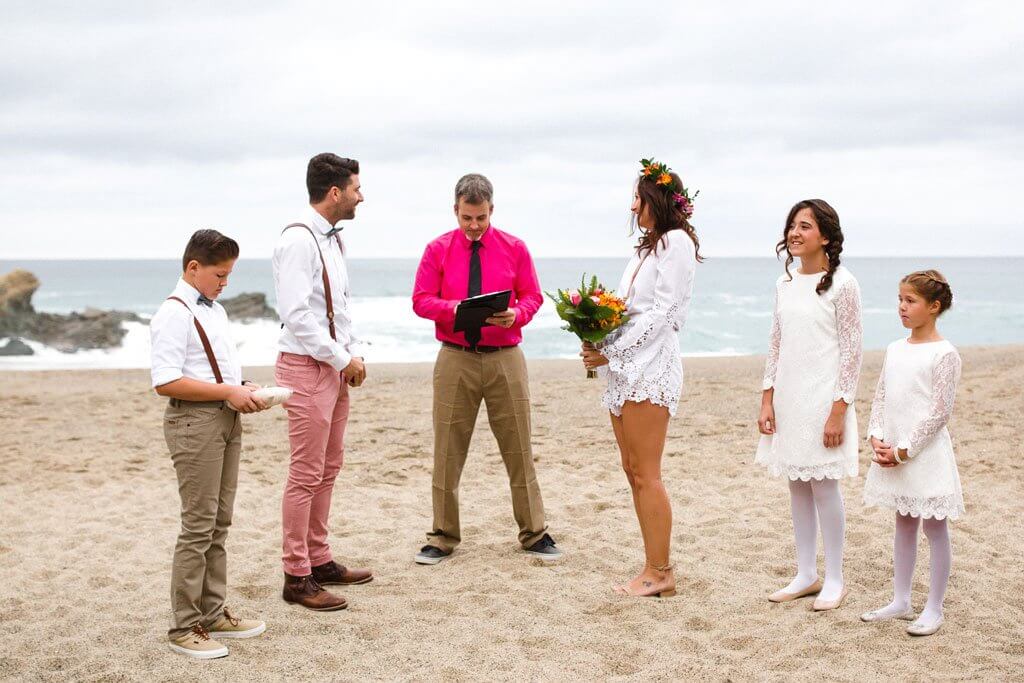 So basically, there was no better beach to tie the knot on! On Sunday, November 20th we gathered with our immediate family and crashed Tablerock Beach for our wedding. Our ceremony was led by Scott's brother Chris who married us in front of a circle of our parents, siblings, aunts, uncles, nieces, nephews, and grandparents.
The unexpected rain (it seriously never rains in California) quit just in time for our impromptu ceremony and then we rode away on a Vespa with a just married sign.
After the ceremony, we headed north to Huntington Beach where we held our backyard reception with our family. We were greeted by our nephew Payton who played, "Here Comes the Bride," on his piano.
After we ate a delicious taco cart catered the meal, our nieces and nephew, Samantha, Lily, and Payton surprised us with singing, "Stand by Me." This was one of the most adorable things we have ever seen.
This may be cliche, but the day was perfect. Everything from the beautiful decorating and flowers that were done by Scott's mother, the wedding location, our family, and the food was everything we could have hoped for.
Without further ado, we present the photography from our California Beach wedding taken by talented Priscilla Frey.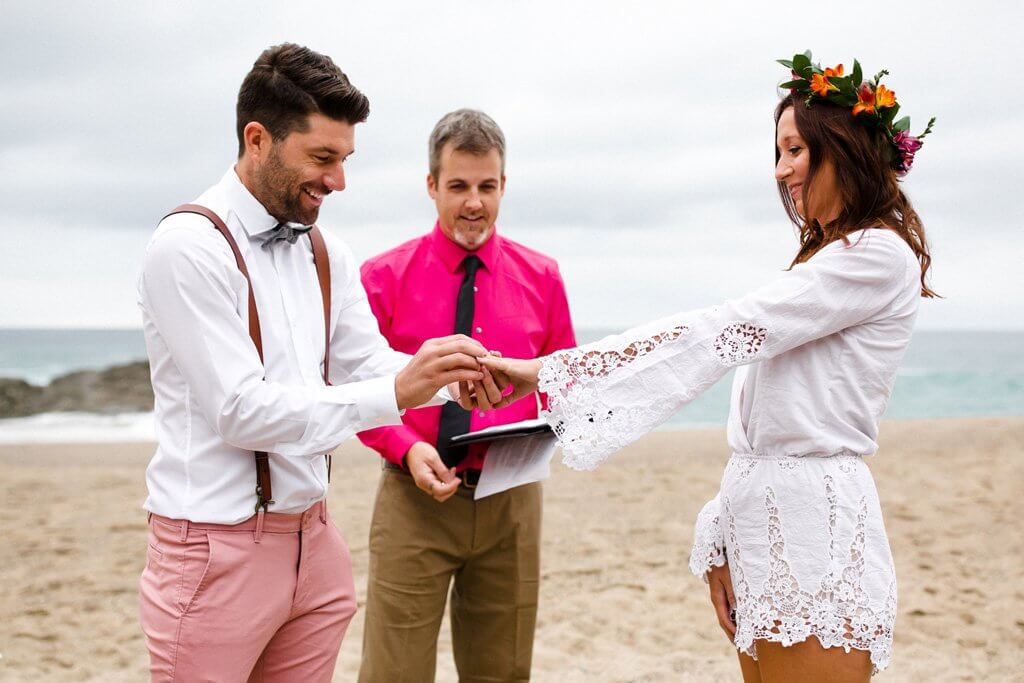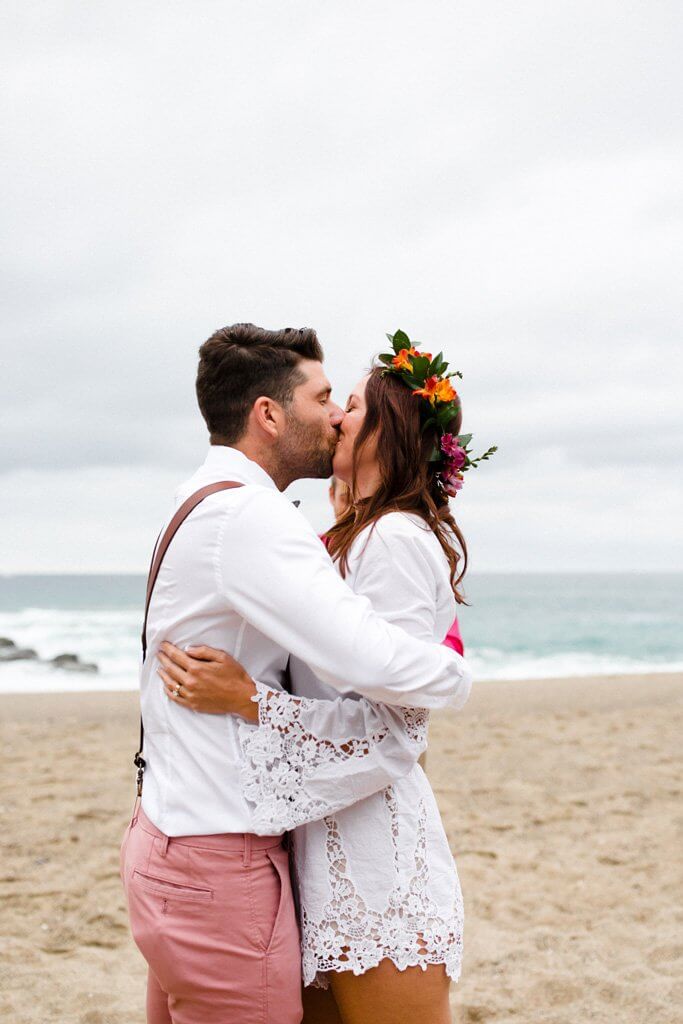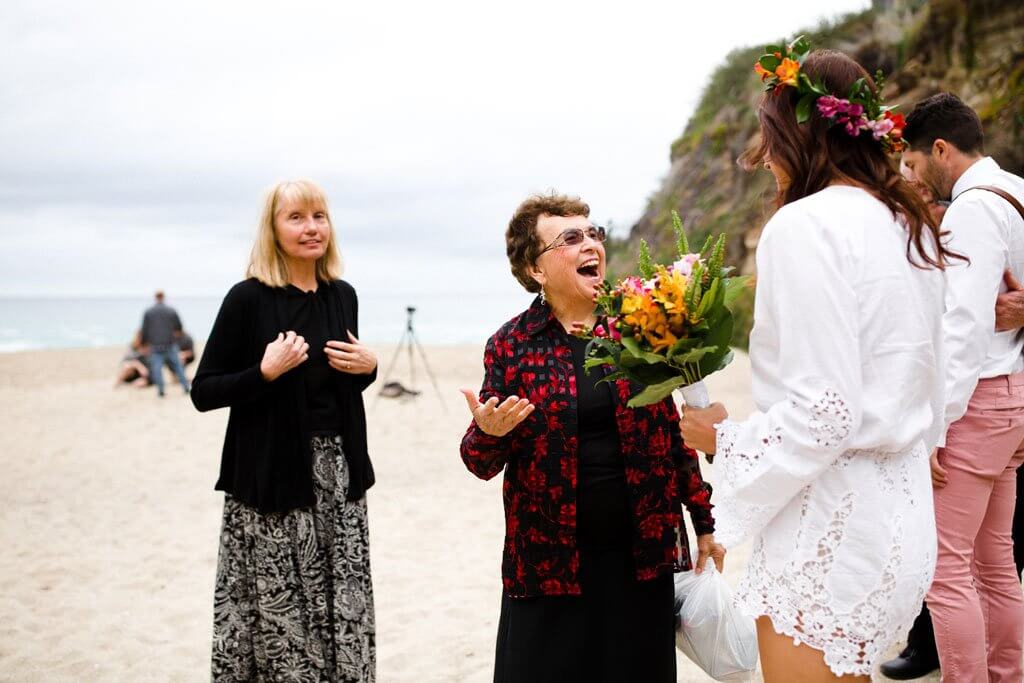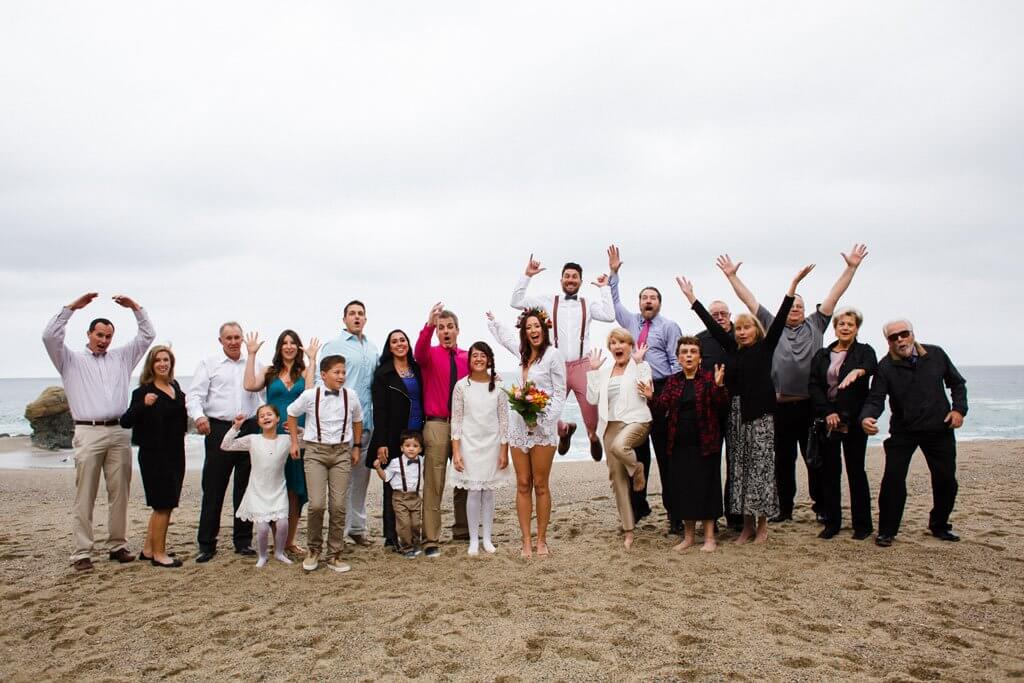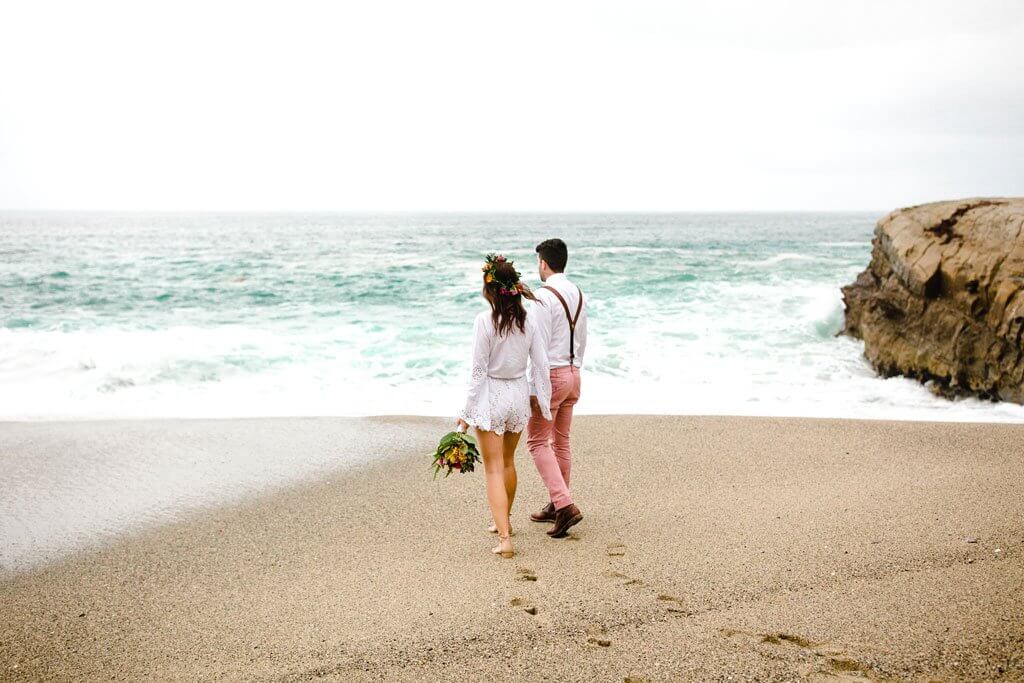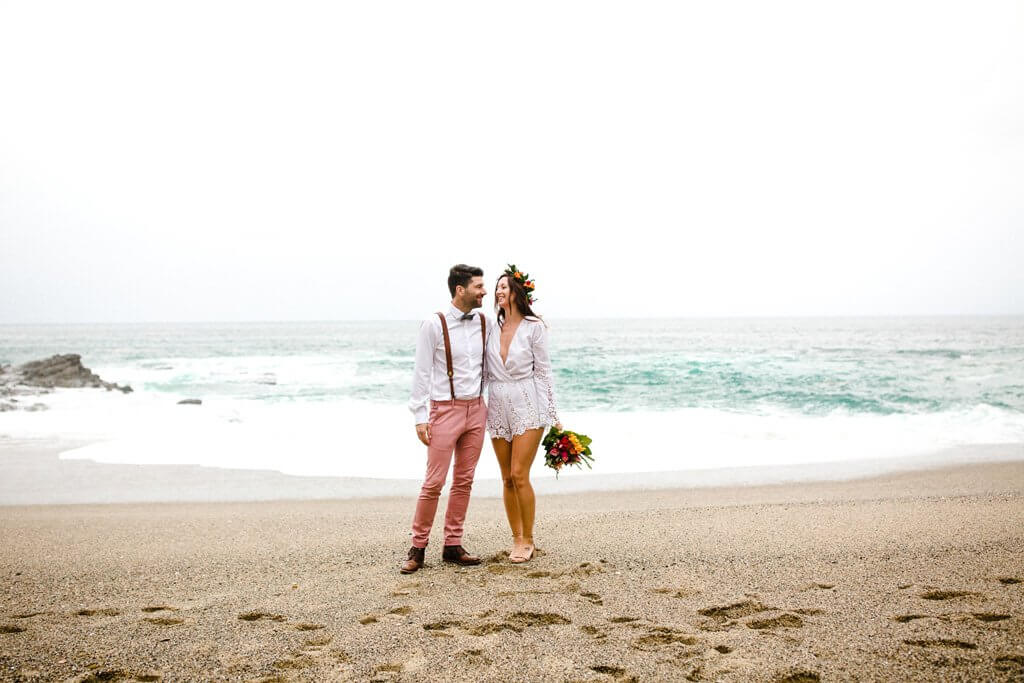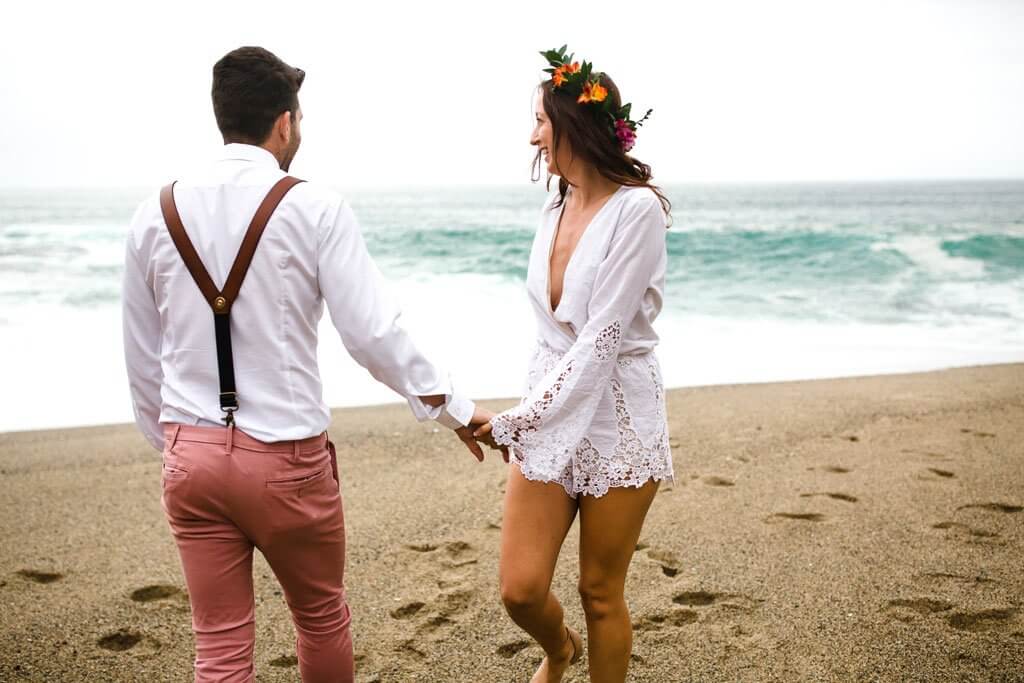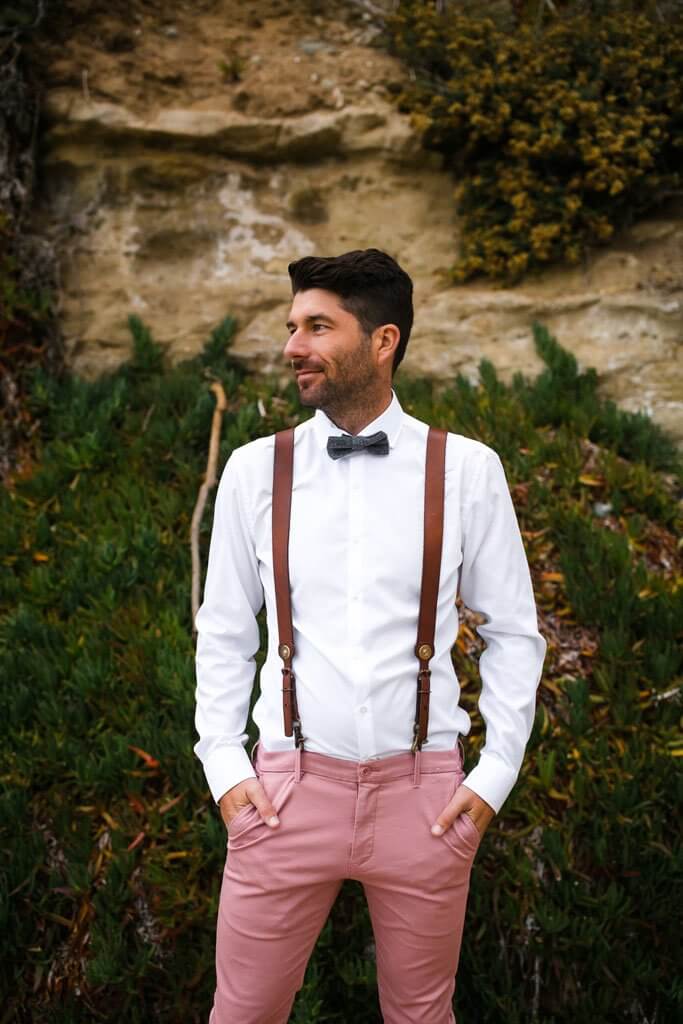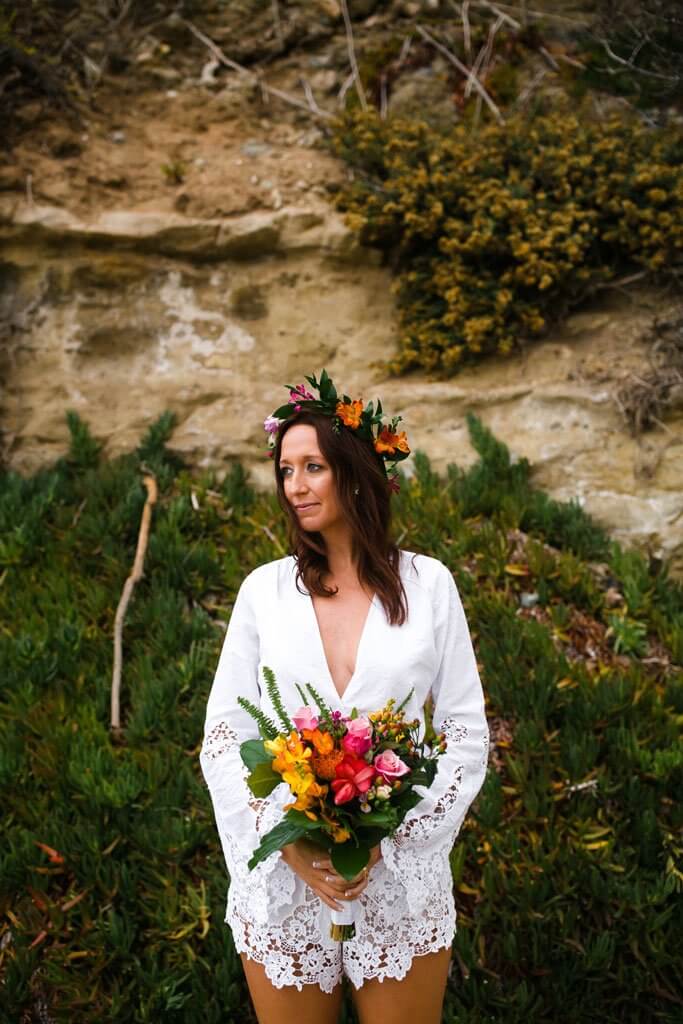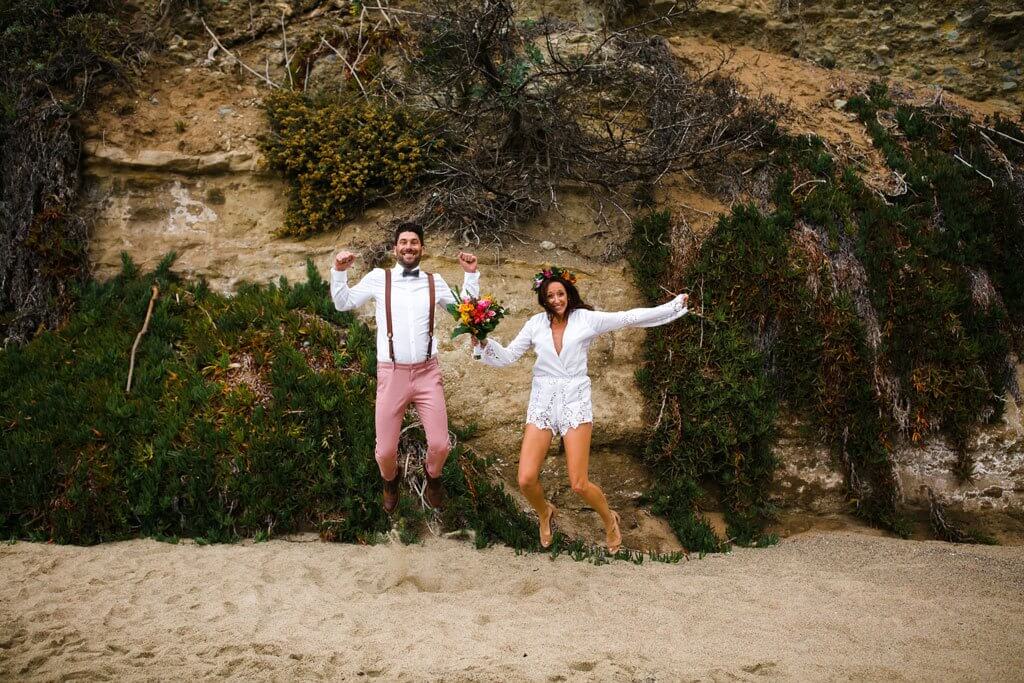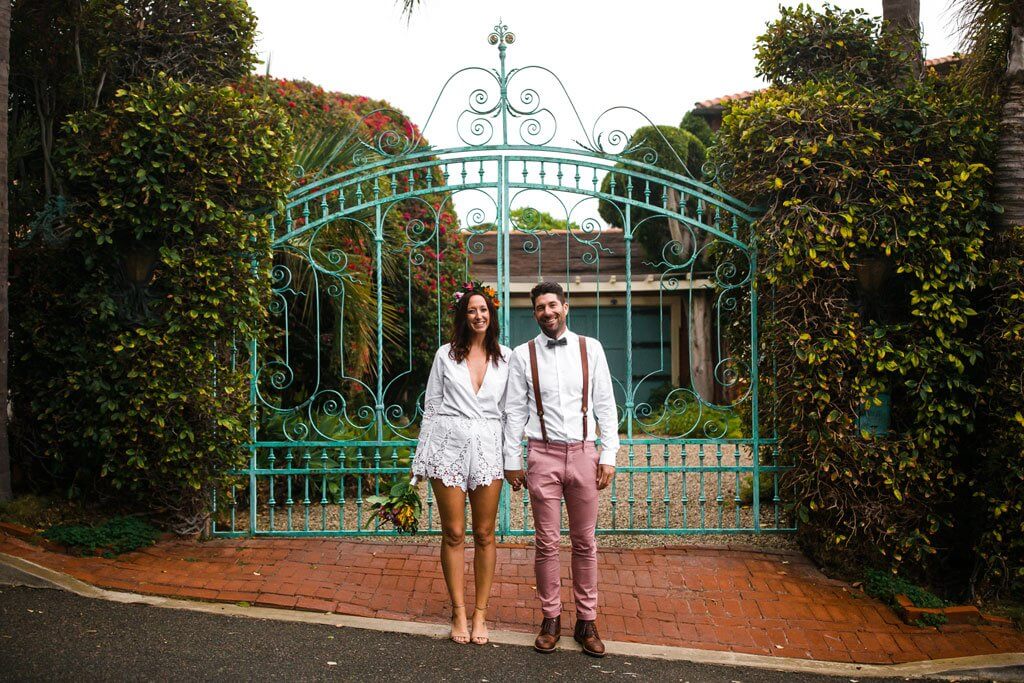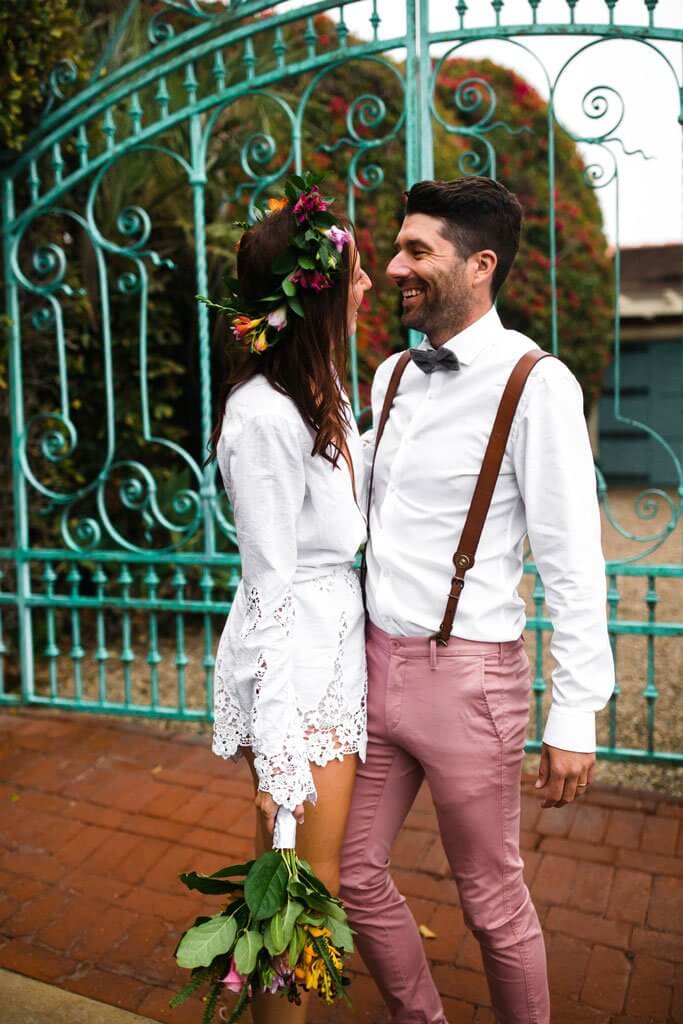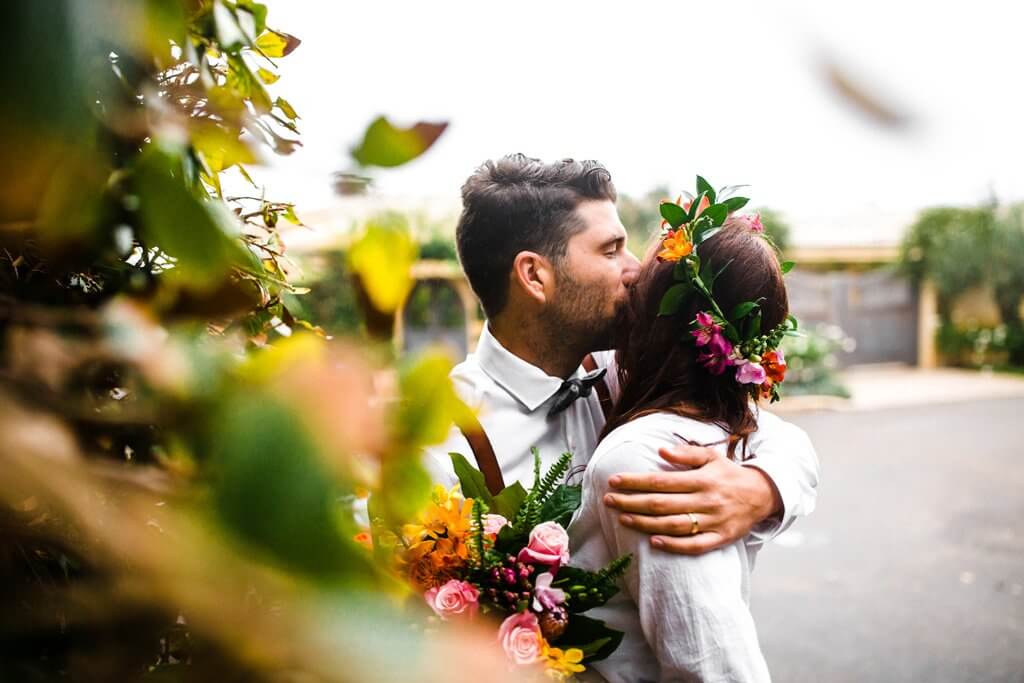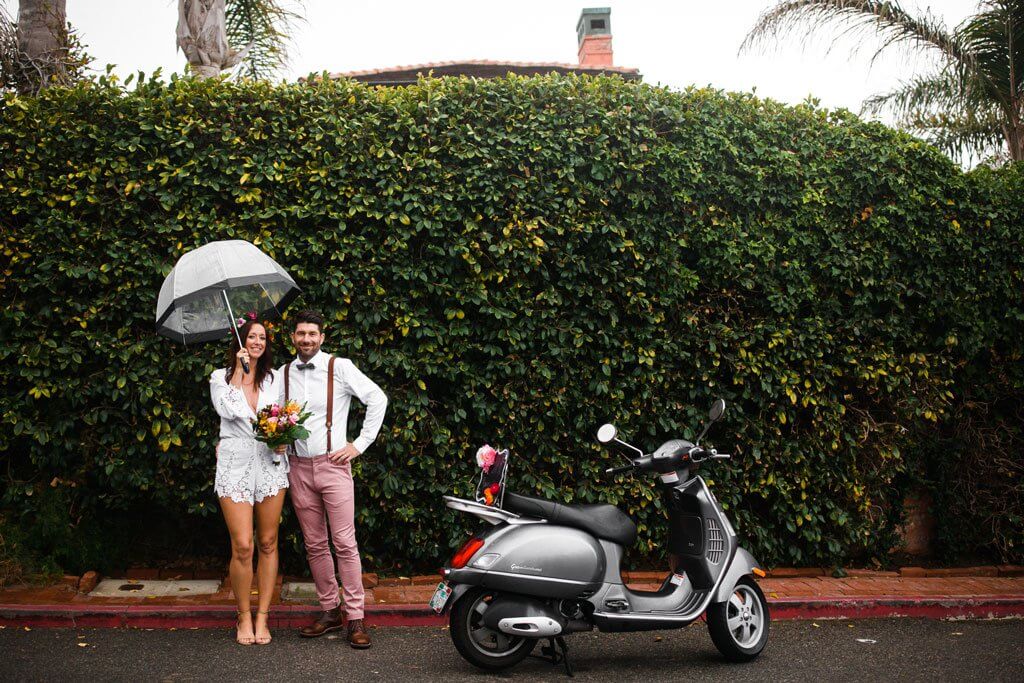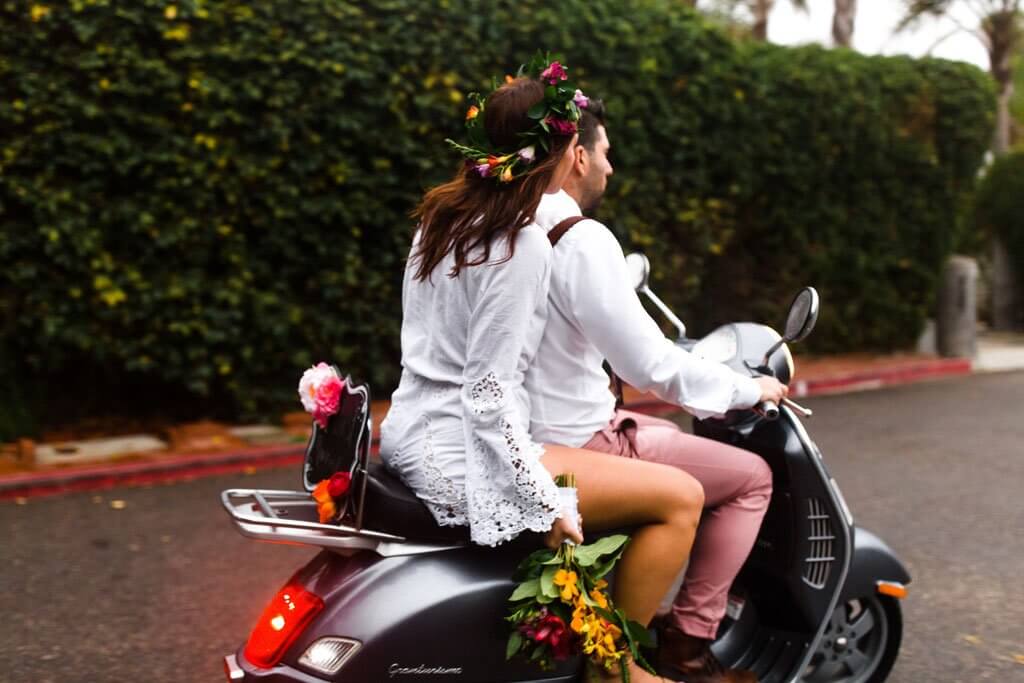 The Backyard Reception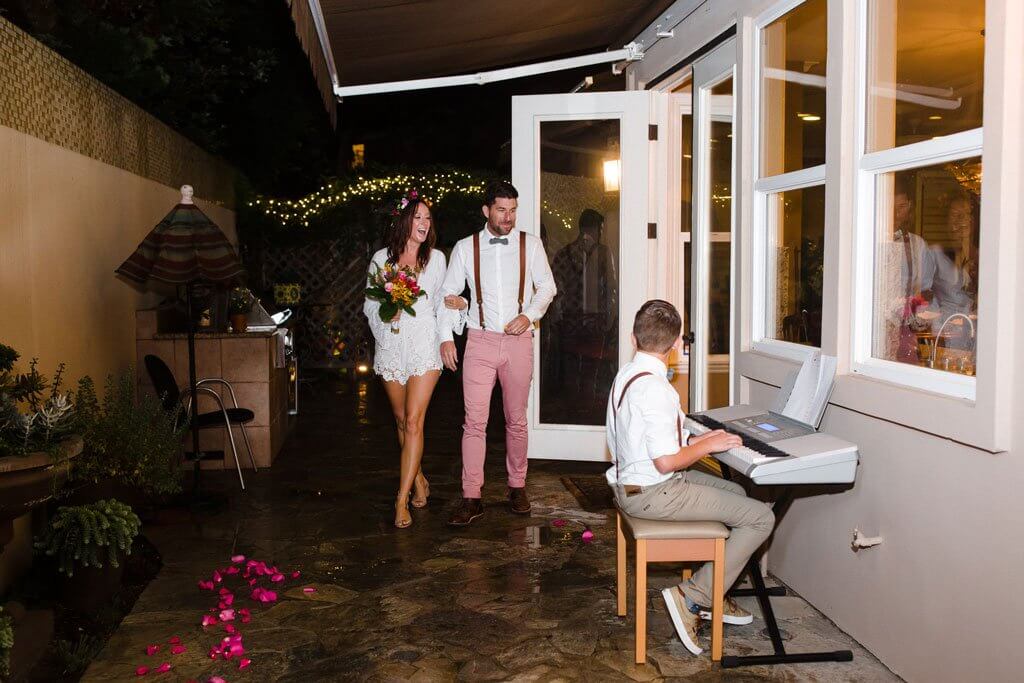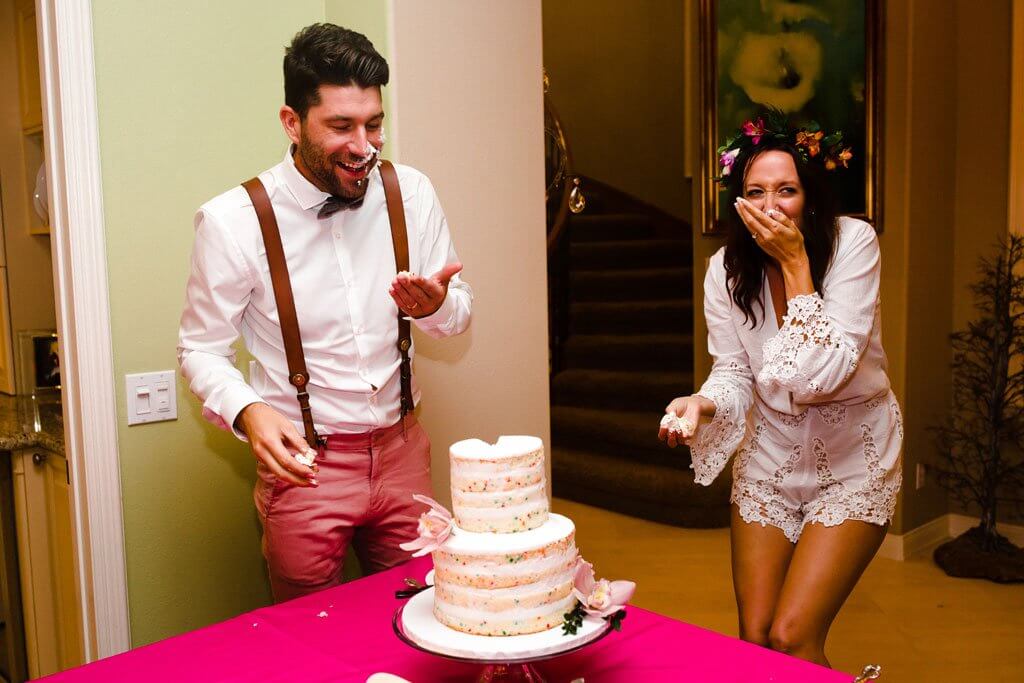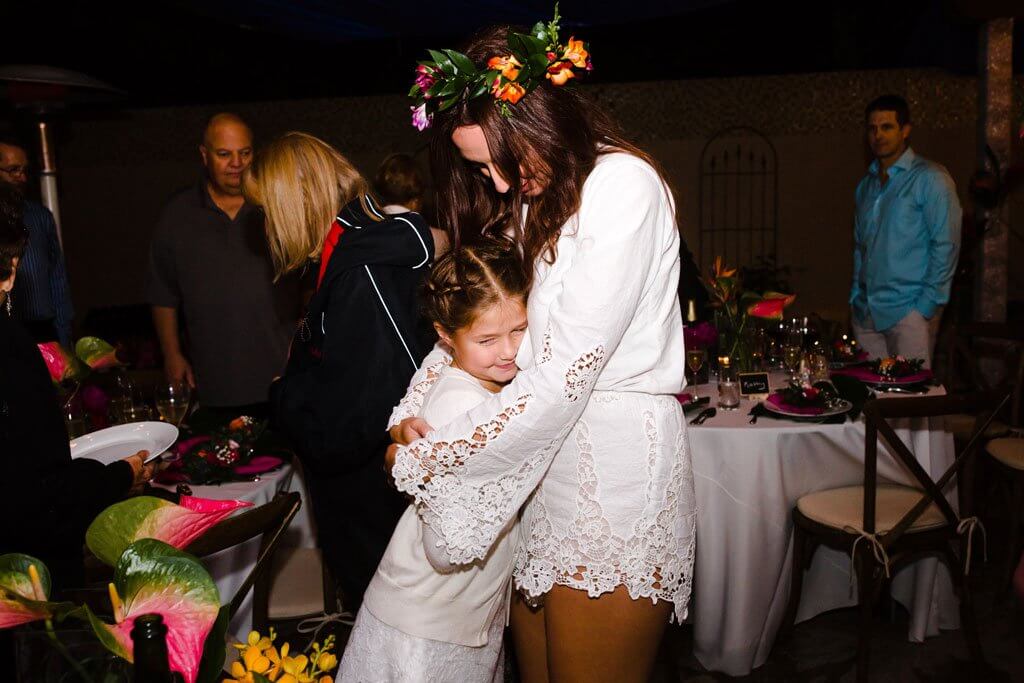 The Details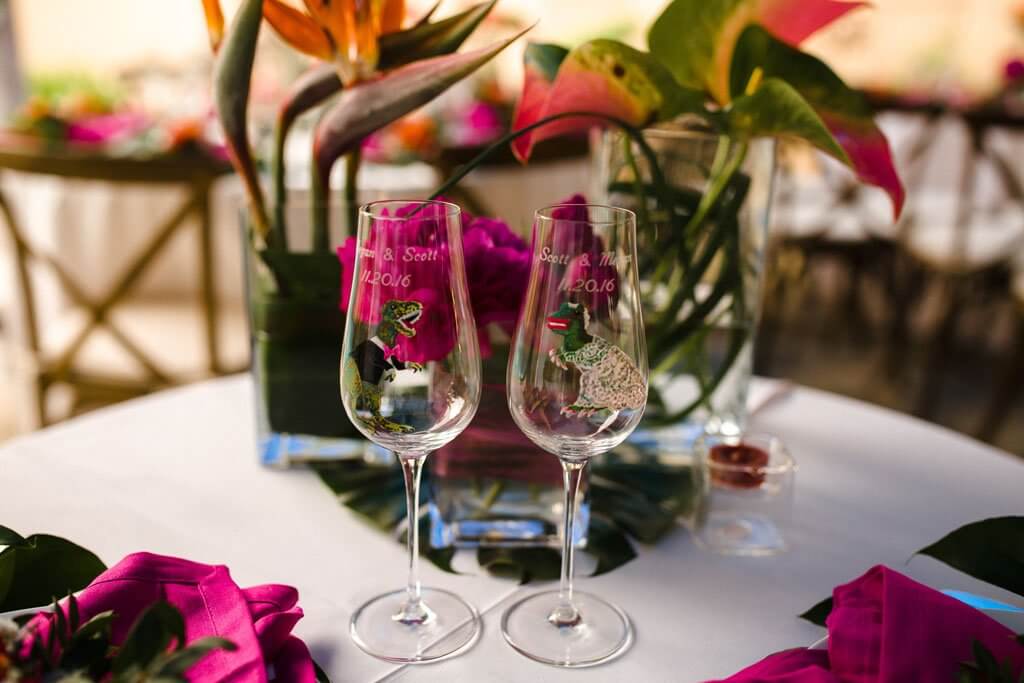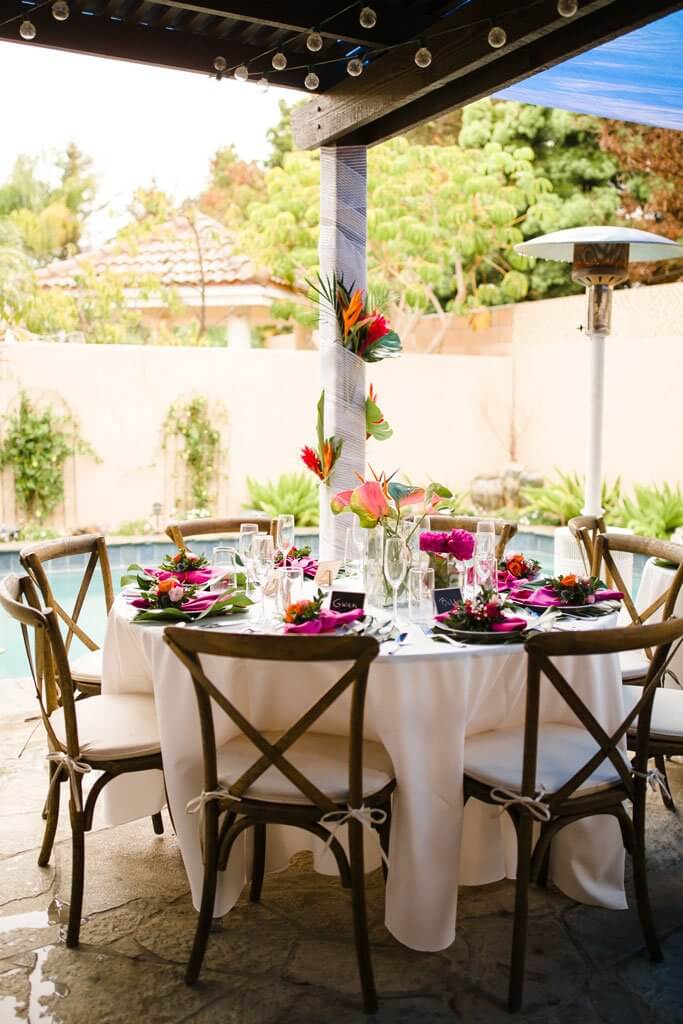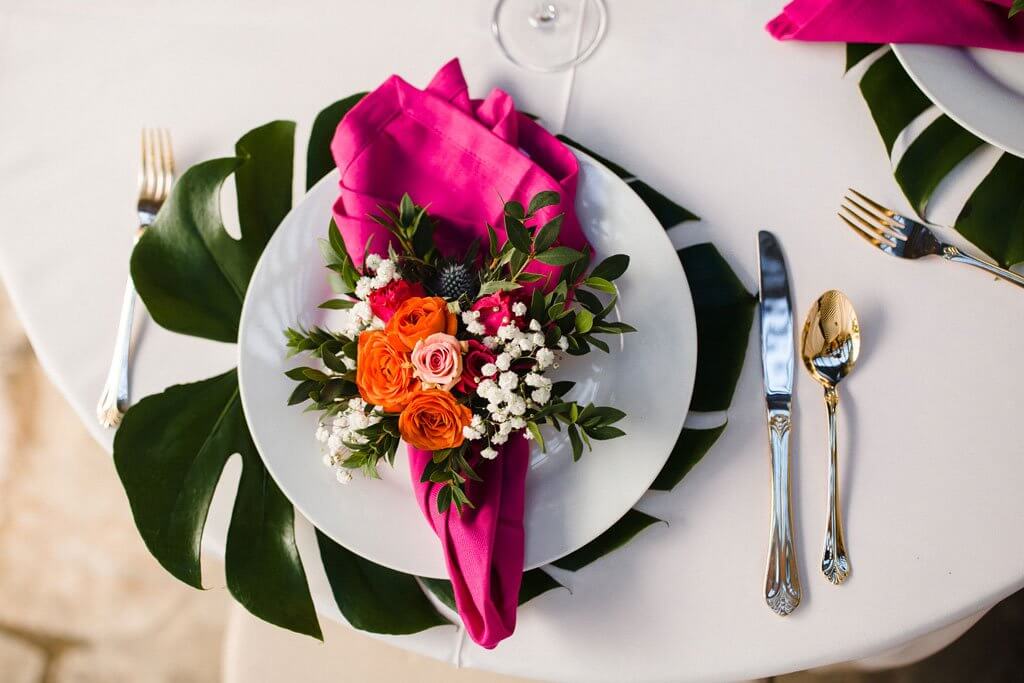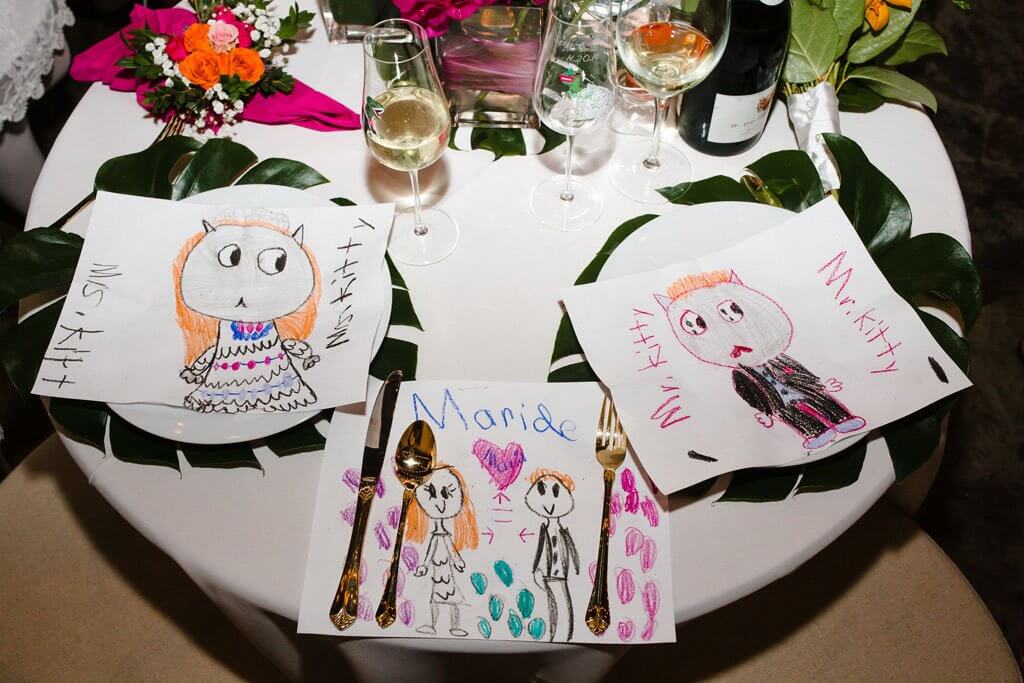 We would like to say thankyou to our family who made this perfect day possible!
---
What Megan wore:
Romper by Stone Cold Fox
Shoes by Steve Madden
Bouquet & Headband by Seacliff Florist
---
What Scott wore:
Pants by Uniqlo
Shirt by Hugo Boss
Bowtie by Men's Warehouse
Boots by J.Crew
Suspenders from Amazon
Reception Decorating:
The entire backyard was decorated by our talented mother, Janet Herder.