What exactly is Amed Beach? When you think of Bali you probably think of popular hotspots like Ubud, Nusa Dua, and Canggu. While all of these places are indeed incredible you may want to find more of an undiscovered and less touristy place to visit during your stay in Bali.
We ended up finding just that when we visited Amed Beach in Bali, a long coastal strip on the island full with breathtaking views of Mt. Agung volcano.
You may not find a party here, but you you'll find plenty of relaxing, amazing things to do in Amed instead. You'll need to prepare for endless beach days, excellent diving and snorkeling, and, of course, a plethora of seafood to enjoy.
Best Things to Do in Amed Beach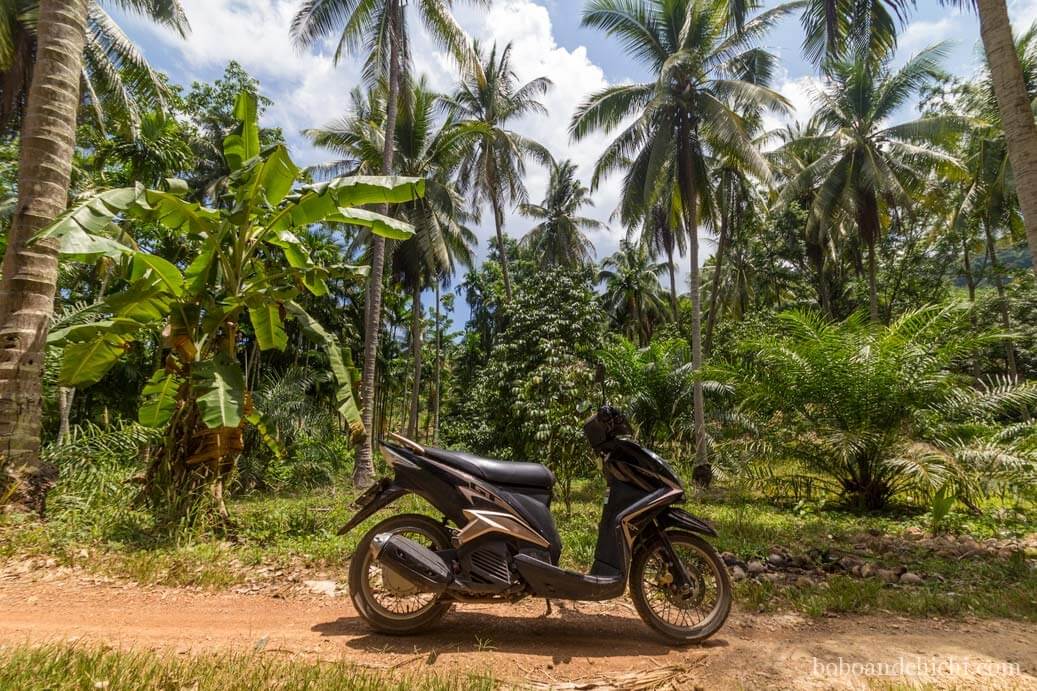 Rent a motorbike for Amed Beach
You're going to want to rent a motorbike here to get around to and from the different snorkel spots and beaches. Exploring Amed was one of the best things about staying there. We were able to rent a motorbike from our guesthouse for $4 a day, which is the standard rate in the area.
When booking your guesthouse check to see if they offer motorbike and scooter rentals.
When it's time to go to the airport or move areas on Bali you can also ask your guesthouse or nearby guesthouses for a driver. The price will depend on where you're going.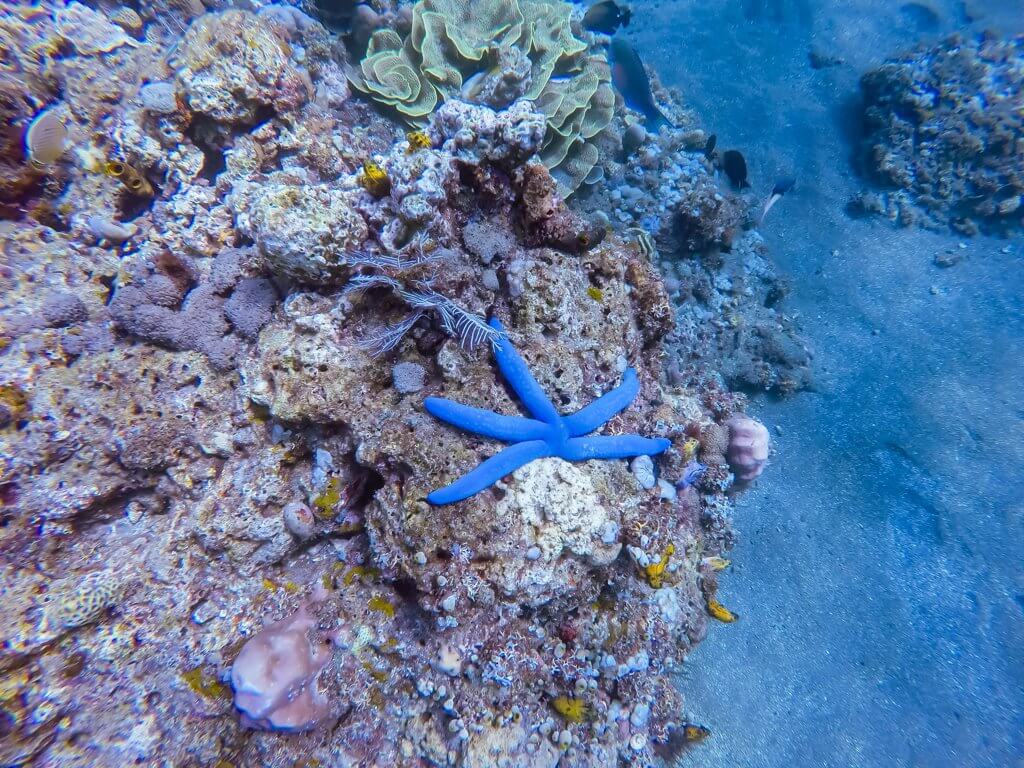 Go Diving
There are tons of dive shops scattered throughout the coastal area of Amed. If you aren't certified – no worries, every single dive shop here is willing to do so for you for a fraction of the cost it would be in other spots in the world. Although I never mustered up the courage myself to actually learn to scuba dive here, I seriously considered it!
Check out Adventure Divers Bali
Explore an Underwater Japanese Shipwreck
This shipwreck is a popular spot for divers and snorkelers and is close enough to shore for even beginner swimmers to enjoy. The beach is a bit rocky so it can be a little difficult getting in and out of the water.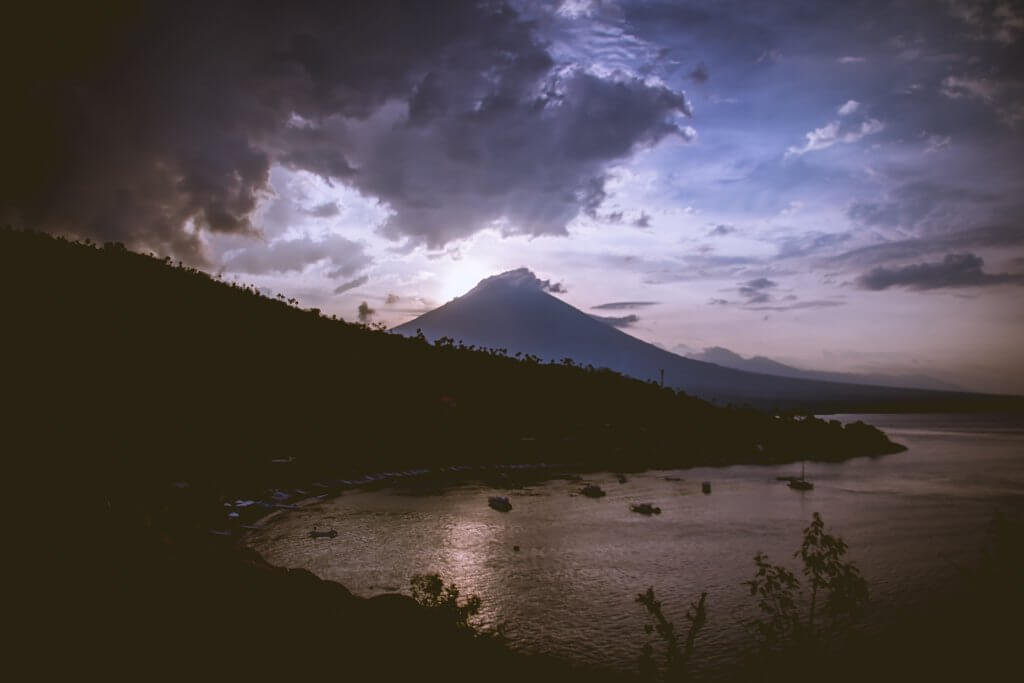 Take in the great views
When we first arrived in Amed we couldn't help but admire the views here. Along the coastline, you are rewarded with cliffside views and an epic view of Mt. Agung volcano. Many of the hotels here are on the water offering balconies with ocean views right on the beach. This is a place you can find serenity by just looking around.
One of the best places is at Jemeluk Viewpoint Restaurant. Get here around an hour before sunset to snag a table at this popular scenic spot. The food is just okay, but the view is worth it. Overlooking Jemeluk beach and offering stunning views of Mt. Agung, eating here is worth that selfie!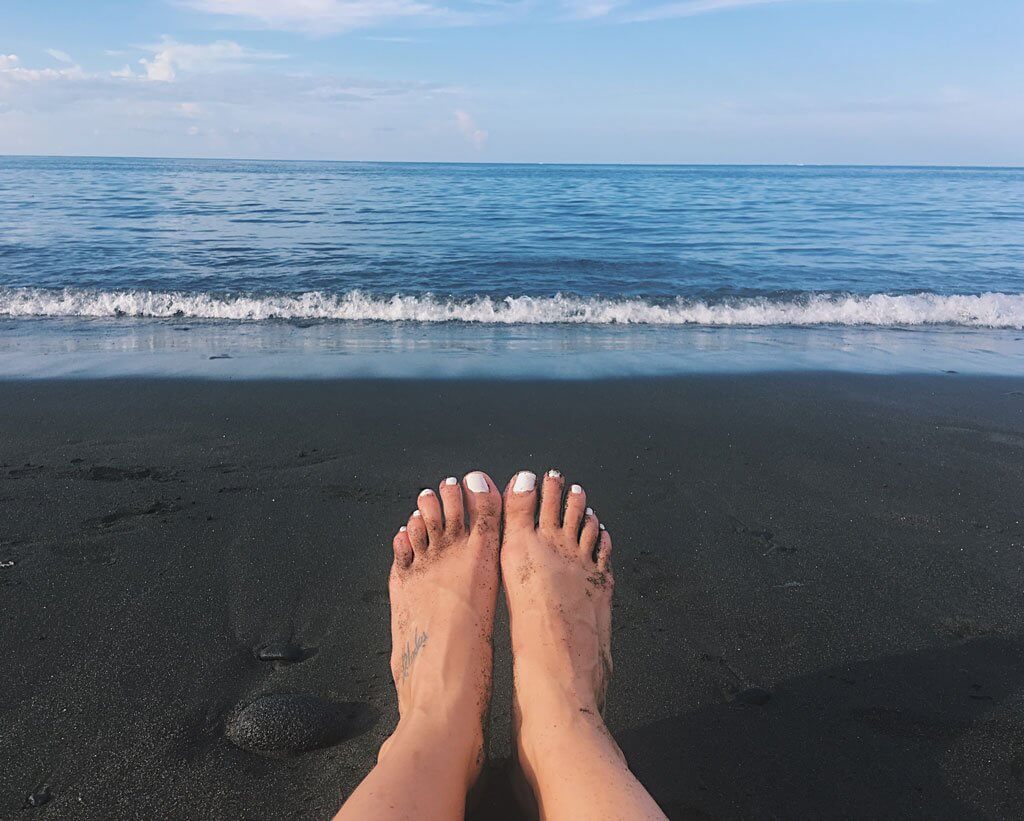 Enjoy the snorkeling and beaches right outside your guesthouse
Here's where we really had fun! Snorkeling is one of the best things to do in Amed Beach, and we were lucky enough be footsteps away from great it at our guesthouse. You can rent gear from almost any guesthouse or even at the snorkeling site for just a few bucks. We paid around $3 for masks and flippers per day.
Tip: The best snorkeling spots are easiest to find by going to the locations listed below. Most spots are next to a restaurant or guesthouse making it easy to locate!
After you're done snorkeling you can take a nap on the warm black sand beaches. Be prepared as some beaches are a bit rocky, so make sure you bring a towel or mat to lay on!
Where to Stay in Amed Beach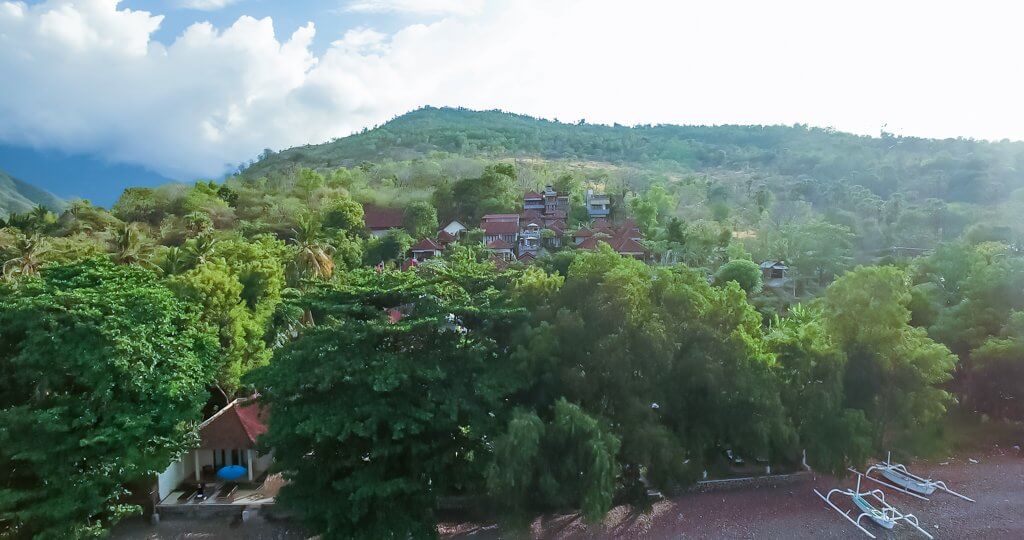 Stay at Rising Star Beach Resort
This is where we stayed and can confirm has great snorkeling! The beach is black sand and can be a little more difficult to walk in and out of the water.
Book Now on Booking or Compare Rates on Expedia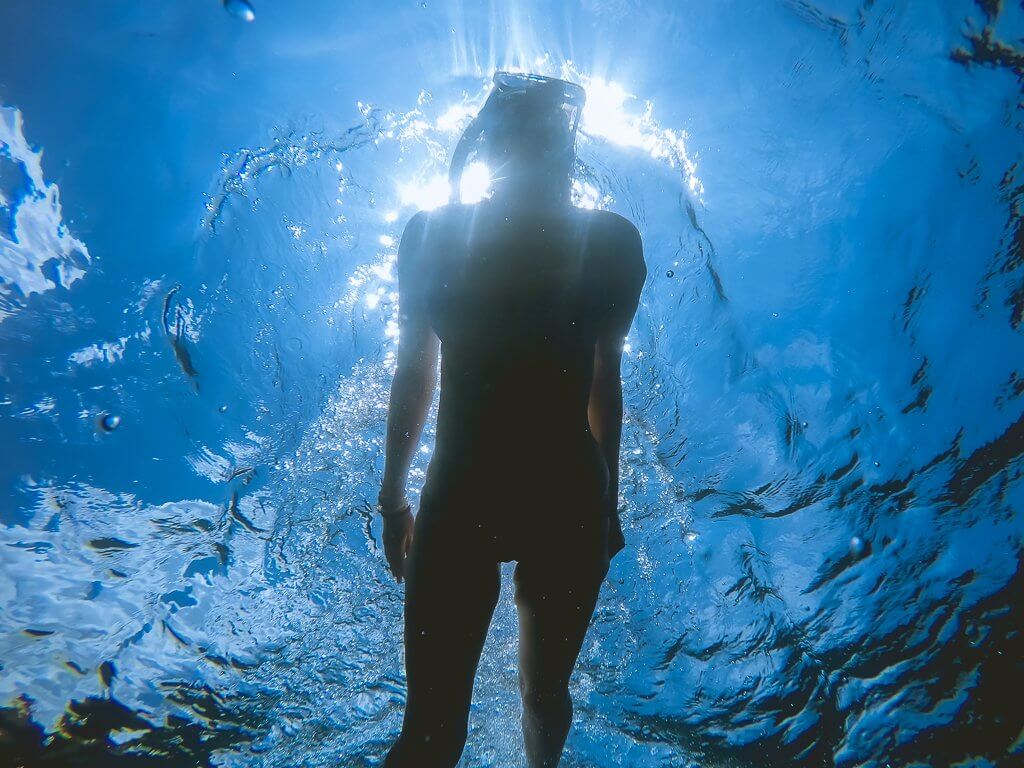 Amed Café & Warung Bobo
Another great snorkel spot during high tide, also easier to get in and out of the water because the beach is sandier.
Book Now or Compare Rates on Expedia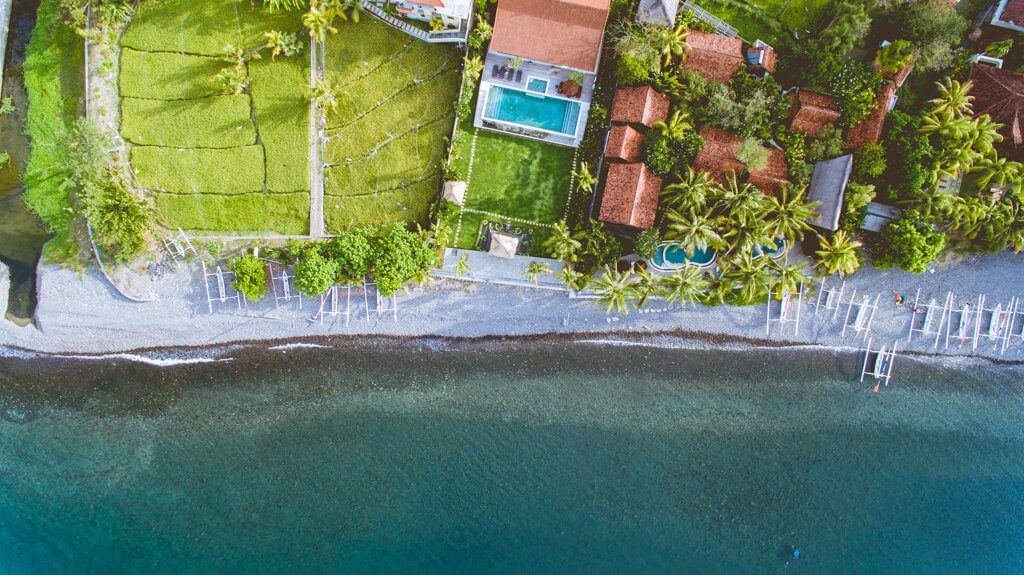 Pondok Vienna Beach
Located on Lipah beach it's best to hit this snorkel spot early in the morning as the water can get rough here in the afternoon. This beach is more sandy so it's easier to get in and out of the water here.
Book Now or Compare Rates on Expedia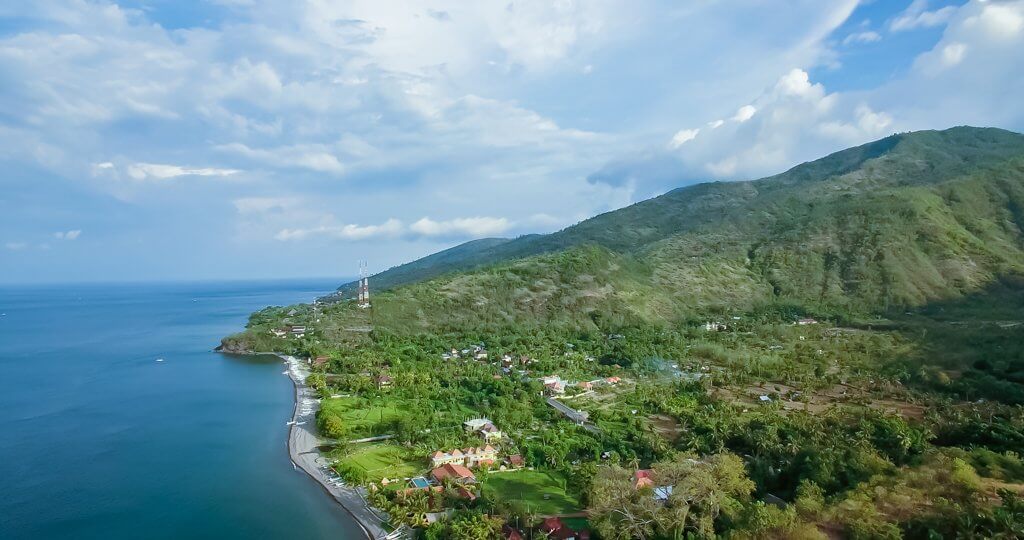 Life in Amed
From the hotel hit the beach on the left hand side for some coral reef and fish.
Book Now or Compare Rates on Expedia
Check the Map Below to See More Places to Stay
Where to Eat in Amed Beach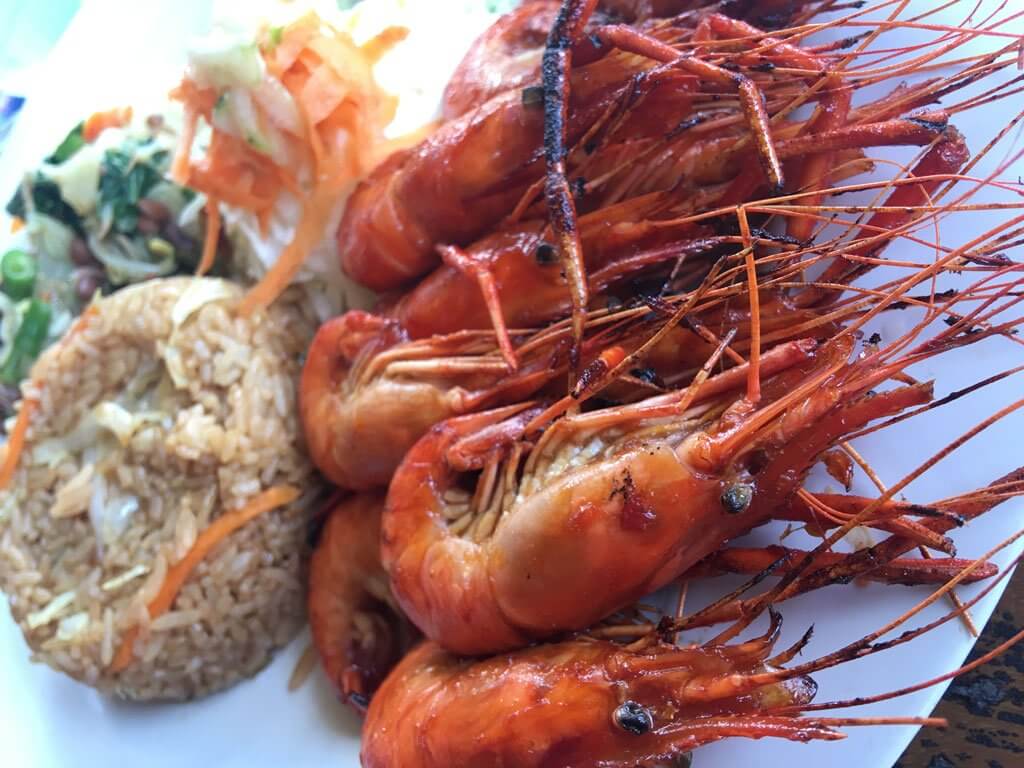 Amed Beach is a fisherman village, which means you'll have your fair share of delicious local seafood to indulge in! We found ourselves liking the same place and going back for every meal. Whether you're looking for a local warung, Western food, or a restaurant with a good view you'll be able to find it in Amed.
Warung Bobo
We love the name of this one! Located on the beach in front of a great snorkeling spot! Park here and snorkel yourself up an appetite and enjoy some of their delicious seafood options.
]The Grill Bar & Restaurant
We ate here by accident but loved the food so much that we came back for a second feast. We loved their Mediterranean cuisine and daily fish specials.
Nearby Amed
Gili Islands
Catch a one hour ferry to a popular getaway from Bali on the Gili Islands. You will easily find places selling tickets all throughout Amed with signs and even some guesthouses offer transfers.
Tulamben
Another small fishing village about a 20 minute drive from Amed that offers more diving and snorkeling for water lovers. There's also another shipwreck here to explore.
Overall
Amed Beach is the perfect paradise for anyone looking to relax with wonderful views. Even though there is some tourism here, we feel like this area has avoided being spoiled by too many visitors. This is not the place to go to if you're looking for a party. Most nights are quiet with the exception of a live musician at certain restaurants. The snorkeling and diving here make it a great place for an adventure and the views here are incredible.
We have a feeling that Amed won't be this way forever, so it's better to visit sooner than later to experience one of the last quiet and affordable places left on the island!
Have you been to Amed Beach? What did you think?
If you want to save this post for the future then share on Pinterest below!